25.07.2021

We have waited since September 2019 before we could return to the Imperial War Museum in Duxford but the day finally came on 25 July 2021 for another fantastic display of modern military jets and flying legends. Duxford is Europe's largest air museum and historical airfield. This former RAF site played a central role in some of the most dramatic days in 20th century history - serving as a base for many of the Spitfire and Hurricane pilots during the Second World War. The part I love the most about Duxford is the enthusiasm and re-enactment of Duxford in the 1940s.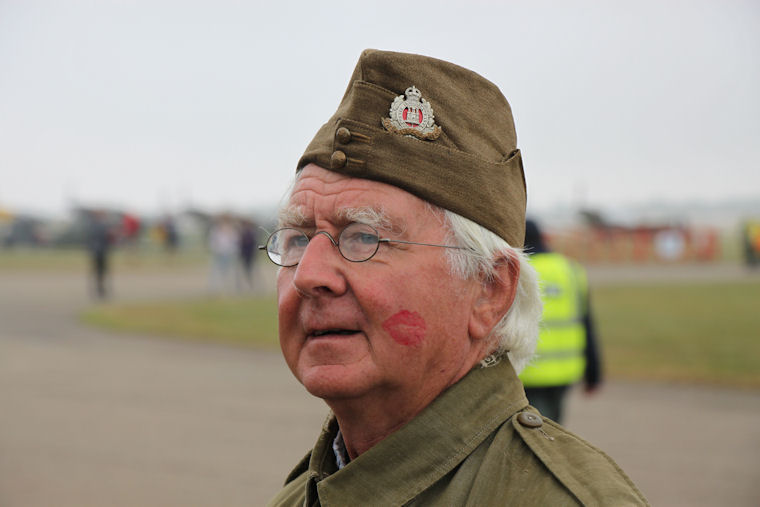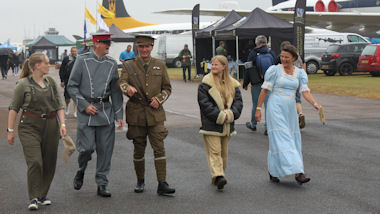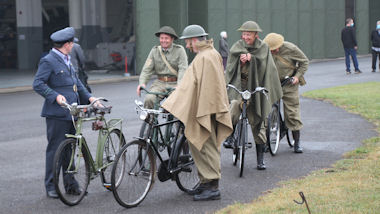 Originally, the organisers planned to divide the airfield into different zones with only outdoor activities, no entry to the museums and no public movement between the zones during the event. However, the British government lifted all covid restrictions 5 days before the event and everything was back to normal with complete freedom and access throughout.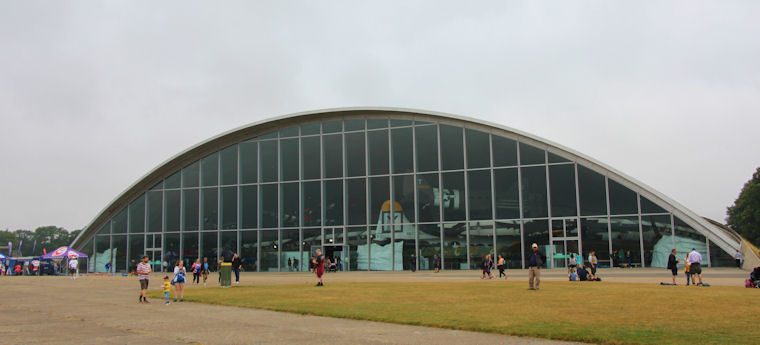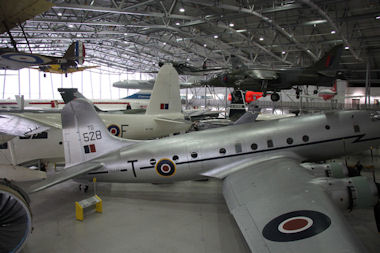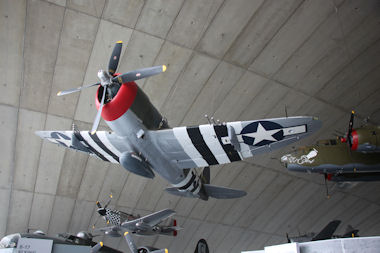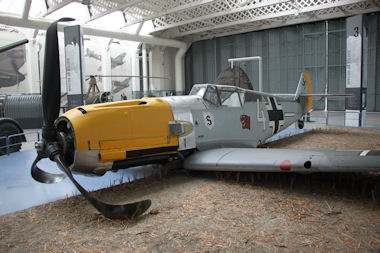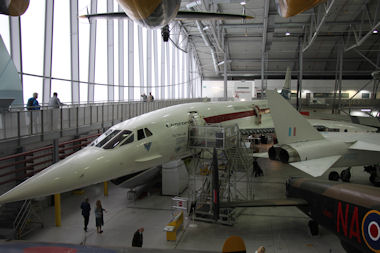 A RAF Typhoon was a dazzling air show opener. The warm humid conditions was perfect for this routine with vapour activity throughout the entire display.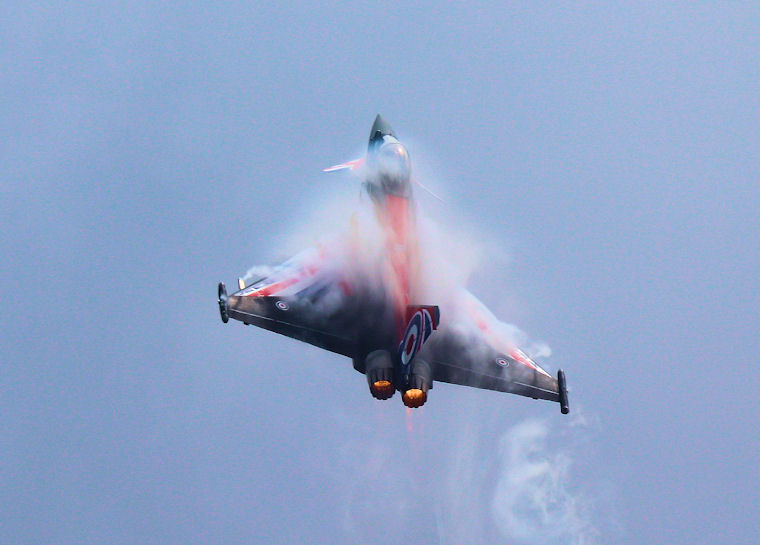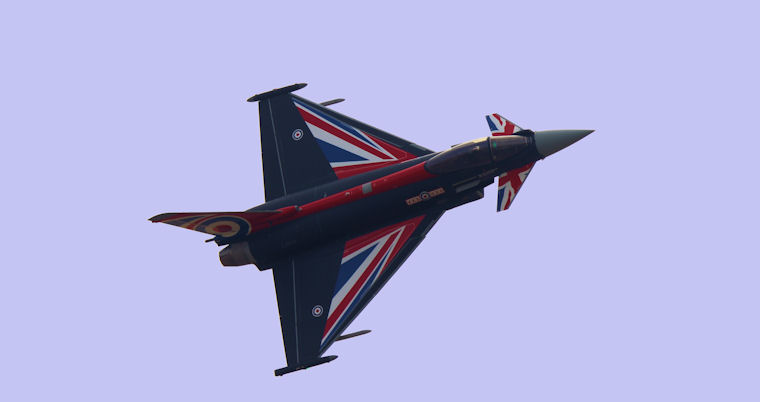 The Royal Air Force Aerobatics Team, the Red Arrows, is one of the world's premier aerobatic display teams and even with a 1500ft cloud base and a thunderstorm just east of Duxford, they did not fail to impress. It is (relatively) easy to fly a four-ship formation but only an elite team can fly a flawless nine-ship formation routine.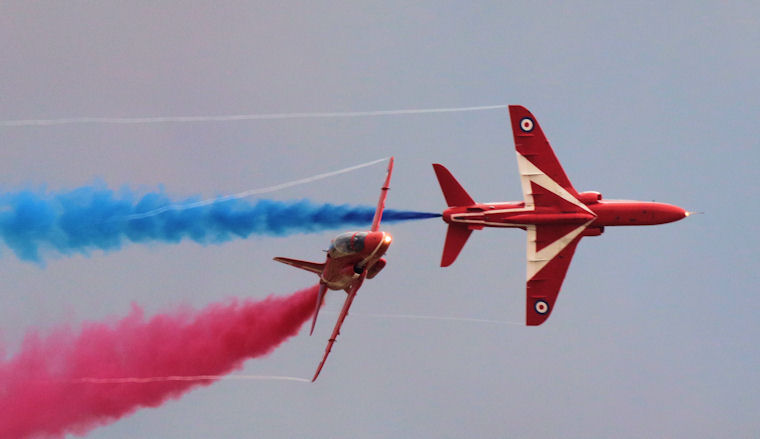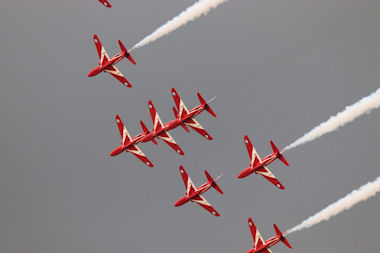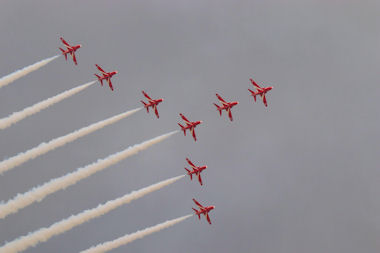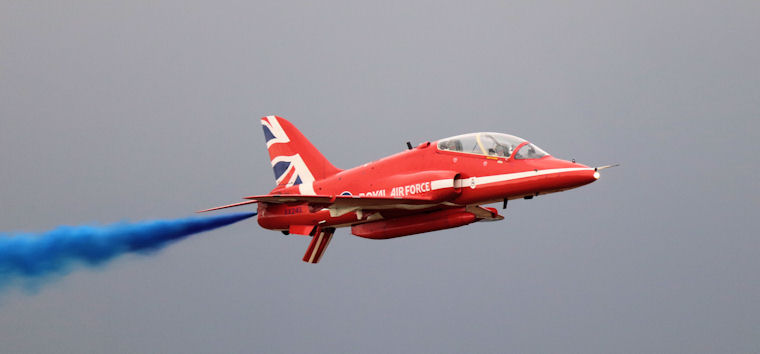 The air show included a large variety of performing aircraft but that is not why I attended. I came to see and hear warbirds and Duxford is just the place for that. Spitfires, Mustangs, a Thunderbolt, even a Hellcat.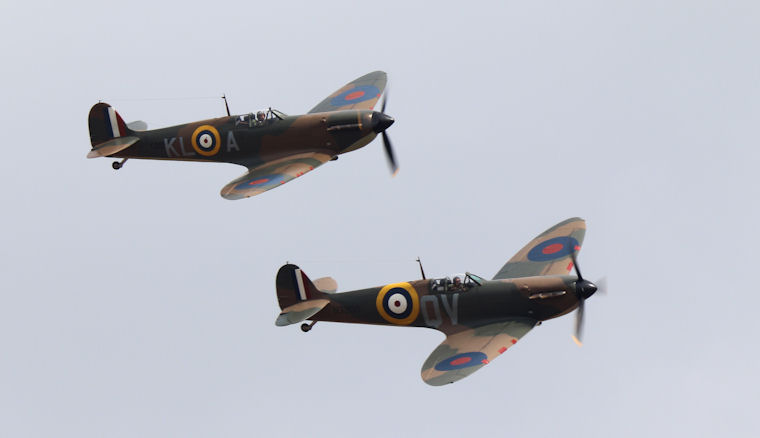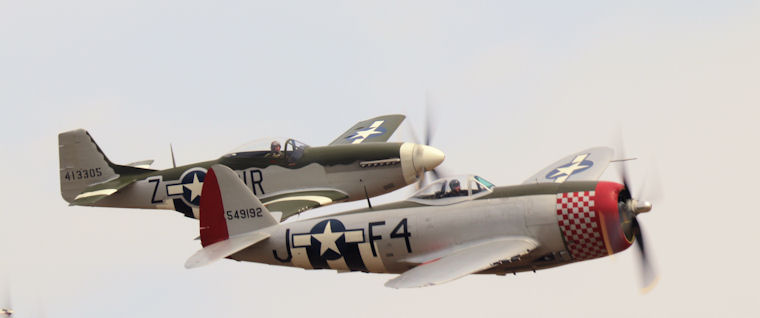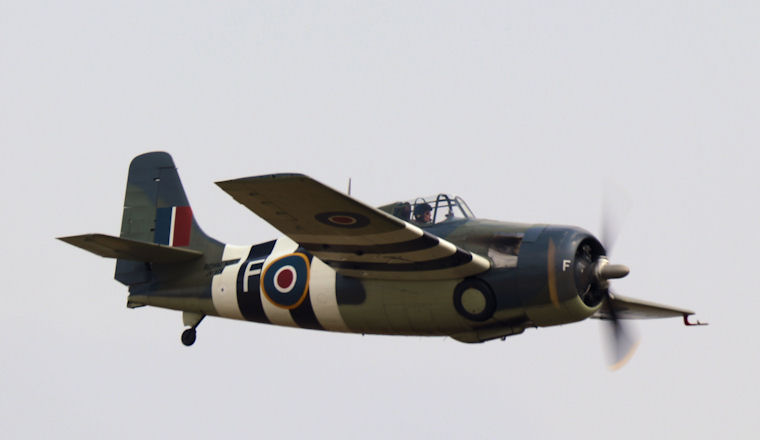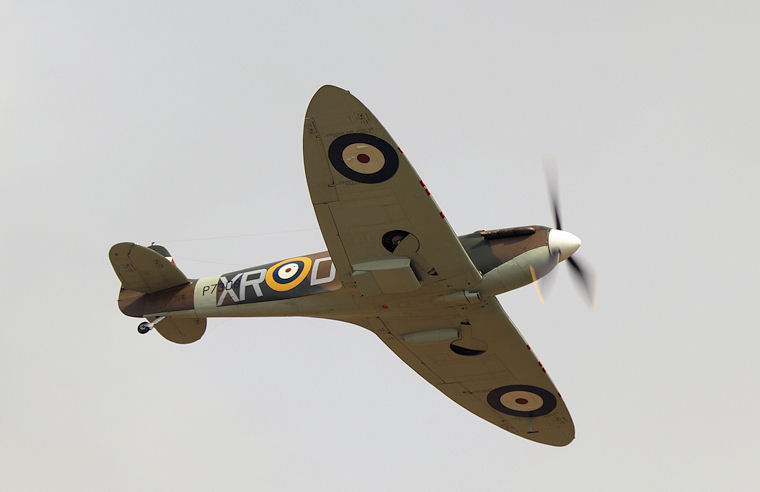 The last remaining airworthy B-17 in Europe, 'Sally B' is a testament to the efforts of those who support her and a flying memorial to the thousands of young Americans who gave their lives during the Second World War.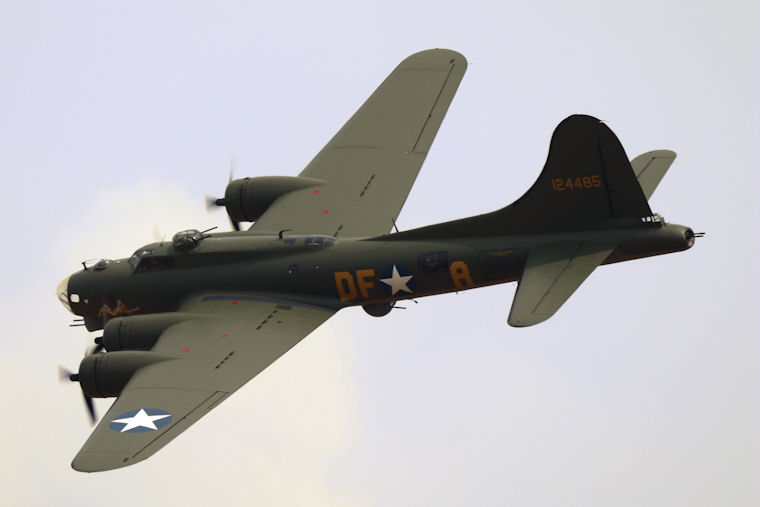 Another Duxford regular was the Catalina which again graced the skies.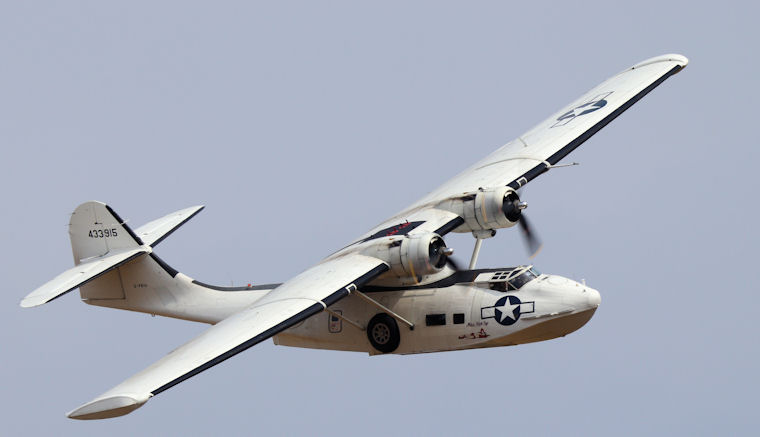 The BAC 167 Strikemaster was a development of the Jet Provost and used as a light attack aircraft. The team flew as a pair to showcase the jets low altitude performance.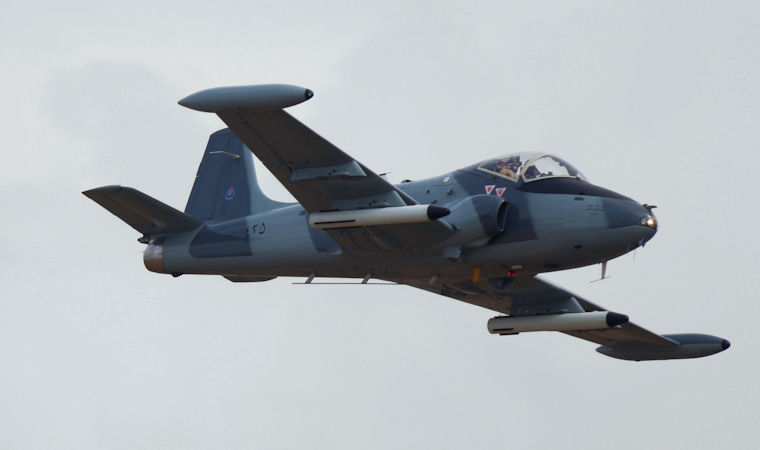 Tiger 9 brought the excitement and tradition of flying to Duxford Summer Air Show. Although the de Havilland Moth Club's Tiger 9 display routine is flown by nine Tiger Moths, the Team actually has more than a dozen active members, all high time and experienced Tiger Moth pilots who declare themselves available for a limited number of air show outings per season. The Team is not commercially funded and all members are volunteers.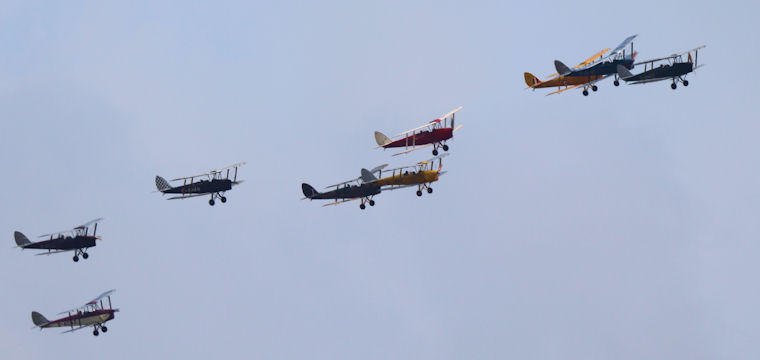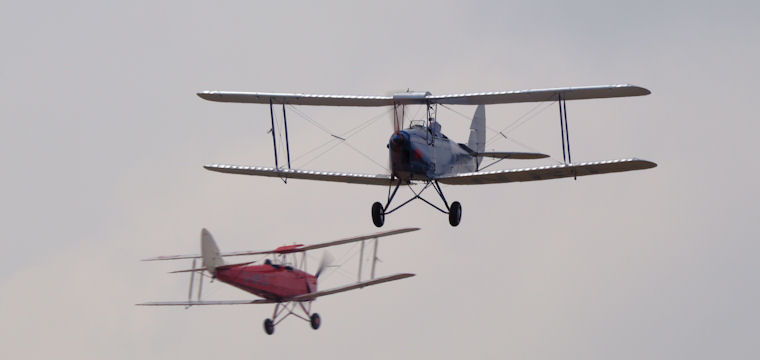 The pure adrenaline experience of the world's only aerobatic formation wingwalking team.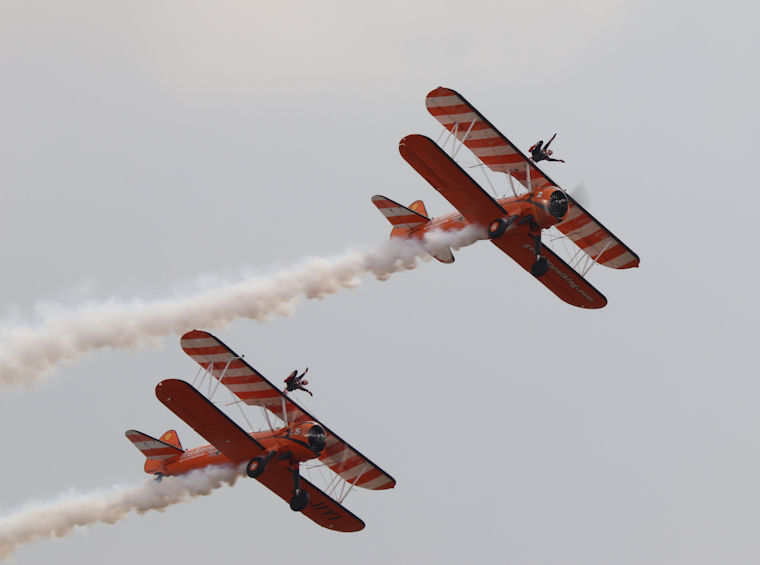 The Blades Aerobatic Team is renowned worldwide for flying precision close-formation aerobatics to the highest level during their dynamic and cutting edge display. The RAF Red Arrows experience of these pilots was evident again today.