Compiled by Willie Bodenstein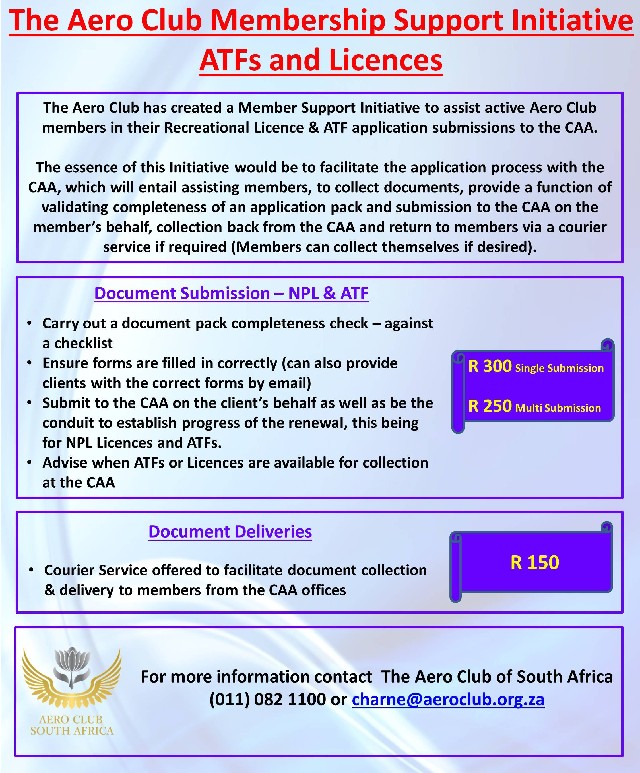 COVID 19 REGULATIONS, INITIATIVES AND AEROCLUB NEWS

AERO CLUB COMMUNIQUE JULY 2021 #1

KZN Relief Flights: CAASA together with the industry are coordinating relief flights in support of assisting KZN in this time of need. If you have air assets, and / or are able to support such flights, this would be highly appreciated and these flights would support flying in food & essentials, medical supplies and security equipment. A KZN relief fund has also been established in support of assisting those affected by the fallout of the riots.

For general enquiries or to provide any assistance, contact Sam Keddle 063 717 3460/Sam@caasa.co.za For more detailed information go to www.caasa.co.za/kzn-air-fund

C-19 Status. Since our last communique, we had entered Lockdown Level 4 until 11 July 2021, which has since been extended to the 25th July 2021. Essentially the same protocols continue as before.

ICASA - It has become apparent that renewing or change of ownership of radio licences as a service has again regressed to a point where no responses to queries are attended to and our attempts to engage have been unsuccessful. Thus, best is to continue to make your payments and utilise the payment receipt as proof.

Part 66, Subpart 4 - Approved Persons Certificate. The rework of this regulation has commenced and we will keep members posted on progress. The Aero Club website is also being overhauled as far as Approved Persons is concerned and will shortly contain relevant information on the process of how to become an AP, application forms and study material. We will also be starting an AP contact list - which will be POPI act compliant with the necessary consents.

POPI Act. The POPI act has come into full effect on 1 July. In compliance, we hereby afford you the opportunity to unsubscribe from our mailchimp mailing list. If you would like to opt out, you can click the unsubscribe link below. If you are happy to be kept on the mailing list, no action is required.

If you are not a member and wish to join the Aero Club and any of its sections, feel free to do so member-renewals-and-new-memberships
www.aeroclub.org.za


OUR CENTENARY YEARBOOK IS NOW AVAILABLE TO PURCHASE FROM OUR NEW WEBSHOP

WWW.AEROCLUB.ORG.ZA/SHOP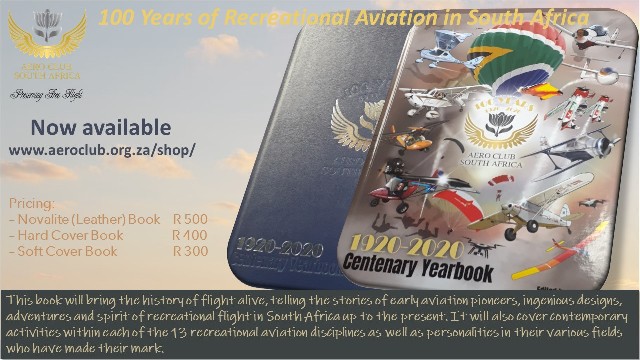 The following events will take place under the rules controlling the number of people congregating together and are therefore not open to the general public.


29 JULY
Time: 19h00. Safety First Aviator Webinar. Defining Your Limitations as a Pilot
Registration link: https://bit.ly/3i5vaFH

Aircraft limitations are easy to find in a manual, but how do you, the Pilot, define your own personal limitations? Yes, the law says one thing, but that doesn't mean we shouldn't be more conservative with our personal limitations. This is very often over looked and more experienced pilots might say, 'go, you'll be fine!' But, will that be safe for you? Join AERO South Africa and the Safety-First Aviator Team as Caroline Koll, Santjie White, Ari Levien and Lauren Smith share first hand tips with our Pilots.

18-21 AUGUST
Sport Aerobatics Club National Aerobatics Championships Phalaborwa Airfield. Contact Annie Boon E-mail: chunge@mweb.co.za or Natalie Stark natalie@stark.co.za

27 - 29 AUGUST
SAMJA Top Gun RC Jet Championships. For more information contact Dean Grobbelaar at dean@aerialconcepts.co.za

28 AUGUST
SAPFA Secunda Speed Rally at Secunda Airfield. Contact Jonty Esser E-mail: jonty@promptroofing.co.za Cell: 082 855 9435







1 SEPTEMBER
EAA Chapter 322 virtual monthly meeting via Zoom Contact Neil Bowden E-mail: neil1@telkomsa.net Cell: 084 674 5674

11 SEPTEMBER
RV Day Fly-In to Kitty Hawk. For more information contact Dawie Pretorius Cell: 082 804 6979

17 & 18 SEPTEMBER
EAA Silver Creek Fly-In and movie evening. Camping on the airfield. Contact Jeremy Woods Cell: 082 883 0436 or Neil Bowden Cell: 084 674 5674

24 & 26 SEPTEMBER
EAA Sun 'n Fun at Brits airfield. Contact Neil Bowden E-mail: neil1@telkomsa.net Cell: 084 674 5674

24 SEPTEMBER
Heritage Day. Great Train Race, vintage cars and aircraft at Heidelberg airfield. Contact Van Zyl Schultz Cell: 082 560 2275 or E-mail: vzs@mweb.co.za







MARKET TRANSITION TO 4-STROKE ENGINES RESULTS IN STOP OF PRODUCTION OF 2-STROKE ROTAX 582 UL AIRCRAFT ENGINE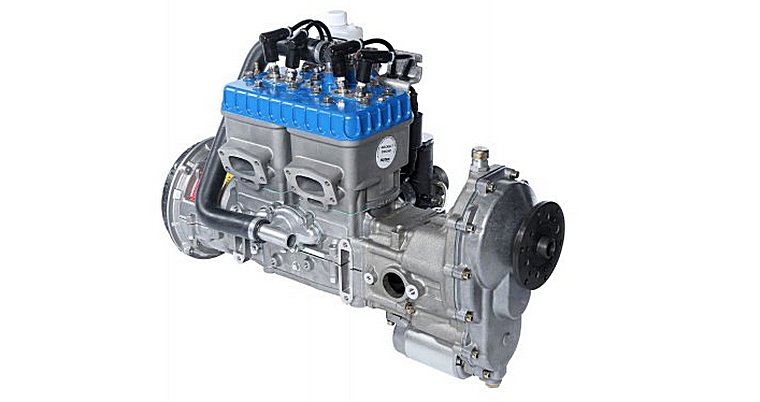 BRP-Rotax announced that it will stop the production of the legendary 2-stroke Rotax 582 UL aircraft engine by end of 2021. This decision has been taken considering the nearly full transition of the light and ultralight aircraft market towards 4-stroke aircraft engines.

"The Rotax 582 UL engine is the last 2-stoke aircraft engine in series production and was definitely part of our company success in the past," said Peter Oelsinger, General Manager BRP-Rotax / Member of the Management Board, Vice President Sales, Marketing RPS-Business & Communications. "The decision however reflects the market reality. Almost 100% of the customers demand 4-stroke aircraft engines; a demand that we can definitely fulfil with our range of innovative and high quality 4-stroke aircraft engines," he added.

The Rotax 582 UL will still be available via the Rotax authorized distribution network worldwide as long as the existing stock at the distributors lasts. Following its excellent service standards, the company and its network will continue to provide technical service for all existing Rotax 582 UL customers and aims to provide Rotax genuine spare parts availability up to 10 years after the stop of production.

With more than 190 000 aircraft engines sold and a global operating 4-stroke-fleet of more than 50 000 aircraft engines, Rotax aircraft engines lead the light sport and ultralight aircraft market. Rotax offers a worldwide network consisting of 16 Rotax authorized aircraft engine distributors and more than 220 points of sales and service supporting 270 OEMs with more than 400 Rotax powered models and customers worldwide. Therefore, Rotax aircraft engines are supplied to more than 80% of all aircraft manufacturer in its segment.


For more information contact Comet Aviation at sales@cometaviationsupplies.co.za



AERONAUTICAL AVIATION-GFC 600 NOW CERTIFIED FOR CESSNA CITATIONJET 525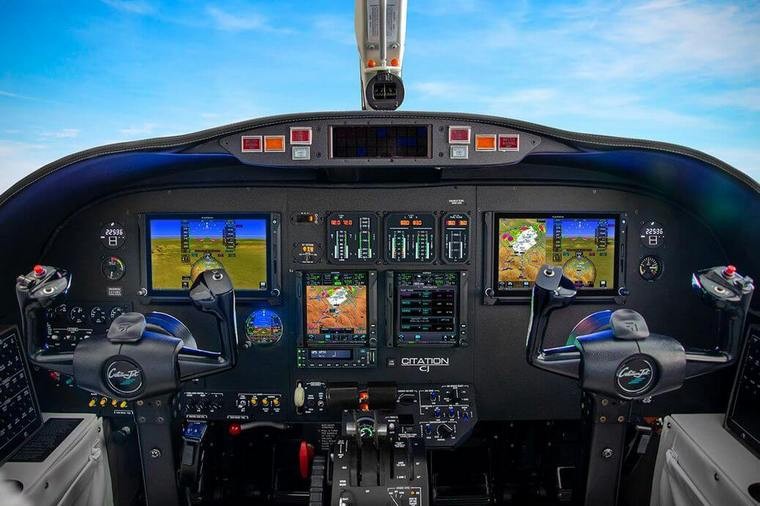 Garmin is pleased to announce it has received both FAA & EASA STC approval for the GFC 600 digital autopilot in select Cessna CitationJet 525 models, the first jet certification for this popular autopilot solution. The GFC 600 digital autopilot delivers superior in-flight characteristics and new operational capabilities such as autopilot-coupled Vertical Navigation (VNAV) descent, auto Course Deviation Indicator (CDI) switching, fully coupled go-around capability and much more.


For Cessna CitationJet owners and operators, the GFC 600 digital autopilot must be installed as part of a complete avionics upgrade package that requires a single or dual G600 TXi 10.6" flight display(s) and dual GTN or GTN Xi Series navigators. An STC for TXi and GTN Xi has been completed and is available. A GI 275 electronic flight instrument configured as a standby flight instrument is also required. With this installation, the system offers new operational capabilities and features including autopilot-coupled VNAV descents, automatic GPS-to-LOC switching during ILS/LOC approaches, fully coupled missed approaches and support of Reduced Vertical Separation Minima (RVSM) operations, among other features. Further, the installation of the GFC 600 digital autopilot aids in weight savings, because it removes the requirement to retain the power inverter driving the legacy autopilot. Optional upgrades include a dedicated PFD controller, audio panel, ADS-B transponder, Iridium datalink, weather radar, datalink SiriusXM weather and Garmin Connext connectivity via the Flight Stream 510 wireless gateway.
To optimize selection and control of GFC 600 modes, a compact self-contained autopilot controller incorporates backlit keys and a bright, sunlight readable display that depicts autopilot status and mode selection. An intuitive built-in control wheel also provides convenient adjustment of aircraft pitch, airspeed and vertical speed modes. When facing potential situations of disorientation, the autopilot controller features a dedicated level mode (LVL) button that, when engaged by the pilot, can command the autopilot to automatically return the aircraft to straight-and-level flight.
As a standard feature, pilots receive Garmin Electronic Stability and Protection (ESP) with the GFC 600 digital autopilot, which works to assist the pilot in maintaining the aircraft in a stable flight condition. ESP functions independently of the autopilot and works in the background when the pilot is hand-flying the aircraft to help avoid inadvertent flight attitudes or bank angles and to help provide airspeed protection.
For more information contact Aeronautical Aviation at sales@aeronautical.co.za


SINGLE-ENGINE DENALI AIRCRAFT JOINS THE LEGENDARY BEECHCRAFT TURBOPROP FAMILY AS PROGRAM PROGRESSES TOWARD FIRST FLIGHT

Textron Aviation has announced it is realigning its turboprop aircraft line-up as the single-engine Beechcraft Denali (previously branded the Cessna Denali) joins the legendary twin-engine Beechcraft King Air 260 and King Air 360/360ER as part of the company's high-performance turboprop product line-up. The aircraft development program continues to progress toward a first flight anticipated later this year.

The Beechcraft Denali is designed to outperform its competition with projected lower operating costs, Garmin G3000 avionics and the largest cabin in its class. Engineered to achieve cruise speeds of 285 knots with a full fuel payload of 1,100 pounds, the Denali will have a range of 1,600 nautical miles at high speed cruise with one pilot and four passengers.
The Beechcraft Denali development program has achieved multiple milestones throughout the past six months as it continues to gain momentum toward its first flight. Earlier this month, the first Full Authority Digital Engine Controlled (FADEC) GE Aviation Catalyst engine was installed on the first Beechcraft Denali prototype airframe and the aircraft was powered on for the first time. Engine runs are anticipated in August, followed by a first flight for the aircraft projected for later this year.
Two other Denali flight test articles are also in development. Three additional ground test articles will be used for the airframe static and fatigue tests as well as for cabin interior development and testing. The company anticipates certification for the Denali in 2023.
The Denali is powered by GE Aviation's new advanced Catalyst engine, which has completed over 2,300 hours of testing and prepping for a first flight on its Beechcraft King Air flying test bed. The Catalyst is a more environmentally friendly engine that burns less fuel than older turboprop technologies. The engine can also use sustainable aviation fuel, which results in lower emissions. The FADEC-equipped, 1,300 shaft horsepower (SHP)-rated turboprop engine eases pilot workload with its single-lever power and propeller control. The FADEC control of the engine provides trend monitoring, which allows for on-condition maintenance with no mid-life Hot Section Inspection required.
The airplane is equipped with McCauley's new 105-inch diameter composite, 5-blade, constant speed propeller, which is full feathering with reversible pitch and ice protection. The propeller will undergo a series of certification tests and several are already underway.
The Denali cockpit features the Garmin G3000 intuitive avionics suite featuring high-resolution and touchscreen controllers. An integrated Garmin autothrottle is now a standard feature, which interfaces with the Automatic Flight Control System (AFCS) and Flight Management System (FMS) to provide easy speed control throughout all regimes of flight from take-off to touchdown.
Other G3000 features include a 10-inch weather radar, Advanced Terrain Awareness Warning Systems (TAWS) and dual transponders with automatic dependent surveillance-broadcast (ADS-B) capabilities, which are compliant with the latest air traffic control requirements.
The Beechcraft Denali's flat floor cabin is designed to be the largest in its segment and offers the versatility to easily convert between passenger and cargo configurations. The Denali cabin features a standard seating configuration of six individual reclining seats and offers a nine-place high density seating option.
The aircraft boasts a digital pressurization system maintaining a 6,000-foot cabin altitude at a service ceiling of 30,000 feet. The Denali also offers passengers the convenience of adjusting the cabin temperature and airflow from a climate-control switch panel located on the cabin sidewall.
Denali customers will also enjoy large cabin windows, interior LED lighting, a forward refreshment cabinet and an in-flight accessible baggage compartment. An optional externally serviceable belted lavatory with pocket door enclosure that is located in the rear of the cabin is also available.



CIRRUS AIRCRAFT UNVEILS G2+ VISION JET WITH UP TO 20% ENHANCED TAKE-OFF PERFORMANCE AND INFLIGHT WIFI CONNECTIVITY

Cirrus Aircraft has unveiled a re-imagined Vision Jet™ - the G2+ Vision Jet - featuring optimized engine performance for expanded mission capabilities, Gogo® InFlight WiFi for a connected cabin experience and bold, new colorways for added ramp presence.

The G2+ Vision Jet is the latest demonstration of the company's dedication to relentless innovation and joins a host of industry-leading technologies offered in the best-selling jet in general aviation, including Autothrottle, Safe Return™ Emergency Autoland and the Perspective Touch+™ by Garmin® flight deck.

"The G2+ Vision Jet is the next step in continuing to transform personal aviation," said Zean Nielsen, CEO at Cirrus Aircraft. "The enhancements to both the take-off performance capabilities in hot and high conditions and the InFlight WiFi connected passenger experience ensure that the Vision Jet continues to exceed the evolving needs of our owners, both present and future. This aircraft is one more revolutionary advance in personal aviation, made possible by the world-class team at Cirrus Aircraft."

The Vision Jet is known as a versatile single-engine jet capable of adapting to the unique needs of business and personal travel missions. With the G2+ Vision Jet, the Williams FJ33-5A engine has been finely tuned with a newly optimized thrust profile that provides up to 20% increased performance during take-off. The optimized performance joins the expanded flight envelope to FL310, launched with the G2 Vision Jet in 2019, offering enhanced performance to increase range, carry more and enjoy added reassurance in hot temperatures and high elevations - providing access to additional airports at popular destinations across the globe.

Available for the first time on the G2+ Vision Jet, Gogo InFlight WiFi adds industry-leading connectivity while in the air using Gogo's AVANCE L3 system. Elevating the cabin experience, InFlight WiFi keeps the pilot and passengers connected, enhancing productivity and enabling real-time communication with teams and customers on the ground to keep commerce moving at jet speed. The added convenience of USB-C ports keeps devices charged for further productivity.

As an added convenience for owners and operators, the initial Gogo InFlight WiFi subscription can be included in the JetStream ownership program. Designed as a comprehensive program, JetStream goes beyond a standard warranty to provide the added benefits of normal wear replacement, recurrent training, direct support, subscription services and more for a hassle-free ownership experience.

New colorways, including bold additions like Titan Grey, Volt and Bimini Blue, join updated design lines that accentuate the distinct curve of the Vision Jet's carbon fibre fuselage for an unmistakable presence on the ramp, runway or in the air. From the exterior, pilot and passengers step into a remarkably spacious interior designed around the largest cabin in its class, featuring premium leather, bolstered seats, noise reduction and an immersive experience made possible by the panoramic windows unique to the Vision Jet.





TWILIGHT FLIGHT FEST RETURNS FOR AIRVENTURE 2021

An exciting attraction at EAA AirVenture Oshkosh 2021 is the return of Twilight Flight Fest! This event will be held Monday and Tuesday, July 26-27 and Thursday and Friday, July 29-30, at the Fun Fly Zone in the ultralights area at 8 p.m. There will be a variety of light aircraft activities, including STOL aircraft demonstrating their impressive short-take-off-and-landing capabilities.

Throughout the week, the Twilight Flight Fest evening program will include appearances from the Red Bull Air Force skydivers and 3D RC demonstrations. The Red Bull Air Force will show what's possible with parachutes and wingsuits, while the 3D RC demonstrations will include an opportunity to see these large-scale RC aircraft show off their spectacular manoeuvres, including light, laser and smoke effects. Twilight Flight Fest will also feature hang gliding demonstrations, giving AirVenture attendees an up-close look at one of the purest forms of flying.



RARE WARBIRDS TO ATTEND AIRVENTURE 2021



A number of rare warbirds will be in attendance for EAA AirVenture Oshkosh 2021 on July 26-August 1.

Fagen Fighters WWII Museum will be bringing its newly restored Grumman F6F-5 Hellcat, as well as its Lockheed P-38L Lightning and Curtiss P-40K Warhawk. Other rare warbirds expected to attend are a Grumman F4F-3 Wildcat (Lewis Air Legends), Supermarine Spitfire (Dakota Territory Air Museum) and Hawker Hurricane (Dakota Territory Air Museum). A Douglas SBD Dauntless recovered from Lake Michigan will also be on a trailer for viewing in the warbirds area.

In addition, you can expect a wide variety of other warbirds typically in attendance, including trainers such as T-6s and T-28s, a variety of L-birds, World War II fighters such as P-51s and Corsairs, bombers such as B-25s, cargo aircraft such as C-47s, post-war piston-pounders like A-1 Skyraiders as well as post-war jet trainers and fighters such as T-33s and F-86s.

Many of these, along with other classic military aircraft, will be highlighted as part of our Warbirds in Review programming. Those events are scheduled during AirVenture 2021 as follows:

Monday, July 26
10 a.m.: Chance Vought F4U-4 Corsair, CF-86 Sabre and North American P-51D Mustang; Jumbolair Aviation Community, owned and operated by the American Honour Foundation; Interviewees: Zach McNeil, Mark Murphy
1 p.m.: Grumman F4F-3 Wildcat; Lewis Air Legends; Interviewees: Taras Lyssenko, Rod Lewis, Mark Clark, Dick Hansen, Steve Craig

Tuesday, July 27
10 a.m.: de Havilland Chipmunk, 75th Anniversary Special (DHC-1-B2-S3 and DHC-1 T.10 Chipmunks and DHC-1 B2-S5 Super Chipmunk); Interviewees: Nathan Hammond, Michael Kennedy, Richard Wilsher
1 p.m.: North American P-51B and P-51D Mustangs Old Crow; Jack Roush and Jim Hagedorn; Interviewees: Col. C.E. "Bud" Anderson, Jack Roush, Jim Hagedorn

Wednesday, July 28
10 a.m.: Cessna O-1 Bird Dog 70th (+1) Anniversary; Jim Rohlf, Mike Weinfurter; Interviewee: Darrel Whitcomb
1 p.m.: Skyraider and T-28; Interviewee: Lt. Col. Dick Rutan

Thursday, July 29
10 a.m.: Supermarine Spitfire and Hawker Hurricane; Bruce Eames - Dakota Territory Air Museum; Interviewees: Bruce Eames, Warren Pietsch
1 p.m.: Cessna UC-78 "Bamboo Bomber" and Boeing PT-17 Stearman; National Wasp WWII Museum, Mike Porter; Interviewees: Lisa Taylor, John Marsh

Friday, July 30
10 a.m.: Grumman F6F Hellcat; Fagen Fighters WWII Museum; Interviewees: Ens. Don McPherson, Evan Fagen
1:45 p.m.: Salute to Veterans Parade for All Services

Saturday, July 31
10 a.m.: North American P-51D Mustang Miss Kitty; Bruce Eames - Dakota Territory Air Museum; Interviewees: Bruce Eames, Warren Pietsch
1 p.m.: North American P-51C Mustang Red Tail Tuskegee Airmen; CAF Red Tail Squadron; Interviewees: B. Gen. Charles McGee; Lt. Col. George Hardy



CESSNA CITATION LONGITUDE ACHIEVES EASA CERTIFICATION



Textron Aviation has announced that its flagship Cessna Citation Longitude super-midsize business jet achieved certification from the European Aviation Safety Agency (EASA), clearing the way for customer deliveries to begin in the region. The Cessna Citation Longitude super-midsize business jet is designed, produced and delivered by Textron Aviation Inc., a Textron Inc. (NYSE:TXT) company.

"In the second half of last year, we saw a substantial increase in super-midsize flight activity across Europe as individuals relied on these products as a transportation solution," said Tom Perry, vice president of Sales, EMEA, Textron Aviation. "The introduction of the Longitude to the European market will fulfil the international travel needs of many of our customers, while providing them peace of mind and convenience for both their business and personal travel."

The largest jet in the Cessna Citation line-up, the Longitude was designed with business and return on investment at the forefront, with the lowest direct operating cost of any super-midsize jet. Capable of flying from Geneva to Dubai or Rome to New Delhi, the Longitude offers class-leading comfort, the quietest cabin in class and advanced connectivity for those focused on staying productive in the air.

As a clean-sheet aircraft, the Longitude was designed with innovation front of mind and a cabin experience shaped around customer input and a broad range of mission capabilities.

"The Longitude's versatility has already enabled its utilization in multiple fields, from air ambulance to flight inspections," added Perry. "We have one specially configured aircraft set to be delivered later this year, outfitted with flight inspection equipment to perform critical verification of navigation aids."

The Longitude is backed by Textron Aviation's extensive global customer service network, providing customers with direct access to nearly 3,000 expert employees, including service representatives offering maintenance, inspections, parts, repairs, avionic upgrades, equipment installations, refurbishments and other specialized services.



ROSTEC ANNOUNCES PRESENTATION OF A FUNDAMENTALLY NEW MILITARY PLANE FROM UAC AT MAKS-2021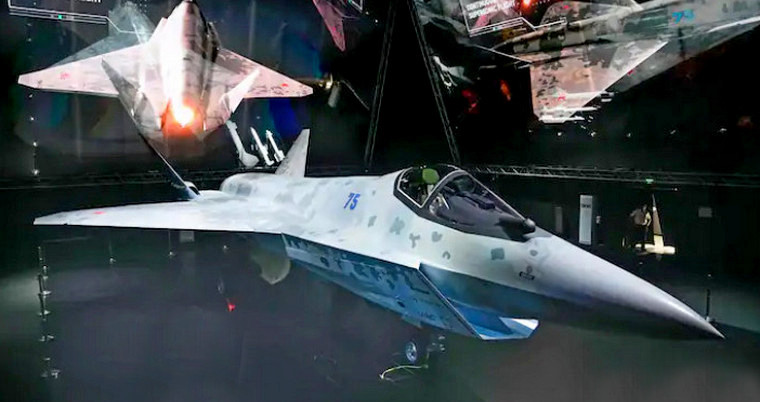 The United Aircraft Corporation (part of Rostec) presented a fundamentally new military aircraft on July 20, the first day of the MAKS-2021 International Aviation and Space Salon in Zhukovsky.

"Russia is one of the few countries in the world with full-cycle capacities for producing advanced aircraft systems, as well as a recognized trendsetter in the creation of combat aircraft. The new product developed by UAC specialists should arouse genuine interest not only in our country, but also in other regions of the world, including our competitors abroad", said the Rostec spokesman.

Individual elements of the new plane can already be seen in the video posted on the checkmate.uacrussia.ru project page. The video also contains allusions to the key characteristics and unique properties of the project.

This year, the International Aviation and Space Salon MAKS-2021 will celebrate its fifteenth anniversary. The air show was held from 20 to 25 July in Zhukovsky, near Moscow. All events connected to MAKS-2021 were organized under strict requirements to counter the spread of the coronavirus infection (COVID-19).



BELL BEGINS MANUFACTURING UH-1Y FOR FIRST INTERNATIONAL OPERATOR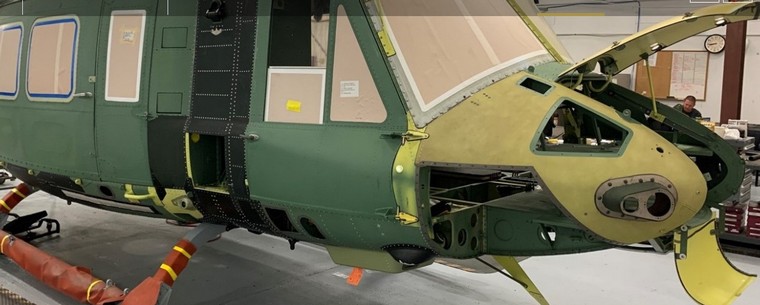 Bell Textron Inc., a Textron Inc. company, has restarted UH-1Y Venom helicopter production for the first international operator. Crestview Aerospace has completed manufacturing the first of eight cabins at the Crestview Florida facility. The aircraft will complete final assembly at the Bell Amarillo Assembly Centre. The helicopters are part of the 2020 U.S. Department of Defence contract awarded to Bell for the production and delivery of eight UH-1Y and four AH-1Z helicopters for the government of the Czech Republic.

"Crestview Aerospace is honoured and grateful for the opportunity to team with Bell on the continued production of the UH-1Y cabin for the first international customer," said Paul Kohlmeier, senior vice president, Strategy and Business Development, Crestview Aerospace. "Crestview continues to build in the same high quality and reliability into the international Venom helicopters that underpin the aircraft currently operated by the United States Marine Corps around the world."

Bell delivered the final UH-1Y for the United States Marine Corps (USMC) program of record in April 2018 and has continued to produce and deliver the AH-1Z as part of the H-1 production contract for 349 H-1 aircraft, consisting of 160 UH-1Y and 189 AH-1Z.

The UH-1Y shares 85 percent commonality of parts with the AH-1Z. The commonality between the aircraft enabled critical component supply chains to remain active during AH-1Z production for the USMC.

"Time, logistics and man-hours are all strategic resources," said Mike Deslatte, vice president and H-1 program director, Bell. "Commonality helps ensure everything between the Viper and Venom, from manufacturing, maintenance and upgrades, remains seamless while simultaneously providing lower program and life cycle costs. It's a real tactical advantage on multiple levels."

The UH-1Y and AH-1Z share the same engines, integrated mission system and dynamic components, such as the four-bladed rotor system. Both aircraft are specifically designed and produced for expeditionary operations. Together, they provide a full spectrum of military operations, unlike any other helicopter duo.

Bell anticipates USMC production through early 2022, followed by continued production for foreign military customers. Bell has two signed Foreign Military Sales (FMS) cases in production, Bahrain and the Czech Republic.



ROSTEC TO PRESENT MI-171A3, KA-32A11M AND ANSAT-M at MAKS 2021

The new Mi-171A3 is the first Russian helicopter designed for offshore operations and servicing offshore drilling rigs. Developed in accordance with International Association of Oil and Gas Producers (IOGP) standards, the helicopter fully complies with the high safety requirements associated with offshore flights.

The Mi-171A3 can carry passengers as well as cargo and can also be used for search and rescue operations: during these, a special search complex will be installed, with onboard winches and medical equipment. Operating companies will be able to convert the helicopter into a search and rescue vehicle at their own bases.

The helicopter's fully digital design allowed Russian Helicopters to involve a number of Rostec centres of competence in its production. Parts of the fuselage are manufactured at Kazan Helicopters, Progress Arsenyev Aviation Company in Russia's Far East and at the Ulan-Ude Aviation Plant, where final assembly also takes place. Visitors to the MAKS-2021 air show were able to see the first Mi-171A3 prototype, which will start the ground test program after the air show and will make its first flight in early 2022.

Thanks to extensive use of composite materials, the new model boasts impressive flight and commercial characteristics. Mi-171A3 has unique transport capabilities in its class - it can carry 24 passengers, while foreign counterparts can accommodate up to 19 people. At the same time, the Mi-171A3 is cheaper than its western rivals and a flight hour costs 20 percent less.

The first orders for the Mi-171A3 are coming in from Russian fuel and energy companies, which took part in joint work to determine the technical appearance of the rotorcraft. Suitable for servicing all offshore sites, the new model is expected to generate much wider demand in future.

The multifunctional Ka-32A11M is a significantly upgraded model of the internationally successful Ka-32A11BC. Visitors to the MAKS air show were able to see a prototype with modern Klimov VK-2500PS-02 gas turbine engines with automated digital electronic control system. Thanks to these significantly more powerful engines, the helicopter can be equipped with a cargo hook capable of transporting up to 5,300 kg.

The Ka-32A11M also boasts a glass cockpit featuring the new KBO-32 digital avionics suite, allowing the helicopter to be operated at any time of day or night, in any weather, over land or sea. The new model also features upgraded electrical and switching systems, as well as internal and external lighting. The flight deck is compatible with night-vision goggles.

The model has dramatically enhanced fire-fighting capacity thanks to the new SP-32 fire-extinguishing system. Developed by the Kumertau Aviation Production Enterprise KuAPP, this system allows for the transportation and controlled discharge of up to 4,000 litres of fire-extinguishing liquid, even in temperatures below freezing.

Another new model to be presented at MAKS-2021 is the modernised light helicopter Ansat-M. Having made its first flight at the end of 2020, the Ansat-M has already completed certification tests for its expanded fuel system and more than confirmed its stated 640 km range. With an extra fuel tank, the range can be increased to 790 km, which is an important factor for many Russian and global operating companies.

Thanks to its new avionics and modern autopilot system, the Ansat-M is capable of instrument flight. The improved aerodynamics of the new main and tail rotor blades make for better flight characteristics overall, increasing the take-off weight to 3,800 kg and reducing noise levels both in the cabin and outside the aircraft. The Ansat-M is also kitted out with an improved tail, new lighting, ventilation systems and air conditioning. The ratio of composite materials in the new model has increased from 15% to 35%, allowing for a lighter helicopter with improved flight characteristics.






SOUTH AFRICA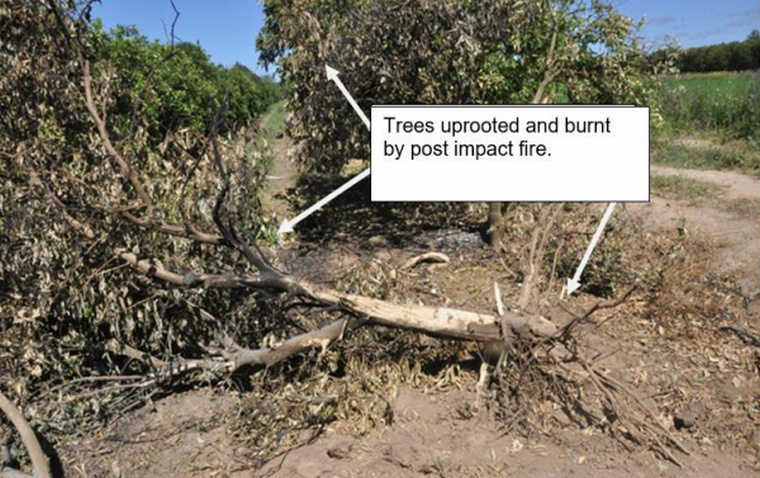 Photo © CAA of SA

On Saturday morning, 31 October 2020, a pilot on-board a Piper Pawnee PA-25-235D aircraft with registration ZS-MAD took off from a private airstrip in Kirkwood in the Eastern Cape province to perform an insecticide cropspraying operation on Jacaranda farm. The farm is located approximately 12.2 kilometres (km) from the airstrip where the aircraft took off. The flight was conducted in visual flight rules (VFR) by day under the provisions of Part 137 of the Civil Aviation Regulations (CAR) 2011 as amended.
According to the owner of the Jacaranda farm, the pilot was crop-spraying lemon trees at a height of about 50 feet (ft) above ground level (AGL). Approximately 30 minutes into the flight and after the second application run, the aircraft turned right to reposition for the third application run. A witness who is a resident at the farm and was, at the time, inside her house, stated that the aircraft flew over her house twice and, during the third turn, the aircraft sounded like it was flying at a low height. A few seconds later, she heard a loud bang. A second witness stated that she saw the aircraft making a right turn at a low height. Moments later, the aircraft's right-side wing collided with a tall tree. Following impact with the tree, the aircraft was seen flying in a nose-down attitude. Later, a trail of smoke was seen coming from the direction of the aircraft accident site. The two witnesses rushed to the accident site but could not help the pilot out of the burning wreckage due to the intensity of the fire. The aircraft was destroyed by impact forces and post-impact fire.

Probable Cause
The pilot misjudged his proximity to the trees during a turn for a third spray run and collided with one of the trees, resulting in loss of control and the fatal crash.



South Africa, near Wingfield Aerodrome, Lochvaal: A Quad City Challenger II with two on board crashed when approaching Wingfield Aerodrome, Lochvaal. Both occupants were injured, one critical and one serious.
Somalia, Hudur airport, Bakool region: An Ethiopian Air Force Mil Mi-17V-5 with four occupants on a AMISOM operation crashed under unclear circumstances at Hudur airport, Bakool region, Somalia, while performing an airlift mission. One of the occupants lost his life.
Mali, Hombori area: A French Armée de l'Air Dassault Mirage 2000D with two crew crashed after a technical failure. The pilot and navigator ejected and were recovered unharmed.

USA, Ocean City, Cape May County, NJ: A Paramount Air Service Inc Piper J3C-65 Cub following a loss of engine power landed on a bridge and roadway terrain in Cape May County, Ocean City, New Jersey. The aircraft was not damaged and the sole pilot onboard the banner-tow airplane was not injured.
Switzerland, near Subingen: A Bücker Bü-131 Jungmann with two on board crashed in a field near Subingen, Solothurn, after the engine failed and pilot lost control of the plane. One occupant died and the other sustained serious injuries and was airlifted to a hospital.
USA, Oshkosh-Wittman Field, Oshkosh, WI: A Boeing A75N1 (N2S-1) Kaydet experienced a loss of directional control during a landing attempt in gusting wind conditions at Oshkosh-Wittman Field, Oshkosh, Wisconsin and came to rest on its nose, during the Oshkosh EAA Airventure 2021. Both occupants were not injured and the aircraft sustained apparent minor damage.

USA, Ocracoke Island Airport, Ocracoke, NC: A kit-built Van's RV-6Awith two on board sustained substantial damage subsequent to the nose over upon landing at Ocracoke Island Airport, Ocracoke, North Carolina. There were no reported injuries to the two occupants onboard the tricycle geared airplane.
USA, .5 mi SW of Steciak Air Strip, Harrah, OK: A Aeronca 7AC Champion with one occupant aircraft made a forced landing in a pasture and came to the rest inverted in Harrah, Oklahoma, Oklahoma County, OK. The sole pilot onboard received unspecified but apparent minor injuries.
USA, Northampton Airport, Northampton, MA: An experimental Steen Skybolt with one on board came to rest inverted during a fast taxi trial after hitting a runway light at Northampton Airport (7B2), Northampton, Massachusetts. The pilot was not injured and the aircraft sustained minor damage.

USA, Jacksonville Municipal Airport, Jacksonville, IL: A kit build Van's RV-3 with only the pilot on board sustained substantial damage subsequent to an apparent approach stall and impact with airport terrain during the landing attempt at Jacksonville Municipal Airport (KIJX), Jacksonville, Illinois. The sole pilot onboard received minor injuries.
USA, near Romeo State Airport, MI: The canopy of an experimental Sonex Waiex with two on board came off during take-off forcing the pilot to land the plane in an open field near Romeo State Airport (D98), Macomb County, Michigan. One of the two occupants onboard received minor injuries, while the other was not injured.



17-18 July 1938

After filing a flight plan to fly nonstop from Floyd Bennett Field in Brooklyn, New York, west to California, Douglas Corrigan instead heads east after take-off and makes a 28-hour 13-minute solo flight across the Atlantic Ocean to Ireland, claiming to have made a gross navigational error. He goes down in history as "Wrong Way" Corrigan.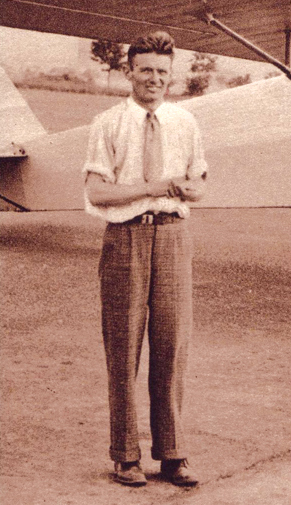 Douglas Corrigan, an American aviator born on 22 January 1907 was a skilled aircraft mechanic and one of the builders of Charles Lindbergh's Spirit of St. Louis. It was Corrigan who had pulled the chocks from the Spirit of St Louis when Lindbergh took off from San Diego to New York to prepare for his historic flight.
After Lindbergh's success, Corrigan decided to duplicate it and selected Ireland as his objective. He had discussed the idea with friends and mentioned that, having been denied permission, he might attempt the flight flying without permission.
In July 1938 he filed a flight plan to fly nonstop from New York, west to California. Instead on the 17th he took off and flew east for 28 hours and 13 minutes and landed in Ireland claiming that due to a navigational error, caused by heavy cloud cover that obscured landmarks and low-light conditions, caused him to misread his compass.
Aviation officials took 600 words to list the regulations broken by his flight in a telegram (a rather expensive medium that encourages brevity by charging at a rate per word). Despite the extent of Corrigan's illegality, he received only a mild punishment; his pilot's certificate was suspended for 14 days. He and his plane returned to New York on the steamship Manhattan and arrived on August 4, the last day of his suspension.
Corrigan passed away 0n 9 December 1995 having never admitted that he intentionally flew the wrong way.

PLEASE GO TO
www.youtube.com/channel/UCCuRVZAGodT6sztTeXBGeMw
and subscribe to our YouTube channel