Compiled by Willie Bodenstein





SAA CONFIDENT IT IS ON TRACK TO RESUME OPERATIONS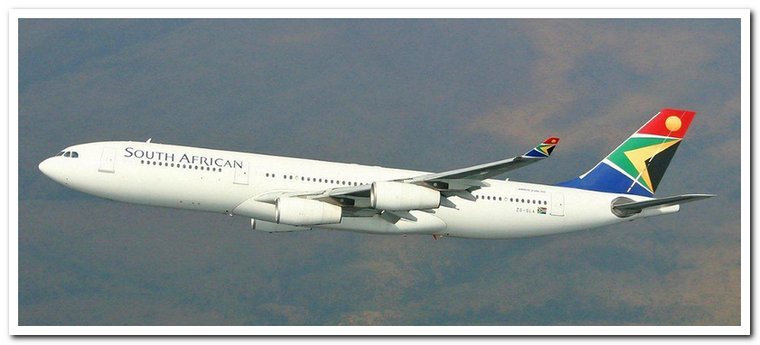 SAA remains on track to resume operations with an initial focus on cargo flights before introducing a full passenger service.


Giving a comprehensive update on progress made since coming out of business rescue in April, Interim CEO Thomas Kgokolo has also confirmed that SAA subsidiary, Mango Airlines, will go into business rescue and is receiving top priority with intense consultations underway with all key stakeholders.
Kgokolo said both SAA's Board and Executives are aware that June and July salaries have not been paid to Mango staff and this is receiving urgent attention. The funds gazetted for SAA subsidiaries totalling R2.7bn is yet to be received by SAA to recapitalize the subsidiaries. We are in constant contact with our shareholder in this regard.
On SAA resuming operations, Kgokolo says compliance documentation has been submitted to the Civil Aviation Authority and once evaluated and passed, SAA will be cleared to restart operating under a renewed license. He's hoping this process will be completed in a week or two.
Kgokolo says running parallel to this process has been a mandatory retraining program for pilots which has now been completed. Kgokolo says government's decision to revert to a Level 3 Covid-19 lockdown has made the process of flight resumption easier. "At this time, we are meeting with all our key role players, putting into place final touch-ups and I'm hoping we can make an announcement on the passenger front within the coming weeks."
Kgokolo says in terms of SAA Technical and Air Chefs, Section 189 consultation process has started.
He has reassured SAA passengers that despite technical operations eventually being slimmed down, core skills and competencies will remain and safety will not in any way be compromised.
The due diligence process, for SAA's SEP runs concurrently with SAA's process of taking to the skies again, as we are working on a business model that seek to grow the airline and the economy.

MANGO AIRLINES FURTHER UPDATE ON OPERATIONS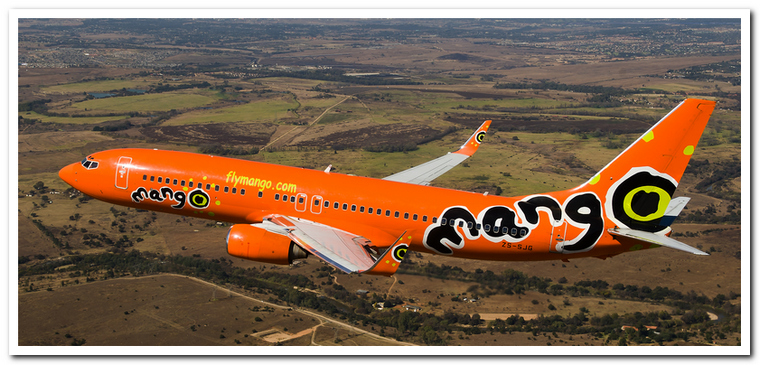 Mango Airlines apologizes for flight interruptions and delays. We can confirm that our services and all flights are temporarily suspended from 27 July 2021 until further notice due to outstanding payments to ATNS. Senior management and our shareholder are locked-in in emergency discussions to find an amicable solution to this impasse.


Affected passengers with valid and available contact details will be informed via Email and SMS accordingly.
Customers are also urged to contact us via email at enquiries@flymango.com and/or vouchers@flymango.com to deal with cancellations and voucher related matters specifically. Issued vouchers will be valid for 24 months.
Please do anticipate much longer than ordinary waiting time for enquiries or emails to be cleared.
Alternatively, guests may also check our website to enquire about cancellations or any other flight related matter in this regard.
We plan to resume normal operations as soon as possible.
We ask for calm and patience as we navigate through these challenges. We will update the public as soon as possible.
We apologize in advance for the inconvenience caused.
Mango Acting CEO, Mr William Ndlovu


ETHIOPIAN CONTINUES TO LEAD AFRICA IN PASSENGER AND FREIGHT TRAFFIC DURING THE COVID CRISIS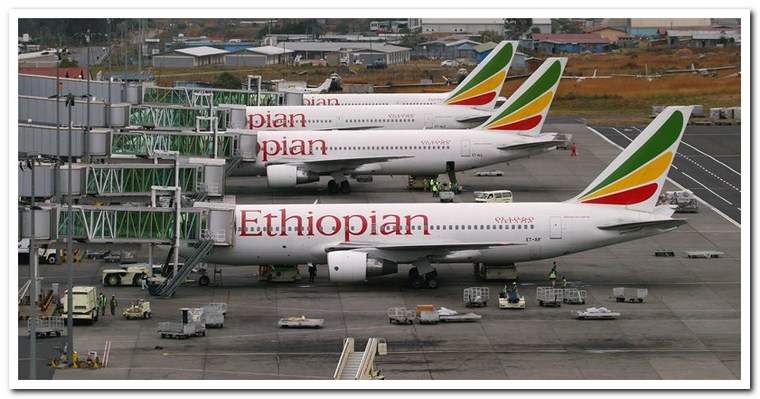 Ethiopian Airlines Group, the largest Pan-African airline, has become Africa's top airline in passenger and freight traffic retaining its leadership position in the continent.

According to the African Airlines Association's (AFRAA) report, Ethiopian has been ranked first by passenger and cargo traffic in 2020. Ethiopian carried 500 thousand tons of freight and 5.5 million passengers through its main hub, Addis Ababa Bole International Airport.
Ethiopian Airlines Group CEO Mr. Tewolde GebreMariam said, "We are honoured to continue our leadership even during the global pandemic crisis which has devastated the aviation industry. This is a manifestation of our resilience and agility. We are excited about the role we played in the fight against the pandemic by continuing our much-needed air connectivity within Africa and with the rest of the world without any flight suspension. We are saving lives through air transport of medical supplies and vaccines."
Ethiopian Airlines topped the list with the highest passenger traffic transported through Addis Ababa Bole International Airport. A total of 5.5 million passengers have been transported through the airport. Of this traffic, Ethiopian transported 5.2 million passengers and the remaining passengers were transported by other airlines. The cargo terminal has handled more than 500 thousand tons of freight during the year 2020.
Ethiopia also topped the list in the most connected countries in Africa due to Ethiopian Airlines' large number of direct flights within the continent.

ETHIOPIAN AIRLINES AND LIEGE AIRPORT EXTEND LONG STANDING PARTNERSHIP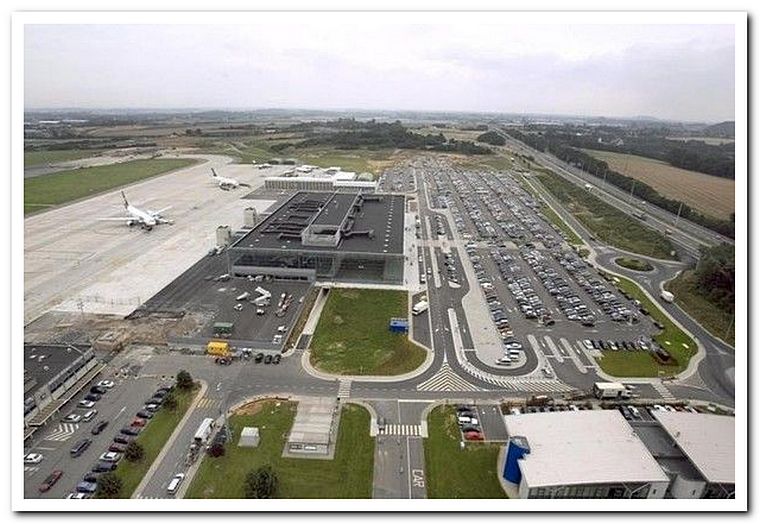 Ethiopian Airlines Cargo and Logistics Services and Liege Airport have announced that they have renewed their long standing partnership agreement until 2026. Liege Airport, Belgium's largest cargo airport and the 6th largest cargo airport in Europe, will continue to be Ethiopian Airlines cargo hub serving as a freighter gateway between Africa and Europe for the next five years.


Ethiopian Airlines Cargo and Logistics Services, Africa's largest cargo network operator, has been working with Liege airport for its freighter operations between Africa and Europe.
Ethiopian Airlines Cargo and Logistics Services Acting Managing Director, Mr. Enquanhone Minyashal said "We are glad to have renewed our partnership agreement with our long-standing partner airport at a time when we are registering tremendous growth in our cargo destinations and capacity. In collaboration with Liege Airport, Ethiopian Cargo and Logistics Services has been providing fast and secure cargo transportation service across Europe and beyond for the last 15 years of successful cooperation. In the next five years, we will work to transform our freighter operation to serve Europe better with our renewed commitment with Liege Airport. As the largest pan African carrier, Ethiopian Airlines will continue to strengthen its partnership with Liege Airport to boost its freighter operations between Africa and Europe."
Steven Verhasselt, VP Commercial of Liege Airport said "First of all, Liege Airport would like to congratulate Ethiopian Airlines and all its staff and partners a very happy 75th birthday. It is with great pride that we are part of the Ethiopian's success story for almost 15 years and LGG will continue to be Ethiopian Airline's cargo hub in Europe. Looking back from the start to where we are today, Ethiopian has already operated 15,000 freighter flights into LGG, approaching an incredible 1 million tonnes of cargo carried. Steven Verhasselt highlights "This is the past and can be considered as a very impressive start. Today, we celebrate the future. Ethiopian and LGG have renewed their partnership agreement that not only confirms the European Cargo hub in LGG for the next 5 years but also states that Ethiopian will become much more than an airline flying into LGG. In the future a dedicated cargo hub can be established in Liege North, for which Ethiopian was the launch customer to start with. We are very much looking forward to this next step that will help Ethiopian to serve its customers even better. More than ever, LGG will be the hub for Ethiopian and the main freighter gateway between Africa and Europe."

AEROMEXICO TO ADD 12 NEW AIRCRAFT TO FLEET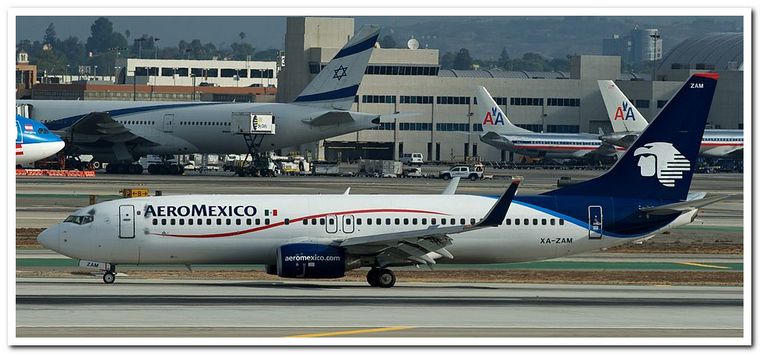 Aeromexico is working to continue adding new aircraft to its fleet and plans to add 12 new Boeing 737 MAX aircraft. The arrival is expected to begin next October. These aircraft are in addition to the 28 that the company announced last April, making a total of 40 new aircraft to increase its fleet, replace other aircraft and improve connectivity.

"Aeromexico continues its strategy of having the safest, state-of-the-art, efficient and least polluting fleet. The additional new aircraft will allow us to continue boosting connectivity in our main hubs to meet our customers' demand with the best aircraft, service and a fare family that meets their travel needs," said Nicolas Ferri, Aeromexico's Chief Commercial Officer.
The agreement to add these 12 aircraft is being negotiated with Dubai Aerospace Enterprise (DAE) and is subject to the approval of the United States Court for the Southern District of New York, in charge of aeromexico's Chapter 11 voluntary financial restructuring process.
Aeromexico's current fleet is comprised of 118 aircraft: 47 Embraer 190s, 53 Boeing 737s and 18 Boeing 787 Dreamliner.
CONDOR RESUMES FLIGHTS TO CANADA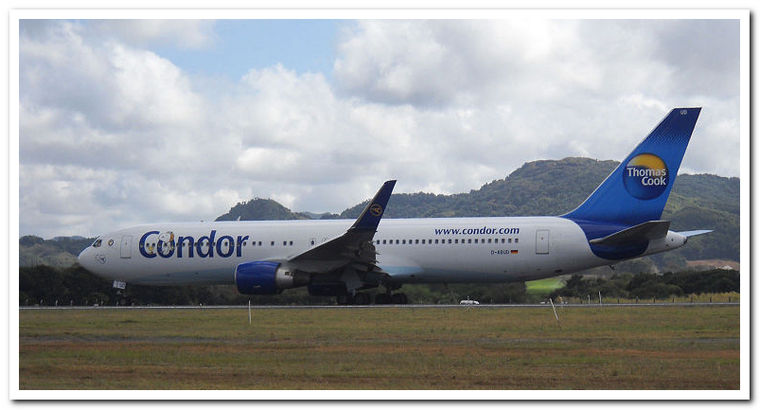 To mark Canada's border opening, Germany's most popular leisure airline will once again be taking travellers to Toronto in Ontario and Halifax in Nova Scotia from September 7, 2021.

From Frankfurt, Condor will fly to Toronto on Mondays, Thursdays and Saturdays and to Halifax on Mondays and Thursdays. From there, guests can conveniently reach ten other destinations in Canada with Condor partner WestJet. Travel with Condor can be booked with all German tour operators and at travel agencies and flight tickets can be booked as usual at www.condor.com and by phone.
"Our guests have waited a long time to be able to travel across the big pond to North America again. Now Canada has invited all North America fans who are fully vaccinated to join them again. Within a few hours, we received so many requests for Condor flights that we decided at short notice to offer five connections per week from Frankfurt to Canada starting in September," explains Ralf Teckentrup, CEO of Condor.
Canada will open its borders to travellers from Europe on September 7, 2021, who have received full immunization at least 14 days prior to their arrival.
INDIAN OCEAN BASED AIR AUSTRAL BECOMES FIRST FRENCH A220 OPERATOR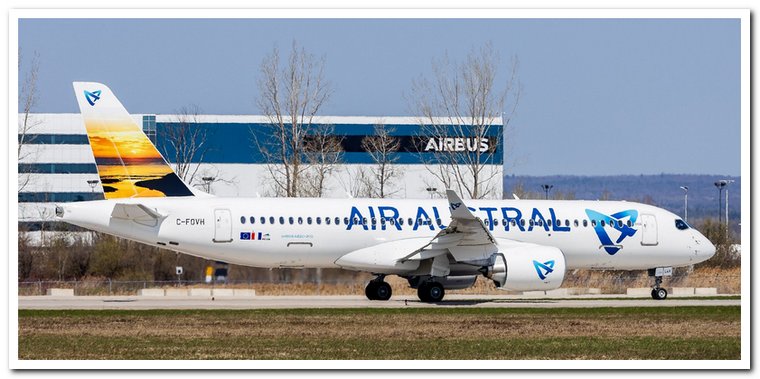 The first of the three A220s for Air Austral, France's La Réunion Island-based airline, has been delivered from the Airbus A220 Final Assembly Line (FAL) in Mirabel, Canada. The second and third aircraft are expected to join the Air Austral fleet in the coming days.

Airbus is delighted to welcome Air Austral as a new Airbus customer and operator. This A220 will be the first of the type to be operated by a French airline in the Indian Ocean region.
Air Austral has selected the Airbus A220-300 as part of its medium and short-haul fleet modernisation plan in order to boost its operational efficiency, offering an enhanced passenger experience in a comfortable two-class cabin layout with 132 seats: 12 in business class and 120 in economy-class.
Bearing the airline's distinctive livery representing La Reunion Island's beautiful landscapes, Air Austral will strengthen its regional network with three A220-300s, flying on routes between La Réunion Island and Mauritius, Mayotte, Seychelles, South Africa, Madagascar and as far as India.
Powered by latest-generation geared turbofan engines, Pratt & Whitney PurePower PW1500G, the A220 is the quietest and most eco-friendly aircraft in its category. The aircraft features a 50% reduced noise footprint compared to previous generation aircraft, 25% lower fuel burn and CO2 emissions per seat as well as 50% lower NOx emissions than current industry standards.
To date over 160 A220s have been delivered, operating routes in Asia, North America, Europe and Africa, proving the great versatility of Airbus' new generation single-aisle family member.
EMBRAER DELIVERS 14 COMMERCIAL AND 20 EXECUTIVE JETS IN 2Q21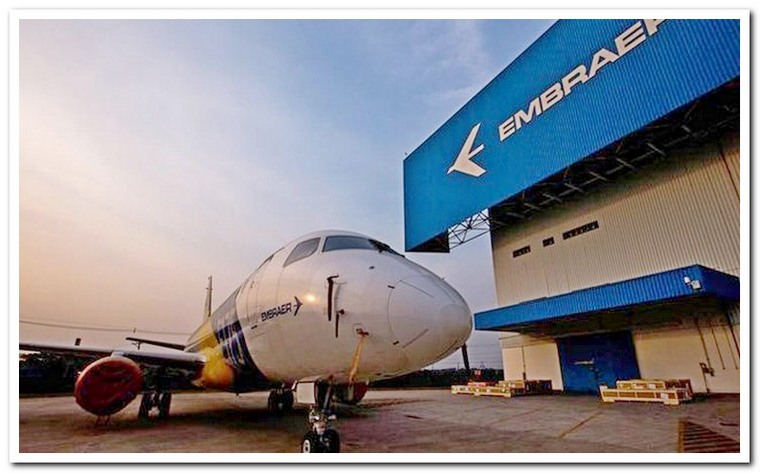 Embraer (NYSE: ERJ; B3: EMBR3) delivered a total of 34 jets in the second quarter of 2021, of which 14 were commercial aircraft and 20 were executive jets (12 light and eight large). As of June 30, the firm order backlog totalled USD 15.9 billion, a 12% increase compared to the backlog at the end of the first quarter and which represented a return to pre-pandemic levels.

The current backlog includes the 30 E195-E2 aircraft firm order from Canada's Porter Airlines, which was initially reported as an "undisclosed" order on April 29. The client was revealed to the market on July 12.
During 2Q21, Helvetic Airways, from Switzerland, received the first of four new E195-E2 aircraft. Helvetic ordered 12 E-Jets E2s to support its fleet renewal initiative: eight E190-E2s (already in service) and four E195-E2s (converted from the original E190-E2 order). The airline also holds purchase rights for an additional 12 aircraft.
In the executive aviation segment, during 2Q21, Embraer delivered the 600th Phenom 300 series business jet to Superior Capital Holdings, LLC based in Fayetteville, Arkansas. Also, Embraer delivered the first limited-edition Phenom 300E aircraft, part of the Duet collaboration with Porsche, to an undisclosed customer in Fort Lauderdale, Florida.
Embraer completed the first conversion of a Legacy 450 to a Praetor 500 jet in Brazil, which was delivered to an undisclosed customer. The conversion was performed at Embraer's Service Centre in Sorocaba, Brazil. With this delivery, Embraer has already converted a total of 20 Legacy 450s into Praetor 500s in Europe, North America and now Brazil. The full conversion process can be performed at Embraer Owned Service Centres.
LOT POLISH AIRLINES EXPANDS STRATEGIC IT AND DISTRIBUTION PARTNERSHIP THROUGH ITS LATEST DEAL WITH AMADEUS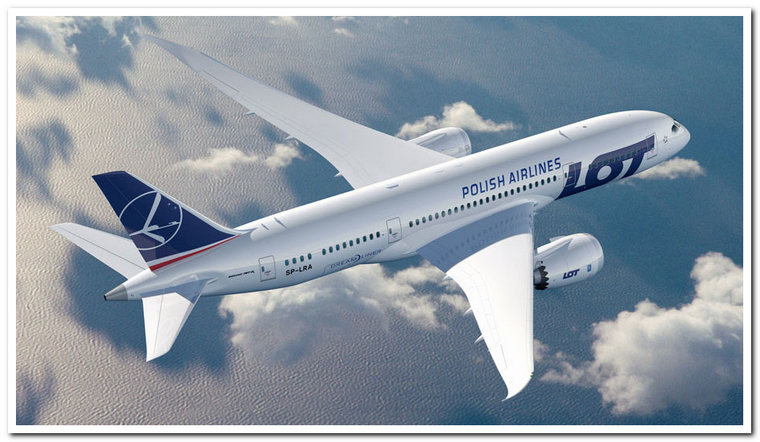 The expanded partnership includes NDC and will support LOT on enhancing operational efficiency and delivering a world-class customer experience in all channels.

LOT Polish Airlines, focusing primarily on passenger comfort and adapting to consumer trends, has signed a multi-year agreement with Amadeus, which will allow it to fully explore the advantages of the Amadeus Airline Platform. The agreement covers a wide range of state-of-the-art solutions related to Passenger Service System (PSS), airline operations, revenue management, merchandising, passenger disruption management and digital experience.
To reach the world's largest network of travel sellers and expand its global footprint, LOT will start to distribute new and tailored content in real time through the Amadeus Travel Platform. Additionally, this content will be fully integrated into the travel sellers' usual booking environment via Amadeus Altea NDC-enabled solutions which LOT has chosen. It will come with the critical servicing functionalities that travel agents need, such as the cancelation, void, refund and modification of NDC bookings. This will enhance travel sellers' retailing capabilities and allow them to provide a more personalized experience for travellers, thus creating more growth opportunities for the airline. The entire process will be phased in over time, enabling each retailer to more easily adapt to the changes.
Moreover, by signing this new agreement with Amadeus, LOT will add a range of new IT solutions on top of its existing PSS. On the digital front, Amadeus will power the airline's website providing LOT with levers to help increase traffic acquisition and boost sales conversions by enriching the shopping and booking experience on LOT.com. Amadeus will also provide its Network Revenue Management System with Artificial Intelligence capabilities. In addition, improved disruption management capabilities will support LOT on increasing customer satisfaction and brand loyalty while decreasing operational costs by assisting agents through enhanced automation.
"Innovation and travellers' satisfaction are absolutely key to the future growth of the aviation industry. Thanks to this expanded partnership with Amadeus, we will provide more tailored content to our customers at every stage of their journey. We will respond to customer needs and changing realities by offering flexible services for maximum passenger satisfaction," comments Rafal Milczarski, CEO, LOT Polish Airlines.
"We are excited to expand our longstanding partnership with LOT and deliver the latest and most innovative technology that will rebuild travel better than before. The mix of IT and travel distribution technology, as well as the integration of NDC, is a powerful combination that will enable LOT to innovate and increase its global footprint, all while keeping its travellers at the centre of everything it does. We look forward to working with LOT to target and tailor its products, and power great journeys through technology. This is what it will take to rebuild travel," says Decius Valmorbida, President, Travel, Amadeus. The delivery of LOT's technology-focused approach will be phased to align with the airline's strategic plan and the restart of global aviation.
UNITED AIRLINES TO OPERATE MORE THAN 40 WEEKLY FLIGHTS AS ENGLAND RE-OPENS TO U.S. TRAVELERS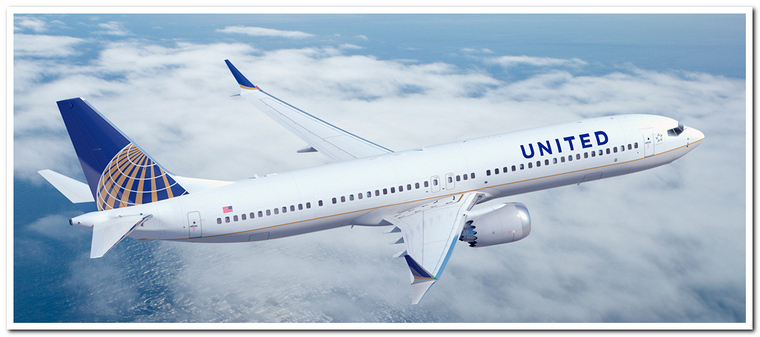 With the announcement of England reopening to fully vaccinated travellers from the U.S. beginning Aug 2, United Airlines is making it easier for business and leisure customers to jet across the pond with the addition of flights to London. In August, United will have six daily flights between the U.S. and London, including a second daily flight from Washington, D.C. and increasing service from Houston to daily.

United looks forward to resuming additional London service in the coming months as well as launching new nonstop service between Boston and London. Customers traveling to England must be fully vaccinated in the U.S. with vaccines that have been approved by the FDA and must take a test before departure as well as a PCR test within the first two days of arrival. Passengers vaccinated in the U.S. will also need to complete a passenger locator form prior to traveling to England and provide proof of U.S. residency.
United is the only U.S. airline to offer its own one-stop-shop where customers can conveniently get "travel-ready" by uploading and storing their COVID-19 test results and vaccination records directly through the airline's website and award-winning mobile app with the Travel-Ready Centre. The airline's easy-to-use travel tool enables customers to reduce stress and save valuable time at the airport right from the palm of their hand. United also announced a new collaboration with Abbott and became the first U.S. carrier to set up an easy way for international travellers to bring a CDC-approved test with them, self-administer while abroad and return home.
"Today's announcement is yet another major milestone in recovering from the COVID-19 pandemic with the opening of one of the most important markets from the U.S." said Patrick Quayle, vice president of international network and alliances at United. "United has demonstrated that we can operate flights between the U.S. and England safely and we are eager to help rebuild these economies by facilitating business and leisure travel."
United has provided service to London Heathrow for nearly 30 years and over the course of the pandemic has maintained continuous service between the U.S. and London. In August, United is increasing its service from Houston to London from five times weekly to daily and adding a second daily flight from Washington, D.C. United will continue operating daily flights to London from Chicago, New York/Newark, San Francisco. The airline plans to continue offering these six daily flights in September.
ETIHAD ROLLS OUT IATA TRAVEL PASS TO SEVEN CITIES FOLLOWING SUCCESSFUL TRIALS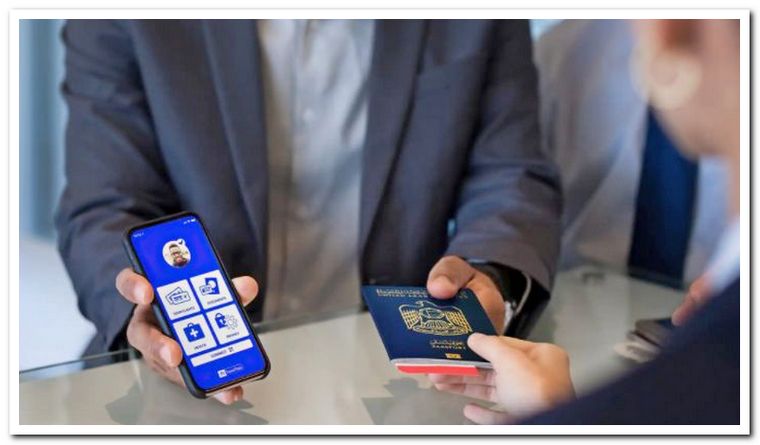 Following successful trials, Etihad Airways has expanded IATA Travel Pass on flights between Abu Dhabi and seven destinations across its network as it continues to implement digital solutions to simplify the travel experience in the wake of the pandemic.

IATA Travel Pass is available for guests on all Etihad flights between Abu Dhabi and Bangkok, Barcelona, Geneva, Madrid, Milan, New York and Singapore and offers the convenience of a one-stop platform for managing COVID-19 documentation.
Mohammad Al Bulooki, Chief Operating Officer at Etihad Aviation Group, said: "The feedback from the IATA Travel Pass trial has been positive, with Etihad's guests appreciating its ease-of-use and data security. Etihad is pleased to now make IATA Travel Pass available on flights to and from seven major global cities, providing more guests with the option of simplifying their journey and airport experience."
Nick Careen, IATA's Senior Vice President for Operations, Safety and Security, said: "Etihad's decision to expand IATA Travel Pass based on positive customer feedback is a strong endorsement of the solution. IATA Travel pass was designed to provide a one-stop-shop solution for travellers to safely and efficiently manage their COVID-19 documentation and generate an 'OK to Travel' which airlines can trust. It's great to see the app in use facilitating the restart of international travel."
Etihad Airways was one of the first airlines globally to begin testing IATA Travel Pass in April 2021 in support of a global, standardised solution for travellers to validate their documents and navigate COVID-19 travel requirements.
To access the IATA Travel Pass, guests simply need to download the IATA Travel Pass app for Android or iOS, where they can add their Etihad Airways travel itinerary, view their travel requirements and securely share their PCR test results.
The IATA Travel Pass app also includes functionality to upload vaccination certificates, opening up opportunities for travel where vaccination is a requirement. Currently the app is able to accept EU Digital Covid Certificates issued by all 27 member states of the European Union plus Switzerland, Iceland, Norway and Lichtenstein as well as vaccine certificates from Singapore and Qatar. As vaccines continue to roll out globally, more and more travellers around the world will be able to upload their government issued COVID vaccine certificates to facilitate seamless travel.
The airline is continuing to work closely with IATA to progressively roll out the digital travel pass to more cities across its route network.

PLEASE GO TO
www.youtube.com/channel/UCCuRVZAGodT6sztTeXBGeMw
and subscribe to our YouTube channel