They called it a "Small Air Show" but there was nothing small about the Old Buckenham Air Show. Lots of people, plenty to see on the ground but the air displays were of such a high standard, I am not even going to report on anything else. The Old Buckenham airfield is situated in East Anglia, about 10 miles from Diss and a lovely country-side drive to get there.

Old Buckenham was built during 1942-43 and allocated to the Eighth Air Force as a bomber base. The station was the exclusive home for the 453rd Bomb Group, equipped with B-24s, from December 1943 to May 1945. With this strong war-time history, it was appropriate and expected that there will be a few WWII re-enactments and the "Opposition" was the first roaring display with a P-51 Mustang and a Messerschmitt ME109. Well, it is actually a Spanish-built version of a ME109 with a Rolls Royce Merlin and called a Buchon but to me it is still a Messerschmitt.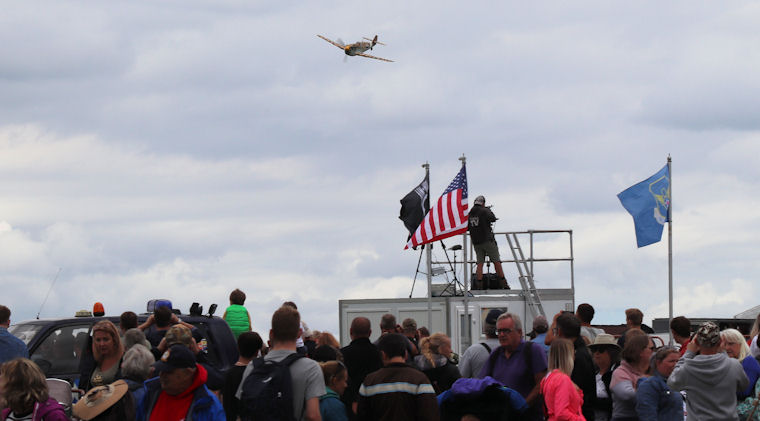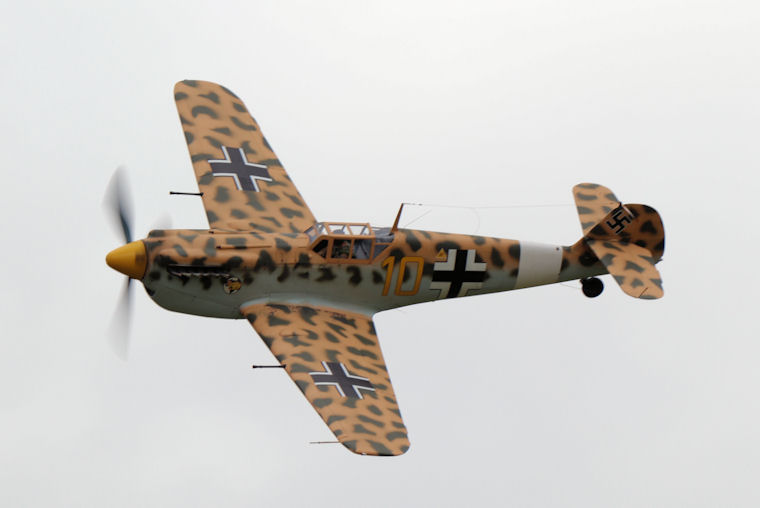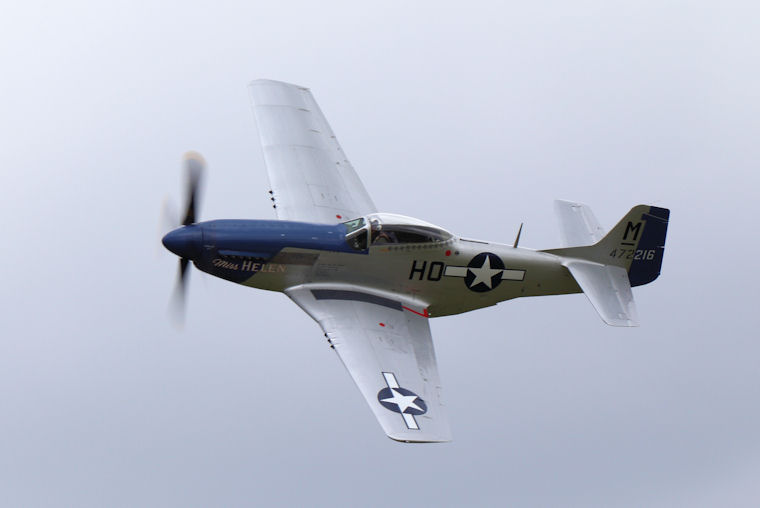 Of course, you always expect a Supermarine Spitfire and Hawker Hurricane at any UK air show and this one was no different. They have very different designs, very different construction materials, but they are both powered by a Merlin and they both bring music to my ears.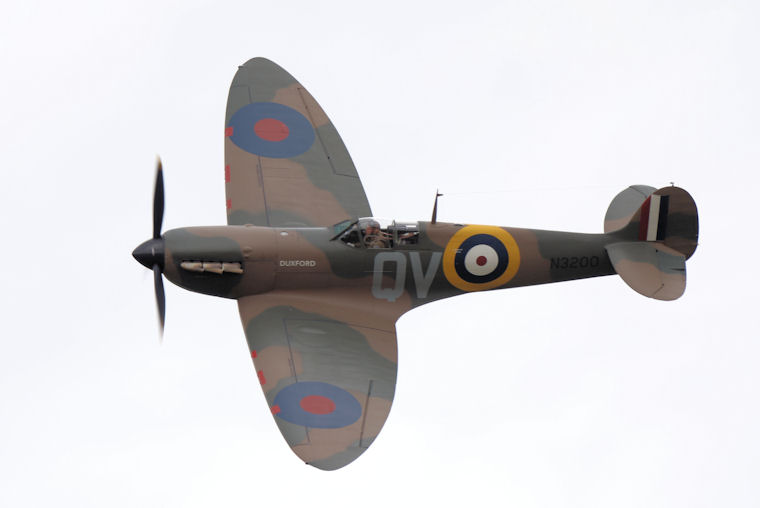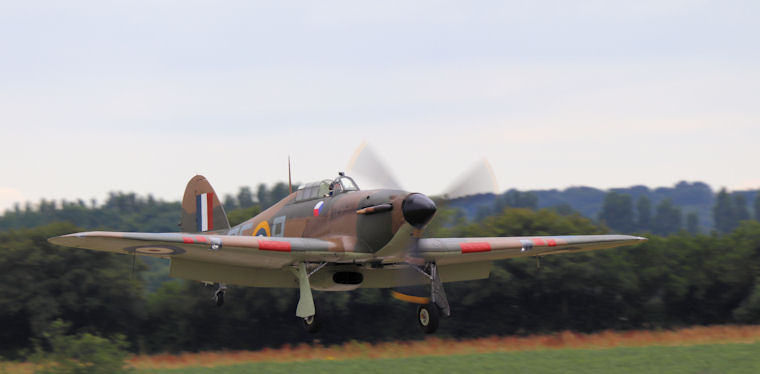 The most interesting WWII re-enactment was "The Last Dogfight". The last dog fight of the war in Europe was nothing like the legendary WWII stories we usually hear. In this case, an American pilot on a recognisance flight over Berlin in a Piper Cub spotted a German enemy Fiesler Storch flying slowly ahead of him and completely unaware of his presence. The American pilot immediately opened the Cub's door, and used the only weapon he had with him, a service revolver, to fire on the startled German. The Storch clipped the ground and crashed and after landing his Cub on nearby grass, the American pilot arrested the German adversary. What an amazing story and a privilege to see it re-enacted today.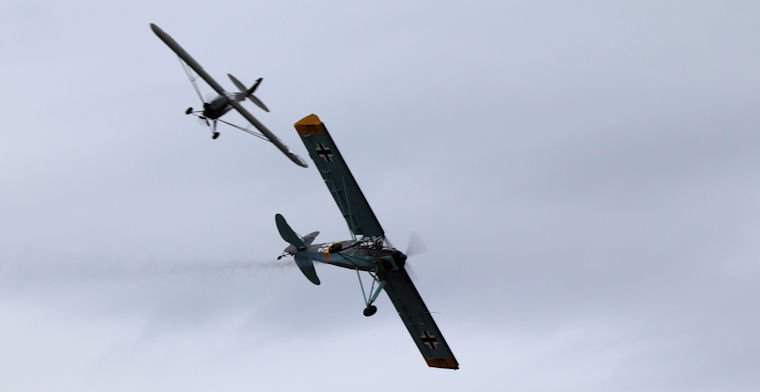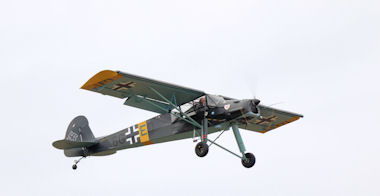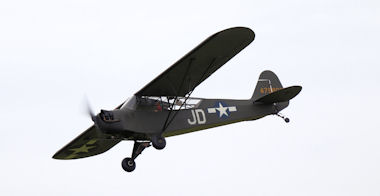 When it started up, I could tell that it was a Harvard and boy was I happy. I have not heard a Harvard in a long time and the heavy beat of its radial engine sent harmonics down my spine. The radial theme continued with a Beachcraft Staggerwing, probably the most beautiful aircraft ever built.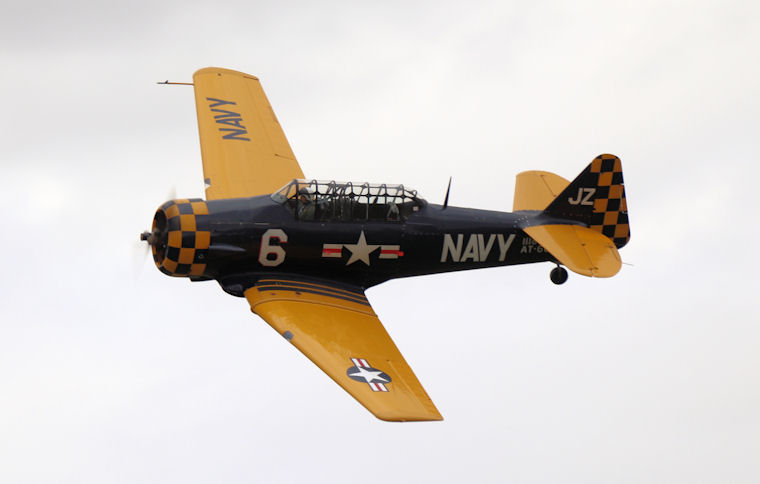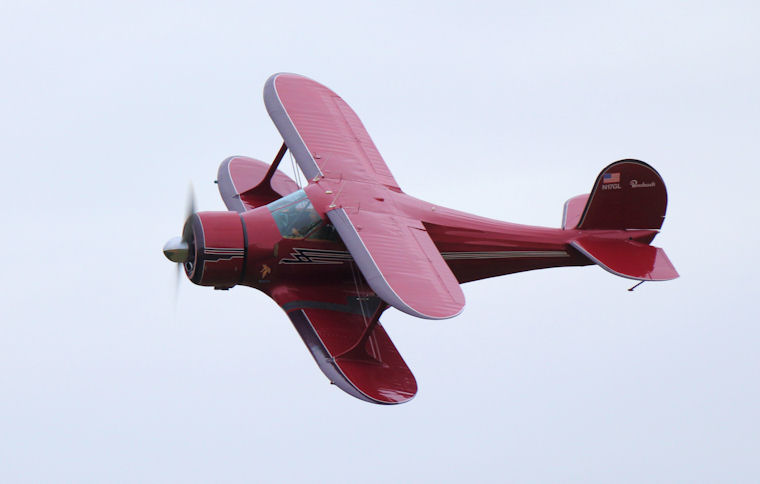 I have attended many UK air shows before and at most of them, I witnessed a remarkable duo act consisting of an Extra 300 flown by Chris Burkett and a 43% scale Extra 300 replica, remotely controlled by Mike Williams. I have never mentioned them in my reports, simply because I could never capture both in the same picture, until today. Their formation aerobatics was simply breath taking.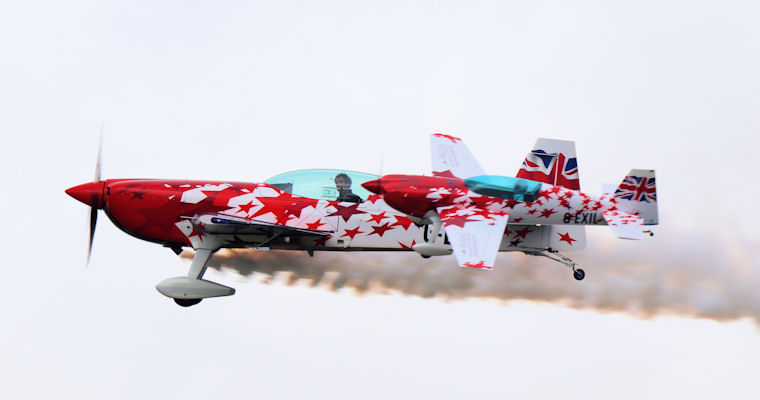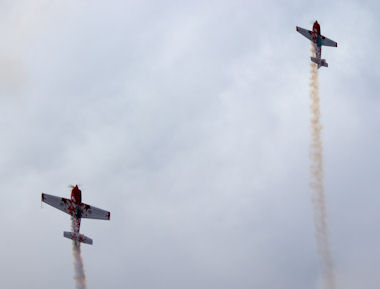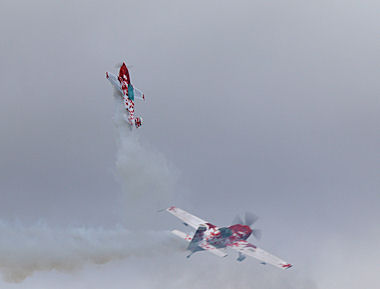 Did you follow the Red Bull Air races? Do you remember Paul Bonhomme? Well, Paul and Steve Jones are now the Red Bull Matadors and are known for flying through an airfield hangar, and in formation. All hangars at Old Buckenham were closed today, just in case but they did not need open hangars to empress. They were fantastic, with precision synchronised aerobatics, completely unpredictable, everything what we have come to expect from them.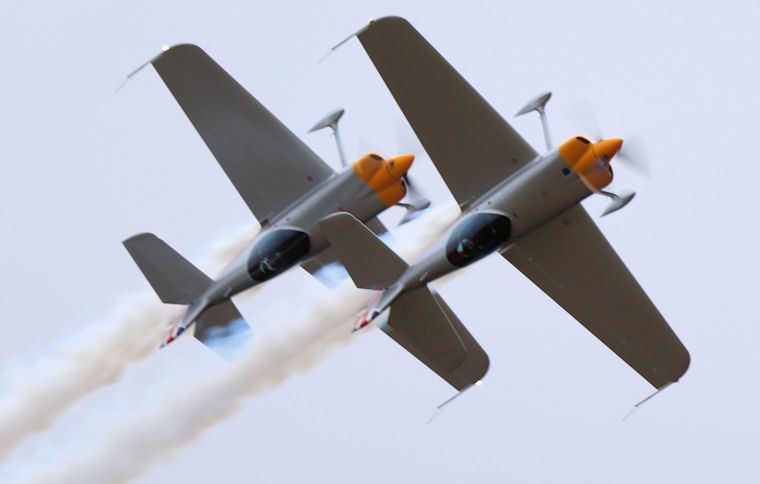 The RAF sent a Tyhoon to thrill the crowd and although I reported on it in last week's Duxfor report, I had to put it in again.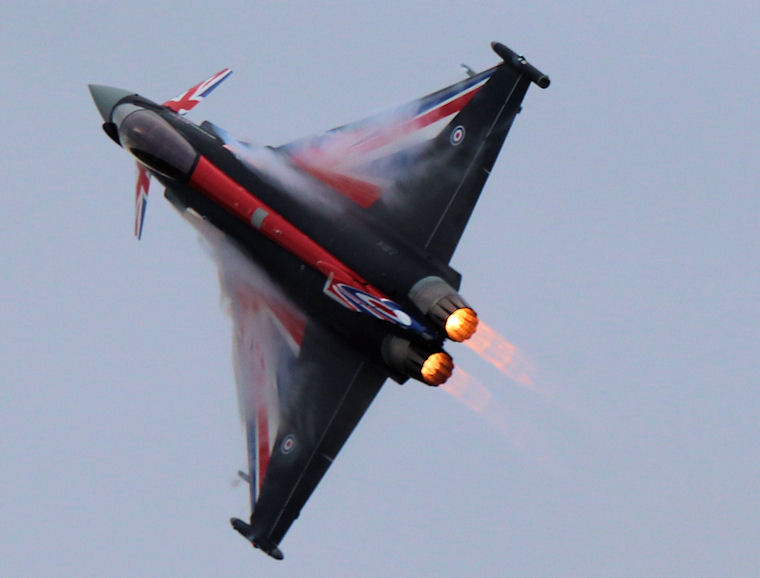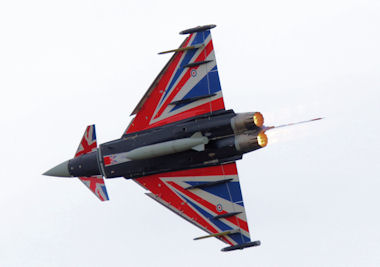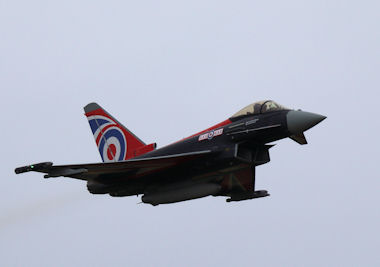 Various other aircraft also graced the skies and included a RV-4 Duo, a 4-ship Turbulent team (the crowd loved them), a Marchetti SF260, the Tiger 9 Tiger Moth team and many others.