08.08.2021



Leroy Randle "Roy" Grumman, born on 4 January 1895, was an American aeronautical engineer, test pilot and industrialist. In 1929, he co-founded Grumman Aeronautical Engineering Co., later renamed Grumman Aerospace Corporation and which is now part of Northrop Grumman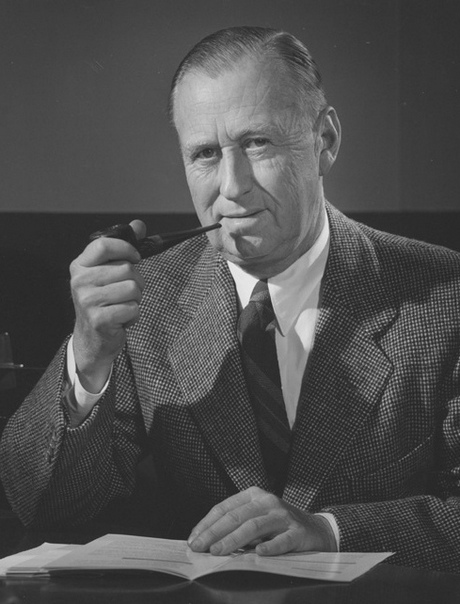 From an early age, Grumman demonstrated an interest in aviation and in his 20 June 1911 high school salutatory address at Huntington High School, Grumman predicted that 'the final perfection of the aeroplane will be one of the greatest triumphs that man has ever gained over nature."
Grumman went on to earn a Bachelor of Science degree in mechanical engineering from Cornell University in 1916. He landed his first job in the engineering department of the New York Telephone Company. After the United States entered World War I, he enlisted in the U.S. Naval Reserve in June 1917 as a machinist's mate, 2nd class and was sent to Columbia University for a course on "subchaser" engines.
Although Grumman applied for flight training, he failed a medical evaluation. However, because of a clerical error, he reported for a course in aircraft inspection for pilot trainees at Massachusetts Institute of Technology. Without revealing the error in classification, he entered primary flight training at Naval Air Station Miami and successfully completed advanced flight training in Pensacola, Florida in September 1918
After a reduction in rank to ensign in the peacetime U.S. Navy, Grumman resigned his Naval commission in October 1920, becoming a test pilot flying various types of Loening amphibians while also doing some design and development on these aircraft. He quickly moved up in the Loening organization, becoming the factory manager and then general manager with responsibility over aircraft design, a position he held until the company was sold in 1929 on the eve of the Depression to Keystone Aircraft
Grumman mortgaged his house for $16,950 and Swirbul's mother borrowed $6,000 from her employers to help set up Grumman Aeronautical Engineering Co. The co-founders were soon joined by Ed Poor, Grover Loening's business manager and E. Clinton Towl, who had recently come from Wall Street. These five men would form the company's inner circle of management for the next 50 years. Loening and his brother, Albert P. Loening, also became investors. The company was named after its largest stockholder and first president.
On 19 May 1966, Grumman retired as chairman of Grumman, but was elected honorary chairman for his lifetime, remaining as a director until 15 June 1972. He continued to visit the company's facilities until his health began to fail in the early 1980s, as diabetes robbed him of the last "vestiges of his eyesight."
Grumman passed away at the North Shore University Hospital in nearby Manhasset on 4 October 1982, aged 87.
PLEASE GO TO
www.youtube.com/channel/UCCuRVZAGodT6sztTeXBGeMw
and subscribe to our YouTube channel