Compiled by Willie Bodenstein





AIRLINE INDUSTRY STATISTICS CONFIRM 2020 WAS WORST YEAR ON RECORD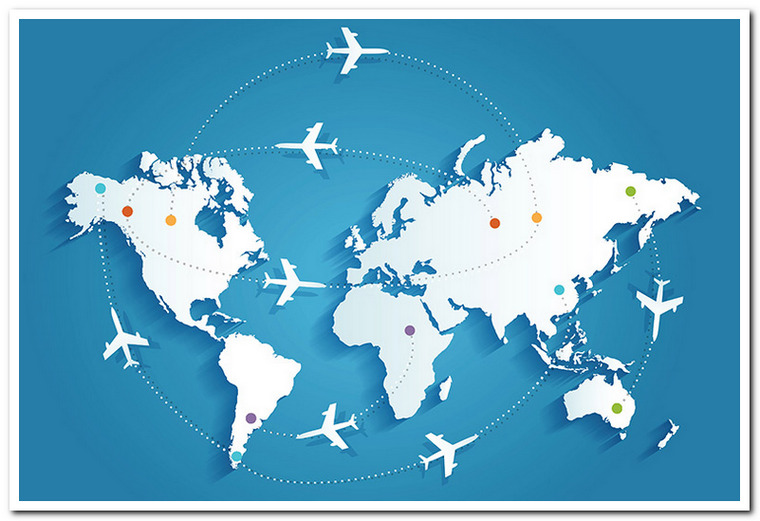 The International Air Transport Association (IATA) released the IATA World Air Transport Statistics (WATS) publication with performance figures for 2020 and which illustrate the devastating effects on global air transport during that year of the COVID-19 crisis.

1.8 billion passengers flew in 2020, a decrease of 60.2% compared to the 4.5 billion who flew in 2019. Industry-wide air travel demand (measured in revenue passenger-kilometres, or RPKs) dropped by 65.9% year-on-year. International passenger demand (RPKs) decreased by 75.6% compared to the year prior. Domestic air passenger demand (RPKs) dropped by 48.8% compared to 2019.
Air connectivity declined by more than half in 2020 with the number of routes connecting airports falling dramatically at the outset of the crisis and was down more than 60% year-on-year in April 2020. Total industry passenger revenues fell by 69% to $189 billion in 2020 while net losses were $126.4 billion in total.
The decline in air passengers transported in 2020 was the largest recorded since global RPKs started being tracked around 1950.
"2020 was a year that we'd all like to forget. But analysing the performance statistics for the year reveals an amazing story of perseverance. At the depth of the crisis in April 2020, 66% of the world's commercial air transport fleet was grounded as governments closed borders or imposed strict quarantines. A million jobs disappeared. And industry losses for the year totalled $126 billion. Many governments recognized aviation's critical contributions and provided financial lifelines and other forms of support. But it was the rapid actions by airlines and the commitment of our people that saw the airline industry through the most difficult year in its history," said Willie Walsh, IATA's Director General.
Key 2020 airline performance figures from WATS
Passenger
Systemwide, airlines carried 1.8 billion passengers on scheduled services, a decrease of 60.2% over 2019. On average, there was a $71.7 loss incurred per passenger in 2020, corresponding to net losses of $126.4 billion in total. Measured in ASKs (available seat kilometres), global airline capacity plummeted by 56.7%, with international capacity being hit the hardest with a reduction of 68.3%. Systemwide passenger load factor dropped to 65.1% in 2020, compared to 82.5% the year prior.
The Middle East region suffered the largest proportion of loss for passenger traffic* with a drop of 71.5% in RPKs versus 2019, followed by Europe (-69.7%) and the Africa region (-68.5%).
China became the largest domestic market in 2020 for the first time on record, as air travel rebounded faster in their domestic market following their efforts to control COVID-19.
The regional rankings (based on total passengers carried on scheduled services by airlines registered in that region) are:
Asia-Pacific: 780.7 million passengers, a decrease of 53.4% compared to the region's passengers in 2019
North America: 401.7 million passengers, down 60.8% over 2019
Europe: 389.9 million passengers, down 67.4% over 2019
Latin America: 123.6 million passengers, down 60.6% over 2019
Middle East: 8 million passengers, a decrease of 67.6% over 2019
Africa: 34.3 million passengers, down 65.7% over 2019
The top five airlines ranked by total scheduled passenger kilometres flown, were:
American Airlines (124 billion)
China Southern Airlines (110.7 billion)
Delta Air Lines (106.5 billion)
United Airlines (100.2 billion)
China Eastern Airlines (88.7 billion)
The top five route areas** by passenger demand (RPKs), with the largest drop being seen in routes within the Far East:
Within Europe (290.3 million, down 70.7% from 2019)
Europe - North America (122.9 million, decreased 80.4% from 2019)
Within Far East (117.3 million, a decrease of 84.1% from 2019)
Europe - Far East (115.3 million, a decrease of 79% from 2019)
Middle East - Far East (104 million, down 73.6% from 2019)
The top five domestic passenger airport-pairs were all in Asia and outperformed top international routes as domestic recovery returned faster, particularly in China:
Jeju - Seoul Gimpo (10.2 million, up 35.1% over 2019)
Hanoi - Ho Chi Minh City (5.9 million, an increase of 54.3% from 2019)
Shanghai-Hongqiao - Shenzhen (3.7 million, up 43.4% from 2019)
Beijing-Capital - Shanghai-Hongqiao (3.6 million, increased by 11.8% from 2019)
Guangzhou - Shanghai-Hongqiao (3.5 million, up 41.2% from 2019)
The top five nationalities*** traveling by air (international) were:
United States (45.7 million, or 9.7% of all passengers)
United Kingdom (40.8 million, or 8.6% of all passengers)
Germany (30.8 million, or 6.5% of all passengers)
France (23.3 million, or 4.9% of all passengers)
India (17.4 million, or 3.7% of all passengers)
Cargo
Air freight was the bright spot in air transport for 2020, as the market adapted to keep goods moving-including vaccines, personal protective equipment (PPE) and vital medical supplies-despite the massive drop in capacity from the bellies of passenger aircraft.
Industry-wide available cargo tonne-kilometres (ACTKs) fell 21.4% year-on-year in 2020 This led to a capacity crunch, with the industry-wide cargo load factor up 7.0 percentage points to 53.8%. This is the highest value in the IATA series started in 1990.
At the end of the year, industry-wide cargo tonne-kilometres (CTKs) had returned close to pre-crisis values. However, the yearly decline in cargo demand (CTKs) was still the largest since the Global Financial Crisis in 2009, at a sizeable 9.7% year-on-year in 2020.
The top five airlines ranked by scheduled cargo tonne-kilometres (CTKs) flown were:
Federal Express (19.7 billion)
United Parcel Service (14.4 billion)
Qatar Airways (13.7 billion)
Emirates (9.6 billion)
Cathay Pacific Airways (8.1 billion)
QATAR AIRWAYS AND RWANDAIR JOIN FORCES TO GIVE CUSTOMERS GREATER CHOICE AND BENEFITS OVER COMBINED NETWORKS





Qatar Airways passengers will be able to explore even more of Africa following its new partnership with Rwanda's flag carrier, RwandAir via their hubs at Doha and Kigali.

As a part of the strategic partnership, the extensive interline agreement will give customers access to the networks of both airlines, providing a seamless travel experience and enhanced customer service including the frequent flyers programmes.
Customers can pick and choose from over 160 destinations in the combined networks of both airlines, which are perfectly connected via their home hubs of Doha and Kigali.
This latest cooperation comes hot on the heels of the airlines' recent loyalty partnerships announcement, giving RwandAir Dream Miles and Qatar Airways Privilege Club loyalty members access to each other's destinations with the opportunity to 'earn and burn' points across their reciprocal route networks.
His Excellency Mr. Akbar Al-Baker, Qatar Airways Group Chief Executive said: "This partnership cements our commitment to giving travellers the widest choice of destinations, while providing a seamless, high quality travel experience, which is the goal of both Qatar Airways and RwandAir.
"Africa is a hugely important market for us and this latest partnership will help support the recovery of international air travel and offer unrivalled connectivity to and from a number of new African destinations."
Yvonne Makolo, RwandAir CEO, said: "We're really excited to be opening up more of the world to our customers through the new interline agreement with Qatar Airways.
"Delivering excellent customer experience is key for us and we know that any travellers flying with Qatar Airways or RwandAir, as part of the agreement, will continue to receive the same unrivalled level of service they're used to from both airlines."
RwandAir operates services throughout Africa and to long-haul destinations including London Heathrow, from its Kigali-based hub. It was also the first African airline to be awarded the top Diamond status rating for COVID-prevention measures - the highest attainable level from APEX Health Safety, powered by SimpliFlying.
The airline's customers will also be able to connect through Hamad International Airport (HIA) in Doha, the first airport in the Middle East and Asia to be awarded a Skytrax 5-Star COVID-19 Airport Safety Rating, to access Qatar Airways' destinations on every continent, from Paris to Washington, Delhi to Hong Kong and many more.
With more frequencies being added to key hubs, Qatar Airways offers unrivalled connectivity to passengers, making it easy for them to change their travel dates or destination if required.
Qatar Airways serves Kigali from Doha five times per week via Entebbe, utilising its sustainable and fuel-efficient Boeing 787-8 Dreamliner aircraft. The airline's customers can transit via Kigali to a diverse range of African destinations including Bujumbura, Brazzaville and Libreville.
Qatar Airways was recently named Airline of the Year 2021 by AirlineRatings, also clinching Best Middle East Airline, Best Catering and Best Business Class awards and became the first global airline in the world to achieve the prestigious 5-Star COVID-19 Airline Safety Rating by international air transport rating organisation, Skytrax.
EMIRATES CUSTOMERS CAN PACK MORE INTO THEIR AFRICA TRIP WITH UPDATED FREE BAGGAGE POLICY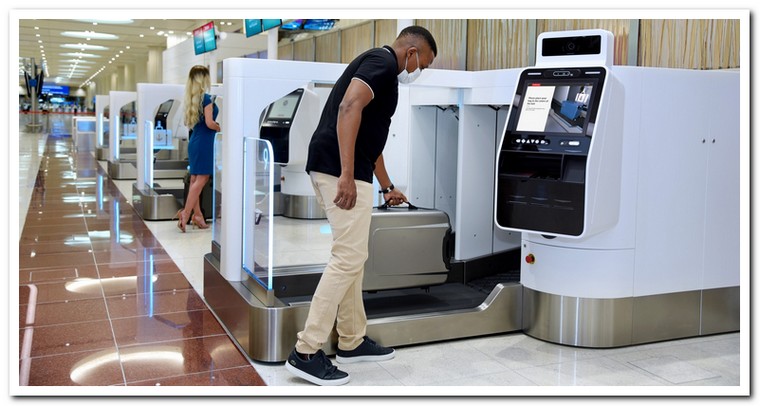 Emirates' customers flying to and from any of the airline's destinations in Africa can now pack in more into their trips. Effective 9 August 2021, customers travelling in First and Business class on any Africa route can check in up to 64kgs of free baggage (two pieces of 32kgs each), regardless of where in the Emirates global network they are headed to or travelling from.

Customers flying in Economy class on Saver, Flex and Flex Plus fares, can enjoy up to 46kgs of free check-in baggage allowance (two pieces of 23kgs each), while those on Special fares will have one free check-in bag of up to 23kgs.
Whether it is essential business items, travel souvenirs or gifts for loved ones, Emirates' new generous allowances and simplified free baggage policy for travel to and from Africa provides customers with additional peace of mind to plan and enjoy their travels.
Emirates continues to lead the industry with innovative products and services that address traveller needs. It's recent customer care initiatives include generous and flexible booking policies, an extension of its multi-risk insurance cover and helping loyal customers retain their miles and tier status.
Keeping the health and wellbeing of its passengers as a top priority, Emirates has introduced a comprehensive set of safety measures at every step of the customer journey. The airline has also recently introduced contactless technology and scaled up its digital verification capabilities to provide its customers even more opportunities to utilise the IATA Travel Pass this summer.
Emirates currently operates flights to over a dozen cities in Africa. For current destinations and the latest travel requirements, visit https://www.emirates.com/english/help/covid-19/.
As international borders reopen and travel restrictions ease, Emirates continues to expand its network safely and sustainably. The airline has resumed passenger services to over 120 destinations, recovering close to 90% of its pre-pandemic network. Customers can enjoy convenient and seamless connections to the Americas, Europe, Africa and Middle East.

QANTAS GROUP STANDS DOWN 2,500 CREW IN RESPONSE TO ONGOING DOMESTIC BORDER CLOSURES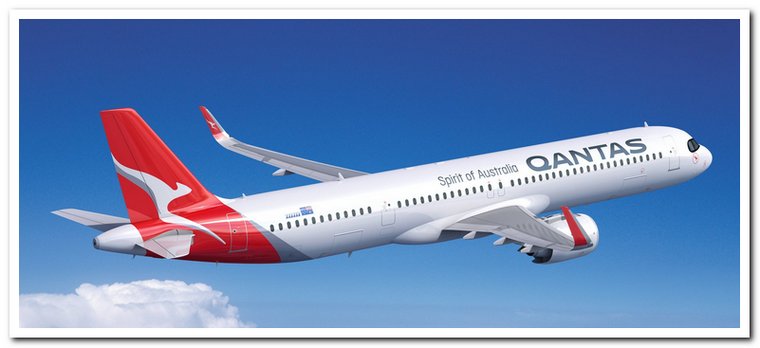 Around 2,500 frontline Qantas and Jetstar employees will be stood down for an estimated two months in response to ongoing COVID outbreaks. The stand down is a temporary measure to deal with a significant drop in flying caused by COVID restrictions in Greater Sydney in particular and the knock-on border closures in all other states and territories. No job losses are expected.

The decision will directly impact domestic pilots, cabin crew and airport workers, mostly in New South Wales but also in other states given the nature of airline networks. Employees will be given two weeks' notice before the stand down takes effect, with pay continuing until mid-August.
Income support in the form of government disaster payments will be key to helping eligible employees get through this challenging period and the Qantas Group welcomes the targeted Federal Government support offered for those stood down outside of declared hotspots and to retain domestic aviation capability.
Qantas Group CEO Alan Joyce said the difficult decision to trigger stand downs reflected the reality confronting many businesses operating in New South Wales.
"This is clearly the last thing we want to do, but we're now faced with an extended period of reduced flying and that means no work for a number of our people.
"We've absorbed a significant amount of cost since these recent lockdowns started and continued paying our people their full rosters despite thousands of cancelled flights.
"Qantas and Jetstar have gone from operating almost 100 per cent of their usual domestic flying in May to less than 40 per cent in July because of lockdowns in three states.
"This is extremely challenging for the 2,500 of our people directly impacted, but it's also very different from this time last year when we had more than 20,000 employees stood down and most of our aircraft in hibernation for months on end.
"The vaccine rollout means the end is in sight and the concept of lockdowns will be a thing of the past. Australia just needs more people rolling up their sleeves as more vaccine arrives.
"The challenge around opening international borders remains. There are still several thousand Qantas and Jetstar crew who normally fly internationally and who have been on long periods of stand down since the pandemic began. Higher vaccination rates are also key to being able to fly overseas again, and finally getting all our people back to work," he added.

SWISS reports first-half operating loss of CHF 398 million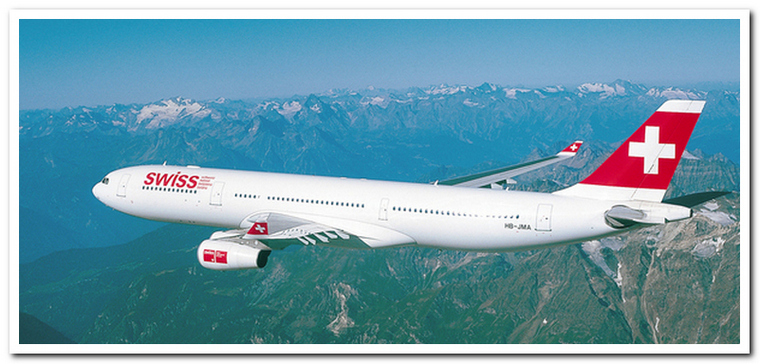 As a result of the still-dynamic pandemic development and the resulting major impediments to travel activity worldwide, SWISS incurred an operating loss of CHF 398.2 million for the first six months of 2021 (H1 2020: CHF 266.4 million).

Strict cost and cash management combined with consistent network and capacity control helped keep the loss within reasonable bounds and a positive operating cash flow was generated in the second-quarter period. Total first-half revenues amounted to CHF 659.3 million, a 43.5% decline from their prior-year level (H1 2020: CHF 1.17 billion). As in last year, the second quarter brought a slight upturn in business volumes as the summer travel season approached. But the situation remains extremely tense. With a view to restoring its investment capability and maintaining its competitive edge, SWISS has embarked on a comprehensive restructuring and transformation that extend to reductions in both its personnel numbers and its aircraft fleet.
The continuing travel restrictions in response to still-dynamic pandemic developments severely depressed business and results for Swiss International Air Lines (SWISS) in the first half of the present year, too. With booking levels still low and passenger numbers some two thirds below their prior-year equivalent, total revenues for the first-half period were 43.5% down from their 2020 level at CHF 659.3 million (H1 2020: CHF 1.17 billion). The extremely weak demand on the passenger front was partially offset by still strong demand for air cargo services. The operating result or Adjusted EBIT for the period amounted to CHF -398.2 million, a 49.5% decline (H1 2020: CHF -266.4 million). The larger loss in 2021 is attributable to the fact that the first two months of 2020 were largely free of the pandemic's effects.
"Given the still adverse business and operating conditions, we performed well under the circumstances in the first half of this year," concludes SWISS CFO Markus Binkert. "Thanks to our rigorous cost and cash management combined with consistent network and capacity control, we kept our operating loss within reasonable bounds and generated a positive operating cash flow in the second-quarter period. According to our present projections, we do not expect to have to use more than about half of our bank credit facility and we are currently well below this."
Slight upturn in the second-quarter period
As in last year, SWISS saw a slight upturn in business from April onwards as the summer travel season approached. Second-quarter revenues were also 47.6% up on their 2020 level at CHF 359.7 million (Q2 2020: CHF 243.7 million). Adjusted EBIT for the period amounted to CHF -197.2 million. This was 8.2% below its prior-year level (Q2 2020: CHF -182.3 million); but 2021 second-quarter earnings were also depressed by the operating costs incurred in ramping up flight operations and by restructuring costs.
"The slight upturn in business that we have seen in the last few weeks should not disguise the fact that, with further pandemic developments still hard to predict, the situation remains extremely tense," says SWISS CEO Dieter Vranckx. "But despite all these imponderables, we will continue to perform our mission and mandate as The Airline of Switzerland and offer our guests a range of air services that is as broad and as reliable as possible."
Passenger numbers still very low
Passenger numbers remained very low in the first-half period. In the first six months of 2021 SWISS transported around a million travellers, 67.5% fewer than in the prior-year period, whose early months were not affected by the coronavirus pandemic. SWISS performed 13,060 flights in the first half of 2021, 56% fewer than in the same period last year. First-half systemwide capacity was 38.7% down in available seat-kilometre (ASK) terms, while total traffic volume for the period, measured in revenue passenger-kilometres, saw a 71.2% decline. First-half systemwide seat load factor amounted to 33.4%, a year-on-year decline of 37.8 percentage points. Seat load factor was substantially higher on European services than on long-haul routes. Passenger numbers for the second quarter of 2021 were significantly higher than for the first-quarter period. While SWISS only carried around 63,000 passengers in February, the weakest month, some 362,000 travellers were transported in the strongest month of June.
Two thirds of the aircraft fleet are now back in service
With the increased demand for air travel in the current summer travel season, SWISS continues to ramp up its flight operations. Two thirds of the aircraft fleet are now back in use. By the end of June SWISS had restored service to over 90% of the destinations it had served in pre-coronavirus times, albeit with fewer frequencies. But total production is still well below that of pre-corona times and capacity is currently at around 50-55% of its 2019 level. SWISS now expects its production for 2021 as a whole to be about 40% of 2019's. The key to any further substantial recovery remains a reopening of the USA, which is SWISS's most important traffic region.

KLM REPORTS FINANCIAL RESULTS FOR Q2 AND FIRST HALF OF 2021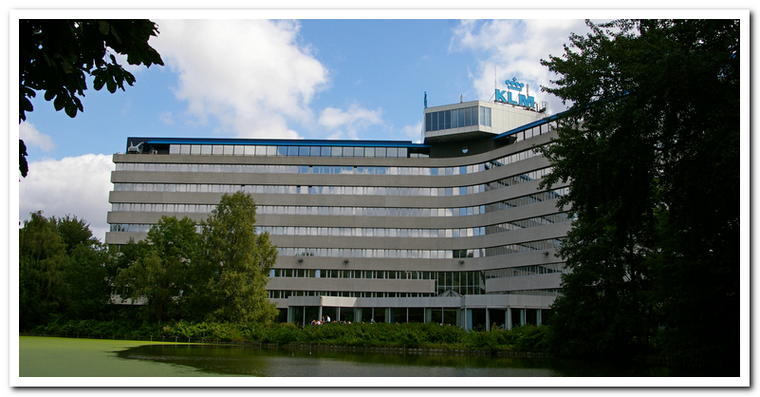 In the second quarter of 2021, KLM reported an operating loss of EUR 185 million, compared to a loss of EUR 493 million in the same period last year, when the coronavirus pandemic was at its height. Second-quarter revenues this year amounted to EUR 1,207 million, compared to EUR 701 million in 2020.

Although the results for the period indicate a clear improvement compared to 2020, they are far behind pre-pandemic figures. Nevertheless, these results constitute a significant impulse on the road to recovery.
During the first half of 2021, KLM incurred an operating loss of EUR 522 million, with revenues amounting to EUR 2,137 million. In the first half of 2020, KLM incurred a loss of EUR 768 million, with revenues amounting to 2,841 million.
Our successful focus on cost control and our network strategy, to keep serving as many destinations as possible, compensated somewhat for the negative financial results of our passenger business.
We welcomed 3.7 million passengers in the first six months of 2021. That is a lot lower than the 6.7 million passengers we carried in the first half of 2020, although it bears mentioning that business remained relatively normal for the first two months of 2020, after which operations shut down almost entirely.
The maintenance division has also experienced the impact of delayed recovery, with revenues from third-party contracts down 49% to EUR 225 million. Our cargo business was strong once more, with revenues up 57% to EUR 974 million.
Recovery was delayed and did not take place as anticipated, only materialising in the first half of 2021, with the coronavirus pandemic coming in waves, accompanied by strict travel restrictions, including compulsory tests for transfer passengers in the Netherlands. This caused uncertainty among customers with regard to booking. Moreover, the strict entry restrictions imposed by many Asian countries and the restrictions on Europeans travelling to the United States remain in force.
It is positive that the Dutch government will change its policy on travel within Europe effective 8 August. This offers our Dutch customers greater certainty and ensures that travel options are less dependent on changes in the number of infections.
The need for harmonisation of travel regulations within Europe remains essential. Our customers need clarity and predictability.
The crisis at KLM has offered fertile ground for innovation, as exemplified by our Upload@Home service, which enables customers to check their coronavirus-related documentation ahead of departure to a growing array of destinations.
"Our results for the first half of 2021 are rather chequered, but the first signs of recovery are becoming clear. Especially during the first months of the year, recovery in overall passenger traffic was hampered by delays. At the same time, our cargo results have remained strong and we have focused on cost control, benefited from state support programmes (NOW), and we saw European passenger traffic recovering at the start of summer. The coronavirus pandemic has lasted longer and been more unpredictable than anticipated. It is therefore even more important to remain agile and innovative. We are achieving this, among other things, by expanding our network with destinations where we expect to see demand recovering first."
"The agility, resilience and wide array of initiatives that KLM staff have demonstrated and undertaken in the past six months have helped to contain losses. In addition, we are pursuing investment in digitisation, customer service, sustainability and product to ensure that KLM is ever-ready on the road to recovery." KLM President & CEO Pieter Elbers.
SINGAPORE AIRLINES GROUP NARROWS FIRST QUARTER NET LOSS TO $409 MILLION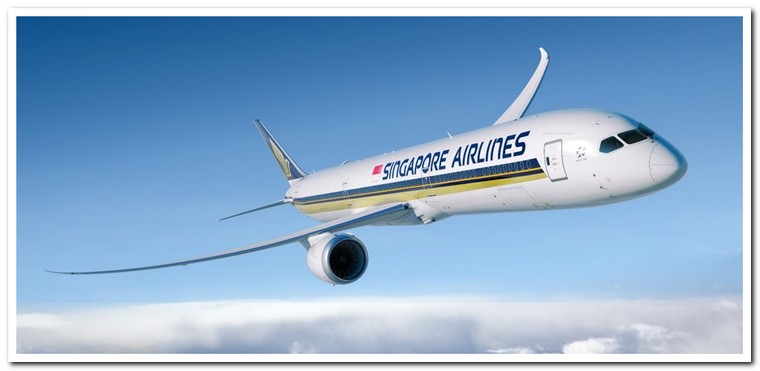 Border controls and travel restrictions remained largely in place during the first quarter of FY2021/22, despite the growing pace of Covid-19 vaccinations in Singapore and in key markets for the SIA Group around the world. The group's passenger traffic (measured in revenue passenger-kilometres) grew year-on-year on the back of a calibrated increase in passenger capacity (measured in available seat-kilometres), which rose to 28% of pre-Covid-19 levels by the end of the quarter in June 2021.

The passenger load factor (PLF) for the first quarter increased 4.6 percentage points year-on-year to 14.8%. An increase in both passenger and cargo flown revenue resulted in revenue increasing by $444 million (+52.2%) year-on-year to $1,295 million. Cargo flown revenue grew by $214 million (+32.4%), as the calibrated resumption in passenger flights contributed to an increase in cargo capacity (+46.9%) and loads carried (+68.2%).
Cargo load factor increased 11.3 percentage points to 89.1%, while yields moderated from the exceptionally high levels during the same period last year. Overall, the strong cargo revenue performance for the first quarter reflected the healthy demand fundamentals and an ongoing capacity crunch in the sector.
Group expenditure fell by $319 million (-16.9%) to $1,569 million. Net fuel cost increased by $205 million (+132.3%) to $360 million mainly due to higher fuel prices, as well as an increase in the volume uplifted in tandem with the capacity expansion. There was a fuel hedging gain of $13 million, compared to a loss of $71 million for the same period last year.
Mark-to-market gains of $72 million were also recognised on ineffective fuel hedges, reversing the $464 million losses recognised in the prior year. Non-fuel expenditure was at $1,281 million, up $12 million (+0.9%) as higher costs from the increased flying activities were partially mitigated by lower depreciation after surplus aircraft were removed from the fleet.
As a result, the SIA Group recorded a first quarter operating loss of $274 million, an improvement of $763 million (+73.6%) from the $1,037 million operating loss recorded last year.
The group reported a net loss of $409 million for the quarter, an improvement of $714 million (+63.6%) against last year. This was primarily driven by better operating performance and the absence of non-cash impairment charges relating to the liquidation of NokScoot.
AIR FRANCE AWARDED 5-STAR COVID-19 SAFETY RATING BY SKYTRAX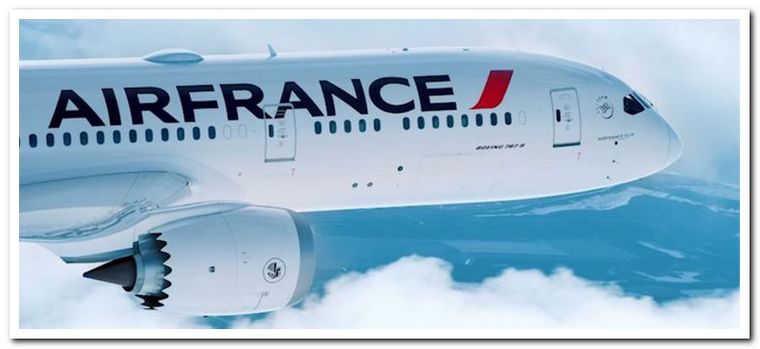 Air France recently received a 5-star Covid-19 Airline Safety Rating from Skytrax, the international air transport rating agency. Since obtaining a 4-star rating in January 2021, the company has now attained the highest rating in this global benchmark for certifying Covid-19 air travel health and safety standards.

Air France is the first major European airline to receive this award. Skytrax thus recognizes the effectiveness of the health and hygiene measures implemented by Air France to protect customers and staff since the beginning of the Covid-19 crisis, as well as the improvements undertaken during the first half of 2021.
Among these measures, the rating agency evaluated the cleaning and disinfection procedures at the airport and on-board aircraft, recycling of the cabin air, special signage and floor markings to ensure physical distancing, the compulsory wearing of masks, provision of hand sanitizer and an adapted service in the Air France lounges and on board aircraft.
Following a comprehensive audit of these measures carried out in June 2021, Skytrax was notably able to confirm the strict application of procedures for cleaning and disinfecting frequently touched surfaces at the airport and on board the company's aircraft.
"We are proud to obtain this 5-star rating which once again recognizes the immense efforts made by Air France teams on a daily basis to guarantee the implementation of our Air France Protect programme. It is also an additional incentive to pursue our efforts to ensure our customers travel with complete peace of mind" stated Fabien Pelous, SVP Air France Customer Experience.
AIR CANADA LAUNCHES TWO NEW CONNECTIONS TO FLORIDA AND MORE FREQUENT FLIGHTS TO MEXICO AND THE DOMINICAN REPUBLIC FROM QUEBEC CITY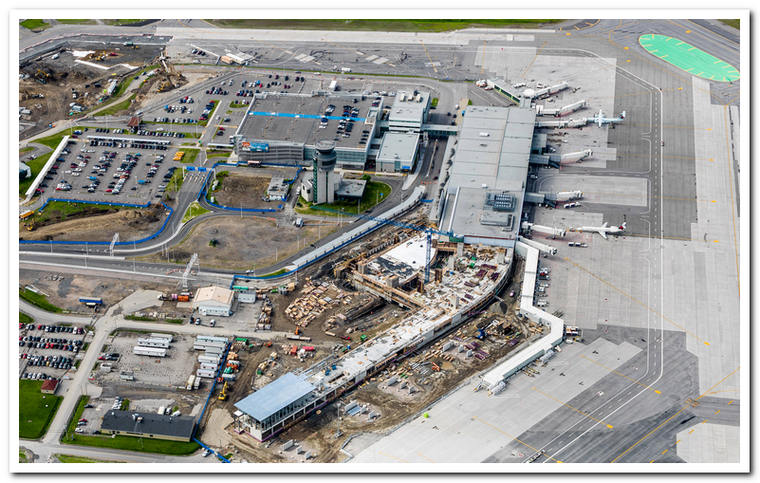 Air Canada is pleased to announce two new winter services departing from Jean Lesage International Airport (YQB): Orlando and Fort Lauderdale, two very popular sun destinations in Florida, highly favoured by Quebecers. Flights to Fort Lauderdale will start on November 19 and flights to Orlando on December 17. Starting December 4, Air Canada will also be offering more flights to Punta Cana and Cancun.

"We're excited to be launching these two new routes to Florida from Quebec City, a first for Air Canada. We know that, for many Quebecers, Florida is a popular place for winter vacations," said Mark Galardo, Senior Vice President, Network Planning and Revenue Management at Air Canada. "Punta Cana and Cancun are also among the most popular tropical destinations, and we are happy to be able to bring back these connections. These routes will not only provide more diverse flight options for Quebec City residents but will also strengthen our foothold in a growing market and better serve the Jean Lesage International Airport, our long-time partner. Now that restrictions are easing, it's time to start travelling again and book your escape to the sun. We can't wait to see you back on board."
"We're delighted that Air Canada is resuming its international flights from Quebec City to destinations as popular as Cancun, Punta Cana, Orlando and Fort Lauderdale," said Stéphane Poirier, President and CEO of Jean Lesage International Airport (YQB). "Not only has Air Canada decided to bring back some pre-pandemic connections, but it has also chosen to invest in our market by increasing the frequency and adding two new destinations to the schedule for winter 2021. Now that we can finally travel again, it's essential that the people in the Greater Quebec City area are able to depart from YQB. This announcement is the result of a fruitful and beneficial collaboration between Air Canada and YQB."
Air Canada flights out of Quebec City will be operated by Rouge on Airbus A319 planes that can accommodate 136 passengers. Seats can be booked on aircanada.com or the Air Canada app, as well as through Air Canada service centres and travel agencies.
EMIRATES ANNOUNCES INTERLINE PARTNERSHIP WITH MEXICO´S AEROMAR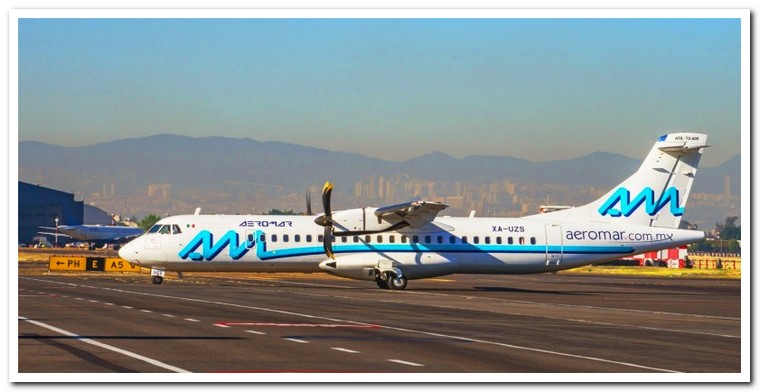 Emirates and Aeromar have announced that they have entered into an interline partnership which will provide seamless connectivity for customers between destinations in Mexico and United States via Mexico City to Emirates' global network.

Through this interline partnership, customers will now be able to book tickets to fly to and from 12 destinations in Mexico and the United States covered by the interline agreement via Mexico City, connecting to Emirates' flights EK 256/255 between Mexico City, Barcelona and Dubai. Customers can then journey to Emirates' network of more than 120 cities across the world.
The interline agreement allows customers the convenience of booking their entire journey on a single ticket with uniform baggage policy and fare conditions. Tickets can be booked online on emirates.com or through travel agents.
The destinations in Mexico covered by the interline partnership between Emirates and Aeromar include Acapulco (ACA), Veracruz (VER), Puerto Escondido (PXM), Ixtapa/Zihuatanejo (ZIH), Ixtepec (IZT), Colima (CLQ), Ciudad Victoria (CVM), Lazaro Cardenas (LZC), Piedras Negras (PDS) and Tepic (TPQ). The agreement also covers Aeromar´s destinations in the United States, Laredo (LRD) and McAllen (MFE), Texas.
In addition to the connectivity enabled by the partnership with Aeromar, Emirates already offers customers the choice of flying to and from over 10 destinations in Mexico through existing partnerships with other airlines.
On 2 July 2021, Mexico City once again joined Emirates' list of more than 120 global passenger destinations with four weekly flights to Dubai via Barcelona. Emirates has continued to expand its network safely and sustainably with the reopening of international borders and the easing of travel restrictions. Adding to a comprehensive set of safety measures, the airline also took the industry lead in introducing a multi-risk insurance cover, generous and flexible booking policies and helping loyal customers retain miles and tier status.
Founded in 1987, AEROMAR is Mexico's most experienced regional airline. Based in Mexico City, it serves a network of 19 domestic routes and 4 international routes to Texas, USA (Laredo and McAllen) with a fleet of 10 ATR 42 and 72 aircraft, of which nine are new generation series - 600.
AEROMAR embraces a commitment to offer passengers the benefits of a full-service airline with the highest service and safety standards. Its IOSA (IATA Operational Safety Audit) certification recognizes the airline's compliance with the most rigorous industry standards for aviation safety.
AIR FRANCE STRENGTHENS SERVICES IN EUROPE AND THE CARIBBEAN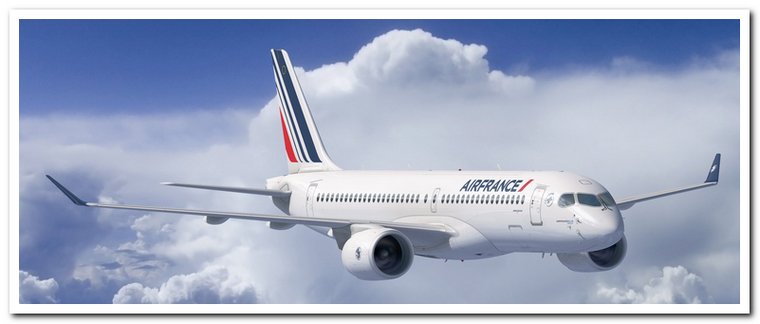 Air France is continuing to adapt its network and strengthen services to "leisure" destinations. After announcing the launch of flights to Zanzibar (Tanzania), Colombo (Sri Lanka) and Muscat (Oman), the airline will be operating 6 new routes for the 2021 winter season (October 2021 - March 2022), on departure from Paris-Charles de Gaulle, Paris-Orly and Pointe-à-Pitre (Guadeloupe).

The summer routes between Paris-Charles de Gaulle and Seville (Spain), Las Palmas (Canary Islands, Spain), Palma de Mallorca (Balearic Islands, Spain), Tangiers (Morocco), Faro (Portugal), Djerba (Tunisia) and Krakow (Poland) will also be continued for the 2021 winter season.
For more details or to make a booking go to airfrance.fr. Before travelling, Air France advises its customers to check the travel restrictions and the documents required on arrival at their destination. To find out more, go to airfrance.traveldoc.aero.
With Air France Protect, book your trip with complete peace of mind. As part of its commercial policy, Air France is currently offering fully modifiable tickets for travel until 31 December 2021. Customers can change their reservation free of charge, or request a refundable credit voucher if they no longer wish to travel. If the flight is cancelled by the airline, customers have the choice of postponing their trip, requesting a full ticket refund or requesting a credit voucher, which is also refundable if not used.
RITISH AIRWAYS' FLAGSHIP US LOUNGE REOPENS ITS DOORS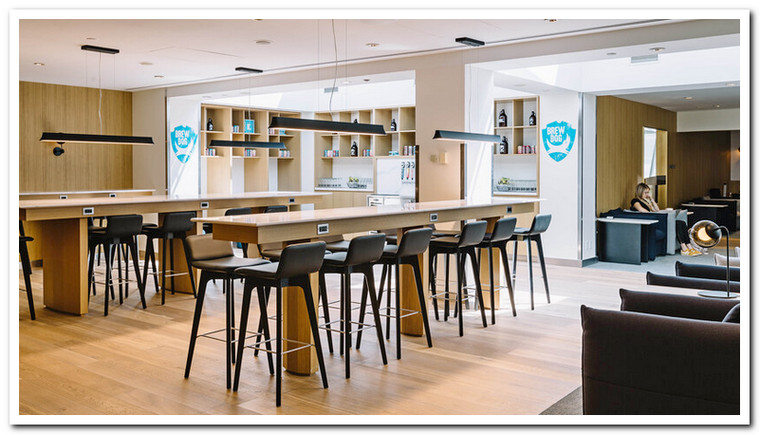 British Airways' flagship US lounge at JFK's Terminal 7 has reopened its doors, following a 16-month closure due to the Covid-19 pandemic.


The news comes in time for the UK Government's announcement that double vaccinated travellers from the US will be exempt from quarantine on arrival into the UK from 2nd August.
The opening of the Galleries Club lounge also marks the next step in the airline's phased lounge reopening plan and will be available for customers travelling in First, Club World and eligible card holders, ahead of their flight to London Heathrow.
Those flying from JFK in First and Club World can enjoy an enhanced check-in experience at the exclusive Premium Zone. The First Wing and First check in are also open to ensure a smooth start to the journey.
British Airways' customers will now also be able to use the airline's innovative new digital app 'Your Menu' to order food directly from their mobile device to their seat after scanning a QR code. The app will be available throughout the lounge, meaning that customers can select from a wide range of complimentary food and beverages, to any seat.
At Heathrow on their return to the US, customers will have access to the Club and First lounges from Terminal 5, which also boasts a new sleep zone 'Forty Winks', allowing travellers to rest ahead of their flight.
Tom Stevens, British Airways' Director of Brand and Customer Experience, said: "After the news about the change in entry requirements for US customers in to the UK, we expect to host more customers who need to travel and so we have decided that it is the right time to open our flagship lounge in New York.
"We are looking forward to welcoming some of our American customers back to London from next week and bringing Britons who reside in the US home for much-needed family time."
Elsewhere the airline recently reopened three domestic lounges in Edinburgh, Glasgow and Aberdeen.

PLEASE GO TO
www.youtube.com/channel/UCCuRVZAGodT6sztTeXBGeMw
and subscribe to our YouTube channel