Compiled by Willie Bodenstein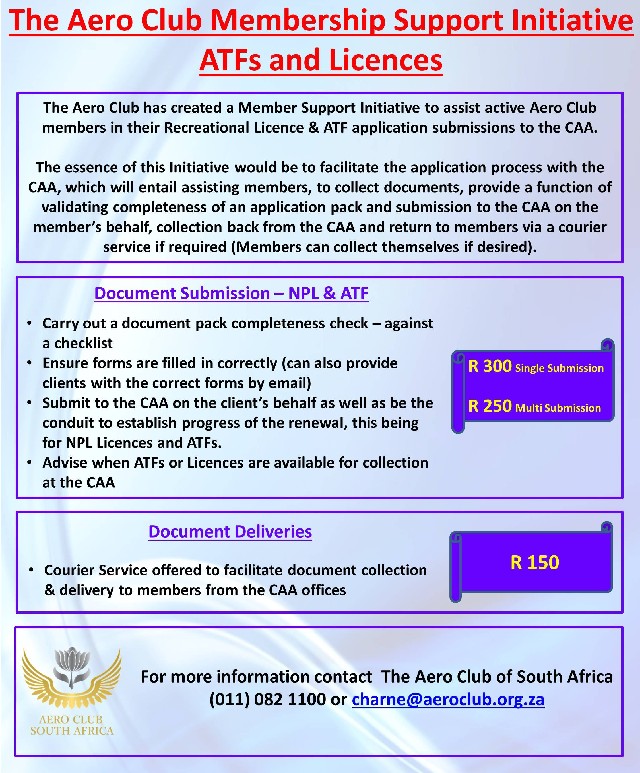 COVID 19 REGULATIONS, INITIATIVES AND AEROCLUB NEWS


OUR CENTENARY YEARBOOK IS NOW AVAILABLE TO PURCHASE FROM OUR NEW WEBSHOP

WWW.AEROCLUB.ORG.ZA/SHOP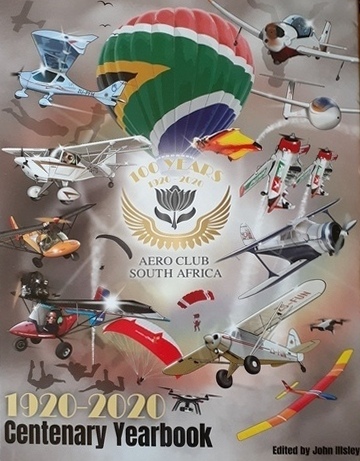 The following events will take place under the rules controlling the number of people congregating together and are therefore not open to the general public.

21 AUGUST
Chapter 322 Breakfast Fly-Inn. For more details contact Niel 084 674 5674

18 - 21 AUGUST
Sport Aerobatics Club National Aerobatics Championships Phalaborwa Airfield. Contact Annie Boon E-mail: chunge@mweb.co.za or Natalie Stark natalie@stark.co.za

28 AUGUST
Krugersdorp Fun Rally

27 - 29 AUGUST
SAMJA Top Gun RC Jet Championships. For more information contact Dean Grobbelaar at dean@aerialconcepts.co.za

28 AUGUST
SAPFA Secunda Speed Rally at Secunda Airfield. Contact Jonty Esser E-mail: jonty@promptroofing.co.za Cell: 082 855 9435




1 SEPTEMBER
EAA Chapter 322 virtual monthly meeting via Zoom Contact Neil Bowden E-mail: neil1@telkomsa.net Cell: 084 674 5674

11 SEPTEMBER
RV Day Fly-In to Kitty Hawk. For more information, contact Dawie Pretorius Cell: 082 804 6979

17 & 18 SEPTEMBER
EAA Silver Creek Fly-In and movie evening. Camping on the airfield. Contact Jeremy Woods Cell: 082 883 0436 or Neil Bowden Cell: 084 674 5674

23 to 26 SEPTEMBER
MISASA Africa Cup at Hotel Numbi in Hazyview. Contact Rob Mc Fie for more information. Cell: 082 498 8590

24 SEPTEMBER
Peter Lawson Cup at Skydive Wonderboom.

24 & 25 SEPTEMBER
De Havilland 90th anniversary, a gathering of Tiger Moths at Queenstown Airfield. Contact Giel 082 555 4418 or Mark 082 921 2872

24 & 26 SEPTEMBER
EAA Sun 'n Fun at Brits airfield. Contact Neil Bowden E-mail: neil1@telkomsa.net Cell: 084 674 5674

24 SEPTEMBER
Heritage Day. Great Train Race, vintage cars and aircraft at Heidelberg airfield. Contact Van Zyl Schultz Cell: 082 560 2275 or E-mail: vzs@mweb.co.za







UPDATE - THE ETH E-SLING FOCUS PROJECT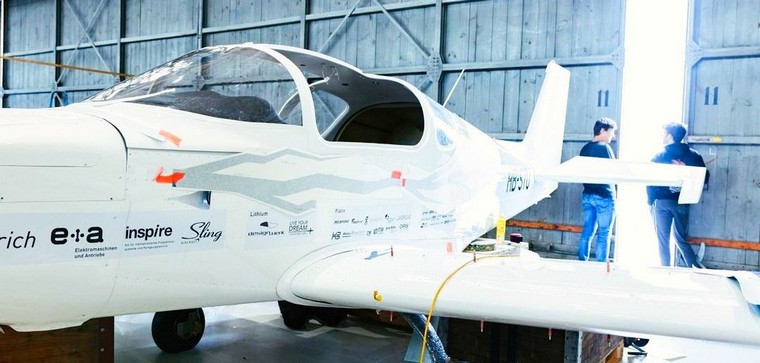 It seems June was a busy month for the ETH e-Sling Focus Project Team! With the first half of the e-Sling Focus Project complete, the e-Sling rollout took place where they proudly presented their electric Sling TSi aircraft and provided insights into their work this far. A virtual space was also included where attendees were able to ask them those burning questions.

In addition to this, the electric Sling TSi aircraft, developed by 12 mechanical and electrical engineering students at the Swiss Federal Institute of Technology Zurich (ETH), was given the official title of "Jarryd", in honour of Jarryd Wilson, our Sling Aircraft Aeronautical Engineer who assisted the ETH team immensely throughout their build.

In order for Jarryd to be able to take off and to further push sustainable electric aviation, the ETH team will continue to work on their aircraft. A new team of focus students will take over the e-Sling Focus Project this coming autumn, so stay tuned!



EAA AIRVENTURE OSHKOSH 2021: FACTS AND FIGURES FOR AN OUTSTANDING YEAR

Comment from EAA CEO and Chairman Jack Pelton: "This was perhaps the most challenging set of circumstances we've ever faced as an organization to make the event happen. I could not be more proud of our volunteers, staff and participants on the way they came together to exceed our expectations and make AirVenture 2021 a truly memorable experience."

Attendance: Approximately 608,000 - Only the third time attendance has surpassed 600,000 and within 5 percent of 2019's record total. Comment from Pelton:
"We went into this year not knowing what AirVenture would look like and how big of an event was possible. The aviation community spoke loudly, though - it was ready to come to Oshkosh and we were happy that we could welcome them. Our theme was 'The Wait is Over,' and indeed it was. And the wait was worth it. There was joy and excitement throughout the grounds and it set the stage for the return of AirVenture, making us very excited for the future."
Total aircraft: More than 10,000 aircraft arrived at Wittman Regional Airport in Oshkosh and other airports in east-central Wisconsin. At Wittman alone, there were 16,378 aircraft operations in the 10-day period from July 22-31, which is an average of approximately 116 take-offs/landings per hour when the airport is open.
Total showplanes: 3,176 included: A record 1,420 vintage aircraft registered, plus 1,089 homebuilt aircraft, 354 warbirds, 148 aerobatic aircraft, 112 seaplanes, 33 ultralights and 27 rotorcraft.
Camping: More than 12,000 sites in aircraft and drive-in camping accounted for an estimated 40,000 visitors.
Volunteers: More than 5,000 contributing in excess of 250,000 hours.
Commercial exhibitors: 747.
Forums, Workshops and Presentations: A total of 1,055 sessions hosted throughout the week.
Social Media, Internet and Mobile: More than 18.95 million people were reached by EAA's social media channels during AirVenture, with engagement of 1.08 million; EAA video clips during the event were viewed 3.48 million times.
International guests: Despite travel restrictions that greatly limited the number of attendees from other nations, EAA still welcomed visitors from 66 countries during the week.
The Gathering shines: The EAA Aviation Foundation's annual event to support its aviation education programs attracted more than 500 people and raised more than $1.7 million dollars that will be focused on EAA's mission of growing participation in aviation.
Media: 567 media representatives on-site, from four continents.
Economic impact*: $170 million for the five counties in the Oshkosh region (Winnebago, Outagamie, Fond du Lac, Calumet and Brown). * - based on 2017 University of Wisconsin Oshkosh economic impact study
What's ahead for EAA AirVenture Oshkosh 2022? (July 25-31, 2022) Comment from Pelton:
"Planning is well underway for next year's event, including discussions during AirVenture 2021 about possible features and attractions for 2022. We also look forward to welcoming more international visitors next year to return AirVenture to a truly global reunion. In the next few months, we will be finalizing highlights in all areas to make the 69th EAA fly-in convention the World's Greatest Aviation Celebration."

COMPETITORS ANNOUNCED FOR STIHL NATIONAL CHAMPIONSHIP AIR RACES

The field is set for this year's STIHL National Championship Air Races with 145 planes and 155 pilots racing for glory Sept. 15-19 just north of downtown Reno, Nev.

Hours of preparation, certification and practice brings one of the largest fields of racers to the outdoor event. This year is the first year the field includes the event's newest racing class, STOL (Short Take-Off and Landing) Drag, with an impressive 25 competitors looking to take home the first championship in the sport that has become a social media phenomenon.
While the core of the event boasts the world's fastest motorsport with seven race classes going head-to-head at speeds often exceeding 500 mph, the Reno Air Races also features an impressive air show as well as on-ground displays, competitions and vendors.
Fans will see demonstrations by the U.S. Air Force Thunderbirds, U.S. Marine Corps MV-22 Osprey, F-35A Lightning II, Tucker's Air Patrol and Jim Peitz Aerosports. On the ground, fans will get to experience the National Aviation Heritage Invitation, the GRADD-NVBAA STEM Education Discovery Zone and the racing pits, an aviation fan favourite.
Qualifying begins Monday, Sept. 13 and racing begins Wednesday, Sept. 15.
The National Championship Air Races are held every September just north of Reno by the Reno Air Racing Association, a 501(c)(3). The event has become an institution for Northern Nevada and aviation enthusiasts from around the world with seven racing classes, a large display of static aircraft and several military and civilian flight demonstrations. Independent economic impact studies show that the event generates as much as $100 million annually for the local economy. For more information on the National Championship Air Races, visit AirRace.org.

HONDAJET ELITE S DEBUTS AT THE 2021 EAA AIRVENTURE IN OSHKOSH

Honda Aircraft Company showcased the upgraded HondaJet Elite S with a special paint scheme at the 2021 Experimental Aircraft Association's (EAA) AirVenture in Oshkosh, WI from July 26th - August 1st, 2021.

The HondaJet Elite S, the latest edition of the HondaJet, was unveiled at the company's virtual event "Innovation Continues: Elite S" in May 2021. The HondaJet Elite S features several upgrades that expand operational capability and improve flight operation. Its increased maximum take-off weight of 200 lbs. allows customers to fly up to 120 nm (138 mi) further* at a higher payload, or take an additional passenger* during their typical mission. Other upgrades include several new avionics features and the newly introduced Advanced Steering Augmentation System (ASAS) further reduces pilot workload and maximizes safety.
"Last year was challenging for many of us, as most industry events and air shows were cancelled, so we're excited for Honda Aircraft's return to in-person events with the latest HondaJet Elite S," said Honda Aircraft Company President and CEO Michimasa Fujino. "I'm looking forward to EAA Oshkosh attendees seeing the Elite S for the first time since our virtual launch announcement."
Honda Aircraft also announced that it will fly its aircraft to the show using Sustainable Aviation Fuel (SAF), further demonstrating business aviation's commitment to carbon neutrality. The HondaJet Elite S will fly on SAF provided by Koury Aviation, one of the first SAF providers to general aviation on the U.S. East Coast, located right next to Honda Aircraft headquarters at Piedmont Triad International Airport in Greensboro.
The HondaJet Elite S is the fastest, farthest and highest-flying plane in its class. The HondaJet Elite S incorporates Honda Aircraft's many technological innovations, including the unique Over-The-Wing Engine Mount (OTWEM) configuration, Natural Laminar Flow (NLF) nose and wing and composite fuselage. The aircraft is also powered by the GE Honda Aero Engines HF120. All of these advancements contribute to the aircraft's superior performance, unparalleled efficiency and maximized fuselage space, making the aircraft's cabin the largest in its class. The HondaJet Elite S cabin features a full service galley, a private lavatory with optional belted seat and an industry first Bongiovi sound system. The aircraft sets the standard in safety and human-machine interface technology with an ergonomically designed cockpit and highly customized Garmin® G3000 avionics suite.

EMBRAER'S EVE AND KENYA AIRWAYS PARTNER ON THE FUTURE OF URBAN AIR MOBILITY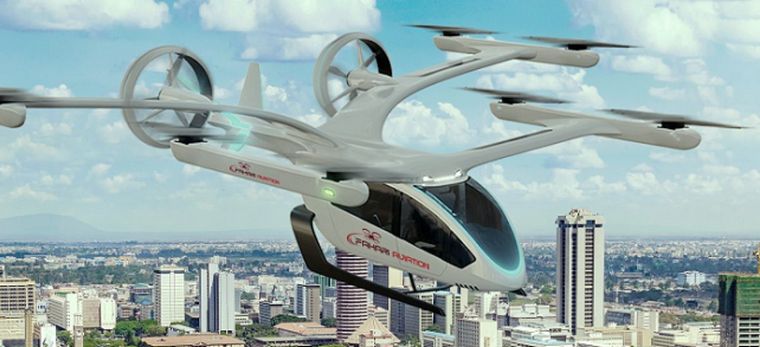 Eve Urban Air Mobility Solutions ("Eve") signed a Memorandum of Understanding (MoU) with Kenya Airways PLC, the flag carrier of Kenya, through its fully owned subsidiary Fahari Aviation. This collaboration aims to develop operational models for the wide-accessibility of Urban Air Mobility (UAM) to support Fahari Aviation's key markets. In addition, this partnership will establish the co-creation of a foundation of concepts and procedures to safely scale electrical vertical take-off and landing (eVTOL) aircraft, also known in the market as EVA (Electrical Vertical Aircraft).

Eve will support Fahari Aviation, the Unmanned aircraft systems (UAS) division of Kenya Airways that promotes safe and secure UAS usage in the region, in establishing its UAM network and collaborate on the required Urban Air Traffic Management (UATM) procedures and UAM operating environment. This partnership will also allow Fahari Aviation to support Eve's aircraft and product development process which will help guide the integration of UAM with Kenya Airways' overall operations. Eve's fully electric aircraft is designed to be accessible to all while being a community-friendly aircraft with a low noise signature and no emissions. It aims to drastically cut road travel time. It is ideally suited as a UAM aircraft bringing all traditional aviation travellers closer to their final destination efficiently and comfortably.
"We are thrilled to partner with Kenya Airways to provide new forms of air mobility throughout the region for both people and goods. The creation of disruptive and widely accessible Urban Air Mobility solutions will help democratize mobility by making it more accessible, affordable and giving communities more options. This partnership will foster long-term mobility strategies throughout the country and region. With our aircraft and aerospace services backing and Kenya Airways' innovative approach to air mobility, we are enthusiastic about opening this region to more sustainable and community-friendly air access for all," said Andre Stein, President & CEO of Eve.
"Partnerships are vital in mapping out the future of our airline, something which the global crisis has reinforced. Innovation is a critical element of our long-term sustainability. Fahari Aviation is at the forefront of exploring advanced technologies, with a key focus in aviation, starting with drone technology. With this partnership, we look to develop innovative air mobility solutions for our clients in Kenya and throughout the region," stated Allan Kilavuka, Group Managing Director and CEO of Kenya Airways.
The partnership will deliver a robust strategy to provide Fahari Aviation's passengers with a sustainable, accessible and affordable transportation option. It is estimated that using UAM from the airport to downtown, EVA can reduce conventional road trips by up to 90% turning an hour and a half ride into a 6-minute flight.

CANADIAN LORTIE AVIATION BIDS TO BUY LEBANESE HAWKER HUNTER JETS



Canadian Lortie Aviation is entering negotiations to buy five of Lebanon's Hawker Hunter fighter jets after the Ministry of National Defence held three auctions for the aircraft, Defence News has learned.

Lortie Aviation was the only bidder for the Hawker Hunters in the third auction that was held on 12 Aug. The first auction held by the ministry took place May 11, but the number of interested parties failed to meet government requirements, leading to a second auction on July 12 that had the same result.
The five jets will be used as enemy fighters in training with the U.S. Air Force.



U.S. NAVY'S FIRST TH-73A 'THRASHER' ARRIVES AT NAS WHITING FIELD



The first operational TH-73A "Thrasher" training helicopter landed at Naval Air Station (NAS) Whiting Field in Milton, Florida. The helicopter will be assigned to Training Air Wing (TW) 5 and will replace Chief of Naval Air Training's (CNATRA) TH-57B/C Sea Ranger as the undergraduate training helicopter for the U.S. Navy, Marine Corps, and Coast Guard.

The helicopter made the two-day transit to the base from the Leonardo Helicopters facility in Philadelphia, where the aircraft was manufactured. CNATRA leadership welcomed the aircraft alongside representatives from Leonardo Helicopters, Vertex Aerospace, who will provide maintenance support for the TH-73A, in addition to local community leaders.
Leonardo Helicopters is contracted to deliver 31 additional Thrashers this calendar year for a total of 130 through 2024 before the Sea Ranger's scheduled sundown in 2025 and will provide the Navy the capacity to train several hundred aviation students per year.
The TH-73A incorporates a modern avionics suite with a fully integrated flight management system, automatic flight control system as well as independent, digital cockpit displays to both pilot stations. It boasts increased performance in power, speed, payload and endurance over the Sea Ranger, making it comparable to fleet aircraft. These upgrades will help bridge capability and capacity gaps to better prepare newly winged naval aviators as they transition to fleet replacement squadrons for postgraduate training.
In addition to new helicopters, the full Advanced Helicopter Training System (AHTS) includes aircrew training services that provide availability on new simulators, a modernized curriculum, a new contractor logistics support contract for Thrasher maintenance and flight line support.

ADVANCED TACTICS AND ROTOR X UNVEIL FAMILY OF HSVTOL AIRCRAFT


The team of Advanced Tactics Inc (AT) of Torrance, California and Rotor X Aircraft Manufacturing Co. (Rotor X) of Chandler, Arizona unveiled their design concept for a new family of aircraft for military and commercial applications called the Barracuda. The AT/Rotor X Barracuda HSVTOL aircraft combines the hover capability of a helicopter with jet-like forward flight speed, extended long-range and versatility of a light strike/fighter aircraft.

The Barracuda HSVTOL cruises three times faster than the current USAF rescue helicopter HH-60 Pavehawk and has four times the range - with jet-like speeds. The commercial applications range from small package delivery to cross-country hub-and-spoke distribution, to air taxi and commuter passenger service, to heavy industry and mining logistics.
AT is the technology developer providing over 14 years of innovation of next-generation vertical lift aircraft and over 10 years of Barracuda technology testing. Rotor X, a company with over 50 years of helicopter manufacturing experience, will be the primary manufacturer for all the components of the Barracuda. The AT/Rotor X team will jointly assemble and test the Barracuda prototypes.
The Barracuda HSVTOL technology is a dramatic improvement in rotorcraft capabilities. The Barracuda HSVTOL technology eliminates the risk in rapid development of this HSVTOL aircraft because of its simple rugged design, its use of commercially available components, and use digital engineering and manufacturing systems. The AT/Rotor X team will be joined by the Georgia Institute of Technology (GaTech), School of Aerospace Engineering, Vertical Lift Research Center of Excellence (VLRCOE) for aerodynamics and structural analysis.
The Barracuda HSVTOL design described below is being considered by the U.S. Air Force, and has the following features: Very-low downwash in hover (less than V-22 and other 2-engine tilt-rotor aircraft); No cross-shafting and heavy, complex gearboxes (unlike other 2-engine tilt-rotor aircraft); Capable of emergency landing vertically with half power and cruising with a single engine; Jet-like cruise speed of over 400 kts; Greater than 12,500 lb. useful load, or 14 seats (passengers and crew); Fully loaded VTOL range of more than 2,400 nm and STOL range of more than 3,200 nm; Runway independence for land and Naval operations and self-deployable and mid-air refuelling capable.
The Barracuda HSVTOL family of aircraft can support a wide spectrum of missions including unmanned ISR, land and ocean personnel recovery, SOF infiltration/exfiltration support, tactical mobility, logistics, armed close air support and strike. The AT/Rotor X team is ready to evolve the Barracuda HSVTOL technology to serve the immediate and future needs of the nation's warfighters.
The AT/Rotor X team also has designs for the Barracuda HSVTOL family of aircraft suited to jobs such as long-range runway-independent commuter and air-taxi service, industrial and mining logistics, humanitarian assistance and disaster relief, maritime patrol and rescue.

NORWAY'S FIRST P-8A POSEIDON PERFORMS MAIDEN FLIGHT

The first of five Boeing [NYSE: BA] P-8A Poseidon aircraft for Norway performed its maiden flight yesterday, Aug. 9. The aircraft took off at 10:03 a.m. Pacific time and flew for 2 hours, 24 minutes, reaching a maximum altitude of 41,000 feet during the flight from Renton Municipal Airport to Boeing Field in Seattle.

The first flight marks the next phase of the production cycle of this aircraft as it is moved to the Installation and Checkout facility, where mission systems will be installed and additional testing will take place before final delivery to the Norwegian Defence Materiel Agency (NDMA) later this year.
"This inaugural flight is an important milestone for Norway and the Boeing team remains committed to delivering the P-8 fleet to the NDMA on schedule," said Christian Thomsen, P-8 Europe program manager. "The P-8 is a capability that will help Norway improve anti-submarine warfare, anti-surface warfare, intelligence, surveillance and reconnaissance and search-and-rescue missions, in addition to fostering valuable regional collaboration and interoperability with NATO nations."
The five P-8As will eventually replace Norway's current fleet of six P-3 Orions and three DA-20 Jet Falcons. The Royal Norwegian Air Force currently operates its P-3s from Andoya Air Station. With the introduction of the P-8s, flight operations will move to new facilities at Evenes Air Station.
To date, Boeing has delivered 136 P-8 aircraft to the U.S. Navy, the Royal Australian Air Force, the Indian Navy and the United Kingdom's Royal Air Force. Norway is one of eight nations that have selected the P-8A as their maritime patrol aircraft, along with the United States, India, Australia, the United Kingdom, Korea, New Zealand and Germany.




SOUTH AFRICA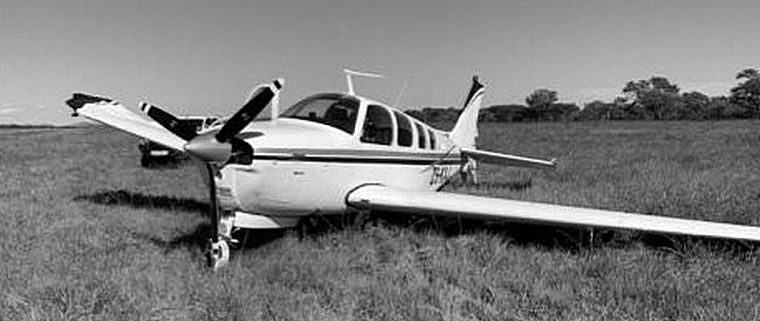 The pilot and five passengers on-board a Beechcraft Bonanza A36 aircraft with registration ZS-KAJ departed Grand Central Aerodrome (FAGC) on a private flight to Louis Trichardt Aerodrome (FALO).
The take-off and cruise phases were uneventful. The pilot reported that upon turning final approach to FALO and after being cleared for landing by the air traffic control (ATC), the aircraft engine lost power and went into idle. The pilot tried to troubleshoot the problem, but the throttle was stuck on full power and there was no power in the engine.
The pilot glided the aircraft as he was flying above the trees. The main gears made contact with the treetops as the aircraft glided above them. The pilot kept the aircraft just above the stall speed, however, as the aircraft glided above the last tall tree, the right wing hit the treetop and the aircraft turned 45° to the right (of its path). It impacted the ground with the left side of the main wheel which caused it to collapse. The aircraft spun around a few times before coming to a stop facing the direction from which it had approached. The pilot ensured that all passengers disembarked safely.
The pilot and the passengers did not sustain any injuries. The aircraft was substantially damaged during the accident sequence.
The investigation revealed that the engine lost power and went into idle because of the separation of the throttle control cable and the fuel control arm. This was a result of the bolt connecting the fuel throttle rod end to the fuel control unit arm separating from the nut. The nut, bolt and pin were never located.



Venezuela, Jesús María Semprún: A Gulfstream American III was destroyed after having been set on fire on an illegal airstrip within the Jesús María Semprún municipality in western Venezuela, close to the Colombian border. The aircraft had likely been used to transport narcotics. It is unclear if the aircraft was set on fire by criminals or by the Venezuelan forces.
USA, Osceola Municipal Airport, WI: An an experimentally kit-built Pulsar Sport 150, sustained substantial damage subsequent to a forced landing to farm field terrain near L O Simenstad Municipal Airport, Osceola, Wisconsin. The sole pilot onboard the airplane received unspecified injuries.

USA, near West Fargo Municipal Airport, Fargo, ND: A Cessna 210D Centurion sustained substantial damage subsequent to impact with a soybean field west of the airport, while attempting a go-around on runway 18 because of crosswinds at West Fargo Municipal Airport (D54), Fargo, North Dakota. The sole pilot onboard the airplane received serious injuries.
Austria, Wundschuh: After engine failure, the pilot of a Brändli BX-2 Cherry performed an emergency landing in a field. Both occupants were unhurt, but the aircraft turned over and was substantially damaged.

USA, McMinnville, Warren County, TN: A Cirrus SR22 GTS G5 experienced an oil temperature issue and a subsequent Inflight deployment of the Cirrus Airframe Parachute System (CAPS) in McMinnville, Tennessee. The two people onboard were not injured. The event was classified as an accident by the FAA. The airplane sustained substantial damage.
USA, Pierce County Airport-Thun Field, Puyallup, WA: A North American T-28B Trojan sustained substantial damage subsequent to a gear up landing and fire at Pierce County Airport-Thun Field (PLU/KPLU), Puyallup, Washington. The sole pilot was not injured.

Russia, Kuril Lake, Kamchatka Peninsula: A Vityaz-Aero Mil Mi-8T with 16 occupants helicopter impacted the waters of Kuril Lake, Kamchatka Peninsula during a tourist flight. The helicopter sank in 100m deep water in the volcanic lake. Eight occupants were rescued, the other eight were reported missing. There is practically no chance of finding them alive, emergency services told Russian press service TASS. Fog hindered the search for survivors. Of the rescued occupants, two were seriously injured.
Brazil, Careiro da Várzea, Northern Region: A Brazilian Army Helibras HM-1 Pantera helicopter with six occupants on an operational mission crashed in the Careiro da Várzea (AM) region. One did not survive; the others were evacuated to the Manaus Area Military Hospital.

Turkey, near Kahramanmaras: A Russian Navy Beriev Be-200ChS amphibious firefighting aircraft with eight impacted a mountainside while fighting forest fires in Turkey. All occupants died in the crash. The aircraft was one of three Be-200's sent to Turkey on July 8 to help the General Directorate of Forestry fight the wildfires.




27 AUGUST 1950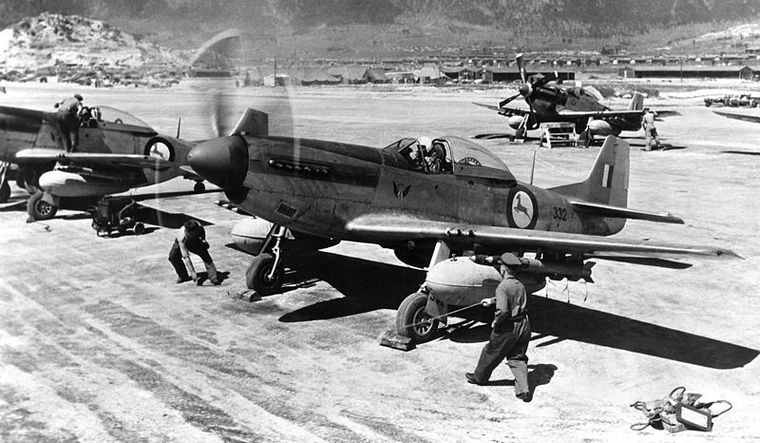 P-51 Mustangs of No. 2 Squadron SAAF are sent to Korea as part of South Africa's contribution to the war.

2 Squadron of the South African Air Force was formed on 1 October 1940. The squadron has a long history, having been involved in every single combat action in which the SAAF has taken part. During the Second World War, it made a name for itself in the battles for East Africa, before distinguishing itself in North Africa as part of the Desert Air Force and later in Italy.
The squadron was South Africa's contribution to the United Nations war effort during the Korean War from November 1950 to December 1953. 2 Squadron was attached to the 18th Fighter-Bomber Wing U.S. Air Force for the duration of the war. Initially flying the P-51 Mustang, the squadron re-equipped with the F-86 Sabre in February 1953.
During the war the squadron flew a total of 12,067 sorties, most being dangerous ground attack missions. 74 of the 94 Mustangs and 4 out of the 22 Sabres were lost, along with 33 pilots (14 killed in action, 11 missing in action, 8 pilots killed in accident).

PLEASE GO TO
www.youtube.com/channel/UCCuRVZAGodT6sztTeXBGeMw
and subscribe to our YouTube channel