Compiled by Willie Bodenstein





CEMAIR AND EMIRATES SEALS YET ANOTHER DEAL, CONNECTING TO 6 MORE DESTINATIONS IN SA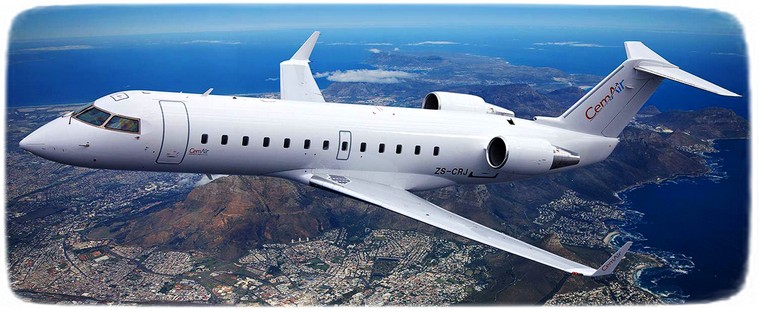 Middle Eastern airline Emirates, based in Dubai, has signed an interline agreement with local private operator Cemair that opens up connections to six more destinations in South Africa.


This is the first partnership between the two airlines and Emirates' fourth airline partnership in South Africa. The arrangement includes offering single ticket itineraries with onwards booking and baggage transfers from Johannesburg and Cape Town to Bloemfontein, Kimberley, Margate, Durban, Hoedspruit, Plettenberg Bay, George and Sishen.
Emirates also has interline and codeshare partnerships with South African Airways, Airlink and Flysafair to drive more connectivity options.
The airline boosted its South African operations earlier this month and is presently operating 14 flights a week into South Africa via Johannesburg, Cape Town and Durban.

COMAIR AIRCRAFT WILL BE BACK IN THE SKIES AGAIN FROM 1 SEPTEMBER AS PLANNED





The airline, which operates kulula.com and British Airways (operated by Comair) temporarily suspended services on Monday 5 July in response to the implementation of an adjusted Level 4 lockdown, the prohibition of all non-essential travel in and out of Gauteng and low demand for air travel.


It is now preparing its aircraft, flight and cabin crews and airport personnel to ensure a seamless restart of services.
During the suspension, its revenue management team has been working on some new, flexible fare options to better meet customers' differing requirements. Called 'Travel Your Way', the three bundled affordable kulula.com fare offerings allow customers to pay only for what they need. They are:
Fly Light: A hop-on, hop-off option for those with only cabin bags offering the best possible fares. A change of booking fee of R299 applies.
Pack & Go: An all-round option to suit most traveller's needs including one piece of checked luggage weighing up to 20kg and two free booking changes.
Fully Loaded: A fully flexible option allowing unlimited booking changes, two checked bags and Q-Jump to speed-up check-in procedures.
Comair marketing executive, Brian Kitchin, says temporarily suspending flights was the right decision while COVID-19 cases peaked and the vaccination programme gained momentum.
"It wasn't an easy call to make because of the impact on our customers and employees, but we've used the time well, innovating a new fare offering preparing for the restart and looking to re-open more routes such as Mauritius. Flying is what we do and we're eager to take off again and provide South African travellers with compelling products and competitive fares."
British Airways (operated by Comair) will re-launch its Johannesburg/ Mauritius route operating two flights a week from 30 November. It plans to add a third flight in future.

SAA BACK IN THE SKIES - TAKEOFF DATE SET FOR SEPTEMBER 23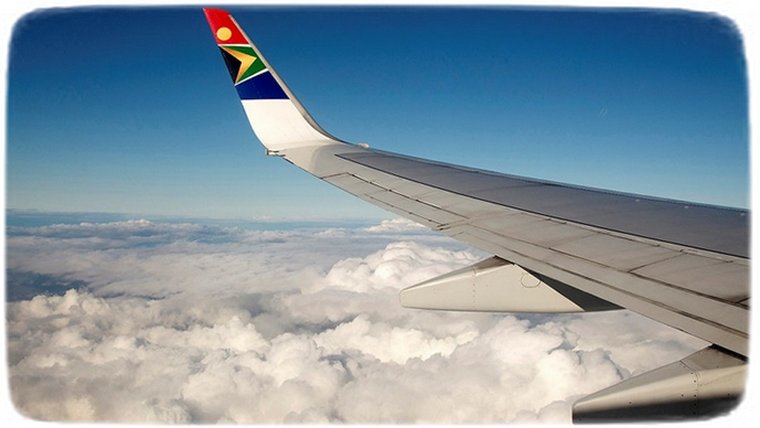 The wait is finally over. In just under a month, the striking and familiar livery of SAA will once again be visible in the skies as the airline resumes operations. The carrier has confirmed the first flights will commence on Thursday, 23 of September 2021. Tickets will go on sale on Thursday, 26 August 2021. Voyager bookings and Travel Credit Voucher redemption will be available from Monday, 6 September 2021.

Interim CEO Thomas Kgokolo says, "After months of diligent work, we are delighted that SAA is resuming service and we look forward to welcoming on board our loyal passengers and flying the South African flag. We continue to be a safe carrier and adhering to COVID-19 protocols."
SAA will, as an initial phase, operate flights from Johannesburg to Cape Town, Accra, Kinshasa, Harare, Lusaka and Maputo. More destinations will be added to the route network as it ramps up operations in response to market conditions.
Kgokolo added, "there is a profound feeling of enthusiasm within Team SAA as we prepare for take-off, with one common purpose - to rebuild and sustain a profitable airline that once again takes a leadership role among local, continental and international airlines." Notes Kgokolo, "The aviation sector is currently going through a testing period and we are aware of the tough challenges that lie ahead in the coming weeks. We thank South Africa for the support we have received in getting us to where we are today. As we are now poised for take-off, we see this as a major milestone for SAA and the country."
According to the chairman of the SAA's Board, John Lamola, since the national carrier came out of business rescue at the end of April 2021, the Department of Public Enterprises together with the Board and the Management team have been seized with planning for the relaunching of a restructured and fit for purpose airline that South Africans can again be proud of. "The airline is restarting with a formidable business case", says Lamola.
ETHIOPIAN ESTABLISHES B767 PASSENGER TO FREIGHTER CONVERSION SITE IN ITS ADDIS ABABA HUB MRO CENTER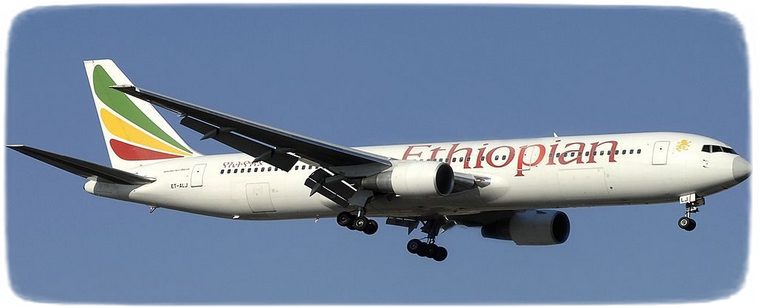 Ethiopian Airlines Group, the leading aviation group in Africa, establishes a global standard cargo Conversion program to convert the B-767-300 ER to dedicated freighter services in a partnership agreement with Israel Aerospace Industries (IAI).

Ethiopian Airlines Group Chief Executive Officer, Mr. Tewolde GebreMariam, said, ''In line with our Diversified Aviation Business Model of Vision 2025, we have been increasing our cargo capacity in fleet, ground service infrastructure and cargo connectivity network. Accordingly, we are partnering with IAI, one of the global technology leaders in the Aerospace industry, in building a cargo conversion centre in our MRO facilities in Addis Ababa Airport. The Cargo conversion centre will commence its first business with three Ethiopian Airlines owned B-767-300 aircraft. The Cargo Conversion Centre in Addis Ababa airport will expand its services to all airlines in Africa and the wider region. We are very happy that we are able to collaborate with IAI to enable us to expand our cargo and logistics services, which is already the largest and leading cargo network in Africa. The capacity building will also help us expand our MRO services with cutting edge technology and knowledge transfer."
Yossi Melamed, IAI's Executive VP and General Manager of Aviation Group on his part said: "We are witnessing a sharp rise in the demand for cargo aircraft as a result of the rise in e-commerce, which has peaked to record levels during the COVID-19 pandemic. IAI has an excellent reputation as a conversion centre of passenger-to-freighters aircraft and we are constantly receiving requests to open such conversion centres in more and more locations around the world. I am excited by the opening of the current centre in Ethiopia and thank my colleagues in Ethiopian Airlines for the trust they have put in IAI's Aviation Group, as the world's leader in conversions."
The new passenger-to-freighter conversion centre, which will operate from the Ethiopian MRO centre in Addis Ababa, will provide solutions for the rising demand for cargo aircraft of B767 models. The conversion line in Ethiopia will join existing conversion sites IAI operates at its campus in Ben Gurion International Airport and in Mexico.
It is to be recalled that Ethiopian MRO, with its internal capacity, temporarily converted 25 of its passenger aircraft to freighter to boost its cargo capacity as demand to transport emergency medical supplies soared.
LUSAKA AND HARARE NOW BOARDING - QATAR AIRWAYS DEBUTS TWO NEW GATEWAYS IN AFRICA



Qatar Airways enhanced its presence in Southern Africa with the launch of a new linked service between Doha and Lusaka, Zambia and Harare, Zimbabwe. To mark this milestone, the new linked service was inaugurated by the airline's state-of-the-art Airbus A350-900 featuring 36 seats in the award-winning Qsuite Business Class and 247 seats in Economy Class.

Qatar Airways now operates to Lusaka's Kenneth Kaunda International Airport (LUN). The country's largest city and commercial centre, Lusaka is the gateway to experiencing Zambia's legendary tourist attractions from the Victoria Falls which it shares with Zimbabwe, to game reserves and a variety of wildlife. Meanwhile, Harare, the capital of Zimbabwe, will be served via Robert Gabriel Mugabe International Airport (HRE) is also a destination with rich culture, World Heritage-listed archaeological sites and diverse natural landscapes. The aircraft was greeted in Lusaka and Harare by traditional water cannon salutes upon arrival.
The airline has demonstrated its steadfast commitment to Africa throughout the pandemic having significantly grown its network by adding four routes to Accra, Abidjan, Abuja, Luanda and restarting services to Alexandria, Cairo and Khartoum bringing its footprint to 27 destinations in 21 countries. Earlier this month, Qatar Airways also signed an interline agreement with RwandAir giving customers greater access to the combined networks of both airlines.
Qatar Airways Group Chief Executive, His Excellency Mr. Akbar Al Baker, said: "We have ambitious plans for Africa, which is one of the fastest-growing economic regions of the world, with rising consumer demand and an abundance of natural resources. We see enormous potential in not just outbound travel from Zimbabwe and Zambia, but also inbound traffic from India, UK and the Americas. We look forward to strengthening trade and tourism links between Zimbabwe and Zambia, destinations on the Qatar Airways network and steadily grow these routes to support the recovery of tourism and trade in the region."
Businesses and traders will also benefit from the airline's cargo offering, allowing more than 30 tonnes of cargo capacity per week, each way to support the two countries' exports such as vegetables and flowers to destinations on the Qatar Airways network such as London, Frankfurt and New York and multiple points in China. Imports will consist of pharmaceuticals, automotive and technology equipment.
Customers can look forward to the quintessential on-board hospitality from Qatar Airways' cosmopolitan cabin crew, including Zambian and Zimbabwean nationals and a generous baggage allowances ranging from 46 Kg for Economy Class split over two pieces and 64 Kg split over two pieces in Business Class
As travellers return to the skies with Qatar Airways, they can take comfort knowing that they are travelling with the only airline in the world that has, together with its state-of-the-art global hub Hamad International Airport, achieved four 5-Star Skytrax ratings - including the prestigious 5-Star Airline Rating, 5-Star Airport Rating, 5-Star COVID-19 Airline Safety Rating and 5-Star COVID-19 Airport Safety Rating.
EU AND UK DIGITAL COVID CERTIFICATES RECOGNIZED BY IATA TRAVEL PASS


The International Air Transport Association (IATA) has announced that the EU Digital COVID Certificate (DCC) and UK NHS COVID Pass can now be uploaded into IATA Travel Pass as verified proof of vaccination for travel.

Travelers holding an EU DCC or UK NHS COVID Pass can now access accurate COVID-19 travel information for their journey, create an electronic version of their passport and import their vaccination certificate in one place. This information can be shared with airlines and border control authorities who can have the assurance that the certificate presented to them is genuine and belongs to the person presenting it.
"COVID-19 vaccination certificates are becoming a widespread requirement for international travel. Handling the European and UK certificates through IATA Travel Pass is an important step forward, providing convenience for travellers, authenticity for governments and efficiency for airlines," said Nick Careen, IATA's Senior Vice President for Operations Safety and Security.
Harmonization of Digital Vaccine Standards
Harmonization of digital vaccine standards is essential to support the safe and scalable restart of aviation, avoid unnecessary airport queues and ensure a smooth passenger experience. IATA welcomes the work done by the EU Commission in developing, in record time, the EU DCC system and thereby standardizing digital vaccine certificates across Europe.
Building on the EU DCC success, IATA urges the World Health Organization (WHO) to revisit its work to develop a global digital vaccine standard.
"The absence of a global standard makes it much harder for airlines, border authorities and governments to recognize and verify a traveller's digital vaccination certificate. The industry is working around this by developing solutions that can recognize and verify certificates from individual countries. But this is a slow process that is hampering the restart of international travel.
"As more states roll out their vaccination programs, many are urgently looking to implement technical solutions to provide vaccine certification for their citizens when they travel. In the absence of a WHO standard, IATA urges them to look closely at the EU DCC as a proven solution that meets WHO guidance and can help to reconnect the world," said Careen.
DELTA CONTINUES FLEET RENEWAL WITH 30 ADDITIONAL AIRBUS A321NEOS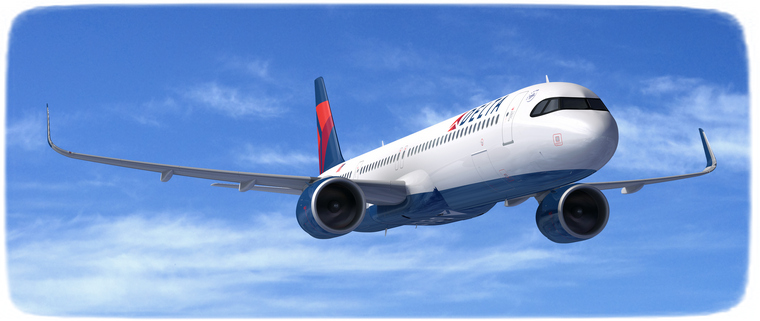 Delta continues to refresh and upgrade its fleet, adding 30 incremental A321neo aircraft to its existing order book with Airbus. This transaction further positions the airline as a leader in the recovery and beyond, with its cutting-edge, reliable and lower-emissions fleet, while reinforcing Delta's strategic fleet objectives to boost operational simplification, achieve economies of scale and drive productivity.

"Adding these aircraft strengthens Delta's commitment to replacing older fleets with more sustainable, fuel-efficient jets and offers the best customer experience in the industry," said Mahendra Nair, Delta's S.V.P. - Fleet and TechOps Supply Chain. "Delta appreciates the extensive partnership with the Airbus team in support of our strategic growth plans and we look forward to continuing to work together throughout the recovery as well as the years ahead."

The state-of-the-art A321neo is Delta's most fuel-efficient large gauge narrowbody aircraft and is well-suited to complement Delta's leading domestic network.

Delta is converting purchase rights for the aircraft into firm orders under its existing A321neo purchase agreement with Airbus. It follows a similar transaction in April, when Delta and Airbus converted 25 A321neo purchase rights into firm orders and added 25 incremental A321neo options.

Delta operates 121 of the larger gauge A321ceo family and with the incremental A321neos announced, has purchase commitments of 155 firm A321neo, in addition to six remaining A321ceo deliveries. Delta has purchase rights for an additional 70 A321neos. These purchase commitments look ahead to Delta's future needs, supporting replacement of older, less fuel-efficient narrowbody aircraft. In total, Delta now has 288 aircraft purchase commitments, including both widebody and narrowbody jets.

Delta expects to take delivery of its first A321neo in the first half of 2022, with deliveries of these aircraft continuing through 2027. Many of Delta's A321neos will be delivered from the Airbus U.S. Manufacturing Facility in Mobile, Alabama. The airline has taken delivery of 87 U.S.-manufactured Airbus aircraft since 2016.

"Our partners at Delta are underscoring the strategic role the A321neo will play as the highly efficient platform for Delta's renowned customer service and reliability for many years into the future," said Christian Scherer, Airbus Chief Commercial Officer.

The A321neo is powered by next-generation Pratt & Whitney PW1100G turbofan engines, which achieve 12% better fuel efficiency on a per-seat basis than the A321ceo aircraft. The engines will be maintained by Delta TechOps technicians at its advanced maintenance, repair and overhaul facilities in Atlanta.

Delta's A321neos will be equipped with total seating for 194 customers with 20 in First Class, 42 in Delta Comfort+ and 132 in Main Cabin. The new aircraft will be deployed across Delta's extensive domestic network, complementing Delta's existing Airbus A321ceo fleet of 121 aircraft.

The A321neos' comfortable interior will feature thoughtful touches throughout, including new First Class seating design that includes a larger and sturdier tray table, more stowage space for personal items and enhanced memory foam cushions. All customers will enjoy Delta's wireless In-Flight Entertainment system created by Delta's wholly-owned subsidiary, Delta Flight Products, at every seat, spacious overhead bins, and state-of-the-art HEPA cabin air filtration systems as well as access to Wi-Fi and power ports.


AIR CANADA INTRODUCES MANDATORY COVID-19 VACCINATION POLICY FOR ALL EMPLOYEES AND NEW HIRES



Air Canada has introduced a new health and safety policy to further protect employees and customers that makes it mandatory for all employees of the airline to be fully vaccinated against COVID-19 and to report their vaccination status as of October 30, 2021. In addition, the airline is making full vaccination a condition of employment for any individual hired by the company.
Since the beginning of the pandemic, Air Canada has been a leader in the adoption of science-based measures in response to COVID-19. This has included the airline being among the first to require pre-boarding temperature screening of customers, obligatory onboard mask-wearing policies and the use of testing. The decision to require all employees of Air Canada mainline, Air Canada Rouge and Air Canada Vacations to be fully vaccinated and report their vaccination status is another initiative to ensure the safety and well-being of all employees and customers.
Under the mandatory vaccination policy, testing will not be offered as an alternative. While Air Canada will fulfil its duties to accommodate employees who for valid reasons, such as medical conditions, cannot be vaccinated, failure to be fully vaccinated by October 30, 2021 will have consequences up to and including unpaid leave or termination, except for those who qualify for accommodation. Air Canada's policy is also in accord with a recent announcement by the Government of Canada requiring employees in the federally regulated air, rail and marine transportation sectors to be vaccinated by the end of October 2021.
Air Canada remains committed to the continued development and application of new safety measures and processes as they become available that are effective and convenient for customers. Such measures are vital to the safe restart of the air transport industry which, apart from enabling Canadians to travel freely, is also an essential driver of economic activity in Canada.
QANTAS GROUP POSTS SIGNIFICANT LOSS FROM FULL YEAR OF COVID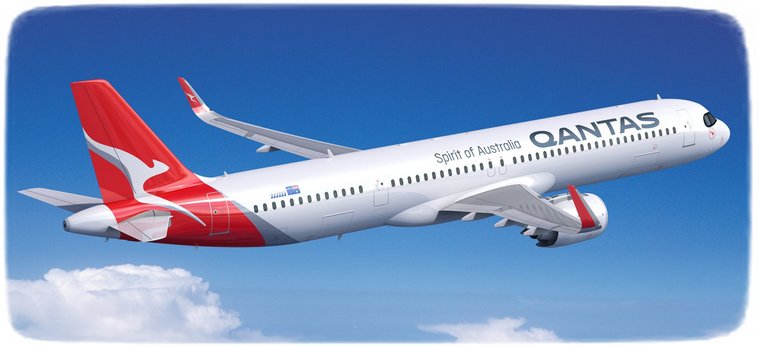 The Qantas Group has posted a substantial full year loss as a result of the COVID crisis - but has started FY22 in a fundamentally better position to deal with uncertainty and manage its recovery compared with 12 months ago.

Total revenue loss from COVID reached $16 billion as the full year impact of minimal international travel and multiple waves of domestic border restrictions continued to hit travel demand.
The group's Underlying PBT loss was $1.83 billion. The statutory loss before tax - which includes one-off costs such as redundancies and aircraft write downs - was $2.35 billion. Underlying EBITDA was $410 million, in line with guidance provided in May.
Periods of open domestic borders in the second half saw significant cash generation by Qantas and Jetstar, which helped the group to reduce net debt from $6.4 billion in February 2021 down to $5.9 billion by the end of June. Throughout the year, cash flow was underpinned by continued strong performance by Qantas Loyalty and significantly higher international yields for Qantas Freight.
As well as delivering an essential service under very challenging circumstances, the group made significant progress towards its recovery program. Planned rightsizing is largely complete and much restructuring has been implemented. Central to these changes has been the ability to better manage costs in the face of sudden border closures. Cost benefits from the recovery program were ahead of expectations for FY21 at $650 million.
GROUP DOMESTIC
Qantas and Jetstar's combined Underlying EBITDA from domestic flying was $304 million, falling to an Underlying EBIT loss of $669 million after non-cash depreciation and amortisation.
The group's domestic capacity fell as low as 19 per cent in July 2020 before steadily recovering and then peaking at 92 per cent in May 2021, until outbreaks of the Delta variant triggered a series of lockdowns.
Demand proved resilient throughout the year, with quick uptake in bookings when domestic borders re-opened. The group has announced 46 new domestic routes since the start of the pandemic, many to regional destinations, in response to a boom in leisure travel driven largely by the closure of international borders. Corporate travel demand had recovered to around 75 per cent of pre-COVID levels in May and Qantas won an additional 34 major accounts across the year. Demand from business, along with leisure travel, is expected to bounce back strongly once lockdowns end.
To better meet this demand, Jetstar is bringing in idle Airbus A320 aircraft from Asia and QantasLink accessed capacity via Alliance Airlines' Embraer E190 aircraft. Going forward, this will help the group exceed its pre-COVID capacity and market share as restrictions are removed.
GROUP INTERNATIONAL AND FREIGHT
Group International (including Freight) posted an Underlying EBITDA loss of $157 million, increasing to an Underlying EBIT loss of $1.0 billion after depreciation and amortisation.
Qantas and Jetstar's international flying remained largely grounded for most of FY21 due to the continued closure of Australia's borders. A travel bubble between Australia and New Zealand saw some flying return but ongoing outbreaks meant this corridor was heavily restricted at various stages; Qantas' capacity reached an average of 40 per cent of pre-COVID levels during quarter four.
Since the start of the pandemic, the group has operated almost 400 flights repatriating Australians and maintaining critical links to the Pacific and Timor-Leste on behalf of the Australian Government, as well as freight missions to key export markets with its Airbus A330 and Boeing 787 aircraft. These flights are continuing into FY22 and, together with specific government funding for crew training and engineering support, assist with readiness for regular international travel.
THE TRADITIONAL BRITISH ROAST TAKES TO THE SKIES WITH BRITISH AIRWAYS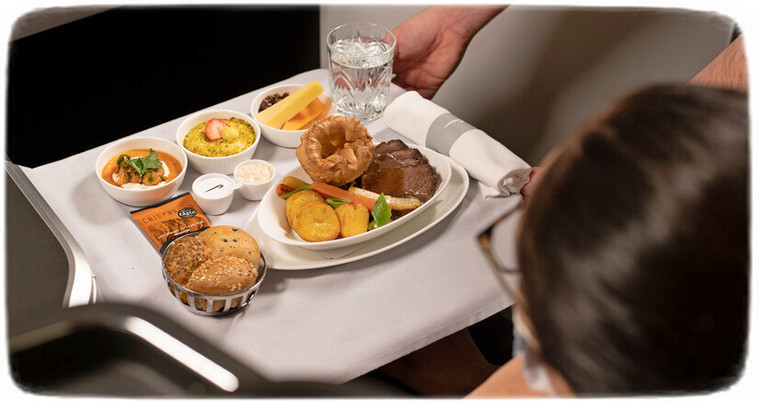 British Airways customers will be welcomed back on board with new 'Best of British Menus' with the September edition featuring a traditional British Roast dinner.

The airline's roast, that will be available in First and Club World, will provide customers flying across the globe a taste of a quintessentially British dish. British Airways will debut its traditional roast with 21-day aged British beef, served with roast potatoes, Yorkshire pudding, seasonal vegetables, horseradish cream and gravy. On flights to the Indian subcontinent, customers will be offered British roast chicken served with roast potatoes, seasonal vegetables, bread sauce and gravy.
The chefs will also be creating themed deserts on its monthly menus, with September's theme being 'All Things Botanical' including an elderflower and white chocolate dessert with compressed apple and elderflower sorbet.
British Airways' new monthly 'Best of British' menus champion seasonal ingredients and British provenance, taking customers on a culinary journey across the British Isles. The airline has proudly worked with farmers, caterers and producers to find great quality ingredients, advocating farm to fork.
In October, customers can expect to see another great traditional roast featuring chicken, as well as lamb hot pot and Welsh rarebit with chutney. The new dessert menu will celebrate the British apple season with treats such as apple mousse, with granny smith sorbet or British apple compote with vanilla custard and crumble.
Other classic dishes that will feature on menus will include gastro pub classics such as chicken pie with mash, pork pie with piccalilli, shepherd's pie, sausage and mash, as well as chicken bacon leek and mushroom pie. The menu also features vegetarian options using British produce, such as butternut squash gnocchi with blue cheese sauce and wild cavolo nero, and handmade ricotta mezzaluna with truffle cream and grilled asparagus.
Sajida Ismail, Head of Inflight said: "As we look ahead to welcoming back customers who may not have flown for a while, we wanted to mark the occasion by offering a really special menu that celebrates the best of Britain.
Working with our catering partners, DO & CO and Newrest, we have created dishes using the best of British ingredients while they are in season. We are particularly excited to be offering a roast dinner on board. We know that Yorkshire puddings and crispy roast potatoes can be difficult to re-create at altitude, but our chefs have been working to make it happen, because we know that every British roast dinner should have them!"
The introduction of the new menus follows the introduction of other British Airways food and drink improvements for short-haul flights in its Euro Traveller (economy) cabin. The improvements include the introduction of 'Buy Before you Fly' menus including a selection of gourmet food from Michelin-starred chef Tom Kerridge and the recent introduction of digital technology to 'Buy on Board' which will allow customers to order to their seat through a mobile device. The airline has also re-introduced free water and snacks on shorter flights in the Euro Traveller cabin. The changes come as part of the airline's pledge to reduce food waste as part of its broader Sustainability commitments.

PLEASE GO TO
www.youtube.com/channel/UCCuRVZAGodT6sztTeXBGeMw
and subscribe to our YouTube channel