Compiled by Willie Bodenstein





NEW KULULA.COM APP MAKES IT SIMPLER TO FLY



As kulula.com takes to the skies again in September, the airline has unveiled its new mobile app, which provides travellers the quickest, easiest way to book a flight with South Africa's first low-cost airline.

"On average, it used to take our customers 23 minutes to book a flight. Our new kulula.com app saves you time, reducing this to 10 minutes" says Avsharn Bachoo, CIO at Comair Limited. "The app provides you with every piece of information that matters and has a simple, attractive interface to shop, book and check in for your flight."
"We have been listening to our customers' feedback over the past year and we're pleased to launch this app at a time when we can really help make air travel easier and more enjoyable for our customers", adds Bachoo.
Comair Limited has used the past year-and-a-half of lockdowns to transform its IT infrastructure, leapfrogging from legacy systems to state-of-the-art technology.
"The new kulula.com app has been built in the same way as Google Maps or Gmail", says Bachoo. "In other words, the microservices sit on containers, able to scale up or down immediately, such as when there's a rush on tickets for holiday specials. There are no more 'waiting rooms' or frozen pages."
"We've created a Cloud-centric rather than a standalone app", explains Bachoo. "Using Flutter and Firebase rather than Xamarin is a gamechanger due to cost and ease of use. The end product may look the same, but there's a big difference in the back-end." Long-term business benefits include cheaper maintenance and the ability to adapt and respond faster. The modular design of the app means that the airline group can keep plugging in other services whenever required.
In addition, their new API store brings multiple advantages to Comair Limited, allowing its business to integrate with multiple partners in the travel sector, including hotels and car-hire companies. "APIs allow businesses to easily use products and services from other organisations that would take too long to build themselves, lowering costs, and generating new revenue streams and innovations," says Bachoo.
Over the past year, Comair Limited has partnered with Teraflow, a local data engineering and artificial intelligence firm, to modernise and re-design the group's technology. "It has been exciting to work with Comair Limited and see its commitment to innovation" says Brett St Claire, CEO at Teraflow. "Being a responsible and proactive business meant taking the opportunity to innovate during the pandemic and emerge with a competitive advantage" continues St Clair.
IATA BACKS EUROPEAN DIGITAL COVID CERTIFICATE AS GLOBAL STANDARD




The International Air Transport Association (IATA) commended the European Commission for its leadership and speed in delivering the EU Digital COVID Certificate (DCC) and urged states to make it their global standard for digital vaccine certificates.

"The DCC was delivered in record time to help facilitate the reopening of EU states to travel. In the absence of a single global standard for digital vaccine certificates, it should serve as a blueprint for other nations looking to implement digital vaccination certificates to help facilitate travel and its associated economic benefits," said Conrad Clifford, IATA's Deputy Director General.
The EU DCC meets several key criteria which have been identified as important if a digital vaccination certificate is to be effective:
Format: the DCC has the flexibility to be used in both paper and digital format QR code: The DCC QR code can be included in both digital and paper format. It contains essential information as well as a digital signature to make sure the certificate is authentic.
Verification and authentication: The European Commission has built a gateway through which the encrypted data used to sign DCCs and required to authenticate certificate signatures can be distributed across the EU. The gateway can be also used to distribute encrypted data of non-EU certificate issuers other issuers. The EU has also developed a specification for machine readable Validation Rules for cross-country travel.
The EU DCC is implemented in the 27 EU Member states and a number of reciprocal agreements have been agreed with other states' own vaccination certificates, including Switzerland, Turkey and Ukraine. In the absence of a single global standard for digital vaccination certificates, up to 60 other countries are looking to use the DCC specification for their own certification. The DCC is an excellent model as it is consistent with the latest World Health Organization Guidance and is fully supported by IATA Travel Pass. Another benefit of the DCC is that it enables holders to access non-aviation sites in Europe that require proof of vaccination, such as museums, sporting events and concerts.
IATA wishes to offer its collaboration to EU Commission and any other interested state to further integrate the DCC into airline processes for a secure and seamless passenger experience, such as support for selective disclosure of personal data.
ICAO VDS GAINS ACCEPTANCE FOR GLOBAL HEALTH PROOF VERIFICATION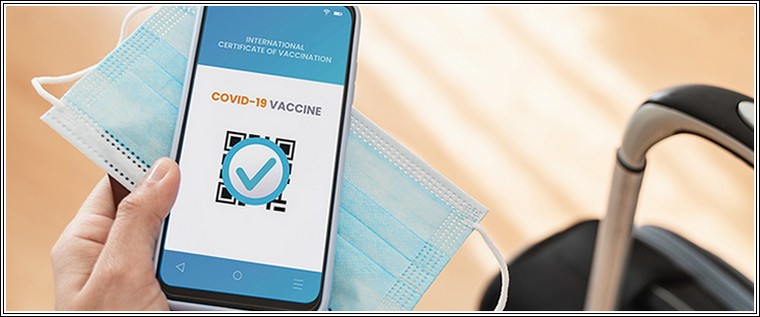 With countries working to re-establish global travel and trade through aviation, the need to provide internationally verifiable health proofs to travellers has become an urgent global concern.

The new ICAO Visible Digital Seal (VDS), originally adopted by countries for travel document verification, is now gaining expanded international acceptance as an affordable and efficient solution to this critical global challenge.
"This is an urgent priority for the international community and a number of countries are now actively engaging with ICAO on suitable formats for their national health proofs," confirmed ICAO Secretary General Mr. Juan Carlos Salazar.
"Considering the core security and information aspects involved, the new VDS is an important part of our recommendations for facilitating travel under the current circumstances," he noted, "and we're also cooperating closely with industry and others, now issuing similar 2D barcode systems, to ensure a seamless global system is the end result."
ICAO and the European Union are currently working to ensure compatibility between the VDS and European Digital COVID Certificates, with specific international implementation guidelines expected shortly.
Other regions and countries are conducting their own assessments as they continue to leverage the positive health outcomes being realized through vaccination.
"Global consensus on secure and conveniently-implementable solutions, like the ICAO VDS, greatly benefits the security and efficiency of international aviation. It also benefits the many millions of people all over the world who depend directly on-air connectivity for their basic economic survival," Mr. Salazar explained.
ICAO VDS Guidelines and specifications are publicly available to support their efficient global deployment.
The use of certificates attesting to vaccination status and test outcomes, as part of a state's overall COVID-19 risk mitigation strategy, is outlined in the detailed aviation response and recovery guidelines issue by the ICAO Council's Aviation Recovery Task Force (CART).

EMIRATES TO RECEIVE FINAL A380 IN NOVEMBER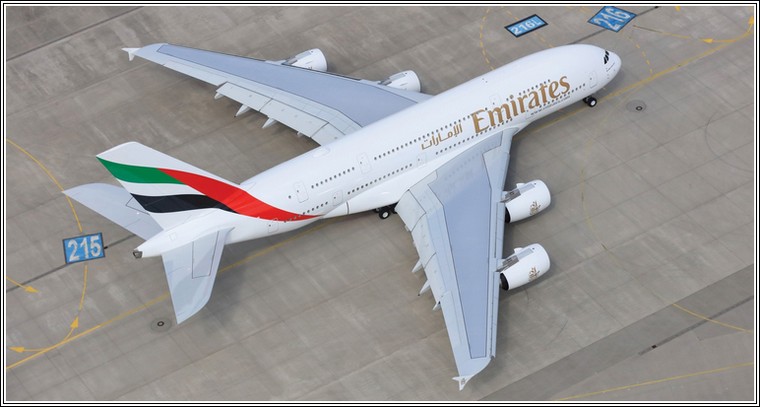 Emirates will receive three more A380 aircraft from Airbus this year with its last unit on order scheduled to join its fleet in November, bringing forward the original delivery timeline from June 2022.

All three new A380s to be delivered will be fitted out with Emirates' much lauded Premium Economy cabin as well as its latest A380 cabin interiors and signature features including private suites and Shower Spas in First Class, the popular Onboard Lounge, fully flat seats in Business Class and the industry's largest seatback screens for customers in all cabins to enjoy the airline's extensive selection of entertainment content on ice.
These deliveries will bring Emirates' total fleet of A380s to 118 units in November, including six aircraft equipped with Premium Economy seats in a 4-class configuration.
Sir Tim Clark, President Emirates Airline said: "We've come to an agreement with Airbus to bring forward the delivery of our remaining A380 orders and have secured financing for these units. These new aircraft will also add more highly sought-after Premium Economy seats into our inventory, as we prepare to fully launch this cabin product in the coming months."
He added: "Emirates will continue to be the largest operator of this spacious and modern aircraft for the next two decades and we're committed to ensuring that the Emirates A380 experience remains a customer favourite with ongoing investments to enhance our product and services."
As travel restrictions ease with the global roll-out of COVID-19 vaccines, come October, Emirates will have reinstated its A380 operations on over a dozen popular routes between Dubai and: Amman, Cairo, Dusseldorf, Frankfurt, Guangzhou, London Heathrow, Los Angeles, Manchester, Mauritius, Moscow, Munich, New York JFK, Paris,