Compiled by Willie Bodenstein





AIRLINK AND EMIRATES EXPAND PARTNERSHIP AND SEAL CODESHARE AGREEMENT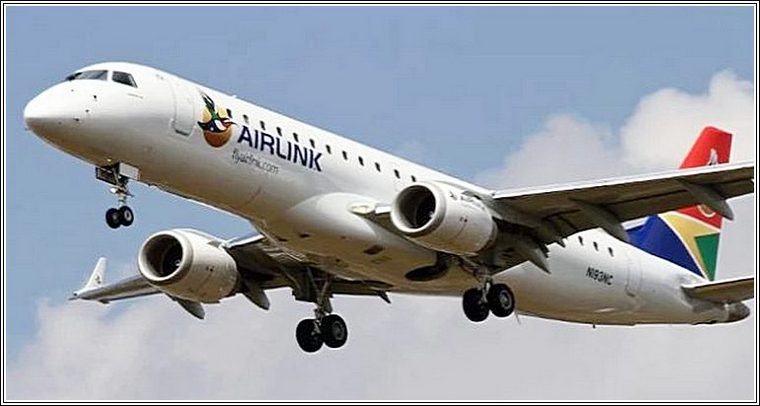 Airlink, the independent Southern African airline and Emirates have agreed to expand their existing partnership into a unilateral codeshare agreement across Airlink's network of more than 40 domestic and regional destinations across 12 African countries.

The extended codeshare provides connectivity to Airlink and Emirates customers not offered by any other carrier in Africa and augments the long-standing partnership that Emirates has with South African Airways.
The move comes as Emirates resumes its flights to South Africa and ramps up its operations to provide customers with enhanced connectivity via its gateways Johannesburg, Cape Town and Durban. The connectivity provided by the new codeshare between Emirates and Airlink will offer competitive fares, combined ticketing and seamless baggage transfers when connecting between both airlines.
Emirates customers travelling to South Africa can now transfer from Johannesburg, Cape Town and Durban to domestic points like Bloemfontein, George, Upington, Nelspruit, Hoedspruit, Kimberley, Skukuza, Pietermaritzburg, Richards Bay, Sishen, Mthatha and Port Elizabeth, as well as points across Southern Africa like Gaborone, Kasane, Vilanculos, Lubumbashi, Dar es Salaam, Entebbe, Maseru, Antananarivo, Pemba, Tete, Maun, Victoria Falls, Walvis Bay, Maputo, Windhoek, Harare, Lusaka, Ndola, Bulawayo and Livingstone among many other cities.
"This exciting development is an overwhelming endorsement to Airlink. We are delighted, honoured and privileged that Emirates Airline has chosen Airlink as its Southern Africa partner. Emirates serves all of our source markets and together, we are able to provide vital air access throughout Airlink's comprehensive network of destinations within Southern Africa and provide much needed connectivity, linking Africa with the world and the world with Africa. The tourism and air transportation sectors have been hardest hit by the pandemic and the associated lockdowns and travel bans. As the world gets vaccinated, we expect the pent-up travel demand will be realised and more customers will want to visit the special destinations that Airlink offers services to," said Airlink CEO and Managing Director, Rodger Foster.
The expansion of the Emirates - Airlink partnership marks an important step forward in our relationship. Our new codeshare agreement enhances our service offering and flexibility for customers traveling beyond our gateways in South and Southern Africa and provides them unparalleled options for leisure destinations. We are committed to growing our operations in South Africa and with the strong connection opportunities being provided collectively with Airlink, we hope to help jumpstart the recovery of the local travel and tourism industry," said Emirates Airline Chief Commercial Officer, Adnan Kazim.
"Our codeshare partnership with Airlink complements the valuable relationship Emirates has with South African Airways, which we eagerly anticipate to restart once the airline is back in operation," he added.
Customers can book their travel with both airlines on emirates.com, through online travel agencies as well as with local travel agents.
Emirates has boosted its operations into South Africa. The airline continues to safely rebuild its global network and restore market demand through connecting customers to and through Dubai to over 120 global destinations. It also continues to expand its presence in South and Southern Africa through building strong relationships with airline partners like Airlink and driving more connectivity options that drive value through a better experience for its customers.
SAA EXTENDS THE VALIDITY OF VOYAGER MILES AND LAUNCHES DOUBLE MILES BONUS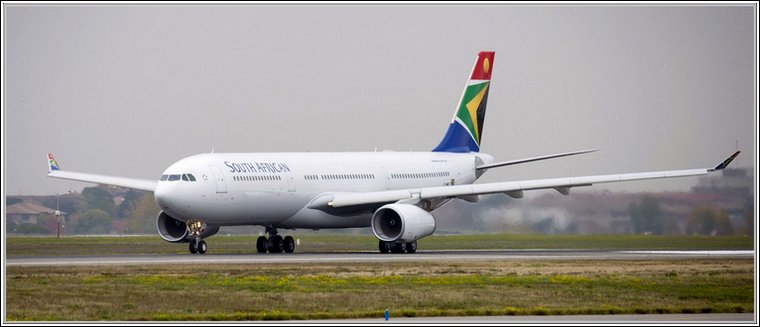 As a heartfelt thank you for the patience and support of every South African Airways' Voyager member, the validity of all Voyager Miles due to expire 31 March 2022 is being extended to 31 March 2023. The extension gives every Voyager member more time to use their Voyager Miles as SAA rebuilds its network and reintroduces partners.

At the same time and to jointly celebrate South African Airways return to the skies, existing and new Voyager members travelling during SAA's first month will earn double miles. The Voyager Miles bonus will apply to travel on South African Airways operated flights between 23 September and 22 October 2021.
"This has been a long period of uncertainty for our most loyal supporters, and providing an extended period to redeem their Voyager Miles is the least we can do to say thank you", commented Thomas Kgokolo, Interim CEO.
Voyager members can redeem Voyager Miles from Monday 06 September 2021 for travel from 23 September 2021 onward.
Initially, the airline will fly three times a day to its most popular local destination, Cape Town, just in time to observe and participate in National Tourism Month.
From the 27th of September, SAA will operate daily return flights to Harare, Lusaka and Maputo and three times a week to Accra and Kinshasa. More destinations will be added to the route network as it ramps up operations in response to market conditions.

ETHIOPIAN COVID-19 VACCINE AIRLIFT EXCEEDS 50 MILLION DOSES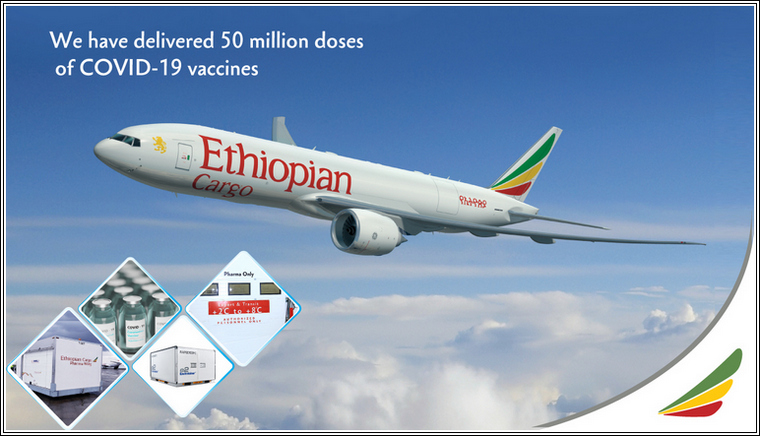 Ethiopian Airlines Group has transported 50 million doses of vaccine to more than 28 countries across the globe and became the only African carrier to reach such a milestone playing a crucial role during this difficult time.


Ethiopian Cargo and Logistics Services, Africa's largest cargo service provider, has successfully distributed the vaccines to different countries with its technologically equipped facility called 'Pharma Wing'.
Mr. Tewolde GebreMariam, Group CEO of Ethiopian Airlines said, "I am very much delighted to see such a great humanitarian achievement due to our concerted and determined lifesaving efforts. In fact, Ethiopian Airlines has played its irreplaceable role in responding to dire need of the global cargo transportation amid the pandemic. By this, the airline has proved to be the pioneer and an epitome of continental and global solidarity."
Being at the forefront of the combat field against COVID-19, Ethiopian has transported the most needed medical supplies to over 80 countries since the outbreak.
Ethiopian was one of the few airlines that didn't quit operation despite boarder closures and travel restrictions by countries due to the pandemic. As a result, the airline reunited more than 63 thousand stranded citizens of different countries with their families and loved ones.
According to the International Air Transport Association's (IATA) World Air Transport Statistics report, Ethiopian Airlines has been ranked among the top 25 leading global cargo transporters. In addition, it has been ranked 21st in scheduled Cargo Tonne Kilometres (CTKs) and 19th by scheduled freight tonnes carried.
ICAO AFRICA AND MIDDLE EAST AIR TRANSPORT SYMPOSIUM RENEWS KEY MULTILATERAL COMMITMENTS ON PATH TO RECOVERY




ICAO's Africa-Middle East Air Transport Symposium has been concluded with renewed regional commitments on addressing pandemic recovery efforts, the harmonization of regional air transport regulatory frameworks, cross-border investments in airlines, the impact of levies and charges on air transport sustainability and financing approaches for the modernization of aviation infrastructure.

Focused around the theme of promoting and harnessing the benefits of liberalization, the virtual event brought together high-level policy makers, air transport regulators, industry representatives, aviation professionals and other stakeholders to drive important progress on regional air transport coordination and recovery.

In his opening remarks to the event, ICAO Secretary General Juan Carlos Salazar pledged the UN agency's continuing strong support for regional aviation recovery efforts and to the long-term objectives for increased Africa and Middle East air connectivity.

He also emphasized how current sectoral recovery priorities and opportunities were guiding important transformations, both for aviation and for ICAO itself.

A key objective of the Symposium was to examine and re-evaluate current air transport policies and regulatory frameworks in the context of the impact of COVID-19 pandemic and it was also importantly guided by the Resolutions of the Third Africa-Arab Summit.

The Symposium also highlighted the importance of the foundation for regional cooperation, liberalization, and prosperity which have been established by the Yamoussoukro, Lomé, Antananarivo and Muscat Declarations.

After appreciating how aviation pre-pandemic had generated over ten million jobs in the AFI and MID Regions and close to $700 billion in combined GDP, Mr. Salazar recalled that full air transport recovery for the respective regions would help to assure the successful implementation of the African Continental Free trade area, Single African Air Transport Market, the freedom of mobility goals of the African Union's Agenda 2063 and to reopening economically critical tourism markets for affected oceanic and landlocked countries.

The ICAO Secretary General also underscored the importance of ICAO's upcoming High-level Conference on COVID-19 this October, as well as its 41st Assembly next year, to maintaining global momentum on reconnecting the world.

AIRBUS' NEW SINGLE-AISLE AIRSPACE CABIN ENTERS INTO SERVICE WITH LUFTHANSA GROUP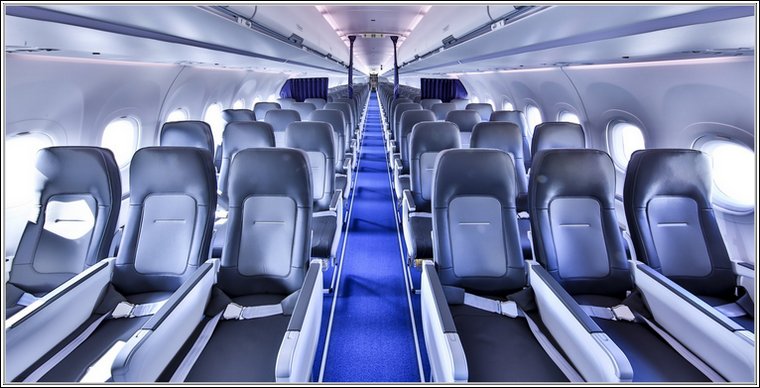 Lufthansa has started operations with its first A320 Family aircraft - an A321neo - featuring Airbus' new Single-Aisle Airspace cabin. In doing so, the airline becomes the first operator in Europe to introduce the new Airspace cabin features for passengers on board A320 Family aircraft. In 2018 Lufthansa Group, a long-time A320 Family customer, chose to equip more than 80 of its new A320 Family aircraft on order from Airbus with Airspace cabins.

The new Airspace features include: slimmer sidewall panels for extra personal space at shoulder level; better views through the windows with their redesigned bezels and completely integrated window shades; the largest overhead bins for 60% more bags; the latest full LED lighting technologies; LED-lit 'entrance area' and new lavatories with hygienic touchless features and antimicrobial surfaces.
"Lufthansa has once again made a choice of innovation and passenger appeal, raising the bar for the flying public at large to experience next-level, Airbus leading cabin innovations", said Christian Scherer, Airbus Chief Commercial Officer and Head of International. "I am delighted to welcome one of our long-term partners, Lufthansa, to become the first European operator for the A320neo Family Airspace cabin. I can't wait to fly on one of these aircraft."
"Regardless of the crisis, we continue to focus emphatically on a premium product for our guests," emphasizes Heike Birlenbach, Head of Customer Experience, Lufthansa Group. "For us, premium means providing high-quality, individualized and relevant offers for all our passengers at all times. With the new Airspace Cabin, we are significantly improving the travel experience on short-haul routes and setting a new industry benchmark."
Lufthansa has been operating the A320-family since the 1980s and has been the very first operator of the A321 and the A320neo. The airline group is one of the biggest Airbus operators worldwide.
At the end of July 2021, the A320neo Family had received more than 7,400 orders from over 120 customers worldwide.
RE-ESTABLISHING THE VITAL AIRLINK BETWEEN TWO GLOBAL FINANCIAL CENTRES EMBRAER E190-E2 MAKES FIRST COMMERCIAL FLIGHT INTO LONDON CITY AIRPORT





Thursday, 2 September 2021 saw an important debut for London City Airport. At 5:45 pm, an Embraer E190-E2 made its first commercial flight into the iconic airport in the centre of the British political and financial capital. Registered HB-AZG, the Helvetic Airways aircraft flew from Zurich to London in 1 hour 20 minutes, also re-establishing an essential link for the global financial community.


Flight LX 456, operated by Helvetic Airways on behalf of its partner company Swiss International Air Lines, was welcomed by a water salute from London City Airport's fire service. On board the sold-out flight were 110 passengers, including representatives of the international media, business travellers and those visiting friends and family.
With LCY's runway length of only 1,508 metres and descent angles of up to 5.5 degrees, the Embraer E2 is particularly suitable for operations at the legendary Thames-side airport.
"Thanks to a reduction of almost 20% in fuel consumption and a noise footprint at take-off 63% smaller than Embraer's previous generation aircraft, the E190-E2 not only delivers significant reductions in emissions, but also a much quieter experience for local residents," enthused Cesar Perreira, Embraer's Vice President of Sales and Marketing EMEA, shortly before the first flight left Zurich for London.
It should be noted that Embraer aircraft account for nearly 90% of all movements at the airport. At the same time, the E190-E2 nearly doubles the available range from LCY to more than 4,000 km, for the first time bringing destinations such as Istanbul, Casablanca and Moscow within reach.
With the coronavirus pandemic bringing a more regional emphasis to air transport along with a trend towards the use of smaller aircraft types, Helvetic Airways is now ideally equipped both to provide reliable and cost-effective flight operations and to take full and fruitful advantage of the new opportunities currently offered in markets worldwide. With a fleet of 12 Embraer E2 aircraft, Helvetic Airways is currently the largest Embraer E-Jets operator in the world, strengthening its position as a regional airline based in Switzerland, Europe and beyond.
SWISS INTRODUCES MANDATORY COVID-19 VACCINATION FOR CREWS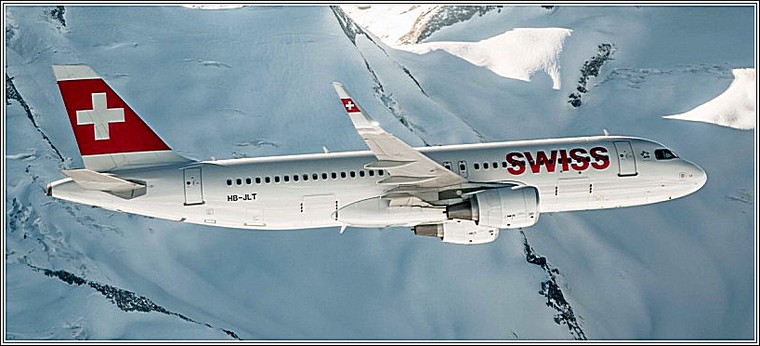 Swiss International Air Lines (SWISS) is making vaccination against COVID-19 mandatory for all its flying personnel from 15 November onwards. The action has been taken in response to national entry restrictions worldwide, which are seeing an increasing insistence on proof of such vaccination for air crews, too. Hong Kong recently became the first SWISS destination to demand - with immediate effect - proof of COVID-19 vaccination for crews arriving from certain countries, Switzerland included.

A separate organizational management of vaccinated and unvaccinated crew members and the resulting increased complexity of the rostering involved would make it impossible to ensure continued robust and reliable flight operations in the longer term. Some destinations and regions could no longer be served and this in turn would seriously diminish the effectiveness of the SWISS hub system. The separate handling of the two crew categories would also entail their unequal treatment in rostering terms. In addition, as a globally operating airline and given the sufficient availability of effective COVID vaccines, SWISS also wishes to perform to the full its duty of care towards its cockpit and cabin personnel.
"We must initiate this action now," said SWISS CEO Dieter Vranckx, "if we are to continue to maintain our global route network and fulfil our care obligations towards our employees."
In adopting its new vaccination requirement, SWISS is supported by corresponding provisions in the collective labour agreements for its cockpit and its cabin personnel, which provide for such action under such conditions. SWISS is also conducting an open and transparent dialogue with its social partners on the mandate planned.
ETIHAD ANTICIPATING SURGE IN DEMAND AS ABU DHABI OPENS TO FULLY VACCINATED TRAVELLERS





Etihad Airways, the national airline of the UAE, is prepared for a boost in travel to and from Abu Dhabi following the government's announcement to remove the quarantine requirement for all vaccinated travellers arriving from abroad.

Fully vaccinated travellers (with vaccines approved by the World Health Organization) can arrive from all international destinations without the need to quarantine. All travellers will require a PCR test within 48 hours of departure, a test on arrival and retesting on select days depending on the country they have travelled from. Unvaccinated travellers, however, should follow the rules according to the destination they are arriving from.
Tony Douglas, Group Chief Executive Officer, Etihad, commented: "The news is perfectly timed to begin welcoming the world back to Abu Dhabi. We expect a huge surge in demand from tourists and visiting friends and relatives from around the world. This will also give UAE residents greater flexibility and peace of mind when travelling globally.
"The emirate has delivered one of the world's best public health programmes to protect the population with an extremely high vaccination rate and smart technologically-driven solutions such as the Al Hosn app to ensure the safety of residents and visitors.
"This is a huge step forward as the UAE prepares to host the EXPO 2020, the Formula 1 Etihad Airways Abu Dhabi Grand Prix and many more global events over the coming months.
"Etihad is currently operating to 65 passenger destinations with one of the world's youngest and most sustainable fleets. We look forward to welcoming our guests to Abu Dhabi with Etihad to enjoy this world-class destination - an emirate and capital city we're so proud to call our home."
Flying with Etihad is supported by the Etihad Wellness programme which has been introduced to help limit the spread of COVID-19. Etihad was the first airline in the world to fully vaccinate its crew on board. Etihad also requires 100% of its passengers to show a negative PCR test before boarding to protect the inflight environment, which is now recognised to be one of the best in the world.
The airline has implemented an extensive sanitisation and wellness programme and is practising the highest standards of hygiene at every part of the customer journey. This includes catering, aircraft and cabin deep-cleaning, check-in, health screening, boarding, inflight, crew interaction, meal service, disembarkation and ground transportation, among others.

SINGAPORE AIRLINES LAUNCHES THE UPCYCLING PROJECT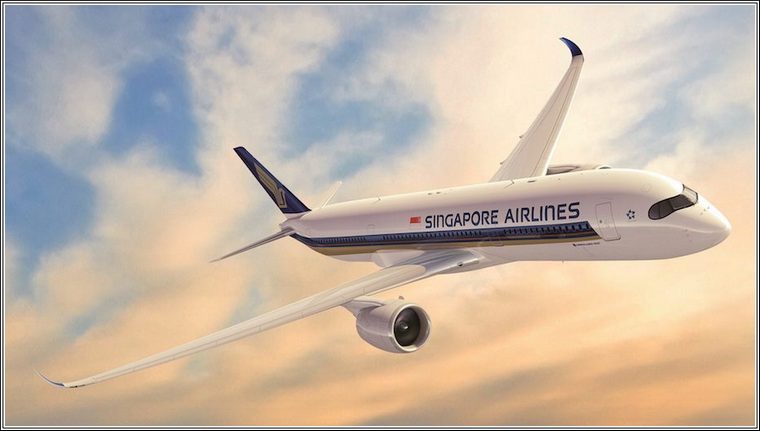 Singapore Airlines (SIA) has launched The Upcycling Project, through which the airline will provide parts and materials from retired commercial aircraft to various Singapore-based organisations and selected global retail brands. These parts can be upcycled and repurposed to create unique retail products and art pieces and will also be used to support educational institutions, artists as well as persons with disabilities.


The first initiative under The Upcycling Project will be a competition organised by SIA and Singapore University of Technology and Design (SUTD), that aims to promote awareness about design and upcycling among tertiary and pre-tertiary students in Singapore. Aircraft parts and materials will also be donated to several educational institutions, which they can use as learning materials for art or design courses. Further information can be found in Annexe A.
SIA has also appointed two Singapore-based brand and product consultants, Edwin Low1, Founder of Supermama, and Adriana Lim Escaño2, Chief Executive Officer of Abry. They will work with SIA to source for local and global retail brands that are keen to repurpose aircraft parts and materials into products such as bags, furniture, fashion apparels and accessories and service ware. More information on the sale of the finished products will be announced closer to their launch dates.
SIA will also work with SG Enable, an agency dedicated to supporting persons with disabilities, in their i'mable Collective initiative. Aircraft parts and materials will be provided to the i'mable Collective's makers such as Singapore Fashion Runway and SPD. People with disabilities can fashion them into gifts and products for sale via the makers' platforms, with the proceeds going directly to the makers.
Mr Yeoh Phee Teik, Senior Vice President Customer Experience, Singapore Airlines, said: "The Upcycling Project is a unique opportunity to repurpose parts and materials from older retired aircraft and find a new use for them. There was a lot of interest when we first broached the concept and we are happy to be able to support a wide range of communities through this initiative. Our customers and fans will also have a rare opportunity to own exceptional art pieces, as well as the exclusive items that our retail partners will create."
Professor Chong Tow Chong, SUTD's President, said: "SUTD is pleased to partner with SIA on this meaningful upcycling project and competition. Through the upcycling design competition, we hope to inspire the next generation of designers and innovators to create novel products from exclusive materials and spread the idea of upcycling among the community. In addition to the competition, SUTD has devoted an entire term studio led by the Architecture and Sustainable Design faculty to creating new products from upcycled aircraft parts. This is in line with SUTD's vision to create a better world by design."
Ms Adriana Lim Escaño, Chief Executive Officer, Abry, said: "The retail industry is very competitive, particularly with everyone trying to survive amid the Covid-19 pandemic. This collaboration turns that 'you versus me' mentality into 'we', by gathering global brands and local designers to work together and breathe new life into aircraft parts. With more participation, there are more possibilities for exciting designs, greater sustainability and a sense of hope in what we can create together."
Ms Jazz Chong, Owner of Ode To Art, said: "Ode To Art is happy to be part of this exciting upcycling project as we partner Singapore Airlines and local artists to create a new, dynamic art environment for the strong collector base in Singapore."

PLEASE GO TO
www.youtube.com/channel/UCCuRVZAGodT6sztTeXBGeMw
and subscribe to our YouTube channel