Compiled by Willie Bodenstein





AIRLINK IS THE MOST PUNCTUAL AIRLINE IN SOUTHERN AFRICA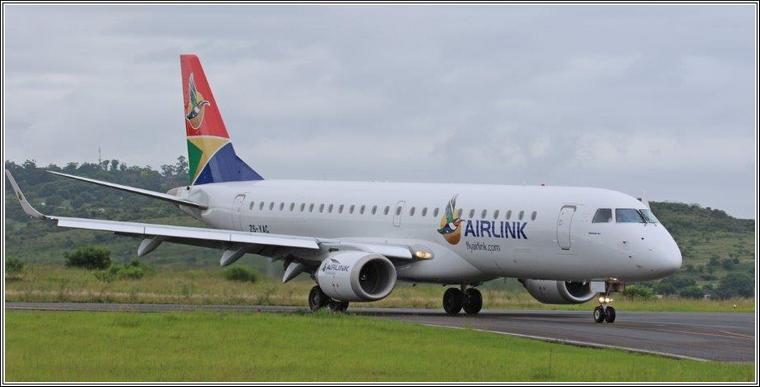 Airlink, the independent regional airline, has been ranked as South Africa's most punctual airline, based on its 97.70% average on-time performance for the year to date, according to the Airports Company South Africa (ACSA).

This puts Airlink on track to repeat its 2020 top ranking when its overall on-time performance was consistently better than 96%.
"It proves that there is always room for improvement. On-time performance is crucial for our customers who rely on Airlink for their business and leisure travel in the region, including those connecting with our expanding list of long-haul partner airlines. The reliability of our service has helped to fuel demand for our flights. As a result of our steady growth, Airlink now provides its hallmark service on mainline routes in addition to serving our traditional base of smaller cities and towns. Today, our fleet of over 50 aircraft serve more than 45 destinations across the widest network of all airlines in the region," explained Airlink CEO and Managing Director, Rodger Foster.
"Similarly, cargo shippers depend on Airlink to ensure their goods reach their markets on time and in pristine condition," he added.
According to ACSA's recent scores, Airlink achieved a 98.11% score for August 2021 and for the overall year to date for its flights departing and arriving at all ACSA-managed airports. To be classified as "on-time", departures and arrivals have to occur within 15 minutes of their published schedule
"This performance is a testament to our laser focus on providing excellent and reliable service. It also reflects the dedication and hard work of our partners and service providers in giving our customers a frictionless travel experience," said Mr Foster.
SAA'S RETURN TO SERVICE PROVIDES MUCH NEEDED LOCAL MARKET EQUILIBRIUM SAYS BOARD CHAIR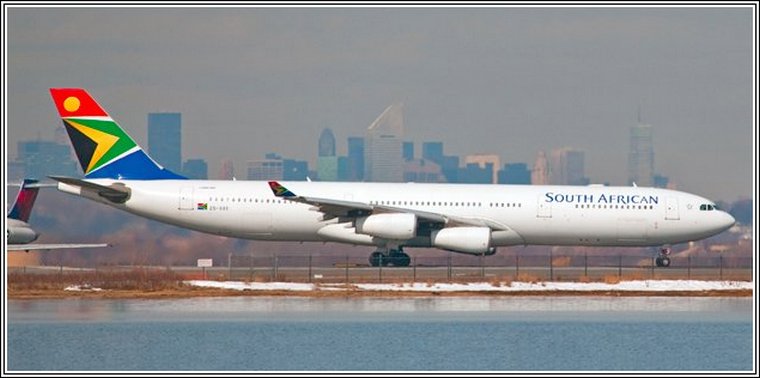 SAA Board Chairperson, John Lamola says the relaunch of the national carrier on September 23 fills him with pride and an awful sense of responsibility. He says he and his entire board understand the eyes of South Africa will be firmly focussed on the performance of the airline in coming weeks and months and he adds this is absolutely justified as the now solvent airline is back in business due to the support of the taxpayer.

With less than a week to take-off, Lamola says what SAA staff have accomplished so far is cause for celebration as preparations have been complicated, particularly in a sector which is under stress the world over.
Notes Lamola, "It is due to the wonderful trait of resilience that we South Africans are known of, that we have been able to reach this point of SAA rising from the ashes as a solvent company". Lamola says SAA resumes service with a clear vision that involves the incorporation of a strategic equity partner. "As a global airline, SAA will no longer be constrained by the complexities of state governance and have the competitive agility of a partially privately owned business."
Lamola says a major focus of his board in the future will be to balance the interests of private sector participants and the state while acknowledging the inevitable headwinds that the business will face. He said there is no doubt SAA will provide more market equilibrium in terms of ticket pricing. "Since SAA went into and then out of business rescue, there has been less local capacity and that means tickets have become more expensive. Our return to the skies will mean more competitive pricing and will enable more South Africans to fly."
According to Lamola, SAA's return to the skies is a major economic enabler, particularly with its strong focus on cargo flights. "Economics aside, there is also the pride factor. Seeing SAA's tail colours on international tarmacs is not only positive for South Africa but the rest of the continent.
According to Lamola, its critical to point out that the new SAA is a completely different entity to what it was in the past. "We have reduced our staff complement considerably and now have a lean efficient fleet of aircraft numbering eight, from a previous thirty-two. Many parts of SAA's repurposing have been difficult and painful at times, but our overriding dictum has been a sense of responsibility to the taxpayer and a promise that we will not go back to where we once were." He stated.
SAA's continuing success will be based on remaining a confident and strong player in global aviation as well as on a continuing and healthy uptake in ticket sales. "Bookings are the obvious measure of success and I'm thrilled so far that there is high interest both in South Africa and on the rest of the continent.
From September 23, flights are set to operate from Johannesburg to Cape Town, plus African capitals Accra, Kinshasa, Harare, Lusaka and Maputo from September 27.
RWANDAIR ADDS TWO NEW ROUTES IN DRC TO ITS NETWORK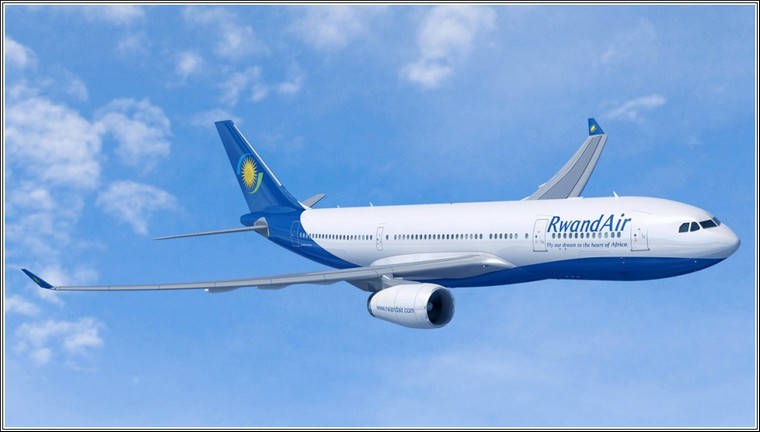 RwandAir continues its recovery from the pandemic by adding additional routes to the Democratic Republic of the Congo (DRC) from September. As of September 29, the Rwandan flag carrier is to launch new twice-weekly services to both Lubumbashi, the DRC's mining capital and Goma?? - capital of North Kivu province, on the shores of Lake Kivu on 15 October 2021.

Customers will be able to book directly through rwandair.com and fly on the airline's regional Bombardier CRJ Series aircraft, which offers seating in both Economy and Business Class, with a De Havilland Dash 8 also operating to Goma.
Yvonne Manzi Makolo, RwandAir CEO, said: "RwandAir's new twice-weekly services to Lubumbashi and Goma will add more choice and flexibility for customers flying to the Democratic Republic of the Congo.
"We believe these new routes will be extremely popular with RwandAir customers and increase both diplomatic and commercial links between the DRC and Rwanda.
"RwandAir is always looking for new markets to propel the airline's network and enhance the choice of destinations and routes, not only across sub-Saharan Africa, but also to longer-haul destinations.
"We hope to announce further new routes in due course to ensure we meet the demands of our customers and continue to provide top-flight destinations."
RwandAir's first destination in DRC was Kinshasa in April 2019, with these two new services tripling available capacity to the country.
Services to Lubumbashi will depart Kigali every Monday and Wednesday, as WB264 at 10:10am and arrives at 12:10pm. The returning WB265, departs Lubumbashi at 5:00pm, arriving back into Kigali at 7:00pm.
Flights to Goma will also depart Kigali every Monday and Wednesday, as WB266 at 12:40pm and arrives at 1:20pm. The returning WB267, departs Goma at 1:50pm, arriving back into Kigali at 2:30pm.
Lubumbashi is the second largest city in the Democratic Republic of the Congo and represents the main industrial centre for the mining district of south eastern Congo.
It acts as a hub for high volumes of the country's largest mining companies, making it a hot spot for business travellers and is also home of the famous Simba Brewery, where the world renowned Tembo beer is produced.
Goma lies a few miles south of the active Nyiragongo Volcano, close to the border with Rwanda, on the shore of Lake Kivu, the largest lava in the world. The city is a great gateway to nearby wildlife, including Virunga National Park.
UNITED AIRLINES PLANS TO BEGIN FLIGHTS BETWEEN WASHINGTON, D.C. AND LAGOS, NIGERIA IN NOVEMBER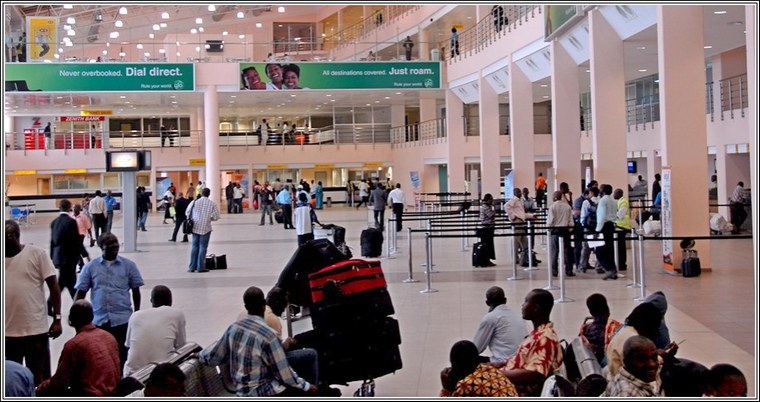 United Airlines has announced that a new service between Washington, D.C. and Lagos, Nigeria will begin November 29 (subject to government approval). The airline will operate three weekly flights connecting the U.S. capital to Nigeria's largest city, which is also the top Western African destination for U.S-based travellers.


"This new flight to Lagos has been highly anticipated by our customers and offers the first ever nonstop service between Washington, D.C. and Nigeria, as well as convenient, one-stop connections to over 80 destinations throughout the Americas including Houston and Chicago," said Patrick Quayle, United's vice president of international network and alliances. "On behalf of all of United, we'd like to offer our sincere thanks to the Nigerian Civil Aviation Authority and U.S. Department of Transportation for supporting our plans to provide this service."
"We are honoured to work with our partners at United Airlines to welcome their second nonstop connection from Dulles International to the African continent," said Carl Schultz, acting vice president of airline business development at the Metropolitan Washington Airports Authority. "Lagos joins nearly 50 other nonstop international destinations currently served by the National Capital Region's gateway to the world."
United will operate this route with a Boeing 787 Dreamliner featuring 28 United Polaris® business class lie-flat seats, 21 United Premium Plus® premium economy seats, 36 Economy Plus® seats and 158 standard economy seats. This flight is the only service between the U.S. and Nigeria to offer premium economy product. Flights will depart Washington, D.C. on Monday, Thursday and Saturday and return from Lagos on Tuesday, Friday and Sunday.
This new flight builds on United's expansion into Africa and solidifies United's leadership position to Africa from the D.C. metro area, with more flights to the continent than any other airline. Just this year, United launched new service between New York/Newark and Johannesburg, South Africa and between Washington, D.C. and Accra, Ghana. And this December and January, United will increase its service to Accra from three weekly flights to daily* as customers travel home for the winter holidays. United is also returning its popular service between New York/Newark and Cape Town, South Africa on December 1.
United's new flights comply with each country's COVID-19 protocols and customers should check destination requirements before traveling.

AIRBALTIC RECEIVES ITS 31ST AIRBUS A220-300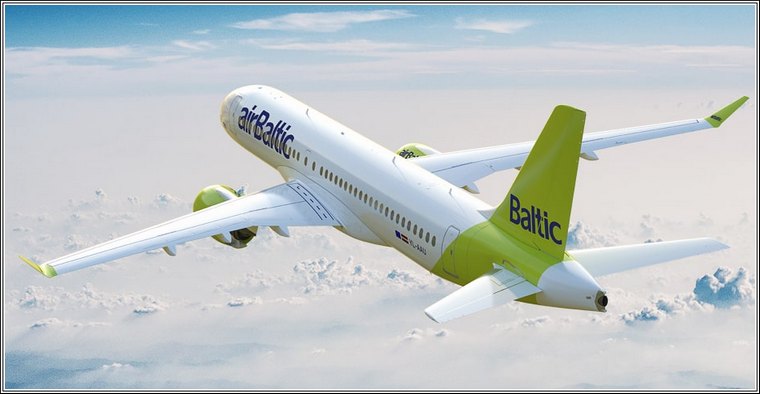 Latvian airline airBaltic welcomed its 31st Airbus A220-300 jet, registered as YL-ABE, in Riga. This is the sixth out of seven planned Airbus A220-300 aircraft deliveries for airBaltic in 2021. This aircraft is a part of the 50 Airbus A220-300 which airBaltic has ordered. In addition, airBaltic holds 30 options and purchase rights for the same aircraft type.

Since introduction of the Airbus A220-300 aircraft in late 2016, airBaltic has carried over 6 505 932 passengers on the aircraft. Thus far, most passengers have been carried to such destinations as Amsterdam, Paris, London, and Moscow. Airbus's A220-300s has completed over 78 246 flights and flown over 175 312 block hours.
Since May 2020, airBaltic operates all its flights with a single aircraft type - Airbus A220-300, thus minimizing the complexity and benefiting from the additional efficiency provided by the aircraft.
The Airbus A220-300 has performed beyond the company's expectations, delivering better overall performance, fuel efficiency and convenience for both passengers and the staff. This aircraft offers an excellent flying experience with such benefits for passengers as wider seats, larger windows, more hand luggage space in the cabin, improved lavatories and much more.
The Airbus A220-300 has a high-quality air filtering system equipped with High Efficiency Particulate Air (HEPA) type filter that provides the best level of filtration currently available for recirculated cabin air from the very beginning of boarding, during the entire flight and until all passengers have left the aircraft. The quality of cabin air is carefully controlled and is recirculated with ventilation rates that provide a total change of air 20-30 times per hour.
In addition, the new aircraft is also considerably quieter - with a four times smaller noise footprint. Moreover, at the moment it is the greenest commercial aircraft in the world, as it is the first aircraft to have a transparent declaration of the life-cycle environmental impact, helping to reduce CO2 and NOX emissions by 20% and 50% respectively.
BREEZE AIRWAYS REVEALS NEW A220 LIVERY, CONFIRMS ORDER FOR 20 ADDITIONAL A220-300 AIRCRAFT FROM MOBILE FINAL ASSEMBLY LINE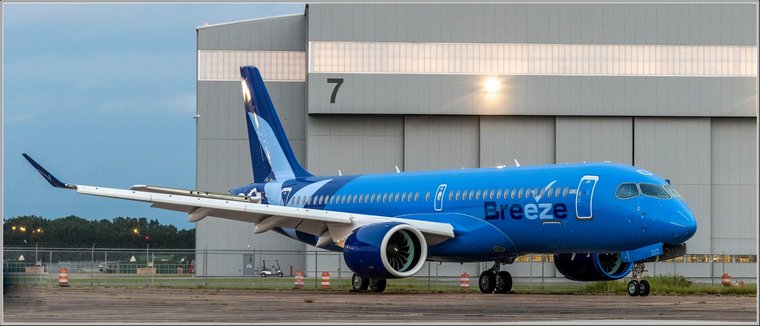 Breeze Airways has revealed its new A220-300 livery, while confirming that it has reached a purchase agreement with Airbus for 20 more of the aircraft. This previously undisclosed order for 20 brings Breeze's total order book to 80 A220-300s, the first of which will be delivered in Q4 2021.


The aircraft's fresh paint job was completed at Airbus' facility in Mobile, Alabama, which will deliver approximately one A220 per month to Breeze over the next six-and-a-half years. The airline plans to begin flights with the Airbus fleet in the second quarter of 2022.
The A220 superior efficiency will support the new airline's business objectives to offer a great travel experience, with low fares and high flexibility. Breeze is expected to provide nonstop service between underserved routes across the U.S. at affordable fares.
Breeze started airline operations in May 2021. This first A220 is the first new aircraft that will be operated by the airline.
The A220 is the only aircraft purpose-built for the 100-150 seat market and brings together state-of-the-art aerodynamics, advanced materials and Pratt & Whitney's latest-generation PW1500G geared turbofan engines. Benefitting from the latest technologies, the A220 is the quietest, cleanest and most eco-friendly aircraft in its category. Featuring a 50% reduced noise footprint and up to 25% lower fuel burn per seat compared to previous generation aircraft, as well as around 50% lower NOx emissions than industry standards, the A220 is a great aircraft for urban operations.
Over 170 A220s have been delivered to ten operators in Asia, North Americas, Europe and Africa, proving the great versatility of Airbus' latest family member.
AIRBUS TO DELIVER U.S.-COMPLETED COMMERCIAL AIRCRAFT WITH SUSTAINABLE AVIATION FUEL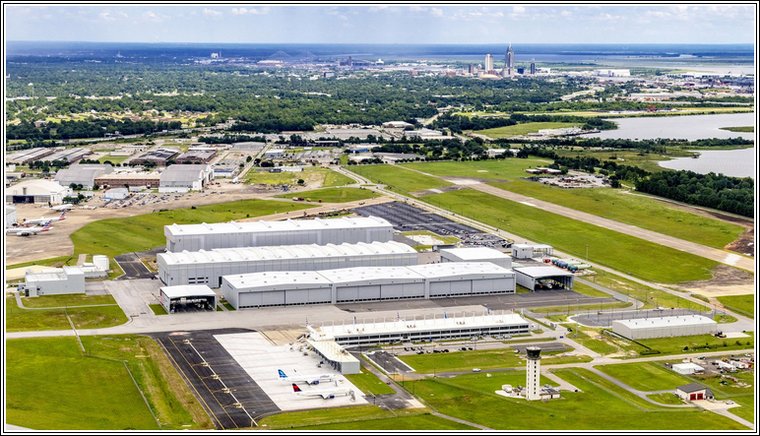 Airbus will start delivering all aircraft from its U.S. Manufacturing Facility in Mobile, Alabama with Sustainable Aviation Fuel (SAF) on board later this year. The initiative is a further step toward fulfilling Airbus' commitment to carbon-neutral growth in the aviation sector.

Airbus has reached an agreement with Signature Flight Support to supply SAF to its Mobile facility. No later than November 2021, all aircraft delivered to customers will be powered by a blend of SAF and conventional jet fuel. Signature Flight Support is working in partnership with World Energy to provide the U.S.-sourced SAF to Airbus.
"Delivering our Mobile-produced aircraft with SAF is an important, iterative step toward solving the carbon challenge," said Jeff Knittel, Chairman and CEO of Airbus Americas, Inc. "SAF is a positive contributor to enhanced sustainability in aviation since it enables up to an 80% reduction of CO2 across the fuel lifecycle. We are committed to making sustainable fuels an everyday reality with use on an increasingly larger scale and this announcement is further evidence of that."
From its U.S. Manufacturing Facility in Mobile, Alabama, Airbus delivers both A220 and A320 Family aircraft to U.S.-based customers. Since 2016, the company has delivered more than 260 Airbus aircraft from Mobile -- 54 of which have been turned over to airlines in 2021 alone.
AEROFLOT NAMED THE WORLD'S MOST PUNCTUAL MAINLINE AIRLINE IN AUGUST 2021





Aeroflot topped August 2021 on-time performance ranking among mainline airlines globally. In August, Aeroflot operated 92% of flights on-time, according to Monthly On-Time Performance Report released by Cirium, a global provider of aviation data for the travel industry. Besides, Aeroflot has retained its position as the most punctual mainline airline in Europe for the second month running.

Cirium obtains data from hundreds of unique sources and tracks over 100,000 flights daily to report on the on-time performance of airlines and airports.
This month, Cirium has re-initiated its coverage of the global airline category, which was suspended with the onset of the pandemic. This is a sign of a return to normalcy for the world's airlines, as Cirium's experts outlined.
Aeroflot has consistently improved on-time performance through efficient measures, including strict implementation of flight boarding regulations. Future plans include innovations based on the latest digital technologies, such as biometric controls, that will significantly accelerate pre-flight airport procedures for passengers.
LATAM AIRLINES TO UPGRADE MORE THAN 200 A320 FAMILY AIRCRAFT WITH AIRBUS' FUEL-SAVING DESCENT PROFILE OPTIMISATION FUNCTION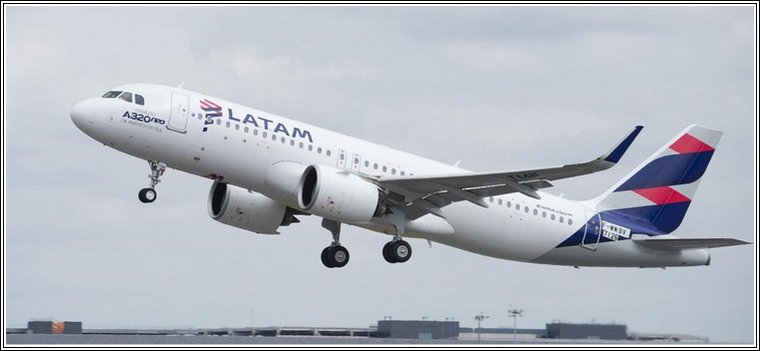 LATAM Airlines is to upgrade their A320 Family fleet with Airbus' "Descent Profile Optimisation" (DPO) function - a fuel-saving enhancement to the aircraft's on-board Flight Management System (FMS) performance database. This upgrade will be performed on over 200 of their A320 family fleet, becoming the biggest Airbus fleet equipped with this powerful fuel saving solution.

All the equipment kits required for the installation of the DPO performance software on LATAM's A320 Family fleet will start to be delivered from the end of 2021 until early 2022.
The DPO function allows aircraft to descend from cruise altitude using only idle engine thrust, which reduces fuel consumption, bringing proportional CO2 and NOx (nitrogen oxide emissions) reductions. To further enhance the fuel reduction DPO maximises the time spent at efficient cruise level -by not starting the descent too early- and subsequently minimising the amount of time spent at an inefficient 'level-off' stage at the bottom of the descent -when the aircraft's engines generate thrust to maintain level flight in dense air prior to final landing approach.
Optimisation of the aircraft's flight trajectory is one of the key factors to further improve efficiency in cooperation with Air Traffic Control. By optimising the descent trajectories of its aircraft and reducing the fuel flow to the engines -arising from the lowest 'idle' thrust setting during the descent phase- thanks to the DPO function, LATAM Airlines will generate over 100 tons fuel savings per year per aircraft across their network, including constrained airports like Lima, Santiago and São Paulo. This will reduce CO2 emissions by over 300 tons per year per aircraft, representing a significant contribution to more sustainable flight operations with 60,000 tons of CO2 each year for the entire LATAM Airlines' A320 family fleet.
DPO is one of the several flight operations optimisation solutions offered by Airbus and its flight operations services subsidiary Navblue. Together with improved Air Traffic Management, these fuel savings solutions enable operators to start aviation decarbonisation now.
BRUSSELS AIRLINES AND MOULINSART RESTORE BELGIAN ICON RACKHAM AND PARTNER UP FOR FIVE MORE YEARS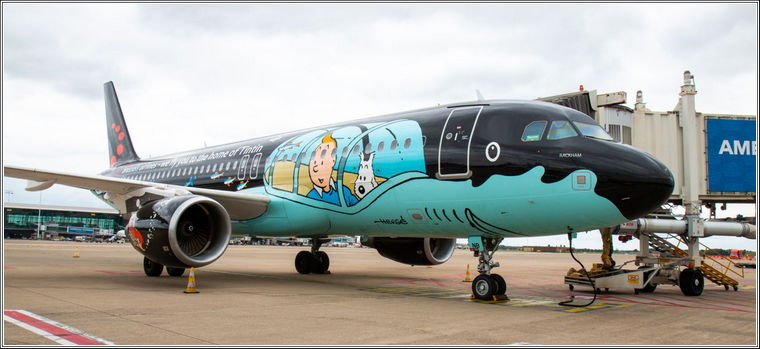 Rackham, still one of the most photographed planes in the world, will be part of the Brussels Airlines fleet until 2026.


As Rackham reached its repainting deadline, Moulinsart and Brussels Airlines agreed to prolong their partnership and restore the aircraft painting in its original state, meaning that Rackham will stay in the airline's fleet for at least five more years.
While the painting on the outside remains almost identical, the interior of the aircraft has been upgraded with more Tintin illustrations by the hand of Hergé.
PLEASE GO TO
www.youtube.com/channel/UCCuRVZAGodT6sztTeXBGeMw
and subscribe to our YouTube channel