PLETTENBERG BAY AIRPORT COULD SOON BE BACK IN ACTION, WITH SCHEDULED FLIGHTS BY PRIVATE DOMESTIC AND REGIONAL AIRLINE, CEMAIR, RECOMMENCING IN OCTOBER.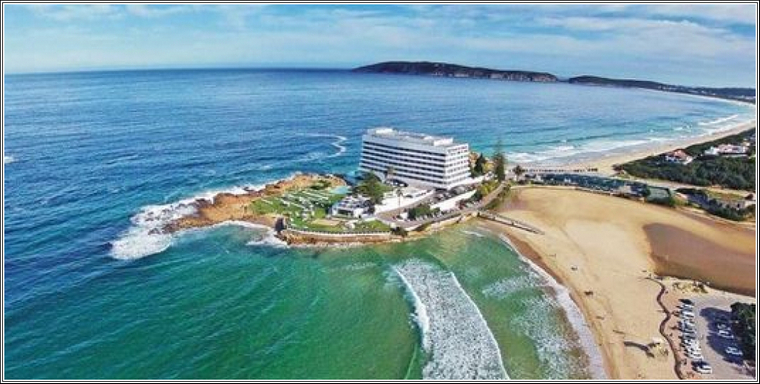 CemAir recently issued a statement in conjunction with the Bitou Local Municipality, concerning the binding agreement into which the parties are entering with regard to the restoration of the licence of the Plettenberg Bay Airport and the restoration of scheduled flights by CemAir.
In terms of the agreement, CemAir will engage with the South African Civil Aviation Authority to, jointly with the municipality, manage the process of rectifying all identified non-conformances. As the owner of the airport, the municipality will provide its full co-operation and support to expedite this process.
Additional resources will come from CemAir to resolve the identified shortcomings, allowing the airport to once more meet safety compliance requirements as soon as possible.
The statement said, with the support of the CAA, that it would be possible to recommence commercial flights to Plettenberg Bay during October.
The agreement will allow for the implementation of a Council Resolution to outsource the management of the airport to a suitably qualified private party through an open and transparent tender process.

UNITED AIRLINES AND AIRLINK ANNOUNCE CODESHARE AND LOYALTY PROGRAM AGREEMENT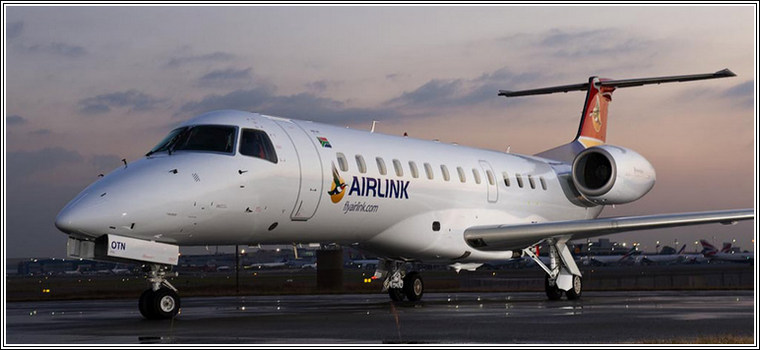 United Airlines and the South African airline, Airlink, announced a new codeshare agreement that will offer customers more connections between the U.S. and Southern Africa than any other airline partnership. The new agreement, which is subject to government approval, will offer one stop connections from the U.S. to 45 destinations in Southern Africa. Additionally, United will be the first airline to combine its loyalty program with Airlink, allowing MileagePlus members to earn and redeem miles when they travel on Airlink's flights.

"United continues to demonstrate our commitment to Africa, beginning three brand new flights to the continent this year alone including new service to Accra, Ghana; Lagos, Nigeria and Johannesburg, South Africa," said Patrick Quayle, vice president of international network and alliances at United. "Now, through our codeshare agreement with Airlink - which is the most expansive partnership in Southern Africa - customers will be able to easily explore more bucket list destinations across the continent including easy connections to Namibia, Botswana, Mozambique, Zambia, Zimbabwe and more."
United has continued to expand its footprint into Africa, with direct service to four African destinations. Earlier this month, United announced flights between Washington, D.C. and Lagos Nigeria will begin November 29. Earlier this year, United launched new service between New York/Newark and Johannesburg, South Africa and between Washington, D.C. and Accra, Ghana, which is expected to operate daily this December and January. United's popular service between New York/Newark and Cape Town, South Africa will also resume on December 1.
"North America is an important source market for our destinations. This codeshare will make it easy for our North American customers to reach the Okavango Delta, Chobe, the Kruger National Park and adjacent private game lodges, Cape Town, the Garden Route, Swakopmund and the Copperbelt, among others. Similarly, the codeshare means that our customers in the 12 African countries we currently serve, will have fast and seamless access to all of United's network," said Airlink CEO and Managing Director, Rodger Foster
The airlines expect full implementation of this agreement to come into effect in the coming months.
United is committed to putting health and safety at the forefront of every customer's journey, with the goal of delivering an industry-leading standard of cleanliness through its United CleanPlus SM program. United has teamed up with Clorox and Cleveland Clinic to redefine cleaning and health safety procedures from check-in to landing and has implemented more than a dozen new policies, protocols and innovations designed with the safety of customers and employees in mind. To manage entry requirements in different destinations and find places to get tests, customer can visit United's Travel Ready Centre.
SAA SIGNS A MEMORANDUM OF CO-OPERATION WITH KENYA AIRWAYS TO SHARE STRATEGIC CAPABILITIES





South African Airways (SAA), now back in local service and commencing regional services, marks the importance of the African continent. SAA is signing a memorandum of co-operation with Kenya Airways with a longer-term view to co-starting a Pan-African Airline Group that in time, will enhance mutual growth potential by taking advantage of strengths of the two airlines' busy hubs.

SAA's Interim CEO Thomas Kgokolo, says "As well as being a strong local carrier, part of our broader growth strategy is to become a major player in regional travel and this joint memorandum with Kenya Airways, one of the continent's strongest and most respected carriers, will do just that. Part of SAA's core remit is to be a significant enabler of business and trade in Africa and it's through a strategic understanding like this that real progress will be made in advancing South Africa and the continent's growth."
Mr. Allan Kilavuka, Kenya Airways' CEO, highlighted the partnership's significance in turning around the fortunes of both KQ and SAA. "The future of aviation and its long-term sustenance is hinged on partnership and collaboration. Kenya Airways and South African Airways collaboration will enhance customer benefits by availing a larger combined passenger and cargo network, fostering the exchange of expertise, innovation, best practices and adopting home-grown organic solutions to technical and operational challenges''. Said Mr Kilavuka.
The memorandum Kgokolo says, will help improve customer experience by offering a wider range of choices and destinations. The cooperation will also help in the standardisation of product and service offering that is in line with current global aviation trends.
Working with Kenya Airways he says will also harness internal resources and capacities leading to sustainable and cost-effective growth. This includes shared services in the areas of route networks, fleet and capacity deployment; exploring economic, technical as well as maintenance, repair and overhaul opportunities to achieve economies of scale.
Kgokolo says collaboration will also assist both airlines in the current and post-pandemic business and travel environment. This he says involves, joint recovery strategies and other cost containment strategies that will aid recovery of both carriers in an increasing competitive African airline environment. This agreement does not offer an exclusivity that precludes either of the airlines from pursuing commercial co-operation with other carriers within the current route network strategy.
Kgokolo believes the memorandum will also help the tourism sectors in both countries in time creating the most formidable airline in Africa, benefiting from at least two attractive hubs in Johannesburg, Nairobi and possibly Cape Town.
Kgokolo says the next step is for both parties to set up a joint working group to further discuss the memorandum and to put in place systems to achieve their joint stated objectives.
EMIRATES AND SOUTH AFRICAN AIRWAYS REACTIVATE PARTNERSHIP TO BOOST CONNECTIVITY AND EXPAND CUSTOMER OPTIONS IN AFRICA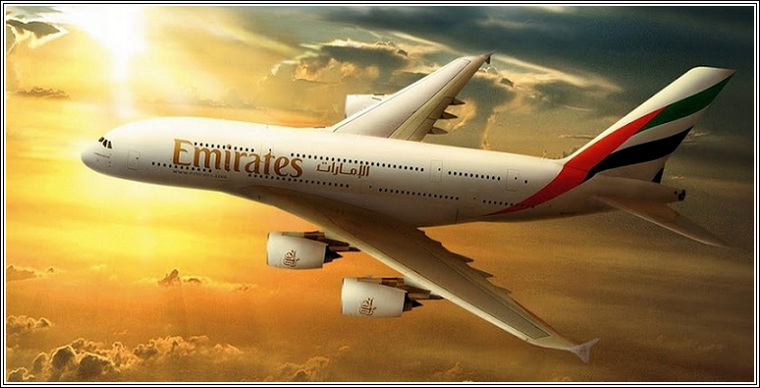 With South African Airways (SAA) resuming operations, Emirates has been working closely with SAA to reactivate its long-standing partnership which aims to improve the customer experience and provide more value to travellers when flying on both carriers. The move also helps cement SAA's standing and position and will build growth momentum as the carrier initially restarts flights to six African destinations.

Emirates and SAA have been working towards increasing alignment across products, services and reactivation of synergies between loyalty programmes and will be initially kicking off with a reciprocal commercial arrangement. The agreement includes SAA coded and Emirates-operated routes between South Africa and Dubai on a single ticket, enabling travellers to seamlessly check-in their bags to their final destinations from 1 October. Emirates will also place the SAA code on major trunk routes between South Africa and Dubai.
Adnan Kazim, Chief Commercial Officer, Emirates Airline, remarked on the revival of the partnership: "The partnership between Emirates and South African Airways builds on our shared commitment to providing customers more schedule choices and increased connectivity across Africa and through our growing network. We value our nearly 25 years of successful partnership with SAA and we are working hard to take more positive steps forward to continue to grow our relationship and provide our customers with even more connectivity in the future."
SAA's Interim CEO Thomas Kgokolo says, "As SAA starts to rebuild, the long-standing partnership with Emirates is both valued and critical to our future growth plans: "We share the same vision of seamless, efficient and excellent customer service with connectivity to multiple destinations. We are confident this partnership will lead to the addition of more route and destination options, particularly across Africa as we both recognise the economic, trade and tourism potential the continent has and our key role as enablers."
The move to reactivate the partnership also supports the recovery of South Africa's tourism industry through facilitating enhanced connectivity for international visitors in and out of the country.
In the coming months, plans are underway to expand cooperation and solidify the partnership even further on more domestic and regional points in Africa as SAA expands its operations, while Emirates will also reciprocally add more options for SAA customers to connect to select destinations within its network on one itinerary.
The Emirates SAA partnership started in 1997 and over the last ten years, more than a million passengers have flown across the joint network of both airlines, which grew to 110 destinations prior to the pandemic.
With the restoration of the SAA partnership, Emirates' footprint across South and southern Africa offers customers more options across the continent.
IATA URGES KENYAN GOVERNMENT TO REDUCE PCR TEST FEES TO BOOST AIR TRAVEL, ECONOMIC RECOVERY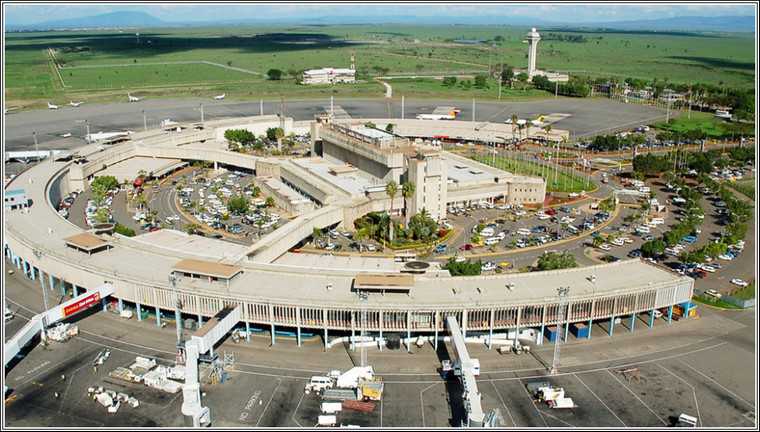 The International Air Transport Association (IATA) urged the Kenyan government to use all mechanisms at its disposal to encourage air travel, including reductions in COVID-19 test charges.


"Kenya's air transport recovery is stalling and requires ongoing support. Among the interventions, we are urging Kenya's government to reduce the cost of PCR tests for travellers, which, at roughly US$80 each, is significantly higher than the average in Africa," said Kamil Al Awadhi, IATA's Regional Vice President for Africa and Middle East.
"The high cost of tests has become a major deterrent and a drag on the recovery of Kenya's air transport and tourism sectors. An alternative solution would be to permit the use of more cost-effective antigen tests," he added.
Airline passenger traffic to, from and within Kenya fell by 52% in June 2021 vs June 2019. The picture was similar for the first half of 2021, with passenger volumes having declined by 54.2% as compared to the first half of 2019. The next two years should see stronger recovery as Kenya's vaccination rate improves and more countries reopen their borders to the country.

IATA URGES ETHIOPIAN GOVERNMENT TO MAINTAIN SUPPORT FOR AVIATION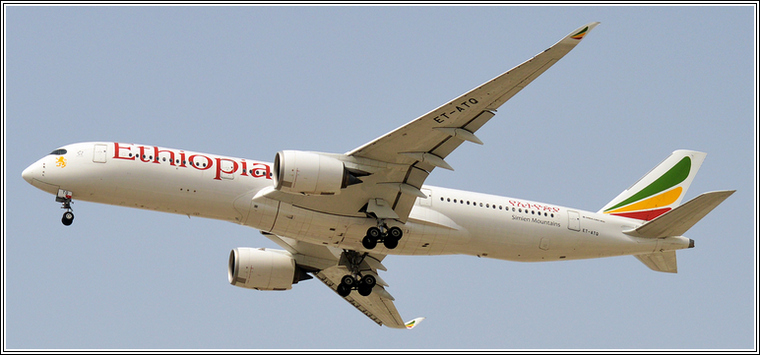 The International Air Transport Association (IATA) called on the government of Ethiopia to continue its focus on maintaining efficient air connectivity amid the COVID-19 crisis. This will place Ethiopia in a strong position to weather the crisis and speed up the eventual industry and economic recovery.


"We congratulate Ethiopia for the positive steps it has taken to promote travel and air service connectivity throughout the pandemic. This includes accepting vaccinated travellers without restrictions, managing the cost of PCR testing to ensure it is affordable and implementing a testing regime which accepts both PCR and rapid antigen tests. These measures should put Ethiopia on a faster track to recovery, not just for air transport but across the economy," said Kamil Alawadhi, IATA's Regional Vice President for Africa and Middle East.
Ethiopia is performing above the African continent's average demand for air transport services and has made progress in the recovery.
Passenger traffic to, from and within Ethiopia in June 2021 was 30% less than in June 2019, a significant improvement on the 47% drop for January 2021 compared to January 2019. Ethiopia's June performance was well ahead of the -66.6% (compared to 2019) recorded for the African continent. Passenger demand is expected to recover to pre-COVID levels by 2023.
Key priorities to support and sustain a recovery include:
Digitalization of health certificates: As passenger numbers increase in the recovery, digitally managing travel health credentials will be essential to avoid queuing and crowding airports. The African Union's Trusted Travel Pass and the IATA Travel Pass are both tools that can help governments efficiently and conveniently verify traveller health credentials.
Releasing Blocked Funds: Approximately $59 million (as of August) in airline funds are being blocked from repatriation in Ethiopia. Resolving this quickly is critical for airlines to continue providing connectivity needed to sustain jobs and energize economies as they recover from COVID-19.
-
Implementing the Single African Air Transport Market (SAATM): The SAATM was the solution to unlocking travel within the African continent pre-pandemic. Post-pandemic it will provide an even more important economic boost to the continent. Full implementation of SAATM across the continent would generate significant economic benefits for Ethiopia, namely creating 21,000 new jobs and adding $81.8 million to the GDP.

With low vaccination rates across Africa, the continent and its people are vulnerable and the economic recovery from COVID-19 is at risk. Moreover, with more countries lifting travel restrictions for those vaccinated (as the US announced yesterday), the freedom of movement will be limited until vaccines are universally available. With less than 1% of Ethiopia's population fully vaccinated, the challenge is particularly acute.

"Nations, governments, politicians, and business must cooperate through COVAX so that everyone gets access to the vaccines they require, no matter where they are," said Alawadhi.


RWANDAIR ADDS TWO NEW ROUTES IN DRC TO ITS NETWORK





RwandAir continues its recovery from the pandemic by adding additional routes to the Democratic Republic of the Congo (DRC) from September. As of September 29, the Rwandan flag carrier is to launch new twice-weekly services to both Lubumbashi, the DRC's mining capital and Goma?? - capital of North Kivu province, on the shore of Lake Kivu on 15 October 2021.

Customers will be able to book directly through rwandair.com and fly on the airline's regional Bombardier CRJ Series aircraft, which offers seating in both Economy and Business Class, with a De Havilland Dash 8 also operating to Goma.
Yvonne Manzi Makolo, RwandAir CEO, said: "RwandAir's new twice-weekly services to Lubumbashi and Goma will add more choice and flexibility for customers flying to the Democratic Republic of the Congo.
"We believe these new routes will be extremely popular with RwandAir customers and increase both diplomatic and commercial links between the DRC and Rwanda.
"RwandAir is always looking for new markets to propel the airline's network and enhance the choice of destinations and routes, not only across sub-Saharan Africa, but also to longer-haul destinations.
"We hope to announce further new routes in due course to ensure we meet the demands of our customers and continue to provide top-flight destinations."
RwandAir's first destination in DRC was Kinshasa in April 2019, with these two new services tripling available capacity to the country.
Services to Lubumbashi will depart Kigali every Monday and Wednesday, as WB264 at 10:10am, arriving at 12:10pm. The returning WB265, departs Lubumbashi at 5:00pm, arriving back into Kigali at 7:00pm.
Flights to Goma will also depart Kigali every Monday and Wednesday, as WB266 at 12:40pm, arriving at 1:20pm. The returning WB267, departs Goma at 1:50pm, arriving back into Kigali at 2:30pm.
Lubumbashi is the second largest city in the Democratic Republic of the Congo and represents the main industrial centre for the mining district of south-eastern Congo.
It acts as a hub for high volumes of the country's largest mining companies, making it a hot spot for business travellers and is also home of the famous Simba Brewery, where the world renowned Tembo beer is produced.
Goma lies a few miles south of the active Nyiragongo Volcano, close to the border with Rwanda, on the shore of Lake Kivu, the largest lava in the world. The city is a great gateway to nearby wildlife, including Virunga National Park.
AIR FRANCE UNVEILS ITS FIRST AIRBUS A220-300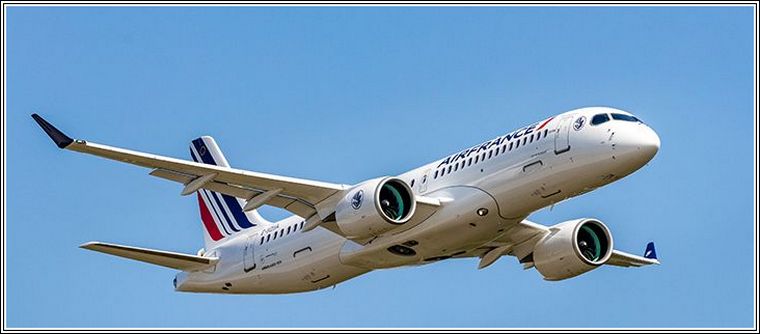 Air France took delivery of its first Airbus A220-300, the company's latest jewel in the fleet on its short and medium-haul network. Since introducing the Airbus A350 on its long-haul network, the company is continuing its fleet renewal and by 2025, will have integrated the 60 A220-300s ordered in 2019 to gradually replace its Airbus A318s and A319s, as well as several Airbus A320s. This order - the largest from a European customer - includes an additional mix of 30 options and 30 purchase rights.

Named "Le Bourget" in homage to the town north of Paris, which is deeply linked to the aviation industry, the aircraft sports the emblematic Air France livery. It also features the winged seahorse on the front of its fuselage and on its wingtips, the symbol embodying the company's founding myth.
As from 31 October 2021, the Airbus A220-300 will fly to Berlin (Germany), Barcelona, Madrid (Spain), Milan-Linate and Venice (Italy) from the Air France hub at Paris-Charles de Gaulle. During the 2021-2022 winter season, the aircraft will gradually extend its network to Bologna, Rome (Italy), Lisbon (Portugal) and Copenhagen (Denmark).
The most innovative and efficient single-aisle aircraft in its class, the Airbus A220-300 is perfectly suited to Air France's short and medium-haul network. It provides a cost reduction per seat of 10% compared to the Airbus A318 and A319 and stands out for its energy efficiency, consuming 20% less fuel than the aircraft it replaces and its CO2 emissions are also reduced by 20%. Its noise footprint is also 34% lower. These characteristics will play a decisive role in reducing Air France's environmental footprint and achieving its sustainable development objectives. By 2030, the airline will have reduced its overall CO2 emissions per passenger/km by 50% compared to 2005, or 15% in absolute terms. Air France is also committed to working with all its stakeholders and the public authorities to achieve the climate target of zero net CO2 emissions by 2050.
The Air France Airbus A220-300 has 148 seats, in a 3-2 seat configuration (5 seats across) offering 80% of customers a window or aisle seat. It offers two travel cabins, Business and Economy and access to Air France Connect, the airline's inflight Wi-Fi service.
The seat is the widest on the market (48 cm). It reclines to 118 degrees and has an adjustable headrest, leather upholstery and an ergonomic seat cushion for enhanced comfort. A wide solid tray table, cup holder, a pouch for storing magazines and books, individual USB A and C ports and tablet or smartphone holder integrated into the backrest complete the package.
The cabin, the most spacious and brightest in its category, is decorated in the Air France signature colours - shades of blue, a strong presence of white providing light and contrast and a hint of red symbolize the airline's excellence and know-how. The carpet revisits the traditional ornamental herringbone pattern, symbolizing the emblematic Haussmann-inspired world of Parisian apartments.
Large panoramic windows provide natural light for the duration of the trip. From boarding to landing, specially-adapted cabin mood lighting settings create bright, dynamic lighting for the welcome and disembarkation phases and softer lighting for a more relaxed, serene atmosphere during the flight. The spacious baggage racks are easy to access. The central aisle is particularly wide, allowing customers to move about with ease.
Finally, as on the entire Air France fleet, the air in the cabin is renewed every 3 minutes thanks to a HEPA (High Efficiency Particulate Air)-type filter air recycling system that eliminates 99.9% of particles and viruses.
AIRBUS LAUNCHES EXTRA HIGH PERFORMANCE WING DEMONSTRATOR TO FORTIFY DECARBONISATION AMBITION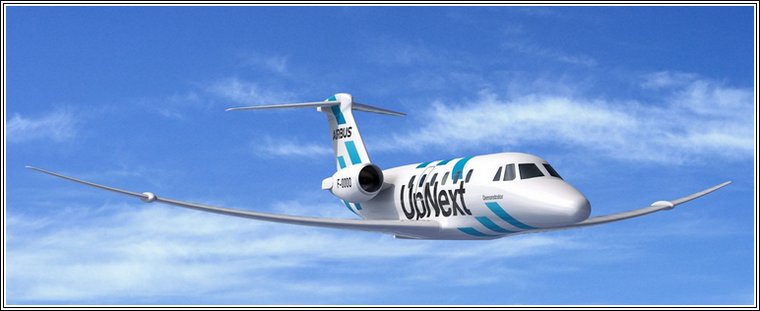 Airbus has launched an extra-performing wing demonstrator project focused on accelerating and validating technologies that will improve and optimise wing aerodynamics and performance for any future aircraft. This scaled demonstrator will integrate and fly breakthrough wing technologies on a Cessna Citation VII business jet platform in representative flight conditions.

"Airbus' extra-performing wing demonstrator is another example of Airbus' novel technology-oriented solutions to decarbonise the aviation sector," says Sabine Klauke, Airbus Chief Technical Officer. "Airbus is continuously investigating parallel and complementary solutions such as infrastructure, flight operations and aircraft structure. With this demonstrator, we will make significant strides in active control technology through research and applied testing of various technologies inspired by biomimicry."
Similar to how an eagle soars, adapting the shape, span and surface of its wings and feathers, this demonstrator allows for increased flight efficiency. Various technology bricks will be investigated to enable the active control of the wing, including: gust sensors, pop-up spoilers or plates that are rapidly deflected perpendicular to airflow, multifunctional trailing edges that dynamically change wing surface in flight and a semi-aeroelastic hinge.
The demonstrator is hosted within Airbus UpNext, a wholly-owned Airbus subsidiary created to give future technologies a development fast-track by building demonstrators at speed and scale, in order to evaluate, mature and validate potential new products and services that encompass radical technological breakthroughs.

CHINA AIRLINES JOINS IATA TRAVEL PASS TRIAL TO FURTHER ENHANCE ITS DIGITAL PANDEMIC SERVICES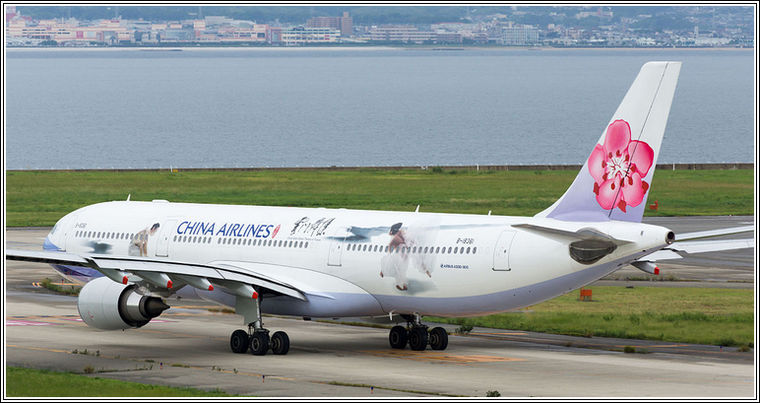 China Airlines is closely monitoring the latest developments in digital health platforms as part of its pandemic prevention program. On August 30, China Airlines began trialling the IATA Travel Pass launched by the International Air Transport Association to provide digital health verification. The IATA Travel Pass will initially be trialled on flights returning to Taiwan from 8 destinations (Los Angeles, Ontario, San Francisco, New York, Vancouver (Canada), Frankfurt (Germany), London (UK) and Singapore.

This service will expedite the check-in process, reduce unnecessary human contact and provide passengers with greater peace of mind during their flight.
China Airlines has partnered with IATA to trial the Travel Pass on flights to Taiwan from the US, Canada, Germany, UK and Singapore. Information about the trial can be found in the "Novel Coronavirus Service Information" section of the China Airlines website. To participate, download the Travel Pass app from the App Store or Google Play. First, complete the online registration process. Then, go to a designated hospital to take the PCR test. The hospital will update the IATA Travel Pass with an electronic copy of the PCR test report that passengers can present at check-in. Their health information can then be readily checked by China Airlines ground staff, minimizing the amount of contact and expediting the entire check-in process.
Contact-free services will become a key trend for future of air travel. China Airlines partnered with the Affinidi digital health verification platform from April this year to trial digital health verification and simplify the check-in process on flights returning to Taiwan from Singapore and Kuala Lumpur. The new partnership with IATA will expand digital verification services to destinations in Europe and North America. After this IATA trial run, the results will be assessed to see if the program can be expanded to cover more China Airlines flights. Concurrently, China Airlines is also actively seeking out other international digital verification platforms to do more testing, with the goal of further optimizing its own digital pandemic services. Negotiations are also under way with system operators to digitize health declarations and reduce physical contact points. To provide travellers with a safe and convenient travel experience, China Airlines is also working with the "Digital Proof of Vaccination Platform" that is under development in Taiwan to check travellers' COVID-19 vaccination and PCR testing records.
China Airlines continues to focus on pandemic prevention and reduction of transmission risk. They closely monitor the direction and actions of international aviation organizations as well. Joining SkyTeam's SkyCare&Protect project from last year (2020), China Airlines implemented pandemic prevention and flight safety measures, including the complete disclosure of travel information on the official website and the promotion of contactless services. Travelers are encouraged by China Airlines to complete their flight and luggage check-in procedures online.
Automated facial recognition self-service boarding was also incrementally introduced at the San Francisco, Hong Kong, New York, and Songshan (Taipei) airport stations. In July, China Airlines also added a "Flysafe Information & Service" section to consolidate all COVID-19 information and to provide comprehensive, value-added services. The platform can be used as a one-stop shop for booking accommodation, transport and hospital testing services.

PLEASE GO TO
www.youtube.com/channel/UCCuRVZAGodT6sztTeXBGeMw
and subscribe to our YouTube channel