Compiled by Willie Bodenstein





AIRLINK TO LAUNCH JOHANNESBURG - LUANDA SERVICE, TICKET SALES OPEN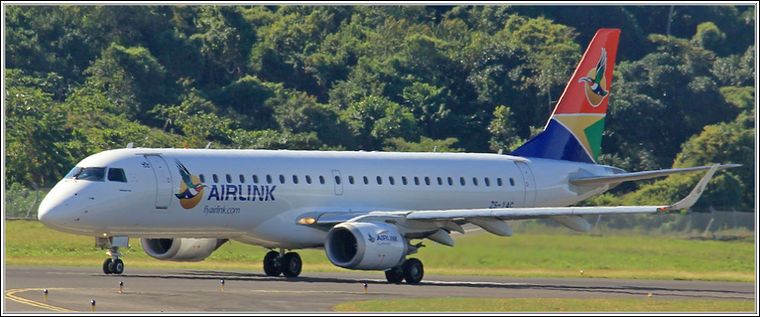 Airlink, the independent Southern African regional airline, will launch a new direct three-times weekly service between Johannesburg and Luanda from 21 October 2021.

Tickets have gone on sale for the flights, which will be operated with a modern 98-seat Embraer E-190 jetliner. Travellers can conveniently connect with Airlink's South African domestic and other regional services.
"The South Africa-Angola corridor has been under-served given its crucial commercial and economic importance. By establishing this service, Airlink is providing customers with more affordable competitive choices on the route. This will benefit businesses and stimulate commercial activity between the two cities and countries. In doing so, we will be able to promote travel, air cargo and tourism, all of which are vital to re-energise economies as we emerge from the pandemic crisis," said Airlink CEO and Managing Director, Rodger Foster.
Airlink's great value for money fares include a 20kg free economy class checked in luggage allowance plus a 15kg sporting equipment allowance. Onboard, our customers are treated to a complimentary light meal, refreshments, comfort with generous leg room and a choice of aisle or window seat (our flights do not have middle seats).
Customers also have the freedom to book business class on this route and enjoy Airlink's intra-continental Business Class service available on the state-of-the-art Embraer E-jet. The cabin offers six business class seats, generous pitch with plenty legroom and wide seats arranged in a two-plus-one abreast configuration. Onboard business class service on these flights includes complimentary meals and beverages, a 30kg check-in luggage allowance, priority boarding and lounge access at selected airports.
Flight Schedule:
4Z 042 departs Johannesburg 09h40. Arrives Luanda 12h25 on 21 October. Inaugural flight
4Z 193 departs Luanda 16h35. Arrives Johannesburg 21.10 on 21 October. Inaugural flight
Thereafter from 24 October:
4Z 044 departs Johannesburg 09h40. Arrives Luanda 12h25 on Tuesdays, Thursdays and Sundays
4Z 045 departs Luanda 13h25. Arrives Johannesburg 18.00 on Tuesdays, Thursdays and Sundays.
IATA STATEMENT ON AUSTRALIA'S ANNOUNCEMENT ON REOPENING OF BORDERS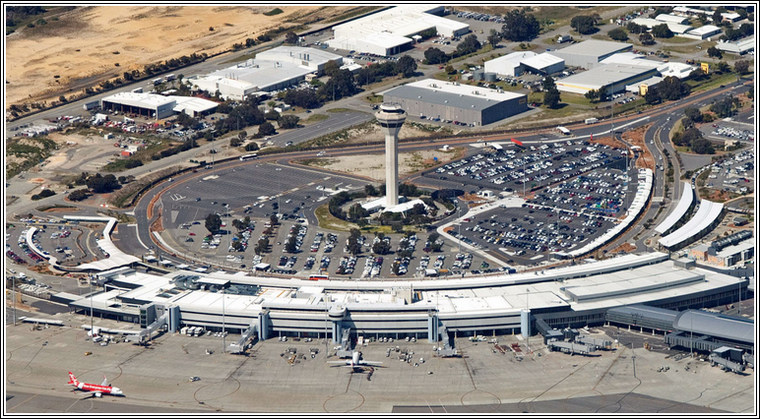 Sydney - In response to the announcement by the Australian government on the next steps to reopen, Philip Goh, IATA's Regional Vice President for Asia Pacific, gave the following comment: "This is a step forward. But more can still be done. The announcement of the November timeline and the removal of the international arrival caps are positive steps forward. The reduction of quarantine period and introduction of home quarantine for vaccinated Australians are also steps in the right direction. We welcome the use of rapid antigen tests for international travel.

Realistically, the woes of the travel and tourism sectors will persist as long as passenger caps are retained for unvaccinated arrivals and quarantine remains even for the vaccinated. International travel recovery will be muted and restrained when quarantine remains.
Ultimately, the need to quarantine should be removed for those who are vaccinated and who test negative prior to departure for Australia. We urge the Australian government to follow guidance from WHO on a risk-based approach. This includes relaxing measures and/or quarantine requirements for travellers who are fully vaccinated. And to provide alternatives for unvaccinated individuals through testing.
A number of major states - the US, Canada, European states - have lifted quarantine requirements for international arrivals. Australia needs to work towards a similar approach.
Airlines will also need more details if this is to be operationalized in November. Hence it is essential that the Australian government steps up its engagement with the aviation sector, to help airlines prepare for the safe and efficient re-opening of Australia's borders."
ICAO WELCOMES NEW NET-ZERO 2050 AIR INDUSTRY COMMITMENT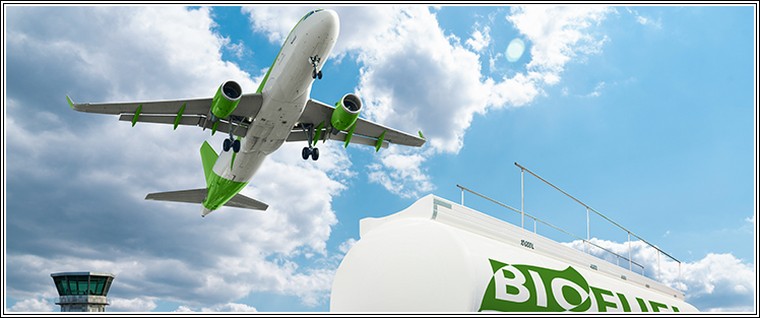 ICAO's Council President and Secretary General have welcomed the timely and ambitious target adopted by the international air industry to achieve net-zero carbon emissions by 2050.

In a declaration released by the Air Transport Action Group (ATAG), the air industry sector committed that "global civil aviation operations will achieve net-zero carbon emissions by 2050, supported by accelerated efficiency measures, energy transition and innovation across the aviation sector and in partnership with governments around the world."
"The latest IPCC reports are unequivocal about the threats now posed to humanity by climate change and I'm sure that all ICAO Member States join me in welcoming this latest and very ambitious net-zero 2050 target adopted by the air transport industry so that our global sector will continue to do its part," commented ICAO Council President Salvatore Sciacchitano.
The President's sentiments were echoed by ICAO Secretary General Juan Carlos Salazar, who stressed ICAO's congratulations to the airline and airport operators, aircraft manufacturers, air navigation service providers and many other industry stakeholders involved in adopting this critical and ambitious long-term climate goal.
The air industry net-zero 2050 announcement comes just days after the very strong statement on behalf of G7 transport and health ministers to work with greater determination together to promote the safe and sustainable reopening of international travel.
WITH CONDOR TO THE MOST BEAUTIFUL BEACHES IN THE INDIAN OCEAN ARE YOURS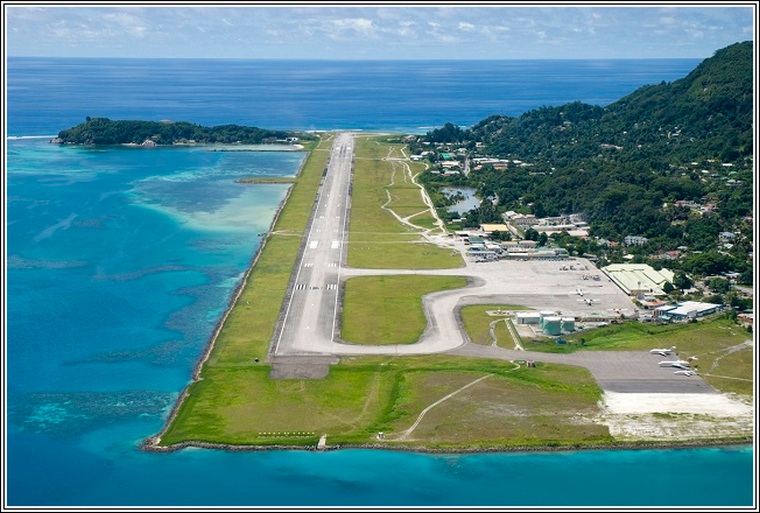 Dream beaches against the winter blues: Condor flights to Mauritius and the Seychelles will start again for the first time. As there are also regular flights to the Maldives, the three most popular destinations in the Indian Ocean are once again on the flight schedule. From Frankfurt, Germany's most popular leisure airline takes off on Wednesdays, Fridays and Sundays to Mauritius.

The island state Mauritius lies in the southwest of the Indian ocean and is well-known for its mountainous inland, with rain forests and waterfalls. There are unique hiking, climbing and diving areas to discover and with Port Louis also a lively capital with a historic centre. Among the most famous sights are the natural phenomenon "Seven Coloured Earth" and the 556 meter high mountain Le Morne Brabant - the motif of numerous postcards.
The Seychelles off the east coast of Africa inspires with beaches like from a picture book. However, the 115 islands have much more to offer. In the dreamy capital of Victoria, weekly markets take place where you can buy fresh fruit, vegetables and fish. It is also the starting point for ferry trips to surrounding islands, such as La Digue and Praslin. From there it is not far to the island of Curieuse, natural habitat of the giant tortoises and the Seychelles palm Coco de Mer. Hiking enthusiasts can conquer the Morne Blanc Trail, at the end of which awaits a viewpoint with spectacular views of the coast.
The exotic Maldives is famous for white sand beaches, blue lagoons and exclusive hotel resorts. The archipelago consists of over 1,000 coral islands and includes 26 ring-shaped atolls. Numerous dream beaches invite you to sunbathe and relax or to snorkel and dive. The island paradise is the ideal place to unwind and escape the winter a little longer.
IATA OUTRAGEOUS: INFRASTRUCTURE COSTS INCREASING $2.3 BILLION IN A CRISIS




The International Air Transport Association (IATA) warned that planned increases in charges by airports and air navigation service providers (ANSPs) will stall recovery in air travel and damage international connectivity.

Confirmed airport and ANSP charges increases have already reached $2.3 billion. Further increases could be tenfold this number if proposals already tabled by airports and ANSPs are granted.
"A $2.3 billion charges increase during this crisis is outrageous. We all want to put COVID-19 behind us. But placing the financial burden of a crisis of apocalyptic proportions on the backs of your customers, just because you can, is a commercial strategy that only a monopoly could dream up. At an absolute minimum, cost reduction-not charges increase-must be top of the agenda for every airport and ANSP. It is for their customer airlines," said Willie Walsh, IATA's Director General.
A case in point is found among European air navigation service providers. Collectively, ANSPs of the 29 Eurocontrol states, the majority of which are state owned, are looking to recoup almost $9.3 billion (€8 billion) from airlines to cover revenues not realized in 2020/2021.They want to do this to recover the revenue and profits they missed when airlines were unable to fly during the pandemic. Moreover, they want to do this in addition to a 40% increase planned for 2022 alone.
Other examples include: Heathrow Airport pushing to increase charges by over 90% in 2022. Amsterdam Schiphol Airport requesting to increase charges by over 40% over the next three years.
Airports Company South Africa (ACSA)
asking to increase charges by 38% in 2022
. NavCanada increasing charges by 30% over five years and Ethiopian ANSP raising charges by 35% in 2021.
"Today I am ringing the alarm. This must stop if the industry is to have a fair opportunity at recovery. Infrastructure shareholders, governmental or private, have benefited from stable returns pre-crisis. They must now play their part in the recovery. It is unacceptable behaviour to benefit from your customers during good times and stick it to them in bad times. Doing so has broad implications. Air transport is critical to support economic recovery post pandemic. We should not compromise the recovery with the irresponsibility and greed of some of our partners who have not addressed costs or tapped their shareholders for support," said Walsh.
Some regulators have already understood the danger being posed by the behaviour of infrastructure providers. Regulators in India and Spain successfully intervened on the increases proposed by airports. They provide an example for other regulators to follow. And the Australian Competition & Consumer Commission warned in their recently published report that increasing charges to recover lost profits from the pandemic will demonstrate airports systematically taking advantage of their market power, damaging the vulnerable airline sector's ability to recover at the expense of both consumers and the economy.
Airlines undertook drastic cost cutting from the outset of the pandemic, reducing operating costs by 35% compared to pre-crisis levels. This was supported by increased commercial borrowing and shareholder contributions. Airlines also sought government aid, the majority of which was in the form of loans that need to be paid back. Of the $243 billion that was made available to airlines, $81 billion supported payrolls and approximately $110 billion was in support that needs to be paid back. As a result, airlines have amassed a huge debt burden of over $650 billion. Any defaults could result in airline failures and the loss of tens of thousands of jobs.
IATA urged airports and ANSPs to apply solutions to address the financial impact of the pandemic including: Implementing sustainable cost control measures; Tapping shareholders; Accessing capital markets and seeking government aid.
LATAM WAS SELECTED AS THE "BEST AIRLINE IN SOUTH AMERICA" IN THE SKYTRAX WORLD AIRLINE AWARDS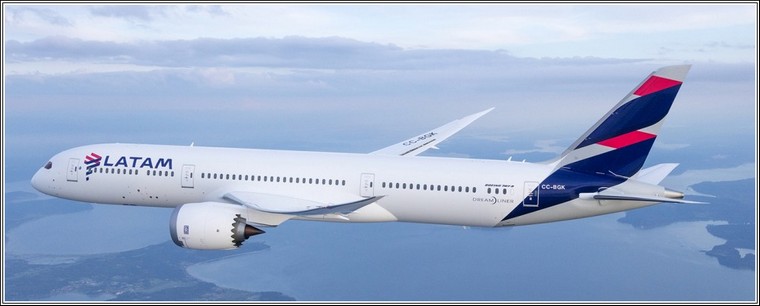 LATAM Airlines Group was recognized as the "Best Airline in South America" in the World Airline Awards by Skytrax for the second consecutive year, a recognition based on the opinion of more than 13.4 million travellers around the world. Additionally, it was distinguished with the "COVID-19 Aeronautical Excellence Award" for the safety and hygiene measures it adopted during the pandemic.

The Skytrax customer survey was conducted over 23 months (September 2019 to July 2021) based on measurements on normal travel times and trips made during the health crisis.
"This recognition encourages and challenges us to continue working hard in favour of our clients. I appreciate the commitment of our workers during the difficult times we've experienced, as well as the passengers who have chosen LATAM to take their dreams to their destinations," said Paulo Miranda, Vice President of Clients at LATAM Airlines Group.
LATAM Airlines Group has progressively continued to strengthen biosecurity measures since the pandemic began, following the recommendations of the World Health Organization (WHO), the International Air Transport Association (IATA) and the health authorities of the countries where it operates.
Regarding the latter, LATAM recently received one of the highest qualifications for safety and hygiene standards from Skytrax, while the Airline Passenger Experience Association (APEX), in conjunction with specialized site SimpliFlying, awarded the group the "Diamond" category, the highest of the APEX Health Safety standard.
AIRBUS DELIVERS FIRST OF 60 A220S TO AIR FRANCE





Air France has received its first A220-300 from an order for 60 aircraft of the type, the largest A220 order from a European carrier. The aircraft was delivered from Airbus' final assembly line in Mirabel, Quebec, Canada and officially unveiled to the public during a ceremony held at Paris Charles-De-Gaulle Airport.


The A220 is the most efficient and flexible aircraft in the 100 to 150 seat market segment today. The renewal of the Air France single-aisle fleet with this latest generation aircraft will increase efficiency along with customer comfort and support Air France to meet its environmental goals and sustainability objectives.
The first Air France A220-300 will be operated on its medium-haul network from the 2021 winter season. Currently, Air France operates a fleet of 136 Airbus aircraft. Air France is also renewing its long-haul fleet and has already taken delivery of 11 A350s out of an order of 38.
The Air France A220-300 cabin is configured in a single-class layout to comfortably welcome 148 passengers. Offering superior single-aisle comfort, with the widest leather seats, largest windows and up to 20% more overhead stowage space per passenger, the Air France A220 also features full WiFi connectivity throughout the cabin and two USB sockets at each passenger seat.
The A220 is the only aircraft purpose-built for the 100-150 seat market and brings together state-of-the-art aerodynamics, advanced materials and Pratt & Whitney's latest-generation geared turbofan engines. With a range of up to 3,450 nm (6,390 km), the A220 gives airlines added operational flexibility. The A220 delivers up to 25% lower fuel burn and CO2 emissions per seat compared to previous generation aircraft and 50% lower NOx emissions than industry standards. In addition, the aircraft noise footprint is reduced by 50% compared to previous generation aircraft - making the A220 a good neighbour around airports.
As of the end of August, over 170 A220s have been delivered to 11 operators worldwide.
JET2.COM ORDERS 15 ADDITIONAL A321NEOS, TAKING TOTAL ORDER TO 51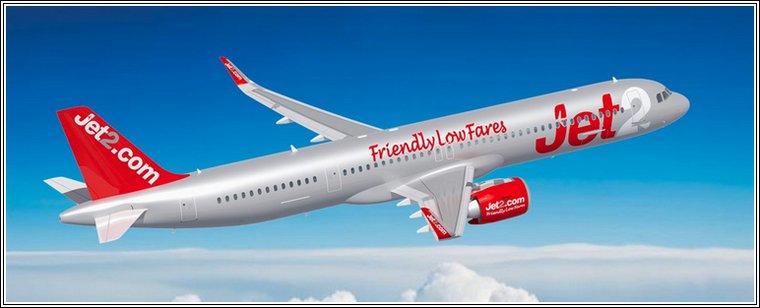 Jet2.com has placed a further order for 15 A321neos following its initial one for 36 placed in August 2021. It takes the total order by the Leeds, United Kingdom, based airline to 51 A321neos. The two orders reflect Jet2.com's ambitious fleet expansion and renewal plans. Engine selection will be made at a later date.

The aircraft will be configured for 232 seats with an Airspace cabin featuring innovative lighting, new seating products and 60 percent larger overhead baggage bins for added personal storage.
The A320neo Family incorporates the latest technologies, including new generation engines and Sharklets, delivering a 20 per cent reduction in fuel consumption per seat. With an additional range of up to 500 nautical miles/900 km. or two tonnes of extra payload, the A321neo will deliver Jet2.com with additional revenue potential.
At the end of August 2021, the A320neo Family had won over 7,500 firm orders from over 120 customers worldwide.
AIR CANADA BEGINS WORK TO ENHANCE COLD CHAIN HANDLING CAPABILITIES AT ITS TORONTO PEARSON CARGO FACILITY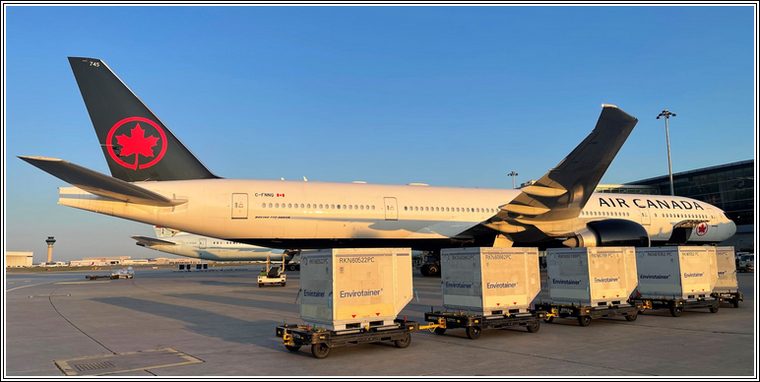 Air Canada today announced the start of a $16-million project to expand and enhance Air Canada Cargo's cold chain handling capabilities for shipments such as pharmaceuticals, fresh food and other perishables at its Toronto Pearson International Airport cargo facility. The project is part of Air Canada's strategy to further develop its cargo division, which also includes the acquisition of freighter aircraft, the launch of dedicated freighter routes and an expansion into e-commerce.


"This is another important step for Air Canada Cargo as we continue to grow our business and invest in our facilities to better serve our customers. Our new temperature-controlled facility, which will be the only one of its kind for a Canadian airline, represents a significant addition to Air Canada's on-site capabilities at Toronto Pearson and to Canadian cold chain logistics. It will also give Air Canada Cargo a strategic advantage at our main hub, which handles more than 60 per cent of all our traffic, and will support the launch of routes to be served by our new freighter aircraft," said Jason Berry, Vice President, Cargo, at Air Canada.
Once completed, the upgraded facility will feature over 30,000 square feet of temperature-controlled areas and an expanded cooler to fully meet the requirements of cold chain shipments such as pharmaceuticals, fresh food and other perishables.
The extended cooler will accommodate more unit load devices (ULD) and loose shipments with COL (+2°C to +8°C) and CRT (+15°C to +25°C) temperature requirements, provide additional racking, and an upgraded dedicated area for active temperature control units. These enhancements are the first step in a multi-year investment plan for the facility and are part of several planned infrastructure investment projects for Air Canada Cargo.
The project also includes the installation of energy efficient equipment including temperature controllers that will constantly monitor the conditions inside the facility and only regulate the temperature as needed, resulting in reduced energy consumption. As well, rapid roll-up doors will be installed to minimize the energy loss when the cooler is accessed to store or retrieve goods. LED lights will be installed throughout the facility, further reducing energy consumption.
Air Canada is CEIV Pharma certified by IATA, which signifies that the airline meets the highest standards of safety, security, compliance and efficiency in the transport of pharmaceuticals. The enhancements being undertaken in Toronto were guided, in part, by the specifications related to this certification.
Since March 2020, Air Canada has operated more than 11,000 all-cargo flights using its wide-body passenger aircraft as well as certain temporarily modified Boeing 777 and Airbus A330 aircraft, which have additional available cargo space due to the removal of seats from the passenger cabin.
As part of its strategic growth plans, Air Canada Cargo undertook the conversion of eight Boeing 767-300ER aircraft into dedicated freighters. The first of the newly reconfigured aircraft will enter into service for Air Canada Cargo in Q4 of this year and will initially operate on key routes to provide additional capacity during the busy peak season.
Starting in early 2022, the first freighter will fly primarily out of Toronto and operate to Miami, Quito, Lima, Mexico City and Guadalajara, with additional cities like Madrid and Frankfurt, Halifax and St. John's connecting to the freighter network when the second aircraft is delivered in 2022. The addition of freighter aircraft to Air Canada's fleet will allow Air Canada Cargo to provide consistent capacity on key air cargo routes, which will facilitate the movement of goods globally. The freighters will allow Air Canada Cargo to increase its presence in the air freight market and its capabilities to transport goods such as automotive and aerospace parts, oil and gas equipment, pharmaceuticals, perishables, as well as handling the growing demand for fast, reliable shipment of e-commerce goods

PLEASE GO TO
www.youtube.com/channel/UCCuRVZAGodT6sztTeXBGeMw
and subscribe to our YouTube channel