Compiled by Willie Bodenstein



Google Banner Ad



AIRLINK - HELLO AGAIN, GEORGE!




With summer on the doorstep, Airlink will re-introduce scheduled services between Johannesburg and George from 01 November 2021.Airlink will initially operate early morning and late afternoon flights on the route. Midday services on weekends will be added from 06 November. The early morning service will not operate on certain days during the Christmas and New Year recess.

"With the new lenient local travel and hospitality restrictions and with South Africa now back on the destination list for international travellers, the Garden Route is set to retake its place as a jewel in the region's tourism crown. This time we're committed to stay - we see George as an intrinsic element of our comprehensive network and a "keeper" in our long-term strategy. Airlink is ready to meet the increased demand for traffic between our hub at Johannesburg and George, which has the best access to all of the area's resorts, leisure facilities and tourist attractions," said Airlink CEO and Managing Director, Rodger Foster.
Flights to the Garden Route's gateway city will be operated with our modern Embraer E-jet offering customers a choice of business class and economy seats. Flights are scheduled to provide convenient connections with Airlink's other domestic and regional services as well as with long-haul flights provided by Airlink's global carrier partners.
Reflecting George's significance as the Garden Route's economic centre for business and tourism, from 31 January 2022, Airlink will serve the route with three daily flights (Mon-Fri), one flight on Saturdays and two on Sundays. Airlink also offers flights between George and Cape Town.
Google Banner Ad
Airlink's great value fares include a 20kg free economy class checked-in luggage allowance plus a 15kg sporting equipment allowance. Onboard, our customers are treated to a complimentary light meal (subject to Covid Travel Restriction Regulations), refreshments, comfort with generous leg room and a choice of aisle or window seat (our flights do not have middle seats).
Customers have the freedom to book business class on this route and enjoy Airlink's intra-continental Business Class service available on the state-of-the-art Embraer E-jet, The cabin offers six business class seats, generous pitch with plenty legroom and wide seats arranged in a two-plus-one abreast configuration. Onboard business class service on these flights includes complimentary meals and beverages (subject to Covid Travel Restriction Regulations), a 30kg check-in luggage allowance, priority boarding and lounge access at selected airports.
AIR CANADA UNVEILS PLANS FOR ITS SUMMER 2022 SCHEDULE TO EUROPE, AFRICA, THE MIDDLE EAST AND INDIA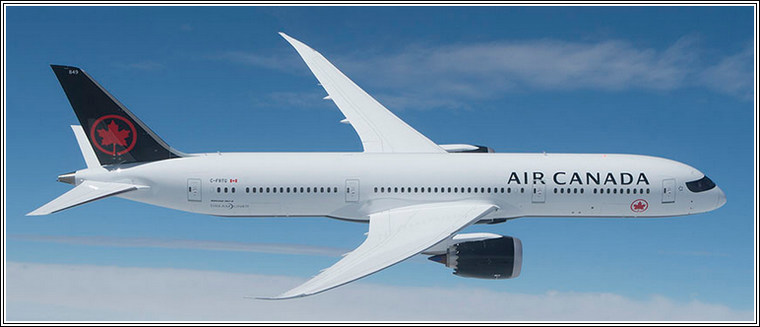 Air Canada has unveiled its planned Summer 2022 schedule for Europe, Africa, the Middle East and India. In addition to its established year-round services, the airline announced its return to key summer seasonal destinations such as Barcelona, Venice, Nice, Manchester, Edinburgh and Reykjavik.

Seasonal services to Athens, Rome and Lisbon resumed in 2021 and will return next spring, alongside Air Canada's recently launched service to Cairo.
"As we continue to rebuild our global network, Air Canada is excited to plan its return to these popular leisure destinations across Europe, Africa and the Middle East, offering its customers to explore the world again, said Mark Galardo, Senior Vice President, Network Planning and Revenue Management at Air Canada. "Our schedule will enable convenient onward travel through our Toronto, Vancouver, Montreal and Calgary hubs to and from our global destinations. Start planning ahead and book with confidence. We are sincerely looking forward to welcoming you onboard."
BOEING FORECASTS 20-YEAR MIDDLE EAST COMMERCIAL JET AND SERVICES MARKET VALUED AT MORE THAN $1.4 TRILLION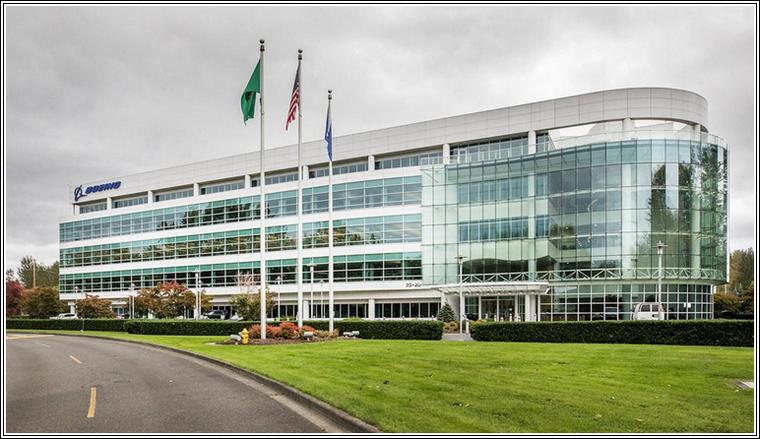 Boeing [NYSE: BA] envisages that airlines in the Middle East will require 3,000 new airplanes valued at $700 billion and aftermarket services such as maintenance and repair worth $740 billion, with the region positioned to capitalize on the recovery of regional and international travel and cargo demand. Boeing provided the estimate in its 2021 Commercial Market Outlook (CMO), a forecast of 20-year demand for commercial airplanes and services.

Middle East passenger traffic and the region's commercial fleet are projected to more than double over the 20-year forecast period, according to the CMO. More than two-thirds of airplane deliveries to the Middle East will accommodate growth, while one-third of deliveries will replace older airplanes with more fuel-efficient models such as the 737 MAX, 787 Dreamliner and 777X.
"The Middle East region's role as a global connecting hub continues to be important for developing markets to and from Southeast Asia, China and Africa," said Randy Heisey, Boeing managing director of Commercial Marketing for the Middle East. "The region has been a leader in restoring confident passenger travel through multi-faceted initiatives that aid international travel recovery."
Air freight represents an ongoing area of opportunity for Middle East airlines, with the freighter fleet projected to nearly double from 80 airplanes in 2019 to 150 by 2040. Notably, air cargo traffic flown by Middle East carriers has increased since 2020 by nearly 20%, with two of the world's top-five cargo carriers based in the region.
The 2021 Middle East CMO also includes these projections through 2040:
To accommodate increased passenger and cargo traffic, airlines are predicted to grow their fleets to 3,530 jets. The region will continue to see robust widebody demand, with 1,570 deliveries supporting a growing network of international routes. The current single-aisle fleet of 660 airplanes is forecast to nearly triple to 1,750 jets. Commercial services opportunities include fleet renewal, maintenance, repair and parts supply, and operations optimization.
Boeing's 2021 Pilot and Technician Outlook forecasts that the region is estimated to require 223,000 new aviation personnel by 2040, including 54,000 pilots, 51,000 technicians and 91,000 cabin crew members.

MIXED FLEET FLYING FOR A380 AND A320 APPROVED BY JAPAN'S CIVIL AVIATION BUREAU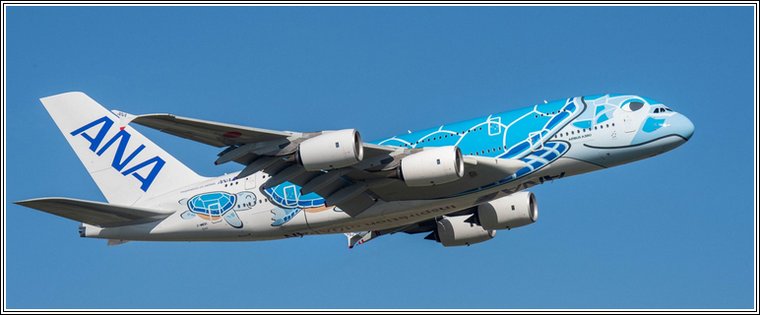 ll Nippon Airways (ANA) is set to introduce Mixed Fleet Flying (MFF) for the A380 and A320 Family following approval by Japan's Civil Aviation Bureau (JCAB). The Japanese carrier is the first operator in the world to introduce the MFF between the two types.

MFF is unique to Airbus aircraft. As a result of flight deck and aircraft control systems it enables pilots to be certified to operate more than one type from the Airbus fly-by-wire product line on a regular and concurrent basis. At ANA, this will enable crews to fly a mixed pattern of short and long-haul services.
Airbus commonality extends from the flight deck into the passenger cabin as well, with a maximum use of similar systems, control panels and procedures within the various aircraft families. The unique level of technical commonality between Airbus fly-by-wire aircraft also streamlines maintenance procedures, resulting in significantly reduced costs.
"We are pleased that A320 and A380 MFF operations were approved by JCAB and that ANA has become the world's first airline to introduce it," said Stéphane Ginoux, Head of North Asia region for Airbus and President of Airbus Japan. "MFF offers airlines increased flexibility and cost-efficiency and has become one of the keys to Airbus' success. For airlines, the increase in revenue hours flown by pilots due to less standby and downtime results in a significant improvement in productivity."
MFF also enables airlines to interchange differently sized aircraft at short notice without crew-scheduling difficulties, allowing them to better match aircraft capacity to passenger demand.
BAMBOO AIRWAYS COMMENCES FIRST-EVER JET SERVICE AT DIEN BIEN PHU





On August 19th, a Bamboo Airways' E190 successfully completed a test flight from Hanoi to Đi?n Biên Ph? making history as the first-ever jet aircraft to land at the Đi?n Biên Ph? airport.

On October 14th, Bamboo Airways started scheduled passenger service between Hanoi and Đi?n Biên Ph? three times weekly with the E190. This new service, with a flight time of just seventy minutes, provides passengers with the option to fly direct and in superior comfort.
Đi?n Biên Ph? had previously only been accessible by turboprops because of the airport's PCN restrictions, short field length, high altitude, mountainous terrain and proximity to residential housing and roads.
The E190's performance capabilities make it an ideal aircraft to operate safely on Đi?n Biên Ph? airport's short 1,830m (6000 ft) runway. Bamboo Airways is already operating the E190 at other short-runway domestic airports, including Con Dao and Rach Gia.
Google Block Ad
Additionally, the E190's CAT C designation allows it to be operated in low visibility conditions, including dry fog that is prevalent in Đi?n Biên Ph?.
As part of the carrier's plans to further expand its network in 2021, the E190 will be deployed to connect Đi?n Biên Ph? with other cities across Vietnam to boost tourism and economic development.
NORDSTAR AIRLINES RANKS ONE OF THE BEST AIRLINES IN EASTERN EUROPE IN 2021 ACCORDING TO SKYTRAX WORLD AIRLINE AWARDS 2021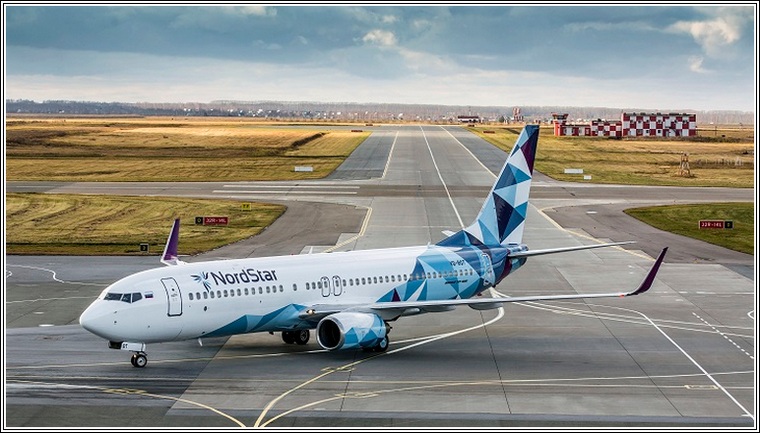 NordStar Airlines ranked as one of the best airlines of the year in Eastern Europe, according to the Skytrax World Airline Awards 2021. NordStar Airlines scored seventh in the top ten airlines of the Eastern Europe region, becoming one of the five Russian airlines included in the Skytrax ranking, the British consulting agency and the leading global assessor of the quality of airline and airport services.

The ranking is based on an annual survey of airline passenger satisfaction. Due to the long-term crisis in the global aviation industry caused by the coronavirus pandemic, online voting was held for almost two years: from September 2019 to July 2021. Passengers representing more than a hundred countries participated in the survey. They left 13 million verified reviews. The questionnaires were available in English, French, Spanish, Japanese, Chinese and Russian. The survey covered more than 350 airlines worldwide.
In addition, the airline was included into the additional ranking of the top 10 regional airlines in Europe, scoring eighth among airlines connecting regional centres by direct routes.
"This is the first time NordStar Airlines has been included in an industry ranking of this level," Leonid Mokhov, Director General of NordStar Airlines, said. "It is a great honour and the highest praise for us to be one of the top ten airlines of the Eastern Europe macro region according to the Skytrax World Airline Awards. In the current period, this is not just recognition among a large number of other airlines, this is the result of our huge internal work to create a high level of service, comfort and ensuring safe environment for health, which is especially important in today's challenging times."
ETIHAD AIRWAYS AND ABU DHABI INTERNATIONAL AIRPORT ARE READY TO WELCOME A LARGE VOLUME OF PASSENGERS OVER THE HALF-TERM BREAK.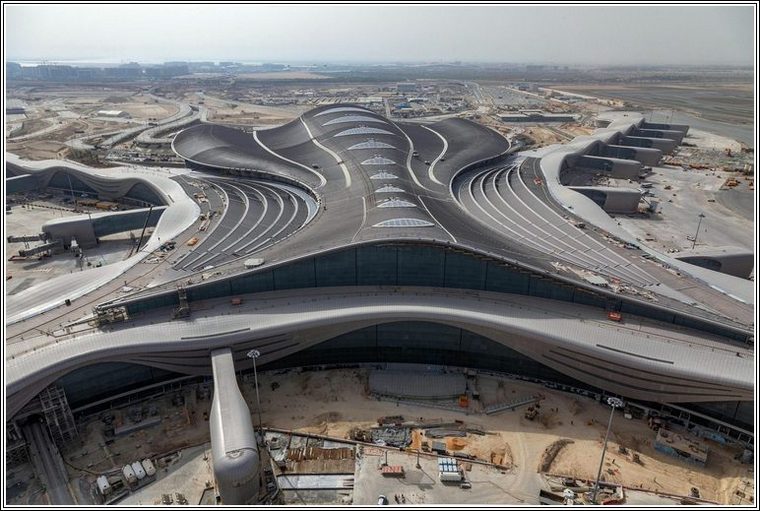 The airline has provided travel tips to make the journey as convenient and smooth as possible.

1. Check the destination requirements. With travel restrictions changing frequently, Etihad recommends visiting etihad.com/destinationguide to check the latest updates before the journey begins.
2. Verified to Fly? Visit 'Manage my booking' on etihad.com to share covid-related travel documents. Approval will be shared by email giving passengers confidence that all required documents are in place and allowing fast-track airport check-in at the 'Verified to Fly' desks.
3. Check-in online and arrive early. During peak times, Economy Class check-in for non-US flights opens four hours before departure and closes one hour before departure. Business and First-class check-in closes 45 minutes before departure. For US flights check-in closes two hours before the flight. Boarding for all Etihad Airways departures closes 20 minutes before departure. Or, enjoy Etihad's Home Check-in service.
4. When travelling to the US, benefit from the US Customs and Border Protection facility (USCBP), meaning all immigration and customs formalities will be completed in Abu Dhabi before departing. Guests must present themselves at the USCBP facility no later than 90 minutes before departure.
Google Banner Ad
5. Check the flight timing and departure terminal. Given the significant increase in passenger numbers, Etihad Airways will relocate check-in for Economy class guests on the following flights to Terminal 1 on 15 October:
6. Check the baggage allowance before leaving for the airport: the cabin baggage policy is 7kg for Economy class and 12kg for First and Business class guests. Maximum cabin baggage dimensions are: height 50cm, depth 25cm, width 40cm. Alternatively, pre-purchase additional hold baggage at special rates before departure on etihad.com or through the app.
7. Etihad Airways Business Class Lounge is available for guests wishing to enjoy Etihad's premium hospitality before boarding. Guests travelling in Economy may purchase access at the Etihad Lounge. Entrance is complimentary to guests travelling in premium cabins.
8. Fancy more space on board? Ask about Instant upgrades to Business or First class at Check-in. Or consider pre-purchasing 'Economy Space' or 'Neighbour-free Seat' options up to 72 hours before departure.
CHINA AIRLINES JOINS IATA TRAVEL PASS TRIAL TO FURTHER ENHANCE ITS DIGITAL PANDEMIC SERVICES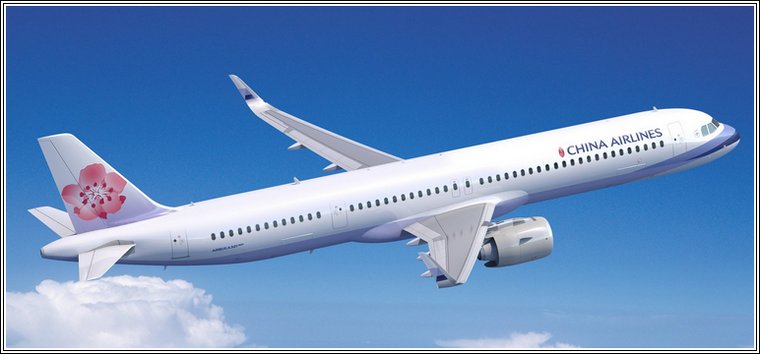 China Airlines is closely monitoring the latest developments in digital health platforms as part of its pandemic prevention program. On August 30, China Airlines will begin trialling the IATA Travel Pass launched by the International Air Transport Association to provide digital health verification. The IATA Travel Pass will initially be trialled on flights returning to Taiwan from 8 destinations (Los Angeles, Ontario, San Francisco, New York, Vancouver (Canada), Frankfurt (Germany), London (UK) and Singapore. This service will expedite the check-in process, reduce unnecessary human contact and provide passengers with greater peace of mind during their flight.

China Airlines has partnered with IATA to trial the Travel Pass on flights to Taiwan from the US, Canada, Germany, UK and Singapore. Information about the trial can be found in the "Novel Coronavirus Service Information" section of the China Airlines website. To participate, download the Travel Pass app from the App Store or Google Play. First, complete the online registration process. Then, go to a designated hospital to take the PCR test. The hospital will update the IATA Travel Pass with an electronic copy of the PCR test report that passengers can present at check-in. Their health information can then be readily checked by China Airlines ground staff, minimizing the amount of contact and expediting the entire check-in process.
Contact-free services will become a key trend for future of air travel. China Airlines partnered with the Affinidi digital health verification platform from April this year to trial digital health verification and simplify the check-in process on flights returning to Taiwan from Singapore and Kuala Lumpur. The new partnership with IATA will expand digital verification services to destinations in Europe and North America. After this IATA trial run, the results will be assessed to see if the program can be expanded to cover more China Airlines flights. Concurrently, China Airlines is also actively seeking out other international digital verification platforms to do more testing, with the goal of further optimizing its own digital pandemic services. Negotiations are also under way with system operators to digitize health declarations and reduce physical contact points. To provide travellers with a safe and convenient travel experience, China Airlines is also working with the "Digital Proof of Vaccination Platform" that is under development in Taiwan to check travellers' COVID-19 vaccination and PCR testing records.
Google Banner Ad
China Airlines continues to focus on pandemic prevention and reduction of transmission risk. We closely monitor the direction and actions of international aviation organizations as well. Joining SkyTeam's SkyCare&Protect project from last year (2020), China Airlines implemented pandemic prevention and flight safety measures, including the complete disclosure of travel information on our official website and the promotion of contactless services. Travelers are encouraged by China Airlines to complete their flight and luggage check-in procedures online. Automated facial recognition self-service boarding was also incrementally introduced at the San Francisco, Hong Kong, New York and Songshan (Taipei) airport stations. In July China Airlines also added a "Flysafe Information & Service" section to consolidate all COVID-19 information and to provide comprehensive, value-added services. The platform can be used as a one-stop shop for booking accommodation, transport and hospital testing services.
QANTAS BRINGS FORWARD INTERNATIONAL FLIGHTS TO 1 NOVEMBER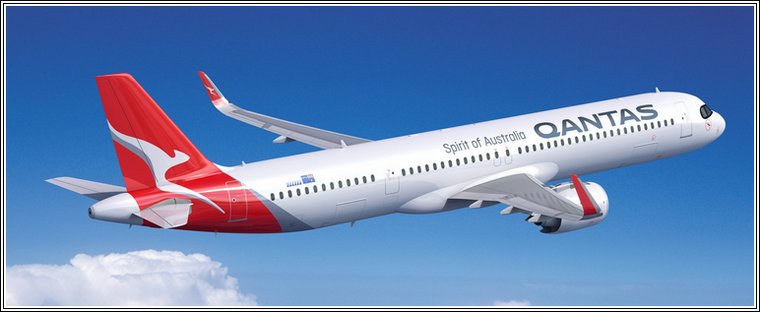 Qantas will bring forward the restart of its international flights by two weeks to 1 November 2021 after the Federal and New South Wales governments today confirmed borders will now reopen on that date.

The national carrier has also welcomed the decision by the NSW Government to remove quarantine arrangements for fully vaccinated arrivals, which is in line with many countries around the world.
Qantas will operate up to five return flights a week from Sydney to London and up to four return flights a week from Sydney to Los Angeles with its Boeing 787 Dreamliners from 1 November. More flights will be added to meet demand, if needed. Flights to London will operate via Darwin until at least April 2022.
These initial flights are limited to Australian citizens, permanent residents and their immediate families and parents in line with Australian Government requirements.
Flights to other destinations including Singapore, Fiji and Vancouver are still scheduled to commence from 18 December 2021 with other destinations to restart in the new year. However, in light of the shift to remove quarantine requirements for fully vaccinated travellers arriving in New South Wales, the Qantas Group is looking at bringing forward some additional destinations from Sydney if possible.
Flights from 1 November are now on sale. Passengers who have already booked to travel to and from Los Angeles or London and want to travel earlier can make a fee-free date change to their flight on the 'manage my booking' section of qantas.com (a fare difference may apply).
FRONTIER AIRLINES SELECTS SKYWISE HEALTH MONITORING AS FUTURE FLEET PERFORMANCE TOOL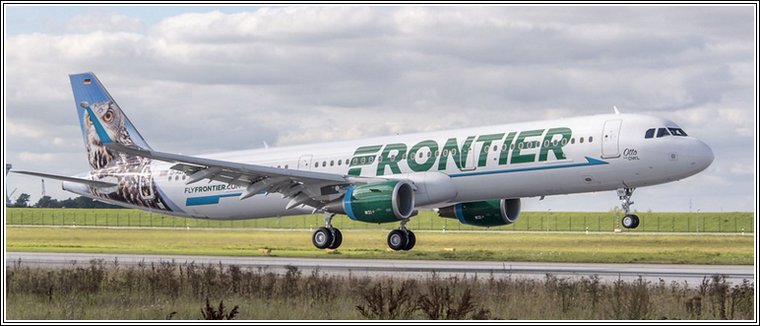 Frontier Airlines has become the latest North American operator to adopt Skywise Health Monitoring as its key future fleet performance tool under a five-year contract covering 111 single-aisle aircraft. Launched in 2019, Skywise Health Monitoring (SHM) gathers live diagnostic feeds from the aircraft through its ACARS* link to the airline's information system.

Frontier will use the solution for its A320 Family fleet. Airbus' SHM will support the airline's maintenance and engineering teams by enabling real-time management of aircraft events and troubleshooting. This will help the airline in identifying, prioritising, analysing and handling in-service events, enabling quicker decision-making and minimising AOG risks.
Using the power of the Skywise aviation data platform, SHM collates and centralises the alerts, flight-deck effects, maintenance messages etc., prioritises them, correlates any faults with the relevant troubleshooting procedures, highlights operational impacts, provides the maintenance history of the system (from the logbook and MIS** information collected through Skywise Core and stored in the data lake), allowing effective tracking of the alerts.
Overall, SHM saves airlines time and decreases the cost of unscheduled maintenance. Natively interfaced with Skywise Predictive Maintenance (SPM) and Skywise Reliability (SR) to provide an integrated user experience and also ready to harness the new on-board Flight Operations and Maintenance Exchanger ("FOMAX") data router which can capture over 20,000 real-time aircraft parameters, SHM enables end-to-end unscheduled event management/fixes, for example by anticipating tools and parts' availability closest to the aircraft.
Google Block Ad



PLEASE GO TO
www.youtube.com/channel/UCCuRVZAGodT6sztTeXBGeMw
and subscribe to our YouTube channel