Founded in 1947 and based in Washington, DC, the National Business Aviation Association (NBAA) is the leading organization for companies that rely on general aviation aircraft to help make their businesses more efficient, productive and successful. The association represents more than 10,000 company and professional members and provides more than 100 products and services to the business aviation community.
The NBAA's Business Aviation Convention & Exhibition (NBAA-BACE), held annually in Las Vegas, is the world's largest civil aviation trade show and the most significant event for the business aviation industry. NBAA-BACE brings together business leaders, owners, operators, government officials, manufacturers, corporate aviation department personnel and many others involved in business aviation to connect, power business deals and make news.
The 2018 NBAA-BACE Business Aviation Convention & Exhibition was held in Orlando, Florida drawing 23,000+ attendees and was ranked number 12 in overall size by Trade Show News Network for the year.
Google Block Ad
NBAA-BACE 2020 cancelled because of Covid 19 this year featured over 1,000 indoor exhibitors at the Las Vegas Convention Centre (LVCC) and nearly 100 business aircraft on static display at Henderson Executive Airport. Dozens of education sessions and networking with 25,000 business aviation professionals were held during the convention.
Textron Aviation returned to the National Business Aviation Association - Business Aviation Convention & Exhibition (NBAA-BACE) show with a wide range of industry-leading Cessna and Beechcraft aircraft on display.

For the first time, attendees at the 2021 NBAA Business Aviation Convention & Exhibition (NBAA-BACE) were able to experience an exciting first-hand look at the future of on-demand air transportation through NBAA's partnership with BLADE Urban Air Mobility, Inc. (BLADE), offering by-the-seat helicopter flights operated by Maverick Helicopters between the Las Vegas Convention Centre and Henderson Airport (HND), which is home to the NBAA-BACE aircraft display.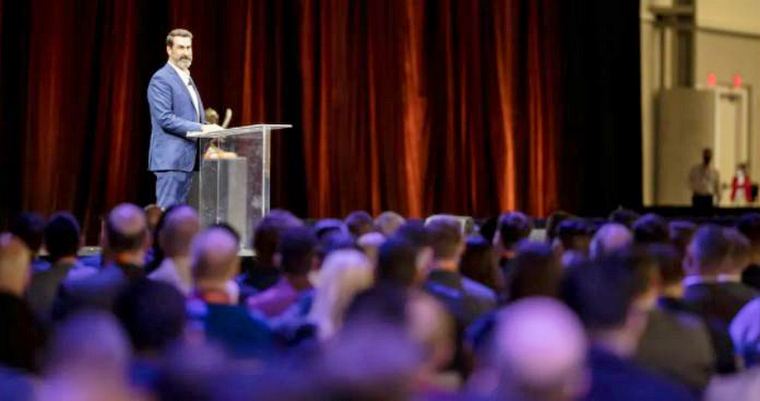 The 2021 NBAA-BACE Day 1 keynote featured titans of the business world and trailblazing aviators making this a can't-miss event that set the tone for an innovative, forward-thinking show. Addressing the opening day keynote audience at NBAA-BACE 2021 in Las Vegas was U.S. Marine Corps veteran, pilot and renowned American comedian and Emmy-nominated actor Bob Riggle. Riggle spent 23 years in the U.S. Marine Corps. After joining the Marines at age 19, he was with Marine Training Unit 17, at ground zero on 9/11, removing rubble by hand as part of the search-and-rescue effort. He trained as a pilot and retired in 2013 from the Marine Corps Reserves as a lieutenant colonel. He also served nine years in active duty in Kosovo, Liberia, Albania and Afghanistan, earning 22 medals, including the Combat Action Ribbon.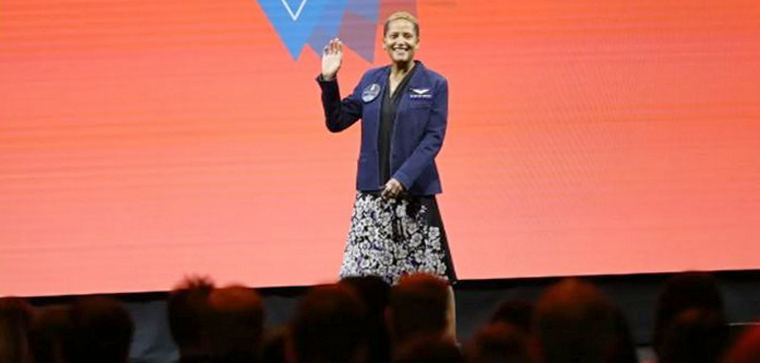 The Day 2 keynote continued the themes of inspiration, imagination and innovation established throughout the show's first day. The day's keynote address was by Dr. Sian Proctor, a geoscientist and the first woman of colour to pilot a spacecraft the SpaceX Crew Dragon capsule, atop a Falcon 90 launch rocket from Florida's Kennedy Space Centre and returned safely to Earth three days later. The Inspiration4 mission was the first orbital spaceflight made by an all-civilian crew.


During the convention, business aviation leaders pledged to achieve net-zero CO2 emissions by 2050 as they expanded on a set of bold climate commitments made a decade ago, marking the latest in a string of new sustainability announcements at their main event of the year.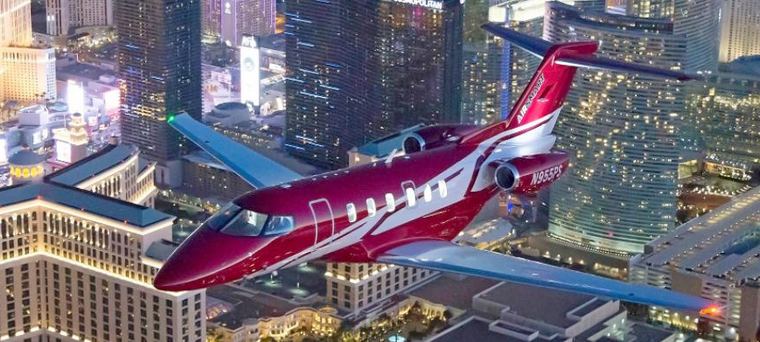 Exhibiting both the PC-24 Super Versatile Jet and the advanced PC-12 NGX turboprop at the National Business Aviation Association's annual Convention & Exhibition (NBAA-BACE), Pilatus leaders confirm a strong backlog of orders.

With major business aircraft and products being announced at the 2021 NBAA Business Aviation Convention & Exhibition (NBAA-BACE), the event proves once again that it's the place to launch new business aviation products and services. Among the aircraft introduced at NBAA-BACE are the transcontinental HondaJet 2600, a Challenger 3500 from Bombardier and the public debut of a mock-up of the Falcon 10X from Dassault Falcon. Also introduced at NBAA-BACE is Honeywell's lighter and more user-friendly Anthem flight deck.


Honda Aircraft Company proposed the HondaJet 2600 Concept to meet the needs of the next era of aviation.


Through the development of pioneering aviation technology, the HondaJet 2600 can fly nonstop transcontinental flights across the United States, with a maximum cruise speed of 450 knots and maximum ceiling of 47,000 feet. The cabin provides relaxing accommodation with ample luggage space for long journeys, all while achieving peerless fuel efficiency.


The high end of the large business jet category has a new leader.


With the sheer size and infinite layout possibilities of its cabin, the Falcon 10X elevates comfort, style and flexibility beyond all expectations. And next-generation military technologies have endowed it with the beating heart of a fighter, with astounding safety innovations. You can be sure that its 7,500 nm (13,900 km) range and maximum speed of Mach .925 will help keep you in the lead.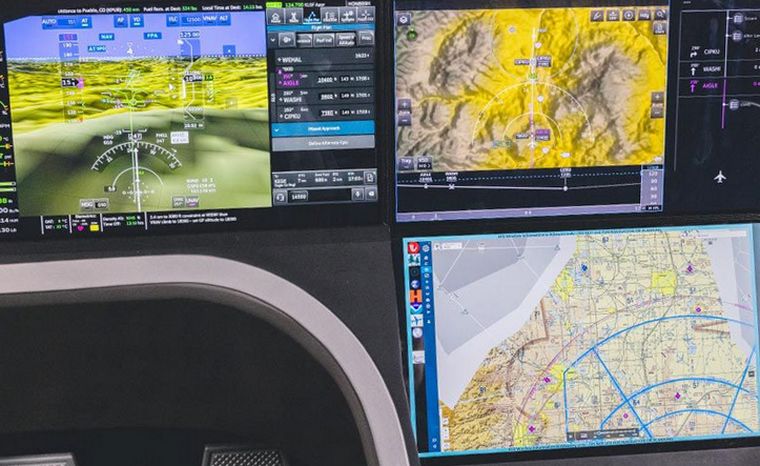 Honeywell introduced Athem, its next-generation interface.


Honeywell's new flight deck is a next-generation interface with intuitive touch controls and smart prompting to guide next steps in the event of pilot medical issues, receive path guidance to an airport before switching to pilot control 200 feet from centreline and dramatically reduce pre-flight preparation time with flight plans that can be uploaded whenever, wherever.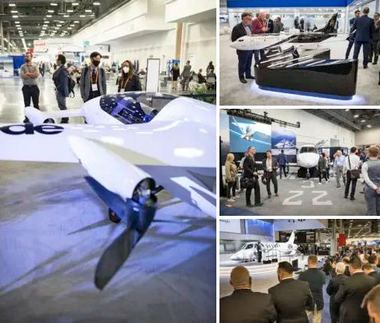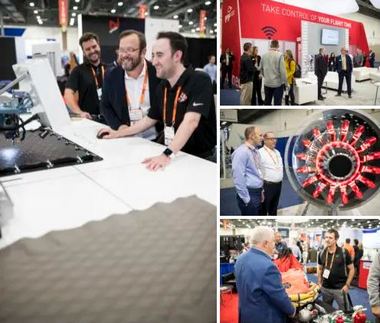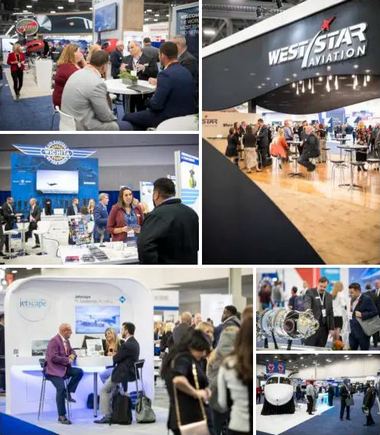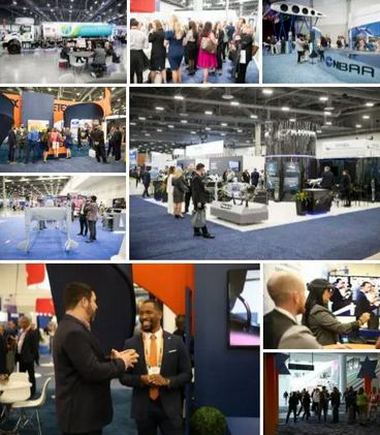 NBAA-BACE exhibitors and attendees interacting in the new West Hall of the Las Vegas Convention Centre.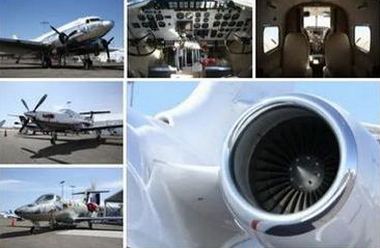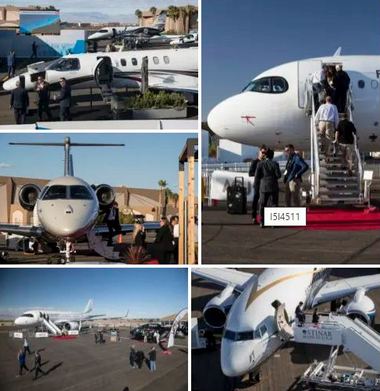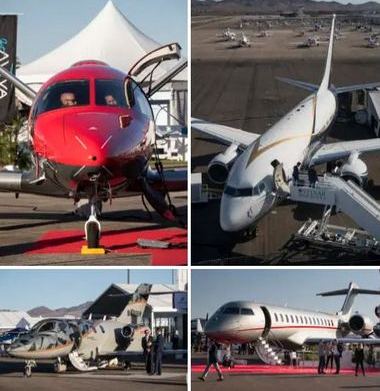 The cutting edge of business aircraft were on display at the Henderson Executive Airport during the 2021 NBAA Business Aviation Convention & Exhibition (NBAA-BACE), held in Las Vegas.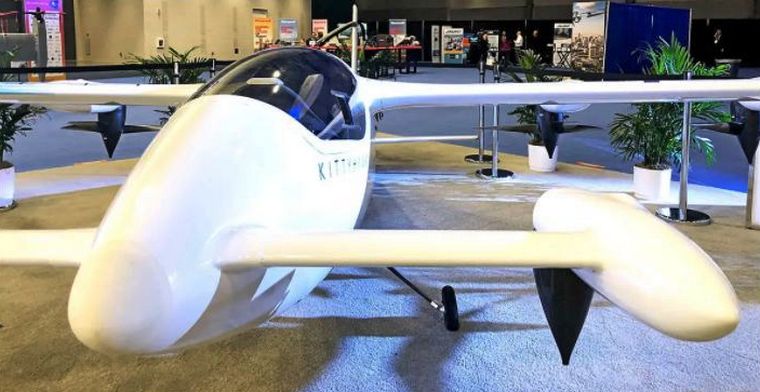 Advanced Air Mobility [AAM] is really becoming a part of business aviation mainstream.

Brad Hayden, founder of Robotic Skies and chair of NBAA's Emerging Technologies Committee, who moderated a Wednesday afternoon panel at the NBAA Business Aviation Convention & Exhibition (NBAA-BACE) examining AAM concepts and challenges said; "Advanced Air Mobility [AAM] is really becoming a part of business aviation mainstream and we are also witnessing the birth of electric aircraft, and wow, that's incredibly exciting."
Billed as the most epic event in NBAA history, the 2021 NBAA Business Aviation Convention & Exhibition (NBAA-BACE) again provided exhibitors unmatched opportunity to get connected and power their business forward.

PLEASE GO TO
www.youtube.com/channel/UCCuRVZAGodT6sztTeXBGeMw
and subscribe to our YouTube channel