Compiled by Willie Bodenstein



Google Banner Ad



Airlink Resumes Complimentary Meals and Drinks Service on Domestic Flights





Meals and drinks will once again be served on Airlink's domestic flights from Wednesday, 27 October 2021, following the withdrawal of restrictions under South Africa's COVID-19 bio-security regulations.


"Airlink, which last year expanded its operations to include main domestic routes, welcomes government's decision to lift the ban on in-flight catering on domestic flights. It means we can once again provide Airlink customers with our complimentary, fresh and tasty food and beverage services," said Airlink CEO and Managing Director, Rodger Foster.
In addition to operating on the main Johannesburg - Cape Town route, Airlink operates domestic flights to Durban, Pietermaritzburg, Gqeberha, East London, Mthatha, George, Polokwane, Kimberley, Upington, Bloemfontein, Sishen, Hoedspruit, Skukuza and Nelspruit.
Airlink was established in 1992 and is an independent, privately-owned, full-service premium airline. Choice and reliability are Airlink hallmarks, with the airline serving more than 45 destinations in 13 countries throughout Southern Africa, Madagascar and St Helena Island*.
Airlink is ranked as South Africa's most punctual airline, with its fleet of more than 50 modern jetliners achieving a 98.22% on time performance in September 2021 for a 97.76% average on-time performance** for the year to date. Airlink is an International Air Transport Association (IATA) member and accredited under its safety audit program.
LIFT AIRLINES RECONFIGURED TO CREATE A PREMIUM SECTION




Business travellers and frequent flyers in South Africa will now be able to enjoy a little bit more comfort as airline newcomer LIFT launches LIFT Premium. The first three rows of LIFT's spacious Airbus 320s have been reconfigured to create a Premium section.

Premium travellers will also enjoy unlimited flight changes, priority boarding, fast-tracked security, priority customer support, a dedicated check-in area and lounge access. Premium flyers will also enjoy superb catering options once COVID regulations allow in-flight service offering again.
"We've taken the offering you've come to know from LIFT, even one step further to bring you superior class, comfort and care. Consider it everything LIFT, just more." LIFT CEO and co-founder, Jonathan Ayache said. "With this latest offering, LIFT passengers will enjoy elevated flying with an experience that has been designed in response to customers' requests for a differentiated and more premium offering, with special attention to detail, space and convenience. From the customer service and check-in to the onboard catering and care, we want our passengers to have a seamless and memorable experience. Get ready to really stretch out and enjoy the view from 30 000 feet."
Onboard, LIFT Premium travellers can expect what is considered industry-leading legroom, wider seating and reclining chairs. Each middle seat has also been converted into an additional tray table, guaranteeing travellers a window or aisle seat for optimum space and comfort.

COMPLIMENTARY SERVICES RESUME ON SAA DOMESTIC FLIGHTS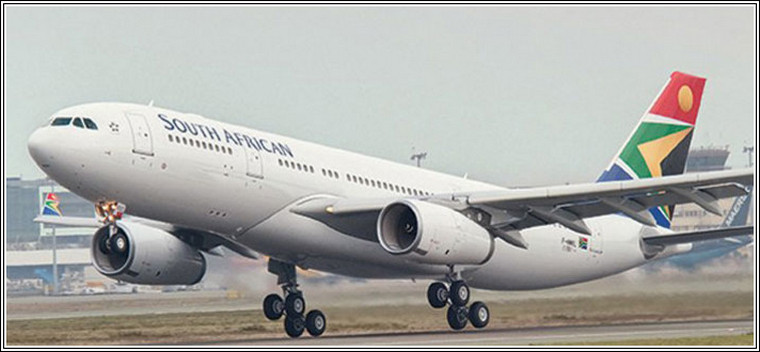 South African Airways (SAA) resumes its complimentary full beverage and meal service on domestic flights between Cape Town and Johannesburg effective 26 October 2021. SAA's on-board catering product is in adherence with all COVID19 regulations, as required by health and safety measures.


Catering service on all SAA regional flights to Accra, Kinshasa, Harare and Lusaka, will continue as normal since previous restrictions were only applicable on domestic routes. Customers will also enjoy this complimentary service on the Mauritius and Maputo routes when operations resume in November and December respectively.
SAA's wholly owned subsidiary, Air Chef International (ACI) is the only in-flight caterer in South Africa who has received the Food Safety System Certification (FSSC), which is paramount in today's operational environment.
Air Chefs, is fanatical about food since 1986 and have firmly established itself as a market leader in the Southern Africa airline catering industry. Air Chefs has an enthusiastic and meticulous team working from Central Production Units in Johannesburg and Cape Town. The SAA catering arm prides itself on accommodating customers' diverse needs and finding innovative way to exceed their expectations.
In addition, SAA's complimentary magazine SAWUBONA, is also available for passengers to pick up as they depart the aircraft or at check-in counters at the airport. The airlines official magazine has rich and vibrant content covering and inspiring an array of travel, business and lifestyle articles which highlights the best of what South Africa and the African Continent has to offer.
ETHIOPIAN AIRLINES COMMITS ONGOING LEAD SUPPORT OF THE CANADA-AFRICA CHAMBER OF BUSINESS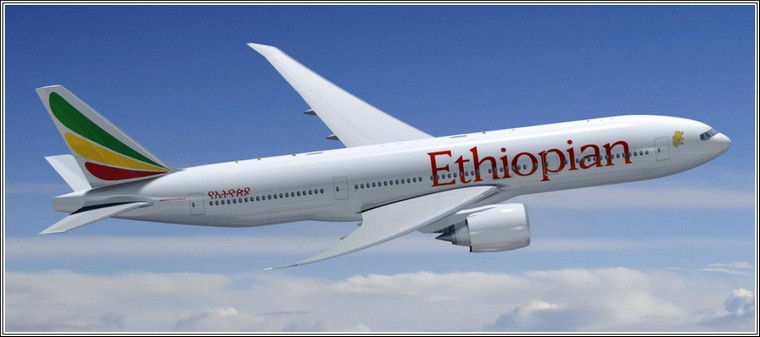 Following a 3-day conference addressed by Canadian Prime Minister Justin Trudeau, among others, the airline's Samson Arega pledged Ethiopian's full support as sole airline partner and sponsor for the 27-year old institution accelerating Canada-Africa trade and investment

Ethiopian Airlines is the sole airline connecting Canada directly to the African continent and onward to over 120 destinations from the dynamic capital of Addis Ababa.
The global leader in aviation renewed its support for The Canada-Africa Chamber of Business, following the 3-day Africa Accelerating conference, addressed by its Managing Director for Canada, Mr. Samson Arega. Prime Minister Justin Trudeau and the former President of South Africa, Hon. Kgalema Motlanthe, were among the nearly 50 speakers and 1500 virtual and in-person delegates at the event.
''Africa's trade and supply chains are enabled by Ethiopian's cargo capacity,'' explained Samson Arega during his recent keynote address. Arega detailed the incredible case for Africa's positioning as the world's next global growth engine, predicated on the successful achievement of free trade within Africa - while noting the success already achieved in aviation by Ethiopian Airlines.
''So significant is the success that during the COVID-19 pandemic, cargo revenues ensured the airline remained profitable. Ethiopian Airlines did not lay off or furlough a single full-time employee and never sought a bailout.''
Google Block Ad
Garreth Bloor, President of The Canada-Africa Chamber of Business, stated "As discussed during our engagements, the year-on-year growth of Ethiopian Airlines reflects its ability to not just keep up with Africa's growth potential, but to serve as a key driving force of Africa's development.''
Ethiopian Airlines is now the world's fourth largest airline by number of countries served, ensuring every market in Africa is within easy reach, with onward connections to every part of the world.
''We seek first place globally,'' said Mr. Samson Arega.
''We know that will be achieved when we both drive and enable the next chapter in global economics, enabled in the context of a new era of Canada-Africa trade and investment collaboration - on both economics and public policy,'' he concluded.
ICAO COUNCIL RECOGNIZES G20 CALLS TO RESTART INTERNATIONAL TRAVEL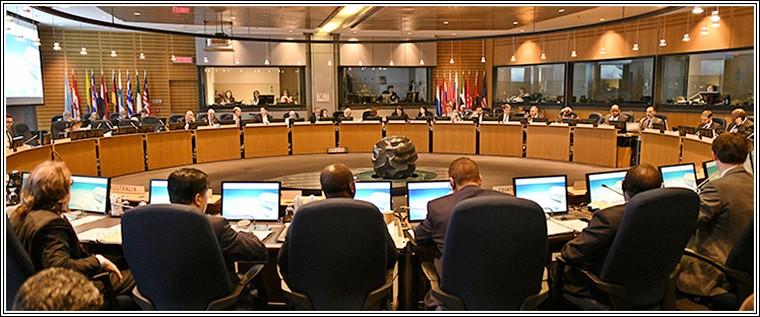 During its latest meeting, the 36 States of the ICAO Governing Council recognized the G20's latest calls "to restart international travel in a safe and orderly manner," and consistent with the work of ICAO, the World Health Organization (WHO) and other relevant international organizations.

In the meeting, which was taking place as part of the council's ongoing 224th Session, ICAO Council President Salvatore Sciacchitano drew special attention to how the G20 calls were very closely aligned with the recent Ministerial Declaration by ICAO Member States at its High-level Conference on COVID-19 (HLCC).
"Whether with respect to its consideration of the primacy of national public health policies, or its focus on matters regarding testing, vaccination and the need for mutually recognizable digital applications to certify health status across borders, the G20 priorities on restarting international travel closely parallel the ICAO HLCC Declaration and its unified vision for aviation recovery, resilience and sustainability beyond the global pandemic," President Sciacchitano noted.
Additional appreciation for the G20 emphasis on international connectivity recovery was provided by the current Chairperson of the ICAO Council Aviation Recovery Task Force (CART), Mr. Estanislao Esono of Equatorial Guinea, who noted the G20's particular appreciation of the relevance of shared international standards to ensure seamless travel.
"Since the very outset of the pandemic," Esono underscored, "the council has been working intensively through the CART with national governments, industry, the WHO, UNWTO and many other international health and aviation organizations, in order to best assure the efficient standardization and alignment of global response and recovery measures for international air transport."
ICAO Secretary General Juan Carlos Salazar further acknowledged that the G20's stressing of the essential role of transport personnel and the need for a coordinated approach to the treatment of air, maritime and land crews, "were important reminders at a critical point in global pandemic and air transport recovery."
"Reconnecting the world through the restoration and revitalization of air travel and trade is of fundamental importance to the most basic economic well-being of millions all over the world," he highlighted, "as well as to help expand air cargo services when global supply chains now need them most."
QATAR AIRWAYS WELCOMES THE SIGNATURE OF THE COMPREHENSIVE AIR TRANSPORT AGREEMENT BETWEEN THE STATE OF QATAR AND THE EUROPEAN UNION AND ITS MEMBER STATES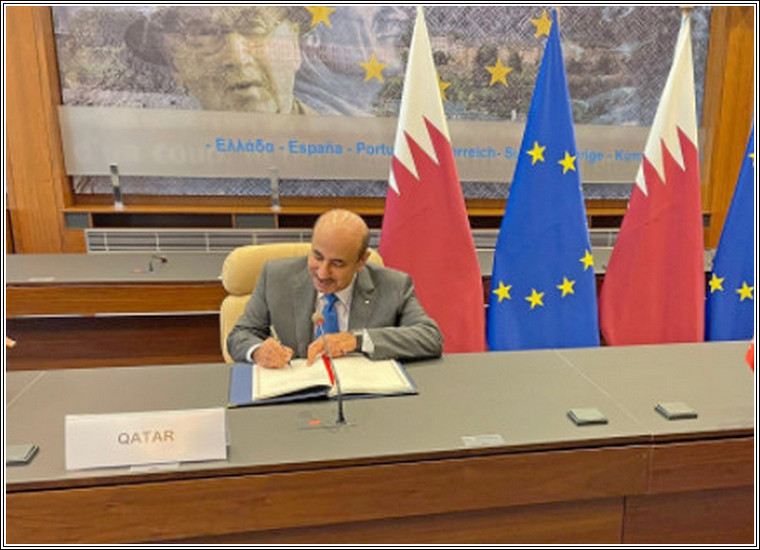 The State of Qatar and the European Union signed a landmark Comprehensive Air Transport Agreement in Luxembourg on 18 October 2021, an Aviation Agreement that will ensure the highest level of safety and security, while enhancing connectivity and freedom of movement for travellers.

The Aviation Agreement was signed by the Minister of Transport of the State of Qatar, H.E. Jassim Saif Ahmed Al-Sulaiti, the Minister of Foreign Affairs of the Republic of Slovenia H.E. Anže Logar, whose country is currently holding the Presidency of the Council of the European Union, the High Representative of the EU for Foreign Affairs and Security Policy and Vice-President of the European Commission, H.E. Josep Borrell.
The State of Qatar and the EU Member States are strategic partners and the relationship between both parties has been much closer since June 2016, after the European Commission obtained authorisation from the EU Council to negotiate this Aviation Agreement. Delegates from Qatar and the European Commission started negotiations in September 2016 and met for five formal rounds of negotiations, with the conclusion of such negotiations announced during the CAPA Qatar Aviation Aeropolitical and Regulatory Summit held in Doha on 5-6 February 2019. Subsequently, the Aviation Agreement was initialled by both parties in Brussels on 04 March 2019 in a ceremony attended by senior officials of the European Commission, EU Member States, major European Airlines, key aviation industry associations and specialised agencies.
Qatar Airways welcomes an Aviation Agreement with our European partners, which is far more relevant and modern than any other related to air transport.
This Aviation Agreement represents the new global benchmark for aviation agreements, providing a single set of rules, high standards and a platform for future cooperation on a wide range of aviation issues, such as safety, security, environment, competition, consumer protection, social matters and air traffic management.
Environment is noted as a key highlight of the Agreement, recognising the importance of working together, to consider and minimise the effects of aviation on the environment.
Qatar Airways, as one of the primary customers of this Aviation Agreement, has already taken bold steps to move forward with several initiatives to address climate change - one of the most pressing topics within the European Union. Qatar Airways, in addition to embracing the International Civil Aviation Organization (ICAO) commitments to carbon-neutral growth beginning in 2020 with further annual emissions reduction targets, is committed to achieving net zero carbon emissions by 2050, aligning with the European Green Deal.
As World's Best Airline, Qatar Airways has a strong commitment to excellence in all its business operations. Qatar Airways is the first airline in the Middle East to achieve the highest level of IATA Environmental Assessment (IEnvA) certification. It became the first carrier in Middle East to join the ICAO Global Coalition for Sustainable Aviation, reaffirming its commitment to work together with the relevant industry stakeholders and the IATA Turbulence Aware data exchange platform, ensuring a smoother journey in the air with a lower fuel burn. Both Qatar Airways and Qatar Executive are not only compliant with ICAO's Carbon Offsetting and Reduction Scheme for International Aviation (CORSIA), but they are also compliant with the EU Emissions Trading System (EU ETS). Currently, Qatar Airways is working closely with Germany and France environmental agencies that are responsible for its region.
Qatar's Minister of Transport, H.E. Mr. Jassim Saif Ahmed Al Sulaiti, said: "the Agreement is a testimony to Qatar's notable profile in air transportation and that the national carrier has such an active role around the world."
Google Block Ad
Qatar Airways Group Chief Executive, H.E. Mr. Akbar Al Baker, said: "We are very glad that the European Union and its Member States have continued to recognise and understand the value our Aviation Agreement brings to their economies.
The signature of this historic Aviation Agreement will bring together industry stakeholders, creating new opportunities for synergies to develop the aviation sector. Based on what we have achieved in the past, I am convinced that Qatar Airways will continue to play an ever-increasing role in the further development of the European air transport industry.
As a leading airline, we understand the importance of meeting the targets as set in the European Green Deal and we will continually work together to achieve the climate neutrality goals."
Minister of Foreign Affairs of the Republic of Slovenia H.E. Anže Logar, said: "The agreement is a crowning achievement of years and years of negotiations. Qatar is an important partner of the EU and this agreement represents the continuation of our close cooperation"
Commissioner for Mobility and Transport, Adina Valean said: "This agreement, the first one between the EU and the Gulf region, is a global benchmark for forward-looking aviation agreements. It is testimony to our shared commitment to economically, socially and environmentally sustainable aviation, based on a modern framework covering fair competition and closer cooperation on social and environmental matters. This agreement will bring new opportunities, more choice and higher standards for passengers, industry and aviation workers."
URBAN AIR MOBILITY: ATLANTIA, AEROPORTI DI ROMA AND VOLOCOPTER TO BRING ELECTRIC AIR TAXIS TO ITALY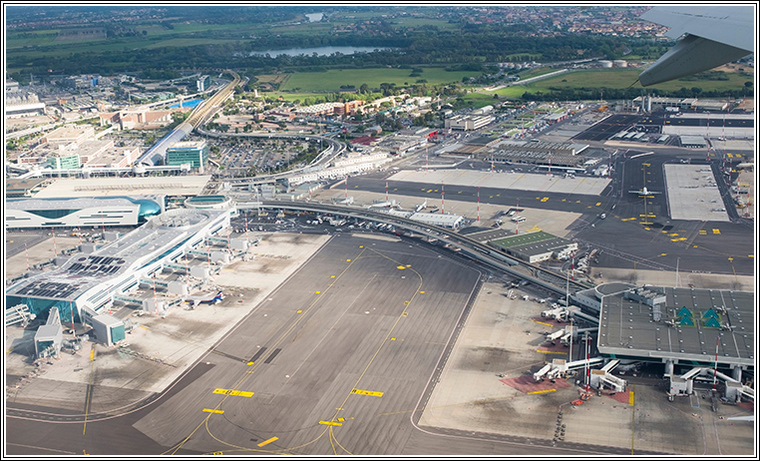 Volocopter, the pioneer of urban air mobility (UAM), the infrastructures' holding company Atlantia and Aeroporti di Roma, the largest airport operator in Italy, announced their partnership to bring electric air taxis to Rome. Alongside the Italian Civil Aviation Authority (ENAC) and ENAV, the companies are pushing for sustainable innovation in aviation.

Urban air mobility will be part of the solution for heavily congested city centres across the world. As an entirely new mobility service, it offers transportation for people and goods that is battery powered and thus emission free in flight. Together with the Italian authorities and regulators and with Atlantia's full support, Aeroporti di Roma and Volocopter will raise public awareness about UAM and pave the way to bring it to Italy within the next 2-3 years. In particular, the new service will connect the international hub "Leonardo da Vinci" with various places in Rome through vertical airports. This will allow travel in comfort and quality, reducing greatly both the congestion of urban traffic and CO2 emissions, as the 18 engines of VoloCity operate in electric mode.
Rome is one of the first cities in Europe to commit to bringing urban air mobility services to their citizens with Volocopter. Paris committed to a collaboration to bring electric air taxis to the city in time for the 2024 Olympic Games.
Volocopter takes a holistic approach to UAM by developing a full ecosystem that connects the necessary components to offer electric flight in cities. The German company is the only eVTOL developer with a product portfolio of multicopter and fixed-wing designs that can be used for passenger and cargo transportation. Through cross-industrial partnerships, Volocopter covers all the aspects of the UAM ecosystem including the aircraft, the operations as well as the digital infrastructure, VoloIQ, enabling large-scale digital visibility of the entire ecosystem.
Aeroporti di Roma is a leader in sustainable airport operations, with the clear goal to be NetZero by 2030. Recognized by UNWTO as leaders in responsible travel and voted Best Airport by ACI Europe for three years in a row, the company has fully integrated sustainability into its business model to create economic, social and environmental value, believing that the aviation sector can and must contribute to a change. From an industrial and technological point of view, ADR is strongly committed to the development of the new vertical airports and, more generally, to the rapid spread of UAM. In this perspective, UAM is regarded as a form of mobility reshaping the boundaries of flights and airports as we know them today.
Atlantia - one of the main holding companies at global level specialized in strategic investments in the airport and motorway sector, as well as in the development of new forms of sustainable mobility - is the main shareholder of Aeroporti di Roma and Aéroports de la Côte d'Azur and has recently invested in Volocopter, together with other major international companies. The development and promotion of businesses integrated with environmental sustainability and technological innovation represent one of Atlantia's main strategic lines of growth.
AIRBUS REPORTS NINE-MONTH (9M) 2021 RESULTS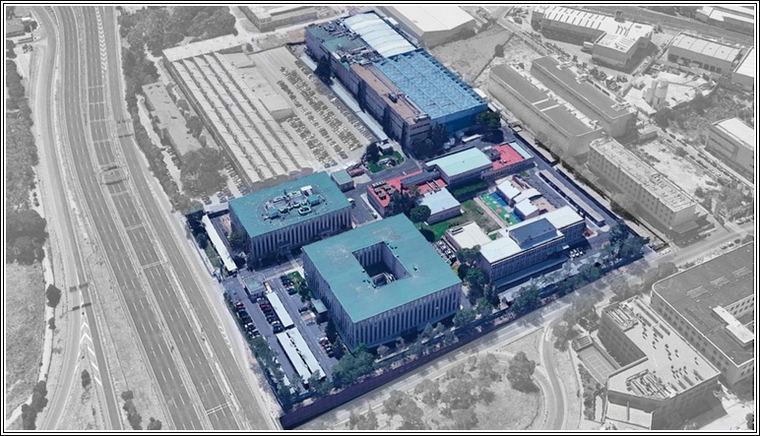 Airbus SE (stock exchange symbol: AIR) reported consolidated financial results for the nine months ended 30 September 2021.

"The nine-month results reflect a strong performance across the company as well as our efforts on cost containment and competitiveness. As the global recovery continues, we are closely monitoring potential risks to our industry. We are focused on securing the A320 Family ramp up and striving to ensure the right industrial and supply chain capabilities are in place," said Airbus Chief Executive Officer Guillaume Faury.
"Based on our nine-month performance, we have updated our 2021 earnings and cash guidance. We are strengthening the balance sheet to secure investment for our long-term ambitions."
Gross commercial aircraft orders totalled 270 (9m 2020: 370 aircraft) with net orders of 133 aircraft after cancellations (9m 2020: 300 aircraft). The order backlog was 6,894 commercial aircraft on 30 September 2021. Airbus Helicopters booked 185 net orders (9m 2020: 143 units), including 10 helicopters of the Super Puma Family.
Airbus Defence and Space's order intake by value was € 10.1 billion (9m 2020: € 8.2 billion) with third quarter orders including 56 C295 aircraft for India, two A400Ms for Kazakhstan and support and spares contract renewals for the German and Spanish Eurofighter fleets.
Consolidated revenues increased 17 percent to € 35.2 billion (9m 2020: € 30.2 billion), mainly reflecting the higher number of commercial aircraft deliveries compared to 9m 2020. A total of 424 commercial aircraft were delivered (9m 2020: 341 aircraft), comprising 34 A220s, 341 A320 Family, 11 A330s, 36 A350s and 2 A380s.
Revenues generated by Airbus' commercial aircraft activities increased 21 percent, largely reflecting the delivery performance compared to 2020 which was strongly impacted by COVID-19. Airbus Helicopters delivered 194 units (9m 2020: 169 units) with revenues up 14 percent reflecting growth in services as well as the higher deliveries, notably more helicopters from the Super Puma family.
Revenues at Airbus Defence and Space were broadly stable year-on-year with four A400M military airlifters delivered in 9m 2021.
Consolidated EBIT Adjusted - an alternative performance measure and key indicator capturing the underlying business margin by excluding material charges or profits caused by movements in provisions related to programmes, restructuring or foreign exchange impacts as well as capital gains/losses from the disposal and acquisition of businesses - was € 3,369 million (9m 2020: € -125 million).
Google Block Ad
The EBIT Adjusted related to Airbus' commercial aircraft activities totalled € 2,739 million (9m 2020: € -641 million), mainly driven by the operational performance linked to deliveries and efforts on cost containment and competitiveness.
The A220 production rate, which is currently at 5 aircraft a month, is expected to increase to around 6 per month in early 2022, with a monthly production rate of 14 envisaged by the middle of the decade. On the A320 Family programme, the company is working to secure the ramp up and is on trajectory to achieve a monthly rate of 65 aircraft by summer 2023.
The recent commercial successes of the A330 programme enable a monthly rate increase from around 2 to almost 3 aircraft at the end of 2022. The A350 programme is expected to increase from around 5 to around 6 aircraft a month in early 2023.
Airbus Helicopters' EBIT Adjusted increased to € 314 million (9m 2020: € 238 million), driven by services, programme execution and lower spending on Research & Development (R&D).
EBIT Adjusted at Airbus Defence and Space increased to € 284 million (9m 2020: € 266 million), mainly reflecting the division's efforts on cost containment and competitiveness.

FIRST A319NEO FLIGHT WITH 100% SUSTAINABLE AVIATION FUEL





Airbus, Dassault Aviation, ONERA, the French Ministry of Transport and Safran have launched the first in-flight study of a single-aisle aircraft running on unblended sustainable aviation fuel (SAF).

During the flight test over the Toulouse region on 28 October, one CFM LEAP-1A engine of an Airbus A319neo test aircraft operated on 100% SAF. Initial results from the ground and flight tests are expected in 2022.
The unblended SAF was provided by Total Energies. It is made from Hydroprocessed Esters and Fatty Acids (HEFA), which primarily consists of used cooking oil, as well as other waste fats. HEFA is made of paraffinic hydrocarbons and is free of aromatics and sulphur. Approximately 57 tonnes of SAF will be used for the entire test campaign. It is produced in Normandy close to Le Havre, France. The 100% SAF will also be utilised for compatibility and engine operability studies on the Safran Helicopters Arrano engine used on the Airbus Helicopters H160, which are expected to start in 2022.
Airbus, in collaboration with DLR, is responsible for characterising and analysing the impact of 100% SAF on ground and in-flight emissions. Safran focuses on compatibility studies related to the fuel system and engine adaptation for commercial and helicopter aircraft and their optimisation for various types of 100% SAF fuels. Safran will perform LEAP engine ground tests with 100% SAF at its Villaroche facilities later this year to complete analysis. ONERA is supporting Airbus and Safran in analysing the compatibility of the fuel with aircraft systems and will be in charge of preparing, analysing and interpreting test results for the impact of 100% SAF on emissions and contrail formation. Dassault Aviation is contributing to the material and equipment compatibility studies and verifying 100% SAF biocontamination susceptibility.
The study - known as VOLCAN (VOL avec Carburants Alternatifs Nouveaux) - contributes to global decarbonisation efforts currently underway across the entire aeronautical industry and is benefiting from a financing of the France Relance recovery plan, the part thereof dedicated to the decarbonisation of aviation, which is implemented by DGAC under the supervision of Jean-Baptiste Djebbari, French Minister of Transport. The study's ultimate goal is to promote the large-scale deployment and use of SAF and certification of 100% SAF for use in single-aisle commercial aircraft and the new generation of business jets.
QATAR AIRWAYS ROLLS OUT NEW AND IMPROVED "BEYOND BUSINESS" CORPORATE REWARDS PROGRAMME WITH NEW TIERS AND BENEFITS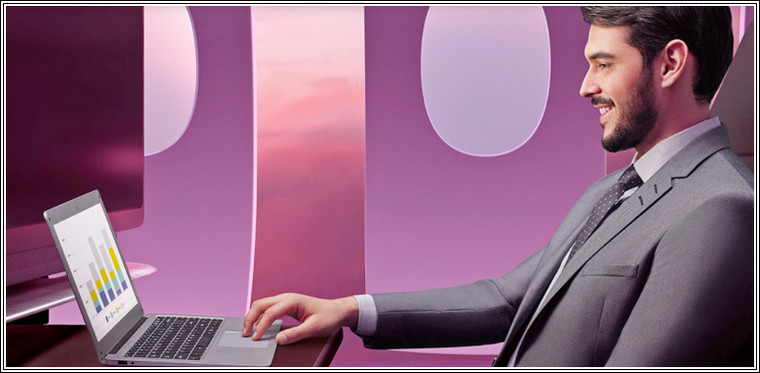 Qatar Airways has revamped its "Beyond Business" corporate rewards programme to offer benefits to more businesses. First launched in January 2019, "Beyond Business" catered mainly to the corporate travel needs of Small and Medium Enterprises (SME). The new and improved "Beyond Business" caters to companies of all sizes, offering greater flexibility and tailored business travel solutions.

Soft-launched in July 2021, feedback on the new "Beyond Business" has been positive and tshe updated programme is now officially launched and features five exclusive tiers, Elevate, Accelerate, Ascent, Advance and Achieve. Corporates have the flexibility of enrolling into the programme at the entry Tier Elevate level for free, without annual spend commitments or access higher Tiers and tailored benefits with an annual minimum spend commitment.
Beyond Business members can earn Qrewards and redeem for flights and more, in addition to special savings and flexibility, while employees are concurrently entitled to earn personal frequent flyer points under Qatar Airways Privilege Club. The "Beyond Business" programme also features dedicated account management and online portal, priority baggage handling for employees traveling in economy class, Privilege Club tier status offers and recognition for a seamless business travel experience.
Qatar Airways Group Chief Executive, His Excellency Mr Akbar Al Baker said: "The Beyond Business programme has been well-received since its launch in 2019. Qatar Airways is proud to be the first airline to roll out such unparalleled flexibility and tailored travel solutions for businesses worldwide. Qatar Airways strives to be the world's best airline offering the best business travel solutions and the revamped Beyond Business programme is set to be the best in category to all businesses alike. "
The national carrier of the State of Qatar continues to rebuild its network, which currently stands at over 140 destinations. With more frequencies being added to key hubs, Qatar Airways offers unrivalled connectivity to passengers, making it easy for them to change their travel dates or destination as required.
A multiple award-winning airline, Qatar Airways was announced as the 'Airline of the Year' at the 2021 World Airline Awards, managed by the international air transport rating organisation, Skytrax. It was also named 'World's Best Business Class', 'World's Best Business Class Airline Lounge', 'World's Best Business Class Airline Seat', 'World's Best Business Class Onboard Catering' and 'Best Airline in the Middle East'. The airline continues to stand alone at the top of the industry having now won the main prize for an unprecedented sixth time (2011, 2012, 2015, 2017, 2019 and now 2021). The airline's hub, HIA, was recently recognised as the 'Best Airport in the World 2021', by the Skytrax World Airport Awards 2021.
In addition to this, Qatar Airways has become the first global airline to achieve the prestigious 5-Star COVID-19 Airline Safety Rating by Skytrax.
This follows the success of HIA as the first airport in the Middle East and Asia to be awarded a Skytrax 5-Star COVID-19 Airport Safety Rating. These awards provide assurance to passengers across the world that the airline's health and safety standards are subject to the highest possible standards of professional, independent scrutiny and assessment.
A.P. MOLLER - MAERSK ORDERS TWO BOEING 777 FREIGHTERS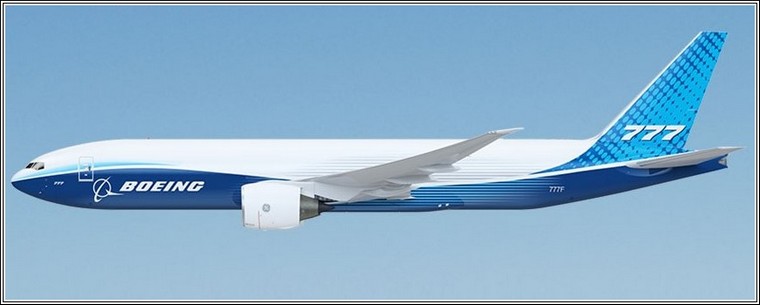 Boeing [NYSE: BA] and A.P. Moller - Maersk announced the global provider of end-to-end container logistics has placed an order for two 777 Freighters. The freighters will be operated by Star Air, Maersk's in-house aircraft operator and is the company's first 777 order. Star Air currently operates an all-Boeing 767 Freighter fleet.

"As a global integrator of container logistics, Maersk is improving the ability to provide one-stop shop and end-to-end logistics capabilities to our customers. This year, we have strengthened our integrated logistics offering through e-commerce logistics acquisitions, tech investments, expanding our warehouse footprint and as a natural next step, we are now ramping up our air freight capacity, creating a broader network to cater even better for the needs of customers," said Vincent Clerc, executive vice president and CEO of Ocean & Logistics, A.P. Moller - Maersk.
The 777 Freighter is the world's largest, longest range and most capable twin-engine freighter. The airplane offers 17 percent better fuel efficiency and reduced CO2 emissions compared to legacy airplanes. With a range of 9,200 kilometres, the 777 Freighter can carry a maximum revenue payload of 102,000 kilograms, allowing Star Air to make fewer stops and reduce landing fees on long-haul routes.
"We are delighted to welcome Maersk's Star Air to the Boeing family of 777 operators and look forward to many years of continued partnership as it grows its air cargo division," said Ihssane Mounir, Boeing's senior vice president of Commercial Sales and Marketing. "The market leading efficiency and incredible range of the 777 Freighter will provide Maersk flexibility to profitably operate the airplane across its large air freight network."
The 777 Freighter is Boeing's top-selling freighter of all time. Customers from around the world have ordered more than 300 777 Freighters since the program began in 2005. As the air cargo market continues to strengthen throughout the world, freight carriers turn to Boeing for its complete family of new and converted freighters. Boeing airplanes provide more than 90% of the worldwide dedicated freighter capacity.
Maersk is an integrated container logistics company working to connect and simplify its customers' supply chains. As the global leader in shipping services, the company operates in 130 countries and employs approximately 80,000 people.

PLEASE GO TO
www.youtube.com/channel/UCCuRVZAGodT6sztTeXBGeMw
and subscribe to our YouTube channel



Google Banner Ad