Compiled by Willie Bodenstein




Google Banner Ad



SAA ADDS LAGOS TO IT'S AFRICAN ROUTE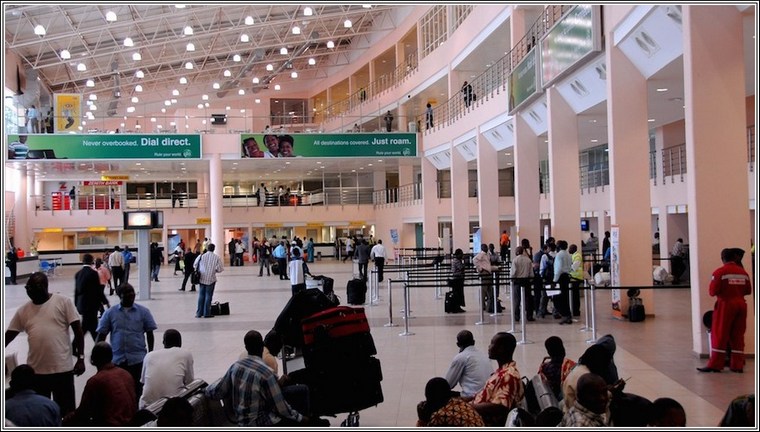 From mid-December, SAA will add another important continental route to its network with a three-times a week flight to Lagos in Nigeria. SAA has been flying to Nigeria for the past 23 years and the resumption of the service is a welcome addition to its growing continental offering.

"This specific destination," according to Thomas Kgokolo, "takes SAA into one of the biggest travel markets in Africa and we're delighted that we are again able to resume operations, providing a link between Africa's two biggest economies."
The Johannesburg-Lagos flight begins on 12 December 2021. Kgokolo says the service is part of SAA's gradual growth strategy, having resumed full operations in September.
Notes Kgokolo, "Our intention is to continue to develop our route network driven by passenger demand and revenue potential. We are constantly evaluating opportunities, both locally, regionally and internationally."
Not only does the new Johannesburg Lagos route function as a key economic link between the two countries but will also service the burgeoning tourism market in both countries. SAA says it will continue in partnership with SA Tourism to promote the country in Nigeria in the expectation that it will lead to more visitors now that international pandemic travel restrictions are being revised.
ICAO- STANDARDIZED RUNWAY REPORTING FORMAT TO ENHANCE AVIATION SAFETY WORLDWIDE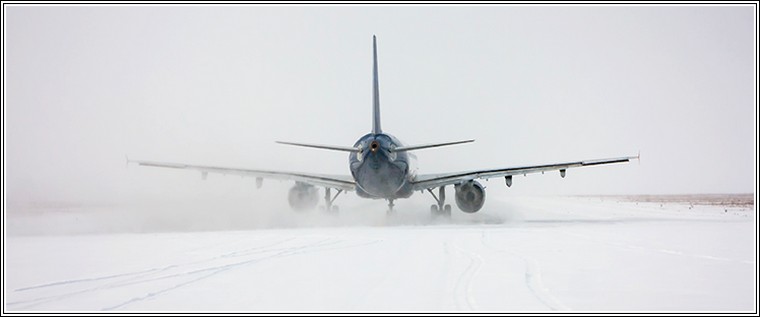 The ICAO Global Reporting Format (GRF) for assessing and reporting runway surface conditions, which became applicable worldwide recently, will help mitigate the risk of runway excursions, which continues to be the most common form of aviation accident.

The harmonization of the assessment and reporting of runway surface conditions will not only benefit runway safety, but also efficiency and sustainability, through a better planning of contaminant removal and the more effective use of de-icing and other treatments.
"Early implementation by a number of pioneer states has confirmed the benefits and suitability of the GRF," declared ICAO Secretary General Juan Carlos Salazar, noting that the operational experience gained during the upcoming winter, rainy and monsoon seasons in various parts of the globe will provide important opportunities to review and enhance implementation.
The GRF comprises a number of elements:
A harmonized matrix through which a trained observer allocates runway condition codes and descriptors;
A Runway Condition Report (RCR) containing the above information, which is transmitted to flight crew;
The flight crew's correlation of the RCR with aircraft performance data, enabling them to calculate their take-off or landing performance; and
A facility for flight crew to provide observations of runway surface conditions.
Google Block Ad
During the run-up to the applicability date, ICAO has worked closely with its member states, regional offices and industry bodies to ensure that the necessary capacity-building resources have been made available. This includes building awareness, through some 35 seminars and webinars, delivering computer and instructor-led training courses, providing additional guidance and clarifications and developing tools to help with implementation.
Current reporting indicates that implementation is still ongoing in many states. However, ICAO anticipates that the rollout will accelerate in the coming weeks and months and continues to assist states to achieve progress toward the truly harmonized reporting of runway surface conditions.
IATA- PASSENGERS WANT TO USE BIOMETRICS TO SPEED UP PROCESSES AND ELIMINATE QUEUING POST PANDEMIC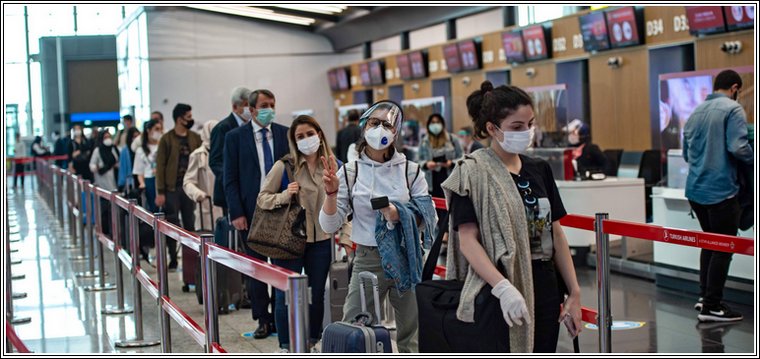 The International Air Transport Association (IATA) announced the results of its 2021 Global Passenger Survey (GPS), which delivered two main conclusions:

1. Passengers want to use biometric identification if it expedites travel processes.
2. Passengers want to spend less time queuing.
"Passengers have spoken and want technology to work harder, so they spend less time 'being processed' or standing in queues. And they are willing to use biometric data if it delivers this result. Before traffic ramps-up, we have a window of opportunity to ensure a smooth return to travel post pandemic and deliver long-term efficiency improvements for passengers, airlines, airports and governments," said Nick Careen, IATA's Senior Vice President for Operations, Safety and Security.
Biometric Identification
73% of passengers are willing to share their biometric data to improve airport processes (up from 46% in 2019).
88% will share immigration information prior to departure for expedited processing.
Just over a third of passengers (36%) have experienced the use of biometric data when traveling. Of these, 86% were satisfied with the experience.
Data protection remains a key issue with 56% indicating concern about data breaches. And passengers want clarity on who their data is being shared with (52%) and how it is used/processed (51%).
Queuing
55% of passengers identified queuing at boarding as a top area for improvement.
41% of passengers identified queuing at security screening as a top priority for improvement.
38% of passenger identified queuing time at border control / immigration as a top area for improvement.
With additional document checks for COVID-19, processing time at airports is taking longer. Pre-COVID-19, the average passengers spent 1.5 hours in travel processes (check-in, security, border control, customs and baggage claim). Current data indicates that airport processing times have ballooned to 3 hours during peak time with travel volumes at only about 30% of pre-COVID-19 levels. The greatest increases are at check-in and border control (emigration and immigration) where travel health credentials are being checked mainly as paper documents.
This exceeds the time that passengers want to spend on processes at the airport. The survey found that:
85% of passengers want to spend less than 45 mins on processes at the airport if they are traveling with only hand luggage.
90% of passengers want to spend less than one hour on processes at the airport when traveling with a checked bag.
Google Block Ad
Solutions
IATA, working with industry stakeholders, has two mature programs which can support a successful ramping-up of aviation post-pandemic and provide travellers with the expedited experience they are demanding.
IATA Travel Pass is a solution to manage the complex myriad of travel health credentials that governments require. The app offers a safe and secure way for travellers to check the requirements for their journey, receive test results and scan their vaccine certificates, verify that these meet the destination and transit requirements and share these effortlessly with health officials and airlines prior to departure and using e-gates. This will reduce queuing and congestion for document checks-to the benefit of travellers, airlines, airports and governments.
One ID is an initiative that is helping transition industry towards a day when passengers can move from curb to gate using a single biometric travel token such as a face, fingerprint or iris scan. Airlines are strongly behind the initiative. The priority now is ensuring there is regulation in place to support the vision of a paperless travel experience. One ID will not only make processes more efficient for passengers, but also allow governments to utilize valuable resources more effectively.
"We cannot just revert to how things were in 2019 and expect our customers to be satisfied. Pre-pandemic we were preparing to take self-service to the next level with One ID. The crisis makes its twin-promises of efficiency and cost-savings even more urgent. We need technologies like IATA Travel Pass to re-enable self-service or the recovery will be overwhelmed by paper document checks. The GPS results are yet another proof point that change is needed," said Careen.

SAUDIA ENHANCES FLEET WITH SUITE OF BOEING SERVICES





SAUDIA selected Boeing [NYSE: BA] for a suite of services to improve their 787 Dreamliner and 777 fleets' operational efficiency through digital analytics and to modify their 777 cabin interiors.

"As ever, SAUDIA is continuously focused on operational efficiency, optimal fleet utilization and deployment," said Captain Ibrahim S. Koshy, CEO, SAUDIA. "We see our continued alliance with Boeing and these essential services as an enabler that will help to drive our progress toward this vision."
SAUDIA will utilize Boeing's Optimized Maintenance Program (OMP), which uses advanced data analytics to provide detailed insights for improved maintenance operations and Boeing's Airplane Health Management (AHM) digital solution, which applies predictive maintenance analytics and diagnostic tools to help improve the quality and speed of maintenance decisions, resulting in improved on-time performance. These services will be combined with Boeing's OEM engineering and consulting expertise.
"Our Boeing consulting teams have partnered closely with SAUDIA for many years to find new opportunities to reduce costs and enhance operational efficiency. We are delighted to continue this partnership by applying our advanced digital solutions," said Ted Colbert, president and CEO, Boeing Global Services. "Similarly, SAUDIA will be able to rely on our 777 interiors engineering expertise throughout the course of their fleet reconfiguration plans."
Boeing's interior modification team will partner with SAUDIA to deliver all aspects of their 777 modification, including design, certification and the supply of parts required for completion.
REOPENING OF US BORDERS ON 8 NOVEMBER - AIR FRANCE WILL OPERATE UP TO 122 WEEKLY FLIGHTS TO 11 DESTINATIONS IN THE USA THIS WINTER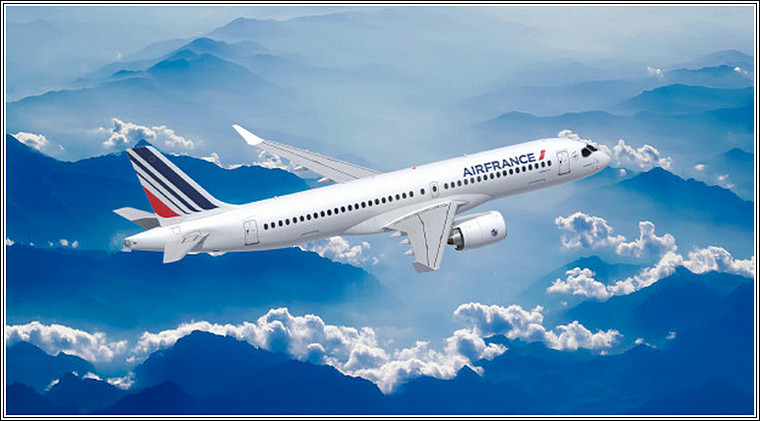 As of Monday 8 November 2021, vaccinated international travellers, including European citizens, will once again be able to travel to the United States. The announcement of the decision to lift travel restrictions in place for over 18 months has led to a significant increase in bookings at Air France, particularly on routes to New York, Miami and Los Angeles, for travel in November and over the Christmas holiday period.

To support the resumption of traffic on transatlantic routes, Air France will gradually increase its capacity during the winter season. Between now and the end of March 2022, the company plans to return to a capacity corresponding to around 90% of that of 2019, compared to 50% in summer 2021.
This will imply the addition of frequencies to certain destinations, including New York (from 3 to 5 daily flights), Miami (from 7 to 12 weekly flights) or Los Angeles (from 12 to 17 weekly flights). During this period, Air France will also resume flights from Paris-Charles de Gaulle to Seattle, after suspending the service since the beginning of the Covid crisis (3 weekly flights as from 6 December), it will resume its usual Paris-Papeete route, via Los Angeles (3 weekly flights between Los Angeles and Papeete as from 11 November 2021), and inaugurate a new route between Pointe-ŕ-Pitre and New York JFK (2 weekly flights as from 24 November 2021).
This winter, Air France will serve 11 destinations in the United States - New York-JFK - the airline's largest international station, Boston, Washington DC, Detroit, Atlanta, Chicago, Miami, Houston, Seattle, San Francisco and Los Angeles, with up to 122 weekly flights.
DHL EXPRESS PLACES ITS LARGEST BOEING CONVERTED FREIGHTER ORDER TO DATE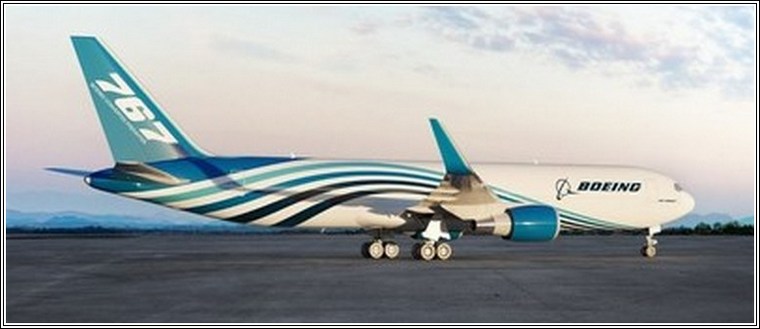 DHL Express (DHL) and Boeing [NYSE: BA] has announced that the logistics company placed a firm order for nine more 767-300 Boeing Converted Freighters (BCF). Representing their largest single 767-300BCF order to date, the additional freighters will help expand DHL's long-haul intercontinental fleet in response to increased global demand for cargo capacity.

"We are confident in the quality and OEM expertise that comes with Boeing's converted freighters," explains Geoff Kehr, senior vice president, Global Air Fleet Management, DHL Express. "The additional B767 freighters are part of our efforts to modernize DHL's long-haul intercontinental fleet in order to fly eco-friendlier and more cost-efficiently. Our goal is to enhance our well-connected global network while reducing carbon emissions and fuel consumption to benefit the environment, partners and customers alike."
DHL has taken delivery of seven of a batch of eight 767-300BCF that have been leased to DHL partner airlines in the Middle East and Latin America to support its expanding regional networks.
"We are pleased that DHL continues to expand their 767-300BCF fleet to help meet the growing demand for their global logistics and cargo business," said Ihssane Mounir, Boeing's senior vice president of Commercial Sales and Marketing. "The versatility of the 767-300BCF makes it the preferred medium widebody converted freighter for both the general and express cargo markets, ensuring DHL will have the capability, reliability and efficiency they need to capture growth opportunities and maximize their air cargo operations."
The 767-300BCF is the world's most efficient medium widebody converted freighter and can carry up to 51.6 tonnes (113,900 pounds) up to 6,190 kilometres (3,345 nautical miles). 767 Freighters provide the lowest operating costs per trip with excellent payload and range capability.
ALC ORDER FOR 111 AIRBUS AIRCRAFT LAUNCHES SUSTAINABILITY FUND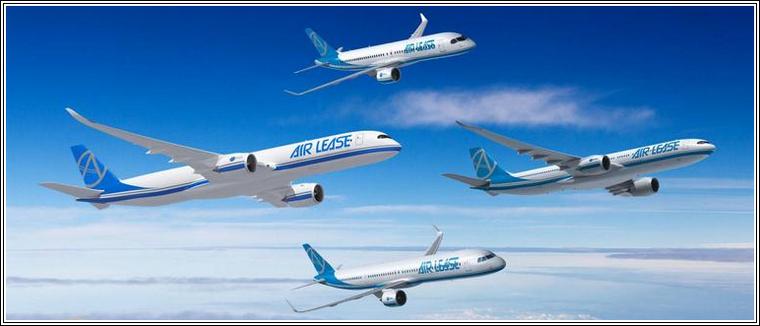 Air Lease Corporation (ALC) (NYSE: AL) has signed a Letter of Intent (LoI) covering all Airbus Families, highlighting the power of the company's full product range. The agreement is for 25 A220-300s, 55 A321neos, 20 A321XLRs, four A330neos and includes seven A350Fs. The order which will be finalised in the coming months, makes the Los Angeles based ALC one of Airbus' largest customers and lessor with the biggest A220 order book. Founded in 2010, ALC has ordered a total of 496 Airbus aircraft to date.

With this order ALC and Airbus are launching a multi-million dollar ESG fund initiative that will contribute towards investment into sustainable aviation development projects that will in the future be opened to multiple stakeholders from the aircraft leasing and financing community and beyond.
"This new order announcement is the culmination of many months of hard work and dedication by both organizations to optimize and fine tune the size and scope of this large aircraft transaction in view of the rapidly growing global airline demand to modernize their jet fleets through the ALC leasing medium," said Steven F Udvar-Hazy, Executive Chairman of Air Lease Corporation. "After lengthy and detailed consultations with several dozens of our strategic airline customers around the world, we are focusing this comprehensive order on the most desirable and in demand aircraft types, covering the A220, A321neo, A330neo and A350 families. ALC is an international market leader in each of these categories of the most modern Airbus product line-up. These multi- year additions of new technology aircraft assets to ALC's expanding portfolio will allow us to grow our revenues and profitability while satisfying our airline customer requirements."
Udvar-Hazy added:" ALC was the launch customer for the very popular A321LR and XLR versions. Now, we become the launch lessor for the A350F and by far the largest lessor customer for the A220. We had the vision to be first adopters of the A321 and are convinced we have made the right choice again on the A220 and A350F, responding to what we see the market will need in the period of recovery ahead. In addition, we are very enthusiastic to have inked a partnership for a sustainability fund which will contribute to the green future for our industry."
Google Block Ad
"With this major order, we underscore our confidence not only in the strong future and growth of global commercial air transport, but in ALC's business model, in our specific aircraft purchase decisions including, for the first time, the new A350 Freighter and finally in our long term view that ordering new aircraft is an optimum investment of our shareholder capital," said John Plueger, Air Lease Corporation CEO and President. "Moreover, we and Airbus hereby announce the first ever joint ESG initiative in aircraft procurement by creating a multi-million dollar fund for sustainable aviation development projects critical to the future".
"This is a major announcement for Airbus in 2021. ALC's order signals we're moving beyond the Covid doldrums. With foresight, ALC is solidifying its order portfolio for the most desirable aircraft types as we exit the crisis and in particular, it has seen the formidable value the A350F brings to the cargo market. ALC's endorsement confirms the global enthusiasm we see for this quantum leap in the freighter space and we applaud its insightfulness in selecting it and in beating everyone to the finish line for the first A350F order announcement. In addition, we agreed to make our sustainable aviation vision part of this agreement which is a priority for us both," said Christian Scherer, Airbus Chief Commercial Officer and Head of Airbus International.
The A220 is the only aircraft purpose built for the 100-150 seat market delivering an unbeatable 25% better fuel efficiency* and with widebody passenger comfort in a single-aisle aircraft. The A321 Family which includes the XLR version with up to 4,700nm long range and 30% lower fuel consumption* combined with the A330neo are ideal partners for the so-called middle of the market segment. The A350F, based on the world's most modern long range leader optimised for cargo operations offering at least 20% lower fuel burn than the competition and the only new generation freighter aircraft ready for the 2027 ICAO CO2 emissions standards.
INDIGO PARTNERS PORTFOLIO AIRLINES ORDER 255 A321NEO FAMILY AIRCRAFT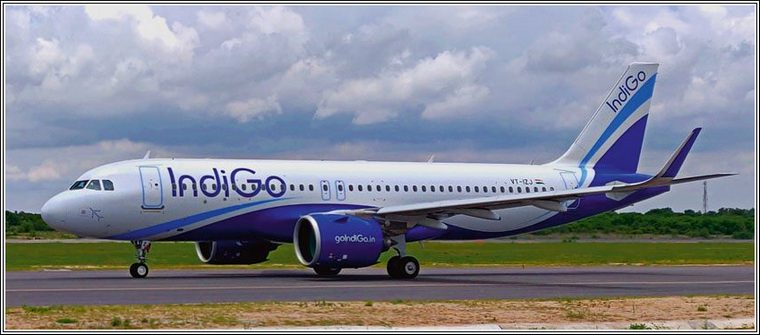 Wizz Air (Hungary), Frontier (United States), Volaris (Mexico), JetSMART (Chile, Argentina) and Indigo Partners portfolio airlines have announced an order for 255 additional A321neo Family aircraft under a joint Indigo Partners agreement. The firm order was signed at the Dubai Airshow.

This order brings the total number of aircraft ordered by the Indigo Partners' airlines to 1,145 A320 Family aircraft. The aircraft ordered are a mix of A321neos and A321XLRs, which will be delivered to the individual airlines as follows:
Wizz Air: 102 aircraft (75 A321neo + 27 A321XLR)
Frontier: 91 aircraft (A321neo)
Volaris: 39 aircraft (A321neo)
JetSMART: 23 aircraft (21 A321neo + 2 A321XLR)
In addition to this order, Volaris and JetSMART will upconvert 38 A320neo to A321neo from their existing aircraft backlogs.
"This order reaffirms our portfolio airlines' commitment to consistent growth through the next decade. The Airbus A321neo and A321XLR have industry-leading efficiency, low unit costs and a substantially reduced carbon footprint relative to prior models. With these aircraft, Wizz, Frontier, Volaris and JetSMART will continue to offer low fares, stimulate the markets they serve and improve their industry-leading sustainability profile," said Bill Franke, Managing Partner of Indigo Partners.
"We are happy to further expand our relationship with our great Indigo Partners' airlines Wizz, Frontier, Volaris and JetSMART who have acted fast and decisively over the last few months to position themselves for this landmark order as the effect of the pandemic recedes and the world wants more sustainable flying," said Christian Scherer, Airbus Chief Commercial Officer and Head of Airbus International.
The A321neo incorporates new generation engines and Sharklets, which together deliver more than 25 percent fuel and CO2 savings, as well as a 50 percent noise reduction. The A321XLR version provides a further range extension to 4,700nm. This gives the A321XLR a flight time of up to 11 hours, with passengers benefitting throughout the trip from Airbus' award-winning Airspace interior, which brings the latest cabin technology to the A320 Family.
By the end of October 2021, the A320neo Family had totalled more than 7,550 orders from 122 customers since its launch in 2010. Since its entry into Service five years ago, Airbus has delivered over 1,950 A320neo Family aircraft contributing to 10 million tons of CO2 saving.
AEROFLOT LAUNCHES REGULAR FLIGHTS TO ABU DHABI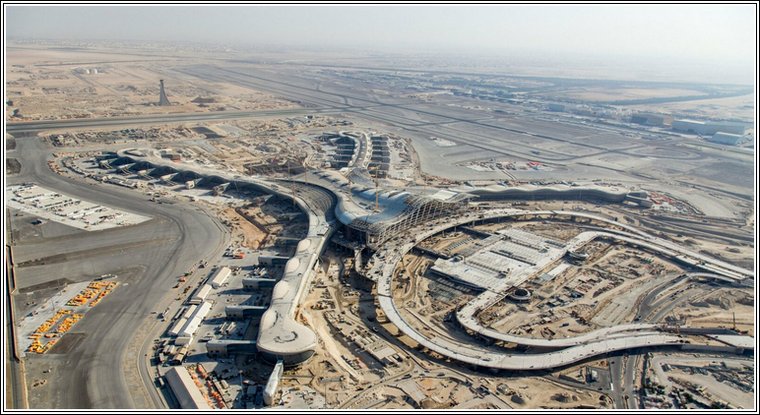 Aeroflot has begun operating regular services from Moscow to Abu Dhabi, the capital of the United Arab Emirates. Three weekly flights SU0530/0531 will operate on Tuesdays, Fridays and Saturdays. Flights will be operated on the Boeing 737-800, modern medium-range aircraft in Aeroflot's fleet.

Abu Dhabi is the third destination in the UAE where Aeroflot offers regular flights to. The airline operates two daily Moscow - Dubai flights and two weekly Moscow - Sharjah services.
Abu Dhabi has an extensive leisure and business travel infrastructure. Travellers are lured by beach resorts, shopping opportunities and world-famous sights, including the Sheikh Zayed Grand Mosque, Louvre Abu Dhabi, the Ferrari World theme park.
The autumn and winter season is the most comfortable time to visit Abu Dhabi. In November through March, average daytime temperatures are +22+24°?, and sea water temperature reaches +27°?.
LATAM AIRLINES GROUP AND DELTA AIR LINES EXPAND CODESHARES TO IMPROVE NORTH AND SOUTH AMERICA CONNECTIVITY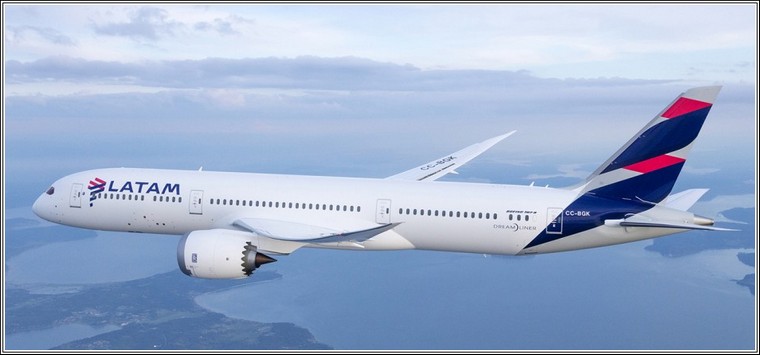 Customers will be able to access more than 20 routes between the U.S. and South America, as well as more than 70 destinations in the U.S.A. and 40 destinations in South America.

Customers can also continue to accumulate and redeem miles/points and earn qualifying points in their frequent flyer program.
LATAM Airlines Group and Delta Air Lines have announced the expansion of their codeshare agreements which will allow their customers to access more than 20 international routes between the United States and South America, along with connections to domestic and intracontinental destinations. It will also allow LATAM Airlines Group to add eight new international routes operated by Delta between South America and the U.S.A. and 11 domestic destinations in the U.S. from Atlanta. Delta will add 12 international routes operated by LATAM Airlines Group between South America and the U.S.A. connecting from Miami, Orlando, New York (JFK) and Los Angeles (LAX); as well as seven interregional routes in South America and four new domestic destinations in Chile.
This announcement will benefit customers with more connections between both regions: more than 40 destinations in South America, including domestic routes in Brazil, Chile, Colombia, Ecuador and Peru; routes within South America, between South America and the U.S.A. and more than 70 domestic routes within the U.S.A. Additionally, Delta Air Lines and LATAM will complement their existing codeshare network in the coming months with new routes to Delta destinations in the U.S.A. and between the U.S. and Canada.
"This codeshare expansion allows us to offer to LATAM and Delta passengers the most extensive network of connections in the continent, with better schedules, safety and a world-class award-winning service," said Marty St. George, CCO of LATAM Airlines Group.
"Delta is as committed as ever to providing our customers with expanded travel options and service that is award-winning. The extension of our codeshare agreement with LATAM Airlines Group enables Delta to expand our route network and customer benefits just as borders have reopened and customers travel freely again," said Alain Bellemare, President International of Delta Air Lines. "We look forward to introducing more of our customers to LATAM Airlines Group's exceptional service and complementary route network and to welcoming more LATAM customers on board our flights between South America and the United States."
The agreement between LATAM and Delta currently allows LATAM Pass® and SkyMiles® members to accumulate miles/points in their respective frequent flyer programs, including priority boarding, extra baggage check-in and VIP lounge access for select categories. Customers will be able to easily connect between Delta and LATAM flights at airports where the airlines have relocated to the same terminal. This includes Terminal 4 at John F. Kennedy International Airport (New York), Terminal 3 at Guarulhos Airport in Săo Paulo and soon Terminal 2 at Arturo Merino Benitez International Airport in Santiago, Chile.

PLEASE GO TO
www.youtube.com/channel/UCCuRVZAGodT6sztTeXBGeMw
and subscribe to our YouTube channel



Google Banner Ad