Compiled by Willie Bodenstein




Google Banner Ad



ETIHAD - TEMPORARY SUSPENSION OF PASSENGER SERVICES TO AND FROM JOHANNESBURG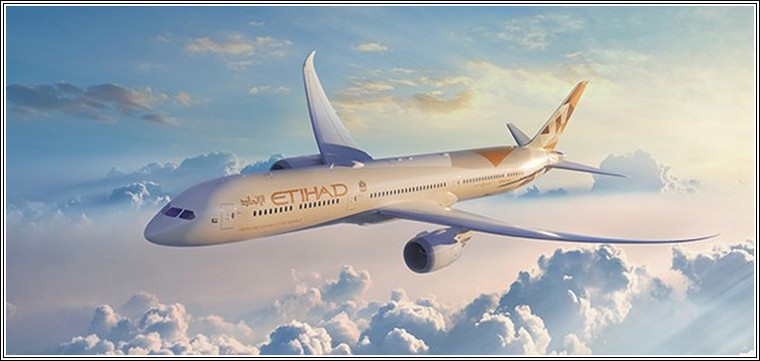 Etihad Airways has temporarily suspended passenger services between Abu Dhabi and Johannesburg until 31 January 2022. This is as a precautionary measure in response to the spread of the variant of COVID-19.

Etihad is working closely with impacted guests to notify them of the changes to their itineraries.
"The safety of our guests and crew is our number one priority, and we regret any inconvenience caused" said the airline in a statement.

IATA TEAMS WITH AACA, INACA TO SUPPORT SAFETY IN ALASKA AND INDONESIA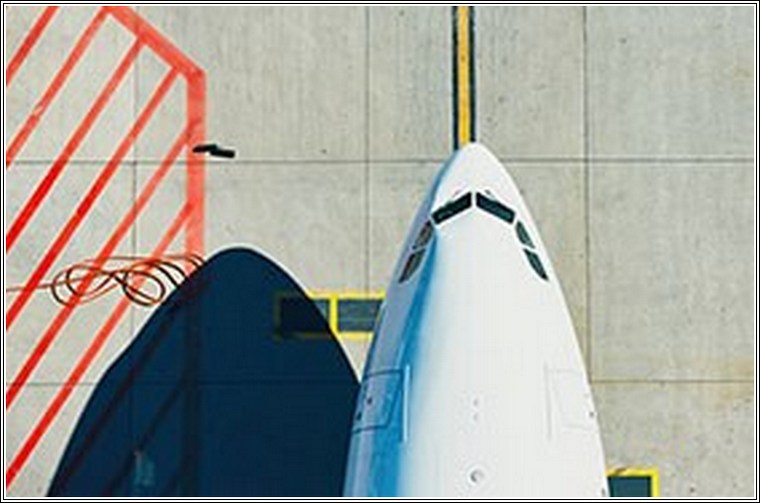 The International Air Transport Association (IATA) announced it reached agreements with the Alaska Air Carriers Association, (AACA) and the Indonesia National Air Carriers Association (INACA) under which the associations will promote the IATA Standard Safety Assessment (ISSA) among the membership of their respective organizations.


ISSA is a voluntary safety audit program aligned with global best practices and created primarily for airlines that operate aircraft which have a lower maximum take-off weight (MTOW) than the 5,700 kg (12,566 lbs.) threshold for participation in the IATA Operational Safety Audit (IOSA). ISSA is also an alternative for airlines, such as some private charters, whose business model does not allow conformity with IOSA's standards. ISSA is not a substitute for IOSA which remains a requirement for IATA membership.
"We look forward to working with AACA and INACA to help ensure that eligible operators have a robust safety infrastructure in place, validated by an operational safety evaluation. Our experience with IOSA confirms that globally harmonized safety assessments deliver tangible and measurable improvements in industry safety," said Mark Searle, IATA's Director Safety.
"We are excited to work with IATA to promote the ISSA program to enhance aviation safety in Indonesia," said Bayu Sutanto, Secretary General of INACA.
"AACA hopes our collaboration with IATA will further advance the safety of air transportation in Alaska," said Jane Dale, Executive Director, AACA.
Google Banner Ad
AIRBUS INCREASES ITS INNOVATION FOOTPRINT IN SPAIN TO DEVELOP NEW HYDROGEN TECHNOLOGIES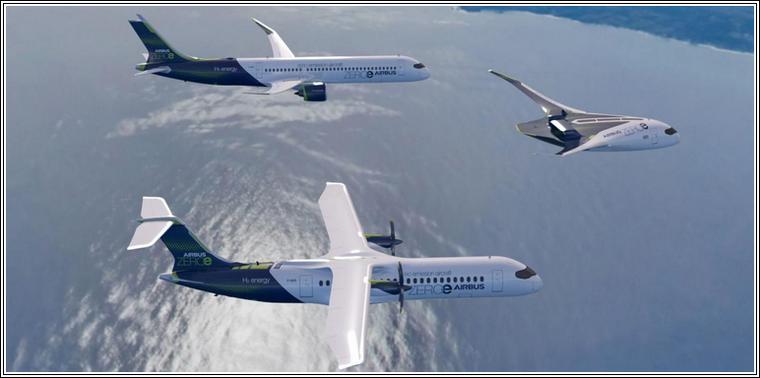 Airbus is increasing its presence in Spain with the launch of an Airbus UpNext entity, a wholly-owned innovation subsidiary and a Zero Emission Development Centre (ZEDC) for hydrogen technologies.

This complements Airbus' existing footprint in Spain and reaffirms Airbus' commitment to remain a strong player in the Spanish aerospace ecosystem. Airbus has long been a pioneer in composite technologies in Spain, both in materials and manufacturing processes.
"Establishing Airbus UpNext and the ZEDC in Spain strengthens our Research & Technology footprint in the country and ensures the involvement, from the start, of some of the best experts to support our zero-emission ambition," said Sabine Klauke, Airbus Chief Technical Officer.
The Airbus UpNext entity will initially be accountable for the study and demonstration of hydrogen-powered non-propulsive energies as well as future tanking operations applying advancements in vision-based technology. This new presence will leverage the expertise of Airbus Commercial Aircraft, Airbus Helicopters and Airbus Defence and Space in Spain. Airbus UpNext gives future technologies a development fast-track by building demonstrators at speed and scale. This entails the sourcing of new talent and suppliers in order to evaluate, mature and validate potential innovative products and services that encompass radical technological breakthroughs.
The ZEDC follows the opening of two other ZEDCs in June this year at Airbus sites in Bremen, Germany and Nantes, France. The focus of the Spanish ZEDC is non-propulsive energy, systems for fuel cell cooling and fibre optics, as well as carbon fibre tanks for storing cryogenic liquid hydrogen. The tank development is done in a coordinated approach with the other Airbus national entities. These technologies are critical to fuel a future zero-emission aircraft, supporting the goal of an entry-into-service by 2035.
EMBRAER 100% SAF E2 DEMO FLIGHT PLANNED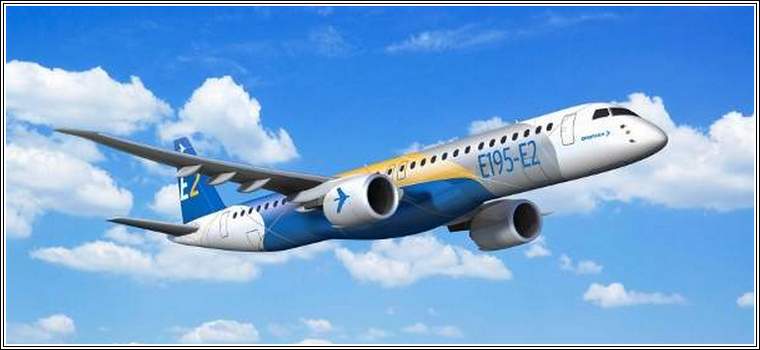 Embraer has partnered with Pratt & Whitney to conduct a demonstration flight using 100% Sustainable Aviation Fuel (SAF) next year. The two companies signed an MOU that will see Embraer and the U.S.-based engine manufacturer collaborate on studies to support the shared goal of helping the industry reach net zero carbon emissions from air travel by 2050.

Pratt & Whitney GTF™ engines power the E195-E2, the aircraft that is planned to be used for the demo flight.
Standards set by ASTM International, the American Society for Testing and Materials, allow aircraft to fly with SAFs that are up to 50% blended with kerosene. Testing and collaboration between OEMs, like that provided in the new partnership between Embraer and Pratt & Whitney, will help in the process to certify the standard to 100% SAF.
Embraer will provide the aircraft, technical support and personnel for the flight.
The new partnership is just another example of Embraer's continuing efforts to bring greater sustainability in commercial aviation. The company recently announced its Energia family of four concept aircraft that use environment-friendly fuels such as green electricity, hydrogen or hydrogen and SAF in a flexible configuration.
Embraer also flew its Electric Demonstrator last August, an aircraft that is 100% electrically powered.
Google Block Ad



QANTAS ANNOUNCES TWO WIDEBODY FREIGHTERS TO MEET PERMANENT INCREASE IN E-COMMERCE DEMAND

Qantas will convert two of its Airbus A330 passenger aircraft into freighters to support the significant shift towards consumers shopping online

One of the converted widebody freighters will be used in Qantas Freight's international network, while the other will be a new addition to the dedicated fleet that serves Australia Post's domestic parcel and mail business.
In addition, Qantas Freight will receive its third Airbus A321P2F freighter this week, which will also operate for Australia Post. The narrow body aircraft previously operated passenger services for Jetstar. The freighter will provide additional capacity ahead of what's expected to be the busiest Christmas period ever for air cargo.
The seat capacity of the two A330s will be replaced by more efficient scheduling on the Qantas passenger network. Qantas will also take delivery of three new Boeing 787-9 Dreamliners during 2022.
Qantas CEO Alan Joyce said the conversion of the two widebody A330 aircraft would significantly increase capacity for both domestic and international freight.
"Our freight business has boomed during the pandemic and while some of that is temporary, COVID has accelerated the permanent expansion of eCommerce and online shopping in this country," Mr Joyce said.
"That's why we're working with key partners like Australia Post to respond to this structural change and increase the number of parcels that we can carry by air to ensure they arrive at people's homes as quickly as possible.
"The converted A330 aircraft for Australia Post will be able to carry around 50 tonnes of cargo each flight, more than double the capacity of other freighters operating for the national postal service."
KLM TO SERVE MORE ITALIAN DESTINATIONS THROUGH NEW CODESHARE AGREEMENT WITH ITA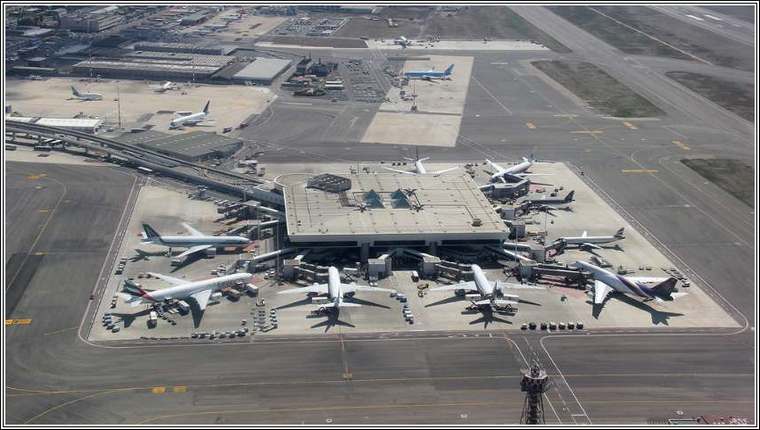 KLM and the Italian airline ITA Airways have signed a new codeshare agreement. The agreement will enable passengers to book KLM tickets to ITA's European destinations and ITA customers will be able to book tickets to KLM's European destinations. KLM and ITA will also facilitate easy transfers for passengers at Rome Fiumicino and Amsterdam Schiphol Airport.

The agreement will give KLM customers access to more destinations in Italy and other ITA destinations in south-east Europe.
The partnership will allow KLM customers to book tickets to eight new destinations in Southern Europe. KLM passengers will be able to fly with ITA via Rome to Palermo, Reggio Calabria, Bari, Brindisi, Lamezia Terme and Trieste in Italy, to Malta and to the Albanian city of Tirana.
KLM currently offers 18 daily flights between Amsterdam and Milan (Malpensa Airport and Linate Airport), Turin, Genoa, Rome, Venice, Florence, Bologna and Catania. Customers flying to Catania, Genoa and Venice will also have more options. In addition to KLM's direct daily services, it will also be possible to transfer to ITA flights to these destinations.
"It's really good news that KLM and ITA Airways have been able to reach an agreement so quickly, enabling them to work together on European routes. Italy is an important market for the airline industry in Europe, both for business and leisure travellers. Partnerships like this one are important to our ability to provide the best possible service for our customers, who travel through Schiphol from all corners of the world." Pieter Elbers - President & CEO KLM Royal Dutch Airlines
ITA Airways will also benefit from the new agreement. The codeshare agreement with KLM will give it access to a large number of European destinations, including KLM destinations in the United Kingdom and Scandinavia.
Google Banner Ad
SWISS FURTHER EXPANDS ITS NETWORK FOR SUMMER 2022 AND OFFERS NEW DESTINATIONS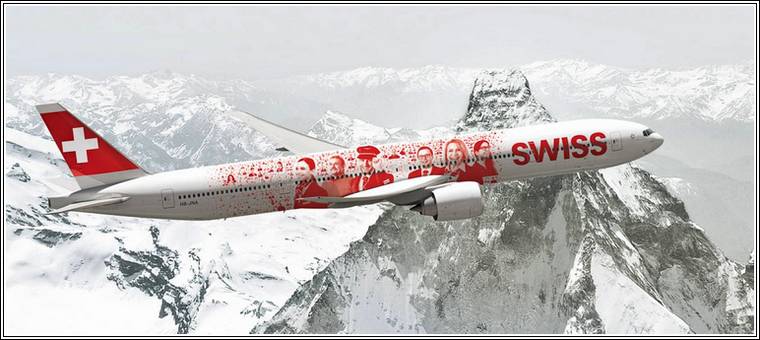 SWISS is to further expand its range of scheduled services next summer and will be adding six new destinations to its European route network. From Zurich, SWISS will newly serve Bologna, Nantes, Sofia, Odessa and Vilnius, while Geneva will see the addition of a new Brussels service. SWISS will offer a total of 119 destinations from Zurich and Geneva in its 2022 summer schedules.

Within Europe the focus will be on leisure and visiting-friends-and-relatives' destinations and the continent's main centres, while the SWISS intercontinental network will put a particular emphasis on North American destinations. SWISS expects to restore its services to around 80 per cent of their 2019 capacities by the 2022 third-quarter period.
Swiss International Air Lines (SWISS) plans to further expand its range of scheduled services for the 2022 summer season. The airline will serve a total of 119 destinations from Zurich and Geneva next summer, 93 within Europe and 26 in its intercontinental network. SWISS travellers from Zurich will have a choice of 92 destinations, while customers in the Geneva region can choose from 46. Within Europe the focus will be on leisure and visiting-friends-and-relatives' destinations and on the continent's main centres, while the SWISS intercontinental network will put a particular emphasis on North American destinations. SWISS plans to restore its services to around 80 per cent of their 2019 capacities by the 2022 third-quarter period. Of the 91 aircraft in the SWISS fleet, up to 59 short-haul aircraft (wet leases included) should be deployed in the 2022 summer schedules, along with up to 26 long-haul aircraft on intercontinental routes.
"While the pandemic situation is still tense, we remain confident that we will be able to further substantially expand our range of services for next summer under improved overall parameters," says SWISS Chief Commercial Officer Tamur Goudarzi Pour. "Our aim is to offer our customers a comprehensive and varied choice of SWISS flights. At the same time, the stability and the reliability of our schedules will remain one of our paramount priorities."
From Zurich, SWISS plans to offer its customers a choice of 66 short-haul and 26 long-haul destinations in next summer's schedules. These will include five new European destinations. From the end of March onwards SWISS will newly serve Bologna, the capital of Northern Italy's Emilia-Romagna region, Nantes in Western France, the Bulgarian capital of Sofia and the Lithuanian capital of Vilnius. The port city of Odessa in Southern Ukraine will also receive scheduled SWISS services from next July onwards. The most frequently-served European destinations from Zurich next summer will include Berlin, Hamburg, London Heathrow and Amsterdam, while the biggest year-on-year increase in capacities will be seen on the Porto, Palermo, Tallinn and Billund routes.
On the long-haul front, SWISS will be putting a clear focus on expanding its frequencies to and from North America in its 2022 summer schedules. New York (JFK), Boston and Chicago will each receive twice-daily services, compared to the once-daily frequencies of summer 2021. SWISS will also be restoring the services to Delhi and Mumbai in India which were suspended in view of pandemic developments. The new twice-weekly service to Beirut which was introduced in winter 2021/22 will also be continued in the 2022 summer schedules, as will the present Zurich-Buenos Aires service via São Paulo consisting of two weekly flights.
SWISS will be expanding its services from Geneva, too, in next summer's schedules. In addition to long-haul service to New York, travellers from Geneva will be offered a choice of 45 European destinations. These will include a new non-stop SWISS service between Geneva and the Belgian capital of Brussels to supplement the existing service on the route by sister Lufthansa Group carrier Brussels Airlines. SWISS will also be raising its Geneva-New York frequencies to up to seven weekly flights. London Heathrow, Athens, Lisbon, Porto and Frankfurt will be among the European destinations served most frequently from Geneva in the 2022 summer schedules.
VIRGIN ATLANTIC ANNOUNCES £400M INVESTMENT FROM VIRGIN GROUP AND DELTA AIR LINES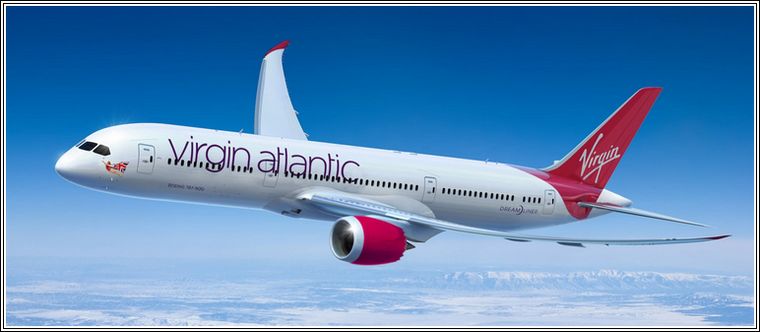 Virgin Atlantic Airways (Virgin Atlantic) has announced a new £400m investment from shareholders, Virgin Group and Delta Air Lines. The investment positions Virgin Atlantic to emerge from the Covid-19 pandemic in a strong financial position and with a bolstered balance sheet, ready to capitalise on market opportunities as demand returns. The airline anticipates a return to sustainable profitability from 2023, driven by a recovery in air travel demand and more than £300m of cost savings, already delivered.

Key Highlights:
£400m new investment from Virgin Group (51%) and Delta Air Lines (49%)
Creditors continue to support the airline with £200m reduction in cash burden through 2024
The airline continues to have the full support of credit card acquirers (Merchant Service Providers)
The airline to have fully financed new aircraft deliveries through Q2 2024, on track to reach a 100% next generation, fuel efficient fleet in early 2027, reinforcing its commitment to sustainable air travel
New investment to bolster Virgin Atlantic's balance sheet, enhancing liquidity and allowing the Company to pay down debt
Virgin Atlantic is in a strong position to rapidly capitalise on opportunities as demand returns and to withstand a further downturn in air travel
Since the beginning of the crisis, Virgin Atlantic has taken decisive action to reduce costs, preserve cash and raise capital. With the full support of its shareholders and creditors, the airline is positioned for recovery from the pandemic, bolstered by the opening of US borders to UK nationals on 8 November, as it benefits from pent up customer demand and robust trading for Easter and Summer 2022.
Shai Weiss, CEO Virgin Atlantic, said: "Our story has been well documented during the pandemic. Together with our people, we have proven that we have what it takes to emerge a stronger airline. Throughout, our shareholders Virgin Group and Delta Air Lines, and our creditors, have been a source of unwavering support. As our customers look to travel again to reconnect with their families, loved ones and business colleagues around the world, we look forward to working together towards our vision of becoming the most loved travel company and becoming sustainably profitable, serving our customers with Virgin flair for the next 37 years and beyond."
Ed Bastian, CEO, Delta Air Lines, said: "Virgin Atlantic's business has transformed, allowing them to emerge from the pandemic a stronger airline. Their distinct and vibrant brand will be reconnecting and delighting its customers for years to come. Together, more customers will be able to take advantage of the many benefits our strategic partnership offers, including a route network serving more than 350 cities in North America, Europe and the UK."
Josh Bayliss, CEO of the Virgin Group, said: "Since 1984, Virgin Atlantic has been a cornerstone of the Virgin brand, flying millions of customers and providing essential competition. We are extremely grateful to the Virgin Atlantic team for its incredible tenacity and commitment skilfully navigating the worst crisis ever to hit the travel industry. With the addition of new routes and a continuing focus on operating a cleaner, greener fleet, there is much to look forward to."
Google Block Ad
RYANAIR DELIVERS TOURISM RECOVERY AT NUREMBERG AIRPORT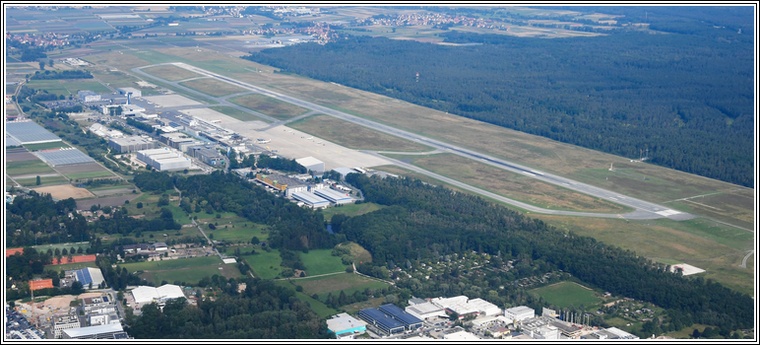 Ryanair, Europe's no. 1 airline has announced (08 Dec) the opening of its Nuremberg base - its eighth German base - representing a $200m investment and 60 direct local jobs. Delivering two based aircraft and 13 new routes for S'22, Ryanair will connect the regional airport with 13 countries across Europe, significantly driving growth and enhancing the region's repute as a leading tourist destination.

Ryanair is leading Europe's post-Covid recovery as it accelerates growth in jobs and traffic to over 225m guests p.a. over the next 5 years. Having added over 560 new routes and opened 16 new bases this year, Ryanair is now delivering even more growth in S'22 with 65 new B737-8200 'Gamechanger' aircraft, which offer 4% more seats, reducing CO2 emissions by 16% and noise emissions by 40%, making its S'22 schedule the most exciting and environmentally friendly to date.
Ryanair's investment in Nuremberg gives a much-needed boost to local airports who have been abandoned by the German Govt, who favour major airports such as Berlin and Frankfurt and ignore connectivity and tourism at regional airports. These 13 new routes will connect Nuremberg to key tourist markets including Cagliari, Valencia, Venice and Dublin, and significantly enhance the region's connectivity and profile as a viable tourist destination for S'22.
While Ryanair continues to invest in Germany, the German Govt continues to protect legacy carriers that don't operate from regional airports, such as Lufthansa, who have soaked up €9bn in State Aid yet continues to cut its fleet, flights and jobs, and who have done nothing to drive growth or tourism at regional airports in its home country.
In opening this new base, Ryanair is now Nuremberg airport's biggest airline and the launch of these new routes will put Nuremberg on the map as a leading tourist destination, bringing visitors from across Europe to this scenic walled town, famed for its historical landmarks, open air markets and unique culinary specialities. To celebrate, Ryanair will launch a seat sale with fares from just €29.99 for travel next summer.
Ryanair's CEO Eddie Wilson said:
"We are delighted to be investing in Nuremberg airport at a time when the German Govt is abandoning its regional airports in favour of legacy airlines and major airports. The opening of our new base at Nuremberg will generate 13 new routes - 27 in total - and deliver increased connectivity - driving tourism and growth for the region as it recovers post-pandemic. This $200m investment will not only boost Germany's economy by driving vital tourism but will also create more than 60 direct jobs and almost 1,000 jobs in the region.
At a time when Lufthansa is reducing their fleet, cutting jobs and closing routes while wasting €9bn of taxpayers' money in State Aid funding, Ryanair is DOUBLING its S'22 schedule at Nuremberg and rebuilding tourism and creating well-paid local jobs in Germany with zero state aid.
Efficient operations and competitive airport charges provide the foundation from which Ryanair can deliver long-term traffic growth and increased connectivity. We worked closely with our partners in Nuremberg airport to secure this growth and improve the services for those that live, work, or wish to visit the region.
LUFTHANSA GROUP SEES GROWING INTEREST IN SUSTAINABLE AVIATION FUEL FOR CO2-NEUTRAL BUSINESS TRAVEL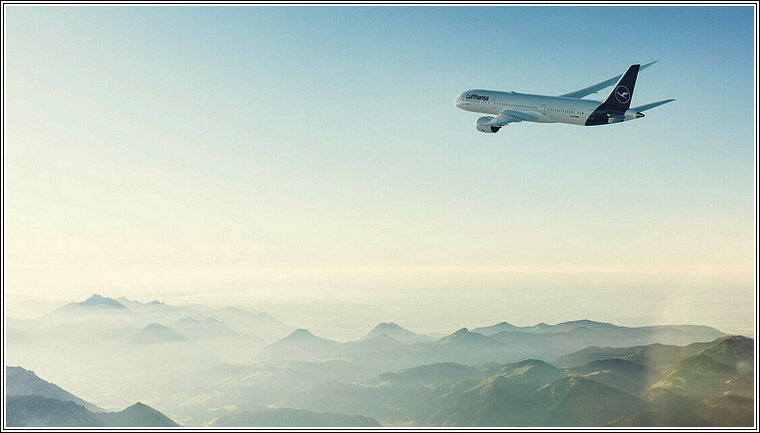 CO2-neutral flying is already possible today. The Lufthansa Group is pursuing an ambitious path for more climate friendly aviation and, since spring 2021, in addition to private travellers, has also been offering companies the option of using Sustainable Aviation Fuel (SAF) for their flights. Steadily more of the Lufthansa Group's corporate customers are interested in this climate friendly form of business travel or freight transportation.

After the insurance company AXA Deutschland, the logistics service providers DB Schenker and Kuehne+Nagel, Kearney has now also become the first internationally active management consultancy to invest extensively in SAF. As a result, Kearney is now using the Lufthansa Group's "Compensaid Corporate Program" to make the majority of its business flights CO2-neutral.
"As Europe's largest purchaser of Sustainable Aviation Fuel, we already enable CO2-neutral flying. Among our corporate customers, we are seeing increasing interest in using this genuine alternative to fossil aviation fuel. Every company that already invests in Sustainable Aviation Fuel spurs the market ramp-up and thus makes an important contribution on the way to CO2-neutral air transport," says Christina Foerster, Member of the Lufthansa Group's Executive Board responsible for Customer, IT & Corporate Responsibility.
A few days ago, the Lufthansa Group secured sustainable kerosene for a quarter of a billion US-Dollars in order to be able to meet the foreseeable increase in demand in the coming years. This is the largest pure sustainability investment in the history of the Lufthansa Group to date.
Sustainable Aviation Fuel is currently produced mainly from biogenic residues, for example from used cooking oils. This means that the new aviation fuel can, in perspective, enable nearly CO2-neutral aviation. The Lufthansa Group has been involved in SAF research for many years and has built up an extensive network of partnerships. The company is already the largest buyer of SAF in Europe, a pilot customer of the first industrially produced Power-to-Liquid fuel worldwide and also aims to be among the world's leading airline groups in the use of sustainable kerosene.
Currently, very little SAF is available on the global market and it is significantly more expensive than conventional kerosene. The Lufthansa Group is therefore working on various projects to advance the development and availability of SAF including, in particular, SAF produced from renewable electrical energy. In addition to the use of more efficient, latest-generation aircraft, SAF are the most effective lever on the path to a CO2-neutral aviation industry.
The Lufthansa Group has set ambitious climate protection goals and aims to halve net CO2 emissions by 2030 compared to 2019 and to achieve a neutral CO2 balance by 2050. To further specify these net targets, it has joined the so-called Science Based Target Initiative (SBTi) to bring its CO2 reduction path in line with the United Nations Paris Climate Agreement. Based on scientific calculations, CO2 emissions will be continuously reduced with the help of fleet renewal and optimization, improved operational efficiency and the use of SAF. The official validation will take place in 2022.
Google Banner Ad
FOR 11TH CONSECUTIVE YEAR, DELTA NAMED NO. 1 IN BUSINESS TRAVEL NEWS SURVEY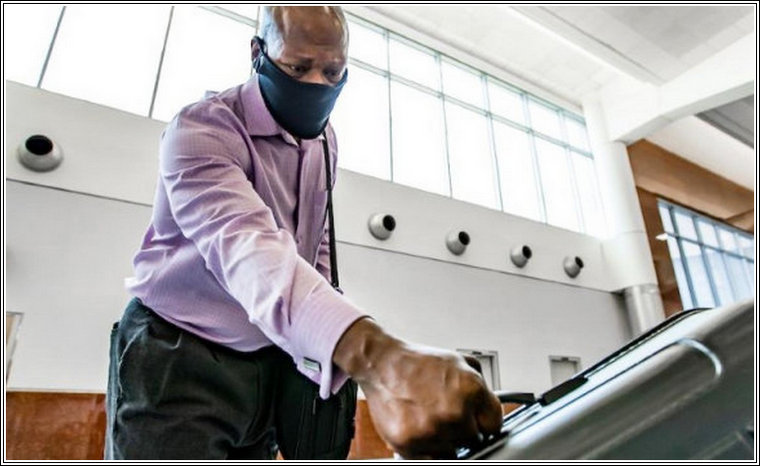 In recognizing Delta ahead of its peers, corporate travellers cited the airline's innovations around flexibility, timely responses to customers' needs and its continued response to the pandemic. Delta swept all categories for the 8th straight year, scoring more than half a point higher than the next leading carriers


Corporate travel professionals have rated Delta No. 1 in the annual Business Travel News Airline Survey for the 11th year in a row by a wide margin, citing the airline's responsiveness to customers as well as its flexibility-minded approach throughout the pandemic and beyond.
"Delta's historic 11th consecutive Business Travel News award is because of the Delta people who go the extra mile every day for our customers," said Steve Sear, E.V.P. - Global Sales and Distribution. "We've spent the past year working tirelessly to ensure our customers are comfortable returning to the skies. We continue to prioritize and make investments that improve and elevate the travel experience - from curb to claim - while delivering exceptional service to all of our travellers."
The survey asks corporate travel professionals to rank airlines on range of key attributes, including customer service, distribution, and pandemic response. Delta not only led all categories - the only airline to sweep for eight consecutive years - it also built on its scores year-over-year.

Google Banner Ad
PLEASE GO TO
www.youtube.com/channel/UCCuRVZAGodT6sztTeXBGeMw
and subscribe to our YouTube channel