Race planes of the 1930s' - The Brown B-1 Racer
By Willie Bodenstein
09.01.2022



Google Banner Ad



Designed by Dan Holloway and built by the Brown Aircraft Co., the Brown B-1 Racer had its first flight in 1933. It was an American-built small monoplane racing aircraft intended for competitive flying in the hands of Ralph Bushey.

The diminutive aircraft was powered by a Continental C-85, 85 hp (63 kW) and was a low-winged monoplane with an open single-person cockpit boasting a fixed tail-skid undercarriage.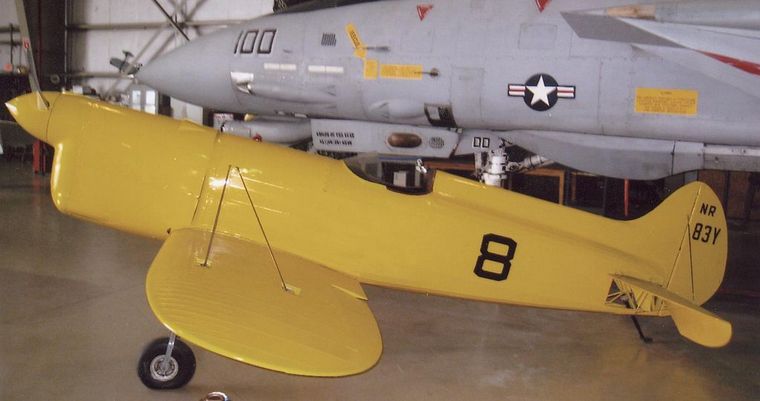 Ralph Bushey raced the aircraft in several pre-war competitions in the United States, but the aircraft was damaged in a crash after the engine fell out during a race. It was rebuilt in 1947 with a removable closed cabin and was then powered by an 85 hp (63 kW) Continental C-85 engine. Afterwards he continued to compete as a "midget racer", named Suzie Jayne.

The B-1 was withdrawn from flying in the late 1940s and is currently owned by Kermit Weeks. The aircraft was on public display at the Fantasy of Flight in Polk City, Florida, alongside the Brown B-2 replica.


Google Banner Ad
PLEASE GO TO
www.youtube.com/channel/UCCuRVZAGodT6sztTeXBGeMw
and subscribe to our YouTube channel


Copyright © 2023 Pilot's Post PTY Ltd The information, views and opinions by the authors contributing to Pilotís Post are not necessarily those of the editor or other writers at Pilotís Post.