Compiled by Willie Bodenstein




Google Banner Ad



QATAR AIRWAYS BEGINS LEGAL PROCEEDINGS AGAINST AIRBUS IN THE TECHNOLOGY AND CONSTRUCTION DIVISION OF THE HIGH COURT IN LONDON





Qatar Airways has begun legal proceedings against Airbus in the Technology and Construction division of the High Court in London. We have sadly failed in all our attempts to reach a constructive solution with Airbus in relation to the accelerated surface degradation condition adversely impacting the Airbus A350 aircraft. Qatar Airways has therefore been left with no alternative but to seek a rapid resolution of this dispute via the courts.

Qatar Airways currently have 21 A350 aircraft grounded by the condition and the legal proceedings have commenced to ensure that Airbus will now address our legitimate concerns without further delay. We strongly believe that Airbus must undertake a thorough investigation of this condition to conclusively establish its full root cause. Without a proper understanding of the root cause of the condition, it is not possible for Qatar Airways to establish whether any proposed repair solution will rectify the underlying condition.
Qatar Airways number one priority remains the safety of its passengers and crew.
A multiple award-winning airline, Qatar Airways was recently announced as the 'Airline of the Year' at the 2021 World Airline Awards, managed by the international air transport rating organisation, Skytrax. It was also named 'World's Best Business Class', 'World's Best Business Class Airline Lounge', 'World's Best Business Class Airline Seat', 'World's Best Business Class Onboard Catering' and 'Best Airline in the Middle East'. The airline continues to stand alone at the top of the industry having won the main prize for an unprecedented sixth time (2011, 2012, 2015, 2017, 2019 and 2021).

ETHIOPIAN RECEIVES IATA'S CERTIFICATE OF EXCELLENCE IN LOGISTICS (CEIV PHARMA)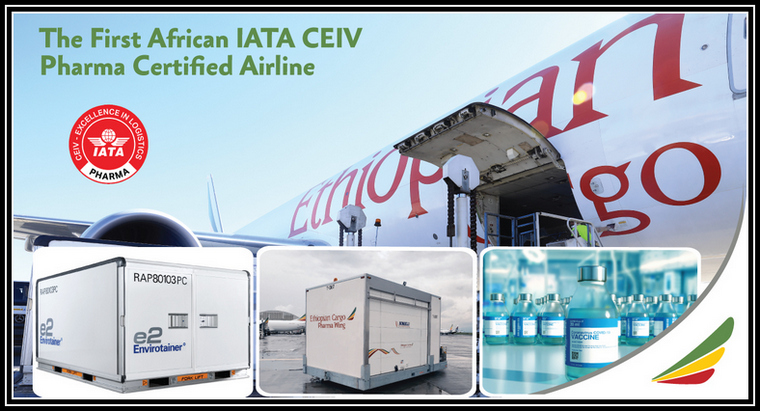 Ethiopian Airlines, the largest aviation group in Africa, is pleased to announce that it has received IATA's Centre of Excellence for Independent Validators in Pharmaceutical Logistics (CEIV Pharma) certification as an airline and ground handling in December 2021. Ethiopian Airlines is the first airline in Africa to receive the CEIV pharma certification. Achieving this great milestone will further improve our goal in providing efficient & effective transportation of pharmaceuticals throughout our pharma network including Brussels, Shanghai, Johannesburg, Paris, Seoul, Lagos, Lusaka, Beijing, Hong Kong, Maastricht, Chicago & Addis Ababa.

Following the certification, Ethiopian Airlines Group CEO Mr. Tewolde GebreMariam said, "We are delighted to receive this important global certification, IATA CEIV Pharma Certificate, which is a strong assurance of one of the highest global standards in the aviation and logistics industries. With an annual capacity of more than a million tons, our global air cargo and logistics hub in Addis Ababa has various special cargo handling facilities like Pharma and Life Science, Live Animals, Perishable cargo, live sea food, dangerous goods etc. Accordingly, we have been working very hard on our Pharma and Life Science handling facility to meet global standards in technology, processes and trainings. The IATA CEIV Pharma Certification has come at an opportune time for Ethiopian Cargo and Logistics team as they continue to play key global role in the transportation of life saving COVID-19 vaccines around the world and particularly in the continent of Africa. The journey to an even greater success in the logistics market has started for Ethiopian Airlines as we are already equipped with a huge capacity in terms of state-of-the-art cold chain facility, equipment, system, process and dedicated pharma handling professionals."
Ethiopian, in recent years, has invested heavily in infrastructure, equipment, people, system and processes to enhance its pharmaceutical core handling capabilities throughout its pharma network. Cold storage areas in these freight facilities are dedicated for the handling of pharmaceuticals & healthcare products and armed with a dedicated climate control ranging between -30c to +25c. These facilities are monitored through a smart web-based system that allows real-time management of all zones with a capability to trigger SMS, Phone Call & email in case of an emergency.
The strategic and geographical location of the home base airport of Ethiopian Airlines located at Addis Ababa, Ethiopia makes it highly preferable for the transportation of highly temperature-sensitive products with year-round natural temperature stability ranging between +15c to +25c, which will play an important role to minimize potential temperature deviation through the value chain. In addition, Ethiopian has also deployed smart cool dollies to ensure smooth transportation of temperature-sensitive pharmaceutical products from the warehouse to the aircraft & vice versa with a capability to maintain an internal temperature between -29c to +27c.
Google Block Ad



SAA CONFIRMS EXTENSION OF TRAVEL BAN TO MAURITIUS UNTIL 31 JANUARY 2022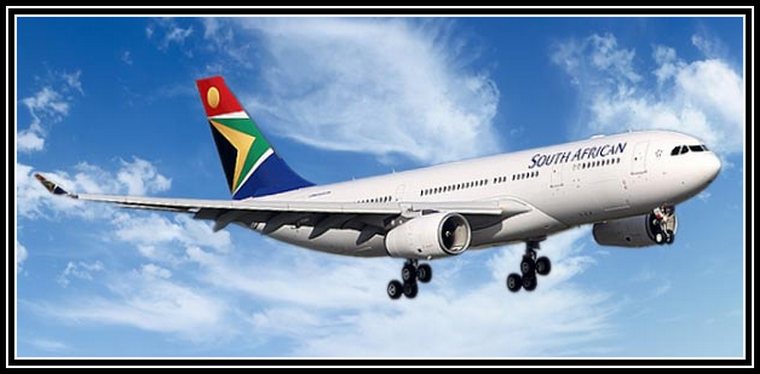 Following the travel ban imposed by the Mauritian government on all commercial flights from South Africa to Mauritius until Friday, 31 December 2021, South African Airways (SAA) confirms that the ban has been extended for a month and all flights from Johannesburg to the island is suspended until Monday, 31 January 2022.

The extension of the travel ban by the Government of Mauritius is as a result of the new COVID-19 variant and is effective immediately. SAA will continue to monitor the situation closely, always putting the health and safety of its customers first.
Customers are advised that SA190/SA191 to and from Mauritius will be cancelled up to and including 31 January 2022.
SAA says further clarification can be obtained from the Call Centre on +27 (0) 11 978 1111 and select option one (1) for assistance, alternatively send an email to Reservationsjnb@flysaa.com or reach us on Twitter at flysaa_care.
SAA regrets any inconvenience to its customers as a result of the extended suspension. The airline encourages all customers to visit the website www.flysaa.com for further updates.
DELTA UNVEILS CUSTOM AIRCRAFT LIVERY TO CELEBRATE 8-YEAR COMMITMENT AS OFFICIAL AIRLINE OF TEAM USA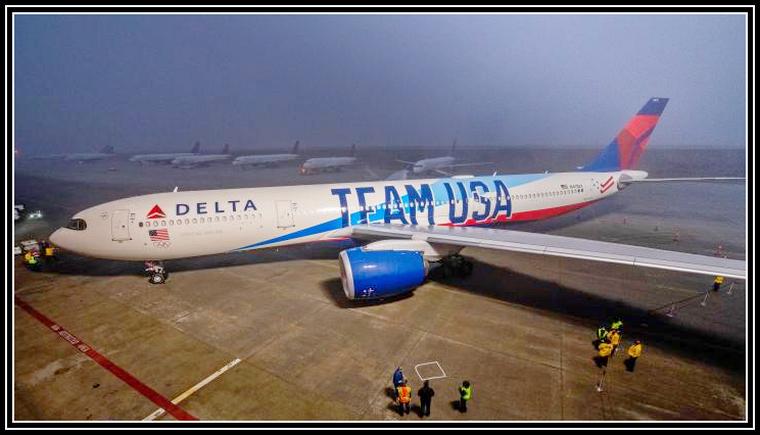 Delta Air Lines earlier unveiled its custom Team USA aircraft livery honouring the global carrier's commitment to connect athletes with their dreams as the official airline of Team USA. The Team USA-inspired A330-900 celebrates Delta's new eight-year partnership with Team USA, which runs through the LA28 Olympic and Paralympic Games.


"Delta and Team USA share a deep belief that connecting the world makes us all better," said Tim Mapes, Chief Marketing and Communications Officer, Delta. "This one-of-a-kind livery celebrates our partnership, which has been built on shared values and the inspiring athletes of Team USA, whose indomitable spirit lies at the heart of both our 'Keep Climbing' message and the Olympic and Paralympic Movement."
The custom livery was designed by Shane Edwards, Delta's Product and Experiential Design Manager, in collaboration with the airline's in-house creative team, Window Seat. Unique Team USA design elements that are incorporated throughout the livery were developed by Carey McKay, Delta Art Director and Graphic Designer and will also be featured in various Delta visuals, materials and platforms both in flight and on the ground.
"The team opted for a clean, classic design to promote the partnership between Team USA and Delta," Edwards said. "The Team USA logo is prominently featured, along with a blue gradient that represents the sky and 'rise to the top' with a grounding red element representing the resilience needed to get there."
The custom paint design, which started flying Dec. 18, will be assigned primarily trans-Atlantic and trans-Pacific routes. Serving Delta's commitment and path to a more sustainable future, the A330-900 is a key part of Delta's widebody fleet renewal plan and is 21% more fuel efficient per ASM than the 767s it replaces in the fleet. The plane encompasses Delta's enduring support for Team USA and its pursuit of excellence.
To further its commitment to Team USA, Delta has also proudly partnered with six inspiring athletes on their journey to the Beijing Winter Games. Delta and Team USA have a shared drive to be the best and the airline will support these athletes both on and off the field of play, celebrating their stories of resilience and perseverance as they pursue their Olympic and Paralympic dreams.
As Team USA's official airline, Delta will manage travel for U.S. Olympians and Paralympians to Beijing 2022, Paris 2024, Milano Cortina 2026 and LA28, where it also is an inaugural founding partner. The first Beijing-bound flight will depart in January from Los Angeles International Airport and operate as a charter in order to meet Chinese government entry requirements. Delta's charter flights are the only way Team USA athletes and staff will travel to Beijing 2022 from the U.S.
Google Banner Ad
UNITED AIRLINES AND VIRGIN AUSTRALIA GROUP ANNOUNCE NEW PARTNERSHIP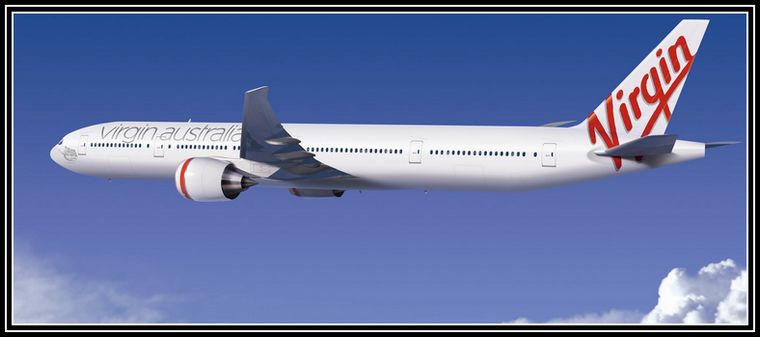 United and Virgin Australia Group have announced a new partnership that will enhance the travel experience between Australia and the Americas. This partnership will add more benefits for both MileagePlus and Velocity Frequent Flyer members as well as access to more one-stop connections to cities across the United States, Australia, Mexico, the Caribbean and South America. The agreement, which is subject to government approval, is set to roll out starting in early 2022.

Australia has always been a key part of United's network as demonstrated by United being the only carrier to maintain passenger service between the U.S. and Australia throughout the pandemic. In addition, United offers more flights to Australia than any other U.S. carrier and now extends its presence by adding Virgin Australia Group's comprehensive network.
"The United States and Australia share a special bond and I'm especially proud that United was the only airline to maintain a vital link between these two countries throughout the pandemic," said United CEO Scott Kirby. "Looking ahead, Virgin Australia is the perfect partner for United. Our partnership provides considerable commercial value for both airlines and a shared commitment to offer the best travel experience for our customers."
United currently offers daily direct flights from San Francisco and Los Angeles to Sydney, while other services including flights from Houston and direct services to Melbourne are expected to resume later in 2022. Under this new partnership, United's customers will now have access to top Australian destinations including Brisbane, Perth and Adelaide.
In addition to the ability to redeem and earn points/miles, eligible premier MileagePlus and Velocity members will also receive the following benefits when flying on United and Virgin Australia worldwide:
Priority check-in
Priority boarding
Priority baggage delivery and additional baggage check allowance
Priority security clearance
Lounge access
The partnership will also triple Virgin Australia's reach into the U.S., with customers accessing United's vast domestic and international network, connecting at United's multiple Australian gateways.
The partnership is another significant customer enhancement for the relaunched Virgin Australia, that will also see the airline resume the sale of codeshare flights at virginaustralia.com, starting with United services in early 2022, followed by the airline's other international partners. Virgin Australia first paused the sale of codeshare flights on its website at the height of the pandemic and the announcement will open a new gateway for travel between Australia and the U.S. and beyond.
"We are grateful to have such a strong partner in United," said Virgin Australia Group CEO Jayne Hrdlicka. "They have proudly been one of Australia's most loyal and long serving aviation partners and their market strength both to Australia and in the United States brings great value to our guests. We look forward to innovating together on behalf of our guests to ensure they have the very best travel experiences to over 90 destinations in the U.S."
United is committed to putting health and safety at the forefront of every customer's journey, with the goal of delivering an industry-leading standard of cleanliness through its United CleanPlus SM program. United has teamed up with Clorox and Cleveland Clinic to redefine cleaning and health safety procedures from check-in to landing and has implemented more than a dozen new policies, protocols and innovations designed with the safety of customers and employees in mind. To manage entry requirements in different destinations and find places to get tests, customer can visit United's Travel Ready Center.
United is more focused than ever on its commitment to customers and employees. In addition to the announcement, United has recently:
Launched an ambitious plan to transform the United customer experience by adding and upgrading hundreds of aircraft as well as investing in features like larger overhead bins, seatback entertainment in every seat and the industry's fastest available Wi-Fi.
Announced a goal to create 25,000 unionized jobs by 2026 that includes careers as pilots, flight attendants, agents, technicians and dispatchers,
United will train at least 5,000 pilots by 2030 through the United Aviate Academy, with the plan of at least half being women and people of colour.
Required all U.S. employees to receive a COVID-19 vaccination.
Became the first airline to offer customers the ability to check their destination's travel requirements, schedule COVID-19 tests and more on its mobile app and website.
Invested in emerging technologies that are designed to decarbonize air travel, like an agreement to work with urban air mobility company Archer, an investment in aircraft start-up Heart Aerospace and a purchase agreement with Boom Supersonic.
Committed to going 100% green by 2050 by reducing 100% of our greenhouse gas emissions without relying on traditional carbon offsets, including a recent agreement to purchase one and a half times the amount of all of the rest of the world's airlines publicly announced Sustainable Aviation Fuel commitments combined.
Eliminated change fees for all economy and premium cabin tickets for travel within the U.S.
United's shared purpose is "Connecting People. Uniting the World." In 2019, United and United Expressģ carriers operated more than 1.7 million flights carrying more than 162 million customers. United has the most comprehensive route network among North American carriers, including U.S. mainland hubs in Chicago, Denver, Houston, Los Angeles, New York/Newark, San Francisco and Washington, D.C. For more about how to join the United team, please visit united.com/careers and more information about the company is at united.com. United Airlines Holdings, Inc. is traded on the Nasdaq under the symbol "UAL".
KLM GROUP CHOOSES AIRBUS A320NEO FAMILY FOR KLM AND TRANSAVIA'S EUROPEAN FLEET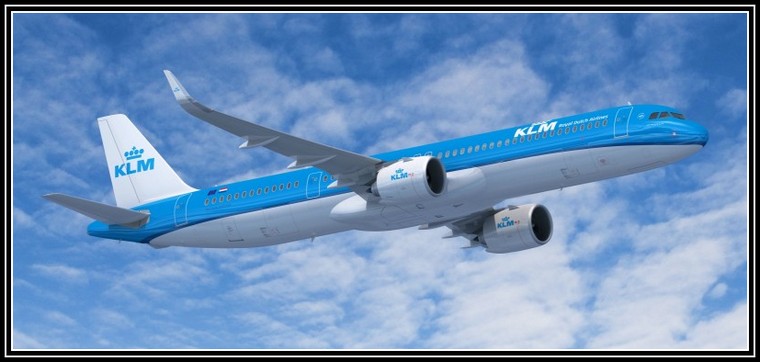 A key aspect of KLM's post-Covid-19 restructuring strategy is the further renewal of its European fleet with a new and more efficient generation of European aircraft. KLM has announced that it has opted for the Airbus A320neo family, taking an important step forward in fleet renewal and the further enhancement of operational sustainability.

The KLM Group's order forms part of a memorandum of understanding that the Air France-KLM Group has signed for a total of 100 aircraft of the A320neo family, plus an option on 60 additional aircraft of the same type. These aircraft are intended for KLM as well Transavia Netherlands and Transavia France.
From late 2023, these new A320neo/A321neo aircraft will begin replacing KLM and Transavia's existing Boeing 737 NG aircraft on European routes. Having previously opted for the Embraer 195-E2 aircraft for intra-European flights, this new order is an important step in enhancing sustainability, customer experience, comfort and efficiency.
These new aircraft will substantially improve the sustainability of KLM's fleet. The Airbus A320neo family not only produces 50% less noise than the current, older generation of aircraft, but also reduces fuel consumption and CO2 emissions to 15%.
This improvement in sustainability, combined with the use of sustainable aviation fuel and improving operational innovation and efficiency, will contribute significantly to achieving the climate objectives laid down in the Paris Agreement. Lower fuel consumption will reduce costs, creating more room for investment in operations for a stronger future. In addition to initiatives such as "Fly Responsibly", KLM recently aligned its objectives for reducing CO2 emissions with the UN Climate Agreement signed in Paris.
Further details on the definitive choice of engine as well as cabin configuration and equipment will be decided and announced in due course.
"This order for fleet renewal is an important new step for KLM in achieving our objectives in terms of sustainability, customer experience, comfort and efficiency. These new aircraft will allow us to substantially reduce CO2 emissions and noise levels. I'm glad that, by continually investing in our product, we can improve our efficiency and customer experience. The coronavirus pandemic has forced us to focus on survival for the past eighteen months. Now that we are on the road to recovery, we can look to the future once more. With this order, which is an important component of our restructuring plan, we will further prepare our company as well as our customer experience for the future." KLM CEO Pieter Elbers.
Google Block Ad
SWISS FURTHER EXPANDS ITS NETWORK FOR SUMMER 2022 AND OFFERS NEW DESTINATIONS






SWISS is to further expand its range of scheduled services next summer and will be adding six new destinations to its European route network. From Zurich SWISS will newly serve Bologna, Nantes, Sofia, Odessa and Vilnius, while Geneva will see the addition of a new Brussels service. SWISS will offer a total of 119 destinations from Zurich and Geneva in its 2022 summer schedules. Within Europe, the focus will be on leisure and visiting-friends-and-relatives' destinations and the continent's main centres, while the SWISS intercontinental network will put a particular emphasis on North American destinations. SWISS expects to restore its services to around 80 per cent of their 2019 capacities by the 2022 third-quarter period.

Swiss International Air Lines (SWISS) plans to further expand its range of scheduled services for the 2022 summer season. The airline will serve a total of 119 destinations from Zurich and Geneva next summer, 93 within Europe and 26 in its intercontinental network. SWISS travellers from Zurich will have a choice of 92 destinations, while customers in the Geneva region can choose from 46. Within Europe the focus will be on leisure and visiting-friends-and-relatives' destinations and on the continent's main centres, while the SWISS intercontinental network will put a particular emphasis on North American destinations. SWISS plans to restore its services to around 80 per cent of their 2019 capacities by the 2022 third-quarter period. Of the 91 aircraft in the SWISS fleet, up to 59 short-haul aircraft (wet leases included) should be deployed in the 2022 summer schedules, along with up to 26 long-haul aircraft on intercontinental routes.
"While the pandemic situation is still tense, we remain confident that we will be able to further substantially expand our range of services for next summer under improved overall parameters," says SWISS Chief Commercial Officer Tamur Goudarzi Pour. "Our aim is to offer our customers a comprehensive and varied choice of SWISS flights. At the same time, the stability and the reliability of our schedules will remain one of our paramount priorities."
From Zurich, SWISS plans to offer its customers a choice of 66 short-haul and 26 long-haul destinations in next summer's schedules. These will include five new European destinations. From the end of March onwards SWISS will newly serve Bologna, the capital of Northern Italy's Emilia-Romagna region, Nantes in Western France, the Bulgarian capital of Sofia and the Lithuanian capital of Vilnius. The port city of Odessa in Southern Ukraine will also receive scheduled SWISS services from next July onwards. The most frequently-served European destinations from Zurich next summer will include Berlin, Hamburg, London Heathrow and Amsterdam, while the biggest year-on-year increase in capacities will be seen on the Porto, Palermo, Tallinn and Billund routes.
On the long-haul front, SWISS will be putting a clear focus on expanding its frequencies to and from North America in its 2022 summer schedules. New York (JFK), Boston and Chicago will each receive twice-daily services, compared to the once-daily frequencies of summer 2021. SWISS will also be restoring the services to Delhi and Mumbai in India which were suspended in view of pandemic developments. The new twice-weekly service to Beirut which was introduced in winter 2021/22 will also be continued in the 2022 summer schedules, as will the present Zurich-Buenos Aires service via S"o Paulo consisting of two weekly flights.
SWISS will be expanding its services from Geneva, too, in next summer's schedules. In addition to long-haul service to New York, travellers from Geneva will be offered a choice of 45 European destinations. These will include a new non-stop SWISS service between Geneva and the Belgian capital of Brussels to supplement the existing service on the route by sister Lufthansa Group carrier Brussels Airlines. SWISS will also be raising its Geneva-New York frequencies to up to seven weekly flights. London Heathrow, Athens, Lisbon, Porto and Frankfurt will be among the European destinations served most frequently from Geneva in the 2022 summer schedules.
AEROFLOT RESUMES REGULAR FLIGHTS TO HAVANA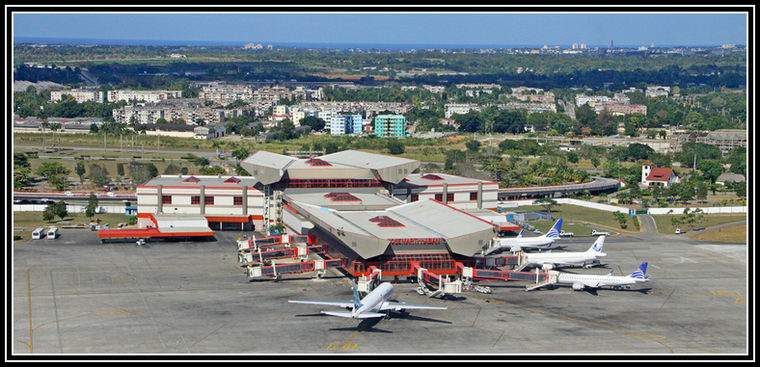 Aeroflot has recently resumed regular flights to Havana, Cuba. Two weekly flights will operate on Tuesdays and Fridays. Flights to Havana will be operated on the Airbus A350, newest type of aircraft in Aeroflot's fleet. The A350 has a spacious three-class cabin layout with 316 seats: 28 private business class Suites, including 2-metre full-flat beds; 24 Comfort economy seats with extra legroom and 264 Economy class seats.

The long transatlantic flight onboard Aeroflot's aircraft will be comfortable for travellers. Passengers in all classes will enjoy the latest generation in-flight entertainment system, landscape cameras and Wi-Fi connectivity*. Economy Class offers increased legroom and seat pitch (78.7 cm). In Comfort Class passengers will savour special menu and appreciate the seats with enhanced recline angle, 33cm screens, individual lighting and sockets to recharge mobile devices. The Business Class Suites offer an unprecedented level of comfort and privacy. The Suites come fitted with 54 cm screens and 2-metre full-flat beds.
Havana is the second destination point in Cuba where Aeroflot operates regular flights. From June 2021, Aeroflot has offered three weekly flights to the resort city of Varadero.
Google Block Ad
EMIRATES IN 2021: A YEAR OF REBUILDING AND FLYING BETTER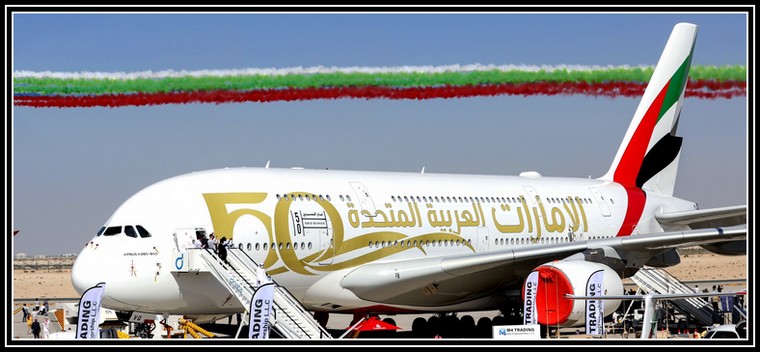 Emirates progressed on its recovery path in 2021, rebuilding its passenger network to 128 cities by December including a new route to Miami launched in July. At the end of 2021, all of Emirates' 133 Boeing 777 aircraft and nearly 60 of its A380 fleet are in active service, connecting people to their loved ones and businesses to global opportunities. In addition, over 120 Emirates Lounges and partner facilities have re-opened to serve Emirates' premium customers and frequent flyers.

HH Sheikh Ahmed bin Saeed Al Maktoum, Emirates' Chairman and Chief Executive said: "Despite the recent rise of the Omicron variant and the slight slowdown it brought to our network, we are going into 2022 with optimism. We've built up some great momentum this year and expect business growth to pick up speed in 2022. Aviation has always been resilient and we will continue to work with our industry partners to build back better for our customers and communities."
Here's highlighting 7 ways Emirates has helped customers fly better and support communities and the industry in 2021:
IATA Travel Pass
1. Travel ease and confidence: This year, Emirates extended its generous rebooking waivers, the expiry of frequent flyer miles and tier status and complimentary COVID-19 medical cover for all customers. emirates.com remains a top reference site for the latest travel requirements, updated at least once daily with information verified by Emirates' on-site teams across its network. Emirates also accelerated digital initiatives to provide customers with smoother and safer journeys - being the first airline to implement the IATA Travel Pass solution across its network on six continents; expanding its biometrics and contactless touchpoints at Dubai airport and partnering with Al Hosn app to enable quick and secure digital verification of COVID-19 travel documents.
Premium Economy
2. Investment and innovation: In January, Emirates' Premium Economy entered service to a hugely positive response. In November, it announced a major retrofit programme to equip 105 aircraft with Premium Economy seats and latest cabin interiors to ensure the Emirates experience remains best-in-sky. To inspire customers as they research and rediscover travel options, Emirates launched a sky-high stunt that captured the internet's imagination featuring an Emirates cabin crew on the top of the Burj Khalifa, the world's tallest building. It also launched the first airline virtual reality app in the Oculus store, the world's most popular VR platform, offering customers an immersive experience of what they can expect onboard.
(I) Emirates has signed a codeshare agreement with airBaltic to offer customers enhanced connectivity to/from Latvia, Estonia, Lithuania and Finland. The codeshare partnership will open new travel opportunities and offer Emirates' customers convenient access to the Baltic Sea region. airBalitc customers will also benefit from seamless access to Emirates' extensive network, via Dubai. The agreement was signed by Adnan Kazim, Emirates' Chief Commercial Officer (left), and Martin Gauss, President and CEO of airBaltic (right).
3. Partnerships: Helping travellers' access even more destinations, Emirates joined hands with new interline and codeshare partners - Aeromar, airBaltic, Airlink, Azul, Cemair, Garuda, Gulf Air, South African Airways, TAP Portugal and reinforced existing strategic partnerships with Qantas and flydubai. Emirates also signed agreements and launched initiatives to support tourism to Seychelles, Maldives, Indonesia and Costa Rica.
Emirates SkyCargo sets up dedicated COVID 19 vaccine air cargo hub 3
4. Supporting global communities: Ensuring communities get rapid access to COVID-19 vaccines and other medical supplies, Emirates helped form the Dubai Vaccine Logistics Alliance and signed an MoU with UNICEF to prioritise vaccine transport for the COVAX initiative which focuses on the equitable distribution of COVID-19 vaccines. By December, Emirates had transported 600 million doses of COVID-19 vaccines on its flights to over 80 destinations, one of the largest volumes globally by any airline cargo carrier. In May, it established a humanitarian airbridge to support India in its pandemic response.
EK2021 was also supported by fully vaccinated teams across the aviation eco-system, from Emirates crew onboard and airport staff on ground. An early champion of COVID-19 vaccination, Emirates ran programmes to encourage its workforce to vaccinate to protect themselves and their communities and enable a safe return to travel. In February, Emirates operated a special flight operated by fully vaccinated employees to raise awareness of the importance of vaccination and showcase the success of the UAE's vaccination drive.
5. Sustainability: Emirates partnered with Falcon Aircraft Recycling and Wings Craft in a pioneering project to upcycle its first retired A380 aircraft entirely in the UAE, reducing waste to landfill and environmental impact. It also announced at the Dubai Air Show an initiative with GE Aviation to conduct a test flight fully powered by sustainable aviation fuel (SAF) on its Boeing 777 aircraft. Emirates is an active member of the World Economic Forum's Clean Skies for Tomorrow coalition which supports a transition to SAF as a part of the journey towards carbon-neutral flying.
Emirates has introduced new sustainable blankets made from 100% recycled plastic bottles. It also has various ongoing initiatives to reduce fuel burn and emissions, and ensure the responsible use of resources. This includes its longstanding use of sustainable blankets made from 100% recycled plastic bottles in Economy Class and its latest amenity kit bags which contain items made from sustainable materials like wheat straw and rice paper.
6. Future of aviation: Building a pipeline of commercial pilots, Emirates Flight Training Academy graduated its 50th cadet with its successful second cohort of cadets this year. In October, Emirates hosted global aviation security stakeholders at the 5th AVESEC Global Symposium to share best practice in strengthening capabilities amid pandemic challenges. Emirates also continued to support Intelak and Aviation X-lab - incubator programmes focussed on future solutions for travel and aviation.
7. Bringing the world together at Expo Dubai: The Expo 2020 Dubai opened in October and visits to the global mega-event have climbed to 8 million, as people from all around the globe come together to celebrate human achievement and inspire future solutions for the world. Through various initiatives, including programmes to encourage visitation from small and medium sized businesses, Emirates continues to bring the world to Dubai for the Expo. It is also showcasing future aviation technology concepts at its Emirates Pavilion.
CHINA AIRLINES NAMED BEST AIRLINE IN NORTH ASIA BY GLOBAL TRAVELLER AND WINS APEX 5-STAR AWARD AGAIN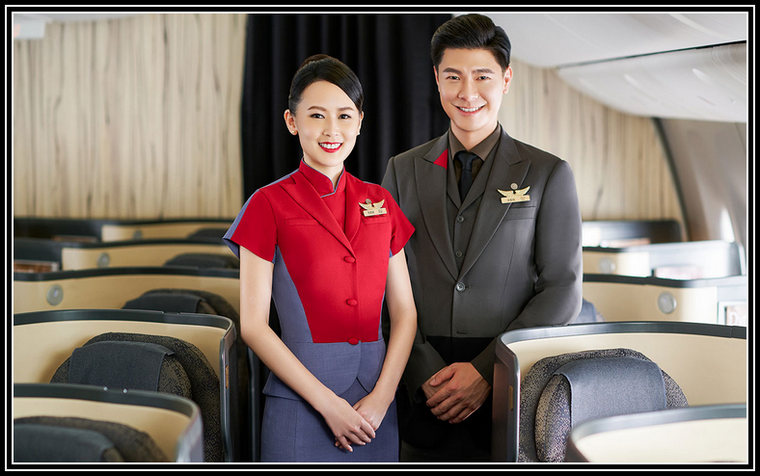 China Airlines has been named the Best Airline in North Asia by Global Traveller, the well-known American travel magazine for the ninth time. The Airline Passenger Experience Association (APEX) also named China Airlines the 2022 APEX Five Star Global Airline for the fifth year in a row.

For the Global Traveller "Annual Reader Survey", entrepreneurs and international business travellers voted on a number of categories including best airline, best airport and best hotel of the year. China Airlines was once again named the "Best Airline in North Asia" for 2021. A poll was conducted by APEX on the TripIt platform to rate airlines out of five stars on five categories such as seat comfort, cabin service, catering, entertainment and Wi-Fi. Only 22 airlines around the world made the shortlist and China Airlines received the highest possible 5-star rating again. China Airlines continues to elevate its services despite the challenges of COVID-19. International travellers praised the carrier's introduction of new fleets, expansion of its network, contact-less services and rigorous epidemic prevention measures.
COVID-19 failed to deter China Airlines from its continued pursuit of excellence. A new fleet of the advanced A321neo eco-friendly passenger aircraft was introduced at the end of last year with an emphasis on contactless service, rigorous epidemic prevention measures and spacious cabin interiors, Premium Business Class has been upgraded with fully-flat seating, the latest personal entertainment system, the largest monitors in its class, high-speed in-flight Wi-Fi and free text messaging services. The 737-800 fleet is now trial-running the all-new Fantasy Sky wireless entertainment system, with the formal launch scheduled for next year.
No effort has been spared by China Airlines with respect to epidemic prevention. These efforts included participating in IATA Travel Pass and Affinidi electronic health certification trials, the progressive roll-out of facial recognition kiosks at compatible airports, enhancements to digital pandemic services such electronic health declarations, creation of the "Flysafe Information & Service" section on its website to streamline hotel/taxi bookings and hospital PCR testing services. The COVID-19 vaccination status and PCR screening records of passengers are also vetted in collaboration with the "Digital Proof of Health Platform" that is now being developed in Taiwan to ensure the safety and convenience of travellers during their journey.
China Airlines received a number of awards in 2021, such as being included in the Dow Jones Sustainability Index - Emerging Market (DJSI Emerging Market), the most authoritative international sustainability index, for 6 consecutive years. Beating its own best record to take 2nd place in the global airline industry, China Airlines became the only transport industry operator in Taiwan to receive the award. It is also the winner of the "Taiwan Corporate Sustainability Award" for 8 consecutive years and the "Sustainability Reporting Gold Award" at the Global Corporate Sustainability Awards. The carrier also received a Silver Class Award in the S&P Global Sustainability Yearbook, inclusion in the FTSE4Good emerging market index and "Taiwan Sustainability Index," and received a gold award through the "Corporate COVID-019 Task Force." All of these accolades show how highly regarded China Airlines' performance has been in every area both domestically and overseas.
At the same time, China Airlines is an active participant in the SkyTeam SkyCare & Protect program through the execution of epidemic prevention and security-related initiatives. Related efforts included the complete online disclosure of travel information, promotion of non-contact services and more. With the support China Airlines and other airlines in the alliance, SkyTeam, won the gold award at the 2021 International Customer Experience Awards (ICCA). (2021/12/14)

Google Banner Ad
PLEASE GO TO
www.youtube.com/channel/UCCuRVZAGodT6sztTeXBGeMw
and subscribe to our YouTube channel