Compiled by Willie Bodenstein




Google Banner Ad



STATEMENT BY HIS EXCELLENCY SÉRGIO FRANÇA DANESE, AMBASSADOR EXTRAORDINARY AND PLENIPOTENTIARY OF THE FEDERATIVE REPUBLIC OF BRAZIL, ON THE OCCASION OF THE IMPOSITION OF THE BADGES OF THE ORDER OF THE SOUTHERN CROSS TO MR. RODGER FOSTER, CEO OF AIRLINK



I wish to thank you all for being with us today for this simple, although highly symbolic ceremony. Just a moment ago, I was most honoured to impose the badges of the National Order of the Southern Cross, in the grade of Commander, to our dearest friend Rodger Foster, CEO of Airlink.


Originally known as the Imperial Order of the Cross (Ordem Imperial do Cruzeiro), the National Order of the Southern Cross (Ordem Nacional do Cruzeiro do Sul) was created by the first Emperor of Brazil, Dom Pedro I, on December 1st, 1822, less than three months after our independence and recreated in 1932, under the Republic, by the former Brazilian President Getúlio Vargas.
As you may know, the beautiful celestial image of the Southern Cross, which we share with South Africa and all countries in this beautiful hemisphere, is present in every symbol that relates to the Brazilian sovereignty and identity, starting with our flag.
For Brazilians, the Southern Cross relates directly to our soul, our place in the world, our history and our vision of life.
This is the highest symbol of recognition and gratitude that the Brazilian government awards exclusively to foreign citizens who have proven to be active and committed friends of Brazil, the Brazilian people and their institutions.
It is most proper and fitting that it be now awarded to Rodger Foster, a friend and a committed associate of longstanding of Brazil's in the area of civil aviation, especially in his position as CEO of Airlink, by far the largest user of Brazilian Embraer airplanes in the whole of Africa.
Embraer, created as a state and now a private owned company of which the Brazilian government keeps a "golden share", is not only a great accomplishment of the Brazilian air industry, but also one of the flagships of modern Brazil.
It is a truly Brazilian institution, one of which we are so proud as Brazilians that I do not hesitate to say that, for Brazilian diplomats who represent their country abroad, our history is divided between a time before Embraer was created and a time after, with Embraer as that flagship of ours.
Originated in the 1960s as a deliberate effort to endow the country with an air industry that would help us respond to the challenges of integrating and defending a territory of continental proportions, Embraer now bears testimony of our technological and industrial capacity.
It grew to what it is today - the third largest civil aircraft builder in the whole world - thanks to the confidence that its many partners entrusted it, making it possible that thousands of Brazilian built aircraft daily crisscross the aerial routes in the whole world, transporting millions of regional, national and international passengers.
Airlink and its leadership, of which Rodger is both head and a symbol and example, are among the air companies that trusted Embraer and the Brazilian air industry as their tools for operating a successful and growing network of national and international air transport.
We are proud to see a prosperous and promising South African company operating and growing well beyond South African borders as a truly African airline, at a time when the whole continent embarks in a consistent effort of integration and modernization. Through its aircraft, Brazil is proud to be a part of those accomplishments.
Rodger is part of that recent history and, as I said, a symbol of his company, an inspiration to all its dedicated workers, a leadership that is helping Airlink fly beyond limits in African skies and - who knows - maybe in other continents' skies not far from now.
And, of course, by awarding this national decoration to Rodger, Brazil wishes to salute and pay tribute to all of Airlink's team, the people who literally fly this company into a promising future.
Dear Rodger,
The badge you have just been awarded reads "Benemerentium praemium", which simply means "an award for merit". And the rules governing the National Order of the Southern Cross state that it is awarded to foreigners "as a token of gratitude and recognition for those who have rendered significant service to the Brazilian nation".
You did it, you do it, and you will keep doing it, I am sure, in the interests of your company and your country, looking for excellence and performance in your field of activity. But also making real the promise that our countries' friendship brings to our peoples - to better their lives.
Now, we ask you to wear that badge proudly and with the certitude that, in doing your job remarkably, you are also doing a great deal in fostering those wonderful relations that our countries enjoy, a truly South Atlantic partnership and, most of all, a beautiful friendship between two brotherly peoples in Africa and South America.
Please accept my heartfelt congratulations and thanks, Rodger! And thank you all.
Google Block Ad
STATEMENT BY INTERIM BOARD OF SAA ON THE HANDOVER OF THE FIRST PART OF THE STATE CAPTURE COMMISSION REPORT FOCUSING ON SAA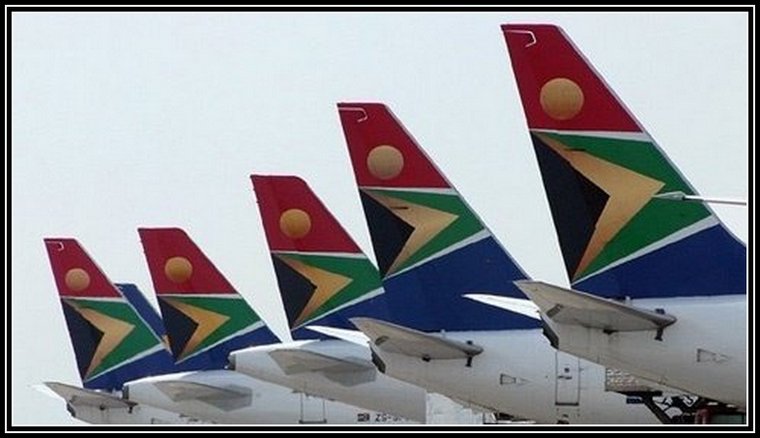 Interim Board of South African Airways welcomes the publication of the first part of the Report of the Judicial Commission of Inquiry into Allegations of State Capture, Corruption and Fraud in the Public Sector, as handed to President Cyril Ramaphosa on 4 January 2022.

The SAA Interim Board was appointed on 8th December 2020. This Board and its Executive Management is constituted by professionals who were specifically selected on the basis of their non-association with the past of SAA. The principle focus of the board of SAA is to guide, advise and oversee the strategic management of the carrier as it emerges out of business rescue towards a sustainable and profitable future. This is underpinned by a driving ethos of safety and professionalism that always puts the customer first. This is also being done as SAA prepares to play a vital role ahead of the formal acquisition by a strategic equity partner.
The Commission's report is of particular interest to the Board and management as Chapter 1 deals with South African Airways and its associated companies. The Board has fully supported the Commission during its work and are currently reviewing the report systematically.
Guided by appropriate legal counsel, the Board will cooperate with, and support law enforcement agencies in their pursuit of prosecutions, and where necessary, will institute internal investigations and disciplinary processes with the aim of cleaning the company of all vestiges of its shameful past as exposed in the Commission Report.
Consonant with its fiduciary responsibility and legal obligations under the Public Finance Management Act, the Board will take whatever actions required to recover any assets lost or monies misappropriated from SAA.
As it remains focused on the current and future strategic vision of the business, the Board commits that the findings and recommendations of the Commission will be immediately implemented throughout all levels of the company. This, it is believed, will foster a culture of transparency, accountability and ethical conduct within the SAA group.
In the meantime, the Board is looking forward to the finalisation of Part III of the report, which will include a summary of the Report as a whole.
BRUSSELS AIRLINES INCREASES FLIGHT OFFER TO AFRICA FOR SUMMER 2022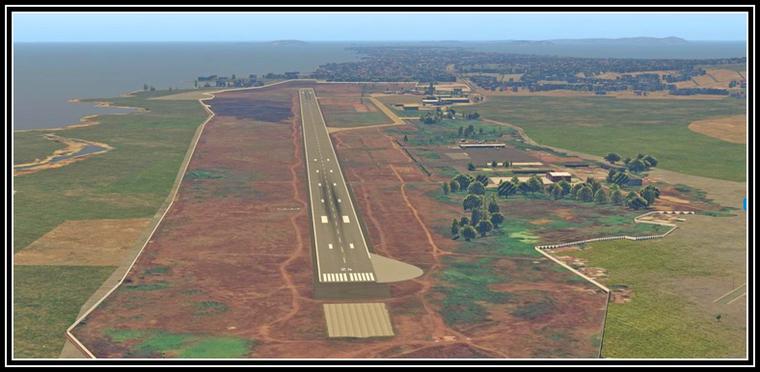 Brussels Airlines will be offering more intercontinental flights for next summer. On June 11, 2022, Brussels Airlines will start flying again between Brussels Airport and West-African destinations Conakry (Guinea) and Ouagadougou (Burkina Faso), with three weekly flights. The Belgian airline also increases its presence in West and East Africa with extra flight frequencies to five destinations. Furthermore, Brussels Airlines also plans to fly daily again to New York. This growth is possible thanks to the 9th long haul aircraft the airline has added to its fleet. All flights are bookable as of immediate on brusselsairlines.com and via travel agencies.

Brussels Airlines clearly aims for growth in Africa, the airline's most important market. With an additional Airbus A330 joining its fleet, the Africa expert of the Lufthansa Group will expand its offer to West and East Africa.
On June 11, 2022, West-African destinations Conakry and Ouagadougou, previously closed in 2020 due to the COVID-19 crisis, will be reopened. Flights to Ouagadougou (flight number SN255) will be offered on Mondays, Thursdays and Saturdays, departing in Brussels at 11.05 GMT with a scheduled arrival at 15.05 GMT in Ouagadougou airport. Flights from Ouagadougou to Brussels Airport (SN256) leave on the same days, at 21.30 GMT to arrive in Brussels the following morning at 05.05, offering connecting possibilities to the airline's network in Europe and the U.S.
The first flight to Conakry is scheduled on Saturday June 11 as well, with flight number SN205. SN205 from Brussels to Conakry will be operated on Tuesdays, Thursdays and Saturdays with a departure at 11.00 GMT. SN206 from Conakry to Brussels will leave on the same days at 18.50 GMT and is scheduled to arrive in Brussels at 05.05 GMT, offering connection options to the entire Brussels Airlines network.
Next to the addition of Conakry and Ouagadougou to the Brussels Airlines network in West Africa, flight frequencies to Banjul, Lomé and Monrovia will increase this summer to five flights for each of these routes. Frequencies to East African destinations Entebbe and Kigali will be increased to respectively seven and five times weekly.
As of mid-June, Brussels Airlines will fly daily to New York, after connecting the East Coast destination 4 times weekly in 2021. Flights to Washington D.C. will be operated five times weekly during the summer season, allowing connections between Africa and the US via Brussels Airport.
Google Banner Ad
ATLAS AIR WORLDWIDE PURCHASES FOUR BOEING 777 FREIGHTERS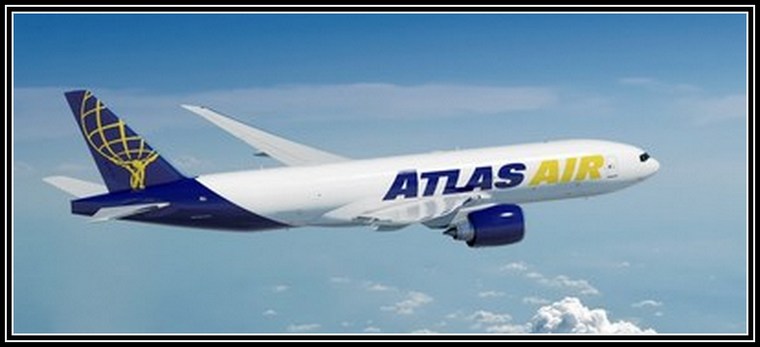 Boeing [NYSE: BA] and Atlas Air Worldwide has announced an order for four 777 Freighters. The order, placed in December, rounds out a record-setting 2021 for Boeing's freighter family including new-production and converted models. Boeing has forecast that the global freighter fleet will grow by 70% in the next 20 years, with freight carriers such as Atlas Air supporting a rapidly expanding global e-commerce business and evolving supply chains.

"We are excited to expand our fleet and service offerings for our existing and prospective customers with these four new 777s. With the best team in the industry as well as our focus on innovation and prudent fleet management, Atlas is serving the evolving needs of the global supply chain and delivering value for our customers," said John W. Dietrich, Atlas Air Worldwide president and CEO.
Boeing's market-leading 777 Freighter is the world's largest, longest-range and most capable twin-engine freighter, with the lowest trip cost and highest reliability of any large freighter. With a range of 4,970Nm (9,200km), the 777 Freighter can carry a maximum revenue payload of 102 tonnes (224,900 lb), while reducing fuel use and CO2 emissions compared to prior airplanes. This capability and exceptional efficiency translate into significant savings for cargo operators, with fewer stops and associated landing fees.
"We are honoured that Atlas Air Worldwide, as a global leader in airfreight, has once again selected to grow with Boeing and our freighter family. These new 777 Freighters provide Atlas with more capacity, fuel efficiency and operational flexibility for its customers," said Ihssane Mounir, Boeing senior vice president of Commercial Sales and Marketing. "As air cargo demand continues to grow, we're confident that the efficiency, capability and flexibility of our freighter family will meet customer needs now and in the future."
Through November, Boeing had surpassed the previous freighter record including 80 orders for new production freighters and more than 80 orders for converted models. The company announced full-year 2021 orders and deliveries on January 11.
Atlas Air currently has 14 777s and is the world's largest operator of 747 Freighters, with 49 in its fleet. These two models, in particular, are designed to partner seamlessly, enabling operators to transfer tall and outsized cargo loads easily between the two on 3-meter (10-foot) tall pallets. The cargo and passenger carrier also operates a fleet of 767 and 737 airplanes.
As a leading global aerospace company, Boeing develops, manufactures and services commercial airplanes, defence products and space systems for customers in more than 150 countries. As a top U.S. exporter, the company leverages the talents of a global supplier base to advance economic opportunity, sustainability and community impact.
LAUNCH OF AIRBUS ATLANTIC, A NEW GLOBAL PLAYER FOR AEROSTRUCTURES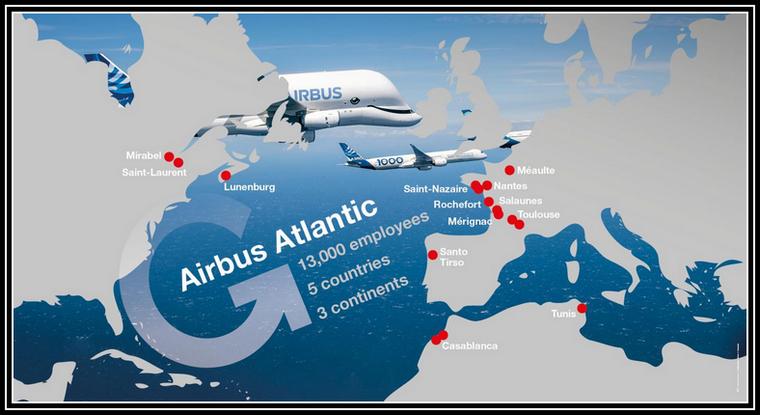 A wholly-owned Airbus subsidiary, Airbus Atlantic, a global player in the aerostructures field, was officially established on 1st January 2022. The new company groups the strengths, resources and skills of Airbus's sites in Nantes and Montoir-de-Bretagne, the central functions associated with their activities, as well as the STELIA Aerospace sites worldwide.

This unification is part of the transformation project announced in April 2021, aimed at strengthening the value chain of aerostructure assembly within Airbus's industrial setup, this activity being considered as core business. It marks the intention to gain competitiveness, innovation and quality for the benefit of Airbus's programmes of today and tomorrow.
As such, Airbus Atlantic will be an essential element in the group's value chain and will play a key role with regard to the aerostructure supply chain, with more than 500 direct suppliers (flying products) and more than 2,000 indirect suppliers (general procurement products).
At the heart of Airbus, Airbus Atlantic aims at meeting the great challenges linked to a sustainable aviation industry, pioneering new technologies", said Cédric Gautier, CEO of Airbus Atlantic. "Our first mission will be to ensure the satisfaction of all our customers and to establish new standards of excellence in terms of quality and operational efficiency. I have full confidence in the talent, enthusiasm and commitment of the Airbus Atlantic teams to write this new chapter of our history with success."
With 13,000 staff in 5 countries and 3 continents and an estimated business volume of around 3.5 Bn euros, Airbus Atlantic is the world number two for aerostructures, world number one for pilot seats and ranks in the top three for Business Class and First Class passenger seats, which continue to be marketed under the STELIA Aerospace brand.
Google Block Ad
ALLEGIANT AIR ORDERS UP TO 100 737 MAX JETS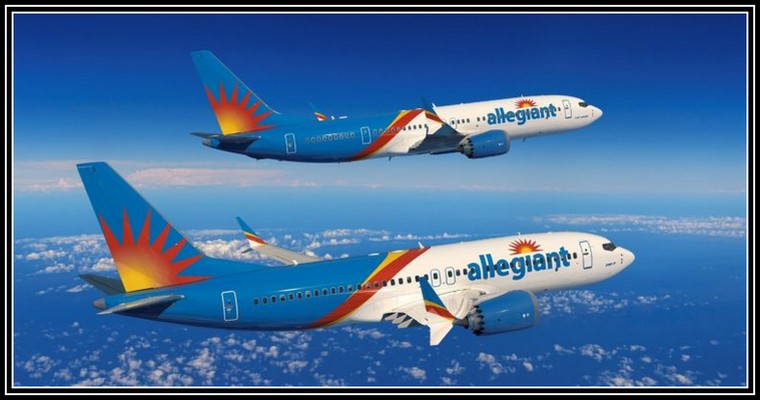 Boeing [NYSE:BA] and Allegiant Air has announced an order for 50 737 MAX jets, with options for 50 additional airplanes. In Boeing's fi