23.01.2022



Google Banner Ad



The Chester Goon, or the Chester Special #2, was a single-engine taildragger-configuration monoplane racer designed and built by Art Chester. He later designed the nose and cowling of the P-51 fighter for the 1938 National Air Races. "Goon", like Chester's previous design, the "Jeep" was named after characters in Popeye cartoons and comic strips.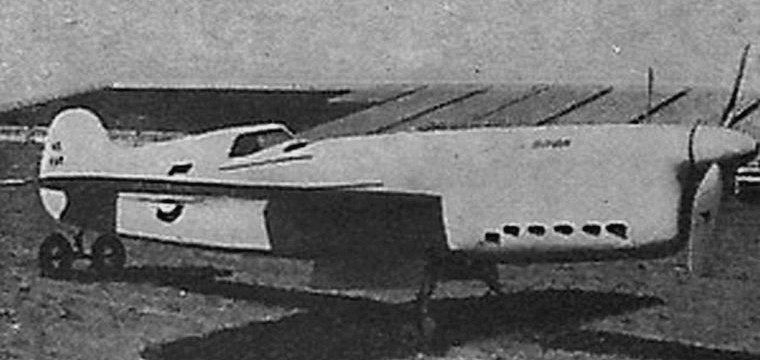 The National Air Races (also known as Pulitzer Trophy Races) are a series of pylon and cross-country races that have taken place in the United States since 1920. The science of aviation and the speed and reliability of aircraft and engines grew rapidly during this period:- the National Air Races were both a proving ground and showcase for this.
Starting in 1929, the races ran for up to 10 days, usually from late August to early September and ran until 1939, but went on a hiatus because of WWII. The races included a variety of events, including cross-country races. The more popular events were the Thompson Trophy Races which started in 1929 which were closed-course races where aviators raced their planes around pylons and the Bendix Trophy Race across most of the USA, starting in 1931.
Google Banner Ad
Built with a conventional welded steel tube frame and fabric covering, the mid-wing taildragger aircraft featured short-legged retractable landing gear and wings of spruce spars with plywood covering. Power came from a 450 hp (340 kW) Menasco C-6-S Buccaneer 6-cylinder, air-cooled, inverted in-line piston engine coupled to a two-bladed French Ratier controllable propeller.
Goon flew in four races, two in 1938 and two in 1939. Her first race was the Greve Trophy Races of the National Air Races, where she finished second with a speed of 250.42 mph (403 km/h). Because of a propeller failure, she did not finish in the Thompson Trophy. In 1939, she won the $9000 prize when she won the National Air Races with a speed of 263.39 mph (424 km/h). However, her bad luck in the Thompson Trophy continued when she dropped out due to engine trouble.
In 1939, she became a movie star when Century Fox featured her in the movie series Tailspin Tommy. The Goon was purchased in 1991 by the Crawford Auto-Aviation Museum and is awaiting restoration in Macedonia, Ohio.

Google Banner Ad
PLEASE GO TO
www.youtube.com/channel/UCCuRVZAGodT6sztTeXBGeMw
and subscribe to our YouTube channel