Compiled by Willie Bodenstein




Google Banner Ad



SAFAIR TAKE ON 2022 WITH FLEXIBLE FARES AND MORE ROUTES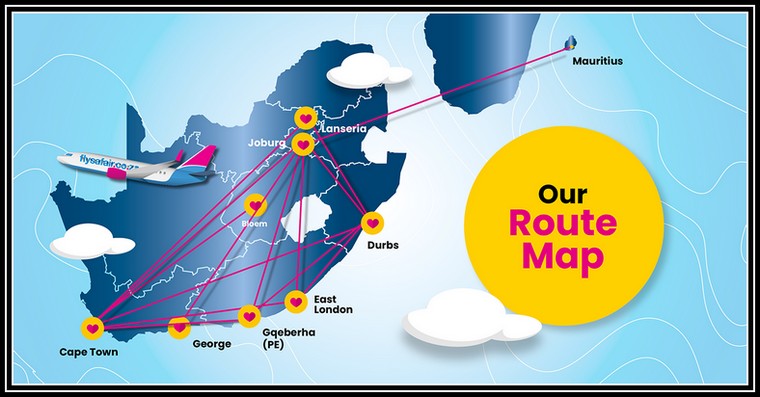 The New Year is here and we're thrilled to be UP, UP AND AWAY offering you the same excellent service that you have come to love, including additional routes, more fare options, extra flexibility, loads of savings and so much more! So, what are you waiting for? Take on 2022 with the airline that makes it all about you.

74 daily flights. 13 routes. 7 cities.
Enjoy more choice in where to go with flights to all major cities in SA and beyond to Mauritius, as of March 2022.
3 affordable and flexible fare options to suit any traveller!
Whether you're an easy-breezy, in and out traveller or a fancy flyer who likes all the bells and whistles, we've got a fare to suit your needs!
Hand luggage, checked luggage sold separately, change fee applies: R300 + fare difference, cancellation to wallet: fee applies.
Hand luggage, checked luggage: 1 item, max 20kg, 2 Fee-free changes: fare differences may apply, priority boarding, cancellation to wallet: fee applies.
Hand luggage, checked luggage: 2 items, max 23kg each, special equipment: 1 item, max 32kg, priority boarding, full cancellation to wallet, pre-selected seat, priority baggage, free blocked middle seat, unlimited fee-free changes: fare differences may apply, R60 meal allowance.
SAA TO RESTART FLIGHTS TO DURBAN - BACK BY POPULAR DEMAND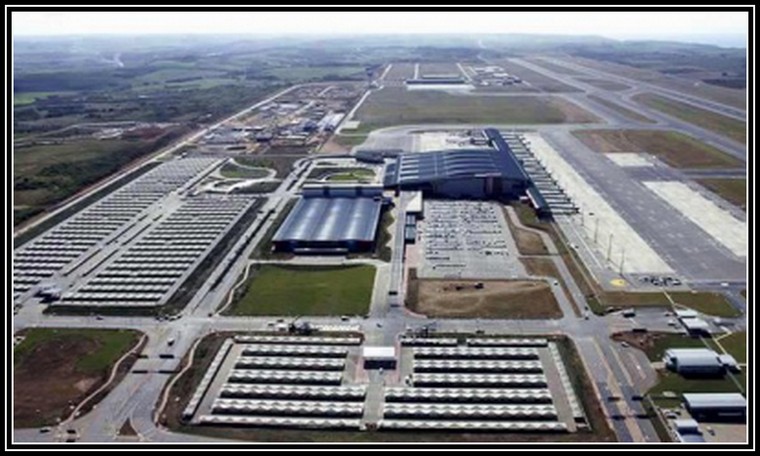 South African Airways (SAA) is to resume flights to Durban with three daily return flights from Friday, 4th March 2022.

SAA's Interim Chief Executive Officer Thomas Kgokolo says, "The short-haul route between Johannesburg and Durban is one of the busiest in South Africa and our customers and partners have been asking us to fly this route since we took to the skies again in September 2021. We've been waiting for the data to guide us on timing and we're delighted that the time is now right to add this important route back to the SAA network and further support the recovery of South Africa's business and tourism sectors."
"SAA will make it easier for customers from across its growing Africa network to reach Durban on a single SAA ticket and easier for Durbanites to conveniently connect on SAA to Accra, Harare, Kinshasa, Lagos, Lusaka and Mauritius services."
Kgokolo says "SAA has been back in service for just over three months and is constantly evaluating passenger volumes and revenue projections on all its existing and target routes. The goal is to match capacity with demand as closely as possible and add new routes only where and when it makes sense."
"The COVID-19 pandemic has radically changed the aviation industry the world over requiring airline's to be nimble but deliberate with network plans. Our overriding remit is to make sure SAA becomes and remains a successful and profitable carrier in this constantly changing and highly competitive environment," says Kgokolo.
Google Block Ad
HAMAD INTERNATIONAL AIRPORT WELCOMES RWANDAIR'S DIRECT FLIGHTS FROM KIGALI TO DOHA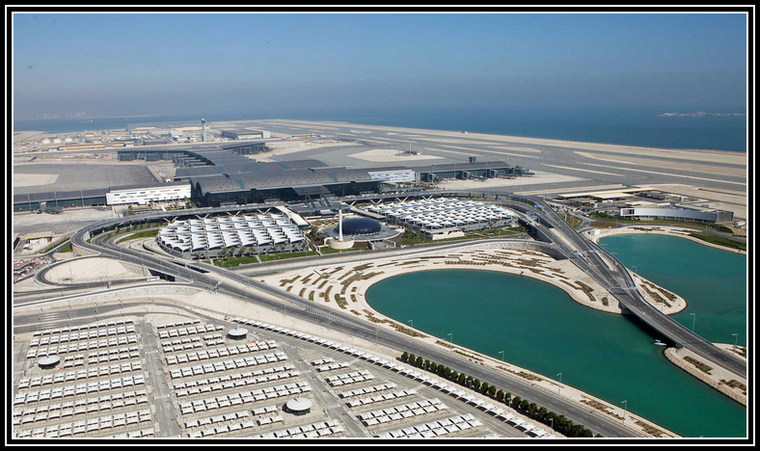 Hamad International Airport (HIA) welcomes new direct flights from Rwanda to Qatar, facilitated by the codeshare agreement between Qatar Airways and RwandAir. RwandAir will benefit from HIA's award-winning services and strategic location with three weekly flights.

The agreement between both national carriers offers global travellers' greater choice, comfort and connectivity provided at HIA - the World's Best Airport.
Connecting more of Africa to the world, this newest addition allows passengers from Qatar's airport to seamlessly travel to more than 25 destinations across Africa, Europe and Asia. Qatar Airways passengers can take advantage of the partnership and choose from three weekly flights on rwandair.com by using their Qatar Airways Qmiles.
HIA offers global travellers' convenient connectivity through its strategic location, with 80% of the world's population able to connect with the World's Best Airport through 6-hour flights.
Additionally, HIA delivers a mosaic of cultural, retail and hospitality offerings encompassed in a secure and efficient airport experience.
Qatar Airways Group Chief Executive, His Excellency Mr. Akbar Al Baker, said: "As the world's preferred gateway to Qatar and beyond, HIA has successfully continued to deliver safe operations to both global airlines and passengers alike. We welcome RwandAir as the latest addition to the airlines served at HIA; an illustrative accomplishment for the expansion of RwandAir's routes and the recovery of travel through Qatar's airport."
Yvonne Makolo, RwandAir CEO said: "RwandAir is proud to partner with HIA and Qatar Airways, which will act as a catalyst to continue our recovery and demonstrates our commitment to enhance the travelling experience for our customers.
"It will provide greater connections through HIA to Qatar and to destinations around the world on Qatar Airways, to dramatically boost the choice of routes for our customers from Kigali."
The agreement is also born out of commitment to passenger well-being and safety. Earlier this year, RwandAir became the first airline to achieve the Diamond Standard of Safety Airline Passenger Experience Association's (APEX) Health Safety Powered by SimpliFlying audit.
Focused on offering safety and comfort in its airport experience, HIA has also continually adapted to changing travel and health requirements and implemented innovative technologies to ensure a protected travel journey to its passengers.
These efforts led to Hamad International Airport's rank as the Best Airport in the World at Skytrax's 2021 World Airport Awards. Qatar's airport was also chosen as the "Best Airport in the Middle East," "Best Airport 25 to 35 million Passengers", "Best Airport Staff in the Middle East," in Skytrax's customer surveys and was further recognised for its "COVID-19 Airport Excellence" during the ongoing COVID-19 pandemic.
MALDIVIAN ORDERS ITS FIRST ATR AIRCRAFT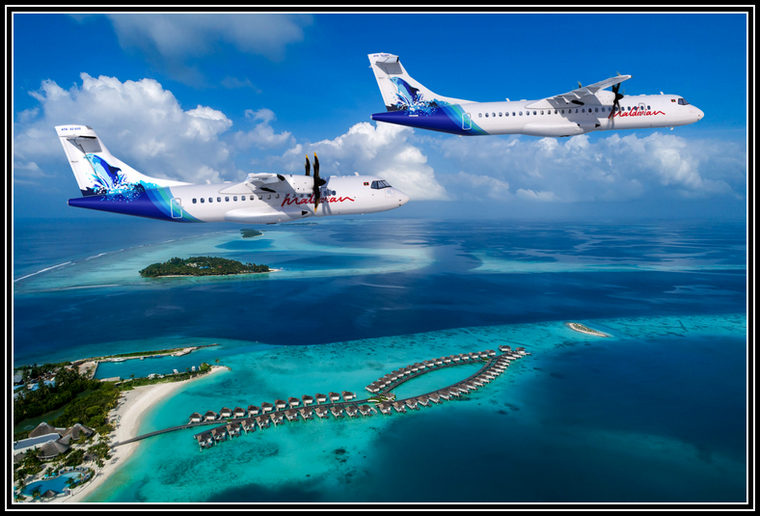 The national airline of the Maldives, Island Aviation Services Ltd (dba. Maldivian) and ATR are pleased to announce the signing of a contract for the purchase of the airline's first ATR aircraft: two ATR 72-600 and one ATR 42-600. The three aircraft will be delivered in 2022. These aircraft will be equipped with the new PW127XT engines, offering improved fuel efficiency, contributing to lower emissions and reduced maintenance costs.

The ATR 72-600 and ATR 42-600 will benefit from the new PW127XT engines, offering 3% reduction in fuel consumption and a 20% reduction in maintenance costs, along with the ability to use sustainable aviation fuels (SAF). Just as it is for the aircraft manufacturer, sustainable development is a major concern for the airline. ATR aircraft already boast the lowest fuel consumption and CO2 emissions of all the regional aircraft with ATR 72-600 aircraft consuming up to 40% less fuel than similarly-sized regional jets.
Maldivian is joining forces with ATR to contribute to the economic development of the archipelago. This initiative will complement the Government of Maldives' air mobility policy and allow Maldivian to offer enhanced connectivity across the Maldives.
Mohamed Mihad, Managing Director of Maldivian, said: "We are pleased to take this next step in our expansion plans with ATR. We believe the new generation of ATR aircraft with the XT engines offer something we have been looking for in our fleet modernization, taking a step towards sustainability while keeping an eye on the operating costs as well as enhancing the cabin modernity and passenger comfort."
Stefano Bortoli, ATR's Chief Executive Officer, stated: "Despite the current pandemic, operators are looking to the future and this contract is a strong symbol of the resilience of the aviation sector. Our aircraft have proven their reliability by linking up the islands of many archipelagos for almost four decades. We welcome Maldivian as a new customer and we are proud to contribute sustainably to the modernisation and expansion of the flag carrier of the Maldives."
About Maldivian
Maldivian is the national airline of the Maldives. It was established in 2000 and currently operates international flights in addition to inter-island services. Maldivian operates out of Its main base at Velana International Airport (MLE). Its current fleet consists of one A320, one A321, two Dash-8 Q200s, eight Dash-8 Q300s and 11 DHC-6-300 Twin Otter aircraft.
Google Banner Ad
ETHIOPIAN CARGO AND LOGISTICS SERVICES AVAILS ONLINE AIR CARGO BOOKING PLATFORM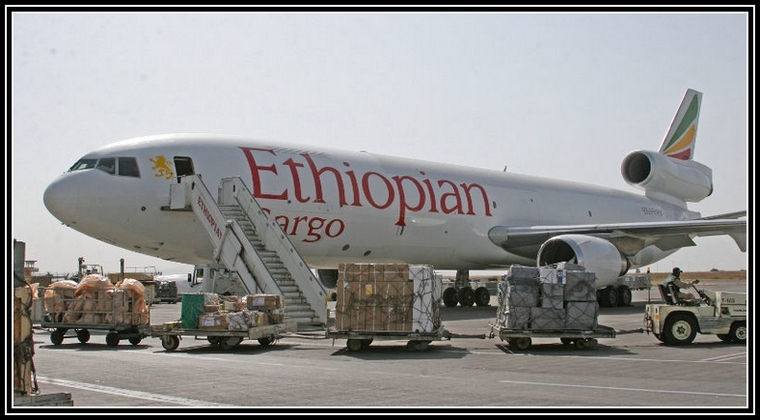 Ethiopian Cargo & Logistics Services, Africa's largest network operator, has launched a new feature that enables customers to make online reservations for their cargo.

The platform enables customers to check flight schedules, space availability, loadability of freight and make real-time booking of their shipment in a single and convenient way on cargobooking.ethiopianairlines.com.
Ethiopian Cargo & Logistics Services is rolling out the online booking subsequent to its introduction of the mobile application to heighten its customer's experience. The Mobile App, which is available for Android and IOS, brings convenience to customers with a real-time update through a range of self-service features. On the Mobile App, customers can check flight schedules, submit enquiries, receive notifications when the shipment is ready, book charter flights and track shipments.
Ethiopian Airlines GCEO Mr. Tewolde GebreMariam said "We are pleased to offer our customers with convenience in their experience of air cargo booking. We are committed to start walking the long walk of taking out paper from the entire air cargo process by digitalizing the logistics value chain. Taking out paper from the logistics value chain is not only convenient and hassle-free service for customers, but it also delivers more efficient operational excellence and achieves long term sustainability goals. Our online booking platform will be crucial in empowering direct cargo customers and forwarders with reliable access to our cargo capacity inventory. Besides, our cargo division has proved to the world that it is a genuine partner in times of dire need by delivering lifesaving PPE's (Personal Protective Equipment) and hundreds of millions various vaccines to all major continents of the world."
Ethiopian provides its customers with a fully automated cargo service using the latest technologies for data, information and market intelligence with 100% e-AWB from its main hub in Addis Ababa. Ethiopian Airlines has transformed its cargo operations and provides a fully automated cargo service with one of the latest Cargo IT systems by adopting the latest aviation systems and technologies
GULFSTREAM G700 CAPS SUCCESSFUL AND SUSTAINABLE YEAR IN FLIGHT TEST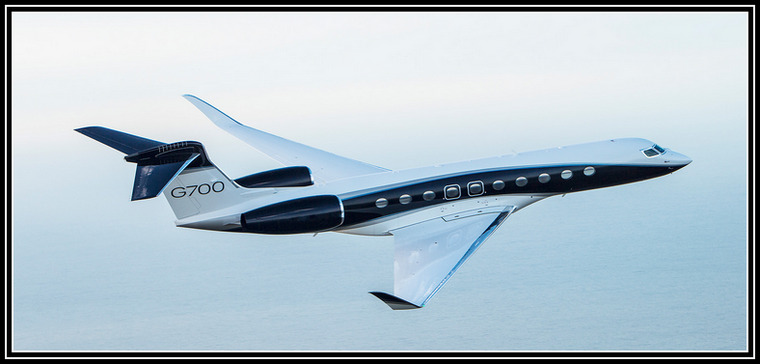 Gulfstream Aerospace Corp. has announced that the all-new Gulfstream G700 has made great strides in its flight-test program and is capping 2021 with additional accomplishments, including the use of a sustainable aviation fuel (SAF) blend on 83% of G700 flights launched from the Savannah-based Gulfstream Flight Test Centre. Gulfstream anticipates G700 customer deliveries beginning in the fourth quarter of 2022.

"Getting this amazing aircraft in front of customers has been one of the highlights of 2021," said Mark Burns, president, Gulfstream. "We are also further demonstrating our commitment to SAF by using the fuel blend as much as possible on G700 test flights - five out of six test aircraft have used the fuel blend on every flight. We look forward to building on these successes in 2022 and accomplishing even more program milestones as we move closer to customer deliveries."
The G700 has set city-pair records on all its major international trips for customer viewings. In September, the fully outfitted production-test aircraft set speed records from Savannah to Doha, Qatar; from Doha to Paris and from Paris back to Savannah. The G700 then made record-setting flights from Houston, Texas, to Riyadh, Saudi Arabia and returned in record time from Riyadh to Savannah. The city-pair flights were made using a combination of SAF and carbon offsets to minimize environmental impacts.
In addition to maintaining an industry-leading role in using and promoting the safety, ease and performance capabilities of SAF, Gulfstream also supports the industry's overall efforts to decrease carbon emissions by providing SAF to customers and being the first business-aviation manufacturer to sign the World Economic Forum's Clean Skies for Tomorrow 2030 Ambition Statement. To date, Gulfstream has purchased more than 1.6 million gallons of the SAF blend for company and customer use.
Google Banner Ad
DELTA AIR LINES ANNOUNCES DECEMBER QUARTER AND FULL YEAR 2021 FINANCIAL RESULTS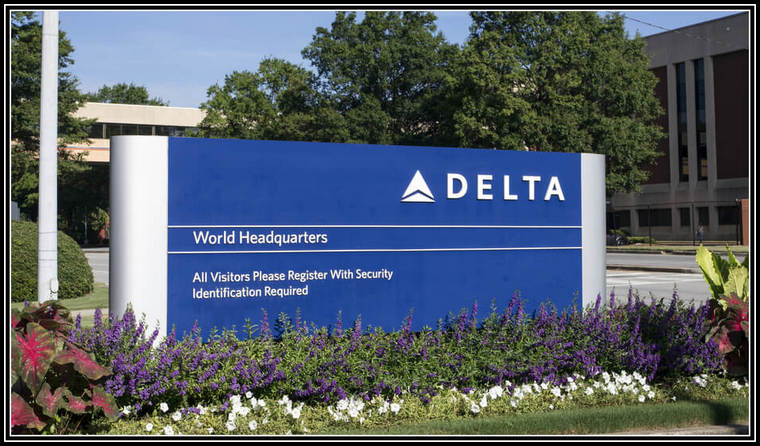 Delta Air Lines (NYSE:DAL) on Thursday reported financial results for the December quarter and full year 2021 and provided its outlook for the March quarter 2022. Highlights of the December quarter and full year 2021 results, including both GAAP and adjusted metrics, are on page five of the full press release.

"2021 was a year like no other for Delta, with significant progress in our recovery supported by growing brand preference, enabling us to be the only major U.S. airline to deliver profitability across the second half of the year," said Ed Bastian, Delta's chief executive officer. "As always, our people drove this success, which is why we were happy to announce this at a special profit-sharing payment for all eligible employees."
"While the rapidly spreading omicron variant has significantly impacted staffing levels and disrupted travel across the industry, Delta's operation has stabilized over the last week and returned to pre-holiday performance," Bastian said. "Omicron is expected to temporarily delay the demand recovery by 60 days, but as we look past the peak, we are confident in a strong spring and summer travel season with significant pent-up demand for consumer and business travel."
DECEMBER QUARTER 2021 FINANCIAL RESULTS
Adjusted pre-tax income of $170 million excludes a net impact of $564 million primarily in equity method losses, mark-to-market adjustments on investments and special profit-sharing payment.
Adjusted operating revenue of $8.4 billion, which excludes third-party refinery sales, was 74% recovered versus December quarter 2019 on capacity that was 79% restored.
Total operating expense decreased $833 million compared to the December quarter 2019. Adjusted for costs from third-party refinery sales, total operating expense decreased $1.9 billion or 19% in the December quarter 2021 versus the comparable 2019 period.
Remuneration from American Express in the quarter was $1.2 billion, up 11% compared to the December quarter 2019. At the end of the December quarter, the company had $14.2 billion in liquidity, including cash and cash equivalents, short-term investments and undrawn revolving credit facilities.
FULL YEAR 2021 FINANCIAL RESULTS
Adjusted pre-tax loss of $3.4 billion excludes a net benefit of $3.8 billion from items primarily related to the Payroll Support Programs (PSP), partially offset by equity method losses, debt extinguishment charges and special profit-sharing payment Generated a pre-tax profit of $1.1 billion in the second half of 2021. Excluding PSP, mark-to-market adjustments, equity method losses and debt extinguishment charges reported an adjusted pre-tax profit of $386 million in the second half of 2021
Adjusted operating revenue of $26.7 billion, which excludes third-party refinery sales, was 57% recovered versus full year 2019 on capacity that was 71% restored. Total operating expense, which includes $4.5 billion of benefit related to PSP, decreased $12.4 billion compared to 2019. Adjusted for the benefits related to PSP and costs from third-party refinery sales, total operating expense, adjusted decreased $10.9 billion or 27% versus 2019.
Remuneration from American Express for full year 2021 was $4.0 billion, 98% restored compared to full year 2019. Invested $2.9 billion back in the business and reduced financial obligations by $7 billion, including fully funding the pension plans on a Pension Protection Act (PPA) basis. The company had total debt and finance lease obligations of $26.9 billion with adjusted net debt of $20.6 billion at the end of December 2021.
CHINA AIRLINES CARGO SETS BEST RECORD IN 2021 AFTER 62 YEARS IN OPERATION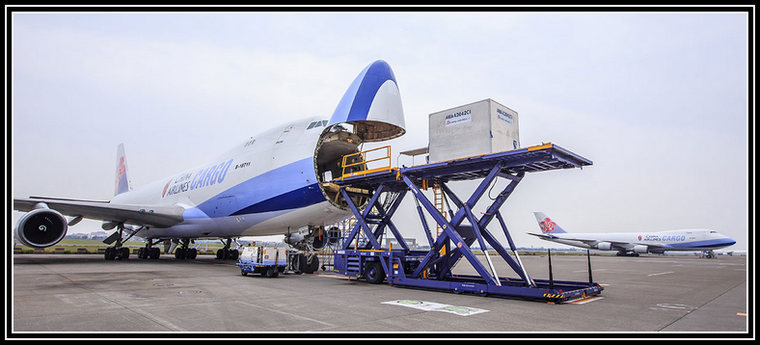 2021 proved a record-setting year for the China Airlines Cargo team. Even as the impact of COVID-19 was felt all around the world, China Airlines switched to a cargo-centric business model that put its fleet of 21 freighters to full use. The non-stop movement of cargo kept the economic lifeblood of Taiwan and the world flowing.

Some of the records set by Cargo in 2021 included making over a hundred cargo charter flights in one month, surpassing TWD 15.4 billion in single-month cargo revenues in December, exceeding TWD 10 billion in cargo revenues for five consecutive months and sweeping past TWD 100 billion in cargo revenues for the entire year. 2021 was in fact the best-ever year in Cargo's 62-year history.
As national airlines fought to survive, China Airlines' elite team of 800 cargo employees around the world showed that they were able to aggressively expand the freight network. More than a thousand pilots flying around the clock as well as the full support of maintenance, ground crews and other units saw China Airlines' Cargo business surge to new heights during the COVID-19 pandemic. Together, a fleet of 21 freighter aircraft including three newly introduced 777F freighters and the existing eighteen 747-400F freighters helped China Airlines strengthen its competitiveness in the air cargo industry. Through team work, Cargo made around 540 freighter flights per month or an average of 120 flights per week. The integration of passenger and freighter capacity along with continued optimization of schedules and connections meant that over a hundred passenger and freighter charter flights were dispatched in a given month. Total revenues broke all past records and single-month cargo revenues of more than TWD 10 billion represented a new peak that boosted China Airlines' ranking in the global cargo industry.
Since the start of the COVID-19 pandemic, the air cargo market has undergone structural changes. In addition to the transportation of epidemic prevention supplies, China Airlines continues to ensure the continuity of supply for economic growth goods and everyday necessities ranging from auto parts, semiconductor chips to actual vehicles and high-precision wafer machinery. Shortages in sea cargo capacity meant that e-commerce, textile and other industries that traditionally went by sea now relied upon air cargo as well. COVID-19 spurred the rapid growth of the stay-at-home economy and a jump in online shopping. Fitness equipment, vacuum cleaners, gaming consoles, boutique handbag brands and even machines for mining digital currency are just some of the goods carried aboard cargo charters. China Airlines is continuing to track and respond to the latest market developments through timely adjustments of flight schedules and rosters. Such initiatives ensured China Airlines' survival amid the epidemic and generated cargo revenues in excess of TWD 100 billion.
The inability to travel overseas and enjoy gourmet food during the pandemic led to a surge in demand for fresh and perishable goods. The professional cargo team at China Airlines "kept things fresh" for the people of Taiwan by transporting bulk quantities of meats and seafood including Wagyu Beef from Japan and lobsters from North America and Australia. Dairy products, frozen desserts, fruits and vegetables such as fresh flowers from Kenya in Africa, melons from Hokkaido in Japan, grapes from California in the U.S.A, along with yogurt and honey from Australia were transported as well. China Airlines' world-spanning cargo network is now flying fresh and perishable products from across the world to food lovers in Taiwan.
As the first airline in Taiwan to receive the CEIV Pharma certification for pharmaceutical cold-chain logistics, China Airlines is also known for its professional cold-chain logistics management and transportation experience. In addition to transporting COVID-19 vaccines purchased by Taiwan, China Airlines also successfully delivered vaccines to countries in Southeast Asia and Oceania. More than 75 million doses of COVID-19 weighing over 350 tonnes have been transported to date, demonstrating China Airlines' spirit of social responsibility and humanitarian assistance. Additionally, the rapid growth of China Airlines' cold chain transportation business has seen a jump in the use of temperature-controlled containers. In 2021 more than a thousand temperature-controlled containers were transported by China Airlines, which represents a growth of more than 100% compared to that of pre-pandemic levels.
China Airlines was the first airline in Asia to receive a rating outlook of "stable" from S&P Global Company. In the future, China Airlines will continue to focus on its cargo operations, closely monitor developments in the passenger market and carefully review its passenger market strategy as it works to maximize its operational profits.
Google Block Ad



AIR MALTA IS NOT CANCELLING ROUTES BUT IS CONSOLIDATING ITS FLIGHT FREQUENCIES TO MATCH DEMAND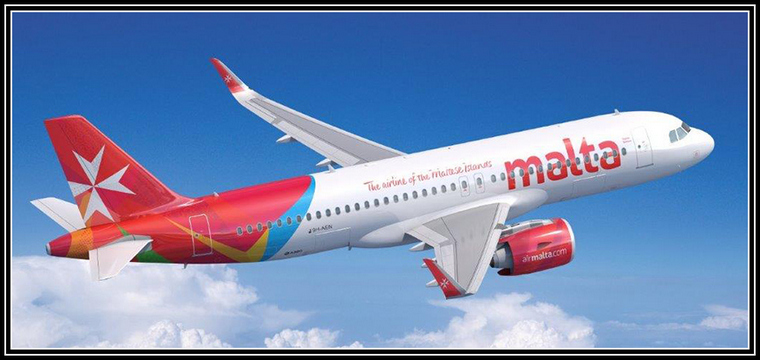 Air Malta is consolidating its flight schedule for the months of January and February by reducing frequencies on certain routes without however cancelling any of the 16 routes the airline is operating to this winter. This curtailing, necessitated due to the dramatic downturn in demand over recent weeks, is presently very common in the industry especially in the current scenario during which airlines had to deal with multiple and unprecedented travel disruptions.

So far, unlike some other airlines operating on the Malta route, Air Malta is not planning to cancel any of its planned scheduled routes for this winter or for summer 2022.
Commenting on this plan, Air Malta's Executive Chairman, David G Curmi said "We are taking such decisions to match customer demand and avoid flying near empty aircraft. Such assessments are ongoing and will continue until demand returns to healthy levels. In these situations, we need to be very agile and financially disciplined to be able to adjust seat capacity and focus on efficiency to protect our liquidity and cash performance. Given the unprecedented times we are living in and the challenges that Air Malta is facing, we are continuously optimising our network for profitability and liquidity and we plan to continue to do so without compromises."
The Chairman added, "In this ever-changing scenario, it is very difficult to make any predictions. However, Air Malta is committed to remain an all-year-round vital link to mainland Europe not only for travel and tourism but also for the transfer of urgent medical cargo, mail and other import and export freight required for our various industries."
Roy Kinnear, Air Malta's Chief Commercial Officer added, "Following the surge of the Omicron variant and the introduction of lockdowns or partial lockdowns and travel restrictions across much of Europe, Air Malta saw a slowdown in new bookings and received a number of cancellations for travel over the holiday period and in January and February. The cancellations came across most of Air Malta's markets with varying degree. These fluctuating trends have been typical last year with markets opening and closing depending on threat levels. The combination of the current slowdown in bookings and with January and February being naturally lower demand months, has unfortunately driven an increased level of frequency consolidation compared to previously anticipated, but commercially necessary to do so.
"Most airlines vary their allocated capacity throughout the year as Malta's tourism inflows are highly seasonal, with the peak season in the summer months from July to September and the low season in the winter months from November to February. While other airlines operate at a significantly lower capacity in the winter months, Air Malta ensures connectivity with the major European cities and key airports all year round," added Mr Kinnear.
VIRGIN ATLANTIC ANNOUNCES PARTNERSHIP WITH LATAM AIRLINES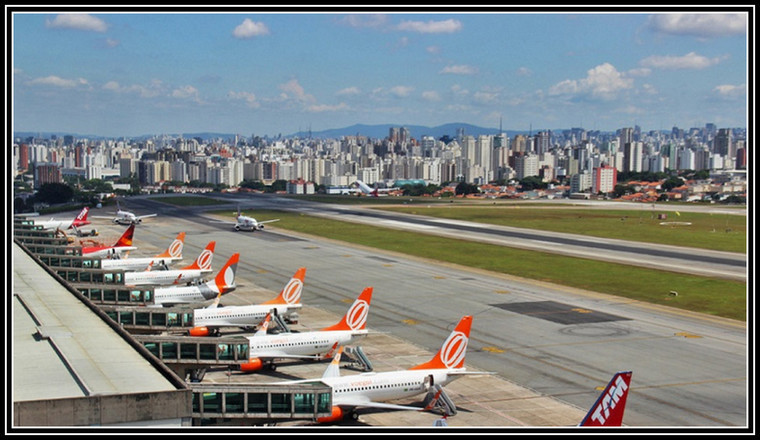 Virgin Atlantic is delighted to announce a new codeshare agreement with LATAM Airlines offering customers the opportunity to fly seamlessly to the South American country of Brazil.

Customers booking through Virgin Atlantic are now able to travel from Heathrow direct to São Paulo as well as connecting onwards onto 12 domestic airports in Brazil including Rio de Janeiro, Salvador and Florianopolis. Customers travelling from São Paulo to London Heathrow will also have the option to smoothly connect onto Virgin Atlantic's rest of world destinations through Terminal 3 including Tel Aviv, Delhi and Hong Kong.
Juha Jarvinen, Chief Commercial Officer at Virgin Atlantic, commented: "We're incredibly excited to launch this new codeshare partnership with LATAM Airlines. As we recover from the pandemic, partnerships are more important than ever and we look forward to building on the incredibly successful interline relationship we have had in place for a number of years. We also see opportunities beyond Brazil and look forward to expanding our relationship even further to serve destinations throughout South America including Peru and Colombia."
"This new partnership aims to respond to the large, fast-growing demand for leisure travellers looking to enjoy new experiences after a challenging 20 months. We know there is pent up demand for long-haul travel and we look forward to welcoming customers onboard on their way to exploring these exciting and vibrant Brazilian cities."
"As global economies gradually recover from the impact of the pandemic, we also expect to capture demand from corporate travel heading to São Paulo, the commercial capital of Brazil as well as other key business hubs in South America."
Google Banner Ad
HANS AIRWAYS RINGS IN THE NEW YEAR WITH A LETTER OF INTENT ON FIRST AIRBUS A330-200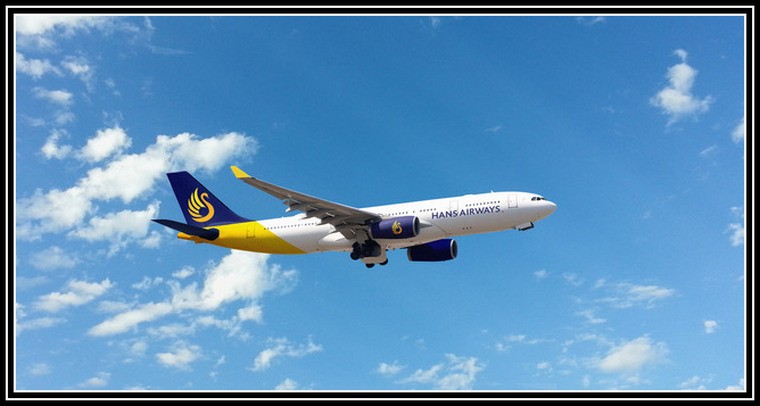 Hans Airways, the UK's newest airline which preparing to launch scheduled flights to India this year, is pleased to announce it has a secured its first aircraft - signing a Letter of Intent for an Airbus A330-200 (MSN 950) in the first week of the new year. The aircraft has been operating with a leading European airline since 2008, configured in a two-cabin layout, which Hans Airways will operate with 275 economy and 24 premium economy seats.

The A330 will be re-registered as G-KJAS, adopting the surname of one of Hans Airways' principal early investors, who has believed in its community airline model since the project was conceived in 2019.
"We are delighted to have achieved this very important milestone in our two-year journey," said Hans Airways' CEO Satnam Saini. "Our scheduled operations centre on the Airbus A330, a popular and spacious long-haul widebody which is excellent for cargo too and we are grateful to everyone who has helped us to ratify this agreement at the start of the new year."
Hans Airways has applied to the UK Civil Aviation Authority for its Air Operator's Certificate and is hopeful of obtaining the status in time to start revenue service this summer. The airline will operate to secondary cities in India from Birmingham Airport. Its application for an Operating Licence and Route Licence has already been published by the UK CAA.
Pilot and cabin crew training commenced January 3
The first set of flight crew (four pilots and cabin crew) commenced their first day of training on January 3rd in Crawley, UK with Hans Airways' flight training partner IAGO Flight Training and L3 Harris Commercial Aviation for the simulator. The new recruits were welcomed by Satnam Saini, investor Kirpal Singh Jass and Nathan Burkitt, the airline's Director of Flight Operations and Crew Training.
Hans Airways is the UK's newest hybrid, long-haul airline venture, blending value for money fares with a quality inflight service offering. Hans Airways will offer two classes of cabin - Economy (with 31 inch seat pitch and 274 seats) and Economy Plus offering a 56" pitch and 24 seats). It will offer a high quality of complementary inflight entertainment and catering as standard.
A loyalty programme is planned. To be known as HAPEEI (Hans Airways Passengers Environment Education Initiative), it will reward passengers with all the regular benefits of a frequent flyer programme and with a strong emphasis on corporate social responsibility, create opportunities to donate to children's educational charities in India or conservation and water preservation projects.
Hans Airways' senior management has identified a high demand for regular secondary city air links between the UK and India, drawing on its CEO's considerable experience instigating a series of charter flights for Monarch Airlines and FlyJet.

Google Banner Ad
PLEASE GO TO
www.youtube.com/channel/UCCuRVZAGodT6sztTeXBGeMw
and subscribe to our YouTube channel