06.02.2022



Google Banner Ad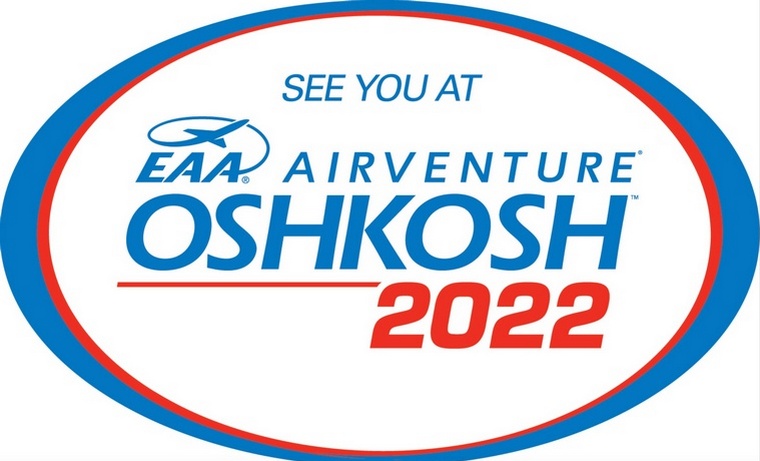 Some of the world's top air show performers have made commitments to fly at EAA AirVenture Oshkosh 2022 as part of the afternoon and night air show line-ups.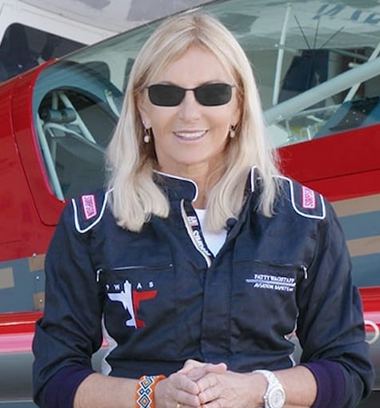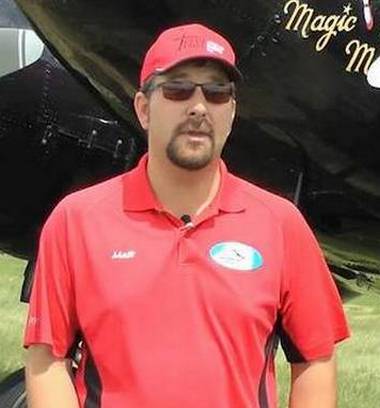 PATTY WAGSTAFF (EXTRA 300S / MATT YOUNKIN (TWIN BEECH)

These performers include aerobatic champions and long-time Oshkosh favourites for the 69th EAA fly-in convention, scheduled for July 25-31 at Wittman Regional Airport. The event features nine air shows over seven days, including night air shows on July 27 and July 30. The daily afternoon air shows are presented by Daher and Pratt & Whitney, while the Wednesday, July 27, night air show is presented by Covington Aircraft.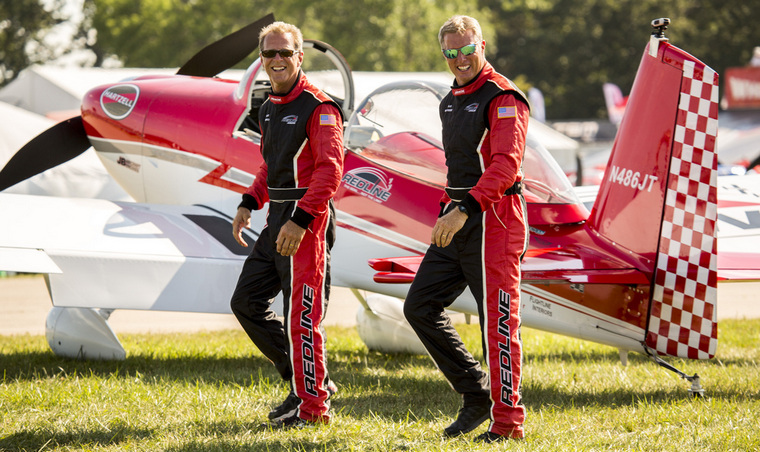 RED LINE AIR SHOWS, KEN RIEDER AND ADAM BAKER (RV-8 AND EXTRA)

"This is already an outstanding all-star air show line-up and we're just getting started," said Rick Larsen, EAA's vice president of communities and member programs, who coordinates AirVenture features and attractions. "There are returning performers, new air show acts and particular aircraft connected with specific events and anniversaries. We'll be adding more exciting acts and performances in the coming weeks that will again make the nine air shows during AirVenture week unforgettable."

Among the returning performers and aircraft already on the schedule include: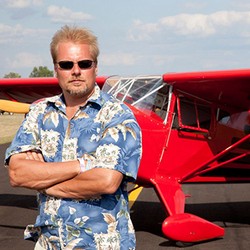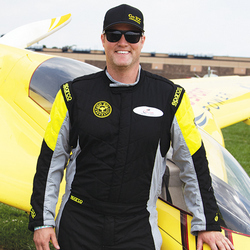 CHUCK AARON (HELICOPTER AEROBATICS) …ERIC EDGREN (T-CLIPS) …KYLE FOWLER (RUTAN LONG-EZ)

AEROSHELL AEROBATIC TEAM (T-6)



The AeroShell Aerobatic Team, sponsored by AeroShellLubricants since 2003 has been entertaining crowds with their precision performances for over 25 years across North America. The Aeroshell pilots soar through the sky with spectacular manoeuvres, relying on the protection provided by AeroShell lubricants.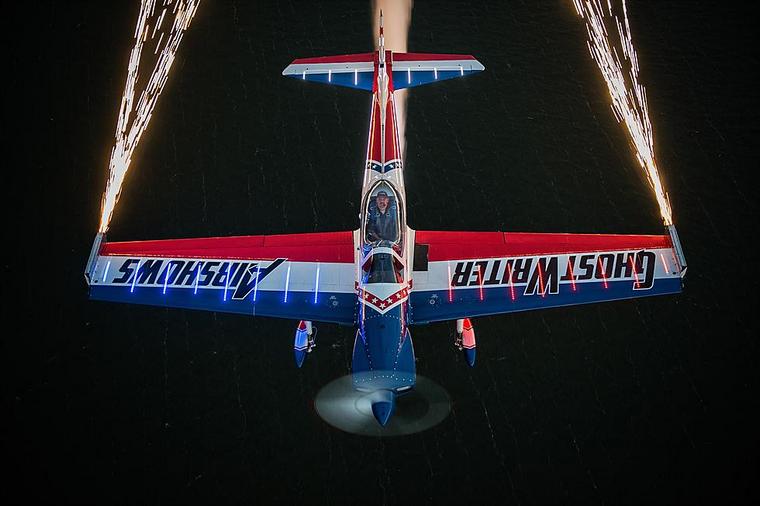 NATHAN HAMMOND (SUPER CHIPMUNK)

KYLE FRANKLIN COMEDY ACT (PIPER SUPER CUB)



Kyle Franklin, son of late air show legend Jimmy Franklin, was destined for the sky the moment he was born. He began flying at age 8 in a Piper Super Cub and by age 14, he performed his first wing walk. At 17 he was wing-walking professionally for his father. In addition to crawling out of the cockpit and dangling from airplanes, Kyle started his own piloting career performing in air shows at age 21.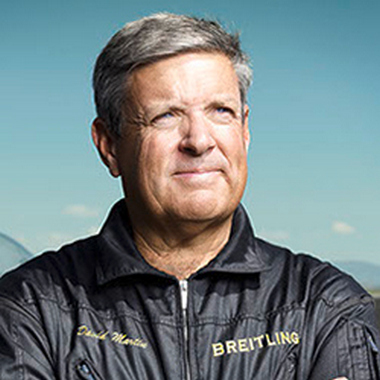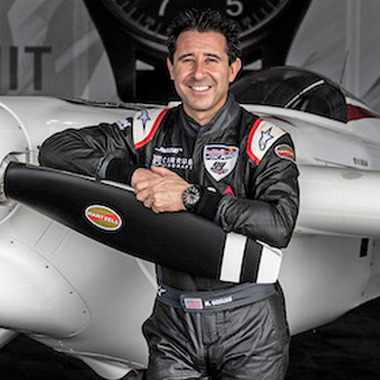 DAVID MARTIN (BEECHCRAFT BARON) / MIKE GOULIAN (EXTRA 330C)

RAD AEROSPORTS JET WACO W/ DELL COLLER



Dell Coller is the pilot and builder of the Jet Waco. Dell started his career as a crew chief on the C-130 in the Delaware Air National Guard. He later entered into the corporate world of flying Falcons and Gulfstreams. Dell has over 6,000 flight hours and holds an Air Transport Pilots license. He started flying in 1997.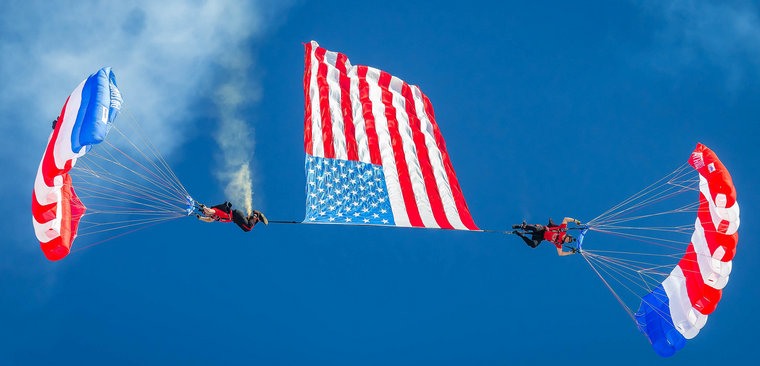 PATRIOT PARACHUTE TEAM

SKIP STEWART (PITTS S2S PROMETHEUS)



Prometheus the flying machine is part Pitts Special and the rest is the vision of Skip Stewart. Starting life as a Pitts S-2S, Prometheus was modified to give Skip the airshow machine he wanted. This flying machine looks like a good old American hot rod. The horsepower was increased to 400, the big three bladed prop reminds you of oversized racing slicks, the rear canted landing gear makes it look fast sitting on the ground and the paint job yells "street rod." Climb rate 4000 FPM. Max speed 300 MPH. Stall speed 58 MPH. Empty weight 1146 LBS. Range 405 miles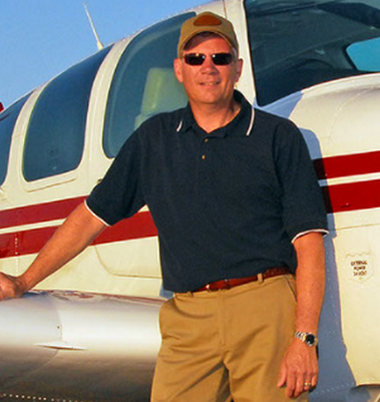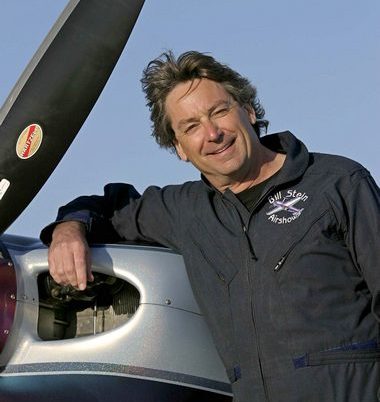 JIM PEITZ (BEECHCRAFT 33C BONANZA) / BILL STEIN (ZIVKO EDGE 540)

RED BULL AIRFORCE



The Red Bull Air Force is a team assembled from the most accomplished and experienced aviation experts on the planet. They specialize in highly coordinated aerial jump demonstrations and continually push the limits of human flight.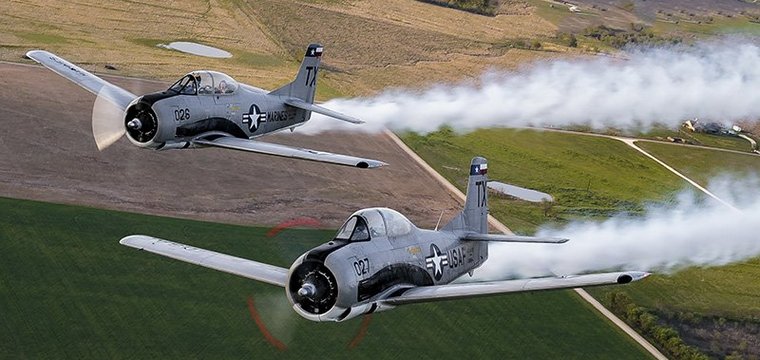 TROJAN PHLYERS (T-28S)


Along with these early confirmations, many more exciting performers will be announced, including some only-in-Oshkosh performers and aircraft. Exact days for each performer and complete daily air show line-ups will be announced as they are finalized.





Google Banner Ad



PLEASE GO TO
www.youtube.com/channel/UCCuRVZAGodT6sztTeXBGeMw
and subscribe to our YouTube channel