13.02.2022



Google Banner Ad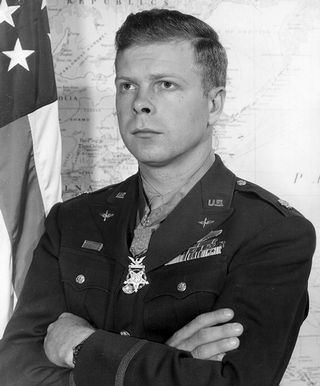 Photo by USAAF official photographer commons.wikimedia.org. Richard Ira Bong, born on 24 September 1920, grew up on a farm in Poplar, Wisconsin where he became interested in aircraft at an early age while watching planes fly over the farm. He also was a prolific model aircraft builder.
A Major in the United States Army Air Forces and Medal of Honour recipient in World War II, Bong was one of the most decorated American fighter pilots and the country's top flying ace in the war. He was credited with shooting down 40 Japanese aircraft, all with the Lockheed P-38 Lightning fighter.
Bong's ability as a fighter pilot was recognized while he was training in northern California. He was commissioned a second lieutenant and awarded his pilot wings on January 19, 1942. His first assignment was as an instructor (gunnery) pilot at Luke Field, Arizona. His first operational assignment was on May 6 to the 49th Fighter Squadron (FS), 14th Fighter Group at Hamilton Field, California, where he learned to fly the twin-engine Lockheed P-38 Lightning.
Google Block Ad
On September 10, 1942, Lt. Bong was assigned to the 9th Fighter Squadron, which was flying P-40 Warhawks, based in Darwin, Australia. In November, while the squadron waited for delivery of the scarce P-38s, Bong and other 9th FS pilots were reassigned temporarily to fly missions and gain combat experience with the 39th Fighter Squadron, 35th Fighter Group, based in Port Moresby, New Guinea.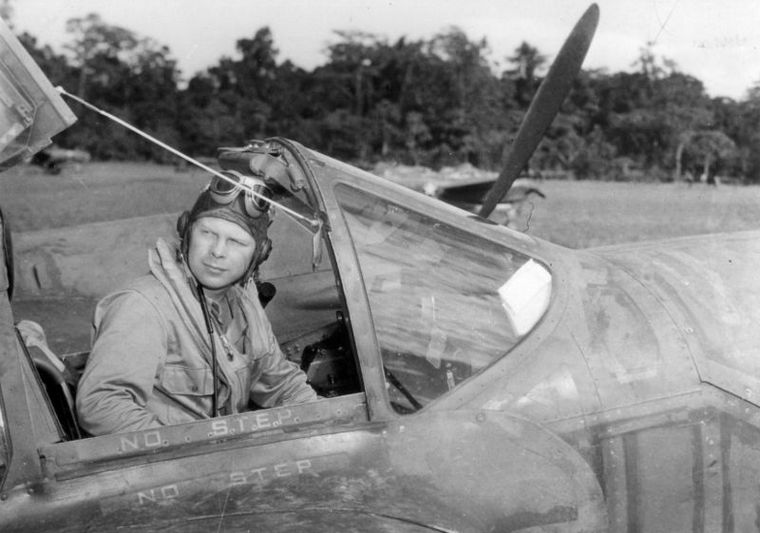 On December 27, Bong claimed his initial aerial victory, shooting down a Mitsubishi A6M "Zero" and a Nakajima Ki-43 "Oscar" over Buna during the Battle of Buna-Gona.
On April 12, Captain Bong shot down his 26th and 27th Japanese aircraft, surpassing Eddie Rickenbacker's American record of 26 credited victories in World War I.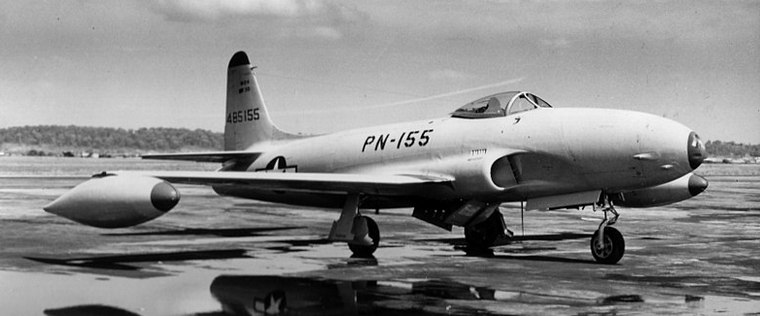 The Lockheed P-80 Shooting Star was the first jet fighter used operationally by the United States Army Air Forces (USAAF). Designed and built by Lockheed in 1943 and delivered just 143 days from the start of the design process, production models were flying and two pre-production models saw very limited service in Italy just before the end of World War II.
Richard Bong was killed on an acceptance flight of a production P-80 in the United States on 6 August 1945. Bong crashed as a result of main fuel pump failure. The investigation of Bong's crash found that he had apparently forgotten to switch on a newly installed emergency fuel pump backup system. This pump could have prevented the accident. He bailed out when the aircraft rolled inverted but he was too close to the ground for his parachute to deploy.





Google Banner Ad



PLEASE GO TO
www.youtube.com/channel/UCCuRVZAGodT6sztTeXBGeMw
and subscribe to our YouTube channel