13.02.2022



Google Banner Ad



The Chester Jeep, or the Chester Special #1, was an air racer designed and built by Art Chester, who later designed the nose and cowling for the P-51 fighter for air racing in the USA. Named after Eugene the Jeep, one of the characters in Popeye cartoons and comic strips, the Jeep once held the world's speed record for aircraft at 237 mph (381 km/h).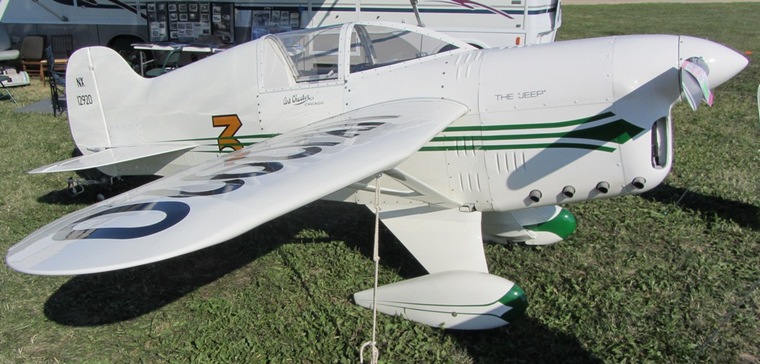 A mid-wing taildragger racer, the wings were supported with small struts and she was powered by a 185 hp (138 kW) Menasco C4-S air-cooled inverted in-line piston engine, driving her to a maximum speed of 222 kts (255 mph, 410 km/h).
Originally intended to compete in the 1932 National Air Races, the Jeep was finished too late and first raced in 1933 in National Air Races in the 375 cubic inch class and finished in first place with a top speed of 154.365 mph (248 km/h). In the same year she again took the hounors in the Chicago Races with a top speed of 190.95 mph (307 km/h).
Google Block Ad
Her career was set to last until 1947, an incredible fourteen years.
In 1934, she flew in the Shell Speed Dash and achieved a speed of 229.72 mph (370 km/h) and in the National Air Races held in Cleveland, Ohio was placed second in one 375 cubic inch race and third in the one 550 cubic inch class race.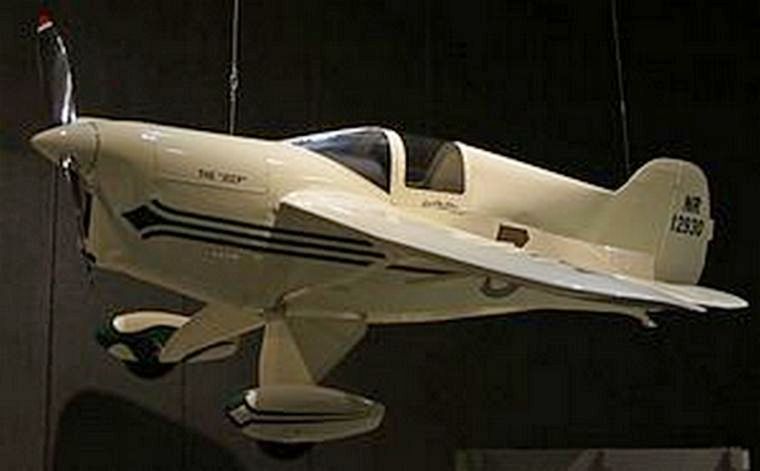 Flying in the 1935 National Air Races, she competed in 375 cubic inch class where she was placed first in one race and third in one of the 550 cubic inch class races. In the same year, she came first in the Miami Air Races. The following year she finished second in one of the 375 cubic inch class races and third in one of the 550 cubic inch races during the National Air Races.
Google Block Ad
In 1938, she only competed in the Golden Gate International Exhibition race. With over 1000 hp in the field, she finished last.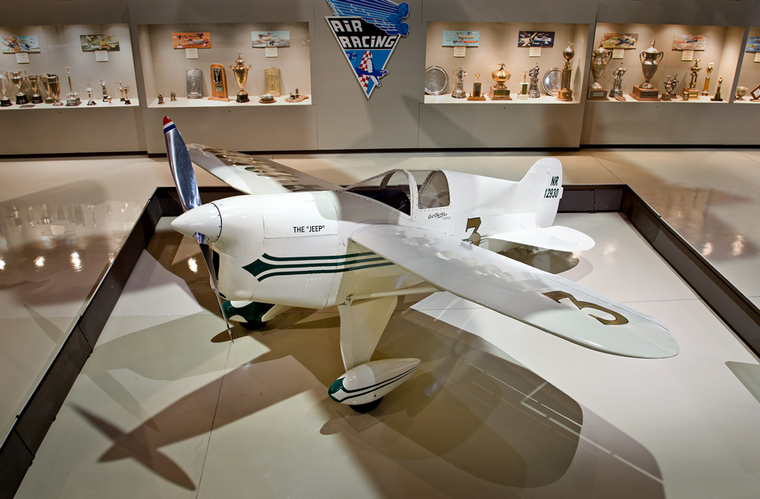 Starting work on the Goon, Chester sold her and the new owner entered the 1939 National Air Races but was refused entry as he did not file the correct paperwork.
In 1947 and now re-engined, she flew in a number of Goodyear Formula One Air Racing races.
In 1977, the aircraft was donated to the EAA Airventure Museum in Oshkosh, Wisconsin where she is now restored.





Google Banner Ad



PLEASE GO TO
www.youtube.com/channel/UCCuRVZAGodT6sztTeXBGeMw
and subscribe to our YouTube channel