Compiled by Willie Bodenstein




Google Banner Ad




THIS WEEK IN AIRLINES, AIRLINERS AND AIRPORTS

ICAO enhances UN cooperation to advance counter-terrorism initiatives in international civil aviation.

Star Alliance has been named Airline Alliance of the Year at the Air Transport Awards for the fourth consecutive time.

IATA welcomes Spanish government rejection to raising airport charges for COVID losses.

K5-Aviation takes delivery of its first ACJ330-300.

Kuwait's Jazeera Airways confirms order for 28 new A320neo family aircraft.

Asia-Pacific region will need over 17,600 new aircraft by 2040.

Qatar Airways successfully seals participation at fifth FIFA Club World Cup™ as official airline partner.

SIA finalises order for A350F.

JetBlue orders 30 additional Airbus A220-300, raising its firm order to 100.

Air France resumption of flights between Paris-Orly and New York-JFK, and between Paris-Charles de Gaulle and Dallas.





Google Block Ad





ICAO ENHANCES UN COOPERATION TO ADVANCE COUNTER-TERRORISM INITIATIVES IN INTERNATIONAL CIVIL AVIATION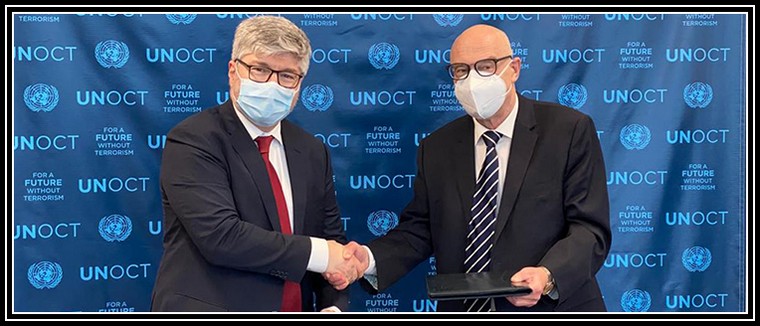 ?

ICAO Secretary General Juan Carlos Salazar recently signed a new cooperative agreement with the United Nations Counter-Terrorism Office (UNOCT) to further advance joint counter-terrorism cooperation to strengthen the security of international air transport, trade, and border management.



Formalized on 12 February 2022 with UNOCT Under-Secretary-General, Mr. Vladimir Ivanovich Voronkov, the agreement builds on ICAO's key role in supporting the implementation of the United Nations Global Counter-Terrorism Strategy (A/RES/75/291) and numerous Security Council resolutions on counter-terrorism, aviation security and facilitation (identity and border control management). It is additionally expected to maximize related deliverables to Member States in a variety of areas of ICAO/UNOCT focus, including initiatives pertaining to unmanned aircraft systems (drones) and cybersecurity.
Highlighting ICAO's commitment to continue working with UNOCT in the implementation of the UN Global CT Strategy, Mr. Salazar noted the particular importance of "future capacity-building efforts under the Threat Assessment Models Programme to support states in the enhancement of their national information-sharing mechanisms, threat assessments and risk-based decision-making."
"This Agreement on Cooperation exemplifies the 'All-of-UN' approach to supporting Member States in the implementation of critical counter-terrorism projects. It further strengthens the exchange of information between the two partners and harnesses each other's expertise to optimize the impact of capacity-building efforts in countering the terrorist travel and protecting civil aviation and critical infrastructure," Mr. Voronkov said.
The UNOCT agreement was the result of a series of bilateral engagements Secretary General Salazar undertook at UN Headquarters this week to strengthen cooperation and enhance alignment with UN-wide counter-terrorism initiatives.
Related discussions with United Nations Counter-Terrorism Committee Executive Directorate (UNCTED) Acting Executive Director Weixiong Chen focussed on the protection of soft targets and critical infrastructure, border management and law enforcement. ICAO is notably assisting CTED by participating in on-site visits to assess states' implementation of counter-terrorism related to the United Nations Security Council resolutions.
Mr. Salazar highlighted the tremendous significance and positive influence of these activities, while Mr. Chen noted the critical importance of ICAO's support and specialized expertise "to determine the efficacy of States' regulations and policies and provide recommendations to enhance capacity building, in particular related to aviation security and API and PNR provisions."
In an additional meeting with UN Counter-Terrorism Committee (CTC) Chair, Ambassador T.S. Tirumurti, Mr. Salazar stressed the importance of invaluable support of the CTC to ICAO in reaffirming ICAO's leadership role and raising the understanding of the vital importance of aviation security and facilitation among Member States.
While ICAO has also established strong and effective partnerships to effectively respond to threats posed by terrorists, conduct cooperative activities and exchange information and expertise, the Secretary General stressed that these may be insufficient without the support of Member States.
"Countries must be equally willing to cooperate with each other and share necessary information. The successful implementation of ICAO's security-related Standards and Recommended Practices (SARPs) depends on common and consistent approaches to dealing with threats by governments," he highlighted.
The success of these meetings builds on several years of close cooperation between ICAO and UN counter-terrorism related organizations that has evolved to ensure ICAO meets its commitments under the United Nations Charter, Chapter VII: Action with Respect to Threats to the Peace, Breaches of the Peace, and Acts of Aggression, relevant UN Security Council Resolutions and the aforementioned UN Global Counter-Terrorism Strategy

STAR ALLIANCE HAS BEEN NAMED AIRLINE ALLIANCE OF THE YEAR AT THE AIR TRANSPORT AWARDS FOR THE FOURTH CONSECUTIVE TIME.


The Air Transport Awards recognise excellence and innovation in various categories of the global aviation sector. A panel of aviation industry experts selected Star Alliance in recognition of its exceptional contribution to the future of air travel.

Winners were announced on February 10 at an award ceremony held in Ekali, Greece.
Accepting the accolade, Jeffrey Goh CEO Star Alliance commented: "Star Alliance is truly honoured to be a repeat winner of the prestigious Air Transport Award. Continued recognition of this nature is testament to our innovative spirit and our shared commitment in improving the customer experience. This award encourages us as we collectively emerge from the deepest crisis our industry has ever encountered."
Established in 2012, Air Transport Awards are the only international prizes that award all the main categories of the air transport industry.
Dr Kostas Iatrou, President of the Air Transport Awards said: "This year we award Star Alliance as the Alliance of the Year for its unwavering commitment to make flight travel a truly customer friendly experience on all levels and phases by adopting innovation, sustainability and working to provide constantly improving digital easy-to-use services. Star Alliance members have once more proven their commitment to well-being of their passengers by adopting the highest Diamond Health Safety level in APEX Health Safety."
Google Block Ad




IATA WELCOMES SPANISH GOVERNMENT REJECTION TO RAISING AIRPORT CHARGES FOR COVID LOSSES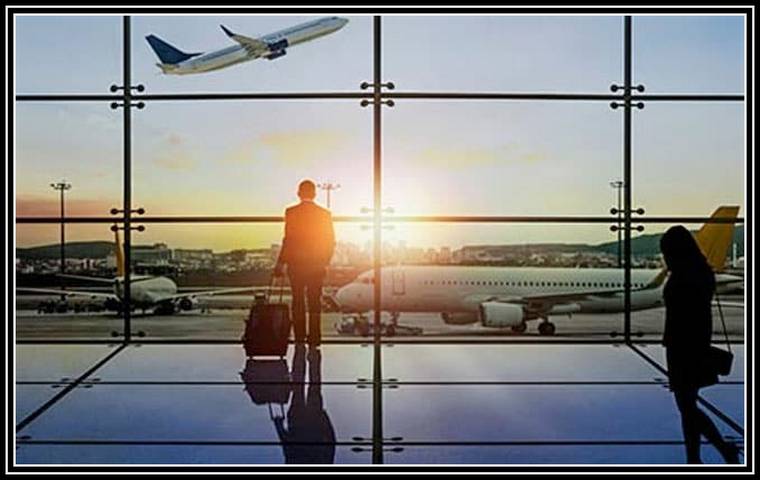 The International Air Transport Association (IATA) welcomes the decision from the Spanish government to reject the proposal from Aeropuertos Españoles y Navegación Aérea (AENA), to recover economic losses amounting to EUR 2.3 bn generated because of the COVID crisis, by raising airport charges.



The proposal that AENA submitted to the Directorate General of Civil Aviation (DGAC) last year attempted to recover revenues not collected due to the COVID-19 crisis, for services that were never operated and that couldn't be accessed by airlines.
While COVID-19 had a catastrophic impact on travel, it did not have a substantial impact on the financial viability of AENA, as reflected by their 2020 financial statements and their results for the first 9 months of 2021. AENA has reported cash and credit availability for the coming years, making airlines believe their request was not only unjustified, but also irresponsible.
"We welcome that the DGAC and the Ministry of Transport have rejected an unjustified request for a cost increase that would have put the recovery of air travel at risk. This is a logical decision based on solid financial evidence and it sends a strong message to other airports and air navigation service providers tempted to follow a similar approach, that such monopolistic behaviour will not be accepted. Passing on the burden of financial recovery to your customers is not the way to incentivize travel, re-establish air connectivity and start putting the COVID-19 crisis behind us once and for all," said Rafael Schvartzman, IATA's Regional Vice President for Europe.
IATA considers Spain's current Airport Regulation Document (DORA) for the period 2022-2026 to be a stable and predictable framework that supports the recovery of air transport and the stimulation of tourism. This framework, which also includes the freezing of charges for the next five years, still guarantees the future development needs and investments in sustainable aviation infrastructure in Spain to enable connectivity and address future passenger demand.


ASIA-PACIFIC REGION WILL NEED OVER 17,600 NEW AIRCRAFT BY 2040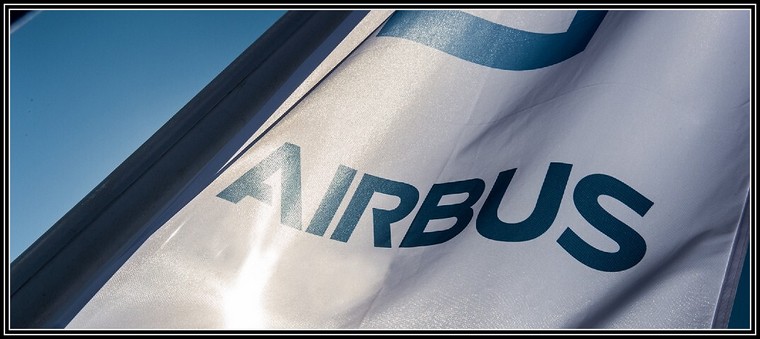 In the next 20-year passenger traffic growth of 5.3% per annum and accelerated retirement of older less fuel-efficient aircraft will see the Asia-Pacific region require 17,620 new passenger and freighter aircraft. Nearly 30% of these will replace older less fuel-efficient models.



In a region which is home to 55% of the world's population, China, India and emerging economies such as Vietnam and Indonesia will be the principal drivers of growth in Asia-Pacific. GDP will grow at 3.6% per year compared to the world average 2.5% and double in value by 2040. The middle class, who are the likeliest to travel, will increase by 1.1 billion to 3.2 billion and the propensity for people to travel is set to almost triple by 2040.
Of the demand for 17,620 aircraft, 13,660 are in the Small category like the A220 and A320 Family. In the medium and long-range categories, Asia-Pacific will continue to drive demand with some 42% of global requirement. This translates to 2,470 Medium and 1,490 Large category aircraft.
Cargo traffic in Asia-Pacific will also increase at 3.6% per annum, well above the global 3.1% average and will lead to a doubling in air freight in the region by 2040. Globally, express freight boosted by e-commerce will grow at an even faster pace of 4.7% per year. Overall, reflecting that strong growth over the next 20 years, there will be a need for some 2,440 freighters, of which 880 will be new-build.
"We are seeing a global recovery in air traffic and as travel restrictions are further eased, the Asia-Pacific region will become one of its main drivers again. We are confident of a strong rebound in the region's traffic and expect it to reach 2019 levels between 2023 and 2025," said Christian Scherer, Chief Commercial Officer and Head of Airbus International. "With an even greater focus on efficiency and sustainable aviation in the region, our products are especially well positioned."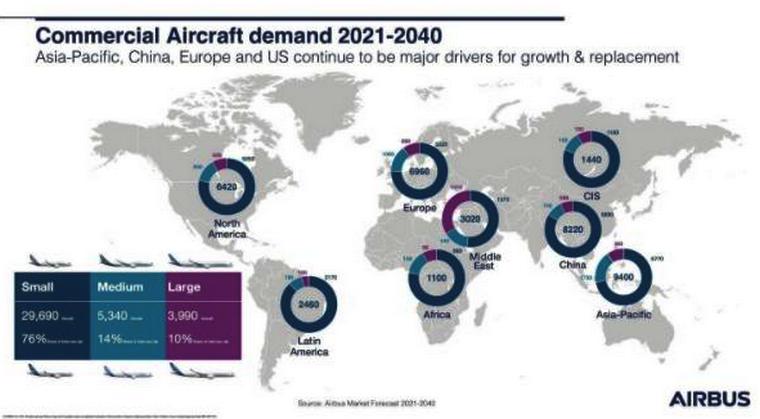 "Our modern portfolio offers a 20-25 % fuel burn and therewith CO2 advantage over older generation aircraft and we pride ourselves that all our aircraft products are already certified to fly with a blend of 50% SAF, set to rise to 100% by 2030. In addition, our newly launched A350F offers efficiency gains of 10 to 40% compared to any other large freighter, existing or expected, both in terms of fuel consumption as in CO2 emissions."
Globally, in the next 20 years, there will be a need for some 39,000 new-build passenger and freighter aircraft, of which 15,250 will be for replacement. As a result, by 2040 the vast majority of commercial aircraft in operation will be the latest generation, up from some 13% today, considerably improving the CO2 efficiency of the world's commercial
aircraft fleets.
The global aviation industry has already achieved huge efficiency gains, as shown by the 53% decline in aviation's CO2 emissions per revenue passenger kilometre since 1990. Airbus' product range supports at least a 20% CO2 efficiency gain over previous-generation aircraft. In view of further ongoing innovations, product developments, operational improvements as well as market-based options, Airbus has a clear ambition to achieve the air transport sector's target to reach net-zero carbon emissions by 2050.
Google Banner Ad

K5-AVIATION TAKES DELIVERY OF ITS FIRST ACJ330-300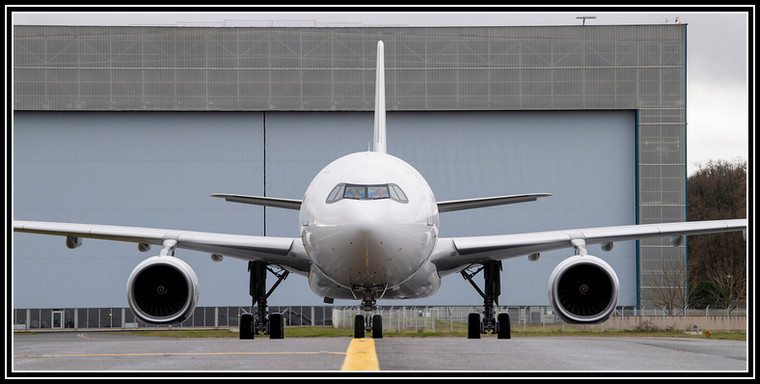 K5-Aviation has taken delivery of its first ACJ330-300 aircraft from ACJ (Airbus Corporate Jets). K5-Aviation is the largest ACJ operator in Europe with four ACJ319s and one ACJ350-900 in its fleet.

Designed for highly-demanding VIP and private markets, the ACJ330-300 delivers top-end luxury, comfort and true nonstop range to the world.
The ACJ330-300 aircraft will feature a 243m² VIP cabin, installed by Fokker Techniek, the outfitter selected by K5-Aviation. Onboard guests can experience ultimate comfort over 8,650 nm/16,000 km or up to 18.5 hours, enough to fly nonstop from Europe to Australia.
At the end of December 2021, Airbus' A330 Family had won over 1,800 orders, making it the world's most successful widebody aircraft.
More than 210 Airbus corporate jets are in service worldwide, flying on every continent, including Antarctica and more than 1,800 private and business aviation Airbus helicopters are in service worldwide.
KUWAIT'S JAZEERA AIRWAYS CONFIRMS ORDER FOR 28 NEW A320NEO FAMILY AIRCRAFT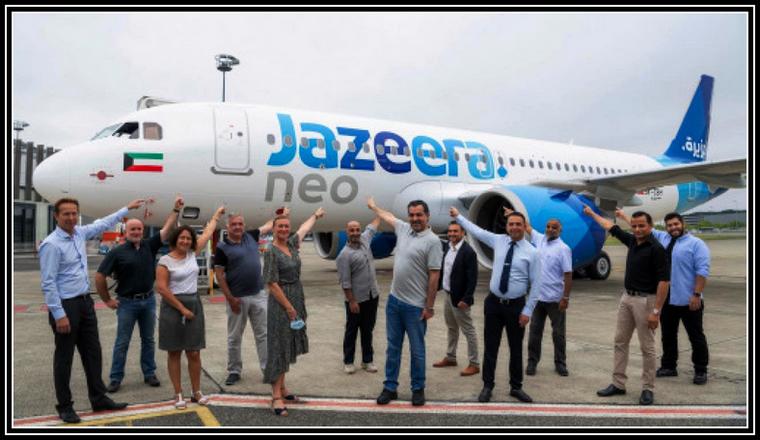 Singapore, 14 February 2022 - Jazeera Airways, the Kuwaiti-based carrier, has firmed up an order with Airbus for 28 aircraft, including 20 A320neos and eight A321neos. The order confirms the Memorandum of Understanding announced in November 2021.

"Jazeera Airways is a long-standing partner of Airbus and we are delighted to see them grow their all-Airbus fleet with an additional 28 A320neo Family aircraft", said Christian Scherer, Airbus Chief Commercial Officer and Head of Airbus International. "The A320neo Family offers the right size, economics and customer comfort for Jazeera Airways to serve its growing customer base and open new routes competitively. We salute team Jazeera for their remarkable development and thank them for their trust and for this important order".
"We are pleased to confirm this latest order with Airbus," said Rohit Ramachandran, Jazeera Airways Chief Executive Officer. "By taking both A320neo and A321neo versions, we will have great flexibility to extend our network to medium and longer haul destinations from Kuwait, offering passengers more choice to travel and enjoy popular destinations as much as underserved ones"
The A320neo Family incorporates the very latest technologies including new generation engines, Sharklets and aerodynamics, which together deliver 20% in fuel savings and CO2 reduction compared to previous generation Airbus aircraft. The A320neo Family has received more than 7,400 orders from over 120 customers.
Google Block Ad
QATAR AIRWAYS SUCCESSFULLY SEALS PARTICIPATION AT FIFTH FIFA CLUB WORLD CUP™ AS OFFICIAL AIRLINE PARTNER





DOHA, Qatar - Qatar Airways extends its congratulations to Chelsea F.C. for clinching the FIFA Club World Cup UAE 2021™ title, which took place in a highly competitive final against SE Palmeiras. Qatar Airways, the tournament's Official Airline Partner, was present at Mohammed Bin Zayed Stadium in the UAE for a special prize distribution ceremony.

Qatar Airways Group Chief Executive, His Excellency Mr. Akbar Al Baker, said: "It was exciting for Qatar Airways to have once again been the Official Airline Partner of this star-studded competition. We witnessed an incredible performance that was deserving of such a thrilling final. I would like to congratulate Chelsea on their victory and also praise Palmeiras for their valiant performance.
"Qatar Airways successfully sponsored the previous FIFA Club World Cup™ tournaments from as early as 2017. We will proudly be the Official Airline Partner for the upcoming FIFA World Cup Qatar 2022™, where fans from around the world will be able to experience a truly unique and hospitable service on board our flights."
With only a few months until the highly anticipated FIFA World Cup Qatar 2022™, football enthusiasts from around the world can now book travel packages, with flexible booking options. Fans can book seats for their preferred matches and support their favourite team by selecting from seven-tiered travel packages that include return flights, match tickets and accommodation options at qatarairways.com/FIFA2022.
This was the fifth time that the airline was involved in sponsoring the tournament, having sponsored the 2017 and 2018 editions, which took place in the UAE. Subsequently, Qatar hosted the two consecutive FIFA Club World Cup™ tournaments in 2019 and 2020. Liverpool F.C won the title in 2019 against Flamengo during a memorable game that drew thousands of fans to Qatar's shores. In the following season, FC Bayern München defeated Tigres UANL and took home the champions' title.
In December 2021, the FIFA Arab Cup Qatar 2021™ demonstrated yet again the country's readiness for the grandest upcoming stage in world football, the FIFA World Cup Qatar 2022™. Qatar Airways congratulated Algeria on lifting the prestigious trophy and fans were left with a poignant 'au revoir' with screens at the final displaying the airline's key messages 'The World's Best Airline' and 'See You in Qatar 2022'.
Last year, Qatar Airways sponsored the 2021 CONCACAF Gold Cup and the UEFA Euro 2020™ and has a robust global sports partnership portfolio including football-governing bodies such as FIFA, CONCACAF and CONMEBOL. The airline also sponsors some of the world's biggest football clubs, including Al Sadd SC, Boca Juniors, FC Bayern München and Paris Saint-Germain.
The national carrier of the State of Qatar continues to rebuild its network, which currently stands at over 140 destinations. With more frequencies being added to key hubs, Qatar Airways offers unrivalled connectivity to passengers, making it easy for them to connect to a destination of their choice.
A multiple award-winning airline, Qatar Airways was announced as the 'Airline of the Year' by the international air transport rating organisation, Skytrax, in addition to securing five additional awards, including World's Best Business Class, World's Best Business Class Airline Lounge, World's Best Business Class Airline Seat, World's Best Business Class Onboard Catering and Best Airline in the Middle East. The airline continues to stand alone at the top of the industry having won the main prize for an unprecedented sixth time (2011, 2012, 2015, 2017, 2019 and 2021). The airline's hub, Hamad International Airport (HIA), was also recently recognised as the 'Best Airport in the World 2021', ranking at number one in the Skytrax World Airport Awards 2021.
SIA FINALISES ORDER FOR A350F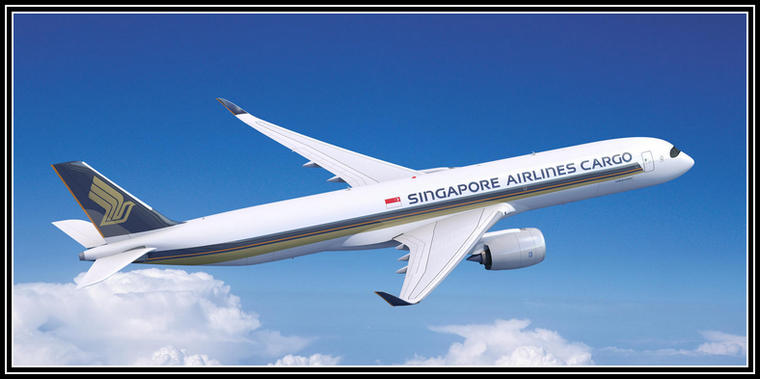 Singapore Airlines (SIA) has finalised a purchase agreement with Airbus for seven A350F freighter aircraft. The order was signed at the Singapore Airshow by SIA CEO Goh Choong Phong, and Airbus Chief Commercial Officer and Head of International Christian Scherer.

The order firms up the carrier's commitment to the new generation freighter announced by the plane maker in December 2021. The newly ordered aircraft will replace the carrier's existing 747-400F fleet from the fourth quarter of 2025.
"This order underscores the importance of the cargo market to the SIA Group. The introduction of the A350F will enhance our capabilities in this key sector, ensuring that we are ready for the growth opportunities that will arise in the coming years. These new-generation aircraft will substantially increase our operating efficiencies and reduce our fuel burn, making an important contribution towards the success of our long-term decarbonisation goals," said Goh Choon Phong, Chief Executive Officer, Singapore Airlines.
"Singapore Airlines is the world's largest operator of the A350 and is now set to become the first to fly the all-new freighter variant," said Christian Scherer. "The A350F will fit seamlessly into the carrier's existing fleet, while redefining the operational efficiency of its cargo operations, bringing a 40% reduction in fuel consumption and emissions compared with the aircraft it will replace at SIA, while offering the same payload-carrying capacity and longer range. Consumer patterns have changed dramatically in recent times, generating increased demand for the swift transport of cargo by air. With the A350F, SIA will be well-positioned to respond to this enormous market potential in a profitable and sustainable way."
The A350F meets the imminent wave of large freighter replacements and the evolving environmental requirements, shaping the future of air freight. The A350F will be powered by the latest technology, fuel-efficient Rolls-Royce Trent XWB-97 engines.
The A350F is based on the world's most modern long-range passenger family. With a 109- tonne payload capability, the A350F will serve all cargo markets. The aircraft features a large main deck cargo door, with its fuselage length and capacity optimised around the industry's standard pallets and containers.
More than 70% of the airframe will be made of advanced materials, resulting in a 30 ton lighter take-off weight and generating at least 20% lower fuel consumption and emissions over its current closest competitor. The A350F will fully meet ICAO's enhanced CO2 emissions standards coming into effect in 2027.
Singapore Airlines is the world's largest operator of the A350, with 58 currently in service.
JETBLUE ORDERS 30 ADDITIONAL AIRBUS A220-300, RAISING ITS FIRM ORDER TO 100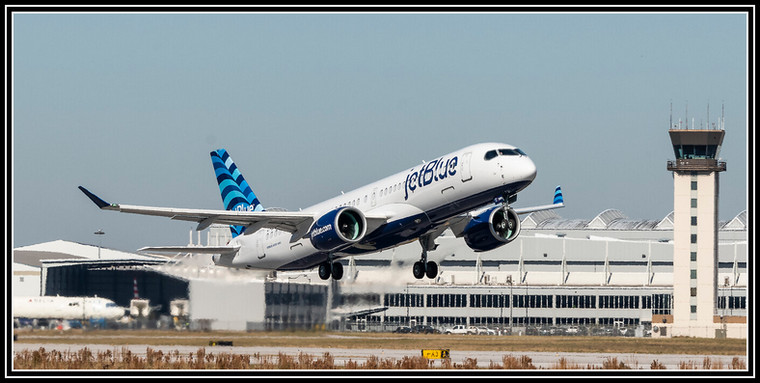 JetBlue Airways has signed a firm order with Airbus for an additional 30 A220-300 aircraft. This takes the airline's firm commitment for the A220-300 to 100 aircraft. This latest agreement lifts the total firm order book for the A220 to 740.

"We're already seeing benefits from the eight A220s we've added to the fleet and we're very happy to have more on the way," said Robin Hayes, chief executive officer, JetBlue. "We've seen double-digits increases in customer satisfaction scores and these fuel-efficient aircraft support our leadership in reducing carbon emissions. With 30 additional A220s on order, we're in a position to accelerate our fleet modernization plans to deliver stronger cost performance and support our focus city network strategy."
"It is very rewarding to see a happy customer coming back for more aircraft not even a year after Entry into Service of its first A220. We salute our friends at JetBlue on this landmark deal," said Christian Scherer, Airbus Chief Commercial Officer and Head of Airbus International. "Over 700 A220 orders to date underscore the strong market appetite for this all-new Single Aisle aircraft."
Jetblue started A220-300 operations in April 2021 and currently operates eight A220s in a 140-seat configuration, with USB-C, USB-A and AC power at every seat. The A220 also offers the largest cabin, highest ceiling, biggest windows and most spacious overhead bins in its class.
The A220 is the only aircraft purpose-built for the 100-150 seat market, bringing together state-of-the-art aerodynamics, advanced materials and Pratt & Whitney's latest-generation PW1500G geared turbofan engines. The A220 brings customers a 50% reduced noise footprint and up to 25% lower fuel burn per seat and CO2 emissions compared to previous generation aircraft, as well as around 50% lower NOx emissions than industry standards.
With around 15 airlines operating close to 200 A220s on four continents, the A220 is the optimal aircraft for regional as well as long-distance routes.
Google Block Ad
AIR FRANCE RESUMPTION OF FLIGHTS BETWEEN PARIS-ORLY AND NEW YORK-JFK, AND BETWEEN PARIS-CHARLES DE GAULLE AND DALLAS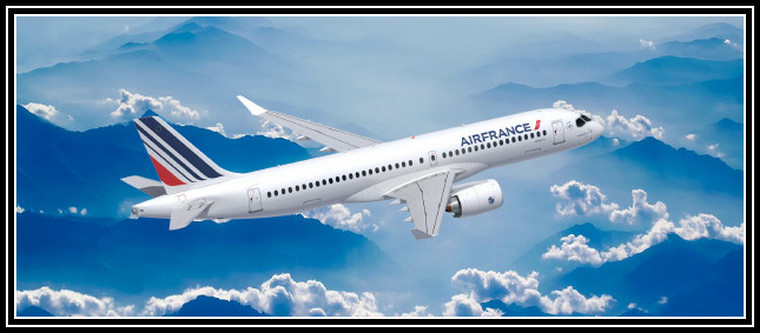 Since the reopening of US borders in November 2021, Air France has been gradually increasing its service to the United States, the airline's leading long-haul destination in terms of seat capacity.

Air France currently serves 11 US destinations (Atlanta, Boston, Chicago, Detroit, Houston, Los Angeles, Miami, New York-JFK, Seattle, San Francisco and Washington D.C.), with capacity between France and the United States corresponding to 90% of 2019 levels.
For the summer 2022 season (April - October), Air France plans to continue to increase capacity on US routes. As of 27 March 2022, the company will resume flights between Paris-Orly and New York JFK, with 1 daily flight. New York will thus be served by two Paris airports; Paris-Charles de Gaulle, Air France's international hub, and Paris-Orly, with a total of up to 7 daily flights.
On the same day, the airline will resume flights from Paris-Charles de Gaulle to Dallas (Texas), with up to 5 weekly flights.
Finally on May 4, 2022, Air France will start operating a seasonal service between Paris-Charles de Gaulle and Denver (Colorado) for the second year running, with 3 weekly flights operated.
Air France will therefore serve 14 destinations in the United States on departure from Paris this summer - Atlanta, Boston, Chicago, Dallas, Denver, Detroit, Houston, Los Angeles, Miami, Minneapolis, New York JFK, San Francisco, Seattle and Washington D.C, with close to 200 weekly flights, 20% more than during summer 2019.
Frequencies, operating days, flight schedules and fares can be consulted on airfrance.com.
This flight schedule is subject to change according to travel restrictions.

Google Banner Ad
PLEASE GO TO
www.youtube.com/channel/UCCuRVZAGodT6sztTeXBGeMw
and subscribe to our YouTube channel