20.02.2022

Google Banner Ad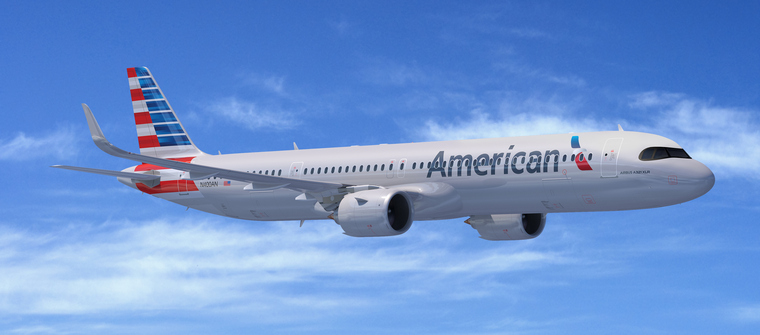 We recently took delivery of our 50th Airbus aircraft assembled in Mobile, Alabama. To commemorate the occasion, we'll be sharing a five-part series to give you a behind-the-scenes look at how our A321neos are assembled.
Part 1: By sea, land and air

It's before sunrise at the Port of Mobile in Mobile, Alabama, on a humid June morning. The Mobile Express cargo ship is in port, enjoying a much-needed rest after a 13-day journey covering more than 4,500 miles that began in St. Nazaire, France. On board are components for one of American's newest Airbus A321neo aircraft, arriving for assembly at the Airbus U.S. Final Assembly Line. Watch the first in a series of five videos chronicling the assembly of American's A321neo.
Part 2: When two become one

It's time to start putting the pieces of this 146-foot-long puzzle together. It takes more than 3,000 rivets and two days to join the front and rear fuselage sections. Even with all the modern technology that goes into aircraft production, hand-held tools are used to ensure precision assembly. Watch our Airbus A321neo take shape in the second in a series of five videos documenting the assembly of American's A321neo.
Part 3: Getting our wings and a tail

Today, the neo earns her wings! The fuselage moves down the line and the wings are attached. With the addition of sharklets and LEAP-1A engines, the A321neo is 15% more fuel efficient than previous generation aircraft. The tail is also installed, giving the neo her first splash of red, white and blue. American's A321neo is almost ready to take to the skies in the third video detailing her assembly.
Part 4: Interior design

As the Airbus A321neo continues to take shape, we move inside and focus on creature comforts. From lightweight galleys to spacious Airspace XL overhead bins, things on the inside are coming together - it's just a matter of time before neo takes to the skies. Watch the fourth video in a series chronicling the assembly of American's A321neo.
Part 5: Dress to impress

Before taking to the runway, our new Airbus A321neo gets dressed to impress. It's no easy feat, either. It takes 125 gallons of paint and eight days to get runway ready. Any guesses as to how many colors there are in American's livery? Find out in the last video in our series documenting American's A321neo assembly.
Note: These videos were filmed before the COVID-19 pandemic.

About American Airlines Group
American's purpose is to care for people on life's journey. Shares of American Airlines Group Inc. trade on Nasdaq under the ticker symbol AAL and the company's stock is included in the S&P 500. Learn more about what's happening at American by visiting news.aa.com and connect with American on Twitter @AmericanAir and at Facebook.com/AmericanAirlines.







Google Banner Ad



PLEASE GO TO
www.youtube.com/channel/UCCuRVZAGodT6sztTeXBGeMw
and subscribe to our YouTube channel