Compiled by Willie Bodenstein



Google Banner Ad



THIS WEEK IN MIDWEEK UPDATE
Gripen support contract unaffordable.
50th anniversary reunion for Van's RV aircraft highlights homebuilt aircraft activities at EAA AirVenture Oshkosh 2022.
Cirrus Aircraft equips United Aviate Academy with a fleet of TRAC SR20 for ab-initio pilot training.
Philippine Navy Cessna 172 trainer fleet grows with the addition of four new 172S Skyhawks.
Bell 505 global fleet achieves 100,000 flight hours.
Triple threat: DEFIANT® helicopter slaloms, lifts external loads and demos single-engine capability.
Sikorsky secures contract to build CH-53K™ Helicopters for Israel.
Bell receives market research investment to advance U.S. DoD High-Speed VTOL capabilities.
Royal Thai Army becomes second international AH-6 customer.
Airbus and OCCAR sign Eurodrone contract.
Worldwide incidents and accidents.
This week in history, the birth of Ruth Rowland Nichols, American aviation pioneer.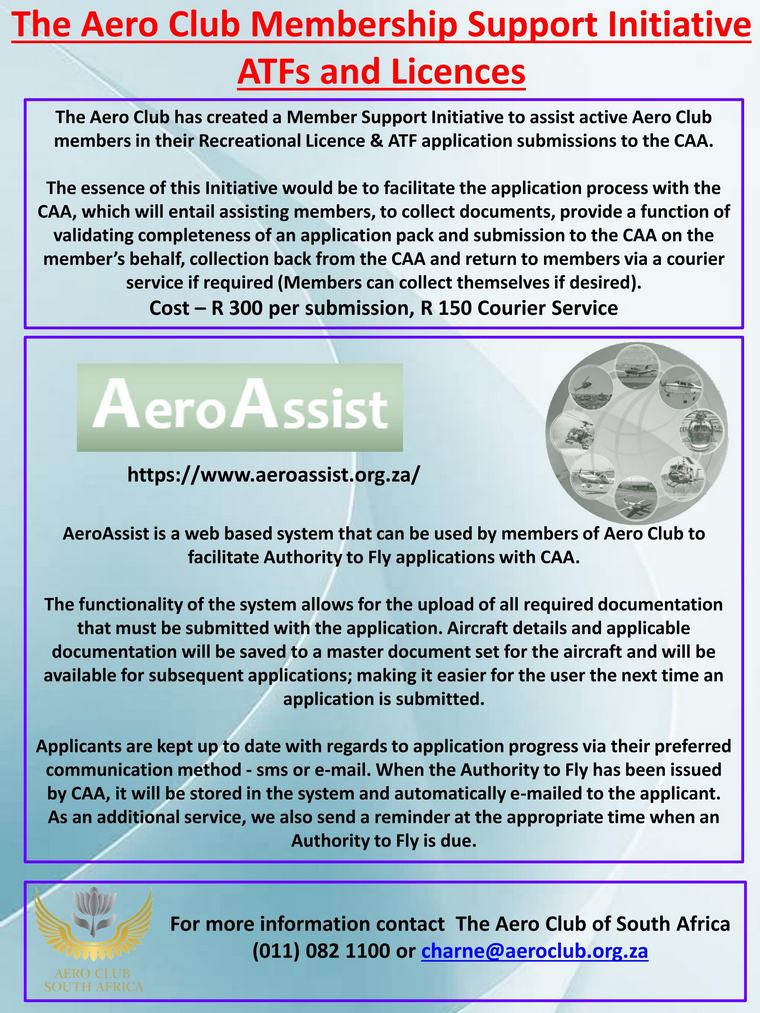 THE AER0 CLUB'S YEARBOOK IS NOW ON SALE

WWW.AEROCLUB.ORG.ZA/SHOP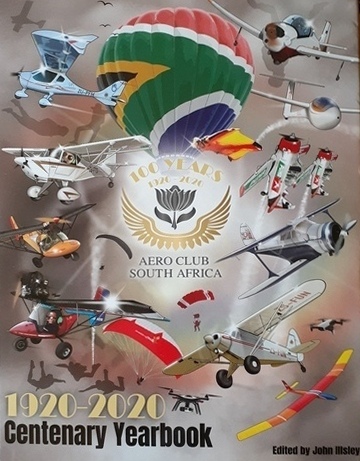 5
SAPFA Speed Rally at Witbank airfield. Contact David le Roux on E-mail: david@pilotinsure.co.za or Cell: 073 338 5200

5 & 6
RC LSA Wings over Henley. E-mail dean@aerialconcepts.co.za for more info.

11
EAA Chapter 322 Silver Creek breakfast and camp over. Contact eeasa@gmail.com for more info.

12
Krugersdorp Flying Club Speed Rally. Contact Nandi on
+27 83 577 8894 or on E-mail kfc@iafrica.com

15
Aero Club AGM. Virtual Meeting (Zoom) Invite details will be made available on the website closer to the date.

18 to 20
SAPFA Rally training weekend Brits Airfield. Contact Tarryn Myburgh E-mail: tarrynorford@gmail.com or Cell: 074 182 3589

26
Stellenbosch Airshow. Contact Anton Theart E-mail: gm@stelfly.co.za for more info.







2
Uitenhage Wings and Wheels. Contact Lourens Kruger on E-mail: lmk@telkomsa.net or Cell: 082 320 2615

3
RC Pylon Racing at RMAC. See www.mac.co.za for details.

8 to 10
Sling Aircraft fly-away to Tankwa Tented Camp in the Karoo. Contact Shanelle McKechnie on E-mail: shanelle@slingaircraft.com

9
SAPFA Brakpan Rally at Brakpan airfield. Contact Mary de Klerk on E-mail: mary@sapfa.co.za or Cell: 084 880 9000

9
Steady Climb Fly-In at Rhino Park airfield. Contact David Le Roux on E-mail: david@pilotinsure.co.za or Cell: 073 338 5300

9
Robertson annual Fly-In breakfast 09h00 to 11h30. Contact Alwyn du Plessis on E-mail: boeredata@breede.co.za or Cell: 083 270 5888

9 &10
SAC KwaZulu Natal Regionals venue Ladysmith airfield. Contact Annie Boon on E-mail: chunge@mweb.co.za

22 to 24
Aero Club of South Africa Airweek at Middleburg airfield. Contact Rob Jonkers on E-mail: rob@aerosud.co.za or Cell: 082 804 7032

23
Rustenburg Airshow. Contact Lesego Serekwane on E-mail: lesego@marakanelo.co.za or Cell: 066 256 7302







27 April to 1 May
SAMAA Combined Power Nationals. Henley Model Airfield.

27 April to 2 May
PASA 2022 Nationals Skydive Pretoria. Contact info@skydivepretoria.com via E-mail or Cell +27814995739 for info.

29 April to 1 May
SAGPA North meets South at Gariep Dam. Contact Juanita Kruger on E-mail: juanita.kruger@gmail.com or Cell: 082 040 9798

6 to 8
Vryheid Vintage Car Club and Fly-In at Vryheid airfield. For more info contact Morne Strauss on E-mail: morne@imsbrokers.co.za or Cell: 073 7029870

7
Zandspruit Bush and Aero Estate Fly-in Hoedspruit. Contact Gary Whitecross on E-mail: gary@airplay.co.za or Cell: 082 553 2204

13 to15
Battlefields Country Lodge annual Fly-In. Contact Dave O' Halloran on E-mail: gm@battlefieldslodge.co.za

14 &15
SAC Free State Regionals at Tempe airfield. Contact Annie Boon on E-mail: chunge@mweb.co.za


17 to 20
Nampo Harvest Day R30 Bothaville. Contact Wim Venter on E-mail: wim@grainsa.co.za or 012 816 8001


19 to 21
SAPFA President's Trophy Air Race - Tempe Airfield, Bloemfontein. For more info contact Rob Jonkers on E-mail: chairman@sapfa.co.za or Cell: 082 804 7032

28
FAKR Nav Rally. Contact Nandi on
+27 83 577 8894 or E-mail: kfc@iafrica.com

27 to 29
Bona Bona Fly-In. Website: www.bonabona.co.za/fly-in







GRIPEN SUPPORT CONTRACT UNAFFORDABLE
Written by Guy Martin



The latest support contract for the South African Air Force's (SAAF's) Gripen fighters that was offered by Saab is beyond the budget of the Air Force and Armscor is currently negotiating to reduce the price. In the meantime, the Gripen fleet remains grounded.

This is according to Armscor, which provided an update on the status of the maintenance of the SAAF fleet in a presentation prepared for Parliament's Portfolio Committee on Defence and Military Veterans. It stated that there is currently no product support contract for the Gripen and the type remains grounded.
"Armscor has been engaged with numerous contract negotiations. Due to changing SAAF requirements to suite the budget, the process is being restarted to ensure that the future contract will ensure operational aircraft."
Armscor said it is of concern that the current SAAF budget allocation has been inadequate since the inception of the steady state support contract. Of general concern is that the aircraft are ageing and require midlife upgrades, which are currently unfunded. The Gripen also needs to be equipped with a beyond visual range missile to be an effective air superior aircraft, but this is unfunded as well.
Of the 26 aircraft in the fleet, 13 are unserviceable; two are beyond economical repair and 11 are in long-term storage. It emerged in December last year that the entire fleet was grounded due to a lack of maintenance and support contracts not being renewed. Negotiations between Saab, the SAAF and Armscor over the support contract have taken longer than expected, resulting in the continued grounding.
Most of the SAAF's other combat jets are not flying either. A product system support contract for the Hawk lead-in fighter-trainers is in place and remains valid until 30 August 2024 - this is with BAE Systems and is worth R250 million. However, the current funding provided by the SAAF is to maintain nine aircraft - additional funding will be required to maintain the full complement of 24 aircraft that was procured. Of the 24, 12 are in long-term storage, three are beyond economical repair, two are grounded and seven are operational.
www.defenceweb.co.za

50TH ANNIVERSARY REUNION FOR VAN'S RV AIRCRAFT HIGHLIGHTS HOMEBUILT AIRCRAFT ACTIVITIES AT EAA AIRVENTURE OSHKOSH 2022



The 50th anniversary of Van's Aircraft RV series, which has become the world's most popular kit airplane, will be a major element of homebuilt aircraft activities at EAA AirVenture Oshkosh 2022.


EAA AirVenture Oshkosh, the 69th edition of the Experimental Aircraft Association's Fly-In convention, is July 25-31 at Wittman Regional Airport in Oshkosh.
"While aircraft kits have existed for more than a century, it was 50 years ago that Richard VanGrunsven introduced a model that would move the homebuilt movement into an age where kit aircraft would become dominant," said Charlie Becker, EAA's director of chapters and homebuilt community manager. "Today, more than 11,000 completed RV models are the direct descendants of that first RV-3 in 1972. We invite all of them to be present at Oshkosh as we celebrate a half-century of success."
A number of special events are planned as part of the 50-year celebration. Those include:
• Special Van's RV parking areas in the AirVenture homebuilt aircraft area
• Multiple forums and workshops focused on RV aircraft throughout the week
• RV aircraft flying during the AirVenture air shows
• A July 25 evening program at Theater in the Woods with VanGrunsven, highlighting the history of the company that began as a backyard shop in Oregon VanGrunsven began Van's Aircraft with a clean design, then selling plans and a few parts he manufactured himself for those aircraft. Soon the company began manufacturing complete airplane kits and introducing new models that after 50 years now include the latest design, the RV-14. More than 400 kits each year are shipped to builders around the world from the Van's factory in Aurora, Oregon.
Specific details on all AirVenture activities during the 50-year anniversary will be announced as they are finalized. Van's RV aircraft owners are encouraged to pre-register for the designated aircraft parking area at EAA.org/AircraftAnniversaries.



CIRRUS AIRCRAFT EQUIPS UNITED AVIATE ACADEMY WITH A FLEET OF TRAC SR20 FOR AB-INITIO PILOT TRAINING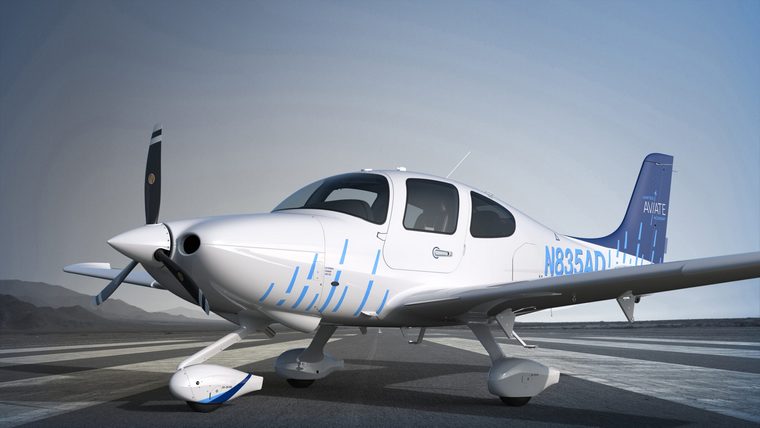 Cirrus Aircraft announced that United Aviate Academy (UAA) has purchased a fleet of twenty-five TRAC SR20 aircraft for its program. These advanced, high-performance airplanes will be used for initial pilot training at the only ab-initio flight academy operated by a major U.S.-based airline.

United Aviate Academy has the option and purchase rights to fifty more TRAC SR20 aircraft as the Aviate Academy expands. The agreement between Cirrus Aircraft and UAA is a testament to the shared pursuit to provide airline training opportunities in response to the global pilot shortage.
"United is thrilled to have chosen the Cirrus TRAC SR20 as the single-engine training aircraft for our United Aviate Academy. It reflects our commitment to preparing our future Captains using cutting-edge technology and safety systems," said Curtis Brunjes, United's Managing Director for Aviate and Pilot Strategy. "Cirrus Aircraft has been an innovative force in general aviation and we are proud to partner as we lead our industry developing the next generation of pilots."
United Aviate Academy's (Westwind School of Aeronautics Phoenix, LLC) year-long training program at Phoenix Goodyear Airport sets up students for a career that reflects United's high standard of professionalism and commitment to delivering a safe, caring, dependable and efficient travel experience. The Academy is part of United's industry-leading pilot career development program, which offers aspiring and established pilots the most direct path to a United flight deck. Within the next decade, United aims to hire more than 10,000 pilots and introduce aviation to about 5,000 new pilots through the Academy.
Designed to be the ultimate training platform, the technologically-advanced TRAC Series boasts an impressive list of features and capabilities that complement the SR20 aircraft's stable flight characteristics. The integrated Garmin® Perspective+ flight deck includes two large flight displays, a Flight Management System (FMS) keypad controller, an Electronic Stability and Protection system as well as integrated engine indication and crew alerting/warning systems - all features found on today's advanced airliners.
"The TRAC SR20 is the preferred aircraft for ab-initio airline pilot training, with its advanced flight management system and hazard avoidance features, the aircraft offers a training platform with capabilities that prepare students for the transport category jets that United Aviate students will fly during their airline careers," said David Moser, Vice President of Fleet and Special Mission Sales for Cirrus Aircraft.
Google Banner Ad
The interior was designed to meet the unique needs of a high-utilization training environment, replacing the luxury materials found in the SR Series with a durable all-weather floor liner and easy to clean wear-resistant seats. The spacious cabin provides an optimal workspace to learn and train, with more space than typical training aircraft, rear seats for additional students or observers and optional air conditioning for comfort in all seasons. The TRAC Series includes the TRAC20, TRAC22, and TRAC22T.
Additionally, the TRAC Series features a durable all-composite airframe structure with the signature Cirrus Airframe Parachute System® (CAPS®), making the TRAC Series one of the safest and most versatile training airplanes available today. The TRAC Series is further enhanced by a wide array of interactive, tailored flight training content through Cirrus Approach™, including online courses, engaging videos and the award-winning iFOM (interactive Flight Operations Manual) for convenient learning anywhere in the world.
Cirrus Aircraft is also developing a digital fleet management solution leveraging the onboard Cirrus IQ™ system to provide UAA with deeper insight into their flight data for safety and operational efficiency.



PHILIPPINE NAVY CESSNA 172 TRAINER FLEET GROWS WITH THE ADDITION OF FOUR NEW 172S SKYHAWKS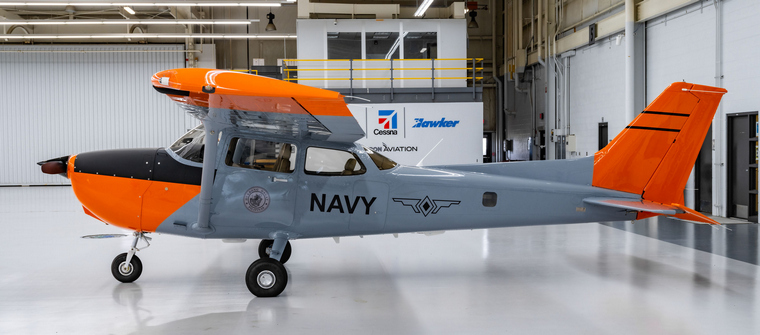 Textron Aviation has announced the delivery of four new Cessna 172S Skyhawk flight trainer aircraft to the Philippine Navy.

The Cessna 172S Skyhawk is the world's leading flight trainer and the most-produced single-engine piston aircraft. It delivers an intuitive but sophisticated cockpit experience in a platform ideally suited for learning the skills needed to become a true pilot in command.
"The Cessna Skyhawk continues to be the Philippine Navy's aircraft of choice for flight training," said Bob Gibbs, vice president, Special Mission Sales for Textron Aviation. "Customer faith in our legendary products and trust in our company and our team are at the core of our relationship with military training academies worldwide." Bob Gibbs, vice president, Special Mission Sales for Textron Aviation.
With simple flight characteristics, great visibility and a sophisticated glass cockpit outfitted with GARMIN G1000 NXi avionics, the Cessna 172S Skyhawk piston boasts a slow landing speed and a lenient stall, ideally suited for student pilots.
The Philippine Navy acquired the four aircraft via a Foreign Military Sale managed by the U.S. Naval Air Systems Command (NAVAIR). This sale contributes to U.S. security and foreign policy goals by building the Philippines' maritime domain security capacity and deepening our overall strategic partnership with the Philippines.
The four Cessna 172S Skyhawks join an existing fleet of Cessna 172 training aircraft with the Naval Air Wing at Sangley Point, Philippines.
Endless Special Missions Possibilities
When government, military and commercial customers want airborne solutions for critical missions, they turn to Textron Aviation. The company's aviation solutions provide the high performance and flight characteristics required to address the unique challenges of special mission operations. With unparalleled quality, versatility and low operating costs, Textron Aviation products are preferred for air ambulance, ISR, utility transport, aerial survey, flight inspection, training and a number of other special operations.

BELL 505 GLOBAL FLEET ACHIEVES 100,000 FLIGHT HOURS



Bell Textron Inc., a Textron Inc. (NYSE: TXT) company, has announced that the Bell 505 achieved 100,000 global fleet hours. Since the first Bell 505 customer delivery in 2017, Bell has completed more than 360 Bell 505 global deliveries, enabling successful missions with the world's most advanced short light single aircraft.

"Since its entry into service, the Bell 505 continues to impress global operators for its unparalleled performance and capabilities," said Lane Evans, director, Bell 505 Sales and Support. "This significant achievement further demonstrates our customers' admiration for the platform and its versatility as it enhances private, utility, training and public safety flights."
The Bell 505 combines the latest avionics and engine control technology with a large open cabin that provides panoramic views for all passengers. A fully integrated Garmin G1000H NXi avionics suite and dual channel FADEC controlled Safran Arrius 2R engine provide pilots of all skill levels with maximized situational awareness and workload reduction to fly successfully in a multitude of scenarios. Combined with its cabin versatility and impressive performance, the 505 is relied on for missions ranging from private owners to public safety and training entities around the globe.
Fabrice Condamine, Arriel & Arrius Programs Vice President at Safran Helicopter Engines said, "We are very proud to see the Bell 505 with our Arrius 2R engine now widely established in the light helicopter landscape. Delivering a best-in-class engine solution, on time, continues to be a top priority for us. We are delighted with the progress of our relationship with Bell."
Recently, the Bell 505 team celebrated the 60th European delivery to Montenegro Air Force, the first Bell 505NXi sale to Slovakia and delivery to the Indonesia Navy. With worldwide operators from Mexico to Poland and Czech Republic to New Zealand, the aircraft operates in 59 countries.

TRIPLE THREAT: DEFIANT® HELICOPTER SLALOMS, LIFTS EXTERNAL LOADS AND DEMOS SINGLE-ENGINE CAPABILITY.

During the tests, the dual-engine DEFIANT demonstrated single-engine operations which highlighted the added survivability of the aircraft should an engine sustain combat damage.

"These test flights are part of our continuing demonstration of how DEFIANT supports the army's missions of massing combat power on the objective area," said Jay Macklin, a retired Army Colonel and Air Assault Task Force Commander and business development director of Sikorsky Army, Future Vertical Lift and Innovations. "During INDOPACOM operations, DEFIANT X's reach and unsurpassed demonstrated payload capability, enables not only long-range Air Assault operations, but also ship-to-shore sustainment at extended distances well outside the reach of threat capabilities. DEFIANT X is a highly manoeuvrable aircraft that not only gets you to the fight, but allows you to bring the fight with you, fitting into landing zones that currently accommodate the UH-60 BLACK HAWK®."

SIKORSKY SECURES CONTRACT TO BUILD CH-53K™ HELICOPTERS FOR ISRAEL

Lockheed Martin (NYSE: LMT) will produce 12 CH-53K heavy lift helicopters for Israel under a U.S. Navy Foreign Military Sales (FMS) agreement.

This production announcement is for the first four of 12 aircraft for Israel and is on the heels of a contract to produce nine more aircraft for the U.S. Marine Corps. The signed letter of offer and acceptance (LOA) between the U.S. Government and Israel states first deliveries of the baseline aircraft are planned for 2025.
The CH-53K helicopters will replace the Israeli Air Force (IAF) fleet of modified CH-53D Yasur helicopters, which have been in Israel's inventory for over 50 years. The all-new CH-53K delivers modern state-of-the-art capabilities that result in improved survivability, safety and reduced aircrew workload over its predecessor, making it the perfect fit for the demanding IAF mission. Also, with a reduction in support equipment footprint compared to the legacy fleet, the CH-53K will mean reduced operating costs.
"We are building on decades of experience and partnership in supporting the CH-53E for the Marine Corps and the CH53D for the IAF. Sikorsky has a deep understanding of the world-wide heavy lift mission enabling our team and proven supply chain to offer tailored solutions resulting in more efficient missions, "said Paul Lemmo, president, Sikorsky. "We are committed to provide training and sustainment support to ensure a smooth entry into service for the IAF."
The aircraft will be manufactured at Sikorsky headquarters in Stratford, Connecticut, leveraging the company's digital build and advanced technology production processes.
In three demonstrations during the same flight, the Lockheed Martin Sikorsky-Boeing SB>1 DEFIANT® helicopter demonstrated it is not only manoeuvrable, survivable and fast, but also provides the critical external lift capability of traditional rotorcraft. With DEFIANT X®, the team's offering for the U.S. Army's Future Long-Range Assault Aircraft (FLRAA), crews will deliver troops and cargo to the objective (also known as the "X") in future combat at twice the speed and range of the current fleet.

BELL RECEIVES MARKET RESEARCH INVESTMENT TO ADVANCE U.S. DOD HIGH-SPEED VTOL CAPABILITIES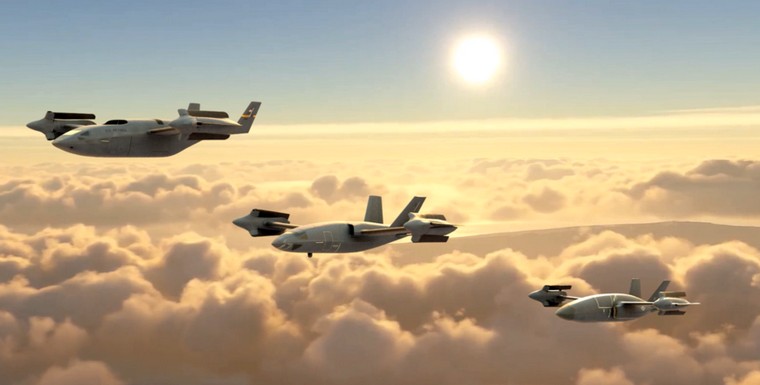 Bell Textron Inc., a Textron Inc. (NYSE: TXT) company, has announced its advancement to the next phase of the AFWERX High-Speed Vertical Take-Off and Landing (HSVTOL) Concept Challenge, a crowdsourcing effort for the United States Air Force (USAF) and United States Special Operations Command (USSOCOM). Bell is one of 11 companies from more than 200 challenge entrants which was selected to receive market research investments aimed at advancing solutions that enable optimal agility in austere environments.

"Bell is thrilled that our HSVTOL concepts have been selected for the next phase of the U.S. Air Force's AFWERX Challenge," said Jason Hurst, Bell's vice president of Innovation. "In entering this next phase, Bell's teams will continue to lay the groundwork for the production of another revolutionary military aircraft and provide USSOCOM and the U.S. Air Force with conceptual designs and development roadmaps to accelerate this capability to the warfighter."
Bell's HSVTOL vehicles blend the hover capability of a helicopter with the speed, range and survivability features of fighter aircraft. This family of scalable aircraft concepts is designed to support a range of missions, including personnel recovery, autonomous ISR/Strike and tactical mobility, with low downwash hover capability and jet-like speeds of more than 400 kts.
Bell's concepts are envisioned as part of a broader HSVTOL mission system framework that provides the next generation of speed, range and survivability. These concepts provide the flexibility to carry out USAF and USSOCOM missions across the full spectrum of conflict and political scenarios. It emerged as a top-tier entrant in the HSVTOL Concept Challenge by meeting or exceeding rigorous evaluation criteria focused on technical merit, reliability, scalability and other factors.
"The HSVTOL Concept Challenge has surfaced an impressive range and calibre of solutions to help us understand how to build a new class of air vehicles," said Dr. Reid Melville, chief innovation officer, Air Force Research Laboratory (AFRL) Transformational Capabilities Office. "We believe the organizations selected to receive market research investments at this stage have the potential to deliver truly ground-breaking innovation."
Over the next six months, Bell will further develop its HSVTOL solution, working closely with the USAF, USSOCOM, and Collaboration.Ai, the prime contractor facilitating the HSVTOL Concept Challenge.

ROYAL THAI ARMY BECOMES SECOND INTERNATIONAL AH-6 CUSTOMER



Boeing [NYSE:BA] has been awarded a $103.7 million contract by the U.S. Department of Defence as part of a foreign military sale for eight AH-6 light attack reconnaissance helicopters to Thailand. The contract also includes spares, training devices, support equipment and technical publications for the Royal Thai Army.

The deal paves the way for the Royal Thai Army to replace its fleet of aging AH-1F Cobras as part of the country's defence modernization efforts. The aircraft will be produced in Mesa, Arizona, with deliveries planned through 2024.
"We welcome Thailand's selection of Boeing's AH-6 light attack reconnaissance helicopter and look forward to working with the U.S. and Thai governments as part of the foreign military sale process," said Jessie Farrington, business development director of Attack Helicopter Programs. "From its unmatched power-to-weight ratio to its extensive, integrated digital communications suite, the AH-6 offers superior performance, capability and versatility and will be a force-multiplier for the Royal Thai Army."
Thailand is Boeing's second international customer for the aircraft. Boeing has a long and proven track record of being a trusted partner to Thailand's aviation and defence customers for more than 60 years.
A beneficiary of ongoing AH-64 Apache modernization efforts, the AH-6 features an advanced mission computer capable of processing large amounts of data and sharing system information with the rest of the aircraft quickly - enhancing safety and situational awareness, enabling faster decision making, reducing pilot workload and decreasing support costs throughout the aircraft's life cycle.

AIRBUS AND OCCAR SIGN EURODRONE CONTRACT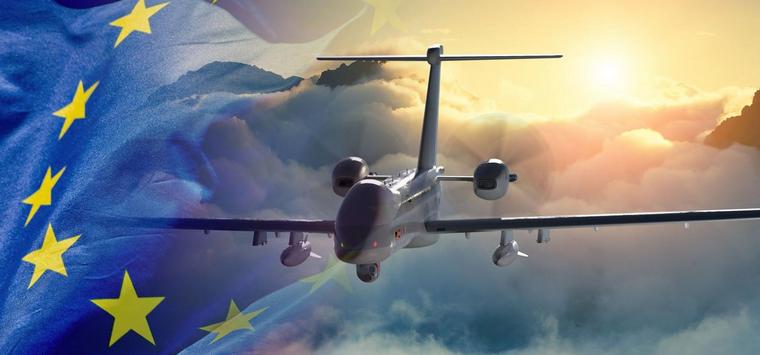 Airbus and the Organisation for Joint Armament Co-operation (OCCAR) have signed the Eurodrone global contract, which includes the development and manufacturing of 20 systems and 5 years of initial in-service support. Industry prime Airbus Defence and Space GmbH signed in representation of the three Major Sub-Contractors (MSC) Airbus Defence and Space S.A.U in Spain, Dassault Aviation in France and Leonardo S.p.A. in Italy, while OCCAR has signed on behalf of the four launch nations Germany, France, Italy and Spain.

"This signature kicks-off the development of one of the most ambitious European defence programmes. Eurodrone is the result of collaborative work between the industry, OCCAR and the nations. It will deliver the most advance Unmanned Aerial System (UAS) in its segment, generate more than 7,000 high-tech jobs within the industry and will strengthen European industrial sovereignty, know-how and collaboration between nations", said Mike Schoellhorn, CEO of Airbus Defence and Space.
"This contract marks the determination of the European nations and industrial partners to achieve the political goals and to meet the technological challenges leading to European defence sovereignty. Innovative programmes with strong key technological foundations will guarantee the strategic autonomy of Europe by offering new alternatives to the on-the-shelf acquisition of non-European products. Thanks to a shared vision and a pragmatic approach, Eurodrone is carried by the choice of best in-house competencies and expertise of each company", declared Eric Trappier, Chairman and CEO of Dassault Aviation.
"The announcement marks an important milestone for the European nations which confirms the determination and achievements of the industrial partners in meeting the challenges that accompany the development of a complex and strategic European Defence and Security Programme. Eurodrone will provide high performance and sovereign operational systems to the armed forces and represents a key constituent of the European Defence Industry as well as a unique opportunity to showcase our high technological expertise and capabilities stemming from decades of European collaboration on military programmes. Eurodrone will contribute to sustaining key competencies and jobs within Europe, providing armed forces with top performance and independent operational systems for years to come", said Lucio Valerio Cioffi, General Manager of Leonardo.
Google Banner Ad
Eurodrone is a Medium Altitude Long Endurance (MALE) Remotely Piloted Aircraft System (RPAS) with versatile and adaptable capabilities that make it the perfect platform for Intelligence, Surveillance Target Acquisition and Reconnaissance (ISTAR) missions or homeland security operations. Its opened architecture part of the future-proof design will allow for growth and rescoping system capabilities as may be required by the future needs of customer armed forces.
It is the first MALE designed from the start to meet requirements for integration into civil airspace, helping to improve efficiencies such as use of direct flight paths, without the need for pre-planned emergency landing sites, which saves time, fuel and as a result, CO2 emissions.
Eurodrone relies on Digital Design, Manufacturing and Services (DDMS), a new, digital-first approach applied by Airbus to the way aerospace products are designed, manufactured and operated throughout all product phases. Eurodrone is the first programme that will be fully designed and developed from the start through DDMS in a stepped approach and aims to benefit from better upgrade planning, improved operational availability and lower life-cycle costs.




SOUTH AFRICA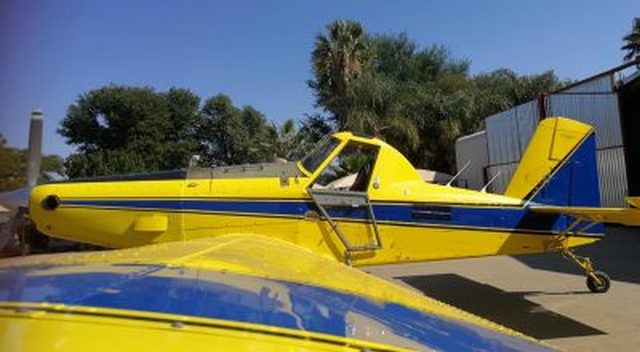 On 4 February 2021, two Air Tractor AT-502B aircraft with registrations ZS-XAT and ZS-XAS took off on a ferry flight from Lanseria International Airport (FALA) in Gauteng province to Hosea Kutako International Airport (FYWH) in Namibia.
The flight was conducted under visual flight rules (VFR) by day.
The pilot of ZS-XAS flew towards north of Rustenburg and turned in a south-westerly direction due to the deteriorating weather conditions. The pilot then tried to contact the ZS-XAT pilot but to no avail. He then contacted Johannesburg (JHB) Information for an update on the weather conditions. JHB Information advised him that the weather conditions were becoming more unfavourable to fly; thereafter, the ZS-XAS pilot made a decision to fly back to FALA.
The last known position of ZS-XAT was abeam Morningside Airfield (FAMS) as per the operator's tracking device. An eyewitness stated that he saw the aircraft emerging from the clouds in a descending path and a few seconds later, it disappeared from his line of sight.
Thereafter, he heard a loud bang and saw smoke coming from the direction at which he lost sight of the aircraft. Other eyewitnesses located the wreckage and notified the local fire-fighters that an aircraft was on fire. They then discovered that the pilot was trapped in the wreckage and that he had succumbed to his injuries on impact.
The pilot was fatally injured during the accident sequence and the aircraft was destroyed due to impact and a post-impact fire.
It is probable that once the pilot had entered an area of little to no visibility, he became spatially disorientated and lost control of the aircraft. The aircraft then descended in a left spiral with a high degree of disintegration before impacting the ground.
Contributing factor:
Inadequate flight planning. Improper VFR into instrument meteorological conditions (IMC).



South Africa, near Lanseria Airport: A Skyhawk Aviation Cessna 172 Skyhawk overturned during an apparent forced landing in a field near Lanseria Airport (FALA). The pilot sustained moderate injuries.
DRC, Bukavu-Kavumu Airport: A fire apparently developed on board a Doren Air Congo Let L-410UVP-E3 after take-off. The aircraft was carrying 1600 kgs of cargo bound for Lulingu, D.R. Congo. The two crew reportedly returned to Kavumu Airport and evacuated from the aircraft. The fire quickly engulfed the cabin of the aircraft and fire services were not able to contain the fire. The aircraft burned out completely.

Kazakhstan, South of Aralsk: A Taraz Zhana Alem Antonov An-2 with three on board overturned after landing 10 km south of Aralsk, Kazakhstan and caught fire. The aircraft burned out completely. The three occupants survived the accident.
Ukraine, near Zhukivtsi: A Ukraine Air Force Antonov An-26 with fourteen on board is reported to have crashed. A photo is circulating on social media that purportedly shows the burnt wreckage of an An-26 in a field. Unconfirmed reports suggest five out of 14 occupants were killed and that the aircraft was shot down by Russian forces.

USA, NE of Oceanside Municipal Airport, CA: A GoJump Oceanside Cessna 208B Grand Caravan with two on board sustained substantial damage subsequent to landing short of the intended runway at Bob Maxwell Memorial Airfield (OKB/KOKB), Oceanside, California. The two occupants onboard the skydiving airplane received serious injuries.
Ukraine: A Russian Air Force Sukhoi Su-25 was flying into Ukrainian Airspace from Belarus during military operations in Ukraine when it was shot down by Ukrainian Troops. The pilot ejected by parachute.

Ukraine, near Kramatorsk, Donbass: A Russian Air Force Sukhoi Su-24 is said to have been shot down by Ukrainian armed forces near Kramatorsk, Donbass.
France, Roanne-Renaison Airport: The pilot of an amateur built Jodel D195 died of cardiac arrest during take-off from from Roanne-Renaison Airport. The aircraft crashed and suffered substantial damage.

Ukraine, Osokorky, Kiev: A Ukraine Air Force Sukhoi Su-27 assigned to 831 Tactical Air Brigade jet was shot down over Kiev. The pilot was killed.
UK, Bodmin Airfield, Bodmin, Cornwall: A Southern Aircraft Consultancy Inc Piper PA-28-236 Dakota with two occupants landed about 20 metres short of the runway at Bodmin Airfield, Bodmin(EGLA) during strong winds and came to rest in thick bush. Both occupants were unharmed and the aircraft sustained minor damage.
USA, South of Boulder City Municipal Airport NV: A Distar D-13/15 SunDancer self-powered glider sustained substantial damage when it clipped a power line and impacted the terrain south of Boulder City Municipal Airport (BLD/KBVU), Boulder City, Nevada. The sole pilot onboard was fatally injured.
UK, Alton Barnes, Vale of Pewsey, 6 miles East of Devizes, Wiltshire: A amateur build Stoddard-Hamilton Glasair II with two occupants made a forced landing at Alton Barnes, Vale of Pewsey, 6 miles East of Devizes, Wiltshire, after an engine power loss. Both occupants escaped unhurt.

Canada, Whitehorse-Erik Nielsen International Airport, NT: A Alkan Air Dornier 228-202 was on a flight from Dawson City (CYDA), NT to Whitehorse (CYXY), NT. During the approach, when the landing gear was extended, the nose landing gear failed to extend. A touch and go was performed on the main landing gear but the nose landing gear still failed to extend. While in the go around, an emergency was declared and the aircraft did a circuit to prepare for an emergency landing with the nose gear retracted. The aircraft landed successfully with ARFF attending. There were no injuries and only minor damage to the aircraft. The aircraft was removed from the runway within 45 minutes.




23 FEBRUARY 1901

Birth of Ruth Rowland Nichols, American aviation pioneer, who was the only woman to hold simultaneous world records for speed, altitude and distance for a female pilot.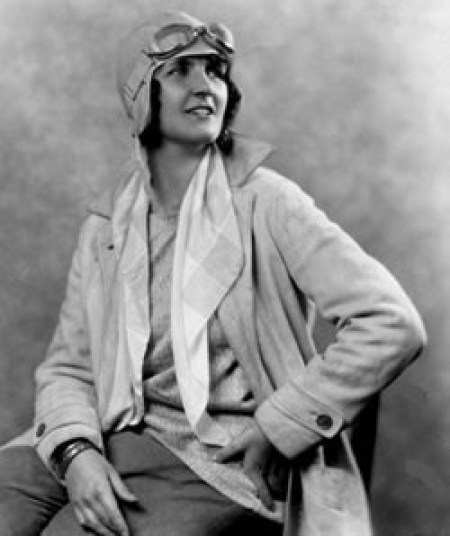 Nichols was born in New York City on 23 February 1901.On her graduation from high school in 1919, her father's graduation present to her was an airplane ride with Eddie Stinson, Jr., which spurred her interest in becoming a pilot.
While a student, Nichols secretly took flying lessons. Shortly after graduation, she received her pilot's license and became the first woman in the world to obtain a hydroplane license. She first achieved public fame in January 1928, as co-pilot for Harry Rogers, who had been her flying instructor, on the first non-stop flight from New York to Miami, Florida.
During the 1930s, while working for Fairchild and other aviation companies, Nichols made several record-setting flights, most of them in a Lockheed Electra. In December 1930, she beat Charles Lindbergh's record time for a cross-country flight, completing the trip in 13 hours, 21 minutes. In March, 1931, she set the women's world altitude record of 28,743 feet (8760.9 m). In April 1931 in Detroit, she set the women's world speed record of 210.7 miles per hour (339.1 km/h) In June, 1931, she attempted to become the first woman to fly solo across the Atlantic Ocean, but crashed in New Brunswick and was severely injured, breaking at least two vertebrae in her back. Following her recovery, in October, 1931, she set the women's distance record with a flight from Oakland, California to Louisville, Kentucky, 1,977 miles (3182 km).
On 29 December, 1935 Nichols became the first female pilot of a commercial passenger airline, flying for New York and New England Airways. In 1958, after lobbying the United States Air Force for permission, she co-piloted a TF-102A Delta Dagger and reached 1,000 miles per hour (1600 km/h) and an altitude of 51,000 feet (15 545 m), setting new women's speed and altitude records at age fifty-seven.
In 1959, as NASA's Mercury program was preparing for missions to the moon, Nichols underwent the same isolation, centrifuge and weightlessness tests that had been devised for the astronaut candidates. Although she didn't pass all the Phase 1 tests that her female peers did (the Mercury 13), Nichols performed well enough on the tests and urged Air Force scientists to include women in their spaceflight plans.
Suffering from severe depression, Nichols died of an overdose of barbiturates at her home in New York City on September 25, 1960. Her death was ruled a suicide.

Google Banner Ad