Compiled by Willie Bodenstein




Google Banner Ad




THIS WEEK IN AIRLINES, AIRLINERS AND AIRPORTS

Airlink and Legacy Lifestyle partner to launch cashback loyalty programme.
KLM cancelling flights to Russia.
Delta suspends codeshare with Aeroflot.
Airports & airlines welcome new EU Council recommendation on travel into the EU.
Airbus and CFM International to pioneer hydrogen combustion technology.
Western Global Airlines purchases two Boeing 777 freighters.
Qantas Group posts half year loss but strengthens balance sheet.
Virgin Atlantic agrees sustainable aviation fuel supply with Neste and ExxonMobil.
SWISS to be the world's first airline to use Synhelion solar fuel.
Etihad Airways' transformation continues to deliver results with 41% improvement on Pre-COVID performance.

Google Banner Ad



AIRLINK AND LEGACY LIFESTYLE PARTNER TO LAUNCH CASHBACK LOYALTY PROGRAMME





Airlink, Southern Africa's premier airline and Legacy Lifestyle, recently voted the #1 travel loyalty programme in South Africa, have partnered to offer passengers the ability to earn CashBack rewards when they fly on all Airlink flights, irrespective of the type of ticket or the class booked.

"Our partnership with Airlink is designed to reward passengers from the first Rand that they spend, as opposed to most airline loyalty programmes which look after a select handful of passengers", said Michael Levinsohn, Managing Director of Legacy Lifestyle. "In addition to the CashBack with Airlink, our members get significant value from our other partners, including 15% off at all Legacy Hotels and up to 8% in additional CashBack rewards when they stay with us. Research shows that customers see CashBack as the most valuable benefit of all, so we believe that we have a compelling proposition", he added.
Airlink CEO Rodger Foster said "We are excited about our new partnership with Legacy Lifestyle because we can now offer our customers access to a network of leisure and hospitality brands across the country. In these challenging times, putting cash back into our loyal customers pockets will make a big difference to them."
Established in 2011, Legacy Lifestyle has 1,2 million members who can Earn and Spend CashBack rewards across a national network of more than 250 retail partners, making it the largest multi-partner programme in the country. One of the keys to Legacy Lifestyle's success is the ability to earn CashBack rewards at one partner and spend the CashBack at any other retailer who is part of the programme. Besides the partnership with Airlink, Legacy Lifestyle members are able to earn and spend rewards at The Cross Trainer, Bogart Man, Dis-Chem Pharmacies, Baby City, Pringle, L'Occitane, and at all Legacy Hotels & Resorts luxury properties and spas. Legacy Lifestyle is one of the most widely used loyalty programmes in South Africa and was voted #1 in the travel segment in the 2021 BrandMapp survey of households earning over R10,000 per month.
Existing Legacy Lifestyle members can log in to their accounts, purchase air tickets and they will earn 3% in CashBack, which is credited to their Legacy Lifestyle account. These rewards can either be saved up for a later date, or spent on everyday items. Online vouchers can be purchased for Pick n Pay, Spur, Superbalist and a host of other Legacy Lifestyle partners. The vouchers can be used by the member, or gifted to a friend. Joining the programme is quick, free and easy, via the Legacy Lifestyle app, which is available in both the Apple and Android app stores, or via the Legacy Lifestyle website on www.legacylifestyle.co.za.
Legacy Lifestyle has also partnered with Nedbank's Greenbacks loyalty programme, so Greenbacks customers who have linked their accounts will also be able to Earn and Spend CashBack rewards on Airlink flights, through Legacy Lifestyle.
KLM CANCELLING FLIGHTS TO RUSSIA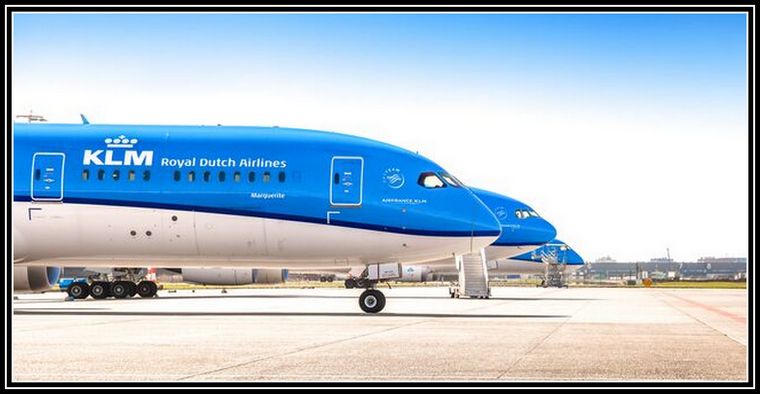 KLM Royal Dutch Airlines has decided to cancel all flights to Russia scheduled for departure in the next seven days. KLM will also cease operating flights that pass over Russian territory en route to other destinations in the same period.

This decision was prompted by sanctions agreed upon by EU states, stipulating that no spare aircraft parts may be sent to Russia, even if they are intended for the airline in question. This means KLM can no longer guarantee that flights to Russia or passing over Russian territory can return safely. Alternatives are currently being sought for flights scheduled to pass over Russian territory en-route to other destinations.
Google Block Ad
DELTA SUSPENDS CODESHARE WITH AEROFLOT





Delta has withdrawn their codeshare services operated in conjunction with Russian national airline, Aeroflot, effective immediately.

It has removed the code from Aeroflot-operated services beyond Moscow's Sheremetyevo Airport and removed Aeroflot's code from Delta-operated services from Los Angeles and New York-JFK. Accommodation will be made for customers affected by these changes.
Delta does not operate services to Ukraine or Russia.
AIRPORTS & AIRLINES WELCOME NEW EU COUNCIL RECOMMENDATION ON TRAVEL INTO THE EU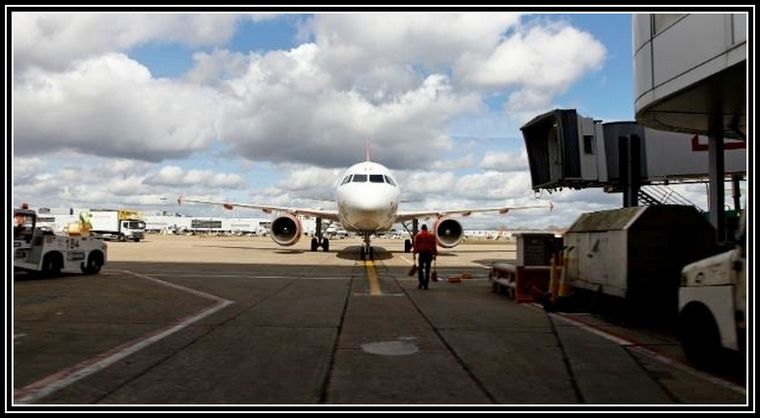 Brussels/Geneva - ACI EUROPE (Airports Council International) and the International Air Transport Association (IATA) has welcomed the adoption of an EU Council Recommendation for external travellers coming into the EU and called for further action to help re-start air connectivity.

The new regime aligns with the recommendation already adopted in January regarding intra-EU travel and thus further strengthens the principle of travel criteria based on travellers' personal health status rather than on the epidemiological situation of the country or area of departure.
Airports and airlines both pointed to the body of evidence supporting this approach, with unequivocal guidance from the World Health Organisation along with independent third party research showing that travel restrictions have little or no impact on epidemiological spread.
The recommendation adopted today includes the criteria that:
EU States should accept all travellers fully vaccinated with EU approved vaccines without any restrictions or conditions.
EU States should accept all travellers fully vaccinated with other WHO listed vaccines and recovered travellers either without any restrictions / conditions or only with the requirement of a negative pre-departure PCR test.
EU States could also fully accept fully vaccinated travellers not holding a valid EU DCC or equivalent, subject to a negative pre-departure PCR test.
While the recommendation is an undoubted step forward, the industry called for EU States to move further, towards an unconditional acceptance of all WHO-approved vaccines and also replacing PCR with rapid antigen testing options.
"We now know beyond any doubt that a regime based on travellers' personal health status is right for individuals, for economies and for societies. There is no evidence to support any other approach. As the safe resumption of air connectivity gathers pace, it is vital that Member States implement this recommendation, bringing structure, predictability and harmonisation to the benefit of all. We urge them to do so," said Olivier Jankovec, Director General of ACI EUROPE.
"We welcome this logical Recommendation by the European Council. A vaccinated traveller from outside the EU should be treated no differently to one inside the EU. While we urge Member States to implement this Recommendation as an important step towards living normally with this virus, it is important that the EU considers more flexibility on the approved vaccine list," said Rafael Schvartzman, IATA's Regional Vice President for Europe.



Google Banner Ad



AIRBUS AND CFM INTERNATIONAL TO PIONEER HYDROGEN COMBUSTION TECHNOLOGY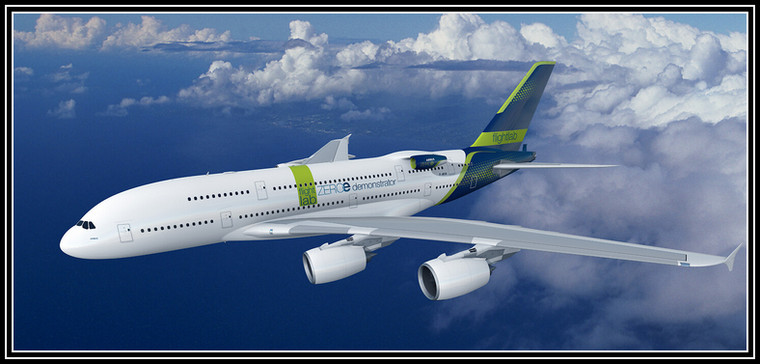 Airbus has signed a partnership agreement with CFM International, a 50/50 joint company between GE and Safran Aircraft Engines, to collaborate on a hydrogen demonstration programme that will take flight around the middle of this decade.

The programme's objective is to ground and flight test a direct combustion engine fuelled by hydrogen, in preparation for entry-into-service of a zero-emission aircraft by 2035. The demonstration will use a A380 flying testbed equipped with liquid hydrogen tanks prepared at Airbus facilities in France and Germany. Airbus will also define the hydrogen propulsion system requirements, oversee flight testing and provide the A380 platform to test the hydrogen combustion engine in cruise phase.
CFM International (CFM) will modify the combustor, fuel system and control system of a GE Passport turbofan to run on hydrogen. The engine, which is assembled in the US, was selected for this program because of its physical size, advanced turbo machinery and fuel flow capability. It will be mounted along the rear fuselage of the flying testbed to allow engine emissions, including contrails, to be monitored separately from those of the engines powering the aircraft. CFM will execute an extensive ground test program ahead of the A380 flight test.
"This is the most significant step undertaken at Airbus to usher in a new era of hydrogen-powered flight since the unveiling of our ZEROe concepts back in September 2020," said Sabine Klauke, Airbus Chief Technical Officer. "By leveraging the expertise of American and European engine manufacturers to make progress on hydrogen combustion technology, this international partnership sends a clear message that our industry is committed to making zero-emission flight a reality."
"Hydrogen combustion capability is one of the foundational technologies we are developing and maturing as part of the CFM RISE Program," said Gaël Méheust, president & CEO of CFM. "Bringing together the collective capabilities and experience of CFM, our parent companies and Airbus, we really do have the dream team in place to successfully demonstrate a hydrogen propulsion system."
CFM shares Airbus' ambition of fulfilling the promise they made in signing the Air Transport Action Group goal in October 2021 to achieve aviation industry net-zero carbon emissions by 2050 by developing and testing the technology necessary to make zero emissions aircraft a reality within the ambitious timeline defined.
Airbus has a long-standing relationship with CFM and its parent companies, GE Aviation and Safran Aircraft Engines and, together, the partners have established a great track record of delivering high-performance products that meet the needs of airline customers.

WESTERN GLOBAL AIRLINES PURCHASES TWO BOEING 777 FREIGHTERS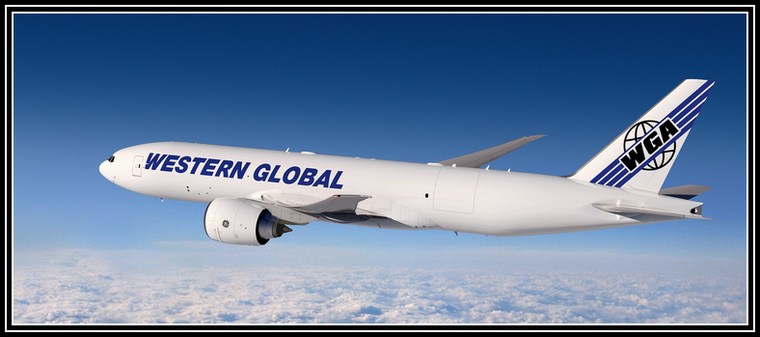 Boeing [NYSE: BA] and Western Global Airlines have announced a firm order for two 777 Freighters, the first new-production freighters for the all-Boeing cargo operator based in Estero, Fla. The order was finalized in January 2022 and is currently listed as unidentified in Boeing's order backlog. The agreement also includes an additional purchase option.

"Western Global is pleased to acquire new-build 777 Freighter aircraft. As the world's fastest growing cargo airline, we have determined that augmenting our existing fleet with new 777 Freighters will enable us to best serve our customers while providing a clear path to our future fleet plans," said Jim Neff, Western Global Airlines CEO & founder.
Boeing's market-leading 777 Freighter is the world's largest, longest-range and most capable twin-engine freighter currently flying, with the lowest trip cost and highest reliability of any large freighter. With a range of 4,970 nautical miles (9,200 kilometres), the 777 Freighter can carry a maximum structural payload of 107 metric tons (235,900 pounds), while reducing fuel use and CO2 emissions compared to prior airplanes. This capability and exceptional efficiency translate into significant savings for cargo operators, with fewer stops and associated landing fees.
Boeing has forecast that the global freighter fleet will grow by 70% in the next 20 years, with freight carriers such as Western Global supporting a rapidly expanding global e-commerce business and evolving supply chains.
"The addition of 777 Freighters will enable Western Global to continue its growth, providing increased capability and flexibility to its operations," said Ihssane Mounir, Boeing senior vice president of Commercial Sales and Marketing. "These new freighters will complement its existing all-Boeing fleet and we are committed to deepening the partnership between our companies, which has existed since Western Global's inception."
Having flown to over 400 airports in 135 countries on six continents, Western Global Airlines currently owns and operates a fleet of 21 747-400 and MD-11 Freighters, providing contracted turn-key transport services around the globe for a variety of blue-chip logistics companies, e-commerce platforms, and US Department of Defence.
Google Block Ad
QANTAS GROUP POSTS HALF YEAR LOSS BUT STRENGTHENS BALANCE SHEET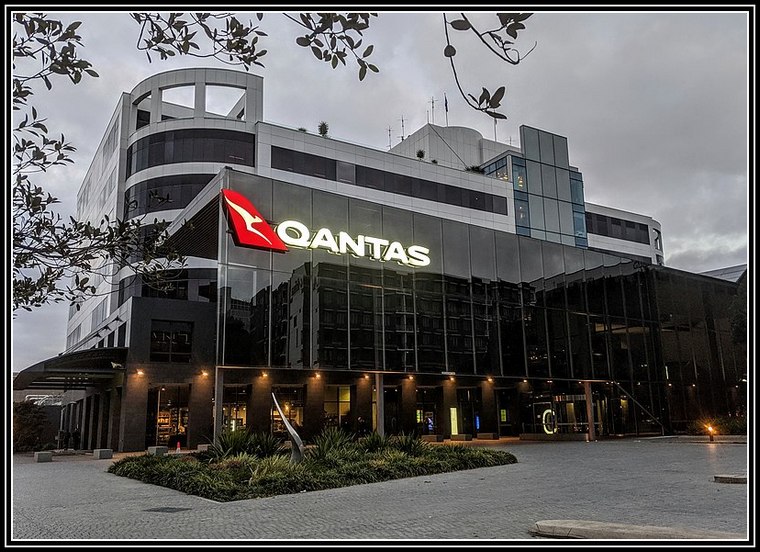 The impact of Delta lockdowns and emergence of the Omicron strain drove the Qantas Group to its fourth consecutive half yearly statutory loss of the pandemic, but with some tailwinds accelerating balance sheet repair.

The group's flying operations were severely impacted by widespread domestic lockdowns and continued international restrictions, reducing the group's total flying to 18 per cent of pre-COVID levels during the half.
As a result of these severely depressed market conditions and ramp-up costs, the group recorded an Underlying EBITDA loss of $245 million for the first half of FY22. Underlying EBIT loss was $1.13 billion, reflecting non-cash depreciation and amortisation. Revenue losses since the start of the pandemic grew to more than $22 billion.
However, cash generated from the sale of under-utilised land at Mascot; a rush of flight bookings as the Delta lockdowns ended; international border closures easing in the second quarter and strong contributions from Qantas Freight and Qantas Loyalty made significant inroads to balance sheet repair. Net debt finished the half at $5.5 billion, putting it within the Group's target range.
In a sign of the post-Delta recovery, the group recorded three consecutive months of positive net free cash flow between October and December (excluding the land sale), largely as a result of the recovery in forward bookings.
The quick ramp-up of key international services, plus the addition of new routes across Jetstar and Qantas, was key to seizing early momentum in travel demand as restrictions eased.
Liquidity remained strong with $4.3 billion in cash and undrawn facilities as at 31 December.
Concern regarding the Omicron strain had a dampening impact on travel demand in December that intensified in January and was compounded by the unexpected delay to Western Australia's border opening. However, forward demand for both international and domestic services has improved during February - helped by Australia's full reopening to all visa holders and the announcement of a new date for WA's borders to open. This positive momentum is expected to continue in coming months.
The slow recovery in travel demand exacerbated stranded labour costs associated with the decision to stand up all Australian-based employees in December. This resulted in a temporary surplus of around 17 per cent of the group's workforce in quarter three.
Google Block Ad
GROUP DOMESTIC
Delta-related lockdowns meant that domestic travel demand was heavily subdued for most of the first half, with the group only flying 42 per cent of its pre-COVID capacity. While there was a positive demand spike in November and December, the traditional summer peak was below expectations due to Omicron-related uncertainty.
Group domestic operations recorded an Underlying EBITDA loss of $388 million.
With the 15 new routes launched in the six months to December 31, Qantas and Jetstar have now announced 48 new domestic routes in the past 18 months as Australians look for new opportunities to travel.
Careful management of capacity meant that 92 per cent of the Group's domestic flying in the half was cash positive.
Almost half of the $840 million in structural recovery benefits delivered so far have been in Qantas Domestic, with a final target of approximately $500 million per annum in savings by the end of FY23 - resulting in a significantly lower cost base compared with pre-COVID that will assist with recovery in a competitive market.
Within the period, the group announced the Airbus A320neo and A220 families as the preferred aircraft for Project Winton, its domestic fleet renewal program. The decision is still subject to final board approval and discussions with work groups on the arrangements required to operate the aircraft, with an order anticipated by the end of FY22.
Google Banner Ad
GROUP INTERNATIONAL AND FREIGHT
A record performance by freight offset cash losses from Qantas International as it emerged from hibernation, with the whole division achieving positive Underlying EBITDA of $89 million. Depreciation and amortisation took this to an Underlying EBIT loss of $238 million.
The standout result by Qantas Freight highlights the natural hedge it has provided during the pandemic due to a lack of cargo capacity on passenger aircraft.
While some of this demand will ease beyond FY22 as international passenger flights increase, there has been a permanent shift in e-commerce patterns and freight operations are expected to remain higher than pre-COVID levels. In response, Qantas announced the conversion of two A330 passenger aircraft into freighters to support this market shift as well as taking delivery of its third A321 freighter.
Qantas was able to ramp-up quickly to take advantage of accelerated international border openings in November, with high levels of pent-up demand captured on new services to Delhi and the return of services to London, Los Angeles and Singapore.
Despite these bright spots, international flying remained significantly impacted by the continued closure of Australia's international border to tourists throughout the half, and the reintroduction of border restrictions by other countries as they managed Omicron.
Qantas International has achieved approximately $325 million in recurring structural cost benefits and is on track to increase this to greater than $400 million by FY23, which will significantly assist in recovery.
Jetstar had limited opportunities to fly internationally due to continued border restrictions across its key markets in South East Asia. Jetstar Japan narrowed its losses as domestic flying in that market started to recover.
VIRGIN ATLANTIC AGREES SUSTAINABLE AVIATION FUEL SUPPLY WITH NESTE AND EXXONMOBIL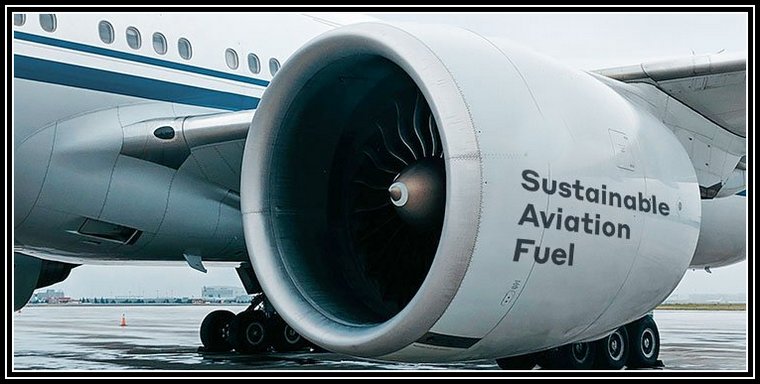 Virgin Atlantic Limited and Neste Oyi are pleased to announce the UK supply of 2.5 million litres/2,000 metric tonnes of neat Sustainable Aviation Fuel (SAF), which will be delivered in the first half of 2022 to London Heathrow. The supply is an important step towards the airline's target of 10% SAF by 2030. The agreement forms part of a wider collaboration between Virgin Atlantic, one of the world's most fuel-efficient long-haul airlines and Neste, the world's leading provider of SAF, to increase the availability and use of SAF in the UK.

Neste MY Sustainable Aviation Fuel™ is made from sustainably sourced, renewable waste and residue raw materials. In its neat form, it can reduce greenhouse gas emissions by up to 80%* of life cycle, compared to traditional fossil jet fuel.
Virgin Atlantic and Neste are supported by ExxonMobil's expertise in the supply and distribution of jet fuel to manage this delivery of SAF into the UK. ExxonMobil is Virgin Atlantic's largest fuel supplier at London Heathrow.
With a track record as a sustainability leader for more than a decade, Virgin Atlantic has committed to achieving net zero by 2050. Today, 100% of its fleet is twin engine and 70% next generation, making it one of the youngest and most fuel-efficient in the skies. This follows a multi-billion-dollar fleet renewal programme that has already delivered a 20% reduction in carbon emissions between 2007 and 2019.
The agreement with Neste represents the first commercial supply of SAF for Virgin Atlantic, following its long-standing commitment to SAF and operation of the first commercial aircraft using sustainable fuels in 2008.
Holly Boyd-Boland, VP Corporate Development, Virgin Atlantic said: "After fleet renewal, SAF represents the greatest opportunity to decarbonise aviation in the short to medium term. This supply is the beginning of commercial SAF at scale for Virgin Atlantic and while only enough to operate 140 flights** between London and New York, it's a starting point.
"To meet our 10% SAF target in 2030 we need to deliver this volume more than seventy*** times over, requiring cross industry and government action to support commercialisation of SAF at scale, particularly in the UK. We will continue to work closely with Neste and ExxonMobil, as well as wider industry partners, to find innovative solutions to achieve this goal."
Jonathan Wood, Vice President Renewable Aviation from Neste, said: "We are delighted to provide Virgin Atlantic with our Neste MY Sustainable Aviation Fuel. Neste is committed to working together with the aviation industry to achieve its emission reduction targets. We are ready to support the aviation industry and UK government's policy ambitions to increase the use of SAF to at least 10% by 2030. We need to act now - SAF is a proven solution with clear climate benefits and is already available today."
Paul Greenwood, Chairman of Esso UK Ltd (a subsidiary of ExxonMobil), said: "We're proud to play our part in this pioneering agreement, facilitating a safe, secure and reliable supply of lower emission aviation fuel via our dedicated pipeline network."
Google Banner Ad
SWISS TO BE THE WORLD'S FIRST AIRLINE TO USE SYNHELION SOLAR FUEL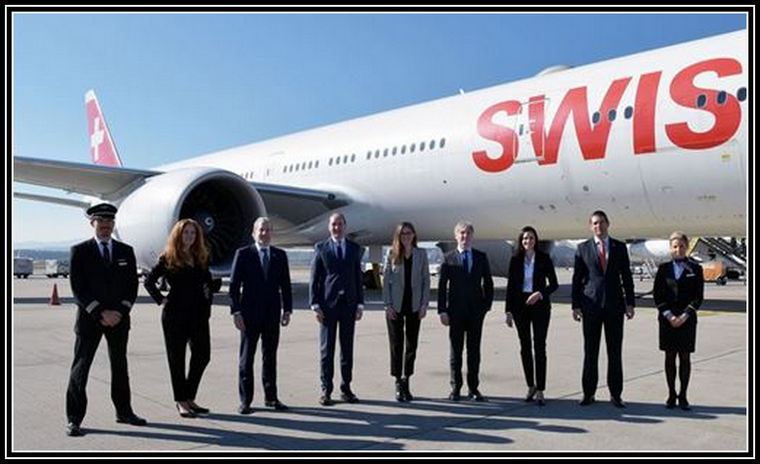 SWISS and the Lufthansa Group have concluded a strategic collaboration with the Synhelion company to bring its solar aviation fuel to market. This will make SWISS the first airline in the world to use 'sun-to-liquid' fuel. The process devised by Synhelion uses concentrated sunlight to produce carbon-neutral kerosene. With this collaboration, SWISS and Synhelion are playing a pioneering role in the production and the adoption of sustainable aviation fuels.

Swiss International Air Lines (SWISS) and the Lufthansa Group have concluded a strategic collaboration with ETH Zurich spinoff Synhelion to bring solar aviation fuel to market. This will make SWISS the first airline in the world to use solar kerosene. "Our team-up with Synhelion is founded on our shared vision to make carbon-neutral flying in regular flight operations possible through the use of solar fuel," explains SWISS Chief Executive Officer Dieter Vranckx. "We are proud that SWISS will be the first airline in the world to fly with solar kerosene. In partnering with Synhelion, we are supporting Swiss innovation and are actively pursuing and promoting the development, the market introduction and the scaling-up of this highly promising technology for producing sustainable fuels."
"We believe in a globalized world connected by climate-friendly mobility," adds Dr. Philipp Furler, Synhelion's co-founder and CEO. "Our next-generation carbon-neutral solar kerosene is an economically and ecologically viable substitute for fossil fuels. The commitment of SWISS and the Lufthansa Group underlines the aviation sector's keen interest in our solar fuel. And we are looking forward already to the day the first SWISS aircraft takes off with our solar kerosene."
Sunlight - the way to carbon-neutral flying
Synhelion has developed a key technology for manufacturing sustainable aviation fuel (SAF) from renewable energy sources. The unique procedure uses concentrated solar heat to manufacture syngas which can then be synthesized into kerosene using standard industrial processes. This sun-to-liquid fuel closes the fuel carbon cycle: when combusted, it will only produce as much CO2 as went into its manufacture. The new fuel thus makes a major contribution to effectively decarbonizing air transport.
Synhelion will build the world's first-ever facility for the industrial production of solar fuel in Jülich (Germany) this year. SWISS is set to become the first customer for the solar kerosene in 2023. Under the collaboration now concluded, SWISS and the Lufthansa Group will support the development of Synhelion's planned commercial fuel production facility in Spain, too.
Swiss pioneer Synhelion, SWISS, Edelweiss and the Lufthansa Group have been working together since 2020 to help reduce the carbon dioxide emissions of Swiss aviation through the use of solar fuels.
SWISS plans pioneering role in the use of sustainable fuels from renewable sources
The Lufthansa Group and SWISS have been pursuing and promoting comprehensive measures to minimize their carbon dioxide emissions for several years now and work closely with their partners to steadily further reduce the environmental impact of their business and operational activities. SWISS will be substantially increasing its use of sustainable aviation fuels in the next few years to help achieve its climate objectives. In view of the limited availability of biofuels, however, alternatives will be required. "This is why we are actively supporting the development of solar fuels," stresses SWISS CEO Vranckx. "We want to be a pioneer in their use. So our involvement with Synhelion is a key element in our long-term sustainability strategy."

ETIHAD AIRWAYS' TRANSFORMATION CONTINUES TO DELIVER RESULTS WITH 41% IMPROVEMENT ON PRE-COVID PERFORMANCE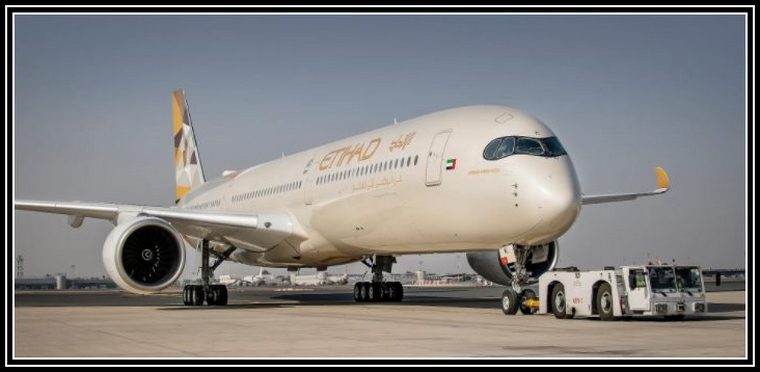 Etihad Airways announced its business results for 2021, recording a strong recovery in passenger operations along with a significant improvement in financial performance, posting a much-reduced loss of US$ 476 million for 2021 (2020: US$ 1.70 billion).

The airline carried 3.5 million passengers in 2021, with an average seat load factor of 39.6%. Passenger loads doubled in the second half of the year, reaching 70.1% in December as travel demand peaked during the winter holiday period. The airline recorded a particularly strong surge in passenger volumes in Q4 following the September relaxation of mandatory quarantine periods in Abu Dhabi.
Network capacity came in at 37.21 billion ASKs for the year, with the airline connecting Abu Dhabi to 71 passenger and cargo destinations across 47 countries. The airline launched or restarted operations to 13 destinations in 2021, most notably introducing scheduled services to Tel Aviv following the normalisation of relations between the UAE and Israel.
Etihad Airways posted passenger revenues of US$ 1.07 billion in 2021, down by 14% year-on-year. While ongoing travel restrictions and new variants of the virus dampened demand, the airline saw passenger revenues bounce back in the last quarter of the year, recovering to 50% of 2019 levels in December.
Cargo operations meanwhile continued to outperform expectations, with a 27% year-on-year increase in freight carried in 2021 (729,200 tonnes) coupled with a rise in cargo revenues of 49% to US$ 1.73 billion, the highest figure in the history of the airline.
Tony Douglas, Group Chief Executive Officer, commented: "In another year of global uncertainty, Etihad Airways has continued to move forward, strengthen its business and build on its world-class travel proposition. As always, this has been thanks to our remarkable people who have gone above and beyond to make the most of every opportunity. Despite the slowdown caused by Omicron, we are confident that the spring and summer season will continue to see a resurgence in travel as more people return to the skies.
"We look forward to our guests being able to experience our state-of-the-art Airbus A350s when they debut later this year, taking pride of place alongside our Boeing 787s. With one of the most fuel-efficient fleets in the world and with sustainability at the very top of our agenda, we will continue to pave the way for more sustainable flying in 2022 and beyond."
As operations progressively ramped up throughout 2021, Etihad maintained an absolute focus on cost control, decreasing operating costs by a further US$ 110 million, despite a US$ 197 million increase in fuel costs driven by rallying oil prices.
Fixed overhead costs and finance costs also recorded a significant reduction, decreasing by 14% (or US$ 110 million) and 20% (or US$ 90 million) respectively. As a result, the airline managed to maintain strong liquidity in 2021.
Overall, Etihad recorded a core operating loss of US$ 476 million for fiscal year 2021, representing a 72% improvement compared to 2020 (US$ 1.70 billion) and a 41% improvement against pre-pandemic results in 2019 (US$ 802 million). EBITDA improved by more than US$ 1 billion, turning to positive US$ 408 million from a negative US$ 651 million in 2020.
Google Banner Ad