Compiled by Willie Bodenstein



Google Banner Ad



THIS WEEK IN MIDWEEK UPDATE 3
Work on Spitfire restoration hangar/workshop underway.
National Airways Corporation acquires 100% of Awesome Flight Logistics.
Airbus Flight Academy Europe, a confident order for Elixir Aircraft.
Textron Aviation soars above the rest.
Silent Arrow® autonomously delivers 1,026 pounds of cargo.
Tradewind Aviation expands with 20 brand-new PC-12 NGX.
Indian Navy expands fleet with delivery of 12th P-8I.
Philippine DND signs contract for 32 Black Hawk helicopters.
Eve, Aviair and HeliSpirit announce partnership with an order of up to 50 eVTOLs.
Malaysia MD 530g initial acceptance; training complete.



Google Banner Ad








THE AER0 CLUB'S YEARBOOK IS NOW ON SALE

WWW.AEROCLUB.ORG.ZA/SHOP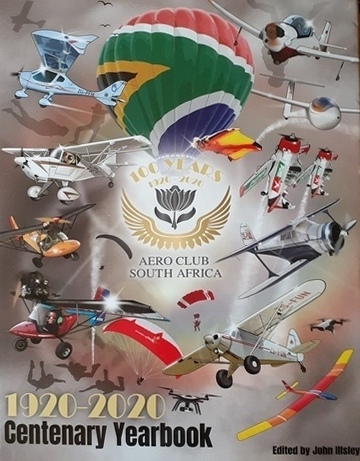 11
EAA Chapter 322 Silver Creek breakfast and camp over. Contact eeasa@gmail.com for more info.

12
Krugersdorp Flying Club Speed Rally. Contact Nandi on
+27 83 577 8894 or E-mail kfc@iafrica.com

15
Aero Club AGM. Virtual Meeting (Zoom) Invite details will be made available on the website closer toward the date.

18 to 20
SAPFA Rally training weekend Brits Airfield. Contact Tarryn Myburgh on E-mail: tarrynorford@gmail.com or Cell: 074 182 3589

26
Stellenbosch Air Show. Contact Anton Theart on E-mail: gm@stelfly.co.za

26
SAPFA Speed Rally at Witbank airfield. New date. Contact David le Roux on E-mail: david@pilotinsure.co.za or Cell: 073 338 5200








2
SAAF Museum Fly Day AFB Swartkop

2
Uitenhage Wings and Wheels. Contact Lourens Kruger on E-mail: lmk@telkomsa.net or Cell: 082 320 2615

3
RC Pylon Racing at RMAC. See www.mac.co.za for more info

6
EAA Chapter 322 Monthly Meeting at the EAA Auditorium, Rand Airport. More details to follow.

8 to 10
Sling Aircraft fly-away to Tankwa Tented Camp in the Karoo. Contact Shanelle McKechnie on E-mail: shanelle@slingaircraft.com

9
SAPFA Brakpan Rally at Brakpan airfield. Contact Mary de Klerk on E-mail: mary@sapfa.co.za or Cell: 084 880 9000

9
Steady Climb Fly-In at Rhino Park airfield. Contact David Le Roux on E-mail: david@pilotinsure.co.za or Cell: 073 338 5300

9
Robertson annual Fly-In breakfast 09h00 to 11h30. Contact Alwyn du Plessis on E-mail: boeredata@breede.co.za or Cell: 083 270 5888

9 &10
SAC KwaZulu Natal Regionals venue Ladysmith airfield. Contact Annie Boon: on E-mail: chunge@mweb.co.za

22 to 24
Aero Club of South Africa Airweek at Middleburg airfield. Contact Rob Jonkers on E-mail: rob@aerosud.co.za or Cell: 082 804 7032

23
Rustenburg Airshow. Contact Lesego Serekwane on E-mail: lesego@marakanelo.co.za or Cell: 066 256 7302







27 April to 1 May
SAMAA Combined Power Nationals. Henley Model Airfield.

29 April to 1 May
SAGPA North meets South at Gariep Dam. Contact Juanita Kruger on E-mail: juanita.kruger@gmail.com or Cell: 082 040 9798

27 April to 2 May
PASA 2022 South African National Skydiving Championships, Skydive Pretoria. E-mail them on info@skydivepretoria.com or Cell +27814995739

30 April to 1 May
Queenstown Flying Club. For more information go to www.qfclub.co.za

4
EAA Chapter 322 Monthly Meeting at the EAA Auditorium, Rand Airport

6 to 8
Vryheid Vintage Car Club and Fly-In at Vryheid airfield. For more info contact Morne Strauss on E-mail: morne@imsbrokers.co.za or Cell: 073 7029870

7
Zandspruit Bush and Aero Estate Fly-in Hoedspruit. Contact Gary Whitecross on E-mail: gary@airplay.co.za or Cell: 082 553 2204

7
SAAF Museum Fly Day AFB Swartkop

13 to15
Battlefields Country Lodge annual fly-in. Please contact Dave O' Halloran on E-mail: gm@battlefieldslodge.co.za

14 &15
SAC Free State Regionals at Tempe airfield. Contact Annie Boon on E-mail: chunge@mweb.co.za

17 to 20
Nampo Harvest Day R30 Bothaville. Contact Wim Venter on E-mail: wim@grainsa.co.za or Tel: 012 816 8001

19 to 21
SAPFA President's Trophy Air Race - Tempe Airfield, Bloemfontein. For more info contact Rob Jonkers on E-mail: chairman@sapfa.co.za or Cell: 082 804 7032

28
Kroon Fly- in and Farmers Market. Kevin 061 008 9562 or Marius 083 419 6613

27 to 29
Bona Bona Fly-In. Website: www.bonabona.co.za/fly-in

28
FAKR Nav Rally. Contact Nandi on +27 83 577 8894 or kfc@iafrica.com







WORK ON SPITFIRE RESTORATION HANGAR/WORKSHOP UNDERWAY

Written by defenceWeb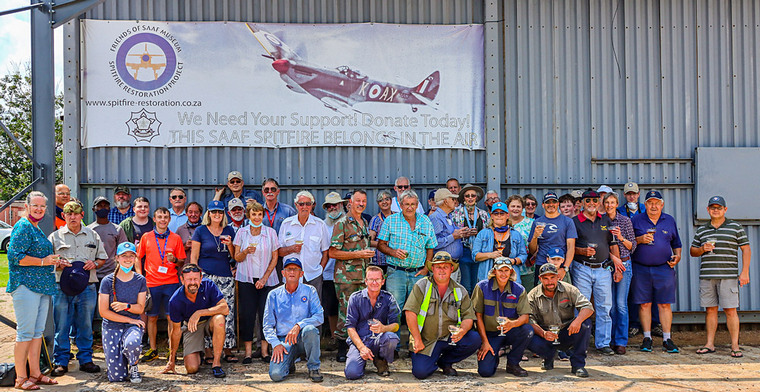 The dedicated and voluntary efforts going into restoration of the SA Air Force (SAAF) Museum's crashed Spitfire reached a significant milestone when work started on a purpose-built workshop and restoration hangar at Air Force Base (AFB) Swartkop.

It's now eight years since the Spitfire Restoration Project (SRP) was registered as a non-profit and public benefit organisation. Its sole aim is to bring back to display status Spitfire S/N5518 after the World War II single-engined fighter crashed during an air show in 2000.
In 2018, the SRP reported its "most pressing need" was a new restoration hangar and workshop. At the same time, those involved said the planning phase was complete adding that restoration could start once the hangar/workshop facility was complete and sufficient donor funding available.
Making the essential hangar/workshop reality is a step closer with erection work underway as of late February.
Google Block Ad
"This will remain a memorable day in the restoration of the SAAF Museum's Spitfire 5518. The structure is being erected in phases, as funding becomes available. This first phase includes the erection of a steel structure and a significant part of the roof covering and will be completed by end March," according to an SRP communique.
The SRP steering committee acknowledged the tireless effort, work, dedication and commitment of retired colonel Tony and Shirlee Smit in overseeing the project.
"Smit was the second Officer Commanding of the SAAF Museum and responsible for returning a large number of museum aircraft to flying status. He and his wife were leaders in initiating the Spitfire project. The entire aviation community is grateful and indebted to them both, for their commitment to preserving our aviation heritage," the committee said.
Spitfire 5518 arrived in South Africa in 1947, she served in the Cape and at Air Force Base (AFB) Waterkloof before decommissioned. The iconic fighter then served as a gate guard at Waterkloof before the SAAF Museum motivated its restoration to flying condition to serve as the star attraction at SAAF air shows to promote the air force and aviation among youth. 5518 took to the skies in 1994 as 5553 "The Spirit of Reutech".
The SRP needs donations of bricks and roofing to complete the hangar. People wishing to become involved or contribute should contact Ian Grace: cell: 082 452 5291 or E-mail: iang@xsinet.co.za


www.defenceweb.co.za

NATIONAL AIRWAYS CORPORATION ACQUIRES 100% OF AWESOME FLIGHT LOGISTICS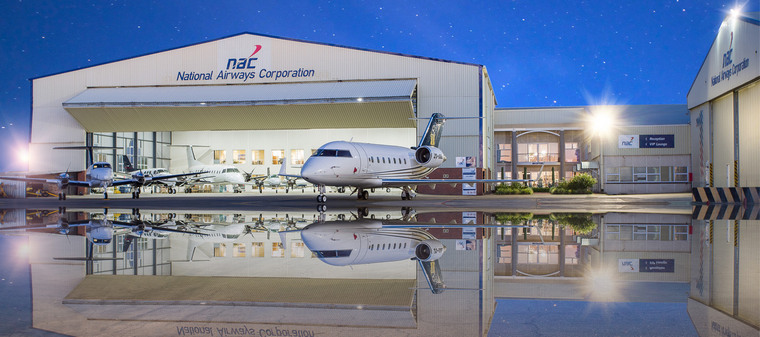 After a highly successful 18-year partnership with Awesome Aviation Group, National Airways Corporation (NAC) has acquired 100% of the shares in Awesome Flight Logistics (AFL), the joint venture formed between Awesome Group Holdings and NAC in 2004. This is effective from 1 March 2022.

Expanding on the highly successful business formula, NAC will take over the full management of AFL and the dry leasing of aircraft to its customers worldwide. NAC will also be looking to expand and is already well advanced in identifying additional types to add to the existing fleet.
AFL is now a wholly-owned subsidiary of NAC, focussed exclusively on the leasing of its fleet of Beechcraft 1900D and Embraer 120ER aircraft. Leasing is a popular preference, enabling the operation of aircraft without the financial burden of ownership and providing a profitable increase in capacity.
The value derived from leasing includes freeing up capital, flexibility as requirements change and mitigation of risk, all of which frequently result in the development of long-term partnerships with leasing clients. Our aircraft undergo comprehensive pre-delivery checks and are delivered fully compliant and ready to work.
Monthly lease payments commence upon delivery, with engine HSI and engine, propeller and landing gear overhauls covered via hourly provisions to avoid costly interventions for the operator. Our operators are placed in direct contact with our network of suppliers, OEM and factory support, ensuring cost-effective "at source" parts procurement.
Said NAC's CEO, Martin Banner: "From humble beginnings and the kernel of an idea from Dieter Ebeling of Awesome Aviation, a fantastic business has been created over the years. I would like to thank Dieter and the team from Awesome Aviation for their invaluable input and partnership, building this formidable and highly successful business with us. As we plot our new path forward, we will never forget our partnership, which formed an important part of the wonderful 76-year history of NAC. We are very excited about our acquisition of Awesome Group Holdings' stake in AFL and we look forward to continuing its upward trajectory and growth path."
Awesome Aviation Group, with its headquarters based in Perth, Western Australia, will continue in its own right to maintain its aviation leasing offerings under its original ownership and leadership. NAC remains a client of this company, underpinning the exceptional relationship between these two groups.

AIRBUS FLIGHT ACADEMY EUROPE, A CONFIDENT ORDER FOR ELIXIR AIRCRAFT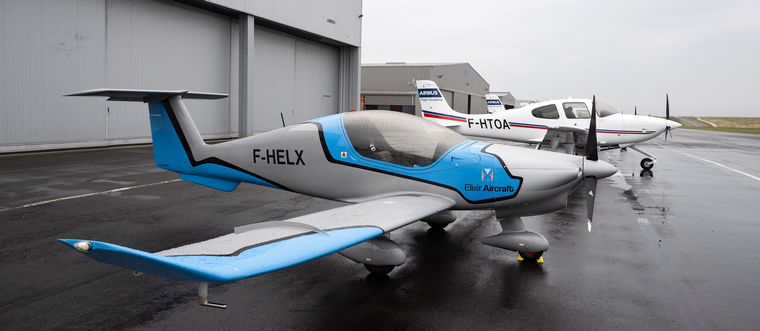 As part of its sustainable development strategy, Airbus Flight Academy Europe has chosen to order four Elixir aircraft in order to gradually reduce the environmental impact of its fleet.

Airbus Flight Academy Europe, whose new campus was inaugurated on 2 March 2022 - will acquire 4 Elixir aircraft produced entirely at Elixir Aircraft's 2 production sites in Charente-Maritime. The qualities of the Elixir, in particular its reduced impact on the environment, have convinced Airbus Flight Academy Europe: its ecological sobriety (ultra-frugal consumption and greatly reduced noise pollution), economic sobriety (competitive operating cost) and maximum safety (parachute and anti-explosion tank). Airbus Flight Academy Europe will have the most modern EASA-certified CS-23 two-seater on the market to train its future airline pilots.
Long-term support
Beyond the satisfaction of the sale itself, it is above all a relationship of trust that is established with the training of the pilot instructors and mechanics, as well as the supply of spare parts. Elixir Aircraft will play an essential role in maintaining the Elixir fleet of Airbus Flight Academy Europe in operational condition, with the advantage of being based 1.5 hours from the school's site. In addition, the company from La Rochelle will provide after-sales service for the flight school.
A decision with a bright future
The decision by Airbus, the world leader in transport aviation, confirms Elixir Aircraft in its strategic and technical choices. Faced with a growing shortage of airline pilots and the obsolescence of the world's fleet of training aircraft, light aviation must modernise with 4th generation aircraft such as the Elixir.



TEXTRON AVIATION SOARS ABOVE THE REST

In 2021, we showed what it takes to be legendary. We soared to new heights and accomplished legendary milestones resulting in industry-leading business jet and turboprop deliveries.

According to the General Aviation Manufacturers Association (GAMA), Textron Aviation led the industry in 2021 in the following deliveries: Multi-Engine Business Turboprop (King Air 260 and King Air 360). Utility Turboprop (Caravan 675 and Grand Caravan EX). Single Pilot Jet (Citation M2, Citation CJ3+ and Citation CJ4 Gen2) and Midsize Jet (Citation Latitude and Citation XLS+).
And we keep pushing forward. In 2021, Textron Aviation also successfully launched four new products: M2 Gen2, XLS Gen2 and CJ4 Gen2 plus 75th-anniversary special edition Bonanza G36.
Because of you, our customers and industry partners, we continue to set the standard and then raise it. But we never settle. We recognize our achievements. And then keep pushing. Forward.

SILENT ARROW® AUTONOMOUSLY DELIVERS 1,026 POUNDS OF CARGO



Silent Arrow has announced that the Air Force of a U.S. allied government in the Middle East has conducted the first overseas deployments of the Silent Arrow GD-2000 cargo delivery drone under a $1.5M operational evaluation contract.

In preparation for the flight operation, 1,026 lbs. (465 kg) of an undisclosed cargo load were secured inside the 26 cubic foot fuselage of two GD-2000s, bringing the gross vehicle weight of each aircraft to 1,520 lbs. (689 kg), below Silent Arrow's certified max gross of 2,000 lbs. (907 kg).
Two C-130s were used in the operation, during which two GD-2000s were rigged in accordance with U.S. military standards for Container Delivery System (CDS) bundles. Deployment occurred over a desert environment where Silent Arrow demonstrated completely autonomous flight, autonomous waypoint selection and navigation and during the auto landing sequence, Silent Arrow's autonomous autopilot was able to command and achieve a zero-sink rate flare.
A Silent Arrow GD-2000 turns on course at an undisclosed desert test range after C-130 deployment as seen by an image captured from its onboard video streaming capability.
A Silent Arrow GD-2000 turns on course at an undisclosed desert test range after C-130 deployment as seen by an image captured from its onboard video streaming capability.
A series of 12 Block 1 GD-2000s are currently on station in the Middle East in support of the contract, with 15 Block 2 aircraft in production at Silent Arrow's Irvine, California facility due to ship in the first half of 2022. To date, 45 Low-Rate Initial Production (LRIP) Silent Arrow® GD-2000s have been built, with Full Rate Production (FRP) into the thousands of units expected to begin in 2023.
"As we prepare for mass production, it's encouraging to see foreign allied governments as enthusiastic about the new capabilities Silent Arrow brings to the warfighter as the U.S. military has been," said Chip Yates, Silent Arrow's founder and CEO. "We have distribution agreements in place for 37 countries so far and are working hard to become the worldwide standard for airdrop logistics."
Google Block Ad
Originally designed to replace GPS-steered parachutes (JPADS) under contract from the U.S. Marine Corps, the Silent Arrow line of autonomous cargo delivery aircraft has so far expanded to three platforms based on military tactical resupply requirements and has supplied or won contracts directly with all four U.S. military service branches for the following products:
Silent Arrow GD-2000 (26 cubic feet for up to 1,500 pounds of payload) Silent Arrow Widebody (140 cubic feet for greater than 1,500 pounds of payload) and Silent Arrow Precision Guided Bundle (7.6 cubic feet for 350 pounds of payload)
Silent Arrow's tightly integrated packaging with its patented spring-deployed wing system, industry-leading payload capacity, 40+ mile standoff distance and low unit cost has become a leading solution for non-parachute, heavy payload airdrop logistics around the world.
TRADEWIND AVIATION EXPANDS WITH 20 BRAND-NEW PC-12 NGX



Tradewind Aviation has signed an order for 20 new PC-12 NGX, expanding its fleet of Pilatus PC-12s to 38 - one of the largest in the global aviation industry. The first single-engine turboprop is slated for delivery in the third quarter 2022, with the remaining orders scheduled for delivery over the next five years at a rate of three to four PC-12 NGX per year.

Tradewind Aviation, the market leader in regional air mobility, has announced its firm order of 20 brand-new PC-12 NGX single-engine turboprop aircraft. The company has operated both on-demand private charter and scheduled "Shuttle" service throughout the US and Caribbean since 2001. In addition to strengthening Tradewind's long-standing relationship with the leading Swiss aerospace manufacturer, the purchase will enable the private aviation company to significantly grow and enhance its Pilatus fleet, benefitting both clientele and crew members alike.
Eric Zipkin, Co-Founder and President of Tradewind Aviation said: "We are excited to grow our fleet of Pilatus PC-12 NGX turboprops and further our partnership with a well-respected industry leader. The latest Pilatus enhancements will benefit our crew and clientele. We look forward to continuing to deliver excellent service to our clients and to Tradewind's constant growth over the coming years."
Thomas Bosshard, CEO of Pilatus Business Aircraft Ltd added: "Our customers value the reliability, performance, safety and innovation that the PC-12 NGX has to offer while market demand remains strong. We are pleased to continue our partnership with Tradewind as they upgrade and expand their fleet and look forward to celebrating their uninterrupted success for years to come."
Tradewind currently enjoys year-on-year growth and increased demand for private charter and scheduled shuttle flights. This is a clear reflection of the airline's upward trajectory over the coming years as Tradewind adds new route patterns and service options.
PC-12 NGX - the future of turboprop technology
The latest version of the PC-12, the NGX, boasts a completely redesigned and modernised cabin featuring larger windows and versatile BMW Designworks seating, making for a more enjoyable and productive passenger experience. Its powerful, worldwide proven Pratt & Whitney Canada PT6 E-Series engine and advanced single-pilot avionics system automate the flight controls, allowing for lower fuel burn and less noise. The innovative and efficient features of the PC-12 NGX correlate with Tradewind's commitment to sustainability and new carbon offset programme, which will allow their customers to access remote destinations while combatting climate change.

INDIAN NAVY EXPANDS FLEET WITH DELIVERY OF 12TH P-8I

Boeing [NYSE:BA] delivered the 12th P-8I maritime patrol aircraft to India on February 19. This is the fourth of four additional aircraft delivered under the options contract signed by the Ministry of Defence in 2016.

"Customer centricity, commitment to the modernization and mission-readiness of India's defence forces are key values to our partnership with India," said Surendra Ahuja, managing director, Boeing Defence India. "With this delivery of the P-8I maritime patrol aircraft, we continue to nurture this partnership and are fully committed to working closely with India's defence forces to deliver the right value and capabilities to meet their operational needs," Ahuja added.
The P-8I is an integral part of the Indian Navy's fleet and has surpassed 35,000 flight hours since it was inducted in 2013. The aircraft, with its exceptional maritime surveillance and reconnaissance capabilities, versatility and operational readiness, has proven to be an important asset to the Navy. In addition to unmatched maritime reconnaissance and anti-submarine warfare capabilities, the P-8I has been deployed to assist during disaster relief and humanitarian missions.
The Indian Navy was the first international customer for the P-8 and today the P-8 is also operated by the U.S. Navy, the Royal Australian Air Force, the United Kingdom's Royal Air Force and the Royal Norwegian Air Force.
Boeing remains committed in its efforts to further the Aatmanirbhar vision for manufacture, sustainment and support of the Indian Navy's P-8I fleet. Boeing Defence India (BDI), Boeing's local entity in India, supports India's growing P-8I fleet by providing training to Indian Navy flight crews, spare parts, ground support equipment and field-service representative support. Boeing's integrated logistics support has enabled a high state of fleet readiness at the lowest possible cost.
Several complex and mission critical P-8I components such as the radar fingerprinting system, IFF (I/T) and datalink, speech secrecy system, mobile satcom system and wire harnesses are made in India by supplier partners, including Micro, Small & Medium Enterprises (MSMEs) located across the nation. Boeing plans to enhance in-country technical services support for the P-8I fleet by leveraging the skills and expertise of Boeing's India Engineering and Technology Centre.
Google Banner Ad
Boeing is also completing construction on the Training Support & Data Handling Centre at INS Rajali, Arakkonam, in Tamil Nadu and a secondary centre at the Naval Institute of Aeronautical Technology, Kochi, as part of a training-and-support package contract signed in 2019. The indigenous, ground-based training will allow the IN crew to increase mission proficiency in a shorter time, while reducing the on-aircraft training time resulting in increased aircraft availability for mission tasking.
Boeing is focused on delivering value to Indian customers with advanced technologies and is committed to creating sustainable value in the Indian aerospace sector - developing local suppliers, and shaping academic and research collaborations with Indian institutions. Boeing has strengthened its supply chain with more than 275 partners in India and a joint venture to manufacture fuselages for Apache helicopters. Annual sourcing from India stands at $1 billion. Boeing currently employs over 3,500 people in India while more than 7,000 people work with its supply chain partners.

PHILIPPINE DND SIGNS CONTRACT FOR 32 BLACK HAWK HELICOPTERS

PZL Mielec, a Lockheed Martin company (NYSE: LMT) has signed a contract award with the Philippine Department of National Defence (DND) to manufacture 32 additional S-70i™ Black Hawk® utility helicopters for the Philippine Air Force. Delivery of all 32 aircraft by 2026 will dramatically increase the operational capacity of the Philippine Air Force to perform search and rescue missions, humanitarian assistance and disaster relief as well as troop transport across the archipelagic country.

The Secretary of National Defence of the Philippines Delfin N. Lorenzana signed the contract with Janusz Zakrecki, president, general director of PZL Mielec. The contract signing took place February 22 at the Department of National Defence headquarters.
The Philippine Air Force's 205th Tactical Helicopter Wing will receive all 32 aircraft in a utility configuration. Each aircraft will be equipped with a fully integrated digital cockpit with four axis coupled flight director, colour weather radar, integrated vehicle health monitoring system (IVHMS), cabin troop seats and a 9,000-pound (4,082 kg) cargo hook. Pilots and maintainers will receive training both in the U.S. and the Philippines.
"In the aftermath of Typhoon Odette (Rai), the Philippine Air Force has shown the world how its recently acquired Sikorsky S-70i Black Hawk fleet, designed and built to the toughest military standards, can quickly and reliably deliver emergency personnel and supplies to island populations across a large maritime area," said Jason Lambert, vice president for Sikorsky Global Commercial & Military Systems.
Said Janusz Zakrecki, PZL Mielec president and general director: "Our Polish workforce is committed to build and deliver the next fleet of 32 Black Hawk aircraft on schedule, with the support that ensures these multi-role vehicles will protect and save lives while serving the Philippine people for decades to come."
The Philippine contract for 32 aircraft is the largest single order of Black Hawk helicopters for PZL Mielec since S-70i aircraft production began in 2009. The contract signing comes two months after PZL Mielec, based in southern Poland, completed deliveries of 16 S-70i Combat Utility Helicopters on schedule to the Philippine Air Force 205th Tactical Helicopter Wing in December 2021.

EVE, AVIAIR AND HELISPIRIT ANNOUNCE PARTNERSHIP WITH AN ORDER OF UP TO 50 EVTOLS



Eve UAM, LLC ("Eve"), an Embraer S.A. ("Embraer") company, Aviair and HeliSpirit, part of the HM Consolidated group, have announced at the Singapore Airshow a partnership between Eve and HeliSpirit.

The collaboration contemplates an order of up to 50 electric vertical take-off and landing aircraft (eVTOL) with flights commencing from 2026 by Aviair or HeliSpirit. Aviair and HeliSpirit are multi-award-winning operators that serve some of Western Australia's most iconic tourist attractions in the Kimberley, South-West and Greater Perth regions. The new partnership will add eVTOLs to the company's existing fleet of over 50 rotary and fixed-wing aircraft and introduce Eve's zero-emission aircraft into service in these locations. Aviair and HeliSpirit Managing Director, Michael McConachy said, "this year marks 20 years of HeliSpirit being eco-accredited as a green travel leader, entering us into the Eco Tourism Australia Hall of Fame, so this is great timing to commit to significantly reducing our carbon footprint by operating zero-emission electric aircraft."
"Eve's eVTOL technology is well-aligned with our business model and desire to be at the forefront of carbon-neutral solutions for the aviation industry. The low-noise footprint of the aircraft makes them particularly well-suited to operations in sensitive natural settings, including national parks and World Heritage-listed areas, as well as for urban transfers providing quick and efficient solutions for both business and tourism travellers," Mr. McConachy added.
"This initiative is a significant milestone for Eve. Our partnership opens up an important market in Western Australia that will see our aircraft serving Australia's iconic tourist attractions with zero-emission and low-noise flights. We share a common vision of a carbon-neutral future for air mobility, supported by Eve's eVTOL, comprehensive service and support network and air traffic management solutions," said Andre Stein, co-CEO of Eve.

MALAYSIA MD 530G INITIAL ACCEPTANCE; TRAINING COMPLETE



MD Helicopters, Inc. (MDHI) announced the initial acceptance of six MD 530G Light Scout Attack helicopters for the Malaysia Ministry of Défense via their agent Halaman Optima/ Destini Prima. The aircraft are now in transit to Malaysia for final acceptance and expected to arrive in-country by the end of the first quarter of 2022. As part of the contract, eight pilots and nine mechanics from the 881st Regiment of Malaysia Army Aviation have completed forward arming and refuelling point (FARP) operations training in West Texas.

Destini Prima's Senior Vice President, Ek Sing Nguong, Lt Col RMAF (Retired) said, "We are very pleased to accept the delivery of this outstanding aircraft at MD Helicopters on behalf of the Malaysian Ministry of Défence. It is with great excitement that we are able to take this program to the next stage. We look forward to the equipment's arrival in Kuala Lumpur to complete the in-country final acceptance training."
The 530G is the latest in a long line of light attack helicopter configurations based on the Model 500/530 airframe. The 530G for Malaysia continues to raise the bar on performance with the integration of the Wescam L3 MX10D sensor and the Pathfinder Ares Weapons Management System from Tek Fusion. These integrated systems are used to support the Dillion M134 Mini Gun, FN Herstal Heavy Machine Gun and Rocket Machine Gun pods and 2.75-inch Folding-Fin Aerial Rockets (guided and unguided). The aircraft provides overwhelming close-in support night or day, as well as outstanding reconnaissance capability.
MDHI Vice President of Programs, Duncan Koerbel noted, "The 530G continues to build on the outstanding history of the MDHI light scout attack platform. This aircraft brings the best value and performance in its class. Hands down. It is easy to maintain, incredibly agile and with over 27,000,000 flight hours, mission ready. MDHI is pleased to be a part of helping the Malaysian government provide land and maritime security."




TAICHUNG INTERNATIONAL AIRPORT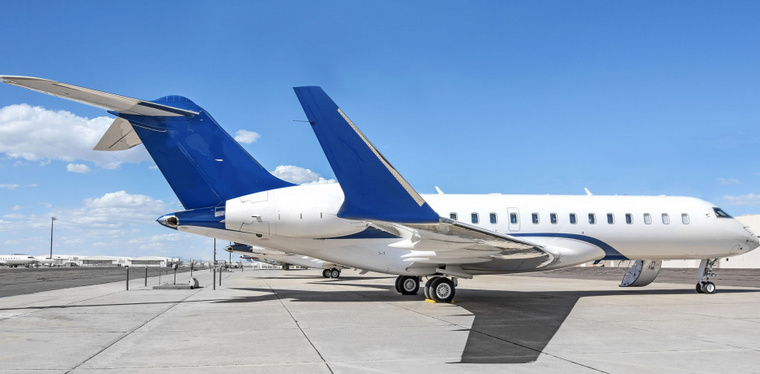 Elit'Avia Malta flight EAU52P, a Bombardier Global 6000 airplane, departed from Incheon International Airport (RKSI) to Taichung International Airport (RCMQ) for a ferry flight with a captain, first officer and cabin crew on board.
During landing at RCMQ, the left and right wings of the airplane contacted the surface of runway 36. The left- and right-wing slats, wingtips and ailerons of the airplane were damaged. No injuries to the persons on board.
Findings Related to Probable Causes
1. Taichung International Airport was affected by a strong cold high-pressure weather system at the time of the occurrence. The meteorological conditions were reported to be good visibility and strong gusty wind with significant crosswind for runway 36.
2. Two seconds before the aircraft touched down on the runway, the flight crew reacted with a significant and rapid control wheel input to compensate for the disturbances in the roll and pitch of the aircraft caused by the gusty wind conditions. The right wing down control input resulted in a maximum of 6.76 degrees right wing down roll angle and 9.31 degrees nose up pitch attitude at 0 feet radio altitude. The aircraft touched down hard on the right main landing gear in a right rolling motion. The right-wing tip of the aircraft probably contacted the runway surface at this time.
3. After the right main gear touched the ground and bounced, followed by the left wing down control input by the pilot flying in an attempt to stop the right roll motion, the aircraft rolled to the left. The aircraft reached a maximum roll angle of 9.4 degrees left wing down. With the pitch attitude at 8.26 degrees, the left-wing tip of the aircraft contacted the runway surface.
4. The combination of the strong and gusty wind conditions, insufficient time to gain complete control of the aircraft due to late disconnection of the autopilot, the rapid decrease of the airspeed due to a rapid headwind reduction that was not compensated for by increasing thrust and the increased pitch angle by the pitch up control demand of the pilot flying and the significant and rapid control input of the flight crew during flare to compensate the disturbance of roll and pitch by the gusty wind, resulted in a wingtips abnormal runway contact landing occurrence.



South Africa, South West of Lanseria: A Kulula Boeing 737-800, suffered an engine issue shortly after take-off from Lanseria Airport. The flight crew stopped the climb about ten minutes after take-off and began turning back towards Johannesburg. A safe landing was made at Johannesburg-O.R.Tambo International Airport, about 45 minutes after take-off.
USA, near MCAS Beaufort, SC: A US Marine Corps Boeing F/A-18D Hornet with two crew crashed on take-off from Beaufort-County Airport, SC. Both people on board ejected safely. The aircraft was destroyed in the crash.

USA, Las Cruces International Airport NM: A experimentally built Van's RV-10 crashed just beyond the perimeter fence at Las Cruces International Airport (LRU/KLRU), Las Cruces, New Mexico due to a loss of engine power during the take-off sequence. The sole pilot onboard the airplane received minor injuries during the incident and the aircraft sustained substantial damage.
Romania, between Cogealac and Gura Dobrogei: A Romanian Air Force Mikojan-Gurevic MiG-21MF LanceR C took off at around 19:50 local time on an aerial patrol flight. About 10 minutes after take-off, the aircraft went missing from radar screen. Later in the evening, rescue teams found the aircraft crashed between Cogealac and Gura Dobrogei. The pilot did not survive.

USA, Northeast Florida Regional Airport St. Augustine, FL: A Southeast Aero Sales Inc Extra NG (Serial #1) came to the rest inverted into a marshy area 600 yards from the end of the runway during a landing attempt at Northeast Florida Regional Airport (SGJ/KSGJ), St. Augustine, Florida after declaring an emergency. The sole pilot onboard was airlifted to the hospital with serious injuries, which later proved fatal.
USA, Anderson Junction, UT: A Six Chuter Powered Parachute crashed under unknown circumstances on hillside and caught on fire. The pilot was seriously injured.
Ukraine, N of Cherniyiv: The Ukraine Ministry of Defence released undated photos which they claim show the wreckage of a Russian Air Force Sukhoi Su-25. The pilot is said to have died in the crash.

India, Kanpur Chakeri AB: An Indian Coast Guard Dornier 228-101 with four occupants made a priority landing at Kanpur Chakeri AB (VICX), after the left side engine failure. During landing, the aircraft made a runway excursion and crashed in an airport structure. The four POB escaped unhurt and the aircraft received minor damage
Ukraine, Chernihiv: Videos and photos are circulating on social media, purportedly showing a Russian Air Force jet coming down near Chernihiv. Both pilots ejected. According to some reports one pilot died in the crash and another was taken prisoner by Ukrainian armed forces.

Venezuela: According to Venezuela's FANB Strategic Operational Commander's Twitter account, an aircraft, possibly a Cessna 414, was neutralized by Venezuelan military units after it illegally entered its country to conduct narcotics trafficking.
Paraguay, Gleva 11, Mbaracayú, Alto Paraná: A Cessna 210H Centurion with two on board crashed under unknown circumstances in a maizefield near Gleva 11, Mbaracayú, Alto Paraná and was subsequently destroyed by fire. Both occupants were picked up by a truck and fled the scene. The aircraft was used or useable for transporting drugs.




3 MARCH 1969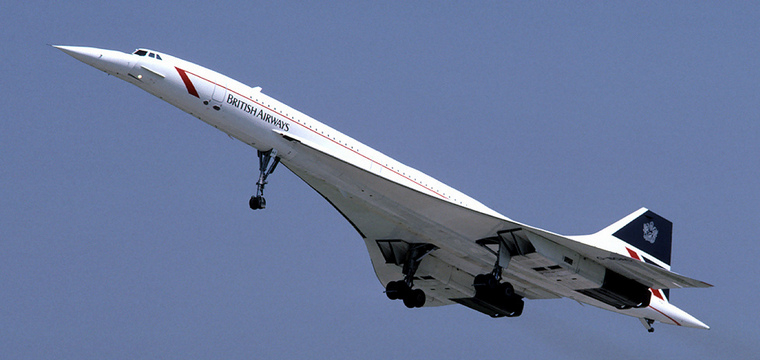 Photo by Eduard Marmet

After a lengthy succession of taxi and runway tests, the first prototype Concorde 001 (F-WTSS) makes its first flight, with Andre Turcat at the controls. The flight lasts 29 min.

The Aérospatiale/BAC Concorde (/'k??k??rd/) is a Franco-British turbojet-powered supersonic airliner that was operated from 1976 until 2003. It had a maximum speed of over twice the speed of sound, at Mach 2.04 (1,354 mph or 2,180 km/h at cruise altitude), with seating for 92 to 128 passengers. First flown in 1969, Concorde entered service in 1976 and operated for 27 years. It is one of only two supersonic jetliner models to operate commercially; the other is the Soviet-built Tupolev Tu-144, which operated in the late 1970s.
Concorde aircraft were retired in 2003, three years after the crash of Air France Flight 4590, in which all passengers and crew members on board were killed; this was the only fatal incident involving Concorde. The general downturn in the commercial aviation industry after the September 11 attacks in 2001 and the end of maintenance support for Concorde by Airbus, the successor to Aérospatiale, contributed to the aircraft's retirement.

Google Banner Ad