Google Banner Ad



THIS WEEK IN MIDWEEK UPDATES
BAE Systems and Pipistrel set to combine aerospace expertise to address the evolving demands of the military aviation sector.
Still no A-Darter missiles for the SAAF.
Paramount adds counter-drone capabilities to Mwari aircraft.
Sonex Waiex Airventure 2022 One Week Wonder.
Daher's business volume strengthens in 2021 for its family of Kodiak and TBM turboprop aircraft.
Cessna Grand Caravan EX fleet to grow in Africa in support of Tunisian Air Force.
Tradewind Aviation expands with 20 brand-new PC-12 NGX.
Robinson receives two more orders for R66 Police Helicopters from Polk County Sheriff's Office.
France and Spain launch Tiger MKIII programme.
Leonardo signs new agreement to supply AW609 tiltrotors for passenger and utility transport missions to European operator.



Google Block Ad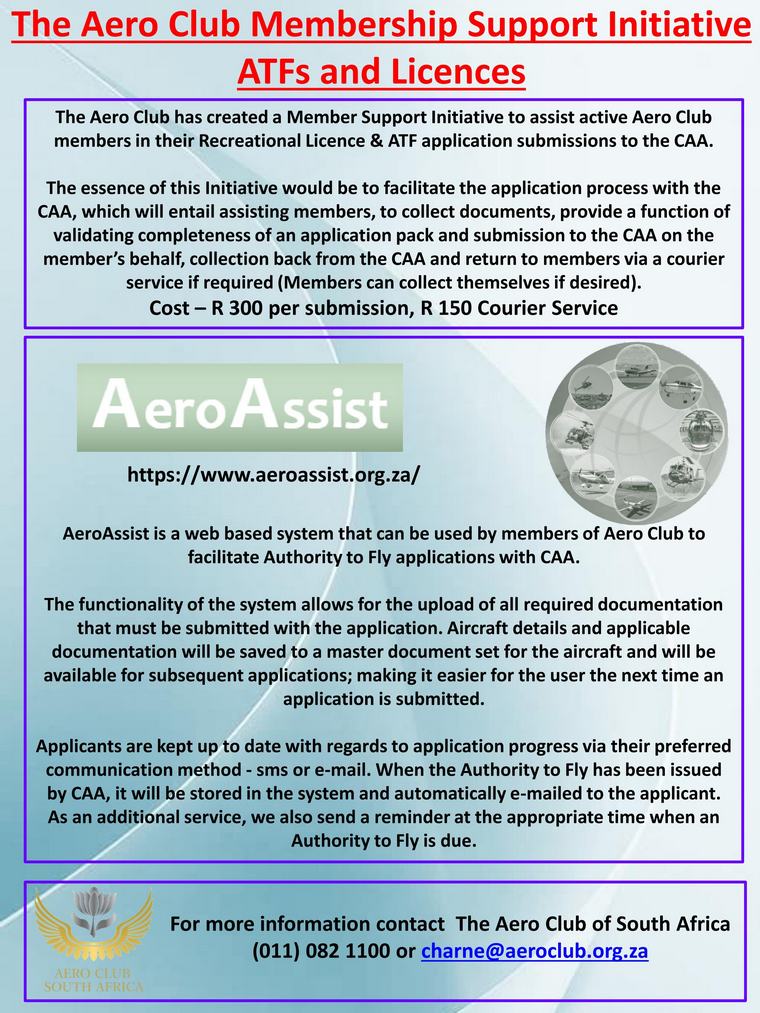 AERO CLUB COMMUNIQUE MARCH 2022 #2 - AIRWEEK

Planning for this year's Airweek is now well underway, with detailed planning having started after a kick-off meeting which took place on 27 January. Essentially, the outline theme will follow the successful Airweek held in 2021, which is an event for all our recreational aviators.

The dates are 22 - 24 April 2022, with early arrivals on the 21st for those who wish to have an extended stay. The EAA annual convention will also take place during this weekend as will other sections of the Aero Club participating in their various disciplines. Please visit the website for more details.
www.aeroclub.org.za/airweek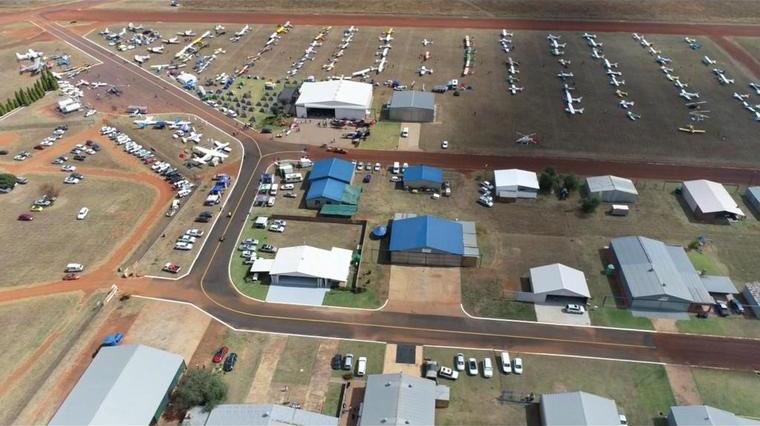 Airweek 2021

Registration is also open for those wishing to attend. You can register by taking this link: www.aeroclub.org.za/airweek/forms.gle/fNu45vALTcrRGzQMA

Those who wish to camp and hire tents can follow this link: www.aeroclub.org.za/airweek/forms.gle/fNu45vALTcrRGzQMA/forms.gle/jHhK9t2PGQvVWSvB8


For Exhibitors wishing to book exhibition space, visit the website www.aeroclub.org.za/airweek-the-2022-edition-exhibitor-information for details and Exhibitor forms.


If you have any queries or require additional information, please email rsvp@aeroclub.org.za


If you are not a member and wish to join the Aero Club and any of its sections, feel free to do so by accessing member-renewals-and-new-memberships

THE AER0 CLUB'S YEARBOOK IS NOW ON SALE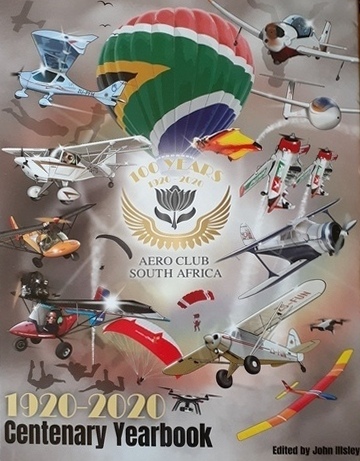 WWW.AEROCLUB.ORG.ZA/SHOP






18 to 20
SAPFA Precision Nationals at Brits Airfield. Contact Frank Eckard e-mail: frank.eckard@mweb.co.za Cell: 083 269 1516

18 to 20
SAPFA Rally training weekend Brits Airfield. Contact Tarryn Myburgh on E-mail: tarrynorford@gmail.com or Cell: 074 182 3589

26
Stellenbosch Air Show. Contact Anton Theart on E-mail: gm@stelfly.co.za

26
SAPFA Speed Rally at Witbank airfield. New date. Contact David le Roux on E-mail: david@pilotinsure.co.za or Cell: 073 338 5200







2
SAAF Museum Fly Day AFB Swartkop

2
Uitenhage Wings and Wheels. Contact Lourens Kruger on E-mail: lmk@telkomsa.net or Cell: 082 320 2615

3
RC Pylon Racing at RMAC. See www.mac.co.za for more info

6
EAA Chapter 322 Monthly Meeting at the EAA Auditorium, Rand Airport

8 to 10
Sling Aircraft fly-away to Tankwa Tented Camp in the Karoo. Contact Shanelle McKechnie on E-mail: shanelle@slingaircraft.com

9
SAPFA Brakpan Rally at Brakpan airfield. Contact Mary de Klerk on E-mail: mary@sapfa.co.za or Cell: 084 880 9000

9
EAA Young Eagles Day at Rhino Park Airfield. Contact Keaton Perkins at keatonperkins@hotmail.com

9
Steady Climb Fly-In at Rhino Park airfield. Contact David Le Roux on E-mail: david@pilotinsure.co.za or Cell: 073 338 5300

9
Robertson annual Fly-In breakfast 09h00 to 11h30. Contact Alwyn du Plessis on E-mail: boeredata@breede.co.za or Cell: 083 270 5888

9
Zuikerkop Country Game Lodge Fly-In. Contact Eddie 082 388 7640. www.zuikerkop.co.za

9 &10
SAC KwaZulu Natal Regionals venue Ladysmith airfield. Contact Annie Boon: on E-mail: chunge@mweb.co.za


22 to 24
Aero Club of South Africa Airweek at Middleburg airfield. Contact Rob Jonkers on E-mail: rob@aerosud.co.za or Cell: 082 804 7032

23
Rustenburg Airshow. Contact Lesego Serekwane on E-mail: lesego@marakanelo.co.za or Cell: 066 256 7302







27 April to 1 May
SAMAA Combined Power Nationals. Henley Model Airfield.

29 April to 1 May
SAGPA North meets South at Gariep Dam. Contact Juanita Kruger on E-mail: juanita.kruger@gmail.com or Cell: 082 040 9798

27 April to 2 May
PASA 2022 South African National Skydiving Championships, Skydive Pretoria. E-mail them on info@skydivepretoria.com or Cell +27814995739

30 April to 1 May
Queenstown Flying Club. For more information go to www.qfclub.co.za

4
EAA Chapter 322 Monthly Meeting at the EAA Auditorium, Rand Airport

6 to 8
Vryheid Vintage Car Club and Fly-In at Vryheid airfield. For more info contact Morne Strauss on E-mail: morne@imsbrokers.co.za or Cell: 073 7029870

7
Zandspruit Bush and Aero Estate Fly-in Hoedspruit. Contact Gary Whitecross on E-mail: gary@airplay.co.za or Cell: 082 553 2204


7
SAAF Museum Fly Day AFB Swartkop

13 to15
Battlefields Country Lodge annual fly-in. Please contact Dave O' Halloran on E-mail: gm@battlefieldslodge.co.za

14 &15
SAC Free State Regionals at Tempe airfield. Contact Annie Boon on E-mail: chunge@mweb.co.za

17 to 20
Nampo Harvest Day R30 Bothaville. Contact Wim Venter on E-mail: wim@grainsa.co.za or Tel: 012 816 8001
19 to 21

SAPFA President's Trophy Air Race - Tempe Airfield, Bloemfontein. For more info contact Rob Jonkers on E-mail: chairman@sapfa.co.za or Cell: 082 804 7032

28
Kroon Fly- In and Farmers Market. Kevin 061 008 9562 or Marius 083 419 6613

27 to 29
Bona Bona Fly-in. Website: www.bonabona.co.za/fly-in

28
FAKR Nav Rally. Contact Nandi on +27 83 577 8894 or kfc@iafrica.com







BAE SYSTEMS AND PIPISTREL SET TO COMBINE AEROSPACE EXPERTISE TO ADDRESS THE EVOLVING DEMANDS OF THE MILITARY AVIATION SECTOR





BAE Systems and Pipistrel Aircraft have announced plans to collaborate on the development of solutions for the defence and security market, including the application of electric aircraft.

The collaboration will see BAE Systems applying its expertise in advanced military aircraft together with Pipistrel's leading position in electrically powered aircraft, to explore the development of light-weight sustainable aircraft.
Electric-powered aircraft are one way that international Air Forces are looking to reduce carbon emissions, not only because they are more environmentally friendly than traditionally powered equivalent aircraft but they also deliver significantly reduced running costs.
Ian Muldowney, Chief Operating Officer, BAE Systems Air, said: "We're excited to be working with Pipistrel as a well-known leader in the light aircraft space, specialising in electric power. This is an opportunity to help evolve the range of products and services we can offer to our customers who are responding to rapidly changing defence and security priorities.
"While operational capability will always be the priority in defence, we know that solutions that are sympathetic to the environment are becoming increasingly important and our collaboration with Pipistrel presents a fantastic opportunity to leverage our joint expertise."
Ivo Boscarol, founder and CEO of Pipistrel Aircraft, said: "To address climate change, an unprecedented application of zero-emission technologies is necessary, especially in aviation. We welcome BAE Systems' initiative to embrace cutting edge and type-certified electric propulsion technologies that are already deployed in our Velis Electro. As we look into the future, we are excited about this collaboration, bringing enhanced potential for an even greater product."
The collaboration with Pipistrel is the latest commitment to sustainable aviation by BAE Systems, supporting its strategy to accelerate sustainable technology development through increased investment in research and development, as well as working with industry partners, small and medium-sized enterprises and academia.
The drive to develop sustainable products and solutions to meet evolving customer requirements is a key focus for BAE Systems, including areas such as electrification, increased use of synthetics and other greener energy sources.

STILL NO A-DARTER MISSILES FOR THE SAAF
Written by Guy Martin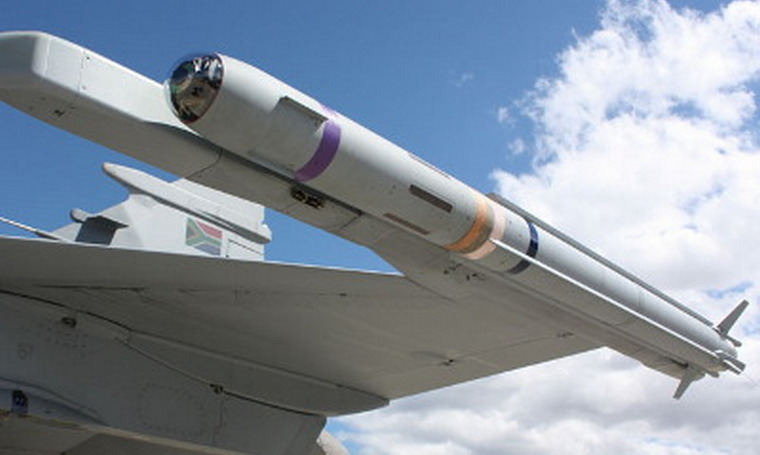 Denel Dynamics has been unable to deliver any production A-Darter air-to-air missiles to the South African Air Force (SAAF), forcing Armscor to contemplate contracting other companies to complete development and production.

This is according to a presentation by Armscor to the Joint Standing Committee on Defence on 24 February, giving an update on the commercialisation of the A-Darter and the impact on the SA Air Force, amongst other topics.
Armscor noted that the fifth-generation air-to-air missile (AAM) was developed jointly with Brazil under Project Assegai, with deliveries supposed to have been completed by March 2018. However, development was only completed in November 2019 - four years late.
Denel Dynamics was contracted in March 2015 to deliver eight practice (inert) missiles; 21 trainer missiles; and 41 operational missiles. However, to date only 16 practice/trainer missiles have been 'substantially completed' but they cannot be used because the missile hangers (the interface between the missile and the aircraft wing) have yet to be qualified. Denel discovered a safety issue with the hangers and is investigating different materials to meet requirements. Armscor said that once the hangars have been qualified, the SAAF can potentially take delivery of the first 16 missiles.
There is no progress to date on the balance of A-Darter missiles, including all operational missiles, "due to challenges faced by Denel." This includes its liquidity crisis that has seen it unable to receive components due to the non-payment of suppliers and a lack of capacity due to an exodus of skilled staff.
The delays have meant that the A-Darter, which should have been completed in 2015, is already seeing some obsolescence in certain areas. Limited re-engineering will be required before production can commence.
Google Block Ad
In the meantime, the South African Air Force continues to use the interim IRIS-T missile, which was acquired from Germany in 2009. Armscor is engaging with Diehl Defence on extending the IRIS-T's service life for another two years.
On the way forward, Armscor is looking at partnering with other local entities on completing the industrialisation and production of the A-Darter and has had several engagements with entities that have revealed a willingness and sufficient capacity to execute missile production. This would be by means of a partnering arrangement with Armscor and Denel. "To continue with A-Darter production is the only viable way forward," Armscor said.
The A-Darter, under development since 2006, features a two-colour seeker and decoy rejection software. Using the helmet sight, the A-Darter can engage targets off to the side of the fighter and it can also be used in an "over the shoulder" mode, pulling extremely high Gs - more than 80 - to engage an aircraft that is behind the launching fighter. The missile has a range of around 20 km. The weapon is intended to arm the SAAF's Gripen C/Ds, ultimately replacing the interim IRIS-T short range infrared guided missile. Brazil intended to acquire A-Darters for its own Gripen E/F fighters.
Since the retirement of the R-Darter, the SAAF does not have a beyond visual range AAM. This would have been addressed by the Denel Dynamics Marlin, which the company began testing in 2016. This new active radar-guided air-to-air missile will have a range of 100 km and will also be developed into an all-weather surface-to-air missile. However, with Denel's liquidity and capacity problems and the SANDF's declining budget, it is not clear how far this project will proceed.

PARAMOUNT ADDS COUNTER-DRONE CAPABILITIES TO MWARI AIRCRAFT
Written by defenceWeb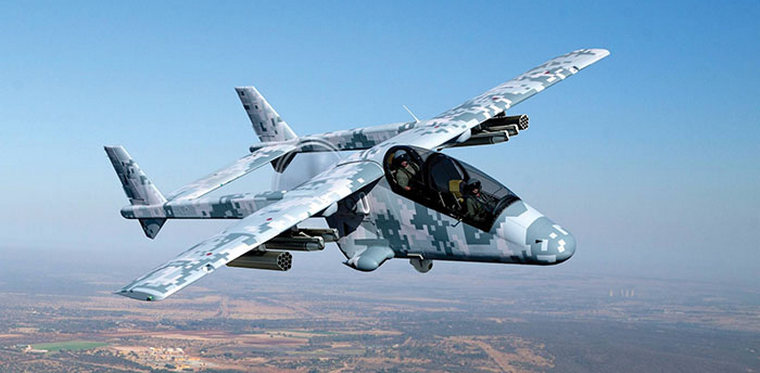 Paramount Group has added anti-drone technologies to its Mwari multi-mission aircraft, which it says will enable the deployment of the aircraft as a hunter and killer of Medium Altitude, Long Endurance (MALE) drones, or unmanned aerial vehicles (UAVs).

The addition of 'Find, Fix & Finish' technologies for the anti-drone defence environment are capable of engaging MALE drones at altitudes of 20 000-30 000 feet, Paramount said, where only highly sophisticated and costly ground-based air defence systems (GBADS) can reach and which would otherwise require the intervention of fighter jets.
"Advanced sensors, an extended range and pinpoint accuracy are at the forefront of the Mwari's innovative system design, making the platform an ideal solution for the threats posed by MALE drones to the territorial integrity of sovereign nations," the company said in a statement.
The Mwari is capable of loitering at a minimum speed of 110 knots for up to 10 hours of flight time (with optional external fuel tanks for added endurance). It can be fully equipped with air-to-air missiles (with an engagement range of 4 000 m) alongside rapid-fire, wing-mounted cannon pods (with an engagement range of 800 m), "offering the latest in advanced anti-drone lethality."
This capability builds on inherent onboard situational awareness technologies such as an encrypted, high-bandwidth data link and multi-spectrum search and track sensors, long range optical and radar surveillance systems, a SA7 CRM - Satellite Communication link, AIS, and real-time video. This hardware and software can assess targets, including MALE UAVs in the 2 000 kg class, typically flown in high altitude surveillance patterns.
Steve Griessel, CEO of Paramount Group, stated that, "Historically, prohibitive costs have restricted anti-drone systems targeting MALE drone threats. Amidst this paradigm is where the Mwari perfectly steps in, the next and best-in-class precision technology and able to operate at a fraction of the cost of alternative anti-drone solutions. No other singular aircraft has such an intuitive multi-mission application or can reach similar altitudes while hosting what is the industry's gold standard in situational awareness technology."
An Interchangeable Multi-Mission System Bay (IMSB) located in the fuselage further allows for system changes 'on the fly;' updates, additions and integrations in real-time are made possible, ensuring that the single airframe can be easily re-configured for different missions.
"We look forward to leveraging the innovative Mwari's robust applications as the pre-eminent anti-drone defence solution and to its exciting next steps in adoption by our global partners," Griesel concluded.
www.defenceweb.co.za

SONEX WAIEX AIRVENTURE 2022 ONE WEEK WONDER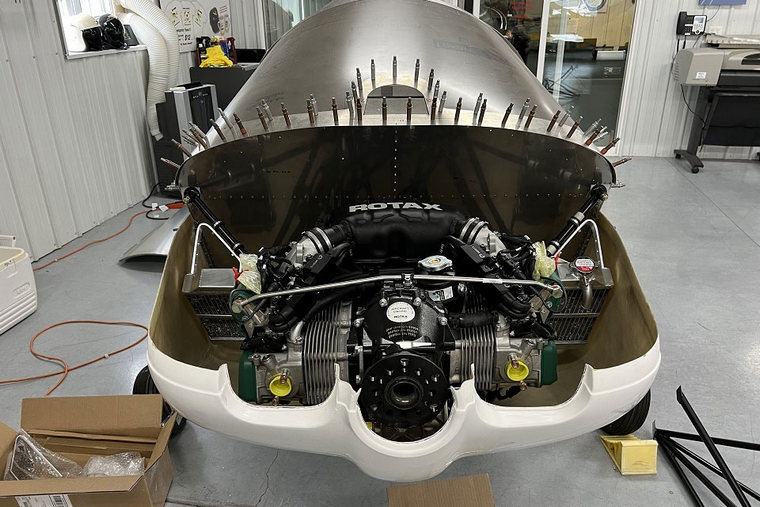 When volunteers gather at EAA AirVenture Oshkosh in 2022 to build an airplane in a week, that Sonex Waiex will feature a Rotax 912iS engine, bringing top engine technology to the One Week Wonder project. The One Week Wonder will start construction on Monday, July 25 - the opening day of AirVenture - with a goal to taxi the airplane during the final day's air show on Sunday, July 31

The Rotax 912iS was also the choice for EAA's One Week Wonder projects in 2014 and 2018. The fuel-injected engine provides durability and outstanding fuel economy for kit aircraft. "Rotax's involvement in the One Week Wonder project will help our volunteers and those participating in the project at Oshkosh next summer create a superb aircraft and show how aircraft construction is within the abilities of most people," said Charlie Becker, EAA's homebuilt community manager. "Quality, reliability and economy are attributes that we seek in this project:- the Rotax engine helps us get there."
The installation of the Rotax 912iS will also be a first for Sonex factory-designed installations, as Sonex expands its level of support for Rotax 912-series engines installations in its airframes. "The inclusion of a Rotax engine in the One Week Wonder shows the flexibility available with the Sonex airframe designs and the additional possibilities for builders," said Mark Schaible, owner of Sonex Aircraft. "We're working with our suppliers and technicians to ensure that the first factory-designed Rotax installation is an excellent fit for the Waiex and other airframes, and is fully supported by us."



DAHER'S BUSINESS VOLUME STRENGTHENS IN 2021 FOR ITS FAMILY OF KODIAK AND TBM TURBOPROP AIRCRAFT



Daher's Aircraft Division has announced the deliveries of 68 aircraft from its Kodiak and TBM single-engine turboprop production lines in 2021, along with record orders for another 50 of these aircraft to be delivered during 2022.

Last year's deliveries were led by 51 TBM very fast turboprop family airplanes in the TBM 940 and TBM 910 versions. In addition to the traditional customer base of TBM pilot-owners, 2021 also saw Daher fulfil the fleet order of four TBM 940s for France's DGA-EV government-run Flight Test organization.
As in previous years, the majority of TBMs delivered during 2021 were in North America (39 airplanes). Increased demand from European pilot-owners resulted in eight deliveries: two for France, two in the U.K., one for Germany, and one in the Netherlands, along with one each in two new countries for TBM customers: Cyprus, and Denmark.
The Kodiak 100 Series III's introduction - the first new version developed since the Kodiak sport and utility aircraft product line was acquired by the Daher Group three years ago - energized 2021 sales with 17 aircraft provided to a mix of corporate/business operators, private owners and special mission customers. North America was the leading market overall for these deliveries.
"We're proud of these impressive results for Daher's Aircraft Division in producing and delivering Kodiak and TBM aircraft - which are even more noteworthy considering the COVID-19 pandemic's impact on the supply chain, its effects on the economy and the downturn in international travel," commented Didier Kayat, the Daher CEO. "The perspectives for 2022 are extremely positive and it could be the best year ever for our aircraft manufacturing activity."
Nicolas Chabbert, the Senior Vice President of Daher's Aircraft Division, thanked the Kodiak and TBM customers for their confidence during an exceptionally challenging environment.
"These solid business results underscore the attributes of our aircraft as they continue to evolve in meeting customers' needs - especially in today's market conditions, where quality, value, efficiency and performance are, more than ever, key deciding points," Chabbert explained. "This is underscored by our introduction of the numerous enhancements on the Kodiak 100 Series III for improved flight safety, greater cabin comfort and augmented operational capabilities; as well as the HomeSafe™ emergency autoland system's integration on the TBM 940, which is a general aviation safety game-changer for owners and operators."



CESSNA GRAND CARAVAN EX FLEET TO GROW IN AFRICA IN SUPPORT OF TUNISIAN AIR FORCE

Textron Aviation has announced it was awarded a contract by ATI Engineering Services, LLC for four Cessna Grand Caravan EX aircraft for the Tunisian Air Force.

The Cessna Grand Caravan EX is designed and manufactured by Textron Aviation Inc., a Textron Inc. (NYSE:TXT) company
The fleet of Grand Caravan EX single-engine turboprops will aid the Tunisian Air Force in intelligence, surveillance and reconnaissance operations in the country.
Bob Gibbs, vice president, Special Mission Sales for Textron Aviation: "The fleet of Grand Caravan EX single-engine turboprops will aid the Tunisian Air Force in intelligence, surveillance and reconnaissance operations in the country," said Bob Gibbs, vice president, Special Mission Sales for Textron Aviation. "The aircraft is engineered for challenging missions, high payloads and short, unimproved runways, while delivering single-engine economy and simplicity. It is a perfect match for this mission throughout Africa."
ATI Engineering Services will modify and equip the aircraft with an electro-optical/infra-red sensor, operator console, tactical radio, video data link and night vision compatible lighting. These are the first Cessna Grand Caravan EX aircraft for the Tunisian Air Force.
Since 2014, the U.S. Government has provided grant aid funding for 16 Grand Caravan EX aircraft procured through Foreign Military Sale cases throughout Africa, with Tunisia being the latest recipient. U.S. Africa Command (AFRICOM) intent is to field multiple iterations of this configuration throughout Africa which will streamline logistics support and enhance partner nation interoperability, both of which is expected to reduce costs to the partner nation and to the US Government.
About the Cessna Grand Caravan EX
The Cessna Caravan platform has seen more than 2,900 aircraft delivered that are certified in 100 countries with nearly 24 million flight hours amassed worldwide since the aircraft was introduced. Caravans fulfil roles for multiple missions, ranging from flight training to recreation, commuter airlines to VIP transport, cargo carriers and humanitarian missions. The Grand Caravan EX aircraft is known for its dependable and efficient performance by regional airlines, charter operators and cargo carriers worldwide. The aircraft offers an impressive output of 867 horsepower and a rate of climb of 1,275 feet per minute.
Endless Special Missions Possibilities
When government, military and commercial customers want airborne solutions for critical missions, they turn to Textron Aviation. The company's aviation solutions provide the high performance and flight characteristics required to address the unique challenges of special mission operations.

TRADEWIND AVIATION EXPANDS WITH 20 BRAND-NEW PC-12 NGX



Tradewind Aviation has signed an order for 20 new PC-12 NGX, expanding its fleet of Pilatus PC-12s to 38 - one of the largest in the global aviation industry. The first single-engine turboprop is slated for delivery in the third quarter 2022, with the remaining orders scheduled to deliver over the next five years at a rate of three to four PC-12 NGX per year.

Tradewind Aviation, the market leader in regional air mobility, has announce its firm order of 20 brand-new PC-12 NGX single-engine turboprop aircraft. The company has operated both on-demand private charter and scheduled "Shuttle" service throughout the US and Caribbean since 2001. In addition to strengthening Tradewind's long-standing relationship with the leading Swiss aerospace manufacturer, the purchase will enable the private aviation company to significantly grow and enhance its Pilatus fleet, benefitting both clientele and crew members alike.
Eric Zipkin, Co-Founder and President of Tradewind Aviation said: "We are excited to grow our fleet of Pilatus PC-12 NGX turboprops and further our partnership with a well-respected industry leader. The latest Pilatus enhancements will benefit our crew and clientele. We look forward to continuing to deliver excellent service to our clients and to Tradewind's constant growth over the coming years."
Thomas Bosshard, CEO of Pilatus Business Aircraft Ltd added: "Our customers value the reliability, performance, safety and innovation that the PC-12 NGX has to offer, and market demand remains strong. We are pleased to continue our partnership with Tradewind as they upgrade and expand their fleet and we look forward to celebrating their uninterrupted success for years to come."
Tradewind currently enjoys year-on-year growth and increased demand for private charter and scheduled shuttle flights. This is a clear reflection of the airline's upward trajectory over the coming years as Tradewind adds new route patterns and service options.
PC-12 NGX - the future of turboprop technology
The latest version of the PC-12, the NGX boasts a completely redesigned and modernised cabin, featuring larger windows and versatile BMW Designworks seating, making for a more enjoyable and productive passenger experience. Its powerful, worldwide proven Pratt & Whitney Canada PT6 E-Series engine and advanced single-pilot avionics system automate the flight controls, allowing for lower fuel burn and less noise. The innovative and efficient features of the PC-12 NGX correlate with Tradewind's commitment to sustainability and new carbon offset programme, which will allow their customers to access remote destinations while combatting climate change.



FRANCE AND SPAIN LAUNCH TIGER MKIII PROGRAMME



OCCAR (Organisation for Joint Armament Cooperation), on behalf of the French and Spanish Armament General Directorate, the DGA (Direction Générale de l'Armement) and the DGAM (Dirección General de Armamento y Material) has awarded a contract to Airbus Helicopters for the development, production, and initial in-service support of the Tiger MkIII attack helicopter upgrade programme.

The contract includes the upgrade of 42 aircraft for France (with the possibility to add another 25 helicopters) and 18 for Spain. In addition, the contract provides the possibility for Germany to later join the Tiger MkIII programme. The first prototype is scheduled for an inaugural flight in 2025. First delivery to the French Armament General Directorate (DGA) will take place in late 2029 followed by a first delivery to Spain in 2030. Development and upgrade work will be conducted in Airbus Helicopters facilities in Albacete (Spain), Marignane (France) and Donauwörth (Germany).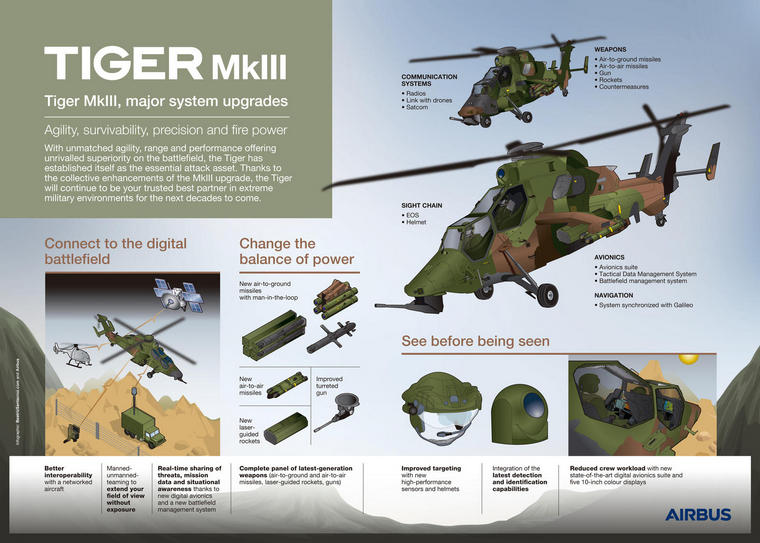 "The Tiger MkIII programme will provide a European answer to the need for a state-of-the-art attack helicopter for the decades to come. With this upgrade, the Tiger will remain an essential and modern asset to its armies and reinforce defence cooperation in Europe," said Bruno Even, Airbus Helicopters CEO. He added: "The Tiger MkIII will have no equivalent in the world for high intensity operations and will further improve the connectivity, precision and fire power capabilities of the current Tiger".
Tiger MkIII is a comprehensive upgrade of the European attack helicopter's systems. Proven in combat, the Tiger is difficult to detect, highly agile and highly survivable, something operators will continue to benefit from with the MkIII upgrade. The new standard will allow the platform to be connected to the digital battlefield in order to perform manned-unmanned teaming as well as share tactical information in real time. It will also provide an unrivalled range of weapons (turret gun, laser-guided rockets and missiles) and renewed detection and targeting capabilities. The integration of state-of-the art avionics will reduce the crew's workload and enable them to be fully focused on mission execution.
Google Block Ad
The Tiger MkIII standard configuration will include the integration of the Safran Strix NG sights, the Thales FlytX avionics suite, the Topowl DD helmet-mounted sight display, an Indra IFF upgrade, Thales GNSS and Safran's inertial navigation system. The communication suite will be upgraded with Thales' Contact/Synaps radio and data links dedicated to manned/unmanned teaming. Moreover, for Spain Link16 and SATCOM functionalities will be included. The Spanish Tiger MkIII will be equipped with a battlefield management system and countermeasures provided by Indra, whereas the French Tiger MkIII will be equipped with a battlefield management system by ATOS and countermeasures provided by Thales. The new weapon package for France will include the MBDA MAST-F (Future Tactical Air-to-Surface Missile) and Mistral 3 air-to-air missile. For Spain, new capabilities will include 70mm guided rockets and a new air to ground missile.
Airbus Helicopters is fully committed to supporting the Tiger fleet. In 2019, a tri-lateral Global Support Contract was signed with OCCAR. It aimed at boosting the availability rate of the Tigers in service in the French, German and Spanish Armies. Thanks to this contract, the availability rate for the French Army Tiger fleet has been significantly progressing over the past couple of years. Further positive results are expected in the coming months in Spain, Germany and France.



ROBINSON RECEIVES TWO MORE ORDERS FOR R66 POLICE HELICOPTERS FROM POLK COUNTY SHERIFF'S OFFICE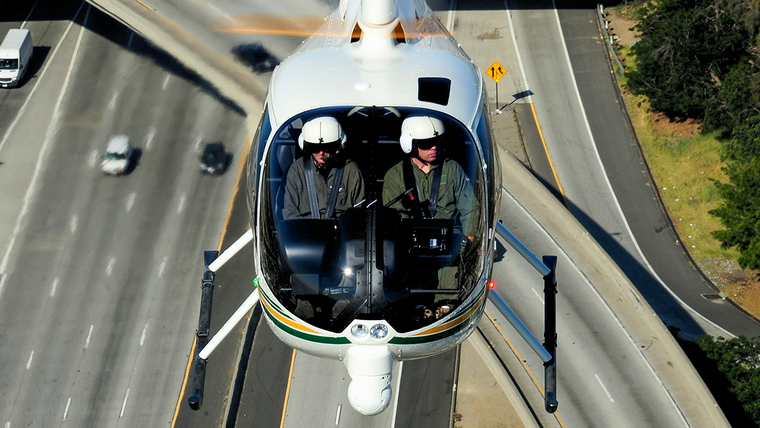 Robinson Helicopter Company received two more R66 Police helicopter orders from Florida's Polk County Sheriff's Office (PCSO) less than a year after the department took delivery of its first R66 Police helicopter.

Centrally located between Orlando and Tampa, PSCO flies, on average, 1,100 hours each year providing air support for every law enforcement agency in its 2,000 square mile county (pop. 750,000) as well as surrounding counties. "We are adding a second and third R66 because of our confidence in the helicopter's ability and functionality. It's a great aircraft that has reduced our operating costs by nearly fifty percent," said Sheriff Grady Judd.
Both R66s will be equipped with auxiliary fuel tanks and impact resistant windshields, NVG compatible lighting in the cockpit with a full complement of modern avionics including a Garmin G500H display, AeroComputers moving map system, Genesys HeliSAS Autopilot, Technisonic tactical radio and a Wescam MX-10 camera system.
With a speed of up to 130 kts (241 km) per hour and a useful load of 786 lb (357 kg), the four-place Robinson R66 Police combines power, performance and payload with mission-specific equipment. Turnkey ready, the R66 Police helicopter is ready for patrol the moment it arrives on station.
Both aircraft are scheduled for delivery in 2022.

LEONARDO SIGNS NEW AGREEMENT TO SUPPLY AW609 TILTROTORS FOR PASSENGER AND UTILITY TRANSPORT MISSIONS TO EUROPEAN OPERATOR



Long-established Leonardo helicopter operator is set use four AW609s for VIP/corporate and utility tasks supporting its point-to-point operations worldwide. With its unique combination of turboprop-like performance and helicopter-like versatility, the AW609 will provide a unique contribution to revolutionize air mobility and operations for a range of tasks including passenger transport, rescue and patrol among others.

The AW609 tiltrotor sets another major milestone further expanding its future user base with the addition of an undisclosed, long-established European operator of Leonardo helicopters. Under the signed agreement, this operator aims at introducing four AW609s to carry out a range of passenger transport missions supporting its point-to-point operations worldwide. For this purpose, the tiltrotors will have different dedicated configurations including VIP/Corporate and Passenger/Utility transport.
Gian Piero Cutillo, Leonardo Helicopters MD, said "With the distinguished characteristics of the AW609, combining turboprop-like performance (speed, range, altitude) and rotorcraft versatility (vertical take-off / landing and hovering) in all-weather conditions and with its limited infrastructural impact thanks to its helicopter-like footprint; the new operator will deliver outstanding services in its markets. Generally, we're convinced, more than ever, that the AW609 will truly revolutionize point-to-point connections and other air operations, providing a major contribution as the use of air space evolves further."
This latest result in Europe comes after the first appearance of the AW609 in the Middle East with its official presentation in Dubai in late 2021, which marked the global commercial launch of the revolutionary multirole aircraft as it gets closer to the world's first civil certification for a tiltrotor. The AW609 will also contribute to maintain Leonardo's leadership in the VIP multiengine rotorcraft market, which has accounted for a 45% global share in value over the last ten years. It will be part of the range of VIP solutions offered under the recently launched Agusta brand which embodies the company's distinctive design, technology, service philosophy and values in the executive transport sphere.
The AW609 excels at providing fast point-to-point transportation at long ranges, whether it is connecting city centres or providing timely access to remote locations, hosting up to nine passengers in the comfort of a pressurized cabin and it is therefore poised to transform not only private and business travel, but also emergency medical service (EMS), search and rescue (SAR), offshore operations and patrol, among other tasks and with both private and government users.
The first production AW609 has recently started ground testing in Philadelphia while the second one is currently being assembled at the same Leonardo facility in USA. The programme development has logged in excess of 1700 flight hours in USA and Italy to date. Users will be provided with comprehensive support and training packages primarily headquartered at the company's new Training Academy in Philadelphia, opened in 2021, also including the world's first AW609 Full Flight Simulator.




SOUTH AFRICA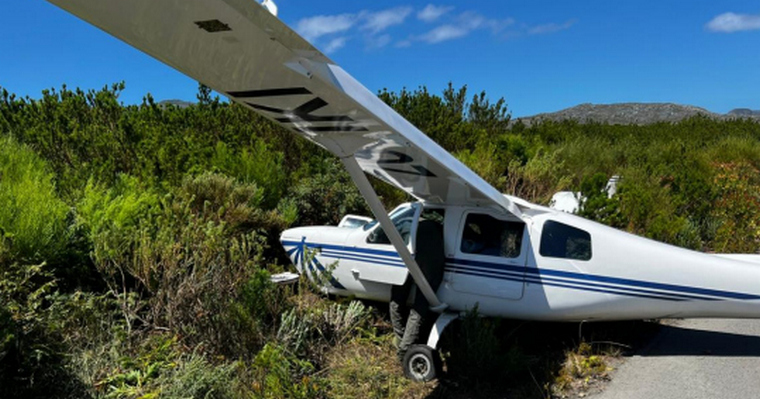 10 FEB 2022

On 10 February 2022 at 0930Z, a pilot accompanied by a passenger on-board a Jabiru 430 with registration ZU-IKI took off on a private flight from Robertson Aerodrome (FARS) with the intention to land at Morning Star Aerodrome, situated approximately 3 nautical miles (nm) north-east of Table View (next to the N7) in the Western Cape province.
The flight was conducted under visual flight rules (VFR) by day and under the provisions of Part 94 of the Civil Aviation Regulations (CAR) 2011 as amended.
The pilot reported that he conducted a pre-flight check, as well as the upliftment of 73 litres of fuel at FARS. After take-off, the pilot and the passenger flew towards Cape Town CBD, then west towards Robben Island. Thereafter they routed south along the coast towards the Cape Peninsula at 1500 feet above ground level (AGL). At approximately 1110Z, the pilot heard a loud bang from the aircraft's engine, followed by a sudden loss of power.





The aircraft's engine stopped and the pilot could not restart the engine. The pilot then turned the aircraft left towards the land, made a MAYDAY call on frequency 125.80-Megahertz (MHz) (Special Rules West Uncontrolled Airspace) and reported 'I am going down', while attempting to make a forced landing.
A South African Air Force (SAAF) helicopter that was flying in the vicinity at the time heard the MAYDAY transmission on the same frequency and enquired about the ZU-IKI's position and their intentions. The pilot of ZU-IKI responded that they were approximately 6nm north of Cape Point and intended to do a forced landing on the road.
There was no further communication between the pilots of the SAAF helicopter and ZU-IKI.
The pilot then executed a forced landing on a road in the Cape Point Nature Reserve. During the landing roll, the left wing clipped the fynbos which was on the left of the road and the aircraft ground looped (to the left) and came to rest with the nose in the fynbos.
The SAAF helicopter pilot flew towards the direction given by the pilot of ZU-IKI and spotted the aircraft from the air.
Civilians from two vehicles and a motorcyclist who were at the scene assisted the occupants of ZU-IKI while the SAAF helicopter pilot landed on the road close by. The pilot and the passenger of the ZU-IKI were injured and the aircraft was substantially damaged while the propeller had detached from the hub during the landing sequence. The emergency services personnel were notified of the accident and the pilot and the passenger were rushed to a local hospital for treatment.
The SAAF pilot noted fuel leaking from the wings of the ZU-IKI aircraft. To prevent any possible post-impact fire, he opened the engine cowling and disconnected the battery. A cordless electric drill and a socket were found inside the engine bay. The aircraft sustained damage to the right wing, horizontal stabiliser, undercarriage, nose wheel, propeller and fuselage.
The accident occurred during daylight in the Cape Point Nature Reserve.



South Africa, Alldays, Limpopo: A Kit planes for Africa Safari LSA crashed into a field near Alldays, Limpopo, after a technical malfunction. Both occupants were seriously injured.
Austria, near Radstadt, St. Johann im Pongau: A hot air balloon with five on board crash landed in strong winds near Radstadt, St. Johann im Pongau, injuring five occupants. One occupant was thrown out of the basket.

Ukraine, Kherson Oblast: Ukrainian Forces shot down a Russian Air Force Ka-52 "Alligator" attack helicopter, operated by 55 OVP, in Kherson Oblast. One of the occupants died and the other sustained serious injuries.
Japan, Iejima Airport: A Beechcraft A36 Bonanza operated by MESH support (Medical Evacuation Service with Helicopter) support, a Nonprofit Organization in Okinawa, Japan, with two on board crashed into a boundary fence just short of the runway 04 at Iejima Airport. JA4577 took off from Iejima Airport for a touch-and-go training flight. The accident happened about 10 minutes after the first take-off. The instructor and trainee pilot died in the accident and the aircraft was completely destroyed by the post impact fire.

Germany, Riepe: An ADAC Luftrettung Airbus Helicopters H-145 aeromedical helicopter suffered minor damage when it landed on a wooden pole at Riepe, Germany. The helicopter was dispatched due to a medical emergency involving a child. What the pilot of the helicopter overlooked in the still prevailing darkness was a wooden pole in the middle of the meadow. It was precisely this point that the pilot chose to land, so the wooden pole was drilled through the floor of the rescue helicopter into the cockpit during landing. Nobody was injured.
Taiwan, sea off Chihhang AB: A Republic of China Air Force Dassault Mirage 2000-5 fighter jet crashed under unknown circumstances into the sea off Chihhang AB. The pilot ejected safely and was rescued.





12 MARCH 1908

AEA Red Wing, flying from the surface of Keuka Lake near Hammondsport, New York. Flight distance is 97.2 m (319 ft) but ends with the aircraft collapsing on the ground, leaving the pilot slightly bruised. This is the first public demonstration of a powered aircraft flight in the United States.


The Red Wing (or Aerodrome #1) was an early aircraft designed by Thomas Selfridge and built by the Aerial Experiment Association in 1908. It was named after the bright red colour of its silk wings - chosen to achieve the best result with the photographic materials and techniques of the day.
On 12 March 1908, Frederick W. Baldwin piloted the aircraft off the frozen Keuka Lake near Hammondsport, New York in what would be the first public demonstration of a powered aircraft flight in the United States as well as the first flight by a Canadian pilot.
The aircraft covered 319 ft (97 m) at a height of around 20 ft (6 m). This was said to be the longest "first flight" by either an aircraft or a pilot, up until that date. On March 17, Baldwin attempted a second flight, also from the ice of Keuka Lake, before crashing 20 seconds after take-off. A portion of the tail gave way, bringing the test to an end. The Red Wing was damaged beyond repair.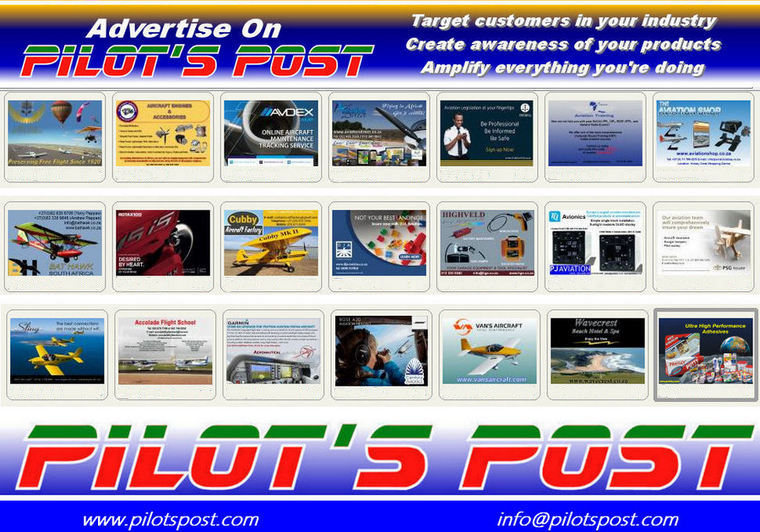 Google Banner Ad