Compiled by Willie Bodenstein



Google Banner Ad



THIS WEEK IN MIDWEEK UPDATE
3
Aero Club Communique March 2022 #3.
Proposal to licence Aerodromes.
Qatari Gazelles for Rwanda.
The next big thing in flight has arrived - Cessna Skycourier twin utility turboprop earns FAA type certification.
Bestfly signs purchase agreement for first Bell 505 sale in West Africa.
Airbus' high-voltage battery technology prepares for EcoPulse flight test and beyond.
Tradewind Aviation expands with 20 brand-new PC-12 NGX.
Falcon 900LX selected by UK Ministry of Defence for VIP transport.
Genesys Aerosystems is developing new functionality for HeliSAS® Autopilot product line.
Worldwide incidents and accidents.
This week in history, Orville Wright opens the first Wright Flying School in Montgomery, Ala.



Google Block Ad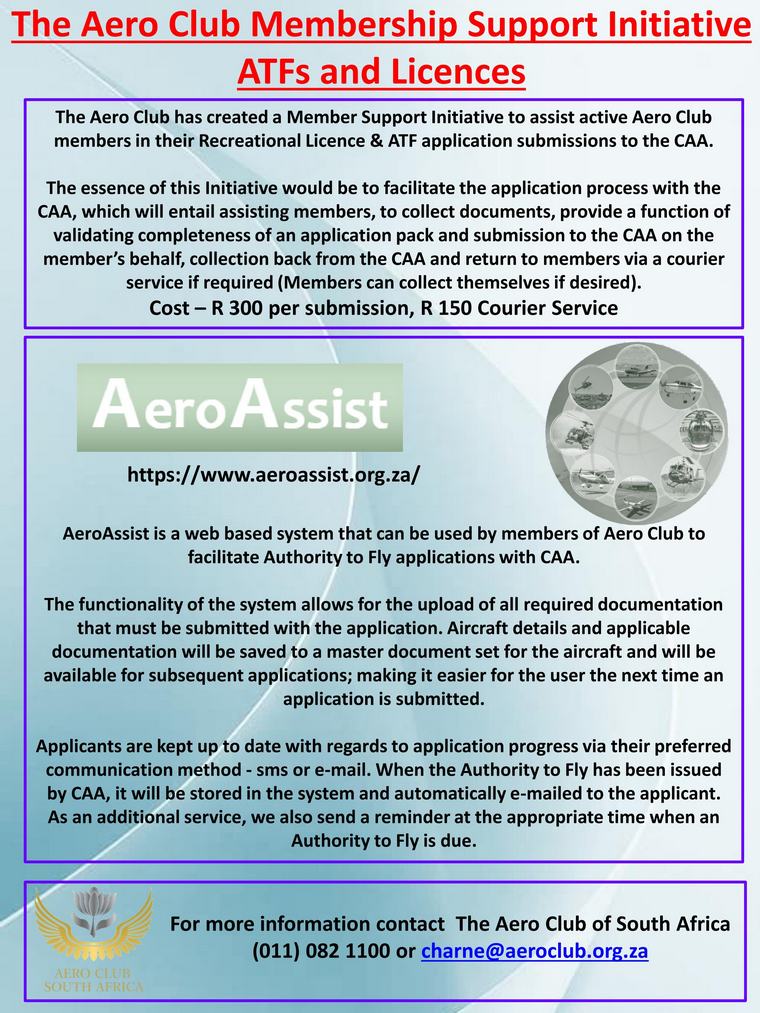 AERO CLUB COMMUNIQUE MARCH 2022 #3

AGM Feedback: -
The 81st Annual General Meeting of the Aero Club of South Africa was held on the 15th March at 18h30. This was a virtual AGM - as everything is virtual these days - with around 44 members in attendance as well as 12 Member Associations. It was thus well represented and thanks are extended to those who could attend. The topics, other than the statutory requirements that make up an AGM, included the planning for Airweek 2022 building on the success of 2021 and a number of topics covering the Aero Club's Advocacy interactions with the regulator.

In terms of the election of the Office Bearers for 2022, Rob Jonkers was elected as the Chairman while the Vice Chairman post is vacant as Marthinus Potgieter has stood down, although he will be available for the next 3 months to support advocacy matters until suitable candidates are secured to cover the advocacy portfolio. Iaan Myburgh fulfils the Treasurer portfolio while Walter Doubell fulfils the portfolio of elected Officer. It was also deliberated that additional elected officers will be sought for succession planning and distribution of workload within the various Aero Club functions.

The draft minutes for this AGM have been posted on the Aero Club website. Go to www.aeroclub.org.za

PROPOSAL TO LICENCE AERODROMES

The CAA has again put forward a proposal to licence aerodromes, which will have a huge impact to the cost of operation of many of our airfields and which may hamper or even curtail your operations. The link below provides the proposal that will be discussed at the next Carcom. If you could please read the entire document and comment - this first section is of great significance to our recreational flying activities. Also share this with any other members or non-members alike, as it affects our entire GA / RA industry. If we don't collectively comment and oppose this proposal, it will allow this proposed amendment to be promulgated.

139.05.1 REQUIREMENTS FOR AERODROME LICENCE 1.
Aerodrome types
(a) An aerodrome where charter operations take place shall be licenced as a Type A aerodrome.
(b) An aerodrome where Annex 1 aviation training excluding gliders and balloons is conducted shall be licenced as a Type B aerodrome.
(c) An aerodrome that is in the proximity of existing facilities and an aerodrome where operation may conflict or create a hazard shall be licenced as a Type C aerodrome.

139.05.10 AERODROME RESCUE AND FIREFIGHTING
(1) The level of protection to be provided for rescue and firefighting service shall be as prescribed in the applicability table
(2) An aerodrome licensed as Type B shall have the rescue fire-fighting equipment as prescribed.

Electronic copies of the draft amendments are available in the South African Civil Aviation Authority website at www.caa.co.za and may also be requested from Pretty Monyela at monyelap@caa.co.za. Interested persons are hereby invited to submit written comments on these draft amendments on or before the 26 March 2022 to the Chairperson: CARCom, for the attention of:

Sipho Skosana
Private Bag X73, Halfway House,1685
Email: skosanas@caa.co.za

Please CC your email to:

office@aeroclub.org.za




THE AER0 CLUB'S YEARBOOK IS NOW ON SALE

WWW.AEROCLUB.ORG.ZA/SHOP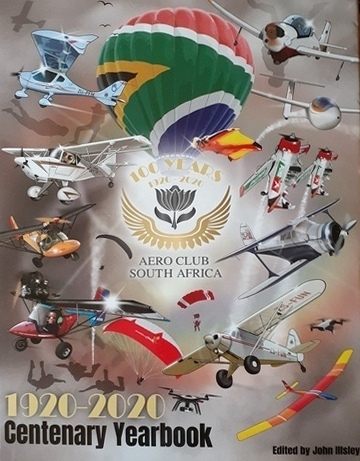 26
Stellenbosch Airshow. Contact Anton Theart on E-mail: gm@stelfly.co.za

26
SAPFA Speed Rally at Witbank airfield. New date. Contact David le Roux on E-mail: david@pilotinsure.co.za or Cell: 073 338 5200







2
SAAF Museum Fly Day AFB Swartkop

2
Uitenhage Wings and Wheels. Contact Lourens Kruger on E-mail: lmk@telkomsa.net or Cell: 082 320 2615

3
RC Pylon Racing at RMAC. www.mac.co.za

6
EAA Chapter 322 Monthly Meeting at the EAA Auditorium, Rand Airport

8 to 10
Sling Aircraft fly-away to Tankwa Tented Camp in the Karoo. Contact Shanelle McKechnie on E-mail: shanelle@slingaircraft.com

9
SAPFA Brakpan Rally at Brakpan airfield. Contact Mary de Klerk on E-mail: mary@sapfa.co.za or Cell: 084 880 9000

9
EAA Young Eagles Day at Rhino Park Airfield. Contact Keaton Perkins on E-mail keatonperkins@hotmail.com

9
Steady Climb Fly-In at Rhino Park airfield. Contact David Le Roux on E-mail: david@pilotinsure.co.za or Cell: 073 338 5300

9
Robertson annual Fly-In breakfast 09h00 to 11h30. Contact Alwyn du Plessis on E-mail: boeredata@breede.co.za or Cell: 083 270 5888

9
Zuikerkop Country Game Lodge Fly-In. Contact Eddie on 082 388 7640. Or visit www.zuikerkop.co.za

9 &10
SAC KwaZulu Natal Regionals venue Ladysmith airfield. Contact Annie Boon on E-mail: chunge@mweb.co.za

22 to 24
Aero Club of South Africa Airweek at Middleburg airfield. Contact Rob Jonkers on E-mail: rob@aerosud.co.za or Cell: 082 804 7032

23
Rustenburg Airshow. Contact Lesego Serekwane on E-mail: lesego@marakanelo.co.za or Cell: 066 256 7302







27 April to 1 May
SAMAA Combined Power Nationals. Henley Model Airfield.

29 April to 1 May
SAGPA North meets South at Gariep Dam. Contact Juanita Kruger on E-mail: juanita.kruger@gmail.com or Cell: 082 040 9798

27 April to 2 May
PASA 2022 South African National Skydiving Championships, Skydive Pretoria. More info available from info@skydivepretoria.com or +27814995739

30 April to 1 May
Queenstown Flying Club. For more information go to www.qfclub.co.za
4

EAA Chapter 322 Monthly Meeting at the EAA Auditorium, Rand Airport

6 to 8
Vryheid Vintage Car Club and Fly-In at Vryheid airfield. For more info contact Morne Strauss on E-mail: morne@imsbrokers.co.za or Cell: 073 7029870

7
Zandspruit Bush and Aero Estate Fly-In at Hoedspruit. Gary Whitecross has more info on E-mail: gary@airplay.co.za or Cell: 082 553 2204

7
SAAF Museum Fly Day AFB Swartkop

13 to15
Battlefields Country Lodge annual Fly-In. Please contact Dave O' Halloran on E-mail: gm@battlefieldslodge.co.za

14 &15
SAC Free State Regionals at Tempe airfield. Contact Annie Boon on E-mail: chunge@mweb.co.za

17 to 20
Nampo Harvest Day R30 Bothaville. Contact Wim Venter on E-mail: wim@grainsa.co.za or tel: 012 816 8001

19 to 21
SAPFA President's Trophy Air Race - Tempe Airfield, Bloemfontein. For more info contact Rob Jonkers on E-mail: chairman@sapfa.co.za or Cell: 082 804 7032

28
Kroon Fly-In and Farmers Market. Contact Kevin 061 008 9562 or Marius 083 419 6613

27 to 29
Bona Bona Fly-In. Website: www.bonabona.co.za/fly-in

28
FAKR Nav Rally. Contact Nandi on +27 83 577 8894 or kfc@iafrica.com







QATARI GAZELLES FOR RWANDA

Written by defenceWeb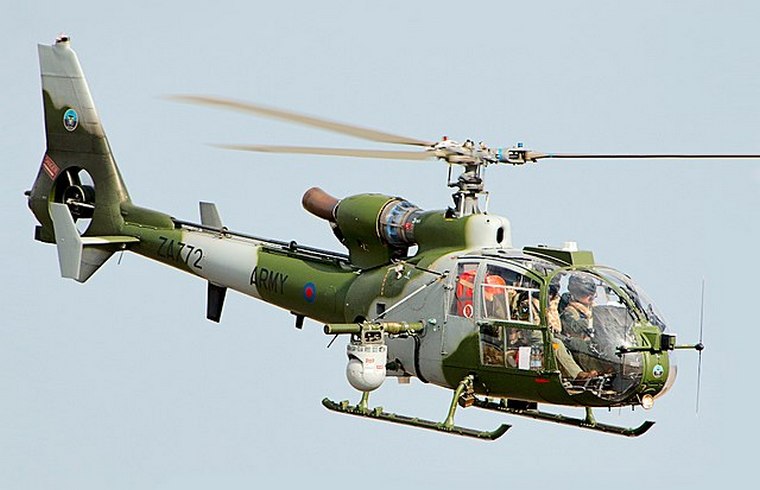 The Rwanda Defence Force has received two SA 342 Gazelle helicopters from Qatar as the two countries strengthen defence ties. The Chief of Staff of the Qatar Armed Forces, Lieutenant General Salem Bin Hamad Al Aqeel Al Nabit and his delegation spent three days in Rwanda on an official visit from 1 March. The Qatari Ministry of Defence subsequently released a video showing at least two Gazelles at Kigali Air Base.

The helicopters were not seen clearly but were fitted with the engine dust filters used by Middle Eastern militaries and painted in desert camouflage, Janes reports. Rwanda has operated Gazelles since the late 1980s.
According to Avions Legendaires, the two second hand Gazelles were delivered by a Qatari C-17 Globemaster III, along with 2.5 tons of spare parts. No weaponry was delivered.

Qatar and Rwanda have been strengthening defence ties and according to the Rwandan Ministry of Defence, last week's bilateral discussions "focused on cooperation between Qatar Armed Forces and Rwanda Defence Force in a wide range of defence and security issues. The discussions were concluded with the signing of a Memorandum of Understanding (MoU) between the Qatar Armed Forces and Rwanda Defence Force on expanding the spheres of cooperation in defence and security."
Rwanda is apparently also interested in acquiring six Alpha Jets from Qatar.
Qatar has provided military equipment to other African nations, notably armoured vehicles to Somalia and Mali.
www.defenceweb.co.za



THE NEXT BIG THING IN FLIGHT HAS ARRIVED - CESSNA SKYCOURIER TWIN UTILITY TURBOPROP EARNS FAA TYPE CERTIFICATION

Textron Aviation has announced that the Federal Aviation Administration has granted type certification for the new twin-engine, large-utility turboprop Cessna SkyCourier. Using a clean-sheet design and advanced manufacturing processes, the high-wing aircraft's production line is underway and the first unit will soon enter the market with launch customer FedEx Express.

"Achieving FAA certification for the Cessna SkyCourier demonstrates the expertise and hard work of our employees, as well as Textron Aviation's continued investment in providing solutions for our customers," said Ron Draper, president and CEO, Textron Aviation. "Our clean-sheet design brings to this segment what customers said they need: the ability to load, fly, unload and repeat with low operating costs and maximum cabin flexibility and efficiency. We expect the SkyCourier to be a workhorse of the fleet for FedEx and many other customers around the globe for decades to come."
Three SkyCourier aircraft accumulated more than 2,100 hours throughout the flight test program, which formally started with an inaugural flight in May 2020. The company rolled out the first production unit of the SkyCourier earlier this year at the company's manufacturing facility in Wichita.
Achieving FAA certification for the Cessna SkyCourier demonstrates the expertise and hard work of our employees, as well as Textron Aviation's continued investment in providing solutions for our customers.

Ron Draper, president and CEO, Textron Aviation
Launch customer FedEx Express has agreed to an initial fleet order of 50 cargo aircraft and options for 50 more. FedEx Express participated in Textron Aviation's Customer Advisory Board along with other fleet operators to help shape the aircraft's design, features and serviceability.
About the Cessna SkyCourier
The Cessna SkyCourier twin-engine, high-wing turboprop offers a combination of performance and lower operating costs for air freight, passenger and special mission operators. In addition to the freighter version, there is a 19-passenger variant of the SkyCourier that includes separate crew and passenger entries for smooth boarding, as well as large cabin windows for natural light and views. Both configurations offer single-point pressure refuelling to enable faster turnarounds.
The aircraft is powered by two wing-mounted Pratt & Whitney PT6A-65SC turboprop engines and features the McCauley Propeller C779, a heavy-duty and reliable 110-inch aluminium four-blade propeller, which is full feathering with reversible pitch, designed to enhance the performance of the aircraft while hauling large loads. The SkyCourier is operated with Garmin G1000 NXi avionics. It has a maximum cruise speed of more than 200 knots and a 900 nautical-mile maximum range. The aircraft features a large door and a flat floor cabin while the freighter version can hold up to three LD3 shipping containers with an impressive 6,000 pounds of payload capability.

BESTFLY SIGNS PURCHASE AGREEMENT FOR FIRST BELL 505 SALE IN WEST AFRICA



Bell Textron Inc., a Textron Inc. (NYSE: TXT) company, has announced a signed purchase agreement for a Bell 505 to BESTFLY, an Angolan aviation company, with the intent to purchase a second 505 within six months. This is the first 505 sale in Angola and West Africa. The first aircraft is expected to be delivered October 2022 and the second aircraft delivery date is October 2023. The aircraft will be used for corporate transportation around the country.

"Nuno and Alcinda Pereira embody the very spirit for which the Bell 505 was created, enabling extraordinary people to do extraordinary things," said Sameer Rehman, managing director, Africa and the Middle East. "Their pioneering efforts in West Africa will be further enhanced with the entry of the first Bell 505 in that region. We are privileged to work alongside the BESTFLY team as we begin our journey with the Bell 505 in West Africa."
BESTFLY, which was established in 2009, offers cost-effective services using private, chartered aircraft.
"We are proud to accept the delivery of the first Bell 505 in Angola and West Africa," said Nuno Pereira, managing director, BESTFLY. "The Bell 505 will be a great addition to our fleet of aircraft. It exceeded our expectations with the large, customizable cabin and fully integrated high-tech features. With the purchase of this aircraft, we are demonstrating our commitment toward enhancing the aviation industry in Angola. The Bell 505 will be utilized in developing the corporate transportation and sightseeing markets in the region."
Bell has almost 30 505s operating in Africa and the Middle East and more than 300 operating worldwide. With a speed of 125 knots (232 kilometres per hour) and a useful load of 1,500 pounds (680 kilograms), the Bell 505 is designed to be safe and easy to fly while providing unmatched value to the operator.

AIRBUS' HIGH-VOLTAGE BATTERY TECHNOLOGY PREPARES FOR ECOPULSE FLIGHT TEST AND BEYOND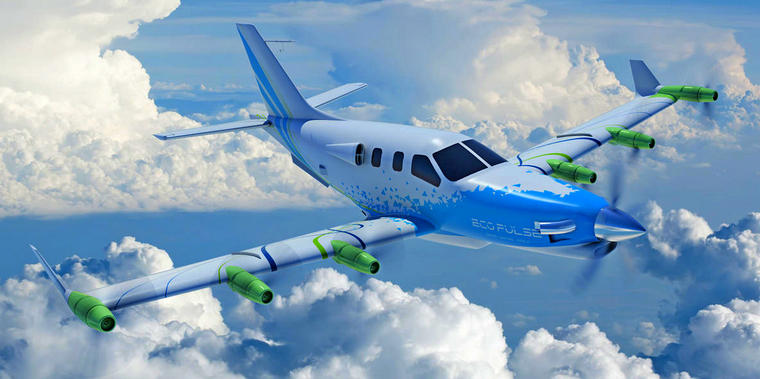 The new battery in the EcoPulse* demonstrator is Airbus' latest "technology brick" to enable our future aircraft to further support decarbonisation EcoPulse™ - A new approach to distributed propulsion for aircraft developed by Airbus, Daher and Safran.

In June last year, Airbus successfully performed the EcoPulse* wind tunnel testing at its facility in Filton, UK. These tests evaluated the performance characteristics of the propeller and the cooling process of the six 'distributed' electric propulsion units. In 2022, the assembly of the demonstrator - a light aircraft platform supplied by Daher* - is well underway, paving the way for its first test flight later this year.
Now we focus the spotlight on another key enabler being finalised for the EcoPulse demonstrator: the high-voltage Lithium-Ion main battery system developed by Airbus Defence and Space in Toulouse. While not taking centre-stage visually, this new battery is nevertheless a very significant innovation which is central to the electrification demonstration with EcoPulse, especially as it is pushing the boundaries for high voltage batteries to be used in an aircraft.

The battery itself is approximately 2.3m long by 75cm wide and 20cm deep. It is mounted under the fuselage and integrated with a reinforced aerodynamic fairing. The battery is one of the two electric sources on the demonstrator, the other being an "e-Auxiliary power Unit" (e-APU) provided by Safran.
Lightweight, compact, with very high battery power and energy density, the battery reaches these goals thanks to several years of research and development as part of Airbus' aircraft electrification and sustainability initiatives. Less powerful high-voltage batteries were previously installed on CityAirbus and Airbus Helicopters FlightLab. The result of such incremental advances is this latest high-voltage Lithium-Ion battery. The unit, as designed for EcoPulse, weighs around 350kg, is able to achieve 800 Volts DC and can deliver up to 350 kilowatts of power.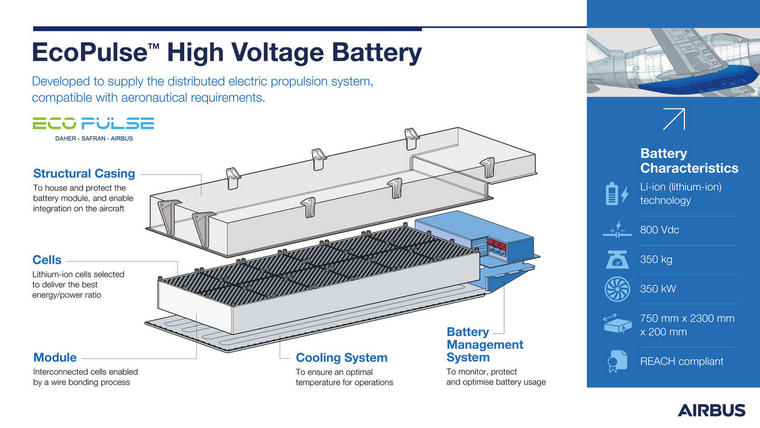 Not only is this power level sufficient for driving EcoPulse's six electric propulsors, depending on the test conditions, but it also happens to be similar to what would be needed for an airliner's non-propulsive secondary systems. Airbus is exploring the latter separately as part of its "micro-hybridisation" research, with the high-voltage battery concept being a key 'technology brick'.
The battery's high-voltage capability, when applied in this context, is unique since it is not available today either in aerospace or automotive industries. Notably, the heavier batteries which are used today on aircraft are typically quite low voltage - 28Vdc - and their low energy density means that they are mainly used to start the APU and for emergencies. Moreover, the majority of these are Nickel-Cadmium (NiCad) based - which, under the EU's REACH regulation, will soon have to make way for alternative environmentally-compliant battery chemistries, such as Lithium-Ion.
As for the automotive industry, while there are indeed batteries currently used to power electric cars, these have been too bulky and heavy for aerospace use. In short there are currently no standalone off-the-shelf battery systems which can fulfil our needs in terms of safety and performance.

TRADEWIND AVIATION EXPANDS WITH 20 BRAND-NEW PC-12 NGX



Tradewind Aviation has signed an order for 20 new PC-12 NGX, expanding its fleet of Pilatus PC-12s to 38 - one of the largest in the global aviation industry. The first single-engine turboprop is slated for delivery in the third quarter 2022, with the remaining orders scheduled for delivery over the next five years at a rate of three to four PC-12 NGX per year.

Tradewind Aviation, the market leader in regional air mobility, has announced its firm order of 20 brand-new PC-12 NGX single-engine turboprop aircraft. The company has operated both on-demand private charter and scheduled "Shuttle" service throughout the US and Caribbean since 2001. In addition to strengthening Tradewind's long-standing relationship with the leading Swiss aerospace manufacturer, the purchase will enable the private aviation company to significantly grow and enhance its Pilatus fleet, benefitting both clientele and crew members alike.
Eric Zipkin, Co-Founder and President of Tradewind Aviation said: "We are excited to grow our fleet of Pilatus PC-12 NGX turboprops and further our partnership with a well-respected industry leader. The latest Pilatus enhancements will benefit our crew and clientele. We look forward to continuing to deliver excellent service to our clients and to Tradewind's constant growth over the coming years."

Thomas Bosshard, CEO of Pilatus Business Aircraft Ltd added: "Our customers value the reliability, performance, safety and innovation that the PC-12 NGX has to offer and market demand remains strong. We are pleased to continue our partnership with Tradewind as they upgrade and expand their fleet. We look forward to celebrating their uninterrupted success for years to come."
Tradewind currently enjoys year-on-year growth and increased demand for private charter and scheduled shuttle flights. This is a clear reflection of the airline's upward trajectory over the coming years as Tradewind adds new route patterns and service options.
PC-12 NGX - the future of turboprop technology
The latest version of the PC-12, the NGX, boasts a completely redesigned and modernised cabin featuring larger windows and versatile BMW Designworks seating, making for a more enjoyable and productive passenger experience. Its powerful, worldwide proven Pratt & Whitney Canada PT6 E-Series engine and advanced single-pilot avionics system automate the flight controls, allowing for lower fuel burn and less noise. The innovative and efficient features of the PC-12 NGX correlate with Tradewind's commitment to sustainability and new carbon offset programme, which will allow their customers to access remote destinations while combatting climate change.

FALCON 900LX SELECTED BY UK MINISTRY OF DEFENCE FOR VIP TRANSPORT



Two Dassault Falcon 900LX business jets will enter service with the Royal Air Force, providing VIP transport for senior defence and government officials. Due to begin operating this summer, they will replace a fleet of four BAe 146 aircraft, upgrading range capability and substantially reducing operating expense, fuel consumption and emissions.

The aircraft are being acquired directly by aircraft management and services company Centerline AV Limited of Bristol, UK, which will operate and support the 900LX units on behalf of the Ministry of Defence (MoD). Centerline will initially operate the aircraft with mixed civilian and RAF crews.
The 900LX's will replace the esteemed BAe146 in what the UK MoD terms 'Command Support Air Transport'-transporting senior defence and government officials and occasionally members of the Royal Family. The aircraft were acquired in an open tender against various other business aircraft models. A Royal Air Force spokesman praised the aircraft as "modern and efficient."
Google Block Ad
The 900LX is known for its robust construction, reliability, superior handling and excellent short-field capability. Its classic trijet configuration is valued by many operators for its ability to allow more direct overwater routings with an extra margin of safety.
"Dassault Aviation is honoured to have been selected to provide these two Falcon 900LX's to Centerline for use by the UK Ministry of Defence and we look forward to strengthening this relationship over the coming years," said Dassault Aviation Chairman and CEO Eric Trappier. "With more than 550 airplanes sold to date, the 900-series aircraft is a proven performer and is entrusted with critical missions throughout the world by governments and leading businesses."
The 12-14 seat 900LX has a range of 4,750 nm (8,800 km). As with all Falcons, the 900LX benefits from Dassault's fighter heritage, which ensures superior aerodynamics and responsiveness during flight. The aircraft's EASy II flight deck, with its large screens, sharp graphics and intuitive features, assures optimal crew coordination and situational awareness.
On the business aviation front, Dassault Aviation has topped customer service surveys from Aviation International News for the past three years. The company has a factory service network encompassing 40 locations worldwide, including major facilities in the UK operated through its TAG Maintenance Services brand.

GENESYS AEROSYSTEMS IS DEVELOPING NEW FUNCTIONALITY FOR HELISAS® AUTOPILOT PRODUCT LINE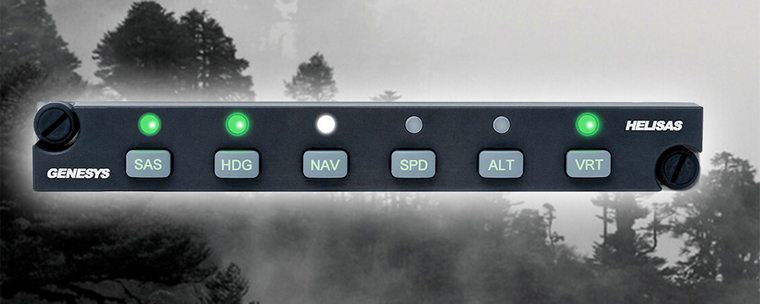 Genesys Aerosystems, a Moog Inc. company, has announced that it has started development of the 4th axis on the HeliSAS® Autopilot and Stability Augmentation System. The 4th axis brings Hover & Hold functionality as well as collective control to the highly-successful HeliSAS® product line.

The new functionality provides operators with an easy single-button access to enter the helicopter into a stable fixed-position hover and hold orientation for a hands-free operation to focus on other priorities. It also includes collective control to ensure proper speed inputs for all phases of flight.
"As part of the Moog Aircraft Segment, Genesys has been able to strengthen our research and development capability and we are working together to bring 4th axis capability to the already full-featured HeliSAS® system" stated Jamie Luster, Director of Sales and Marketing for Genesys Aerosystems.
Google Banner Ad
Pricing for the 4-axis HeliSAS® will be announced at the completion of the certification and the issuance of the STC, which is expected by late 2023. HeliSAS will be available in the field through Genesys Aerosystems approved dealers and through existing partners such as Metro Aviation and XP Services on the EC145e and UH-60 respectively. Preorders can be submitted ahead of certification completion through authorized Genesys dealers.
HeliSAS® is a patented, lightweight, affordable attitude-based autopilot and stability augmentation system. The workload-reducing autopilot incorporates modes such as heading, navigation, approach, vertical speed, indicated speed and altitude hold. Designed to be on all the time, the stability augmentation system will bring the helicopter back to a neutral attitude by simply easing the forces applied or simply letting go of the cyclic should the pilot become incapacitated, spatially disoriented or lose visual references. In addition to the crucial SAS abilities, the system features over speed and under speed envelope protection, keeping pilots and occupants safely in the flight envelope while the autopilot is on.
Key features of the Genesys Aerosystems HeliSAS® system include:
Automatic recovery to near-level flight attitude at all airspeeds
Stability engagement throughout all phases of flight from start-up to shut down
Autopilot Pitch Control - Altitude Hold, IAS Hold, VS HOLD, GS
Autopilot Roll Control - HDG Hold, NAV, LOC, VOR
Optional YAW control
Over Speed and Under Speed Protection
4th axis Hover and Hold Capability (expected 2023)
Collective Control (expected 2023)




AUSTRALIA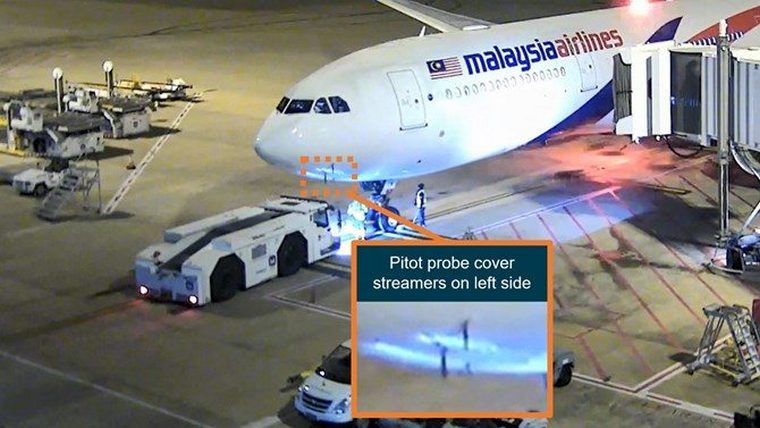 16 MARCH 2022

The Australian Transport Safety Bureau (ATSB) has released the final report from its investigation into a serious incident where a Malaysia Airlines Airbus A330 with 229 on board took off from Brisbane Airport with no airspeed information.
Shortly after the aircraft arrived in Brisbane from Kuala Lumpur on 18 July 2018, a support engineer placed covers on the aircraft's three pitot probes (airspeed sensors) to prevent them from being blocked by mud wasps, a known hazard at Brisbane Airport.
However, during the turnaround and before the aircraft departed for the return flight to Kuala Lumpur, the covers were not removed. This was despite there being requirements for multiple walk-around checks by the aircraft captain, engineer and dispatch coordinator, all intended to identify unsafe conditions such as the fitment of pitot probe covers.
Consequently, the aircraft's primary instrument displays showed red speed flags in place of airspeed indications from early in the take-off and the flight crew did not respond in time for the take-off to be safely aborted.
Once airborne, the flight crew climbed the aircraft to 11,000 ft where they performed troubleshooting and other procedures, including shutting down the aircraft's air data systems. This activated a system installed on some Airbus aircraft called the back up speed scale (BUSS), which displayed a safe flight envelope for flight crew to maintain.
Using the BUSS and airspeed management procedures and assisted by air traffic control, the flight crew brought the aircraft safely back to Brisbane.





On the night, several individuals from different organisations had separate, key roles in detecting aircraft damage or other unsafe conditions such as the fitment of pitot probe covers. However, these checks were omitted entirely or only partially completed, for a variety of reasons including inadequate communication and reduced diligence.
Malaysia Airlines had recently reintroduced flights to Brisbane and although the wasp risk was identified, the use of pitot probe covers was not required or controlled. Shortly after the occurrence, the ATSB issued a safety advisory notice (SAN) to operators who fly to Brisbane Airport to consider the use of pitot probe covers and, where they are used, ensure there are rigorous processes for confirming they are removed before flight.
The ATSB also uncovered a range of deeper issues, including coordination among the involved organisations, that allowed front-line problems to emerge.
For flight crew, the occurrence also highlights the importance of vigilance, communications and decision-making in adverse circumstances.
The ATSB found that surprise, uncertainty, time pressure and ineffective communication between the two pilots during the take-off probably led to stress and high cognitive workload. This reduced their capacity to interpret the situation and make a decision early enough to safely reject the take-off.
In response, the ATSB has issued a safety advisory notice (SAN) advising manufacturers and operators of all large transport aircraft to consider what types of unreliable airspeed events can occur, how the information is presented to pilots and what responses are the safest in different phases of the take-off and in a range of potential situations.





All of the relevant organisations have contributed to the large number of safety actions taken in response to the incident and the ATSB's investigation. For example, Malaysia Airlines now requires the placement of a placard on the flight deck as a visual alert that pitot probe covers are in place while it has also introduced improvements to its change and risk management processes.
Airbus, meanwhile, has implemented additional flight crew training standards about unreliable airspeed on take-off, added guidance to the flight crew techniques manual on the importance of airspeed monitoring on take-off and has also commenced a review of airspeed indications in A330 and other aircraft types.
The ground handling and engineering companies involved in the incident have also made system and process improvements while the airport information provided to pilots has been amended.



Iran, Tehran Imam Khomeini International Airport: A Meraj Airlines Airbus A300B4-622R suffered a taxiway excursion while taxiing to the runway at Tehran-Imam Khomeini Airport. The aircraft became stuck.
Reunion, La Saline-les-Bains: A paramotor crashed into the sea off La Saline-les-Bains under unknown circumstances. Both occupants survived the crash.

USA, Angeles National Forest, N of Azusa, CA: Los Angeles County Sheriff Department Eurocopter AS 332L1 Super Puma with six occupants impacted wooded terrain in the Angeles National Forest, near San Gabriel Dam, north of Azusa, California. On board were five crew and a doctor. The aircraft was responding to a road accident. All six occupants suffered various degrees of injuries.
USA, near Glendale Municipal Airport (KGEU), Glendale, AZ: An Executive Aviation LLC Paradise P1 LSA with two occupants made a forced landing after an engine failure when approaching Glendale Municipal Airport (KGEU), Glendale, Arizona. The occupants were not injured and the LSA received moderate to substantial damage.

USA, Dahlonega, GA: A Blue Ridge Mountain Flyers Inc Cessna 172H Skyhawk crashed under unknown circumstances while on approach to Lumpkin County-Wimpys Airport, GA (9A0) about 1 mi short of Rwy 33.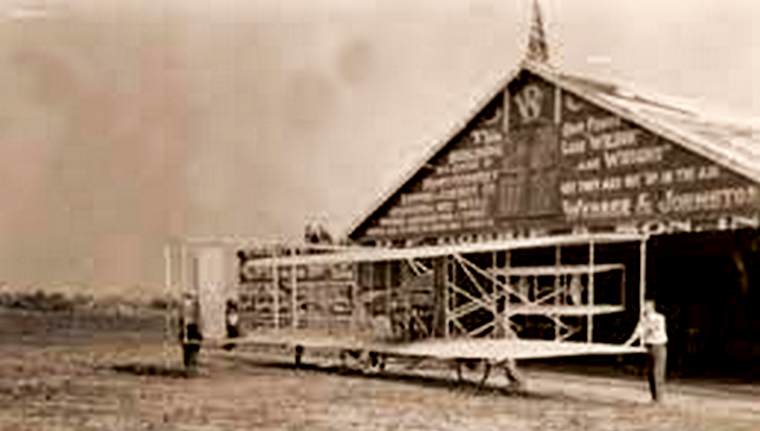 19 MARCH 1910

Orville Wright opens the first Wright Flying School in Montgomery, Ala., on a site that will later become Maxwell AFB.

With the onset of milder weather that May, the school relocated to Huffman Prairie Flying Field near Dayton, Ohio, where the Wrights developed practical aviation in 1904 and 1905 and where the Wright Company tested its airplanes. They also had a facility in Augusta, Georgia run by Frank Coffyn. Some of the earliest graduates became members of the Wright Exhibition Team.
The Wright Flying School, also known as the Wright School of Aviation, was operated from 1910 to 1916 and trained 119 individuals to fly Wright airplanes.

Google Banner Ad