Compiled by Willie Bodenstein



Google Banner Ad



THIS WEEK IN MIDWEEK UPDATE
World Rally Flying Championships - Nov 2022.
Textron to acquire electric aircraft pioneer Pipistrel.
Uganda contracts India's HAL to maintain Su-30 fleet.
EHang Receives Pre-order for 60 Units of Passenger-grade AAVs from AEROTREE, Malaysia's Leading Aviation Company, under Strategic Partnership.
AeroMobil announces the world's first 4-seater flying car: a disruptive door-to-door ride-hailing travel solution.
SFC Sydney Flight college commissions the first of six new Archer TXs.
The B-1B bomber is coming to Sun 'N Fun Aerospace Expo.
Long-awaited A-26 restoration plans for Oshkosh arrival.
Boeing's Australian-produced uncrewed aircraft to be named 'MQ-28A Ghost Bat'.
AirAsia orders Vertical Aerospace's electric aircraft from Avolon.
Worldwide incidents and accidents.
This week in history, Jim Mollison sets a new speed record between the United Kingdom and Cape Town.



Google Banner Ad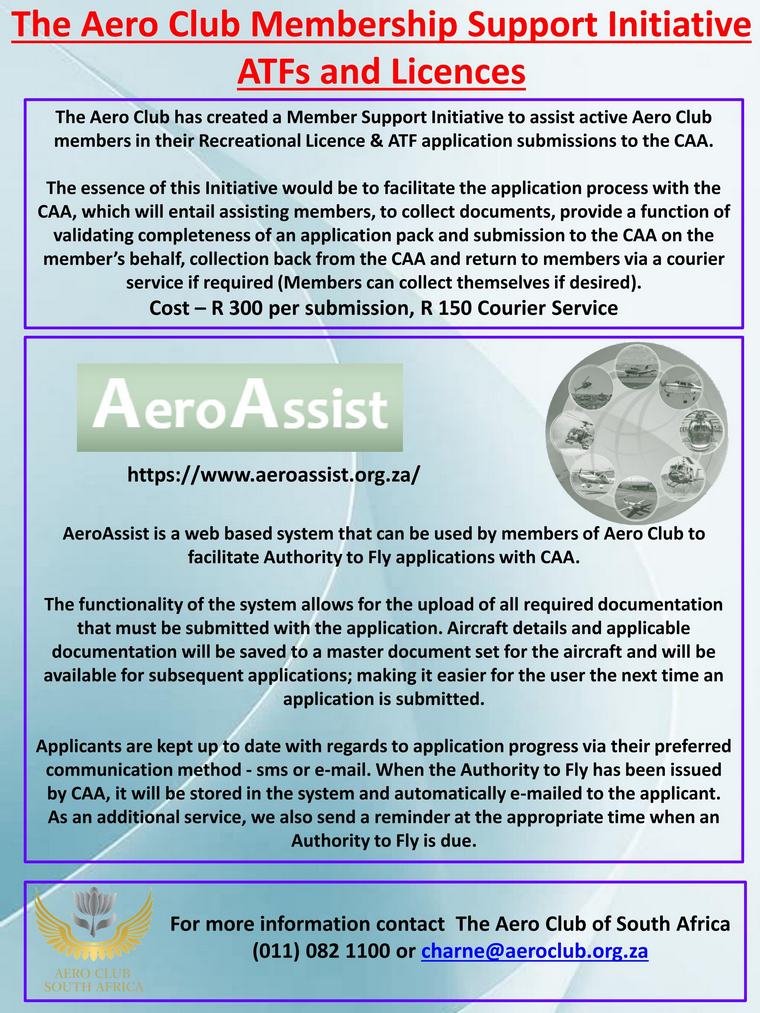 WORLD RALLY FLYING CHAMPIONSHIPS - NOV 2022

This will be our third attempt at holding the event in South Africa after the dreadful impacts of the pandemic which have disrupted the entire world for a good part of the last two years. Hopefully that is behind us and that you are looking forward to qualifying and participating in this WRFC, as approved by the GAC meeting held in Nov 2021.

This communique is to give all our South Africans some information on this event, as the planning activities have started. Practicing of SA teams are also under way, with training already taking place. The planned qualification event as Rally Nationals is planned to take place at Brits from 16th to 18th June 2022.

At this stage, we are "all systems go" to host the 22nd WRFC in Brits as planned from 13th - 19th Nov 2022. The practice week will commence from 7th Nov 2022 while the local rules for this event can be found on the website www.wrfc2022.com and where you will also be able to find additional information. SAPFA will provide updates to the event's planning in the run up for WRFC so keep a look out for further communiques of supporting events as well as further details on the SAPFA website.

the Planned Dates are as follows:
7th to 12th Nov 2021 Unofficial practice
13th Nov (SUN) Final arrival, Opening Briefing and Opening Ceremony
14th Nov (MON) First competition flight
15th Nov (TUE) Second competition flight
16th Nov (WED) Third competition flight
17th Nov (THU) Fourth competition flight
18th Nov (FRI) Reserve Day, Prize-giving and Closing Ceremony
19th Nov (SAT) Team Departures
20th - 22nd Nov 2022 GAC Meeting





THE AER0 CLUB'S YEARBOOK IS NOW ON SALE

WWW.AEROCLUB.ORG.ZA/SHOP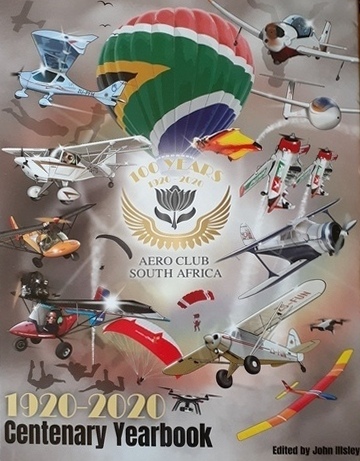 2
SAAF Museum Fly Day AFB Swartkop

2
Uitenhage Wings and Wheels. Contact Lourens Kruger on E-mail: lmk@telkomsa.net or Cell: 082 320 2615

3
RC Pylon Racing at RMAC. See www.mac.co.za
6

EAA Chapter 322 Monthly Meeting at the EAA Auditorium, Rand Airport

8 to 10
Sling Aircraft fly-away to Tankwa Tented Camp in the Karoo. Contact Shanelle McKechnie on E-mail: shanelle@slingaircraft.com

9
SAPFA Brakpan Rally at Brakpan airfield. Contact Mary de Klerk on E-mail: mary@sapfa.co.za or Cell: 084 880 9000

9
EAA Young Eagles Day at Rhino Park Airfield. Contact Keaton Perkins at keatonperkins@hotmail.com

9
Steady Climb Fly-In at Rhino Park airfield. Contact David Le Roux on E-mail: david@pilotinsure.co.za or Cell: 073 338 5300

9
Robertson annual Fly-In breakfast 09h00 to 11h30. Contact Alwyn du Plessis on E-mail: boeredata@breede.co.za or Cell: 083 270 5888

9
Zuikerkop Country Game Lodge Fly-In. Contact Eddie on 082 388 7640 or visit www.zuikerkop.co.za

9 &10
SAC KwaZulu Natal Regionals venue Ladysmith airfield. Contact Annie Boon on E-mail: chunge@mweb.co.za

22 to 24
Aero Club of South Africa Airweek at Middleburg airfield. Contact Rob Jonkers on E-mail: rob@aerosud.co.za or Cell: 082 804 7032

23
Rustenburg Airshow. Contact Lesego Serekwane on E-mail: lesego@marakanelo.co.za or Cell: 066 256 7302






27 April to 1 May
SAMAA Combined Power Nationals. Henley Model Airfield.

29 April to 1 May
SAGPA North meets South at Gariep Dam. Contact Juanita Kruger on E-mail: juanita.kruger@gmail.com or Cell: 082 040 9798

27 April to 2 May
PASA 2022 South African National Skydiving Championships, Skydive Pretoria. More info is available from info@skydivepretoria.com +27814995739

30 April to 1 May
Queenstown Flying Club. For more information go to www.qfclub.co.za

4
EAA Chapter 322 Monthly Meeting at the EAA Auditorium, Rand Airport

6 to 8
Vryheid Vintage Car Club and Fly-In at Vryheid airfield. For more info contact Morne Strauss on E-mail: morne@imsbrokers.co.za or Cell: 073 7029870

7
Zandspruit Bush and Aero Estate Fly-In Hoedspruit. Gary Whitecross E-mail: gary@airplay.co.za or Cell: 082 553 2204

7
SAAF Museum Fly Day AFB Swartkop

13 to15
Battlefields Country Lodge annual Fly-In. Please contact Dave O' Halloran on E-mail: gm@battlefieldslodge.co.za

14 &15
SAC Free State Regionals at Tempe airfield. Contact Annie Boon on E-mail: chunge@mweb.co.za

17 to 20
Nampo Harvest Day R30 Bothaville. Contact Wim Venter on E-mail: wim@grainsa.co.za or Tel: 012 816 8001

19 to 21
SAPFA President's Trophy Air Race - Tempe Airfield, Bloemfontein. For more info, contact Rob Jonkers on E-mail: chairman@sapfa.co.za or Cell: 082 804 7032

28
Kroon Fly-In and Farmers Market. Kevin 061 008 9562 or Marius 083 419 6613

27 to 29
Bona Bona Fly-In. Website: www.bonabona.co.za/fly-in

28
FAKR Nav Rally. Contact Nandi on +27 83 577 8894 or kfc@iafrica.com







4
10th Newcastle Airshow. Contact Johan Pieters on E-mail: Johan@champ.co.za or Cell: 082 923 0078

4
SAPFA Krugersdorp ANR at Jack Taylor airfield, Krugersdorp. Contact Frank Eckard on E-mail: frank.eckard@mweb.co.za or Cell: 083 269 1516

15 to 19
SAC National Aerobatics Championships at Wingspark airfield
Contact Annie Boon on E-mail: chunge@mweb.co.za

16 to 18
SAPFA Rally Nationals at Brits airfield. Contact Frank Eckard on E-mail: frank.eckard@mweb.co.za or Cell: 083 269 1516

22
Polokwane Airshow Contact: Noel Netshivhodza on E-mail: netcoxm@gmail.com or Cell: 081 728 0843

25
SAPFA Speed Rally at Kroonstad airfield. Contact David le Roux on E-mail: david@pilotinsure.co.za or Cell: 073 338 5200





TEXTRON TO ACQUIRE ELECTRIC AIRCRAFT PIONEER PIPISTREL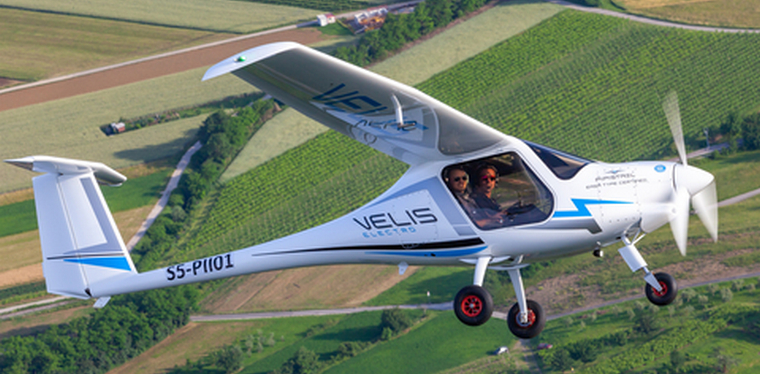 Textron Inc. (NYSE: TXT), home to the Cessna, Beechcraft and Bell aviation brands has announced that it has entered into an agreement to purchase Pipistrel, an award-winning pioneer and global leader in electrically powered aircraft, based in Slovenia and Italy.

With Textron, Pipistrel will have access to greater resources, technical and regulatory expertise and a global aircraft sales and support network, enabling it to accelerate its development and certification of electric and hybrid electric aircraft. Upon closing of the transaction, Textron plans to form a new business segment, Textron eAviation, focused on the development of sustainable aircraft, which will include Pipistrel.
"Pipistrel puts Textron in a uniquely strong position to develop technologies for the sustainable aviation market and develop a variety of new aircraft to meet a wide range of customer missions," said Textron Chairman and CEO Scott Donnelly. "The announcement supports Textron's long-term strategy to offer a family of sustainable aircraft for urban air mobility, general aviation, cargo and special mission roles."

"Pipistrel has been celebrated as one of the world's most important and successful manufacturers of electric aircraft," continued Donnelly. "Textron is committed to maintaining Pipistrel's brand, headquarters, research and development and manufacturing in Slovenia and Italy, while making additional investments in Pipistrel for the development and production of future products."
Pipistrel founder and CEO Ivo Boscarol will remain a minority shareholder as well as Chairman Emeritus, consulting on future product plans and strategies for a two-year period.
"Under my 30-year leadership, Pipistrel's team has achieved a unique prime position in personal, affordable, environmentally friendly and electric aviation. The trend and foundation for future projects has clearly been set," said Boscarol. "To drive Pipistrel's ambitious goals and to continue its story of success, the joining of Textron and Pipistrel provides deep expertise and resources which would otherwise be inaccessible to Pipistrel alone. With Textron, we are together geared to strive for future growth and look forward to announcing exciting new products and projects. I am delighted to continue witnessing my vision become a reality by being actively engaged with the company for the future."
The transaction is expected to close during the second quarter of 2022, subject to customary closing conditions, including regulatory approvals.

UGANDA CONTRACTS INDIA'S HAL TO MAINTAIN SU-30 FLEET

Written by Guy Martin



Uganda has awarded Hindustan Aeronautics Limited (HAL) a contract to maintain and support its Su-30 combat aircraft fleet in a historic deal. The MoU was signed by Lieutenant General Charles Lutaaya, Commander of the Uganda People's Defence Air Force, at the Indian High Commission in Kampala.

In announcing the Memorandum of Understanding (MoU) at the beginning of March, the Indian Embassy in Uganda said the agreement with HAL is the first major defence agreement with Uganda following Prime Minister Narendra Modi's unveiling of '10 Principles of India-Africa Engagement' in mid-2018.
HAL has a manufacturing license from Russia to build the Sukhoi Su-30 - the Indian Air Force also operates the type.
The Uganda People's Defence Air Force acquired six Su-30MK2 Flankers between 2011 and 2012. They are operated by the Su-30 Squadron at Entebbe International Airport.
Lieutenant Colonel Ronald Kakurungu, the spokesperson of the UPDF, told The Independent that Uganda used the Su-30 jets when it bombed camps of the Allied Democratic Forces (ADF) in November 2021 at the start of the hunt for ADF militants in the Democratic Republic of Congo as part of Operation Shujaa.
www.defenceweb.co.za

EHANG RECEIVES PRE-ORDER FOR 60 UNITS OF PASSENGER-GRADE AAVS FROM AEROTREE, MALAYSIA'S LEADING AVIATION COMPANY, UNDER STRATEGIC PARTNERSHIP



EHang Holdings Limited (Nasdaq: EH) ("EHang" or the "Company"), the world's leading autonomous aerial vehicle ("AAV") technology platform company, has announced its strategic partnership ("Partnership") with Aerotree Flight Services Sdn. Bhd. ("AEROTREE"), a subsidiary of Malaysia's leading aviation company AEROTREE Group, to jointly develop urban air mobility ("UAM") business, including Maintenance, Repair and Overhaul ("MRO") and training, in Malaysia.


Pursuant to the partnership, AEROTREE has placed the largest pre-order for EHang's electric passenger-grade AAVs in Malaysia for 50 units of the EH216 series, which includes the EH216-S, EH216-L and EH216-F, as well as 10 units of the VT-30, EHang's long-range eVTOL. Prior to it, AEROTREE has purchased one unit of the EH216-S AAV from EHang.
Dato' Halim Bin Othman, Managing Director of AEROTREE Group, said, "We are very excited about our strategic partnership with EHang to introduce the world's leading safe, sustainable and autonomous aerial vehicles to the Malaysian market. Leveraging our full spectrum of capabilities and partnerships that span from MRO to training, we eagerly anticipate using EHang AAVs for Malaysia's UAM projects and civil aviation."

Mr. Huazhi Hu, Founder, Chairman and CEO of EHang, said, "We are pleased to enter the Malaysian market and increase our presence there through our cooperation with AEROTREE. Our comprehensive AAV products and solutions are well suited to a variety of intracity and intercity UAM use cases in Malaysia, such as passenger transportation, aerial sightseeing, aerial firefighting and aerial logistics. The rising demand and pre-orders for a large number of our passenger-grade AAVs from Japan and Malaysia will unleash great market potential for EHang in Asia."

AEROMOBIL ANNOUNCES THE WORLD'S FIRST 4-SEATER FLYING CAR: A DISRUPTIVE DOOR-TO-DOOR RIDE-HAILING TRAVEL SOLUTION.

AeroMobil has announced the second model of its revolutionary flying car, the 4-seater AM NEXT. AM NEXT leverages the ground-breaking engineering of AM4.0, the world's first production flying car. AM4.0 is a 2-seater luxury personal vehicle - more than a supercar and a light aircraft combined. It is a new species of vehicle which will start deliveries in 2024.

The primary business model for AM NEXT, launching in 2027, is a fleet aerial ride-hailing service. AM NEXT will provide significant time-savings on regional routes in the 100-500-mile range, which are too far to drive and too short, or inconvenient, to fly. AM NEXT will provide no-hassle travel: door-to-door single-seat convenience and comfort, to work, rest, play, or just enjoy the view.
A leading global management consulting firm measured the Total Addressable Market ("TAM") for the AeroMobil ride-hailing service as $70 billion annually just in North America. This is calculated from an extensive survey of traveller switching rates based on time, price and convenience on 660,000 routes within AM NEXT's range.
Like AM4.0, the AM NEXT true flying car has major advantages over other Advanced Air Mobility solutions. AeroMobil's technology uses existing infrastructure (over 10,000 landing strips in the US), fits existing automotive and aviation regulation and has significantly greater range than eVTOL craft. AeroMobil also has very few competitors which will enable strong profit margins thanks to leading market share and differentiated branding.

AeroMobil's business model is capital and overhead efficient. The company engineers and designs the hardware and software and will manage the customer experience through a proprietary flight booking app. Manufacturing and fleet operations are outsourced to leading specialists in these fields.
Patrick Hessel, CEO of AeroMobil, stated:
"We are excited to announce the second revolutionary model of AeroMobil's true flying car. Following AM4.0, the world's first production flying car, AM NEXT will disrupt and democratize the regional travel market. It will provide a better and, in many cases, previously unavailable, solution to trips in the 100-500-mile range. AeroMobil will leverage AM4.0's proof of concept of engineering, regulation and its premium branding, into AM NEXT's mass-market aerial ride-hailing service".
"Coinciding with the announcement of AM NEXT, we are touring the prototype 2-seater AM4.0 flying car in the United States, with public viewing and with private appointments for investors, buyers and operators. Details are on aeromobil.com".

SFC SYDNEY FLIGHT COLLEGE COMMISSIONS THE FIRST OF SIX NEW ARCHER TXS



Sydney Flight College (SFC) recently took delivery of the first of six-brand new Archer TXs. The new aircraft was unveiled in November and is part of a fleet order for six factory new Piper Archers TX's which will be added to their fleet of Piper trainers, bringing the total operational PA-28s to thirty-eight.

SFC's investment comes twenty-five years to the day, when they purchased their first new Archer in 1996. This purchase represents SFC's continued commitment to the Piper brand and is one of the largest recent fleet orders for Australia.
SFC, originally Schofields Flight College, started at the Schofields Airfield strip over fifty years ago and is located in a suburb of Sydney, Australia. Today, SFC has grown into a flying club offering four classes/cohorts per year for the Commercial Pilots License and Diploma of Aviation.
Nick Jones, VP Aircraft Sales Airflite, Piper's dealer partner in Australia, was at the unveiling and reflected, "It has been quite some time since Airflite delivered this number of new Archers at one time in Australia. This is a really significant event and an exciting milestone for Airflite, SFC and Piper Aircraft."
Frank Peronace, President of SFC, commented, "In the past few months, the whole world has been upside down with the pandemic, yet here we are, at its emergence, doing what we are doing today - unveiling the first of six brand new Archer TXs." He continued, "This new generation of fuel-injected training aircraft, equipped with Garmin G1000 NXi, will allow our members to gain valuable flying experience with an advanced glass cockpit. Our students will graduate as commercial pilots with a strong flying foundation on which to build their aviation careers."

THE B-1B BOMBER IS COMING TO SUN 'N FUN AEROSPACE EXPO

Nicknamed "The Bone," the B-1C Lancer is a long-range, multi-mission, supersonic conventional bomber, which has served the United States Air Force since 1985. The aircraft is on track to continue flying, at current demanding operations tempo, out to 2040 and beyond as Boeing partners with the air force to keep the B-1 mission ready. Originally designed for nuclear capabilities, the B-1 switched to an exclusively conventional combat role in the mid-1990s.

In 1999, during Operation Allied Force, six B-1s flew 2 percent of the strike missions, yet dropped 20 percent of the ordinance and during Operation Enduring Freedom, the B-1 flew on 2 percent of the sorties while dropping over 40 percent of the precision weapons. The B-1 has been nearly continuously deployed in combat operations over Afghanistan and Iraq since 2001.


LONG-AWAITED A-26 RESTORATION PLANS FOR OSHKOSH ARRIVAL



A warbird restoration a quarter-century in the making is scheduled to join the world's largest annual gathering of warbirds at EAA AirVenture Oshkosh in 2022, as a rare Douglas A-26 Invader is readying for test flights in California.


EAA Director Emeritus Kermit Weeks, EAA 52310, owns the aircraft which has become a long-term restoration project since it was damaged by Hurricane Andrew in Florida in 1992. It was trucked to Aero Trader in Chino, California in 1997 to begin the long path back to airworthy status.
EAA's Jim Busha captured video of the airplane's engine run-up and initial taxis before flight testing begins. It is a restoration that has long been anticipated and discussed. EAA member Steve Hinton, EAA 181203, will test fly the aircraft and if those flights are successful, plans are for the airplane to make the trip to Oshkosh for AirVenture 2022.
The aircraft (S/N 41-39401) reportedly saw wartime service with the 9th Air Force and served with the Van Nuys Air National Guard before beginning civilian use as N3457G Whistler's Mother. The former glass nose has been replaced with the original-type hard gun nose. The restoration is being led by EAA Warbirds Hall of Fame members Carl Scholl, EAA 184061 and Tony Ritzman, EAA 393289, who are the co-owners of Aero Trader.

BOEING'S AUSTRALIAN-PRODUCED UNCREWED AIRCRAFT TO BE NAMED 'MQ-28A GHOST BAT'

Boeing [NYSE:BA] Australia congratulates the Australian Government and Royal Australian Air Force (RAAF) on their selection of 'MQ-28A Ghost Bat' as the military designator and name for the first Australian-produced military combat aircraft in over 50 years.

Australia's Defence Minister, the Hon Peter Dutton MP, announced the designator and name at a dedicated ceremony held at RAAF Base Amberley, Queensland.
"The introduction of the new popular name is a rare and special moment in aviation history for our RAAF partners and industry team of over 35 Australian suppliers," said Glen Ferguson, director Airpower Teaming System Australia and International.
"Selecting the Ghost Bat, an Australian native mammal known for teaming together in a pack to detect and hunt, reflects the unique characteristics of the aircraft's sensors and Intelligence, Surveillance and Reconnaissance abilities and is a fitting name for this pioneering capability," said Ferguson.
With a rapid development timetable of just three years from ideation to first flight, the development program leverages advancements in digital engineering, advanced manufacturing and unique Australian supply chain technologies.
While the RAAF Loyal Wingman development program name will phase out, Boeing's product name for global customers will remain the Airpower Teaming System.
"Our enduring partnership with Commonwealth of Australia and Australian Defence Force (ADF) is fundamental to the successful development of MQ-28A's complex technologies and capabilities which has global export potential for Australia," said Dr Brendan Nelson AO, president Boeing Australia, New Zealand and South Pacific.
During 2022, the program will continue to accelerate the development and testing of the MQ-28A Ghost Bat, with a focus on sensor and missionisation capabilities to deliver on RAAF commitments. These requirements will continue to expand as Boeing moves towards the aim of delivering an operational capability for the ADF.

AIRASIA ORDERS VERTICAL AEROSPACE'S ELECTRIC AIRCRAFT FROM AVOLON

Vertical Aerospace (Vertical) [NYSE: EVTL] notes Avolon's announcement that it will partner with AirAsia Aviation Group Ltd (AirAsia), Asia's leading low-cost airline, to create a transformational ride sharing platform in Southeast Asia, including a non-binding memorandum of understanding to lease a minimum of 100 VX4s, Vertical's flagship electric aircraft.

As announced in June 2021, Avolon, the world's second largest aircraft lessor, pre-ordered 500 VX4s from Vertical to place with its global airline customers. This endorsement of the VX4 by AirAsia represents the aircraft's first expansion into Southeast Asia.
With the announcement, Avolon has now placed 450 of its VX4 pre-order to AirAsia, Japan's JAL and Brazil's Gol. Together, these airlines form a growing global community of transport operators that have ordered the VX4.
Vertical has directly agreed pre-orders or pre-order options with the likes of American Airlines, Avolon, Virgin Atlantic, Iberojet, Bristow Group and Marubeni resulting in a market-leading pre-order book by value totalling up to 1350 aircraft with a value of $5.4 bn.

The VX4 is a piloted four-passenger, zero operating emissions electric aircraft that is projected to fly at speeds of up to 200mph with over a 100-mile range. The VX4 is expected to be near silent when in flight and with a low cost per passenger mile, it will be an affordable option for passengers with a cost at a slight premium to a taxi.
AirAsia's leasing arrangement through Avolon is the first placement or pre-order since Vertical listed on the NYSE in December 2021.




SOUTH AFRICA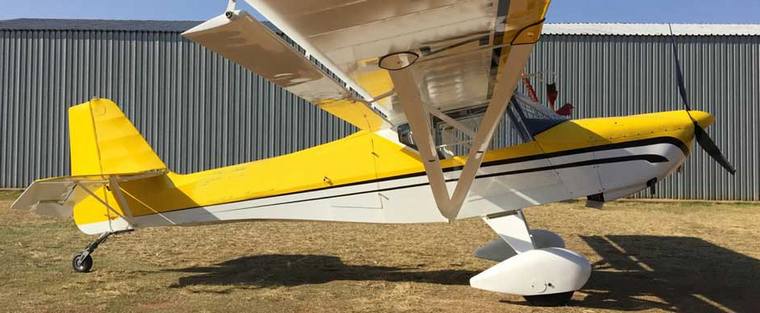 File photo not the accident aircraft

11 JANUARY 2021

On 11 January 2021, a pilot on-board a Safari LSA aircraft with registration ZU-IJZ took off on a private flight from Kroon Airfield in Gauteng province to Bundu Airfield to conduct touch-and-go landing exercises and thereafter, return to Kroon Airfield.
During take-off from Kroon Airfield, the pilot stated that he rotated at 60 miles per hour (mph) and then climbed at 65mph. But as he reached the threshold at approximately 50 feet above ground level (AGL), the engine started to lose power. The temperature and pressure readings were in the "green", but the pilot noticed that the boost pressure was dropping.
He then levelled the aircraft off to maintain airspeed, however, the speed continued to drop to below 60mph. The pilot then applied half flaps to avoid stalling, but the speed continued to decrease and he was unable to recover the aircraft from that condition.
He then opted to execute a precautionary landing on a gravel road ahead of his flight path. However, just before touch down, the aircraft stalled and as the aircraft touched down, the left main landing gear wheel assembly ran over a sand ridge, causing the aircraft to veer off to the left of the gravel road where the aircraft came to a halt up on the embankment.
The aircraft sustained substantial damage, while the pilot reported minor injuries.
Probable Cause/s and/or Contributory Factors
It is likely that during take-off, the fuel pressure regulator failed, resulting in a drop of fuel pressure to below 0.25 bar and the engine was unable to provide sufficient power to sustain flight. The cause of the fuel pressure regulator failure could not be established as the tests did not reveal any abnormalities.


USA, Gulfport-Biloxi International Airport, MS: A Hlaf Aeta LLC Beechcraft 200 Super King Air with five on board made a gear up forced landing at Gulfport-Biloxi International Airport (GPT/KGPT), Mississippi, USA. ADS-B tracking data show that the approach to the destination airport was aborted. The aircraft then circled north of the airport and diverted to GPT, where it made a gear-up landing. All five occupants were unhurt and the aircraft sustained substantial damage.
India, Kanpur Air Force Station: An Indian Coast Guard Dornier 228-101 with four crew suffered a runway excursion after landing at Kanpur Air Force Station, India. The aircraft had suffered a no.1 (left) engine failure and the crew had feathered the propeller. During landing rollout on runway 14 at Kanpur Air Force Station, the aircraft veered to the right and skidded off the side of the runway. The aircraft ran over an uneven part in the terrain, causing the nose landing gear to collapse. It then struck an airport structure and came to a stop. The four occupants escaped unhurt.

Canada, 17 km (10.6 mls) NNW of Sioux Lookout Airport, ON: A Bamaji Air Cessna 208 Caravan I sustained substantial damage when it impacted the frozen surface of Lac Seul, approx 17 kilometers north of the North West of Sioux Lookout Airport (YXL/CYXL), Ontario. The two people onboard were not injured.
Germany, near Konstanz Airfield (EDTZ), Konstanz, Baden-Württemberg: A Grumman American AA-1B Trainer crashed in a nature reserve shortly after take-off from Konstanz Airfield (EDTZ), Konstanz, Baden-Württemberg. Both occupants sustained life threating injuries and the aircraft was destroyed.

Italy, between Villaga and Barbarano Mossano: A Asso Aerei VI Junior with two occupants was destroyed subsequent to an aerodynamic stall and impact with terrain of a vineyard between Villaga and Barbarano Mossano, Vicenza. One occupant was fatally injured and another was seriously injured.
Romania, near Strejnicu Airfield: A Sukhoi Su-31 was destroyed subsequent to an impact with open field terrain near Strejnicu Airfield (LRPV) during an aerobatic flight. The well know pilot Dan Stefanescu was fatally injured. N131BT was his plane that he flew at many airshows around Romania.

USA, Spanish Fork Municipal Airport/Woodhouse Field, UT: A Diamond DA20-C1 Eclipse with two occupants sustained substantial damage subsequent to the runway excursion during landing at Spanish Fork Municipal Airport/Woodhouse Field (SPK/KSPK), Spanish Fork, Utah. The two occupants onboard the airplane received minor injuries.
USA, near Myrtle Beach International Airport, Myrtle Beach, SC: An Executive Helicopters Inc Robinson R44 Raven with four on board sustained substantial damage subsequent to a dynamic rollover upon landing in a parking lot east of Myrtle Beach International Airport (MYR/KMYR), Myrtle Beach, South Carolina. The injury status of the four occupants onboard the helicopter is described as minor.




24 TO 28 MARCH 1932

Jim Mollison sets a new speed record between the United Kingdom and Cape Town, taking 4 days 17 hours in a de Havilland Puss Moth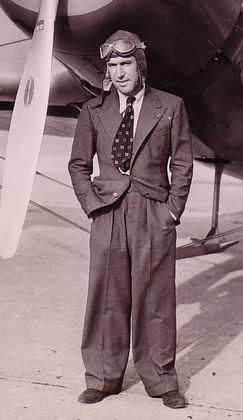 James Allan Mollison MBE, born on 19 April 1905, was a Scottish pioneer aviator who, flying solo or with his wife, Amy Johnson, set many records during the rapid development of aviation in the 1930s.
He was educated at The Glasgow Academy and Edinburgh Academy and was attracted at an early age to flying. Obtaining his Royal Air Force (RAF) Short Service Commission at 18, he was the youngest officer in the service and upon completion of training, was posted to India, flying on active service in Waziristan.
At the age of 22, Mollison became a flying instructor at Central Flying School (CFS), again setting the record for being the youngest in this role. Shortly after, he transferred to the RAF Reserve and devoted his time to civil aviation. In 1928-29, he worked as an instructor with the South Australian Aero Club in Adelaide, leaving that position to become a pilot with Eyre Peninsular Airways and Australian National Airways.
Mollison and his wife began to plan a record-breaking flight across the world. On 22 July 1933, they took off from Pendine Sands in Wales on a non-stop flight to New York, but were forced to crash land in Bridgeport, Connecticut, just short of their target, after running out of fuel. He and his wife were both injured and the plane broken apart by souvenir seekers.
In October 1934, the Mollisons took part in MacRobertson Air Race. Their de Havilland DH.88 Comet Black Magic led the competitors off the line and was leading at Baghdad, but they were forced to retire at Allahabad after having to use non-aviation fuel, which damaged their engines.
In November 1936, Mollison made his last major record attempt, a flight from Croydon to Cape Town, South Africa. This time he flew with a co-pilot, French aviator Édouard Corniglion-Molinier. The attempt ended with a forced landing some 160km short of Cape Town.
Mollison passed away on 30 October 1959.
Google Banner Ad