Compiled by Willie Bodenstein




Google Banner Ad




THIS WEEK IN AIRLINES, AIRPORTS AND AIRLINERS


Angola and Mozambique benefit from ICAO iPack for public health corridors.

24th LACAC Assembly provides platform for agreement and action on air transport sustainability and recovery objectives.

First A380 powered by 100% sustainable aviation fuel takes to the skies.

AllianceJet continues its expansion and welcomes.

Emirates will re-introduce pre-pandemic flight frequencies to its destinations in India from 1 April 2022.

Air Canada announces the acquisition of 26 Airbus A321neo extra-long-range aircraft.

Aeroflot launches an extensive program of regular international flights from Sochi.

First sustainable aviation fuel-powered Fuji Dream Air Flight.

LATAM makes progress with the court and can begin solicitation process.

British Airways to power a number of flights with sustainable aviation fuel as it marks the delivery of its first supply from Phillips 66 Limited.





Google Banner Ad




ANGOLA AND MOZAMBIQUE BENEFIT FROM ICAO IPACK FOR PUBLIC HEALTH CORRIDORS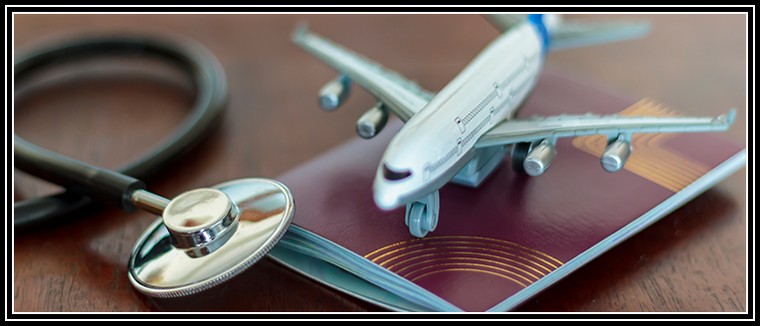 ?
Angola and Mozambique have become the first countries in the world to benefit from ICAO's Public Health Corridor implementation package, which is one of the arrays of pandemic recovery tools provided by ICAO to national governments.

Composed of guidance material, expert support, training and other resources, the Public Health Corridor 'iPack' is informed by the latest recommendations issued by the ICAO Council Aviation Recovery Task Force (CART), as well as by the guidance developed by ICAO, the World Health Organization (WHO) and other contributors to ICAO's 'Manual on Testing and Cross-border Risk Management Measures' (Doc 10152).
"This iPack enables States to improve their preparedness and responses to public health events and more specifically, to take steps to establish defined travel corridors between specific destinations which have full health and safety measures implemented", emphasized Juan Carlos Salazar, ICAO Secretary General.
"It also aids countries' efforts to determine a multi-layer pandemic risk management strategy in accordance with current mutual recognition and global harmonisation objectives and to keep their PHC planning, approaches and outcomes continuously updated."
ICAO iPacks are focused on a number of response and recovery priority areas and help national authorities to enhance local capacities and gain access to the latest best practices identified by ICAO and the partners who work with it, through the Collaborative Arrangement for the Prevention and Management of Public Health Events in Civil Aviation (CAPSCA).
Deployed by its Technical Cooperation Bureau, in coordination with other ICAO Bureaus and Regional Offices, iPacks have been supported by several donor states and organizations, such as the United States in this particular case.
The implementation packages have served as key global pandemic resources during countries' air transport recovery efforts, in areas including safety risk management, passenger and cargo facilitation, aviation security and airport re-openings.
"Since the emergence of the COVID-19 pandemic, Civil Aviation became one of the most affected sectors in the world due to the restriction on international air travel adopted by the States and the implementation of Public Health Corridors is indeed a powerful tool for recovery," remarked Gaspar Santos, Coordinator of the Transition Council of the National Civil Aviation Authority of Angola,
"The Public Health Corridor Between Mozambique and Angola by supporting the relevant authorities of our countries in sharing information and implementation of mutually accepted public health measures will facilitate the process of air travel and thus contribute to the air transport recovery."
"It was with great honour and pleasure that the Mozambique Civil Aviation Authority received the invitation to be part of the pioneer ICAO project called Public Health Corridor, together with Angola, a country with which Mozambique has a long history of political and socio-cultural ties," declared João Martins de Abreu, Chairman of the Mozambique Civil Aviation Authority.
"Being chosen to be at the forefront of precepts that will help other countries to better deal with similar situations as the one the world is experiencing is a cause for satisfaction for our country. Once again, we reiterate our commitment to the causes of civil aviation and to safeguarding the protection of the professionals in our sector, as well as the population in general."
The PHC iPack, lessons learned and strategies for further capacity building and resilience will be discussed during the CAPSCA Global Virtual Symposium being held from 29 to 31 March 2022, under the theme "Impact of Public Health Events in Aviation - Lessons Learnt for a Resilient Future".
24TH LACAC ASSEMBLY PROVIDES PLATFORM FOR AGREEMENT AND ACTION ON AIR TRANSPORT SUSTAINABILITY AND RECOVERY OBJECTIVES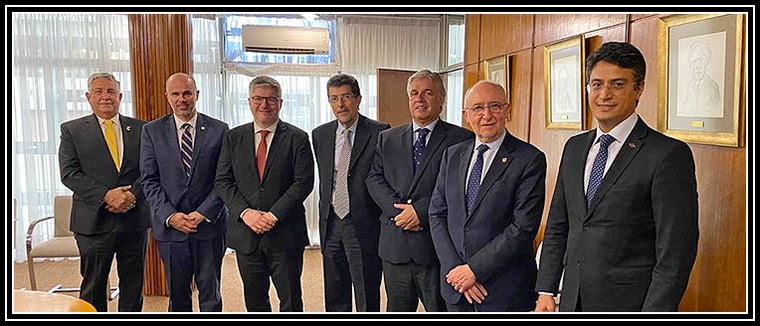 ICAO Council President Salvatore Sciacchitano and Secretary General Juan Carlos Salazar conducted missions to Uruguay, where they addressed and participated in the 24th Ordinary Assembly of the Latin American Civil Aviation Commission (LACAC).

Montréal and Montevideo, 30 March 2022 - Aviation's Long Term Aspirational Goal (LTAG) for CO2 emissions reduction and how Sustainable Aviation Fuels (SAF) will play a key role in attaining future air transport emissions objectives, featured prominently among other air transport sustainability and recovery topics discussed last week between ICAO and Latin American aviation leaders.
The related meetings with ICAO Council President Salvatore Sciacchitano, and Secretary General Juan Carlos Salazar, took place alongside the 24th Ordinary Assembly of the Latin American Civil Aviation Commission (LACAC), which closed in Montevideo on Friday.
The ICAO leaders also addressed the opening and closing of the assembly, providing latest global insights to help inform Latin American planning and progress.
On the topic of air transport sustainability and in addition to updates on the LTAG process and role expected to be played by SAF, the ICAO officials also called for states' full participation in the Carbon Offsetting and Reduction Scheme for International Aviation (CORSIA).
On the topic of aviation recovery, ICAO's leadership stressed the critical importance of improved coordination among government and industry toward increasing the resilience of the sector against future pandemic events, notably with respect to priorities for contactless passenger facilitation solutions and the establishment of Public Health Corridors (PHCs).
Full participation by States in ICAO's Public Key Directory (PKD), including the Health Master List and their implementation of ICAO's Traveller Identification Programme (TRIP), were also highlighted as important foundational components of what countries must now work toward as part of international aviation's post-pandemic new normal.
In his opening remarks to the LACAC Assembly, Council President Sciacchitano praised the cohesion of Latin America's collaborative response to the pandemic to-date.
"This region's international passenger traffic is currently being projected to recover to over 90 per cent of the pre-crisis level by the end of 2022," he noted, "and much of this regional success can be attributed to the exemplary levels of international cooperation that Latin American aviation have been benefitting from for many years now."
"Recovery successes in Latin America must also be attributed in part to the recommendations issued by the ICAO Council's COVID-19 Aviation Task Force, or CART," he also emphasized, "and to the directly related and exemplary government and industry cooperation which was established to support their effective implementation"
ICAO Secretary General Salazar underscored that he was encouraged by the improved management of the pandemic globally and highlighted that there is significant pent-up travel and tourism demand which could have some very positive impacts on passenger volumes in the months ahead.
"This can only be taken full advantage of, however, if we continue to demonstrate solidarity and commitment to our shared air transport and economic recovery objectives," he stressed.
ICAO's leaders highlighted that the 41st session of the ICAO Assembly will begin in September 2022, providing LACAC States with a vital opportunity to contribute to global momentum on a variety of aviation safety, security and sustainability issues.
This could be achieved by showcasing the variety of innovative initiatives and programmes that have enabled the region's achievements in aviation development, along with the agreements and progress LACAC States achieved at their 24th Assembly.
The President and the Secretary General were accompanied on their mission to Uruguay by ICAO's Regional Director for South America, Fabio Rabbani as well as Regional Director for North America, Central America and the Caribbean, Melvin Cintron.
Ministerial meetings concluded during the Uruguay mission included bilateral talks with the Minister of Foreign Affairs, Francisco Bustillo and the Minister of Defence, Javier García, of the host State. A meeting was also held with the Minister of Transport of Malaysia, Datuk Seri Ir. Dr. Wee Ka Siong, who attended the LACAC meeting.
ICAO's leadership also met with the leaders of South American states' civil aviation authorities and official representatives from Qatar, Singapore and the Republic of Korea.
Google Block Ad
FIRST A380 POWERED BY 100% SUSTAINABLE AVIATION FUEL TAKES TO THE SKIES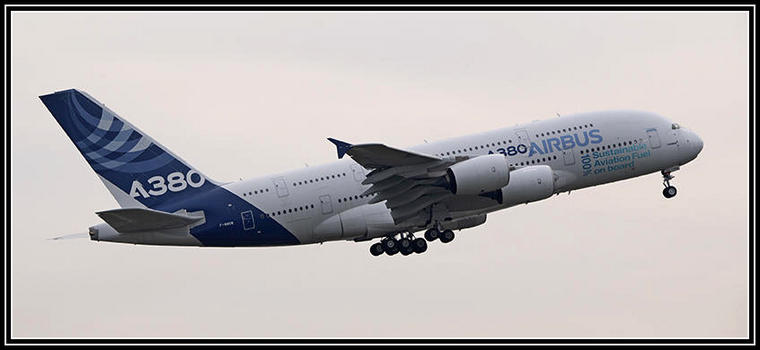 Airbus has performed a first A380 flight powered by 100% Sustainable Aviation Fuel (SAF). Airbus' A380 test aircraft MSN 1 took off from Blagnac Airport, Toulouse, France at 08h43 on Friday 25 March. The flight lasted about three hours, operating one Rolls-Royce Trent 900 engine on 100% SAF.

27 tonnes of unblended SAF were provided by TotalEnergies for this flight. The SAF produced in Normandy, close to Le Havre, France, was made from Hydroprocessed Esters and Fatty Acids (HEFA), free of aromatics and sulphur and primarily consisting of used cooking oil, as well as other waste fats. A second flight, with the same aircraft, is scheduled to take place from Toulouse to Nice Airport, on the 29 March to test the use of SAF during take-off and landing.
This is the third Airbus aircraft type to fly on 100% SAF over the course of 12 months; the first was an Airbus A350 in March 2021 followed by an A319neo single-aisle aircraft in October 2021.
Increasing the use of SAF remains a key pathway to achieving the industry's ambition of net-zero carbon emissions by 2050. Key statistics outlined in the Waypoint 2050 report indicate that SAF could contribute between 53% and 71% of required carbon reductions.
All Airbus aircraft are currently certified to fly with up to a 50% blend of SAF mixed with kerosene. The aim is to achieve certification of 100% SAF by the end of this decade.
The A380 aircraft used during the test is the same aircraft recently revealed as Airbus' ZEROe Demonstrator - a flying testbed for future technologies instrumental to bringing the world's first zero-emission aircraft to market by 2035.
ALLIANCEJET CONTINUES ITS EXPANSION AND WELCOMES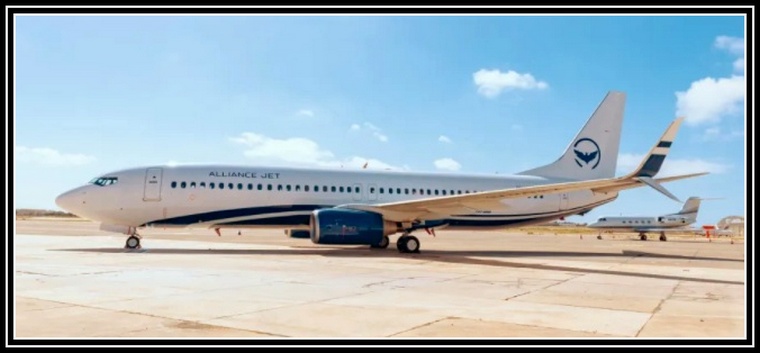 AllianceJet, part of the Alliance Aviation Group of companies, is expanding its fleet with the Boeing 737-800, the company's third aircraft after the Bombardier Global 6000 and Bombardier Challenger 605.

Leading the next generation of mid-sized aircraft, Boeing 737-800's innovative design delivers superior reliability, exceptional performance and unparalleled comfort, meeting AllianceJet's high travel standards. With its seating capacity of 189 and large cargo space, the aircraft will enable AllianceJet to extend its bespoke business aviation services in the Middle East to a larger customer base, including corporate groups and other charter services.
The environmentally progressive aircraft adheres to AllianceJet's commitment to promoting sustainable aircraft mobility, delivering high fuel efficiency, low emission rates and low community noise impact without compromising on performance, safety or comfort. Additionally, the modern interior, ample luggage capacity, relaxed seating and experienced crew will ensure the continuation of AllianceJet's high-standard of business aviation services for its clients.
"I am thrilled to welcome the Boeing 737-800 to our fleet of exceptional aircraft. The Boeing 737-800 ticks all the AllianceJet boxes, including sustainable mobility and fully-tailored, superior customer service which is now available for an even wider group of clients to experience," said Hans Cauchi, AllianceJet Chairman.
"Only two years after its formation, AllianceJet has achieved another impressive milestone by procuring a third aircraft to further diversify our fleet," explains Hervé Laitat, AllianceJet CEO. "The addition of the Boeing 737-800 reinforces our purpose to provide our clients with the highest standards of business aviation services. This is another exciting chapter in the story of AllianceJet."
AllianceJet is a Maltese-based business aviation operator with commercial offices in Brussels, Dubai, Geneva and Luxembourg.
Google Block Ad



EMIRATES WILL RE-INTRODUCE PRE-PANDEMIC FLIGHT FREQUENCIES TO ITS DESTINATIONS IN INDIA FROM 1 APRIL 2022.





The airline will be operating 170 weekly flights to nine cities in the country. The move comes on the back of the decision by the Indian government to restore international flights to and from the country in line with established bilateral agreements from the end of March 2022.

Emirates has also brought back its customer-favourite Airbus A380 on a daily basis between Dubai and Mumbai in March 2022. Emirates flight EK 500/ 501 is operated by the iconic double decker aircraft.
Customers travelling on Emirates across all classes of travel can enjoy an unparalleled flying experience with spacious cabins and signature service. During their flight, Emirates customers can savour regionally inspired meals and more than 4,500 channels of content on its award-winning in-flight entertainment system, ice.
Customers travelling in First and Business Class with Emirates from Bengaluru, Chennai, Hyderabad, Mumbai and New Delhi can avail complimentary chauffeur drive service to the airport and on arrival at select locations within the airline's global network. Customers travelling in premium cabins and Emirates Skywards members in select membership tiers will also have access to Emirates' exclusive lounge experience in Dubai and select airports around the world.
Emirates continues to lead the industry with innovative products and services and recently took its customer care initiatives further with even more generous and flexible booking policies, which have been extended to 31 May 2022. Keeping the health and wellbeing of its passengers as top priority, Emirates has introduced a comprehensive set of safety measures at every step of the customer journey.
AIR CANADA ANNOUNCES THE ACQUISITION OF 26 AIRBUS A321NEO EXTRA-LONG-RANGE AIRCRAFT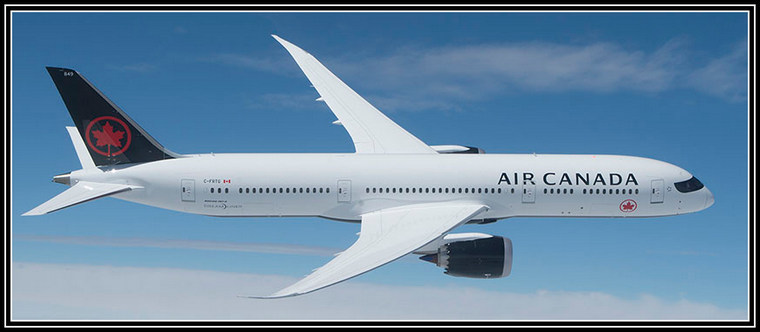 Air Canada has announced that it is acquiring 26 extra-long range (XLR) versions of the Airbus A321neo aircraft. The aircraft has sufficient range to serve all North American and select transatlantic markets, while offering customers added comfort and improving the carrier's fuel efficiency to advance its environmental programs.

Air Canada Announces the Acquisition of 26 Airbus A321neo Extra-Long Range Aircraft (CNW Group/Air Canada)
Deliveries are to begin in the first quarter of 2024 with the final aircraft to arrive in the first quarter of 2027. Fifteen of the aircraft will be leased from Air Lease Corporation, five will be leased from AerCap and six are being acquired under a purchase agreement with Airbus S.A.S. that includes purchase rights to acquire an additional 14 of the aircraft between 2027 and 2030.
"Air Canada is committed to further strengthen its market-leading position, especially through investments in new technology. The acquisition of the state-of-the-art Airbus A321XLR is an important element of this strategy and will drive our core priorities of elevating the customer experience, advancing our environmental goals, network expansion and increasing our overall cost efficiency. This order also shows that Air Canada is emerging strongly from the pandemic and is ideally positioned to grow, compete and thrive in a reshaped global aviation industry," said Michael Rousseau, President and Chief Executive Officer of Air Canada.
Air Canada's A321XLRs will accommodate 182 passengers in a configuration of 14 lie flat Air Canada Signature Class seats and 168 Economy Class seats. Among the aircraft's amenities, customers will enjoy next generation seatback entertainment, access to inflight Wi-Fi and a spacious cabin design featuring generous overhead baggage storage bins. With a range of approximately 8,700 kilometres and an ability to fly up to 11 hours, the A321XLR can operate non-stop anywhere across North America and, pending Transport Canada approval for overseas operations, also fly transatlantic missions, bolstering the carrier's hubs and network. Air Canada is in the process of selecting an engine manufacturer for its A321XLR aircraft.
The A321XLR will be used both for incremental growth of Air Canada's fleet and to replace older, less-efficient aircraft expected to exit the fleet. As a result, the new aircraft will yield significant operational cost savings and environmental benefits. Air Canada projects it will have up to 17 per cent lower fuel burn per seat than the previous generation narrow-body on a typical transcontinental flight and a projected reduction of up to 23 per cent versus previous generation wide-body aircraft on a transatlantic flight. This will reduce greenhouse gas emissions to help Air Canada fulfil its environmental commitments, which include the achievement of net carbon neutrality by 2050. The A321XLR is also expected to be quieter for passengers and airports than the aircraft being replaced with the A321XLR.
Google Banner Ad
Google Banner Ad
AEROFLOT LAUNCHES AN EXTENSIVE PROGRAM OF REGULAR INTERNATIONAL FLIGHTS FROM SOCHI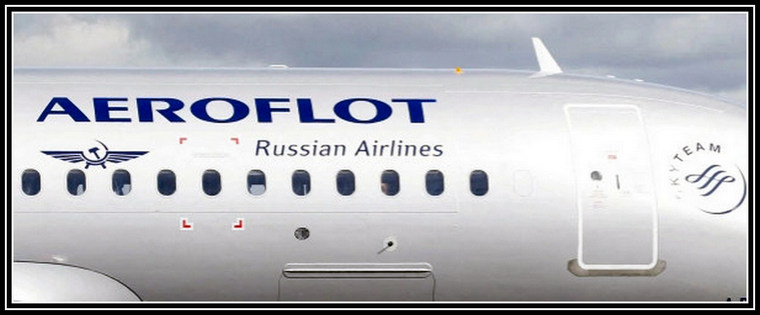 Aeroflot has opened sales of tickets for direct regular flights from Sochi to Armenia, Egypt, Israel, Kazakhstan, Turkey and Uzbekistan. The flight program is focused on transit passenger traffic and caters to those travelling on routes via Sochi from base airports of the Aeroflot Group airlines in Moscow (Sheremetyevo), Saint-Petersburg, Krasnoyarsk.

Flights from Sochi to 17 destinations will be operated by Rossiya Airlines (a subsidiary of Aeroflot Group) on domestically-produced Superjet 100 aircraft. Up to ten airliners of this type will be based in Sochi to operate the flight program.
Aeroflot will continue to explore the perspective of the development of international flights program from Sochi as well as from other cities of Russia.
FIRST SUSTAINABLE AVIATION FUEL-POWERED FUJI DREAM AIR FLIGHT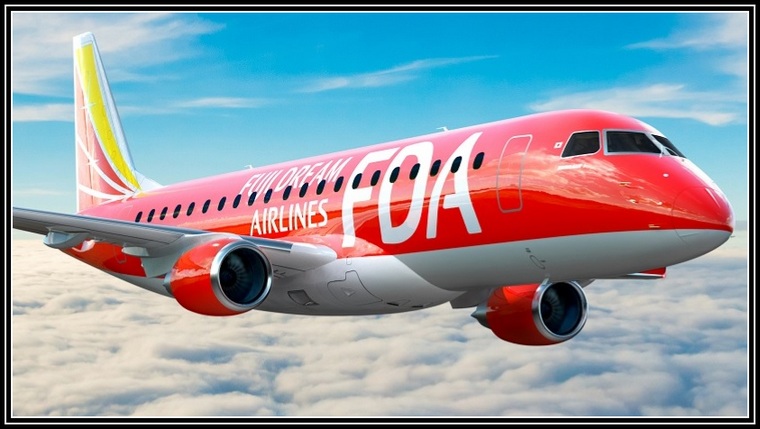 Fuji Dream Air charter flight FDA8100 on March 16 was no ordinary one-hour hop from Shizuoka to Nagoya Komaki Airport. The tea-green E175 flew using Sustainable Aviation Fuel (SAF), a first for the airline.

FDA has partnered with Euglena, a Tokyo-based company that pioneered the outdoor mass cultivation technology for the microalgae Euglena .
SUSTEO is a kind of SAF, which is produced mainly from used cooking oil (UCO) and Euglena. SUSTEO emits CO2 at the combustion stage same as fossil fuels, but both Euglena and plants (origin of UCO) absorb CO2 by photosynthesis during the growing stage, so it can help achieve a carbon neutral state-essentially net zero CO2 emissions at the time used.
The ground vehicle that fuelled the E175 for the historic flight was, itself, powered by renewable diesel produced by Euglena. Suzuyo Shoji Co., Ltd has a long history of developing energy-saving initiatives, including reduction programs at schools. That's why several science and technology high-school students were among the 77 passengers on board the flight, as well as guests from governments and airports.
Finding scalable biomass is one bottleneck for ramping up production of SAF- on a global scale. Using microalgae may be a very good local solution. In fact, SUSTEO's SAF is certified by ASTM International (formerly the American Society for Testing & Materials) in D7566 Annex 6.
One day, SUSTEO SAF produced by Euglena could really take off, literally, all around the world.
Google Banner Ad
Google Banner Ad
LATAM MAKES PROGRESS WITH THE COURT AND CAN BEGIN SOLICITATION PROCESS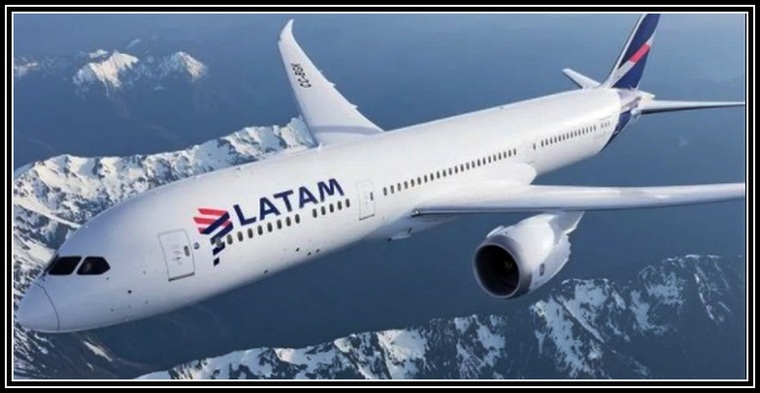 LATAM Airlines Group S.A. ("LATAM") (SSE: LTM) and its affiliates in Brazil, Chile, Colombia, Ecuador, Peru and the United States have made important progress in its Chapter 11 proceeding in the United States, after the court approved the adequacy of the Chapter 11 Disclosure Statement for LATAM. This resolution establishes that the documentation provided by LATAM in the process is sufficient to allow the group to commence solicitation of votes, during which it will seek approval of the Plan from creditors. The decision comes after LATAM first filed its Plan of Reorganization on November 26, 2021 (the "Plan").

In this way, it is expected that in the coming weeks, LATAM will begin the process of requesting votes regarding the Reorganization Plan (Solicitation Period), during which time it will seek its approval. This represents a fundamental step for LATAM's exit from Chapter 11.
The court has also set the Confirmation Hearing to take place on May 17 and 18, 2022, at which point the court will evaluate the Plan of Reorganization, the last milestone of the bankruptcy process in the United States. LATAM continues to anticipate completion of the process and emergence from Chapter 11 in the second half of 2022.
This comes after the court approved LATAM's debtor-in-possession loan amendment between LATAM and its creditors on March 15, 2022, enabling LATAM to access $3.7 billion in liquidity and refinance its existing DIP loan agreement (Super-Priority Debtor-in-Possession Term Loan Agreement). Additionally, the new loan agreement extends the maturity date in accordance with the timing that LATAM is targeting for emergence from the Chapter 11 Proceeding.
Last week, the court approved LATAM's backstop agreement in support of the plan and financing proposed by LATAM and some of its direct and indirect affiliates. These agreements represent approximately $5.4 Billion in committed funds.
BRITISH AIRWAYS TO POWER A NUMBER OF FLIGHTS WITH SUSTAINABLE AVIATION FUEL AS IT MARKS THE DELIVERY OF ITS FIRST SUPPLY FROM PHILLIPS 66 LIMITED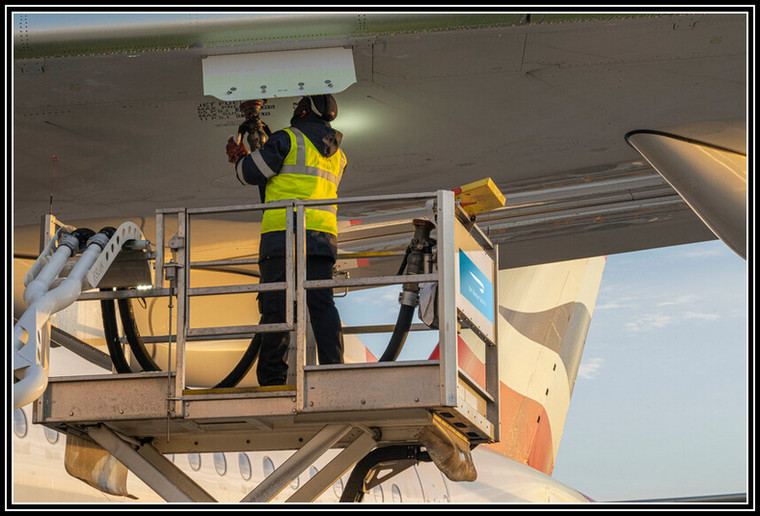 British Airways has become the first airline in the world to use sustainable aviation fuel ("SAF") produced on a commercial scale in the UK after signing a multi-year agreement with Phillips 66 Limited. SAF is produced from sustainable sources such as waste gases, crop and forestry residues, household and commercial waste and used cooking oil which can reduce lifecycle CO2 emissions by over 80% compared to traditional jet fuel.

The delivery of the first batch of SAF from Phillips 66 Limited is another significant milestone for the airline as it delivers a range of initiatives to decarbonise and achieve net zero emissions by 2050.
British Airways has also published its 2021 Sustainability Report looking at the progress and milestones achieved last year following the launch of its BA Better World programme. It has also published the first video in the airline's newly launched sustainability docuseries, with this one explaining how sustainable aviation fuel is produced and how it delivers emissions benefits.
The Phillips 66 Humber Refinery near Immingham is producing thousands of tonnes of SAF that will now help power a number of British Airways flights. The SAF is produced from sustainable waste feedstock at the refinery and British Airways will add it into the existing pipeline infrastructure that directly feeds several UK airports including London Heathrow.
British Airways and Phillips 66 are both committed to a lower carbon future. The sustainable aviation fuel bought by the airline will be enough to reduce lifecycle CO2 emissions by almost 100,000 tonnes, enough to power 700 net zero CO2 emissions flights between London and New York on its fuel-efficient Boeing 787 aircraft.
Both companies support government plans for a future SAF mandate and a business model for investing in advanced waste to jet fuel projects through participation in the Department for Transport's Jet Zero Council Delivery Group. British Airways also continues to work with Government on ways to provide certainty for investors to help the UK be a leader in SAF production.
International Airlines Group (IAG), the airline's parent company, is investing $400 million over the next 20 years into the development of SAF and British Airways has existing partnerships with several companies to develop plants and purchase the sustainable fuel.
Sean Doyle, British Airways' Chairman and Chief Executive, said: "Being the first airline to source sustainable aviation fuel produced at commercial scale in the UK is another breakthrough moment for us and the airline industry.
"Our supplies of SAF from Phillips 66 Limited will allow us to progress with our ambitious roadmap to reach net zero carbon emissions by 2050 or sooner and will play a role in our commitment, as part of International Airlines Group (IAG), to power 10% of flights with SAF by 2030.
"Progressing the development and commercial scale up of sustainable aviation fuel will be a game changer and crucial to reducing the aviation sector's reliance on fossil fuels and improving the UK's energy supply resilience. I'm confident that Britain can take a leading role on the global stage in this space, creating green jobs and export opportunities, if industry, developers and government continue to collaborate and make it a key focus area."
Darren Cunningham, Lead Executive UK and General Manager Humber Refinery, said: "Phillips 66 Humber Refinery is proud to supply British Airways with sustainable aviation fuel. We were the first in the UK to co-process waste oils to produce renewable fuels and now we will be the first to produce SAF at scale. We're currently refining almost half a million litres of sustainable waste feedstocks a day and this is just a start.
"The strategic collaboration and supply agreement confirm each companies' commitment to a lower carbon future. The production of SAF is just one of a number of decarbonisation projects we are currently progressing and we are excited by the role that we play in supplying the UK with the fuels it needs, both now and in the future."
Transport Secretary Grant Shapps said: "It's great to see British Airways is the first airline in the world that started using sustainable aviation fuel produced at scale in the UK - an important milestone towards our ambitious Jet Zero targets.
"The fact it's being produced here in the UK is a perfect demonstration how Britain continues to be a pioneer in developing green aviation technology and the government will meet its 2050 net zero target.
"We can create thousands of green jobs while reducing the impact that flying has on the environment, so we can continue to connect and travel in a greener way."
Customers can now also join British Airways on its journey to reach net zero by 2050 through its onboard Speedbird Café menu app. A new category can be found on the BA Better World tab labelled 'Contribute to Carbon Offsets', where customers on short-haul European flights can help fund carbon reduction projects around the world. The £2.50 contribution represents the carbon compensation of an average British Airways European return flight per customer and the funds are invested in verified CO2 emissions reduction and avoidance projects.
Launching BA Better World in September 2021, British Airways made a commitment to create a better, more sustainable future with a focus on people, planet and responsible business. The airline is publishing its latest sustainability report looking back at the milestones and achievements of the last year and has also launched its new sustainability docuseries, with the first video being all about SAF.
Google Banner Ad