Compiled by Willie Bodenstein



Google Banner Ad



THIS WEEK IN MIDWEEK UPDATE

SA's own Bat Hawks now available in the USA
First female commander for 35 Squadron.
Eight killed when Pakistani helicopter shot down in DRC.
Nigerian Air Force interested in Airbus aircraft.
The Sonaca 200 now represented and marketed in France by ATA by Pelletier.
Joby becomes first eVTOL company to submit area-specific certification plan.
GeoFly places order for two DA62 SurveyStar.
Volocopter conducts first crewed eVTOL flight in France.
Boeing and Airbus Helicopters sign strategic H-47 Chinook partnership to support Germany's STH requirements.
Airbus VSR700 autonomous take-off and landing capabilities tested at sea.
Bell's Autonomous Pod Transport Vehicle complete a supply drop in airplane mode.
Garmin expands its cost-effective navigation database solutions to non-WAAS GNS navigators.
Worldwide incidents and accidents.
This week in history, Flight Lieutenant Alan Pollock of the RAF's No. 1(F) Squadron flies under the top span of Tower Bridge, London.



Google Banner Ad




NOTICE BOARD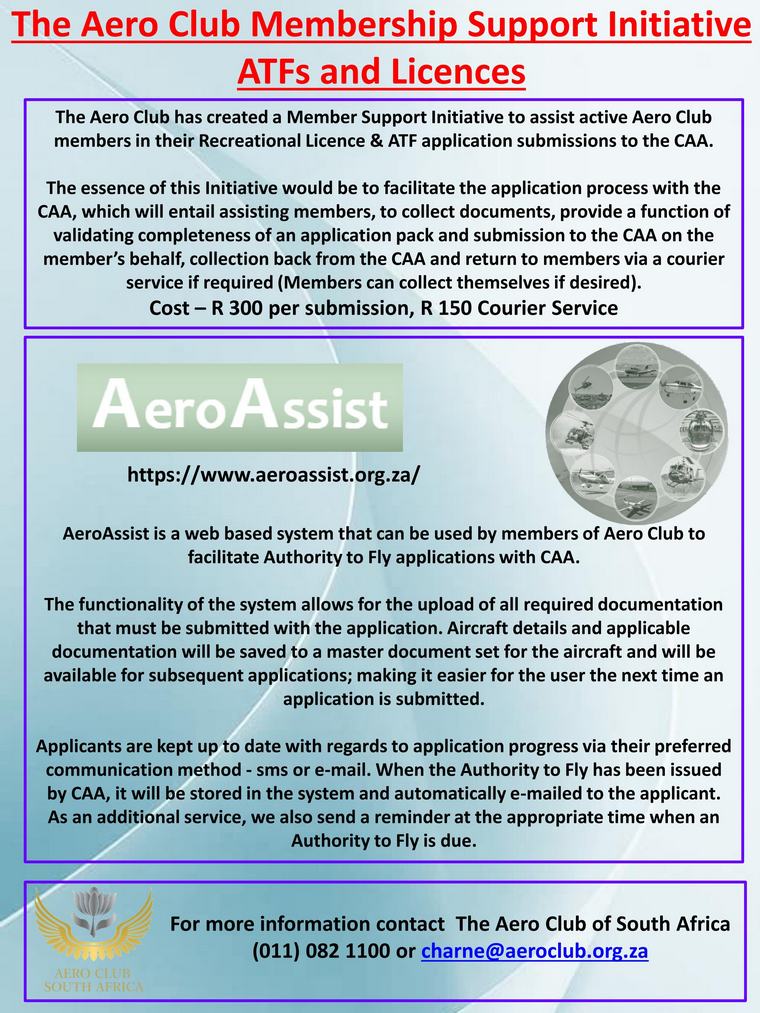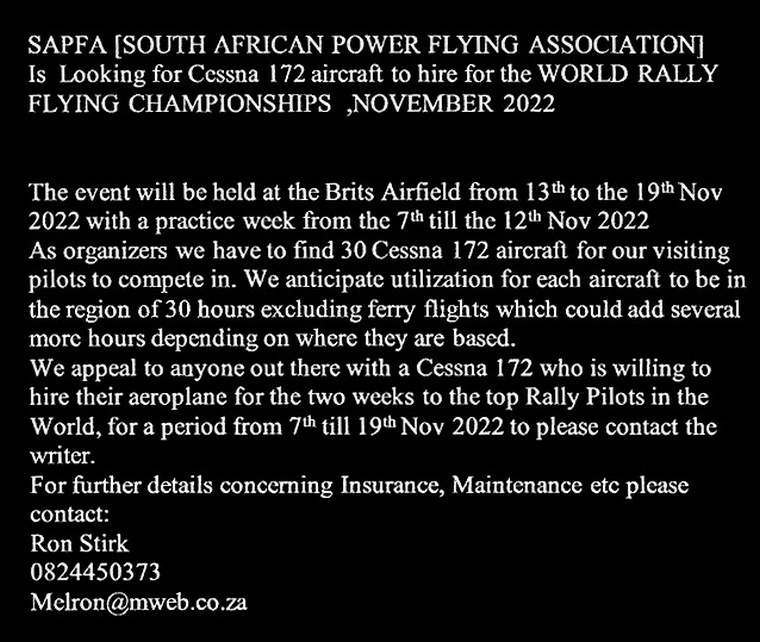 THE AER0 CLUB'S YEARBOOK IS NOW ON SALE

WWW.AEROCLUB.ORG.ZA/SHOP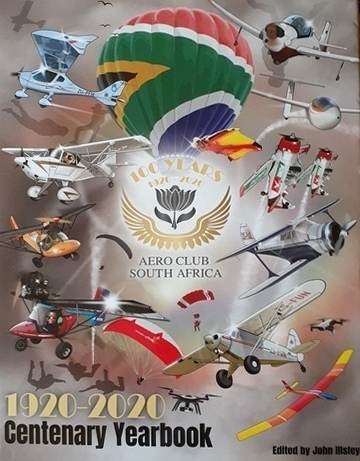 8 to 10
Sling Aircraft fly-away to Tankwa Tented Camp in the Karoo. Contact Shanelle McKechnie on E-mail: shanelle@slingaircraft.com

9
SAPFA Brakpan Rally at Brakpan airfield. Contact Mary de Klerk on E-mail: mary@sapfa.co.za or Cell: 084 880 9000

9
EAA Young Eagles Day at Rhino Park Airfield. Contact Keaton Perkins on E-Mail keatonperkins@hotmail.com

9
Steady Climb Fly-In at Rhino Park airfield. Contact David Le Roux on E-mail: david@pilotinsure.co.za or Cell: 073 338 5300

9
Robertson annual Fly-In breakfast 09h00 to 11h30. Contact Alwyn du Plessis on E-mail: boeredata@breede.co.za or Cell: 083 270 5888

9
Zuikerkop Country Game Lodge Fly-In. Contact Eddie on 082 388 7640. www.zuikerkop.co.za

9 &10
CANCELLED
SAC KwaZulu Natal Regionals at Ladysmith airfield. Contact Annie Boon on: E-mail: chunge@mweb.co.za

22 to 24
Aero Club of South Africa Airweek at Middleburg airfield. Contact Rob Jonkers on E-mail: rob@aerosud.co.za or Cell: 082 804 7032

23
Rustenburg Airshow. Contact Lesego Serekwane on E-mail: lesego@marakanelo.co.za or Cell: 066 256 7302







27 April to 1 May
SAMAA Combined Power Nationals. Henley Model Airfield.

29 April to 1 May
SAGPA North meets South at Gariep Dam. Contact Juanita Kruger on E-mail: juanita.kruger@gmail.com or Cell: 082 040 9798

27 April to 2 May
PASA 2022 South African National Skydiving Championships, Skydive Pretoria. E-Mail: info@skydivepretoria.com or +27814995739

30 April to 1 May
Queenstown Flying Club. For more information go to www.qfclub.co.za

4
EAA Chapter 322 Monthly Meeting at the EAA Auditorium, Rand Airport

6 to 8
Vryheid Vintage Car Club and Fly-In at Vryheid airfield. For more info contact Morne Strauss on E-mail: morne@imsbrokers.co.za or Cell: 073 7029870

7
Zandspruit Bush and Aero Estate Fly-In Hoedspruit. Contact Gary Whitecross on E-mail: gary@airplay.co.za or Cell: 082 553 2204

7
SAAF Museum Fly Day AFB Swartkop

13 to15
Battlefields Country Lodge annual Fly-In. Please contact Dave O' Halloran on E-mail: gm@battlefieldslodge.co.za

14 &15
SAC Free State Regionals at Tempe airfield. Contact Annie Boon on E-mail: chunge@mweb.co.za

17 to 20
Nampo Harvest Day R30 Bothaville. Contact Wim Venter on E-mail: wim@grainsa.co.za or Tel: 012 816 8001

19 to 21
SAPFA President's Trophy Air Race - Tempe Airfield, Bloemfontein. For more info contact Rob Jonkers on E-mail: chairman@sapfa.co.za or Cell: 082 804 7032

28
Kroon Fly- in and Farmers Market. Kevin 061 008 9562 or Marius 083 419 6613

27 to 29
Bona Bona Fly- in. Website: www.bonabona.co.za/fly-in

28
FAKR Nav Rally. Contact Nandi on +27 83 577 8894 or kfc@iafrica.com

28
Parys Airshow. No further details available.







4
10th Newcastle Airshow. Contact Johan Pieters on E-mail: Johan@champ.co.za or Cell: 082 923 0078

4
SAPFA Krugersdorp ANR at Jack Taylor Airfield, Krugersdorp. Contact Frank Eckard on E-mail: frank.eckard@mweb.co.za or Cell: 083 269 1516

15 to 19
SAC National Aerobatics Championships at Wingspark airfield
Contact Annie Boon on E-mail: chunge@mweb.co.za

16 to 18
SAPFA Rally Nationals at Brits airfield. Contact Frank Eckard on E-mail: frank.eckard@mweb.co.za or Cell: 083 269 1516

22
Polokwane Airshow Contact: Noel Netshivhodza on E-mail: netcoxm@gmail.com or Cell: 081 728 0843

25
SAPFA Speed Rally at Kroonstad airfield. Contact David le Roux on E-mail: david@pilotinsure.co.za or Cell: 073 338 5200







SA's OWN BAT HAWKS NOW AVAILABLE IN THE USA

Billed as the world's most affordable light sport aircraft, South Africa's own Bat Hawks, will debut its entry into the US market at the 2022 SUN 'n FUN Aerospace Expo held annually in Florida.

The Bat Hawk is a well-established, conventional microlight-style light aircraft powered by a Rotax 912 that helps it provide "sensational" performance, according to company officials.
"We now have two planes in the country," said importer and representative Gary Saitowitz, "and we have received our FAA Special Airworthiness Certificate at the end of 2021."
Bat Hawk Aircraft USA is investigating Experimental Amateur Built or Light-Sport Aircraft for the future.

FIRST FEMALE COMMANDER FOR 35 SQUADRON

Written by defenceWeb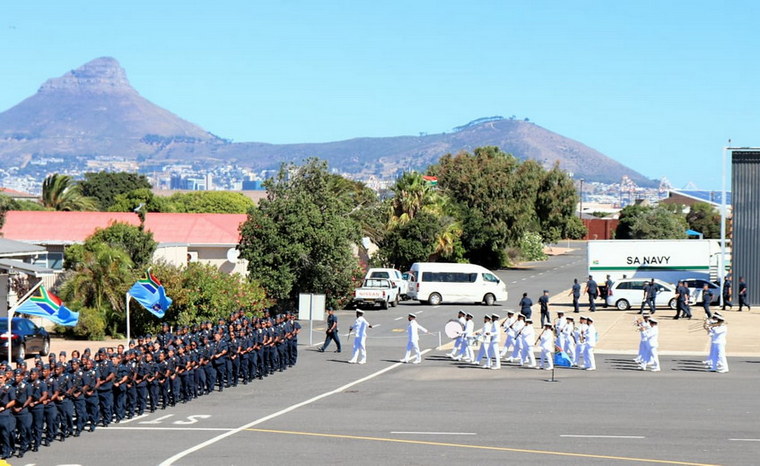 Air Force Ysterplaat-based 35 Squadron has its first female commander, who took up her post following a change of command parade on Friday 25 March.


The South African National Defence Force (SANDF) said the change of command parade at Ysterplaat was also for the new boss of 80 Air Navigation School.
Lieutenant Colonel Tamara L Thomas-Herwels became the first female commander of 35 Squadron, who flies C-47TPs, while Lieutenant Colonel Lucky (Nhlanhla) Zuma became the first black commander of 80 Air Navigation School.
A parade saw marching columns accompanied by the South African Navy Band. The first half of the parade was to hand over command of 35 Squadron to Thomas-Herwels, who started her career as a pilot in 2005.
Career highlights include having the privilege of flying former Presidents namely, Nelson Mandela, Kgalema Motlanthe, Thabo Mbeki, Jacob Zuma as well as various Ministers and Members of Parliament. In addition to being a fully qualified pilot, she also obtained a Bachelor of Law Degree at the University of Cape Town in 2013.
Google Block Ad
The outgoing commander of 35 Squadron, Lieutenant Colonel Troy van der Horst, said in his speech: "I started my Air Force career as a security sentry at 505 Security Squadron, AFB Ysterplaat and was blessed with the opportunity to end my time at AFB Ysterplaat as the OC at 35 Squadron." He wished his successor all the best with her new journey at the helm of "Maritime Excellence", 35 Squadron.
The second part of the parade was to hand over command of 80 Air Navigation School.
Zuma joined the SA Air Force as a Radartrician and eventually qualified as a Navigator. Career highlights include being the first black Navigator Instructor (January 2010), becoming the first black instructor on the C-130BZ Hercules (2011) and appointment as the first black Officer Commanding of 80 Air Navigation School (October 2021).
In 2017, Zuma graduated from the University of Johannesburg with a Bachelor of Commerce in Transport Economics and in 2019, he graduated with a BSc Honours in Business Management.
Outgoing commander Lieutenant Mark Gomez said that when he joined the South African Air Force, he planned to stay only for four years, but 26 years later and because of his passion for aviation, he is still part of the organisation.
In his time at 80 Air Navigation School, he said he learned many important life lessons, including: you are never too old to learn; failure is good and diversity is strength.

EIGHT KILLED WHEN PAKISTANI HELICOPTER SHOT DOWN IN DRC
Written by defenceWeb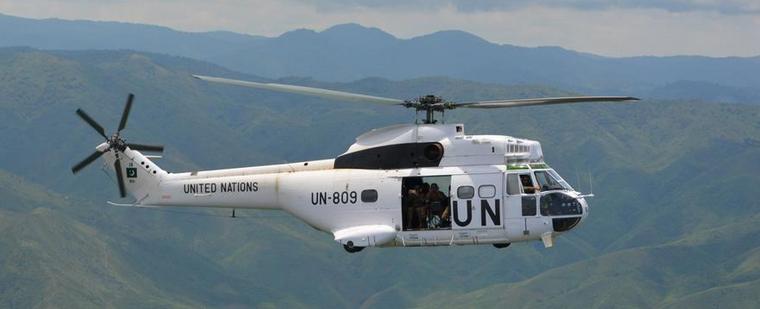 M23 rebels in the Democratic Republic of Congo (DRC) reportedly shot down a Puma medium transport helicopter in MONUSCO service, killing all eight people aboard.

"A search and rescue operation were launched on Tuesday, 29 March after a Puma helicopter lost contact with colleagues and crashed earlier.
"The helicopter, with eight people on board, including six crew members - all from the Pakistani military - and two military personnel - one from the Russian Federation and one from Serbia - were on a reconnaissance mission in the Tshanzu area, south-east of Rutshuru in North Kivu," Stephane Dujarric, spokesman for Secretary-General Antonio Guterres, told the daily UN noon briefing.
A MONUSCO search and rescue mission subsequently recovered all eight bodies.
There were clashes in area between the rebel group and Congolese forces "in recent days" he said, adding an investigation was underway.
Reports have it M23 rebels gained ground in the area where the rotary-wing aircraft was doing reconnaissance with "heavy fighting" 50 km north-east of provincial capital Goma.
The DRC's military said the Puma was shot down by M23 rebels, but the rebels claimed the Congolese military was responsible.
The Congolese army claimed the rebels, backed by the Rwanda Defence Force, "carried out incursions and attacked positions" since the weekend, one report said, adding two Rwandan soldiers backing M23 were captured by DRC forces. Rwanda denied involvement in the violence.
Dujarric said Guterres was "concerned by the resurgence of M23 activities in the tri-border area around Rwanda-DRC-Uganda as well as the ongoing impact of violence involving armed groups on civilians".
The Pakistan Army Aviation Corps operates 40 Pumas acquired from Aerospatiale and IAR since the late 1970s. According to the Pakistan government, it deployed Pumas in DRC since 2011 - three aircraft are typically deployed at a time. In April 2017, a Puma was substantially damaged in a crash-landing at Kavumu.
Pakistan is the largest troop contributor to MONUSCO with 1 974 military personnel in the sprawling central African country ahead of India's 1 888. South Africa is fifth on the list of MONUSCO troop contributing countries.

NIGERIAN AIR FORCE INTERESTED IN AIRBUS AIRCRAFT

Written by Guy Martin

The Nigerian Air Force has expressed interest in acquiring new aircraft from Airbus and has held discussions with the Spanish Ambassador to Nigeria on this and other matters.

The Chief of Air Staff (CAS), Air Marshal Oladayo Amao, said the Nigerian Air Force (NAF) is looking to partner with the Spanish Government in the areas of aircraft acquisition, training, air operations, intelligence sharing and capacity development in imagery analysis and is in discussions with Airbus.
Amao on 23 March hosted the Spanish Ambassador to Nigeria, Juan Ignacio Sell, at NAF Headquarters in Abuja.
Amao said a partnership with a developed nation like Spain would enable the NAF take advantage of the numerous technological competencies available to address some of the technical challenges the service currently faces especially in intelligence gathering.
Amao stated that the NAF and Airbus of Spain were currently in talks to explore opportunities that could be available for the NAF to tap into, all with the hope of enhancing the NAF's fleet. "If our interface with Airbus of Spain is anything to go by, I am hopeful that the outcome would go a long way in adding value to our current efforts in all our theatres of operation", he said.
Sell said his country was willing to provide solutions that would support the various operations of the NAF. He also expressed Spain's willingness to further deepen its partnership with the NAF by posting a Defence Attaché to the Spanish Embassy in Abuja.
As far back as 2016, Nigeria has expressed interest in acquiring C295W light transports from Airbus, with a delegation visiting Nigeria that October. In October 2019, then Chief of Air Staff Air Marshal Sadique Abubakar hosted Airbus executives who were paying a courtesy visit to Nigeria - they discussed maintenance, training and other matters. The Airbus executives provided presentations on Airbus aircraft.
Nigeria's 2022 defence budget proposal includes funding for the procurement of a new transport aircraft and continued funding for JF-17 fighters and helicopters. Initial funding of N10.86 billion ($26.4 million) is listed in the budget to procure two new King Air 360 aircraft, spares and ground support equipment, partly to replace King Air 350 that crashed in February 2021.
The FY2022 budget also includes N833.23 million in balance payments for procurement of three JF-17 Thunder fighter aircraft with targeting pods from Pakistan; N1.03 billion on balance payments for two AW109 Trekker helicopters from Leonardo and N2.93 billion in part payment for reactivation of two H215s (formerly AS332 Super Puma BIs) from Airbus.
Other projects include the upgrade of three Mi-series rotorcraft; the periodic depot maintenance of three L-39ZA and once C-130 aircraft, and the overhaul of Gulfstream G550 and Falcon 7X VIP aircraft.
www.defenceweb.co.za



THE SONACA 200 REPRESENTED AND MARKETED IN FRANCE BY ATA BY PELLETIER



In order to ensure the rise in sales of the Sonaca 200 at European level, Sonaca Aircraft is developing a network of distributors. After having signed a partnership contract with British European Aviation for England, Ireland and the Channel Islands and GB Aircraft for Poland, the manufacturer has just entered into an agreement with ATA by Pelletier for the French market.

"The French market today represents 20% of Sonaca 200 sales. To professionalize sales and strengthen our presence with Aeroclubs and Schools, we have chosen to work with an experienced, renowned and professional partner able to take charge of the marketing, maintenance and offer the purchase of used aircraft. ATA by Pelletier is associated with French general aviation with a name that is a guarantee of seriousness and commitment. Sonaca Aircraft has therefore chosen to rely on the ATA teams to continue the commercial development of the Sonaca 200 and to monitor the maintenance of its aircraft on French territory" Pierre Van Wetter, Sonaca Aircraft Sales Manager
"We have chosen to be the Sonaca 200 Representative in France because the aircraft perfectly complements our product range and meets the needs of flight schools and Aeroclubs. It's a real plane, modern, easy to fly and the sales are there to prove it! Sonaca Aircraft has passed the production milestone of the 50th aircraft and we are delighted to contribute to the take-off of the Sonaca 200 in France" Pierre Pelletier, Manager of the company ATA by Pelletier.

JOBY BECOMES FIRST EVTOL COMPANY TO SUBMIT AREA-SPECIFIC CERTIFICATION PLAN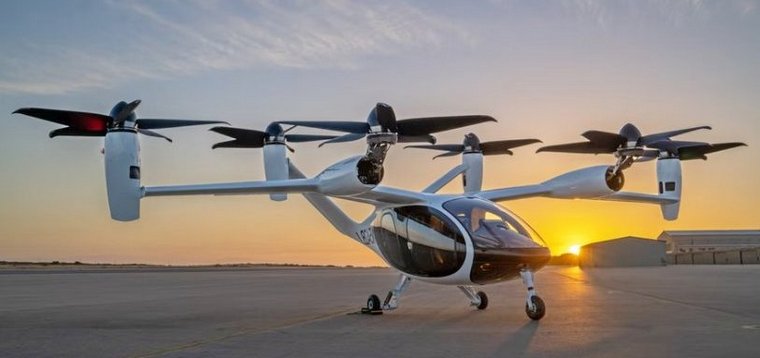 Joby Aviation, Inc. (NYSE:JOBY), a California-based company developing an electric vertical take-off and landing (eVTOL) aircraft for commercial passenger service, has announced it that has submitted its first area-specific certification plan to the Federal Aviation Administration (FAA), believed to be an industry first.

The plan, which is the first of several that Joby will be required to submit, brings the company one step closer to receiving type certification for its aircraft, laying out the combination of design reports, analysis and testing that it will employ to demonstrate compliance with rigorous FAA safety standards for one functional area of the aircraft.
"The milestone is the result of many years of hard work by both the Joby team and the FAA," said Didier Papadopoulos, Head of Programs and Systems at Joby. "It's also another indication of the great momentum we have on the certification front. With more than two thirds of our means of compliance now agreed with the FAA, we're looking forward to maintaining that momentum with the submission of further certification plans in the near future."
The certification plan submitted earlier is focused on cabin safety, comprising the integrity of materials, seats and occupant restraints used in the interior of the aircraft.
In February, Joby announced it had completed its first series of FAA conformity tests to confirm the material strength of the composite material comprising the aerostructure of the aircraft. In 2020, Joby became the first and only electric vertical take-off and landing (eVTOL) company to sign a G-1 (stage 4) certification basis with the FAA, having received an initial (stage 2) signed G-1 from the FAA in 2019.
Joby's piloted five-seat eVTOL aircraft can carry four passengers at speeds of up to 200 mph, with a maximum range of 150 miles on a single charge. With more than 10 years of development and over a thousand flight tests completed, Joby is targeting the launch of its aerial ridesharing service in 2024.

GEOFLY PLACES ORDER FOR TWO DA62 SURVEYSTAR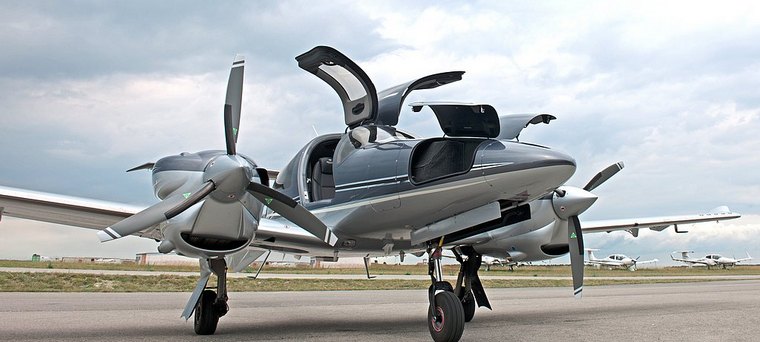 GeoFly and Diamond Aircraft Industries recently signed a contract for two DA62 SurveyStar in addition to the one that has been in operation since February 2021.

One year and 400 flight hours of successful operation, GeoFly has decided to add two more DA62 SurveyStar that will also replace some of the turboprop assets of their fleet.
The wide speed range between 90 - 195 kts, allows for a very versatile utilization of the aircraft. It can be used for low and slow missions that are normally flown by piston airplanes, but also for high and faster missions that may be flown by turbine powered platforms. The DA62 SurveyStar performs all missions more cost efficient and environmentally friendly in terms of emissions and noise (see comparison charts).
"Having GeoFly as the launch customer for the SurveyStar turned out to be a great success story. As a launch customer, their operational feedback could be implemented on their new survey aircraft. Designed as a dedicated aerial survey platform from the very beginning, the aircraft has now become an even better workhorse for the industry. Buying a factory new airplane is usually uncommon for most aerial survey companies. So, the decision of the launch customer to expand their DA62 SurveyStar fleet within only one year is the best proof for the value of this aircraft," said Mario Spiegel, Sales Manager, Special Mission Aircraft Division at Diamond Aircraft Austria.
Aicke Damrau, Managing Director GeoFly said: "With the DA62 SurveyStar we have added an extremely versatile and flexible aircraft to our fleet. Based on the experience of one year of very successful operation with our existing DA62 SurveyStar, the decision to buy two more of the same type was very well-grounded. Especially in times of limited raw materials and climate change, this aircraft is a big step in the right direction."

VOLOCOPTER CONDUCTS FIRST CREWED EVTOL FLIGHT IN FRANCE



Volocopter became a two-time pioneer as the first eVTOL developer to conduct both crewed and remotely piloted test flights in France. The crewed flights were part of a week-long urban air mobility (UAM) test campaign that will give Volocopter and its partners - Groupe ADP and RATP Group - key insights for subsequently launching the UAM industry in time for the 2024 Paris Olympic and Paralympic Games.

Volocopter's full-scale testing prototype, the 2X, was used to perform successful flight tests at Pontoise airfield in Paris to measure the aircraft's noise emissions. This data will be used by the company's partners to shape the future of urban air mobility services in and around Paris.
Christian Bauer Chief Commercial Officer of Volocopter said: "We have demonstrated our pioneering power once again here in Paris. By flying our aircraft in a crewed configuration at a Paris airport, we are proving to one of our launch cities first-hand that our aircraft will offer a practical addition for potential airport-to-city routes."
Volocopter first flew its electric vertical take-off and landing (eVTOL) aircraft in France uncrewed at the Paris Air Forum held in June 2021. Together with its partners, the company is gearing up for commercial launch in the next 2-3 years.

UAM refers to a subcategory of advanced air mobility (AAM) and how advanced aircraft (i.e., eVTOLs) can operate in and around cities. Seen as an addition to existing transportation options, UAM supports the development of environmentally friendly mobility solutions and will offer cities worldwide a unique mix of urban multimodal transportation systems.
The UAM testing sandbox at Pontoise airfield addresses the challenges of this new form of mobility directly by assessing UAM solution use, acceptability, regulations, technologies and industrialization. Furthermore, the airfield offers a real and secure aeronautical environment in a suburban area, 35 km northwest of Paris.

BOEING AND AIRBUS HELICOPTERS SIGN STRATEGIC H-47 CHINOOK PARTNERSHIP TO SUPPORT GERMANY'S STH REQUIREMENTS



Boeing [NYSE: BA] and Airbus Helicopters have signed a Memorandum of Understanding (MOU) to partner on the H-47 Chinook in support of Germany's Schwerer Transporthubschrauber (STH) heavy-lift helicopter requirements.

"We are pleased that Airbus Helicopters has joined our team of strategic partners on the H-47 Chinook program for Germany and together, we will provide the strongest offering to the Bundeswehr," said Mark Cherry, Boeing vice president and general manager, Vertical Lift programs. "The Chinook has been the preferred heavy-lift helicopter in Europe for decades and a cornerstone for a multitude of NATO operations. It is the only heavy-lift helicopter capable of providing Germany immediate interoperability with allied nations and is significantly more powerful, versatile and agile than any other aircraft in its class."
The new partnership between Boeing and Airbus aims at bolstering German defence readiness while supporting German industry and economic growth. The partnership will draw on the strengths and combined expertise of the world's leading aerospace companies to deliver advanced capability, readiness and innovative solutions as part of the German Chinook industry offering.
"Building on decades of experience as a partner of the Bundeswehr, Airbus Helicopters is excited to join Boeing's Chinook Germany industry team and to partner with Boeing on delivering maximum operational availability to the Bundeswehr," said Wolfgang Schoder, general manager of Airbus Helicopters in Germany. "The H-47 Chinook is a proven, mature program in service with many of our allies and is the optimum solution for Germany with an excellent price-performance ratio."
Google Block Ad
The partnership agreement builds on the existing Chinook partnership team consisting of AERO-Bildung GmbH, CAE GmbH, ESG Elektroniksystem- und Logistik-GmbH, Lufthansa Technik AG, Honeywell Aerospace and Rolls-Royce Deutschland Ltd. & Co. KG.Boeing is committed to working with German industry on aircraft sustainment, including post-delivery modifications and installations, aircraft maintenance, supply chain services, training and logistical support, as well as the potential for sub-systems Maintenance Repair and Overhaul work.
"The partnership with Airbus Helicopters reaffirms our commitment to strengthen cooperation with German industry," said Dr. Michael Haidinger, president, Boeing Germany. "With our Chinook offering and together with our German industry partners, we will create more than 500 highly skilled jobs in-country, all in direct support of the Bundeswehr's heavy-lift mission requirements."
As chosen by eight NATO nations - Netherlands, Italy, Greece, Spain, Turkey, United Kingdom, Canada and the United States of America - the Chinook has proven its unique capabilities and mission readiness in multiple theatres and has delivered on many other mission requirements, including air-to-air refuelling, medevac, troop transport, search and rescue and humanitarian and disaster relief and special operations. Chinook air-to-air refuelling operations have spanned the globe and the number of tanker hook ups, behind a variety of tanker aircraft, is estimated to be in the tens of thousands.

AIRBUS VSR700 AUTONOMOUS TAKE-OFF AND LANDING CAPABILITIES TESTED AT SEA

Airbus Helicopters has begun trialling autonomous take-off and landing capabilities at sea for the VSR700, an unmanned aerial system (UAS) being developed in the frame of the SDAM (Système de drone aérien de la Marine) programme, conducted by the DGA (Direction générale de l'Armement - the French Armament General Directorate) for the French Navy. Trials were conducted using an optionally piloted vehicle (OPV) based on a modified Guimbal Cabri G2 equipped with the autonomous take-off and landing (ATOL) system developed for the VSR700. This flight test campaign paves the way for the upcoming demonstration of the VSR700, at sea, onboard a French Navy frigate.

"These tests in real-life conditions constitute a crucial step towards the campaign that we will conduct at sea with the DGA and the French Navy later this year," explained Nicolas Delmas, head of the VSR700 programme for Airbus Helicopters. "Using the OPV, we have demonstrated the unique autonomous take-off and landing capabilities of the VSR700. We have also proved the optimal functioning of the vehicle and its command station interface on board a vessel in realistic conditions."

The test campaign was conducted off the coast of Brest, France, onboard a civilian vessel equipped with a helicopter landing deck in the presence of experts from the DGA. Beyond demonstrating the ATOL system developed for the VSR700, the trials were also used to assess the approach procedures before landing on the vessel. The VSR700 flight envelope at sea, in proximity to a vessel, was tested in line with development objectives and was confirmed to be fully compatible with naval operations. Both the semi-autonomous and the fully autonomous modes of the ATOL system were demonstrated with success in different sea states. The VSR700 uses Airbus DeckFinder to enable autonomous ship deck take off and landings in all weather conditions, during the day or night. In total, 150 autonomous launches and recoveries took place. The handling and manoeuvring of the OPV, representative of the VSR700, on the ship deck were also tested.
The OPV can carry one test pilot in order to enable safer and more agile initial testing before those systems are integrated into the fully autonomous VSR700. The OPV initially conducted piloted take-offs and landings before switching progressively to fully autonomous manoeuvres.
Designed to operate alongside other shipborne naval assets, the VSR700 is a UAS in the 500-1,000 kg maximum take-off weight range. It offers the best balance of payload capability, endurance and operational cost. It is capable of carrying multiple full-size naval sensors for extended periods and can operate from existing ships, alongside a helicopter, with a low logistical footprint.
The first prototype of the VSR700 performed its maiden flight in 2020 and expanded its flight envelope in 2021. In April 2021, the DGA ordered a second prototype of the VSR700 to focus on trials covering SDAM requirements and to permit broader, more rapid development towards that goal.

BELL'S AUTONOMOUS POD TRANSPORT VEHICLE COMPLETE A SUPPLY DROP IN AIRPLANE MODE

Bell's Autonomous Pod Transport expands the possibilities for business operations, cargo movement and battlefield resource resupply as an agile eVTOL vehicle. Showing off its latest milestone, the electric vehicle moved 70 lbs. worth of goods - two separate bags around 35 lbs. each - over 11 miles before efficiently dropping both bags simultaneously. APT also offers the capability to drop one payload at a time. This quick cargo movement and release is made possible by the aircraft's architecture - autonomous systems that calculate the release point to hit its target while factoring in ground speed, above ground level and distance.

Bell showcased this capability and more at the Army Expeditionary Warrior Experiment (AEWE) 2022 at Fort Benning, Georgia, March 21-24. As the event draws out the latest in military technology, Bell's APT exhibited all its progress to U.S. forces and demonstrated its ability to complete the resupply missions.
APT offers overhead support in a near peer fight with its small size, terrain flight, landing freedom and low acoustics to deliver an advantage to teams in battle. Where other aircraft require manpower and fuel to quickly drop resources to warfighters, APT does not. Instead, the vehicle moves quietly and quickly to move critical resources when they're needed the most.
APT carries 70 lbs. of payload upwards of 35 miles with a max payload capability of 100 lbs. and has completed more than 420 flights on-site at military bases or over the desert terrain of Yuma, Arizona. Serving as Bell's premier all-electric, autonomous test vehicle, the platform is ready to enhance operations for businesses, military forces and consumers all over the world.

GARMIN EXPANDS ITS COST-EFFECTIVE NAVIGATION DATABASE SOLUTIONS TO NON-WAAS GNS NAVIGATORS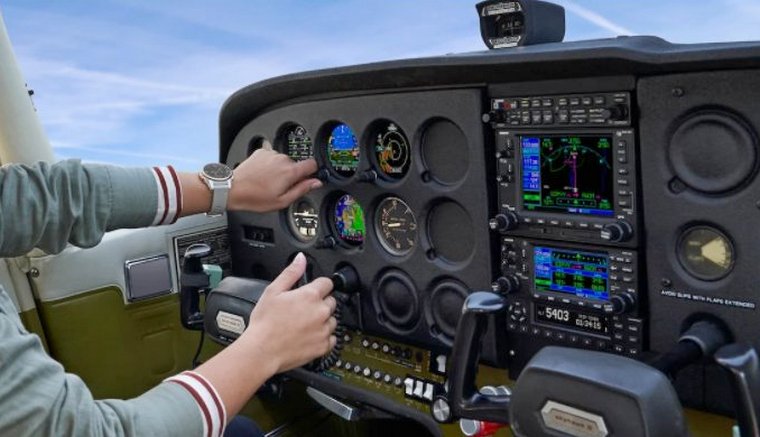 Garmin® International, Inc., a unit of Garmin Ltd., has announced that it has expanded the availability of its Garmin Navigation Database to include non-WAAS GNS navigators. The Garmin Navigation Database is available for a variety of Garmin avionics, including WAAS GNS navigators and offers a trusted and convenient solution to incorporate the latest navigation information. Ready to support both VFR and IFR flights, the Garmin Navigation Database includes instrument procedures, frequencies, airport data and more.

Garmin database options include single navigation database updates, annual subscriptions, or even complete device bundles - with navigation, terrain and obstacles - to simplify the updating process. Pilots can also opt for a OnePak™ subscription which offers significant savings by combining the Garmin GNS non-WAAS Navigation Database with other essential database subscriptions, supporting all compatible Garmin avionics in a single aircraft.
Single navigation database updates & subscriptions
Navigation Database updates for a single Garmin navigator, such as the non-WAAS GNS 530 are $129 for the U.S. and $169 for the Americas; or $299 and $449, respectively for the Navigation data-only annual subscription.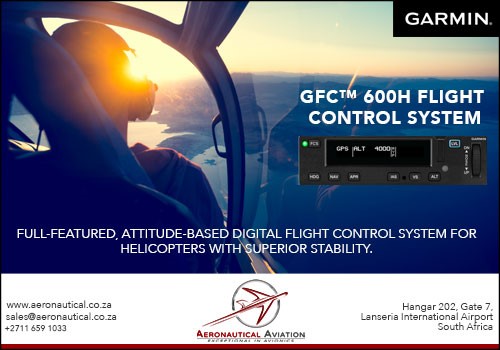 Annual subscription bundles
Garmin is the only database provider to offer all applicable databases - navigation, obstacles and terrain - in one bundle for GNS navigators. Annual database subscription bundles, which include the Garmin Navigation Database, Obstacles and Terrain, are $449 for the U.S. and $599 for the Americas. OnePak annual database updates for an entire aircraft, including a portable.
For one annual price, databases within OnePak subscriptions can be downloaded to multiple Garmin avionics, including non-WAAS GNS units and one qualifying portable in a single aircraft.
A variety of economical regions are available, such as the United States OnePak for $669, which includes the Garmin Navigation Database, AOPA Airport Directory, IFR en route charts, VFR sectional charts, SafeTaxi® Terrain and Basemap for compatible products.
The purchase of a U.S. or Americas OnePak subscription also provides existing Garmin Pilot™ subscribers with an upgrade to Garmin Pilot IFR Premium with the associated coverage area on Apple® or Android mobile devices at no additional cost.
Google Block Ad
For more than 30 years, pilots have trusted Garmin with their navigation needs. Now, Garmin navigation data, single navigator bundles and OnePaks are available for even more Garmin avionics, including the full GNS series:
Non-WAAS: GNC® 420, GNS 430, GNS 530, GPS 400 and GPS 500
WAAS: GNC 420W, GNS 430W, GNS 530W, GPS 400W and GPS 500W
Database updates for Garmin avionics or portables are quick and easy with the Garmin Aviation Database Manager. Simple to use, it runs on a Windows® or Mac® computer and it manages all database updates and purchases. It will also automatically download the latest update if the aircraft owner has a subscription. That way, updates are ready and can be installed without waiting for a download.
The Database Manager also makes it easy to keep track of current and future updates. The calendar view includes which cycles the pilot has purchased, when a new cycle will be available and a reminder of what cycle they currently have installed.




SOUTH AFRICA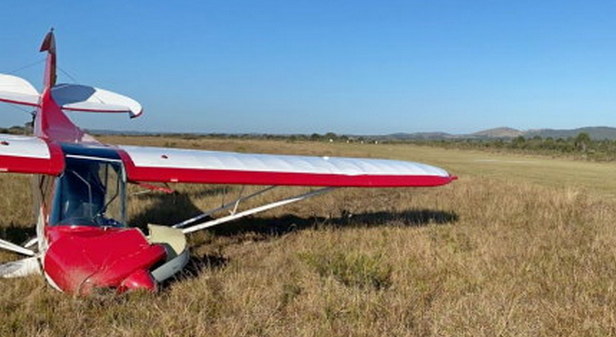 On Monday, 23 August 2021 at 1035Z, a pilot flying solo on-board a PA-18A-150 aircraft with registration ZS-CKP took off from Port Alfred Aerodrome (FAPA) with the intention to conduct a post-maintenance test flight following a Mandatory Periodic Inspection (MPI).
Before the flight, the aircraft was taxied to the fuel bay and 100 litres of Avgas fuel was uplifted; the aircraft had a total of 110 litres after refuelling.
1.1.2 The pilot stated that the aircraft was then taxied to the run-up bay for pre-flight checks and all checks were within the specified limits. Thereafter, the pilot took off from Runway (RWY) 28L at FAPA for a Visual Flight Rules (VFR) post-maintenance test flight. The test flight was conducted under the provisions of Part 43 of the Civil Aviation Regulations (CAR) 2011 as amended.
1.1.3 The pilot reported that the take-off roll was without incident; however, after rotation and during climb at approximately 600 feet (ft) above ground level (AGL), the engine stopped.
The pilot then switched the fuel feeder tank from the left to the right tank and restarted the engine. The engine ran momentarily but stopped again.
1.1.4 The pilot then decided to execute a teardrop turn to conduct a forced landing on RWY 10L.
However, the pilot could not complete the teardrop turn as the aircraft was rapidly losing height. The aircraft impacted the ground hard on the left-side of RWY 10L, damaging the engine cradle, propeller, fuselage and engine cowling. The pilot was not injured during the accident sequence.
Probable Cause/s
3.3.1 Engine power loss and stoppage in-flight, resulting in an unsuccessful forced landing. The cause of engine stoppage could not be determined.



USA, Morristown New Jersey: A Learjet 75 with four on board after touchdown deviated to the right and veered off the runway contacting soft ground causing both wings to detach. The aircraft subsequently came to rest on its right side in a grassy area. All four occupants escaped with minor injuries. However, aircraft was damaged beyond repair.

Mexico, Cuernavaca Morelos: A Beechcraft 90 King Air with six passengers and one pilot on board on final approach to Cuernavaca Airport crashed into a supermarket some 2 km short of runway. The pilot and two passengers were killed while four other occupants were injured.



Comoros Island, Mohéli: A Cessna 208B Grand Caravan on a schedule flight to Mohéli, carrying 12 passengers and two pilots while approaching Mohéli encountered marginal weather conditions and crashed in the sea some 2,5 km northwest of Mohéli-Bander es Eslam Airport. After 24 hours search only some debris was found. None of the 14 occupants were recovered.
USA, Meadow Lake Airport CO: A Piper PA-28-235 Cherokee 235 with three occupants was destroyed subsequent to an impact with a hangar structure and terrain during a landing attempt at Meadow Lake Airport (FLY/KFLY), Peyton, Colorado. The pilot and two passengers received unspecified injuries.

Ukraine, near Izyum, Kharkiv region: A Russian Air Force Sukhoi Su-35S was shot down near Izium, Kharkiv Oblast. The pilot was captured.
Guatemala, Cobán, Alta Verapaz: The Guatemalan Army located a crashed Piper PA-31 Navajo C in Cobán, Alta Verapaz, after it flew into the country illegally, presumably to conduct drug trafficking.

USA, near Smith Farm Road, Stony Point, Alexander County, NC: A Cessna 140 sustained substantial damage subsequent to impact with wooded terrain near Smith Farm Road, Stony Point, Alexander County, North Carolina. The two occupants onboard the airplane received unspecified injuries.
UK, off Hadley Road, near Trent Park, Enfield, Greater London: Piper PA-23-250 Aztec F with four on board made a forced wheels up landing in a field just off Hadley Road, near Trent Park, Enfield, Greater London. The four occupants were not injured and the aircraft suffered minor damage.




5 APRIL 1968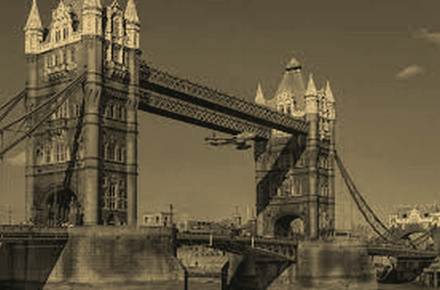 To protest the lack of an aerial display to commemorate the 50th anniversary of the founding of the Royal Air Force four days earlier and to demonstrate against the government of Prime Minister Harold Wilson, Flight Lieutenant Alan Pollock of the RAF's No. 1(F) Squadron makes an unauthorized display flight in a Hawker Hunter during which he illegally buzzes several RAF airfields and flies low over London, where he circles the Houses of Parliament, dips his wings to the Royal Air Force Memorial and flies under the top span of Tower Bridge, becoming the first person to fly under the bridge's upper span in a jet aircraft. He is arrested upon his return to base.


In the immediate aftermath of the incident, Pollock's unit was posted to North Africa without him while he remained on a charge. He was subsequently invalided out of the RAF on medical grounds. This avoided a court martial and the embarrassment to the government of Pollock publicising the reason for his stunt and perhaps receiving the support of the public.
The RAF placed Pollock in a "psychiatric hold" for two days. Demonstrations of support for his conduct was expressed by British Overseas Airways Corporation (BOAC), which sent him a keg of beer while six members of the House of Commons spoke on Pollock's behalf in Parliament. In 1982, the RAF officially exonerated Pollock for his demonstration flight celebrating its 50th anniversary.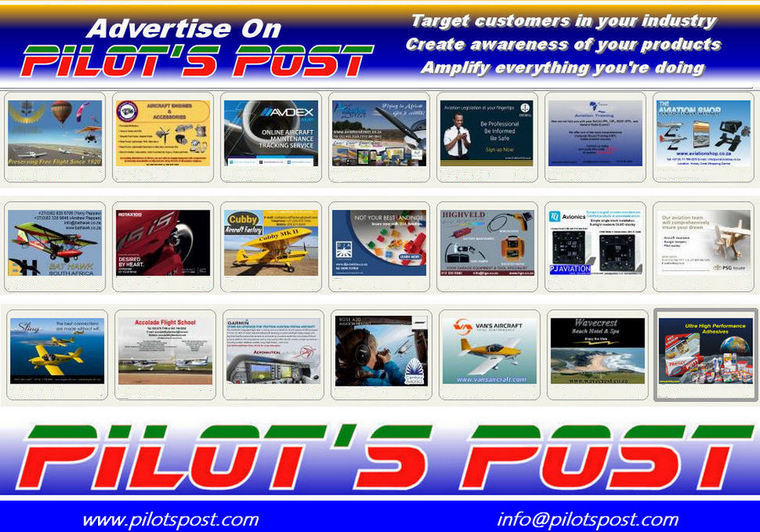 Google Banner Ad