Compiled by Willie Bodenstein



Google Banner Ad



THIS WEEK IN MIDWEEK UPDATE
Aero Club Communique April 2022 #1.
Mali receives Mi-24s and radars from Russia.
50th anniversary reunion for Van's RV aircraft highlights homebuilt aircraft activities at EAA AirVenture Oshkosh 2022.
EAA AirVenture Oshkosh 2022 to celebrate 75th anniversary of the U.S. Air Force.
Daher launches the TBM 960 very fast turboprop aircraft with digital power.
SB>1 Defiant helicopter completes long-endurance flight to Nashville.
Greece acquires six additional new Rafale.
MD HELICOPTERS enters into asset purchase agreement with group led by Bardin Hill and Mbia Insurance Corporation.
Textron Aviation announces order from Flyexclusive for up to 30 Cessna Citation Cj3+ Light Jets.
Cannon AFB partners with Bell Boeing to improve the CV-22.
Worldwide incidents and accidents.
This week in history, first flight of the EWR VJ 101, the world's first supersonic V/STOL aircraft.



Google Block Ad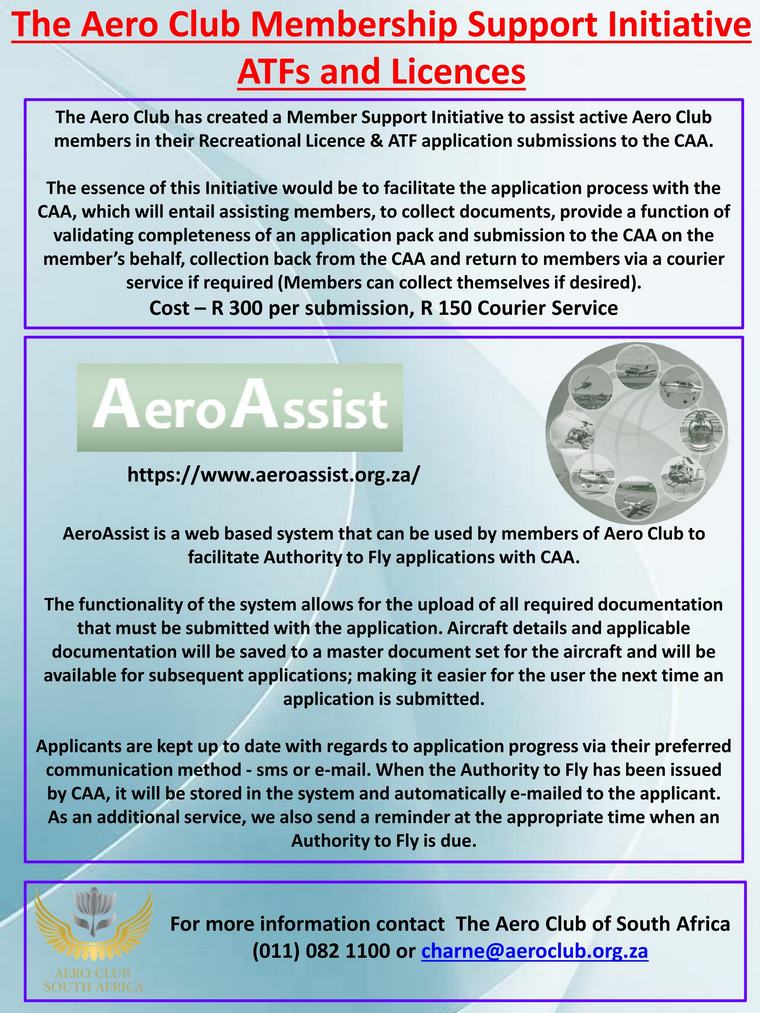 AERO CLUB COMMUNIQUE APRIL 2022 #1

Update on Proposal to Licence Airfields under Part 139.5

As covered in previous communiques, the CAA Part 139 sub-part 5 proposal to licence airfields for commercial operations such as charter & training as well as airfields in proximity to other facilities was tabled at an Aviation Infrastructure sub-committee meeting held on 7 April. AeCSA was represented by Marthinus Potgieter.

An overview of what transpired in the last 5 years on this topic was covered, as the topic of licencing has been tabled before. The current proposal was supposed to be an outcome of previous engagements and workshops on this subject. SACAA's motivations include that the State is a signatory to the ICAO convention and that it is its obligation to make sure that certain standards will apply to all commercial operations and guarantee safe operation, including the security cluster pushing licencing to curb smuggling. Industry believes that the latter was comprehensively addressed with the regulation passed recently to REGISTER airfields, which is a simple cost-free process. The following is a summary of the comments received:
• Cost of licencing
• SACAA uses safety as a motivation but without concrete statistics proving that.
• Impossible to obtain local authority permission for licencing.
• Should only be applicable to aerodromes entertaining aircraft above 5700 kg.
• Licencing process can take up to 6 months while runways cannot be used.
• Impossible to licence some runways that are used by safari operators.
• This will completely kill Part 135 operations.
• All recreational runways should be excluded.
The AI Sub-Com secretariat was instructed to schedule a further workshop where industry and SACAA will further engage on possible solutions.





Approved Person 3rd Party Liability Insurance

The Aero Club has attempted to secure 3rd Party Liability insurance for Approved Persons (AP's) who are registered AeCSA members. This has been an ongoing exercise for a number of years now and since 2017, the brokers and insurers have been unable to find 3rd Party Liability cover for AP's. We once again requested our brokers earlier this year to revisit the matter. The brokers enquired from the insurers and supplied us with an answer on their views on 3rd party liability for AP's. Their reply is as follows:

A wide scope of work is allowed to be performed on a NTCA aircraft by AP's. There also is a large difference in the type of work done by different AP's, creating a varied risk profile for different AP's. The result of this is that in the event of a loss due to a maintenance issue, there is an increased possibility of an AP being deemed to be at fault rather than the owner. This possibility is exacerbated by the tendency of the courts to favour the claimant against insurers, which in turn increases the insurer's risk. All these factors combine to unfortunately cause insurers to not accept any 3rd party liability risk for AP's. We therefore wish to advise our members that there is no 3rd party liability cover for AP's available at present, however we will continue to pursue further options / conditions on this subject.





Aero Club Airweek 2022

Planning for this year's Airweek is now virtually complete and all preparations for holding this event at Middelburg have been completed with 11 days to go.

The dates are 22 - 24 April 2022, with early arrivals on the 21st for those who wish to have an extended stay. The EAA annual convention will also take place during this weekend as will other sections of the Aero Club participating in their various disciplines. Please visit the website for more details. www.aeroclub.org.za/airweek/

Registration is also open for attending - for those who plan to attend, they can register at this link https://forms.gle/fNu45vALTcrRGzQMA

Those who wish to camp and hire tents, follow the booking link here https://forms.gle/jHhK9t2PGQvVWSvB8

For Exhibitors wishing to book exhibition space, visit the website www.aeroclub.org.za/airweek-the-2022-edition-exhibitor-information for details and exhibitor forms.

If you have any queries or require information, please email rsvp@aeroclub.org.za

If you are not a member and wish to join the Aero Club and any of its sections, feel free to do so under the member-renewals-and-new-memberships tab.







THE AER0 CLUB'S YEARBOOK IS NOW ON SALE


WWW.AEROCLUB.ORG.ZA/SHOP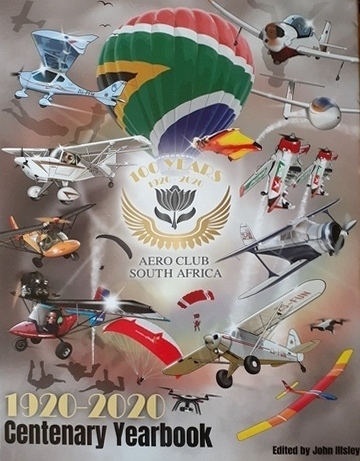 22 to 24
Aero Club of South Africa Airweek at Middleburg airfield. Contact Rob Jonkers on E-mail: rob@aerosud.co.za or Cell: 082 804 7032

23
POSTSPONED
Rustenburg Airshow. Contact Lesego Serekwane on E-mail: lesego@marakanelo.co.za or Cell: 066 256 7302







27 April to 1 May
SAMAA Combined Power Nationals. Henley Model Airfield.

29 April to 1 May
SAGPA North meets South at Gariep Dam. Contact Juanita Kruger on E-mail: juanita.kruger@gmail.com or Cell: 082 040 9798

27 April to 2 May
PASA 2022 South African National Skydiving Championships, Skydive Pretoria. E-Mail them on info@skydivepretoria.com or call +27814995739 for details

30 April to 1 May
Queenstown Flying Club. For more information go to www.qfclub.co.za

4
EAA Chapter 322 Monthly Meeting at the EAA Auditorium, Rand Airport

6 to 8
Vryheid Vintage Car Club and Fly-In at Vryheid airfield. For more info contact Morne Strauss on E-mail: morne@imsbrokers.co.za or Cell: 073 7029870

7
Zandspruit Bush and Aero Estate Fly-in Hoedspruit. Gary Whitecross has more details: - E-Mail: gary@airplay.co.za or Cell: 082 553 2204

7
SAAF Museum Fly Day AFB Swartkop

13 to15
Battlefields Country Lodge Annual Fly-In. Please contact Dave O' Halloran on E-mail: gm@battlefieldslodge.co.za

14 &15
SAC Free State Regionals at Tempe airfield. Contact Annie Boon on E-Mail: c
chunge@mweb.co.za

17 to 20
Nampo Harvest Day R30 Bothaville. Contact Wim Venter on E-mail: wim@grainsa.co.za or Tel: 012 816 8001

19 to 21
SAPFA President's Trophy Air Race - Tempe Airfield, Bloemfontein. For more info, contact Rob Jonkers on E-mail: chairman@sapfa.co.za or Cell: 082 804 7032

28
Kroon Fly-In and Farmers Market. Kevin 061 008 9562 or Marius 083 419 6613 have all the details.

27 to 29
Bona Bona Fly-in. Website: www.bonabona.co.za/fly-in

28
FAKR Nav Rally. Contact Nandi on +27 83 577 8894 or kfc@iafrica.com

28
Parys Airshow. E-mail: haley@creativespacemedia.co.za Cell: 083 292 7608






4
10th Newcastle Airshow. Contact Johan Pieters on E-mail: Johan@champ.co.za or Cell: 082 923 0078

4

SAPFA Krugersdorp ANR at Jack Taylor airfield, Krugersdorp. Contact Frank Eckard on E-Mail: frank.eckard@mweb.co.za or Cell: 083 269 1516

15 to 19
SAC National Aerobatics Championships at Wingspark airfield. Contact Annie Boon on E-mail: chunge@mweb.co.za

16 to 18
SAPFA Rally Nationals at Brits airfield. Contact Frank Eckard on E-mail: frank.eckard@mweb.co.za or Cell: 083 269 1516

22
Polokwane Airshow Contact: Noel Netshivhodza on E-Mail: netcoxm@gmail.com or Cell: 081 728 0843

25
SAPFA Speed Rally at Kroonstad airfield. Contact David le Roux on E-Mail: david@pilotinsure.co.za or Cell: 073 338 5200







MALI RECEIVES MI-24S AND RADARS FROM RUSSIA

Written by Guy Martin







Mali's military has received two Mi-24P attack helicopters from Russia as part of continuing efforts to bolster the country's armed forces.

The Forces Armees Maliennes (FAMA) said a batch of equipment from Russia was received by Defence Minister Sadio Camara at Bamako-Senou Airport on 30 March. The equipment, delivered by a Russian Air Force An-124 transport under a longstanding agreement with Russia, included attack helicopters and radar systems (Protivnik-GE/59N6-TE mobile radars).
"This new equipment will play a crucial role in strengthening FAMA's operational capacity in their mission to secure people and property," the Malian military said.
"We can proudly say that our National Army is able to operate autonomously without asking for help from anybody," Camaro said, adding that the new equipment will contribute to the success of the FAMA.
Photos showed two Mi-24P 'Hind F' helicopters were delivered. These are older model hinds, distinguished by their fixed side-mounted 30 mm GSh-30-2K twin-barrel cannon.
The Mi-24Ps add to the four Mi-35s received earlier from Russia. The final two Mi-35s arrived in Russia in January 2021, following a 2016 contract for four of the aircraft, according to the Stockholm International Peace Research Institute (SIPRI). The first two were delivered in 2017. SIPRI also reports that four Mi-171Sh helicopters were received in 2021 under a $61 million deal that includes training and weaponry.
Mali's Air Force already operates a number of older Mi-24s, but the upgraded Mi-35M is far more capable. It features several improvements over its predecessors, such as new avionics with multifunction colour displays, more powerful Klimov VK-2500 turboshaft engines developing 2 200 shp, fibreglass main rotor blades, main rotor head with elastomeric joints, a new swashplate and X-type tail rotor. The Mi-35M's fuselage has shortened stub wings and fixed landing gear. The helicopter's sighting system has a thermal imager, TV camera, laser rangefinder and designator.
Mali's Air Force has grown over the last several years, with fixed and rotary wing acquisitions. In October 2017, Malian President Ibrahim Boubacar Keita welcomed new aircraft into the Air Force's inventory, including a C-295W transport, two Y-12E light utility aircraft and a Super Puma transport helicopter (out of two ordered). In July 2018, Mali received four Embraer Super Tucano light attack and trainer aircraft from Brazil after ordering them in 2015. In April 2019, Mali's Air Force received a Cessna 208 Caravan configured for intelligence, surveillance and reconnaissance (ISR) that was donated by the European Union to combat terrorism and insecurity.
The new aircraft will be used to support Mali's counter-insurgency and terrorism efforts. The country has been in turmoil since 2012, when Tuareg rebels took over the north and advanced towards the capital, Bamako.
www.defenceweb.co.za




50TH ANNIVERSARY REUNION FOR VAN'S RV AIRCRAFT HIGHLIGHTS HOMEBUILT AIRCRAFT ACTIVITIES AT EAA AIRVENTURE OSHKOSH 2022





The 50th anniversary of Van's Aircraft RV series, which has become the world's most popular kit airplane, will be a major element of homebuilt aircraft activities at EAA AirVenture Oshkosh 2022.


EAA AirVenture Oshkosh, the 69th edition of the Experimental Aircraft Association's Fly-In convention, is July 25-31 at Wittman Regional Airport in Oshkosh.
"While aircraft kits have existed for more than a century, it was 50 years ago that Richard VanGrunsven introduced a model that would move the homebuilt movement into an age where kit aircraft would become dominant," said Charlie Becker, EAA's director of chapters and homebuilt community manager. "Today, more than 11,000 completed RV models are the direct descendants of that first RV-3 in 1972. We invite all of them to be present at Oshkosh as we celebrate a half-century of success."
A number of special events are planned as part of the 50-year celebration. Those include: Special Van's RV parking areas in the AirVenture homebuilt aircraft area, multiple forums and workshops focused on RV aircraft throughout the week and RV aircraft flying during the AirVenture air shows.
A July 25 evening program at Theatre in the Woods with VanGrunsven, highlighting the history of the company that began as a backyard shop in Oregon.
VanGrunsven began Van's Aircraft with a clean design, then selling plans and a few parts he manufactured himself for those aircraft. Soon the company began manufacturing complete airplane kits and introducing new models that after 50 years now include the latest design, the RV-14. More than 400 kits each year are shipped to builders around the world from the Van's factory in Aurora, Oregon.



EAA AIRVENTURE OSHKOSH 2022 TO CELEBRATE 75TH ANNIVERSARY OF THE U.S. AIR FORCE



The 75th anniversary of the U.S. Air Force will be one of the highlights of EAA AirVenture Oshkosh 2022, the 69th edition of the Experimental Aircraft Association's annual Fly-In convention coming July 25-31 at Wittman Regional Airport in Oshkosh. Aircraft from the original USAF arsenal to today's jets will be featured.


"At Oshkosh in 2022, we aim to showcase the memorable history of the Air Force, from its initial post-World War II era to the impressive personnel, aircraft and technology of today," said Rick Larsen, EAA's vice president of communities and member programming, who coordinates AirVenture features and attractions. "The Air Force's presence at AirVenture also helps spark inspiration among today's youth toward the innovations and possibilities available to them through aviation."
Specific activities and aircraft will be announced as they are finalized, but will include fly-bys, static displays and presentations throughout AirVenture week, including evening programs at EAA's Theatre in the Woods. Some of the aircraft will also fly as part of the daily air shows that are always favourites among AirVenture attendees.
The U.S. Air Force was created on September 18, 1947, as part of the National Security Act, which established a separate military air branch and which put all military branches under a new Department of Defence. It recognized the importance of military air operations and separated it from the former Army Air Forces while naval aviation operations remained separate.
U.S. military air operations date back to the Civil War, when balloons were first used as reconnaissance platforms. In the early 1900s, the Army's Signal Corps was tasked with "all matters pertaining to military ballooning, air machines and all kindred subjects." The first aero squadron, as it was then known, became active in 1913 and saw its first combat duty in 1916.
Today, the Air Force has more than 325,000 personnel and more than 5,000 aircraft. The Air Force also has incorporated an increasing number of unmanned aerial systems as part of its inventory and continues development of new aerial technology to meet current operational demands.



DAHER LAUNCHES THE TBM 960 VERY FAST TURBOPROP AIRCRAFT WITH DIGITAL POWER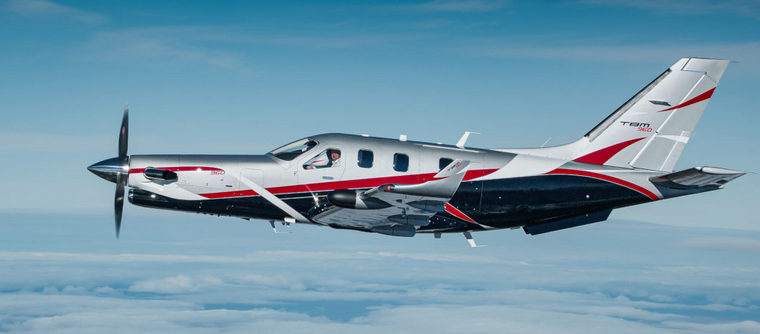 Daher has unveiled the latest high-end version of its TBM pressurized single turboprop aircraft family - the TBM 960 - which incorporates Pratt & Whitney Canada's advanced PT6E-66XT engine and a fully digital e-throttle, along with a digitally-controlled cabin that incorporates an all-new environmental control system, LED ambience lighting and electrically-dimmable windows.


The TBM 960 was introduced at the Sun 'n Fun Aerospace Expo in Lakeland, Florida, where Daher is exhibiting the first production airplane (exhibit stand #MD-22B).
The TBM 960 is the quintessential TBM, representing the fifth evolution of their very fast turboprop aircraft family since the TBM 900-series' introduction in 2014. It takes the maximum advantage of today's turboprop technology to provide digital control of the engine and the propeller.
The TBM 960 retains the rapid speed of Daher's TBM family while enabling lower fuel consumption. At Daher's recommended cruise setting of 308 kts., the fuel consumption is only 57 U.S. gallons per hour, which is a 10% fuel economy compared to maximum cruise setting for more sustainability.
At the heart of this latest TBM version is the intelligent PT6E-66XT powerplant and Hartzell Propeller's five-blade Raptor™ composite propeller, both of which are linked to the dual-channel digital Engine and Propeller Electronic Control System (EPECS).
Google Block Ad
With the EPECS, the PT6E-66XT's start-up is fully automated after a single-switch activation. The cockpit's power lever is an e-throttle, using a single forward position from take-off to landing - with the EPECS optimizing powerplant performance throughout the flight envelope while reducing pilot workload by integrating all functions and protecting the engine's life. Analysis of engine parameters is driven by 100-plus smart data inputs.
The Raptor™ propeller is fully integrated into the propulsion system. It is specifically designed to reduce overall weight and improve the TBM 960's take-off distance, climb and cruise speed. Turning at 1,925 rpm during maximum power output, the Raptor contributes to limiting noise and vibration. Its sound level during take-off is just 76.4 decibels, meeting the most stringent international noise standards.
With its G3000® integrated flight deck, the TBM 960 retains Daher's e-copilot® concentration of technological innovation and safety systems in the TBM, which can be compared to an "electronic co-pilot." This includes an icing protection system, flight envelope monitoring through the Electronic Stability and Protection (ESP) and the Under-Speed Protection (USP) systems, the Emergency Descent Mode (EDM) function, as well as the game-changing HomeSafe™ emergency autoland system.
New to the TBM 960 is the Garmin GWX™ 8000 doppler weather radar with advanced surveillance features such as lightning and hail prediction, turbulence detection, zero blind range for close-in returns, and ground clutter suppression. The TBM 960 also is the first application of Garmin's GDL® 60 next-generation data transmitter for automatic database upload and interconnection with mobile devices.
The TBM 960's Prestige cabin extends Daher's use of digital power inside the aircraft, featuring an all-new environmental control system, LED ambience strip lighting integrated into both sides of the overhead ceiling panel and electronically-dimmable windows - all controlled by a Passenger Comfort Display (PCD). Enhancements in the cabin's style and comfort also include new ergonomically enhanced seats, USB-A and USB-C power plugs, individual cupholders and headset hangers for each occupant.
The TBM 960 has been certified by EASA (the European Union Aviation Safety Agency); with certification by the U.S. FAA (Federal Aviation Administration) currently underway. Deliveries will begin in the first half of 2022.

SB>1 DEFIANT HELICOPTER COMPLETES LONG-ENDURANCE FLIGHT TO NASHVILLE

After three years of proving its transformational flight capabilities, the Lockheed Martin Sikorsky-Boeing SB>1 DEFIANT® helicopter arrived in Nashville this week to give U.S. Army Aviators a first-hand look at this impressive aircraft at the Army Aviation Association of America's annual summit.

Army aviators at the summit will be able to see how Team DEFIANT is revolutionizing Future Vertical Lift, one of the Army's top modernization priorities, with a focus on transforming the Future Long-Range Assault Aircraft program's capabilities, production and sustainment resulting in lower-life cycle costs. The result is DEFIANT X®, a complete weapon system that builds on the handling qualities and capabilities proven by the team's technology demonstrator, SB>1 DEFIANT®.
"When Sikorsky and Boeing embarked on the DEFIANT journey, we were mission focused and thinking ahead to creating a holistic weapon system that would give America's soldiers a strategic advantage to deter and defeat threats well into the 21st century," said Sikorsky President Paul Lemmo. "DEFIANT ensures our aviators are confident and prepared for what's ahead and gives them the ability to adapt to evolving threats."
"This monumental flight further proves the maturity of the DEFIANT design and that it is ready to support the Army's future long-range assault missions," said Mark Cherry, Boeing Vice President and General Manager of Vertical Lift. "Just as SB>1 DEFIANT flew safely over multiple states from Florida to Tennessee, DEFIANT X will safely fly and meet all of our customer's objectives."
Sikorsky's Bill Fell and Boeing's Ed Henderscheid piloted SB>1 DEFIANT's momentous 700-nautical miles trip from West Palm Beach, Florida, to Nashville. This is the first time the helicopter has travelled outside of the state of Florida.
"On the trip from West Palm Beach to Nashville, DEFIANT used less than 50 percent of the engine power available and less than 50 percent of the propulsor torque," Fell said. "There's a lot more that this machine has to offer. This is the future of army aviation."
"DEFIANT behaved flawlessly. Fuel burn was at or even less than what we expected," Henderscheid said. "This 700-nautical mile trip is the culmination of three years of hard work on this program."

GREECE ACQUIRES SIX ADDITIONAL NEW RAFALE



Eric Trappier, Chairman and CEO of Dassault Aviation, and Vice-Admiral Aristidis Alexopoulos, Director General of Armaments and Investments of the Greek Ministry of Defence, signed in Athens, in the presence of Mrs. Florence Parly, French Minister of the Armed Forces and Mr. Nikolaos Panagiotopoulos, Greek Minister of National Defence, a contract for the acquisition of six additional new Rafale aircraft.

This new contract, which follows Greece's acquisition of 18 Rafale in January 2021, will increase to 24 the number of Rafale operated by the Hellenic Air Force.
Following the arrival at Tanagra Air Base of the first six Rafale of the Hellenic Air Force on 19 January 2022, the 18 Rafale relating to the first contract will be fully deployed in Greece by the summer of 2023. The six additional Rafale will then be delivered to the Hellenic Air Force shortly thereafter, starting from the summer of 2024.
As a European country and NATO member, Greece is a major strategic ally of France. Dassault Aviation is honoured by the Greek government's decision to proceed with this new Rafale order, which extends nearly fifty years of uninterrupted partnership.
This additional order reflects the Greek government's great satisfaction with the Rafale's operational qualities, as well as its determination to strengthen the combat capabilities of the Hellenic Air Force in order to guarantee the country's sovereignty and ensure the security of its population in an increasingly unstable geopolitical context.
"This new contract demonstrates the Greek government's confidence in the Rafale, which is already actively contributing to guaranteeing Greece's sovereignty and operational independence. Once again, I am honoured by the Hellenic Air Force's renewed trust in Dassault Aviation, reflecting nearly half a century of unwavering partnership. I would also like to assure the Greek authorities of our full commitment to fully meet their expectations," said Eric Trappier after the signing ceremony.

MD HELICOPTERS ENTERS INTO ASSET PURCHASE AGREEMENT WITH GROUP LED BY BARDIN HILL AND MBIA INSURANCE CORPORATION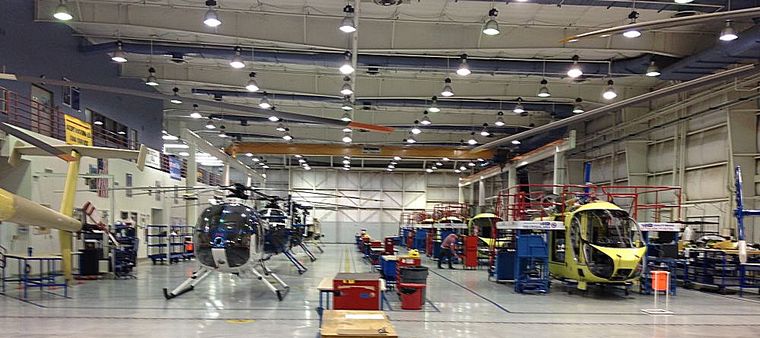 MD Helicopters, Inc. ("MD" or "the Company") has announced that it has entered into an Asset Purchase Agreement with a creditor consortium led by Bardin Hill and MBIA Insurance Corporation (the "Creditor Consortium").

The Creditor Consortium will acquire nearly all of the Company's assets and provide new capital to strengthen MD's financial position and support the Company's continued ability to manufacture and service its high-performance helicopters. The Company expects to continue its regular course of operations throughout the sale process and remains focused on serving its civil and military customers and working with suppliers as normal.
As part of the transaction process, the Company filed voluntary petitions for reorganization under Chapter 11 of the U.S. Bankruptcy Code in Wilmington, Delaware. Doing so provides a forum that will allow for a quick and orderly sale of the Company, with the Creditor Consortium serving as the "stalking horse bidder" in a court-supervised sale process. Accordingly, the proposed transaction with the Creditor Consortium is subject to higher or otherwise better offers, court approval and other customary conditions.
"Since last year, we have been exploring a potential sale of the Company that would enable us to move forward with new ownership to support MD's continued manufacturing operations and maintenance services long into the future, as well as deleverage our capital structure," said Alan Carr, Sole Director and Chairman of the Board of MD Helicopters. "After a thorough review of the options available to us, we believe this transaction and court-supervised process will help achieve our objective and create the best path forward for MD and all of our stakeholders. We are as dedicated as ever to meeting our customers' high expectations no matter the mission and we appreciate the hard work of our employees as we take this important step to position MD for the future."
Google Banner Ad
"MD has a storied history in the aerospace industry and a track record of delivering exceptional performance, value and support to its operators," said Jason Dillow, Chief Executive Officer and Chief Investment Officer of Bardin Hill. "We believe MD is on an exciting growth trajectory, led by a strong management team, state-of-the-art technology and an established brand. We look forward to working with the MD team in this new chapter for the Company."
In connection with the proposed sale transaction, the Company has received a commitment of approximately $60 million in debtor-in-possession ("DIP") financing from accounts managed by Bardin Hill and MB Global Partners. Upon court approval, this new financing, together with cash generated from MD's ongoing operations, is expected to support the business throughout the sale process.
In conjunction with the Chapter 11 filing, the Company has filed a number of customary motions with the court seeking authorization to continue to support its operations during the court-supervised sale process, including authority to continue, without interruption, paying employee wages and benefits and honouring customer commitments and programs, and authority to pay the existing (i.e. as of the date the cases were commenced) claims of several categories of key vendors consistent with historical practices.
Latham & Watkins LLP is serving as MD's legal counsel, Moelis & Company LLC is serving as investment banker and AlixPartners LLP is serving as financial and restructuring advisor to the Company.
The Creditor Consortium is advised by seasoned aerospace executives Ed Dolanski and Brad Pedersen.

TEXTRON AVIATION ANNOUNCES ORDER FROM FLYEXCLUSIVE FOR UP TO 30 CESSNA CITATION CJ3+ LIGHT JETS



Textron Aviation has announced that it has entered into a purchase agreement with Exclusive Jets, LLC, operating as flyExclusive, for up to 30 Cessna Citation CJ3+ jets. flyExclusive, a leading provider of premium private jet charter experiences expects to take delivery of five aircraft in 2023, with the option to purchase additional aircraft for deliveries through 2025.

"This order brings the efficiency and comfort of the Citation CJ3+ to a new audience of customers through flyExclusive's programs," said Ron Draper, President and CEO, Textron Aviation. "We appreciate customers like flyExclusive, who see the value in operating a broad range of jets from the Citation family. The operating economics of Citations, combined with the global network of service and support available through Textron Aviation, ensures continued productivity and enjoyment throughout the ownership experience."
This order, with options, continues the company's position as one of the largest owners/operators of Citations in the world. The company operates a fleet of Cessna Citation jets including Citation X, Citation Sovereign, Citation Excel/ XLS, Citation CJ3 and Citation Encore aircraft models.
"This expansion launches flyExclusive into the fractional space. We are committed to redefining the private flying experience, providing the full suite of products for our customers, all delivering consistent, reliable and world-class service," said Jim Segrave, Chairman and Founder, flyExclusive. "We are proud to continue our relationship with Textron Aviation as we bring the CJ3+ into our esteemed fleet. The addition of these new CJ3+ aircraft will allow us to expand our capabilities to support our continuing growth as one of the largest private jet charter operators in the industry."
Owning and operating its fleet of 85 light, midsize, super-midsize and heavy jets, flyExclusive, based in Kinston, North Carolina is the third largest Part 135 charter operator in the U.S. This order is expected to support the company's Jet Club, Partner and new fractional program, in response to historic demand.
Google Block Ad
About the Citation CJ3+
The Citation CJ3+ delivers exceptional performance, Garmin G3000 avionics and in-flight WiFi capability. Best-in-class acquisition and operating costs, seating for nine passengers and up to 1,000 lbs of baggage capacity make the CJ3+ the ultimate utility player. With a range of up to 2,040 nautical miles, the Citation CJ3+ is perfectly suited for the light jet market segment and can fly single-pilot and up to four passengers nonstop from Washington, DC to Monterrey, Mexico, Sao Paulo to Santiago, London to Athens, or Shanghai to Tokyo.
Designed to provide the most efficient flight profile by minimizing fuel costs and environmental impact, the Citation CJ3+ burns, on average, 10 percent less fuel and costs 5 percent less in maintenance per flight hour versus other aircraft in the light jet segment.
Leading the light jet segment
Cessna Citations continue to lead this segment, with more than 5,000 light jets delivered throughout the world, offering customers the broadest range of products on the market. From the popular entry level Cessna Citation M2 Gen2, to the efficiency and comfort of the Citation CJ3+ and latest Citation CJ4 Gen2, Textron Aviation's Citation family of light business jets has evolved to offer a range of capabilities, systems and options unmatched in its class.

CANNON AFB PARTNERS WITH BELL BOEING TO IMPROVE THE CV-22

On March 24, Cannon Air Force Base delivered its third Bell Boeing CV-22 Osprey to the Bell Amarillo Assembly Center, highlighting the growing organizational partnership established to advance the aircraft's future reliability, sustainability and mission readiness through nacelle improvement modifications.

The nacelle is responsible for the Osprey's critical vertical take-off and landing capabilities and the ability to shift into forward flight. Since roughly 60 percent of CV-22 maintenance occurs in the nacelle, technicians from the 727th Special Operations Aircraft Maintenance Squadron are collaborating with Bell Boeing to ensure the modifications result in a more dependable, less costly aircraft to maintain.
"We are working closely with Bell Boeing to provide real-time feedback to help improve the outcome of future nacelle improved CV-22 aircraft. We are optimistic these ongoing changes will increase flying time while decreasing the maintenance manhours needed to ensure the aircraft's readiness," said 727 SOAMXS Chief Master Sergeant Sean Ellenburg.
Sonja Clark, Bell Amarillo Site Leader said "It's a huge sense of pride knowing we get to partner with a customer. Their mission is our mission. It was truly through the partnership and utilizing their direct feedback that is allowing us to make our product better."
Nacelle improvements aim to increase the CV-22 aircrew flying hours needed to advance training capabilities while preparing for full-spectrum operations that address global adversarial threats.
"For over a decade, the CV-22 has provided unique and unrivalled special operations capabilities to the joint force. We look forward to how the nacelle improvements will increase the Osprey's readiness, making us even more prepared to face tomorrow's security challenges," said Lt Col Jonathan Ball, 20th Special Operations Squadron Commander at Cannon Air Force Base.




Australia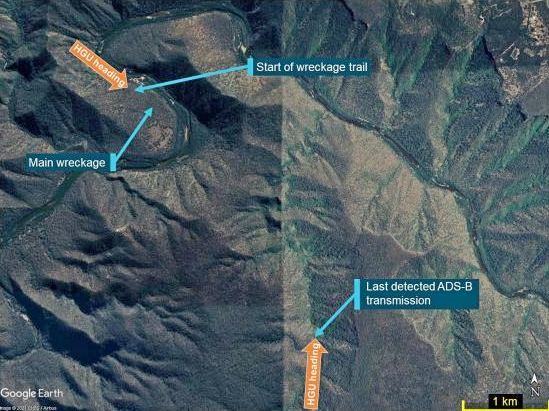 On the afternoon of 2 December 2020, a Robinson Helicopter Company (RHC) R44 Raven I, registered VH-HGU, departed Goulburn Airport, New South Wales with a student pilot and instructor on board. The helicopter flew east and the last recorded automatic dependent surveillance broadcast (ADS-B) detected it descending into a valley in the Bungonia State Conservation Area. A search commenced when the helicopter did not return as expected and the wreckage of VH-HGU was found in a valley, approximately 4 km north-west of its last ADS-B transmission. Both pilots were fatally injured and the helicopter was destroyed.
During the 12 days of flying training, the work patterns of the instructor and the student identified some factors that placed them both at risk of their performance being affected by fatigue.
Some research (Powell and others, 2007) conducted on short-haul airline pilots indicated that the most important influences on fatigue were the number of sectors conducted and the duty period. This study indicated that fatigue increased with each additional sector studied, up to a maximum of 5 sectors studied. On 30 November, the pilots conducted four flights totalling 4.2 hours flying time.





The instructor also conducted a fifth flight with another student, 1.5 hours long. On 1 December, the day before the accident, the pilots conducted five flights with 5.5 hours total flying time. On 2 December, prior to the accident flight, the student pilot had conducted three solo flights totalling 3 hours and two dual flights totalling 1.3 hour.
Without any documentation or recorded information to indicate the purpose of the flight, it could not be determined which pilot might have been flying the helicopter at the time of the accident.
The accident site was located about 31 km east of Goulburn Airport, near the bottom of a valley in the Bungonia State Conservation Area. The valley was about 1 km wide and 500 m deep.
The wreckage trail was approximately 275 m long on a south-easterly heading, parallel to the river. Figure 3 shows the location of the wreckage and calculated direction of flight prior to impact, as well as the helicopter's last detected ADS-B transmission.
Distribution of the wreckage, damage to the main rotor system, damage to the fuselage and skids are all consistent with a main rotor blade striking the left forward fuselage at thecommencement of an in-flight break-up.
Examination of the wreckage did not identify any pre-existing issues with the helicopter that could have contributed to: • loss of control • engine power loss • in-flight break-up.





What the ATSB found
Wreckage examination indicated that while flying in the vicinity of the valley, the helicopter entered a low-G condition due to turbulence, inappropriate control inputs, or a combination of both. This condition, probably in combination with inappropriate recovery control inputs resulted in extreme teetering of the main rotor. A mast bump occurred as a result and the helicopter subsequently broke up in flight. An intense post-impact fire prevented a complete examination of the wreckage. However, the evidence available gave no indication that the helicopter was operating abnormally prior to the in-flight break-up.
The circumstances leading to in-flight break-ups from mast bumping and extreme teetering are usually not identified. While the fire would likely have prevented data recovery in this case, the inclusion of readily available cockpit video recorders on helicopters with semi-rigid rotor heads would provide valuable insights into low-G mast bumping events, which could help to prevent future occurrences.






10 APRIL 1963



First flight of the EWR VJ 101, the world's first supersonic V/STOL aircraft


The EWR VJ 101 was an experimental German jet fighter vertical take-off/landing (VTOL) tiltjet aircraft. The VJ 101 was one of the first V/STOL designs to have the potential for eventual Mach 2 flight.
A pair of prototypes were completed, known as the X-1 and the X-2. The X-1 was to be outfitted with an arrangement of six RB145 engines: two being mounted vertically in the fuselage for lift and four within the swivelling nacelles, each of which being able to generate 2,750 lbs of thrust. The X-2 was to have the swivelling engines equipped with an afterburner, which would enable them to produce a wet thrust of 3,840 lbs each. In turn, this was projected to enable the aircraft to attain its design speed of Mach 1.8.
On 10 April 1963, the X-1 made its first hovering flight. On 20 September 1963, the first transition from hovering flight to horizontal flight took place. The X-1 was first publicly exhibited at the May 1964 Hannover Air Show. The VJ 101C X-1 flew a total of 40 aerodynamic flights, 24 hover flights and 14 full transitions. In the course of these tests, the sound barrier was broken for the first time by a vertical take-off aircraft. However, on 14 September 1964, a defect in the autopilot caused the X-1 to crash, sustaining some damage as a result. On 29 July 1964, the VJ 101 C flew at Mach 1.04 without use of an afterburner.
The tests were subsequently continued with X-2, which in contrast to X-1 was fitted with afterburners. However, the project was cancelled in 1968
Google Banner Ad