17.04.2022

Google Banner Ad
The T.K.4 was built by students at Stag Lane Aerodrome in 1937 with the aim of building the smallest possible aircraft around the 140 hp (104 kW) de Havilland Gipsy Major II and to compete in the 1937 Kings Cup Race.
Established by King George V as an incentive to the development of light aircraft and engine design, the King's Cup Race is an annual British handicapped cross-country air race and is run by the Royal Aero Club Records Racing and Rally Association. The event was open to Commonwealth pilots only and the first race was held on 8 September 1922.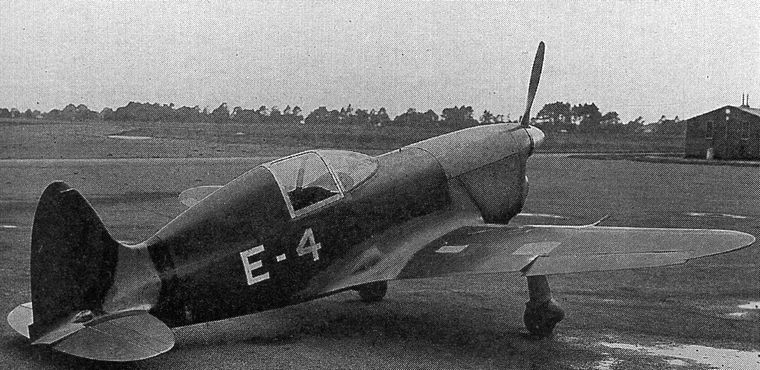 There were no races during World War II (1939-45), and the contest did not resume until 1949. The 1951 race was abandoned because of inclement weather.
A single, seat low wing monoplane, the T.K.4 was like most of de Havilland's products constructed mostly of wood. Metal was only used were absolutely necessary. Fitted with slots and flaps on the elliptical wings and a conventional tailwheel undercarriage, she was powered by the company's legendary 140 hp (104 kW) Gipsy Major II that enabled her to reach a maximum speed of 230 mph (369 km/h).
The only T.K.4, registered G-AETK, was first flown on 30 July 1937. She finished 9th in the 1937 Kings Cup Race at a speed of 230.5 mph. The aircraft crashed 1 October 1937 while attempting a 100km class record, unfortunately killing the pilot, R.J. Waight in the process.
Google Banner Ad