Compiled by Willie Bodenstein




Google Banner Ad




THIS WEEK IN AIRLINES, AIRPORTS AND AIRLINERS

ICAO new training programme to accelerate aviation's sustainable and resilient recovery.

Ryanair launches major pilot training programme in France
500 new cadet pilots to be trained with Astonfly.

Turning carbon dioxide into sustainable fuel: United and Oxy Low Carbon Ventures announce collaboration with biotech firm to create new fuel sources.

Ethiopian Airlines Bengaluru, India.

Air France-KLM enters into exclusive negotiations with CFM for engines to power its future Airbus A320neo family fleet.
ZeroAvia and ZEV Station sign MoU to develop hydrogen refuelling ecosystem at California airports.
Emirates ranks among top 100 most reputable companies in 2022 Global RepTrak® 100.
Virgin Atlantic Ltd 2021 financial results.

British airways return to short-haul European flying from Gatwick Airport.

Aeroflot announces results of Board of Directors meeting.




Google Block Ad




ICAO NEW TRAINING PROGRAMME TO ACCELERATE AVIATION'S SUSTAINABLE AND RESILIENT RECOVERY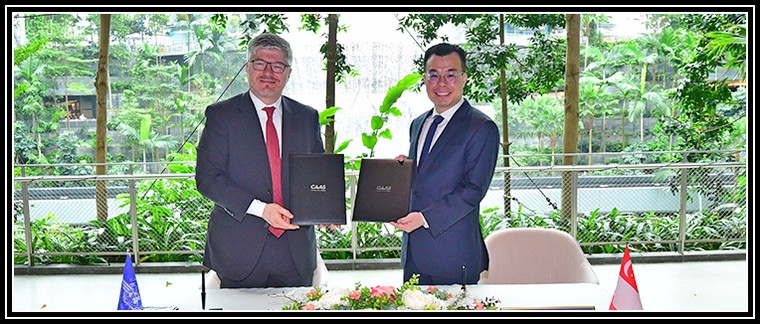 ? A new agreement reached between ICAO and the Civil Aviation Authority of Singapore (CAAS) will see the global delivery of an aviation recovery and resilience training programme for aviation leaders, accelerating the restoration of air services through improving alignment with international best practices.



The agreement was signed in Singapore by ICAO Secretary General Juan Carlos Salazar and the Director-General of the Civil Aviation Authority of Singapore (CAAS) Han Kok Juan.
The training programme will target the Directors-General of Civil Aviation (DGCAs) of ICAO's 193 Member States. CAAS will lead the programme development, while ICAO will contribute its subject-matter expertise and review the content. It will cover lessons learnt from the COVID-19 pandemic crisis, with a particular focus on aviation safety, sustainability, technology and cybersecurity.
"The launch of this programme holds the promise of a highly significant positive impact on the efforts led by governments and other stakeholders to accelerate and optimize the recovery of the global aviation sector, in particular through alignment with the internationally coordinated guidance developed by ICAO," remarked Mr. Salazar. "The delivery of this content to the leadership and senior management level of civil aviation authorities worldwide will provide a significant boost towards achieving a sustainable and resilient future for air transport."
"Singapore is deeply honoured to be able to partner with the ICAO in leadership training on aviation recovery and building resilience," added Mr Han Kok Juan. "The partnership is a recognition of Singapore's expertise and experience and testament to Singapore's commitment to contribute to global aviation recovery and human capital development."
The first delivery of the programme is currently scheduled to take place in Singapore on 18 and 19 May 2022, with further deliveries foreseen to take place later this year. The agreement provides for the delivery of the training at multiple locations worldwide to facilitate access to States in all ICAO regions.


RYANAIR LAUNCHES MAJOR PILOT TRAINING PROGRAMME IN FRANCE
500 NEW CADET PILOTS TO BE TRAINED WITH ASTONFLY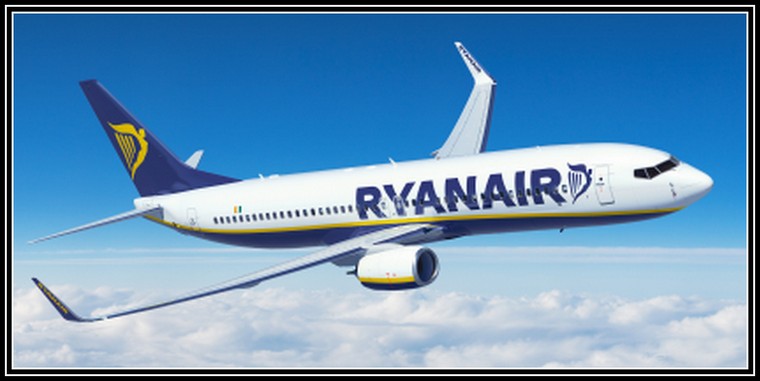 Ryanair, Europe's No.1 airline, recently officially launched its major training partnership with Astonfly to deliver a Ryanair mentored programme in Paris to recruit and train up to 500 new cadet pilots over a 4-year period. This partnership will ensure Ryanair continues to attract highly trained professional pilots to support its growth across Europe.



The programme will give trainee pilots a structured path to achieve an exceptional training course and reach a standard where they are ready to join the Ryanair Boeing 737 Type Rating programme.
Pilots on the programme will be trained by Astonfly's instructors, using Ryanair procedures and operational philosophy, as they take their first steps towards becoming future Ryanair pilots. Over the course of the next 4 years, up to 500 new pilots from across Europe will be recruited and trained by Astonfly, underlining its respected position in the pilot training market.
Ryanair offers unparalleled career opportunities for new pilots, with:
90 bases
Unrivalled career progression
Industry leading training standards and success rates
The best rosters in European aviation - 5 days on, followed by 4 days off
Outstanding earnings potential
Fastest time to command upgrade (3 to 4 years)
Structured command upgrade programme
Europe's youngest, modern fleet which includes the state-of-the-art Boeing 737 8200.
Ryanair's Director of Operations, Neal McMahon said: "Ryanair is pleased to announce this training partnership with Astonfly, which has an impressive track record in training top-class pilots to the highest standards. This new training programme with Astonfly is Ryanair's only mentored pilot programme in France and will deliver up to 500 new cadet pilots. Ryanair offers unparalleled career opportunities for cadets with industry leading rosters and excellent earning potential. This partnership highlights our commitment to supporting, developing and recruiting pilots in the region for current and future positions. With hundreds of daily Ryanair flights in and out of France, we expect students from across Europe to avail of Ryanair's low fares and enrol in Astonfly's Ryanair Mentored pilot training programme."
Ryanair's Head of Crew Training Captain, Senan O'Shea said: "This new Ryanair - Astonfly programme will provide the airline with a steady pipeline of talented and professional pilots from around Europe to meet the needs of our growing network. Ryanair will hire up to 1,000 pilots per annum over the next 4 years and our pilots can look forward to unmatched opportunities flying with the world's number one international airline. We have carefully chosen Astonfly as our cadet training partner in France due to their high standards in initial flying training. We are very pleased to lend our operational expertise to Astonfly".
Clair Group's President, Charles Clair said: "This ambitious pilot recruitment programme announced in partnership with Ryanair is a strong sign of post pandemic recovery in international air transport. Astonfly is particularly proud to have been chosen as exclusive training partner in France by Europe's number 1 pilot employer. It represents a unique opportunity for our past, present and future students, to become commercial pilots for Europe's largest airline upon completion of their flight training. We look forward to working with Ryanair."
Google Block Ad
Turning Carbon Dioxide into Sustainable Fuel: United and Oxy Low Carbon Ventures Announce Collaboration with Biotech Firm to Create New Fuel Sources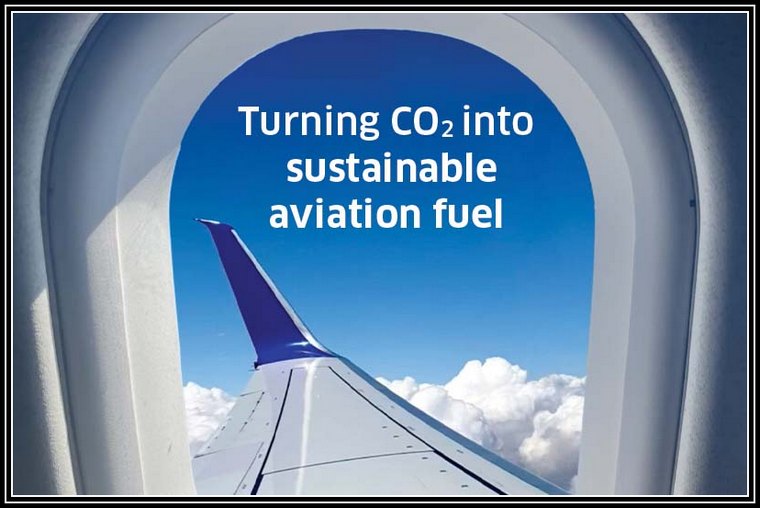 United Airlines Ventures (UAV) and Oxy Low Carbon Ventures (OLCV) have announced a collaboration with Houston-based biotech firm Cemvita Factory to commercialize the production of sustainable aviation fuel (SAF) intended to be developed through a revolutionary new process using carbon dioxide (CO2) and synthetic microbes. UAV also announced an equity investment in Cemvita Factory. OLCV, a subsidiary of Occidental (Oxy), is a founding investor in Cemvita Factory.


SAF is an alternative to jet fuel that uses non-petroleum feedstock and offers lower lifecycle greenhouse gas emissions. United has invested in more SAF production than any other airline.
"At United, we have been consistent in leading the airline industry with bold action when it comes to fighting climate change - that starts with building an ecosystem around companies like Cemvita Factory to create and commercialize new SAF technologies," said Michael Leskinen, President of United Airlines Ventures. "This is truly a global imperative and this cooperation with Oxy Low Carbon Ventures reflects our dedication to building relationships across sectors and working with companies aligned with our sustainability goals."
United and OLCV have previously worked together on new approaches to combat climate change. Together, UAV and OLCV will fund development work at Cemvita to convert carbon dioxide into hydrocarbons for SAF. If performance targets are achieved, UAV and OLCV plan to form a joint venture to commercialize the technology. This includes funding projects such as pilot and demo plants, engineering studies, financing construction and operating SAF plants.
"The use of SAF is a promising approach that we believe can significantly reduce global emissions from aviation and further decarbonization initiatives to combat climate change," said Richard Jackson, President, Operations, U.S. Onshore Resources and Carbon Management, Oxy. "We are eager to collaborate with United and Cemvita to accelerate SAF innovation to reach commercial scale."
The announcement makes Cemvita the third SAF-related technology to receive an investment from UAV. Launched in 2021, UAV targets start-ups, upcoming technologies and sustainability concepts that will complement United's goal of net zero emissions by 2050 - without relying on traditional carbon offsets. United has aggressively pursued strategic investments in SAF producers and revolutionary technologies including carbon capture, hydrogen-electric engines, electric regional aircraft and urban air mobility. SAF has the potential to deliver the performance of petroleum-based jet fuel but with a fraction of its carbon footprint on a lifecycle basis.
Cemvita Factory uses synthetic biology to turn carbon dioxide into chemicals and alternative fuels, including sustainable aviation fuel. Cemvita is among the first to employ this technology to support heavy industry decarbonization and find ways to use microbiology to turn carbon dioxide into fuel.
"Cemvita Factory is delighted to team up with United and Oxy for this exciting development," says Moji Karimi, co-founder and CEO of Cemvita. "We commend United Airlines for being a leader in the airline industry's decarbonization efforts and are proud to work once again with OLCV to provide these solutions on a broader scale."
ETHIOPIAN AIRLINES RESUMES FLIGHTS TO BENGALURU, INDIA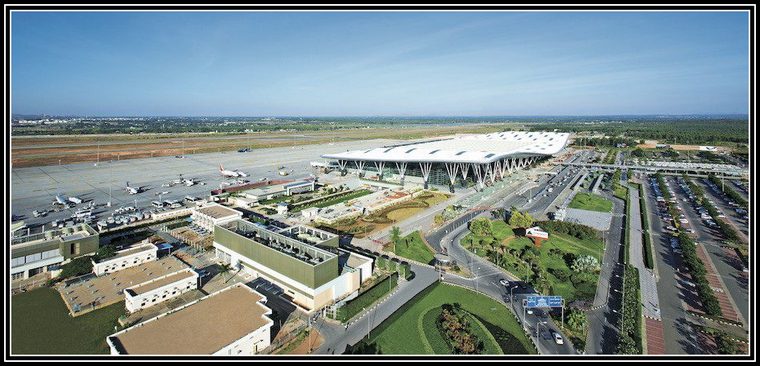 Ethiopian Airlines, Africa's best airline and the largest aviation group in Africa, has announced the resumption of thrice weekly passenger flights to Bengaluru, India as of 27 March 2022. The airline announced the recommencement of after it halted operations for two years due to the pandemic. Ethiopian operated its first flight services to Bengaluru in October 2019.

The nonstop service between Bengaluru and Addis Ababa is being carried out using B738 aircraft as per the below schedule.
Commenting on the resumption of services, CEO of Ethiopian Airlines Group, Mr. Mesfin Tasew remarked, "we are glad to have resumed flights to the commercial capital of India and we will be committed in serving our customers with our high quality services. Ethiopian Airlines is a significant player in connecting India and Africa and beyond. The recommencement of flights connects the important ICT hub of Bengaluru to the ever-expanding Ethiopian network in addition to our flights to the Capital New Delhi and Mumbai. The flights will also complement our existing freighter and passenger flight services to other key destinations in India. "The addition of Bengaluru to our network is vital in meeting the demands of the fast-growing air travellers between India and Africa."
The increasing flight frequencies and number of gateways in India will facilitate trade, investment and tourism to/from the Indian sub-continent. The flights to Bengaluru connect passengers through the airline's global hub in Addis Ababa with short connections and provides the fastest and the shortest connections between Bengaluru in southern India and more than 60 destinations in Africa.
Currently, Ethiopian operates passenger flights to Mumbai and Delhi as well as cargo service to Bangalore, Ahmedabad, Chennai, Mumbai and New Delhi.
AIR FRANCE-KLM ENTERS INTO EXCLUSIVE NEGOTIATIONS WITH CFM FOR ENGINES TO POWER ITS FUTURE AIRBUS A320NEO FAMILY FLEET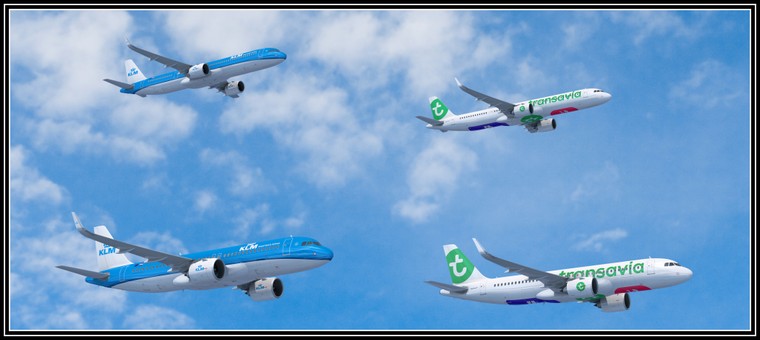 Air France-KLM has announced that it has chosen to enter into exclusive negotiations with CFM International for the acquisition of LEAP-1A engines to power its new fleet of Airbus A320neo and A321neo aircraft.

The aircraft order, which was announced last December, includes 100 Airbus A320neo family aircraft and purchase rights for 60 additional aircraft to renew the fleets of KLM and Transavia Netherlands, as well as to renew and expand the fleet of Transavia France.
Along with this new engine order, CFM will also offer to further expand the existing relationship with the Air France-KLM Group on engine maintenance and overhaul.
Air France-KLM is a longstanding CFM customer and currently operates CFM56-7B and CFM56-5B engines that power the airline's Boeing Next-Generation 737 and Airbus A320ceo fleets, respectively.
"We are thrilled with the Air France-KLM decision that expands our great partnership," said Gaël Méheust, president and CEO of CFM International. "We share with Air-France-KLM the same vision on delivering more sustainable aviation by reducing carbon emissions. We are committed to providing them a solution that combines all the benefits of the LEAP engine and the company's world-class support."
CFM's advanced LEAP-1A engine continues to set new industry standards for fuel efficiency and asset utilization, logging more than 15 million engine flight hours in commercial operation. The fleet is providing airlines with better fuel consumption and lower CO2 emissions compared to their existing fleets, as well as a significant improvement in noise compared to previous generation engines.
Google Banner Ad
ZEROAVIA AND ZEV STATION SIGN MOU TO DEVELOP HYDROGEN REFUELING ECOSYSTEM AT CALIFORNIA AIRPORTS





ZeroAvia, the leader in hydrogen-electric, zero-emission aviation has signed an MoU and announced a new partnership with the hydrogen fuelling firm ZEV Station to develop green hydrogen refuelling infrastructure for airports in California.

The companies will work together on developing an initial regional airport project that represents sufficient scale to showcase how hydrogen-electric propulsion systems can deliver zero-emission commercial flights. ZeroAvia will leverage its significant research and development in hydrogen production and refuelling for aviation alongside ZEV Station's extensive team experience in the provision of gaseous hydrogen for road vehicles, in order to develop an innovative hydrogen airport refuelling system.
As part of the partnership, ZeroAvia plans flight demonstrations of hydrogen-electric aircraft from pilot airports, supported by the co-developed refuelling ecosystem and dedicated support from ZEV Station.
ZeroAvia has already developed a fully functioning microcosm of potential refuelling operations. The Hydrogen Airport Refuelling Infrastructure (HARE), developed as part of the HyFlyer projects in conjunction with the European Marine Energy Center (EMEC), has demonstrated green hydrogen production through to airside fuelling. Airports are central points of significant demand, thanks to the high volumes of hydrogen required to power aircraft. Busy hubs can produce economies of scale for hydrogen production and thus make it more economical to remove greenhouse gas emissions in other areas such as ground operations, onward transportation links and proximate industry.
Arnab Chatterjee, VP, Infrastructure, ZeroAvia:
"There is enormous potential for airports to act as hydrogen hubs precisely because there will be significant demand-hydrogen-electric propulsion is the only practical, holistic and economically viable solution to the industry's full climate impacts. California leads the world in the adoption of zero-emission vehicles thanks to forward-thinking policies and deployment of infrastructure and zero-emission flight infrastructure at airports is the next natural frontier. ZeroAvia's partnership with ZEV Station is going to be a significant part of that journey."
ZEV Station, with a main office in Palm Springs, California, is engineering a ground-breaking highway zero-carbon fuelling station for both Fuel Cell and Electric vehicles at the same forecourt. Their charging-only test site is slated to open at the end of next month. The first "Premier" ZEV Station with both charging and hydrogen is under permitting and targeted for operation in early 2023. ZEV Station is in the planning for a network of stations with production of their own hydrogen, delivering to satellite stations.
Jesse Schneider, CEO/ CTO, ZEV Station:
"The time is now to develop the path towards replacing fossil fuels. We see a unique synergy in our ground vehicle 'hub & spoke' hydrogen distribution model and aviation. For this, we are planning an aircraft fuelling demonstration project together with ZeroAvia, also to increase utilization of a hydrogen delivery trailer. We jointly plan to collaborate to help accelerate fuelling methodologies with public-private-partnerships such as the newly formed H2-Aero Team at the Vertical Flight Society. As a future step, there is great potential to take these learnings towards the creation of Zero Emission Airports with a large central hydrogen production at scale, an H2-Hub. This H2-Hub, with zero carbon energy, would generate a significant amount of green hydrogen on-site for both aircraft and vehicles. This could offset the need for carbon-based fuel at airports entirely, but there is a lot to be done to make this a common reality. ZEV Station sees the partnership with ZeroAvia as a key catalyst to help kickstart hydrogen fuelling for aviation in California and beyond."
ZeroAvia plans to work with industry partners to extend the refuelling ecosystems for hydrogen at airports globally. Shell is both an investor in the business and fuelling partner while ZeroAvia has also partnered with Octopus Hydrogen to help power its current flight-testing program in the UK. ZeroAvia is also working in partnership on an intention to develop one of the world's first commercial zero-emission routes from London to Rotterdam The Hague Airport in conjunction with Royal Schiphol Group, Rotterdam The Hague Innovation Airport Foundation and the airport itself.
The company's zero-emission powertrains use hydrogen fuel in an electrochemical reaction within a fuel cell system to produce electricity, which then powers electric motors that spin the propellers. The system produces no emissions other than water.
In the coming weeks, ZeroAvia will begin flight-testing its hydrogen-electric powertrain using its Dornier-228 testbed aircraft. This work, part of the HyFlyer II project, will deliver a fully certified 600kW model for aircraft of up to 19-seats for 2024 and is supported by the UK Government's Department for Business, Energy and Industry Strategy (BEIS), Aerospace Technology Institute (ATI) and Innovate UK through the ATI Programme. The company plans to scale up its technology to 40-80 seat aircraft by 2026, with ground tests of the 1.8 megawatt power plant prototypes starting this year.
EMIRATES RANKS AMONG TOP 100 MOST REPUTABLE COMPANIES IN 2022 GLOBAL REPTRAK® 100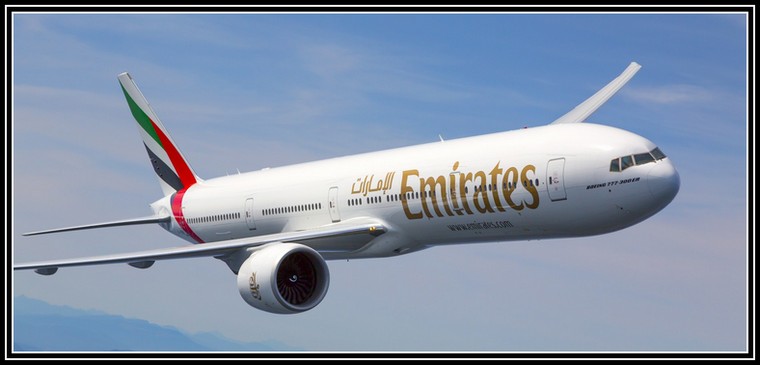 Emirates, the world's largest International airline, has ranked among the top 100 most reputable organizations in the world by 2022 Global RepTrak® 100. The award-winning Dubai-based airline is the only company from the Middle East and North Africa region to make it to the list, with a reputation score of 72.7.

As the world's largest reputation database with over 20 years of data, the RepTrak Platform compares companies across different industries worldwide, by analysing millions of perception and sentiment data points from online surveys. The scores companies achieve represent what their stakeholders think and feel about their brand.
Emirates is renowned for its signature products and services, offering an incredible travel experience on air and on ground across all travel classes. During the pandemic, Emirates led the industry on many initiatives to rebuild travel confidence and support the recovery of the travel and tourism industry. It also supported communities and economies with the transport of vaccines, medicines and essential trading goods. The airline operates one of the most modern and efficient aircraft fleet comprised of spacious and comfortable Airbus A380 and Boeing 777 aircraft while it has recently introduced the much talked-about Premium Economy product, which has won over customers for its spacious seat and legroom, among other features. On the environmental front, Emirates is also a long-time supporter of wildlife preservation and has remained committed to reducing its carbon footprint and environmental impact through sustainable initiatives, including blankets made from 100% recycled plastic bottles and reducing single-use plastics on board its aircraft.
The 2022 Global RepTrak® 100 is the definitive ranking of corporate reputation for the world's leading companies. The Global RepTrak 100 showcases how people feel, think and act towards companies globally. For over a decade, The RepTrak Company™ has ranked the top 100 most reputable companies to celebrate global reputation leaders.
Google Block Ad

VIRGIN ATLANTIC LTD 2021 FINANCIAL RESULTS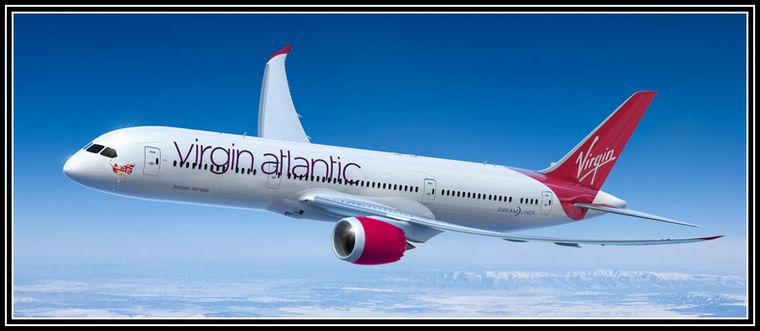 Virgin Atlantic Ltd (Virgin Atlantic) has released its annual financial results for the year ending 31 December 2021. The results reflect an intensely challenging year for Virgin Atlantic in 2021 and the continuation of the immense challenges the airline industry faced due to the Covid-19 pandemic. Virgin Atlantic reported total revenue of £928 million, up £60m on 2020, yet down from £2.9 billion in 2019; an EBITDA loss of £166 million and a loss of £594 million before tax and exceptional items.

Virgin Atlantic ended the year with a robust cash position of £580 million, delivered by raising £670 million new capital, including £400 million shareholder investment completed in December 2021; maintaining £300 million annual cost savings; capitalising on pent up demand following the opening of the transatlantic corridor and delivering record cargo revenue of £448 million. These actions narrowed statutory losses by £378m vs 2020 to £486m in 2021 and helped to set the airline up for success in 2022.
Full Year 2021 Financial Results Summary
Disciplined capacity management, ensuring only cash contributing flights were flown resulted in operating 13,600 sectors, up 28% vs 2020 and at 58% of 2019. Virgin Atlantic Cargo operated 1,633 cargo dedicated sectors.
Passenger capacity (ASKs) increased 9% vs 2020 and passenger numbers remained flat vs 2020. Both remain below pre-pandemic levels at 29% and 27% of 2019 respectively, reflecting the impact of international travel restrictions being in place throughout the majority of 2021.
Passenger revenue of £410m, at 20% of 2019, continued to be severely impacted by the pandemic. The relaxation of travel restrictions in the last three months of the year resulted in Q4 passenger revenue growing to 42% of 2019.
Virgin Atlantic Cargo (VAC) delivered record revenue of £448m, up more than 200% vs 2019 and 40% vs 2020 respectively. VAC continued to play a vital role in ensuring Personal Protective Equipment and testing kits were transported from China into the UK, as well as sending oxygen concentrators to India.
Focus on cost discipline resulted in total non-fuel costs of £1bn, down 39% on 2019, reflecting the impact of £300m annual cost initiatives, fully delivered in 2020.
Virgin Atlantic recorded a full year underlying EBITDA loss of £166m, up £94m vs 2020, a loss of £594 million before tax and exceptional items, up £62m vs 2020 and a statutory loss of £486m, up £378m vs 2020.
Virgin Atlantic ended the year with a strengthened cash position of £580m, having raised more than £670m new capital, including the completion of £400m shareholder investment in December 2021.
While the pandemic continued to weigh heavily on the Virgin Atlantic's financial performance, the airline continued to deliver unrivalled customer service and was voted Britain's only Five Star Airline by APEX for the fifth consecutive year in the Official Airline Ratings. As the airline ramped up operations in the final quarter of the year, it was able to welcome back more than 1,100 crew and pilots from holding pools created as part of the 2020 response to the pandemic.
2022 represents the first year of Velocityx, the airline's four-year plan supporting its mission to become the most loved travel company and sustainably profitable. In 2022, losses are expected to significantly narrow again as passenger demand and international travel returns at scale. The Delta and Omicron variants and continued travel restrictions meant that ramp up was delayed and demand curtailed such that the airline now expects to return to profitability in 2023.
Shai Weiss, CEO, Virgin Atlantic commented: "2021 started with hopes for recovery, following the successful £1.2bn solvent recapitalisation of the airline in September 2020, underpinned by more than £300m annual structural cost savings fully delivered. However, with ongoing restrictions and the rapid spread of the Delta and Omicron variants, customer demand was materially impacted and the year became even more challenging than previous, despite the vaccine rollout.
"Persistent volatility in international travel, fuelled by ever changing restrictions and testing requirements which resulted in significant losses and a decline in passenger numbers, with an improvement in November as our heartland destinations in the US opened up to UK travellers, following months of cross-industry campaigning to open the skies.
"The completion of £400m shareholder investment in December 2021 sets us up for success in 2022, as we take advantage of the return of customer demand. We have much to look forward to, from the launch of a new route to Austin, Texas in May - our first new US route in five years - to the introduction of the A330-900 in the Autumn, continuing the transformation of our fleet into the youngest and cleanest in the sky.
"My sincere thanks go to the amazing people of Virgin Atlantic for displaying the most impressive team spirit I have ever seen. Together we will turn our focus to the opportunity ahead and look forward to 2022 as a year of transition, from survival to recovery and on to profitability by 2023. While we have learned we can't predict the future and there will be significant challenges ahead, the outlook is full of promise. This will be the year we get back to our very best for our people and our customers."
Oli Byers, CFO, Virgin Atlantic commented: "Our 2021 financial results reflect the continued challenges faced by our industry due to the Covid-19 pandemic - aviation was one of the first industries to be affected and remains one of the last to fully recover. During 2021 we successfully raised over £670m of new capital and ended 2021 with a robust cash position of £580m.
"2022 will be a year of transition as we move from survival into recovery and capitalise on the return of customer demand. We have cause for optimism balanced with macro-economic and political uncertainty, alongside the residual risks of the pandemic. We anticipate a return to profitability in 2023, driven by a recovery in air travel demand and more than £300m annual cost savings, already delivered.
"With the unwavering commitment and belief of our people, our customers, our partners and our shareholders, together we have ensured that Virgin Atlantic is emerging from the pandemic in a strengthened financial position and continues to play a vital role in the recovery of UK economy, proudly flying and reuniting families, friends and colleagues around the globe for decades to come."
BRITISH AIRWAYS RETURNS TO SHORT-HAUL EUROPEAN FLYING FROM GATWICK AIRPORT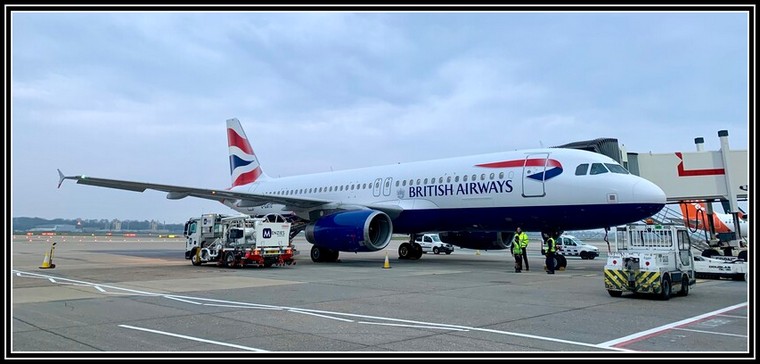 After two years, British Airways returns to international short-haul flying from Gatwick Airport. As a result of the Covid-19 pandemic the airline suspended its European operation at Gatwick Airport, moving a number of flights over to Heathrow.

Initially services will operate under the British Airways Air Operators Certificate (AOC), before moving operations to a new British Airways branded subsidiary, BA Euroflyer* later in the year. The new airline will operate in a similar manner to the company's existing subsidiary BA Cityflyer, flying under the British Airways brand and delivering a premium British Airways product.
On the first day of operation, British Airways will operate four short-haul flights to Larnaca, Amsterdam, Paphos and Tenerife. In total, customers will have the choice of 35 destinations to fly to from Gatwick, before more destinations are added later this year.
Not only has the British Airways return to Gatwick created more choice for customers, but also helped create jobs as the airline undertook both a cabin crew and pilot recruitment campaign to fill positions at its new subsidiary.
Tom Stoddart, Acting CEO British Airways Euroflyer, said "Today marks a significant milestone for British Airways as we operate our first European services from Gatwick in two years."
"I am really proud of what we have created at Gatwick, we have an excellent team with lots of new and exciting talent. I am looking forward in anticipation to see our newest subsidiary grow, adding new routes and providing customers with more options to get away on holiday with a premium British Airways service."
Millar Smith, British Airways Euroflyer Crew member, said: "I was over the moon when I found out that I had been accepted as crew for British Airways, it is my dream job! Before this I worked as a 999 handler for the London Ambulance Service, which has been incredibly useful throughout my training with the airline. British Airways is a premium British airline and that is what excited me about the job role. My first service will be to Tenerife and I can't wait!"
Customers flying on the airline's new subsidiary will receive the same high level of service they expect of British Airways as well as enjoying the benefits of travelling with the UK's flag carrier including a generous baggage allowance, free water and snacks, free seat selection at -24 hours and frequent flyer benefits which include lounge access.
All of the airline's services will have a Club Europe (business class) cabin, setting it apart from its no frills competitors. Customers flying in this cabin will have access to a premium check-in experience, exclusive lounges and a complimentary gourmet meal and bar service on board.
Customers in the airline's Euro Traveller (economy) cabin will be able to purchase food before travel which will include fresh options from Tom Kerridge as part of the airline's 'Speedbird Café' menu and / or order ambient products and drinks onboard via their mobile phone.
The return of European short-haul flying from Gatwick comes a day after the airline returned to its home at Gatwick South Terminal following its reopening. To mark the occasion, the airline also showed off its new dedicated World Traveller Plus check-in zone, which is available for customers flying on a long-haul service with the airline. The new zone which sits alongside the airline's Club World desks, gives those travelling in its World Traveller Plus cabin (premium economy) an exclusive check-in experience. They will shortly be rolled out at Heathrow, followed by the rest of the British Airways network.
Google Block Ad
AEROFLOT ANNOUNCES RESULTS OF BOARD OF DIRECTORS MEETING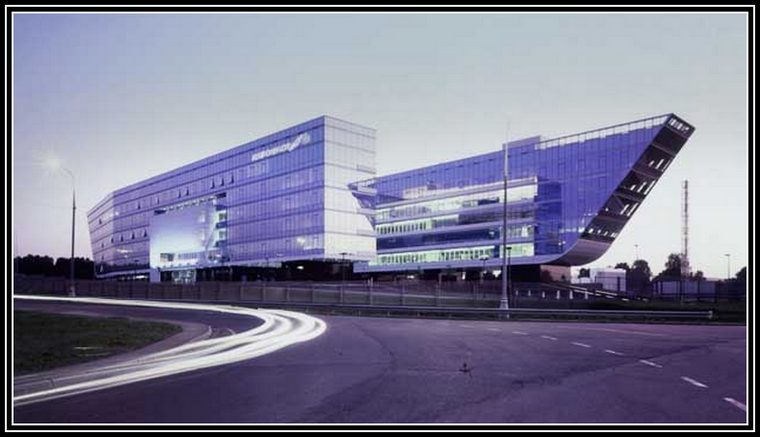 PJSC Aeroflot (Moscow Exchange ticker: AFLT) has announced the results of a meeting of the Board of Directors held on 8 April 2022. The meeting was chaired by Minister of Transport of the Russian Federation Vitaly Saveliev.

The following agenda items were discussed during the meeting:
The results of implementation of Aeroflot Group's consolidated budget for the year 2021.
Passenger traffic of the Russian airline market including foreign carriers for the period totalled 117.1m. Aeroflot Group's market share was 39.1%. In 2021, the pace of recovery of key operating and financial indicators of Aeroflot Group were on the whole higher than that of international peers.
According to the financial statements, on the back of domestic market growth and positive dynamics of recovery of international operations, net loss in 2021 decreased by 3.6 times versus 2020 and was 34.5b RUB.
Distribution of net profit/loss of Aeroflot Group for the year 2021.
The Board of Directors considered the financial results of the Aeroflot Group companies and determined on the distribution of net profit/loss. Following the loss posted by the Group, it is planned not to announce and not to pay dividends for the financial year 2021.
Annual accounting statements, including the company's financial results for the year 2021 financial year.
Financial results for 2021 have been influenced by the COVID-19 pandemic. In 2021, regular international operations partially recovered, the demand dynamics improved and domestic operations within Russia expanded considerably. Improved operating indicators were the result of the positive effect of these factors.
The PJSC Aeroflot Auditor Report on the Group's IFRS financial statements for 2021 was taken in consideration. The report outlined that despite continued uncertainty with precise estimates of airline industry recovery in the aftermath of COVID-19, the introduced measures will enable the group to meet its financial obligations in foreseeable future.
PJSC Aeroflot Auditor Report on the Group's RAS financial statements for the 2021. The audit report was conducted by JSC "HLB Vneshaudit". According to the audit report, the accounting processes were of a high standard, resulting in high quality and speed of preparation of financial statements. Implementation of Aeroflot Group's long-term development programme (LDP) and achievement of key performance indicators (KPIs) for 2021.
The implementation of the programme and achievement of key performance indicators in terms of aircraft fleet and passenger traffic of the group continued to be affected by COVID-19 pandemic.
PJSC Aeroflot's motivation system.
According to the results for Q4 2021 and 2021 individual KPIs of Deputy CEOs, other members of the Management Board and Chief Accountant of PJSC Aeroflot have been largely implemented. Non-implementation of certain indicators is the result of the coronavirus-related restrictions on the international air routes.
Election of CEO of PJSC "Aeroflot".
By resolution of the Board of Directors of PJSC Aeroflot on 8 April 2022, Sergey Aleksandrovsky was appointed as Director General and Chairman of the Management Board.
In early March 2022, Sergey Aleksandrovsky was appointed as Deputy Director General of PJSC "Aeroflot". His terms of reference were aimed at anticrisis management coordination at the airline. Sergey Aleksandrovsky previously held the position of Director General of Rossiya Airlines (as part of Aeroflot Group). He has a vast work experience in civil aviation, held various executive positions, including sales and property matters departments of Aeroflot. Under his management, the updated business model of Rossiya Airlines was implemented to focus on the development of air connectivity of Russian regions and the establishment of domestically-produced aircraft operation competence centre on the basis of the airline.
During the meeting, the members of the Board of Directors outlined the results achieved under the leadership of Mikhail Poluboyarinov, who headed Aeroflot from November 2020. The main task for the period was the consistent implementation of Aeroflot Group Strategy adopted in summer 2020 as well as increasing operations on the back of gradual post-crisis recovery of the market. Participants of the meeting thanked Mikhail Poluboyarinov for professionalism and prompt decision-making, which amid pandemic-related restrictions enabled the airline to significantly improve operating and financial results for 2021 without deviating from the mainline vector of the development strategy.
Upon considering the "Change to the composition of the Management Board" item of the agenda, the Board of Directors appointed Deputy Director General - Flight Director Eduard Sovetkin to the Management Board of PJSC Aeroflot and dismissed Andrey Panov from the Management Board due to his resignation from PJSC Aeroflot.
Google Banner Ad