Google Banner Ad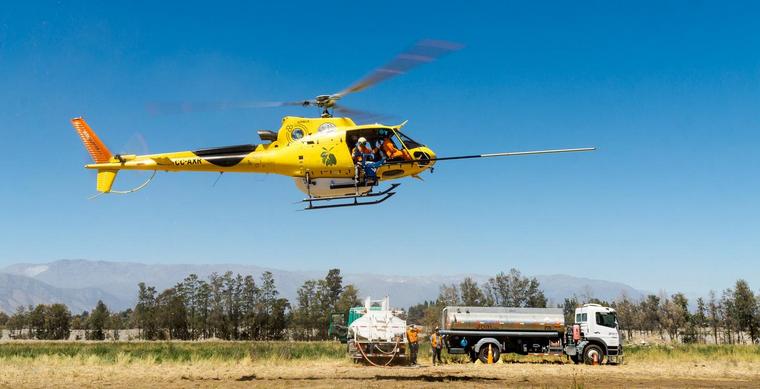 A new water-efficient method of cleaning electrical insulators is being deployed throughout Chile using a fleet of H125 helicopters.

Chilean operator Ecocopter is working in partnership with bbosch, a leading company in the country's energy development and metalworking industry, to optimise the cleaning of the country's electrical insulators. Using helicopters facilitates faster access to the high and medium voltage power transmission lines. Such a washing system uses between 60% and 85% less water and this method is estimated to be 500% more efficient than the traditional terrestrial method, equating to massive savings.
This is the first time that this technique has been deployed in Latin America and the method will help to significantly improve the efficiency for cleaning 35,501 km of power lines across 3,100 km in Chile.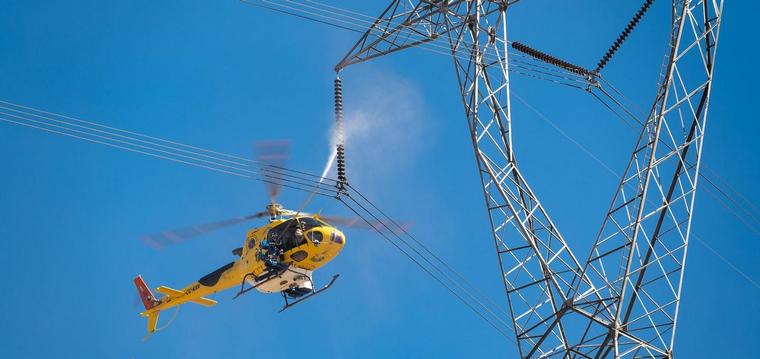 Cleaning up with the H125

Once the equipment has been installed on the helicopter, the washing process is controlled by an operator who is located on one side of the helicopter. The system's tank is filled with demineralised water and the helicopter flies to the power lines. Upon arrival, the aircraft is positioned to one side of the tower and the chains are washed using a turret that fires pressurised water at the insulator, removing the dirt and residue accumulated by pollution, salinity and the passage of time - conditions which occur mainly in the northern part of Chile.
Chile's National Electricity System (SEN) includes electricity generation, transmission and distribution facilities, which extends from the regions of Arica Parinacota to Los Lagos. The aim is to keep the insulation chains throughout this network in an optimal state of cleanliness, in order to avoid possible line outages that could affect people.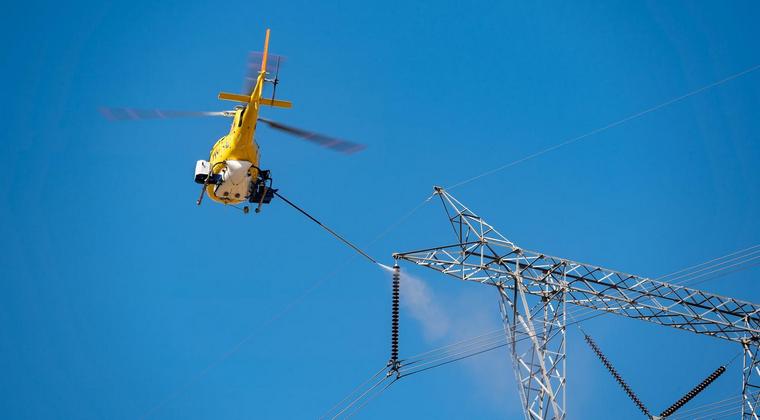 The right choice time and again

This mission might not be the first thing that springs to mind when people think of what helicopters do, but it represents another example of the H125's versatility, as it regularly performs operations as diverse as air crane operations, firefighting, crop spraying, geological and wildlife survey, farming activities and many more. This versatility stems from the helicopter's cost efficiency and powerful performance. Quick, manoeuvrable and with enough power and capacity to carry the necessary weight, it has proven itself to be the ideal helicopter for aerial work time and again.
Google Banner Ad
For operators such as Ecocopter, this adaptability is extremely important, as José Tomas Diaz, responsible for Business Development at the company explained. "We offer an important range of services to customers, so we need a helicopter that is versatile enough to perform each of them with a world class performance. Our H125 fleet is crucial to us because it consistently delivers optimal results."
Commenting on the announcement, Jerome Ronssin, General Manager of Airbus Helicopters Cono Sur said: "This mission is critical as it aims at ensuring a continuous supply of electricity to the country and its people. We are extremely proud that Ecocopter and our product, the H125, was chosen to perform such an essential and challenging mission and that, all together, we contribute to the overall efficiency of Chile's energy infrastructure.
Google Block Ad
Clean Flight initiative
Ecocopter is part of the "clean flight" initiative launched by the Energy Sustainability Agency (Agencia de Sostenibilidad Energética, AgenciaSE), together with the Civil Aeronautics Board (Junta de Aeronáutica Civil, JAC) of the Ministry of Transport and Telecommunications. Vuelo Limpio is a Chilean initiative that brings together national airlines and operators to promote good practices in energy management in order to reduce fuel consumption and thus contribute to the care of the environment.
Google Banner Ad