Compiled by Willie Bodenstein



Google Banner Ad




THIS WEEK IN AIRLINES, AIRPORTS AND AIRLINERS

ICAO and IFAR reach cooperation agreement on aviation innovation.

BOC Aviation orders 80 A320neo family aircraft.

SWISS reduces food waste with 'SWISS Saveurs Pre-Order' and 'SWISS Saveurs to Go'.

Further direct flights to North America this summer with Aer Lingus.

Air France-KLM confirms order for four A350F.

Etihad Engineering receives industry recognition at Aviation Achievement Awards 2022.

Cathay Pacific relaunches its Cadet Pilot programme in collaboration with The Hong Kong Polytechnic University.

Qatar Airways and IndiGo reactivate strategic cooperation.

ATR-making regional air mobility more affordable in India.




Google Block Ad




ICAO AND IFAR REACH COOPERATION AGREEMENT ON AVIATION INNOVATION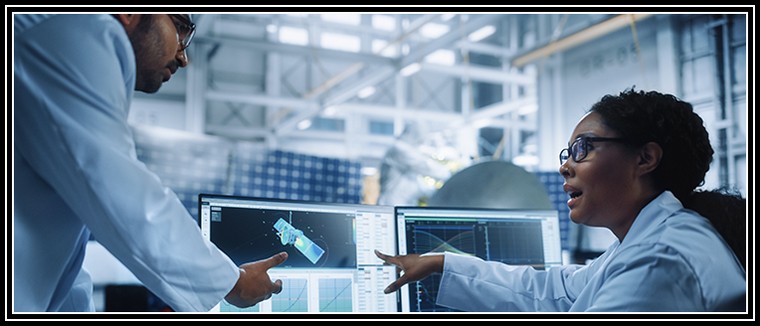 ? ICAO and the International Forum for Aviation Research (IFAR) will scale-up their cooperation and information sharing to promote innovation through a new agreement concluded in Montréal this week.


The agreement was signed on the occasion of a high-level meeting between the Secretary General, the President of the ICAO Council and Council members and IFAR Principals. Both parties acknowledged the need for the independent assessment of innovations to frame and protect the notion of general interest, within the context of a variety of transformative changes within the aviation industry.
Focusing on the promotion of the innovative and sustainable development of international civil aviation globally, the Memorandum of Understanding calls for ICAO and IFAR to cooperate toward their respective safety, security and sustainability goals as well as to collaborate on the scientific assessment of new avenues for innovation.
"This new ICAO-IFAR agreement will be transformative in permitting the research community to participate in a more dynamic and effective manner with ICAO," remarked ICAO Secretary General Juan Carlos Salazar. "Monitoring and understanding the impact of technological and process innovations is a pre-requisite to effectively supporting states in the establishment of related international guidance."
The exponential growth in the number of aviation innovators across the world will help the sector make the generational changes needed to meet the critical emissions reduction commitments and address the sustainability challenges the industry faces, including air space congestion, reopening of borders, digitization, liberalization and resilience against future crises, thus allowing international aviation to become a stronger vector for peace, growth and prosperity for all.
The dynamic evolution of the aviation ecosystem represents a tremendous opportunity for society as a whole, but it also raises challenges for standard setting and regulatory bodies to fully grasp and contextualize the emerging frontier technologies and capabilities.
With the aviation sector contributing directly towards 15 of the 17 UN Agenda 2030 sustainable developments goals, the support provided by the agreement will help ensure that these innovations contribute fully to aviation's broader role as a catalyst for sustainable development worldwide.

BOC AVIATION ORDERS 80 A320NEO FAMILY AIRCRAFT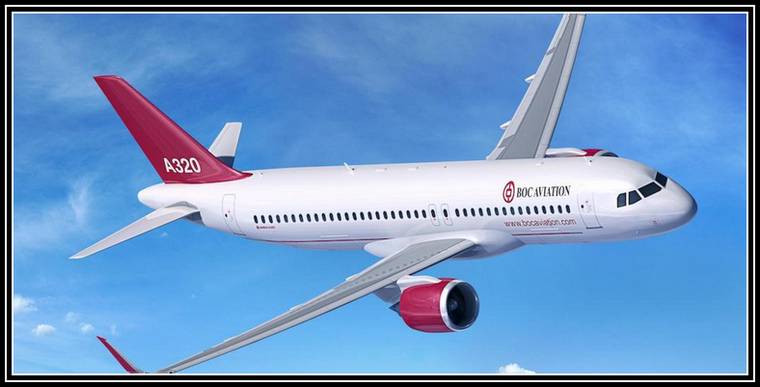 Global aircraft operating lessor BOC Aviation (HKEx code: 2588) has signed a firm order for 80 A320neo family aircraft comprising 10 A321XLR, 50 A321neo and 20 A320neo. The latest agreement takes BOC Aviation's total direct orders with Airbus to 453 aircraft from the single aisle A320 Family to the A330 and A350 widebodies.


"We are proud to continue our long-standing relationship with Airbus, with whom we have partnered for more than 26 years," said Robert Martin, Managing Director and Chief Executive Officer, BOC Aviation. "This is the largest single order that we have ever placed and it will bring our total Airbus aircraft purchased since inception to 546. It underscores our continued confidence in the A320neo family for its reliability and operational efficiency while it also reflects the popularity of the aircraft among our airline customers. We look forward to continuously providing our customers with such fuel-efficient and technologically advanced aircraft solutions."
"Airbus thanks BOC Aviation for its unwavering trust and endorsement of the A320neo Family with its single largest order ever placed," said Christian Scherer Airbus Chief Commercial Officer and Head of Airbus International. "This significant long-term order for 80 additional aircraft is a great testimony of the sustained value of our Single Aisle products by one of the world's leading lessors, BOC Aviation. We salute its vision and foresight in securing future delivery positions of these most desirable assets in the single aisle segment now and in the longer run."
The A320neo Family incorporates new generation engines and Sharklets, which together deliver at least 20 percent fuel and CO2 savings, as well as a 50 percent noise reduction. The A321XLR version provides a further range extension to 4,700nm. This gives the A321XLR a flight time of up to 11 hours, with passengers benefitting throughout the trip from Airbus' award-winning Airspace interior, which brings the latest cabin technology and design to the A320 Family.
At the end of March 2022, the A320neo Family had totalled more than 7,900 orders from around 130 customers. Since its Entry into Service six years ago, Airbus has delivered over 2,100 A320neo Family aircraft contributing to 15 million tons of CO2 saving.
Google Block Ad



SWISS REDUCES FOOD WASTE WITH 'SWISS SAVEURS PRE-ORDER' AND 'SWISS SAVEURS TO GO'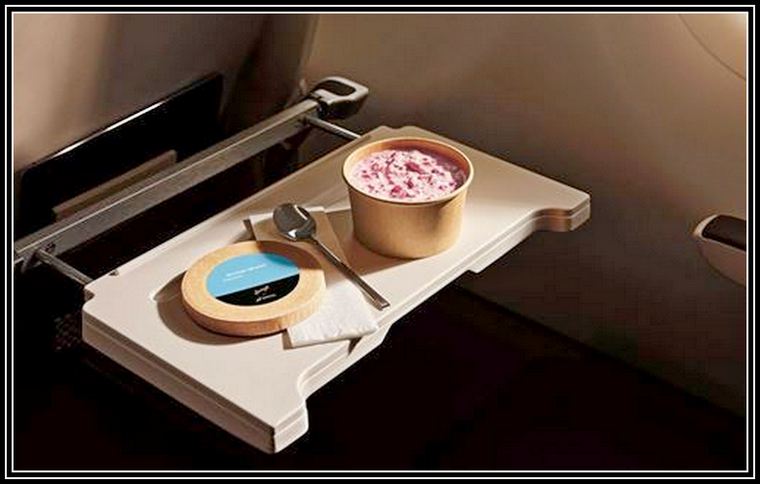 SWISS has launched two new initiatives to sustainably reduce the food waste within its SWISS Saveurs catering concept for Economy Class travellers on its short- and medium-haul flights. Under 'SWISS Saveurs Pre-Order' customers can individually order any of the freshly prepared items on the SWISS Saveurs menu in advance of their flight. And with 'SWISS Saveurs To Go' passengers on the last evening flights of the day can purchase any remaining freshly prepared SWISS Saveurs items at substantially reduced prices.


Swiss International Air Lines (SWISS) now offers its Economy Class guests on its short- and medium-haul services the option of ordering any items they desire from the current SWISS Saveurs menu online in advance of their flight. The range of items available extends to all freshly prepared products such as the salads, sweet bakery items and sandwiches made to the recipes of Confiserie Sprüngli, Switzerland's renowned confectioner, along with the Beyond Meat Burger which is offered on longer flights. Any of these items can be easily pre-ordered up to 36 hours before departure via the separate swiss.com/saveurs-preorder booking link. The new option is available for all short- and medium-haul services from or to Zurich or Geneva of more than 50 minutes flying time from 20 April onwards. Customers will only pay for their pre-ordered item when it is served to them by the cabin crew in the course of their flight and will also obtain it at a discounted price.
"Reducing waste and avoiding having to unnecessarily dispose of unused food items have a vital place in our overall sustainability strategy," explains SWISS Chief Commercial Officer Tamur Goudarzi Pour. "In providing this new pre-ordering option, we aim to further enhance our ability to align the production of our freshly prepared inflight food items to customer demand and thereby reduce the volumes of unused food products that we have to dispose of."
It's with the same aims in mind that SWISS launched a further inflight initiative on 20 April, too. Under 'SWISS Saveurs To Go', the cabin crews on the last evening flights of the day back to Zurich and Geneva will, after the regular inflight service, offer their passengers the opportunity to obtain any still-unsold SWISS Saveurs items freshly prepared from Confiserie Sprüngli recipes. The availability of such items will be communicated via an inflight announcement shortly before landing; and, if available, the products concerned will be offered in the form of a 'surprise bag' containing one or two such freshly prepared items which has been made up by the cabin crew, also at a substantially reduced price.

FURTHER DIRECT FLIGHTS TO NORTH AMERICA THIS SUMMER WITH AER LINGUS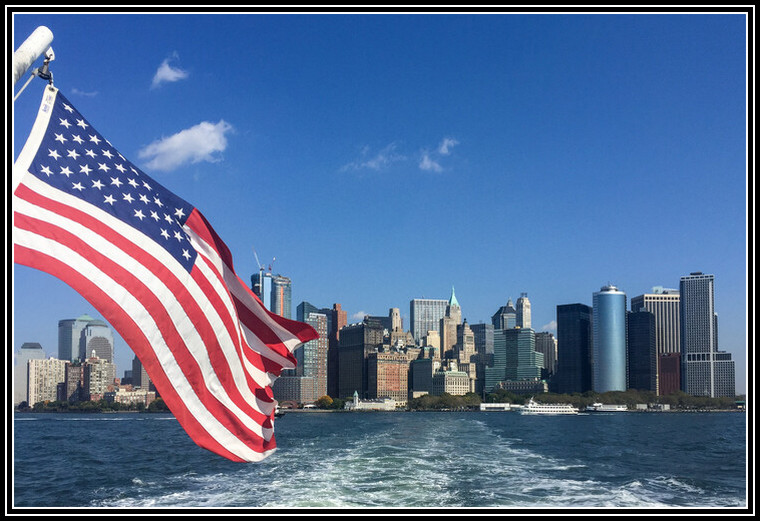 Aer Lingus will welcome back a number of exciting US routes for the first time since 2020, including Philadelphia, Los Angeles and Seattle. In addition, Aer Lingus will operate a second flight to Chicago operating five times per week and for the first time, will introduce a second flight to Washington D.C. This good news follows the recent re-start of popular routes to San Francisco and Orlando from Dublin, New York and Boston from Shannon, not forgetting the announcement of the return of Miami from Dublin in October.


To celebrate, Aer Lingus is running great value fare offers on all its transatlantic routes. Fly stateside from €169 each way as part of a return trip, including taxes and charges.
Take in Boston's breath-taking sights, absorb the cultures of New York City's boroughs, gleam in the glamour of Los Angeles or chase thrills at Orlando's iconic theme parks, there is so much to explore stateside with Aer Lingus. Flexible as well as amazing value, change any flight for free up to seven days before you fly.
Aer Lingus provides 14 direct routes between North America and Ireland, including New York, Chicago, Washington D.C., Boston, Orlando, San Francisco and Toronto. The airline will be the only carrier offering direct flights between Ireland and West Coast USA with daily flights to San Francisco, daily flights to Los Angeles starting on 12 May and Seattle returning 5 times per week on 7th July.
Philadelphia returned on 7th April with six flights per week, rising to daily from May and Chicago will operate a second flight five times weekly from 08th April. For the first time ever, a second daily flight to Washington D.C. will operate from 09th June, enabling customers to connect from Washington D.C. to cities such as Naples, Lyons, Berlin and Barcelona for the first time through Dublin. Just last month, flights to the USA from Shannon started on 10th March, with 14 flights per week to New York and Boston.
Customers flying on services from Shannon to New York, JFK and Boston, and from Dublin on services to Newark, Washington D.C., Philadelphia and Toronto will travel on Aer Lingus' state-of-the-art A321neo LR. Aer Lingus' next generation sustainable aircraft which boasts greater fuel-efficiency with a 15% reduction in fuel burn and a 50% reduction in noise footprint, compared to previous generation aircraft. The NEO aircraft offers the latest innovations for passengers, including on board Wi-Fi, LED Mood Lighting to help passengers relax and improved aerodynamic design with a single aisle.
Bill Byrne, Executive Vice-President US at Aer Lingus said;
"Aer Lingus is fully committed to connecting Ireland to North America. We are delighted to be building back our connectivity this year, operating 14 direct routes between Ireland and North America. This summer marks an exciting period for us as we welcome back so many much-loved US destinations for the first time since March 2020 including Philadelphia, Los Angeles and Seattle, as well as greater frequency on our Chicago and Washington D.C. services.''
Google Banner Ad



AIR FRANCE-KLM CONFIRMS ORDER FOR FOUR A350F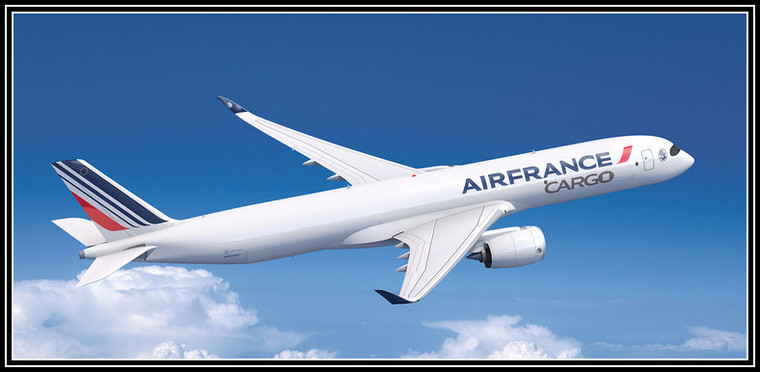 Air France-KLM has finalised its order with Airbus for four new generation A350F freighters, following the earlier commitment announced in December 2021. The freighters are destined to increase Air France's cargo capacity with the most efficient and sustainable cargo aircraft available in the market.


The A350F is based on the world's most modern long-range leader, the A350. The aircraft will feature a large main deck cargo door and a fuselage length optimised for cargo operations. Over 70% of the airframe is made of advanced materials resulting in a 30 ton lighter take-off weight, which together with efficient Rolls-Royce engines generate an advantage of at least 20% lower fuel burn and CO2 over its current closest competitor. With a 109 ton payload capability (+3 ton payload / 11% more volume than its competition), the A350F serves all cargo markets (Express, general cargo, special cargo) and is in the large freighter category the only new generation freighter aircraft ready for the enhanced ICAO CO2 emissions standards.
"Airlines now have a choice and we salute Air France joining those going for the A350F's step change in efficiency and sustainability for the cargo operations of the future. We are gratified by the wave of early adopters who, like Air France, see the economics and environmental signature of the A350s as standing out versus alternatives, past, existing and future. Merci Air France." said Christian Scherer, Airbus Chief Commercial Officer and Head of Airbus International.
Launched in 2021, the A350F has recorded 29 orders and commitments from five customers.
ETIHAD ENGINEERING RECEIVES INDUSTRY RECOGNITION AT AVIATION ACHIEVEMENT AWARDS 2022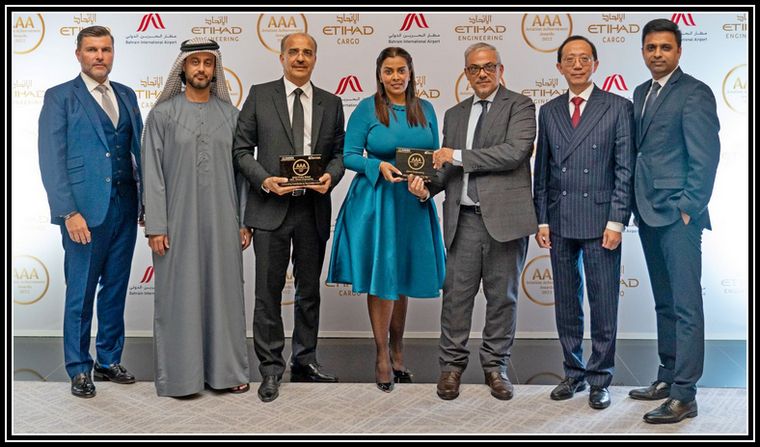 Etihad Engineering, one of the world's leading commercial aircraft maintenance, repair and overhaul (MRO) services providers, has won 'MRO Service Provider of the Year - Commercial Aviation' award at the Aviation Achievement Awards 2022. Abdul Khaliq Saeed, Chief Executive Officer at Etihad Engineering, was honoured with the 'Outstanding Contribution to the Aviation Industry' award at the event held in Dubai, UAE.

The Aviation Achievement Awards, celebrate and recognise exceptional resilience, innovation, growth and leadership in the aviation industry. Etihad Engineering, driven by the visionary leadership of Abdul Khaliq Saeed, has continued to serve customers across the globe while expanding its global footprint by diversifying its product portfolios, despite the challenges faced during the pandemic.
Abdul Khaliq Saeed, Chief Executive Officer at Etihad Engineering, said: "We appreciate the recognition we have received from our industry at the Aviation Achievement Awards. Although the aviation industry faced unforeseen challenges in recent years, we honoured our existing commitments and also managed to expand our services, capabilities and strategic partnerships. Our achievements have been made possible by the unwavering support of our stakeholders, the confidence of our customers as well as the outstanding passion and workmanship of our people."
Etihad Engineering's state-of-the-art 500,000 sqm facility is located in Abu Dhabi, adjacent to Abu Dhabi International Airport, with 140,000 sqm of aircraft parking area, aircraft hangars covering 66,000 sqm along with a custom-designed hangar that can accommodate up to three Airbus A380 aircraft simultaneously. The company has successfully completed maintenance projects over the years for airlines from all over the world.
Google Block Ad
CATHAY PACIFIC RELAUNCHES ITS CADET PILOT PROGRAMME IN COLLABORATION WITH THE HONG KONG POLYTECHNIC UNIVERSITY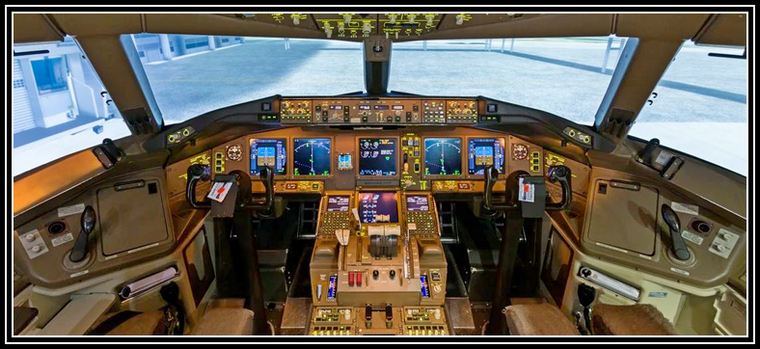 Cathay Pacific is relaunching its Cadet Pilot training programme in a new collaboration with the Hong Kong Polytechnic University (PolyU) that aims to further enhance Hong Kong's reputation as a leading hub for aviation training in Asia.

Hong Kong's home carrier is looking to recruit and train more than 800 local cadet pilots by 2025
Despite the challenges presented by the pandemic, Cathay Pacific is confident in the development and long-term future of Hong Kong as a premier aviation hub. The airline's Flight Operations department has been forward planning and reviewing its resources in preparation for the recovery in the aviation market. Together with PolyU, the airline has developed a new integrated pilot training course that offers young people in Hong Kong professional pilot training while also creating job opportunities for instructors and trainers as well as other indirect roles in the local market. The airline's original Cadet Pilot programme was suspended in March 2020 due to the emergence of COVID-19.
The 55-60-week training course is structured so that candidates will undergo their ground theory lectures under the auspices of PolyU in Hong Kong. Successful candidates will then commence flight training in either Adelaide, Australia or Phoenix in the USA before returning to Cathay City for multi-crew simulator training.
The partnership between Cathay Pacific and PolyU will greatly expand the number of cadets that can be trained under the Cadet Pilot programme each year. The airline aims to welcome about 190 candidates in 2022 and will have the capacity to take in between 240 and 300 per year from 2023 to 2025. This compares to around 180 cadets trained in 2019. Since the inception of the Cadet Pilot programme in 1988, the airline has trained more than 1,000 cadet pilots from Hong Kong.
Chief Operations and Service Delivery Officer Greg Hughes said: "We are delighted to be recommencing our Cadet Pilot programme and also to be launching these exciting new integrated courses thanks to the support and expertise of PolyU and its professional instructors. We would also like to thank the Civil Aviation Department (CAD) for its guidance and support for the development of the new training programme."
"Our people are an essential part of our success as an airline and we have a very strong pipeline of talent that will enable us to continue to provide the high levels of service and operational excellence for which the Cathay Pacific team is renowned. We look forward to welcoming candidates who will be starting the new cadet courses and becoming part of the Cathay Pacific team upon graduation.
"We recommenced recruiting local pilots in summer last year, including some 200 eligible, qualified pilots for Cathay Pacific and altogether about 300 for the Group's airlines."
"As Hong Kong's home airline, we are committed to continuing to invest in its long-term future as a global aviation hub. PolyU and Hong Kong have the potential to become a pillar for excellence and industry-leading aviation training that enables not just Cathay Pacific, but other airlines, to train cadets using a similar model. We hope that these new courses will inspire the next generation of prospective pilots in our home city."
The Dean of Faculty of Engineering at PolyU, Ir Professor H.C. Man said: "PolyU is glad that the collaboration with Cathay Pacific in the Cadet Pilot training programme will provide opportunities to our younger generation to realise their dreams of becoming a commercial pilot. We are confident that such joint effort will further strengthen Hong Kong's position as an international aviation centre."
Flight Training Adelaide (FTA) is the current cadet training provider for Cathay Pacific and has supported the Cadet Pilot programme since 1994. Chief Executive Officer/Director Pine Pienaar said: "FTA is proud to continue its long and successful training partnership with Cathay Pacific and is excited to be part of the new combined training solution that involves PolyU, FTA and Cathay Pacific. Relationships are key in ensuring quality and affordable training outcomes in the modern age."
The first batch of 24 candidates starting the integrated course in Hong Kong were welcomed recently and are scheduled to commence flight training in October after they have completed the ground theory portion of the programme. In addition to running the new integrated courses at PolyU, Cathay Pacific will also conduct four additional training courses based upon the original programme module in Adelaide, in 2022. The next batch of 24 candidates are due to commence the Adelaide programme course in late April.
Furthermore, Cathay Pacific is about to onboard the first of its fully trained and qualified cadets who were unable to join the airline in 2020 due to the pandemic. The airline expects to onboard all 150 such cadets throughout the remainder of 2022.
Google Banner Ad
QATAR AIRWAYS AND INDIGO REACTIVATE STRATEGIC COOPERATION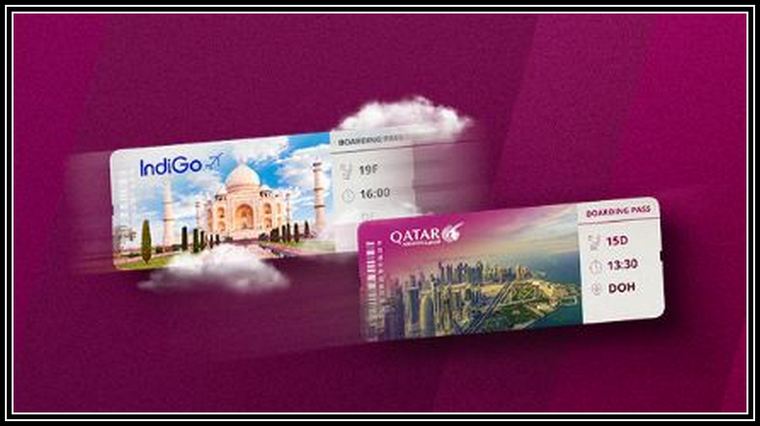 Qatar Airways, the multiple award-winning airline, and IndiGo, India's largest airline has announced the reactivation of their strategic cooperation following the lifting of the suspension on international scheduled flights by the Indian government.

Qatar Airways is currently operating 190 flights per week to and from 12 destinations in India, namely Delhi, Mumbai, Hyderabad, Bengaluru, Chennai, Kochi, Kozhikode, Ahmedabad, Amritsar, Goa, Kolkata and Thiruvananthapuram. IndiGo is currently operating 154 flights per week between Doha and eight cities in India and that includes Mumbai, Delhi, Hyderabad, Bengaluru, Chennai, Kochi, Kozhikode and Kannur. As part of this expanded code-share agreement, Qatar Airways will be placing its marketing code on IndiGo operated flights between Doha and Delhi, Mumbai, Hyderabad, starting from 25 April 2022, and Chennai, Bengaluru, Kochi, Kozhikode, starting from 09 May 2022.
Both Qatar Airways and IndiGo flights are optimally connected to Qatar Airways' hub, the award-winning Hamad International Airport in Doha. This allows passengers to benefit from seamless and convenient connections to the airline's entire route network, including North America, Europe, Africa and Asia/Australia.
Qatar Airways Group Chief Executive, His Excellency Mr. Akbar Al Baker, said: "The reactivation of our strategic partnership with IndiGo is another milestone in the development of aviation between the State of Qatar and India. Together, both Qatar Airways and IndiGo will offer over 340 flights per week to 13 destinations in India. Never before has our partnership with IndiGo been stronger and the resumption of our strategic cooperation demonstrates the resilience, agility and commitment both partners have shown in overcoming the challenges of the pandemic."
Mr. Ronojoy Dutta, Wholetime Director and Chief Executive Officer, IndiGo added: "We are excited to reactivate our code-share agreement with Qatar Airways, one of the world's fastest growing airlines. We are confident this strong partnership will not only expand opportunities for the customers, but also boost trade and tourism in both the countries. With the easing of restrictions, we believe that this will create economic growth through IndiGo's seamless nationwide connectivity. We look forward to serving customers on our lean, clean flying machine, as we extend to them our on-time, affordable, courteous and hassle-free travel experience."
In addition to faster and more convenient connections to and from India, members of Qatar Airways' loyalty programme Privilege Club will benefit from the strategic cooperation as members will soon be able to earn Avios on all code-share flights operated by IndiGo. Likewise, Qatar Airways' generous baggage rules, which are especially important for international travellers apply on all code-share flights.
ATR-MAKING REGIONAL AIR MOBILITY MORE AFFORDABLE IN INDIA



The manufacturer has recently launched a new engine variant - the PW127XT, which will bring down fuel burn and engine maintenance costs even further - respectively by 3% and 20% -, reinforcing ATR's position as the most economical and sustainable aircraft on the market.

ATR SVP Commercial, Fabrice Vautier, said: "Turboprops are the proven choice for a highly competitive, low fare environment such as the Indian regional market, where the trip and seat costs of regional jets are too high to compete. Even going beyond the Regional Connectivity Scheme, ATR aircraft are the perfect tool to serve thin point-to-point routes profitably, essentially because they are the most efficient aircraft on short thin routes. There is still a big potential in India to link secondary cities between themselves, where passenger flows are not big enough for larger modules to be relevant."
With 61 aircraft flying in India, operated by four airlines, which served 90 destinations and opened 39 new routes in 2021, ATR turboprops have been supporting socio-economic growth in the country since 1999, serving both large metro airports and small regional airfields while also providing essential connectivity to thousands of communities. Come visit our booth n°1, in Hall A, to meet with our sales and customer support team.
Google Banner Ad