It's been a while since I attended an airshow and I was especially looking forward to visiting this world-famous aviation mecca at Old Warden Park in Bedfordshire, United Kingdom.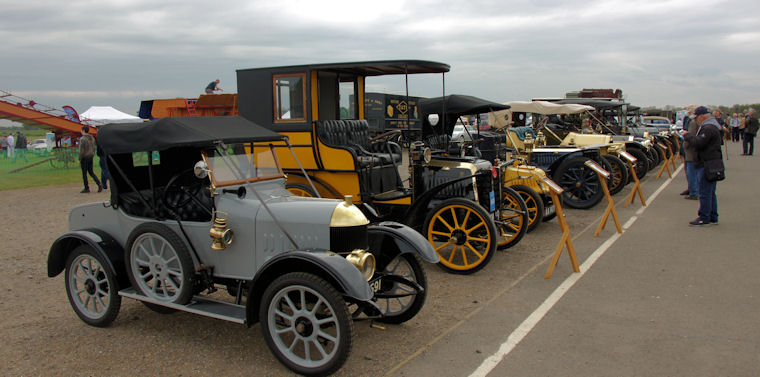 The Shuttleworth Collection features the oldest flying aircraft in the world. That's thanks to Richard Shuttleworth who, during the 1930s, rescued old aircraft and vehicles and brought them to Old Warden Park to restore. Everything in this collection, including the 1909 Blériot XI, is still airworthy and if the weather permits, you see all of them in the air on aviation event days.
Not all the airshow performers at this year's Premiere are based at Old Warden. A few extraordinary legends such as the Avro Lancaster and a Catalina arrived from other fields nearby to take us back 70 years.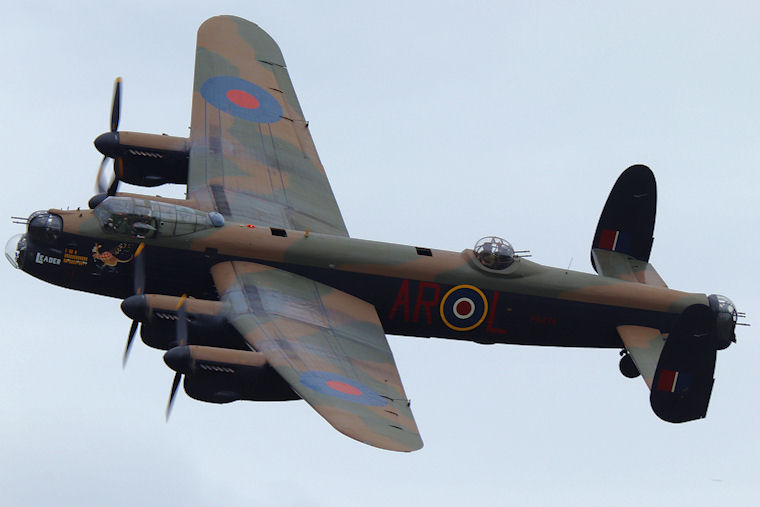 Avro Lancaster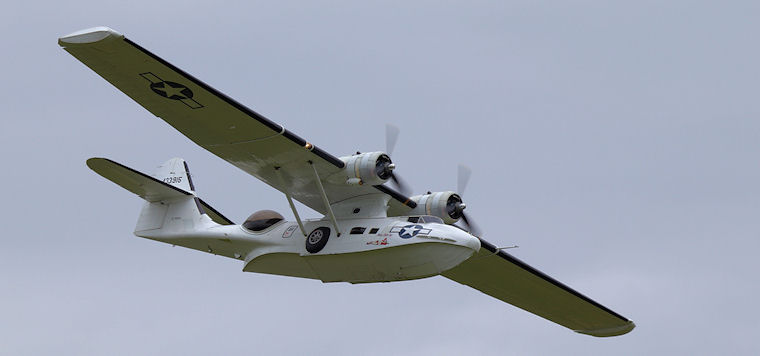 Catalina

First of the Shuttleworth Collection were two vintage trainers, a Avro Tutor and a Percival P.56 Provost.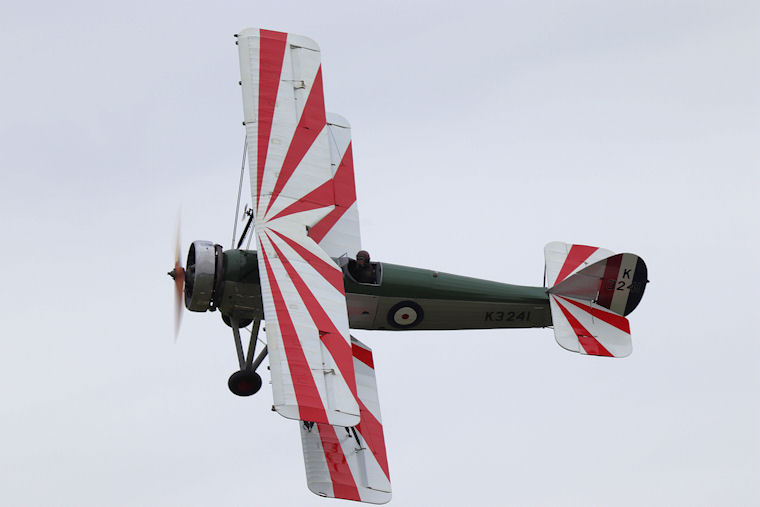 Avro Type 621 Tutor

A Fauvel AV.36 and Comper Swift followed. I still cannot make the connection between the two and why they were displayed together, but both certainly looks like a lot of fun flying.
Fauvel AV.36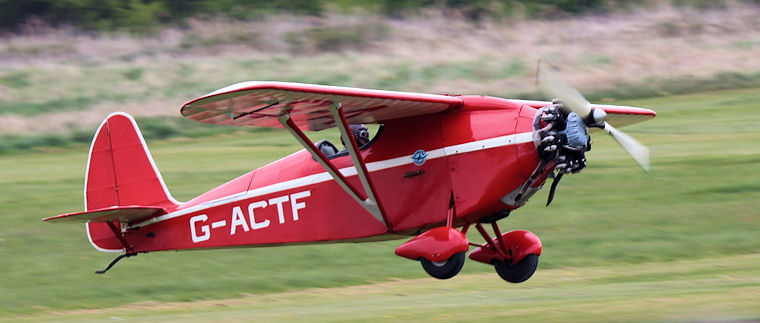 Comper Swift

Richard Shuttleworth was a speed fanatic and a de Havilland Comet and a Percival Mew Gull showed us why as they zoomed across the sky.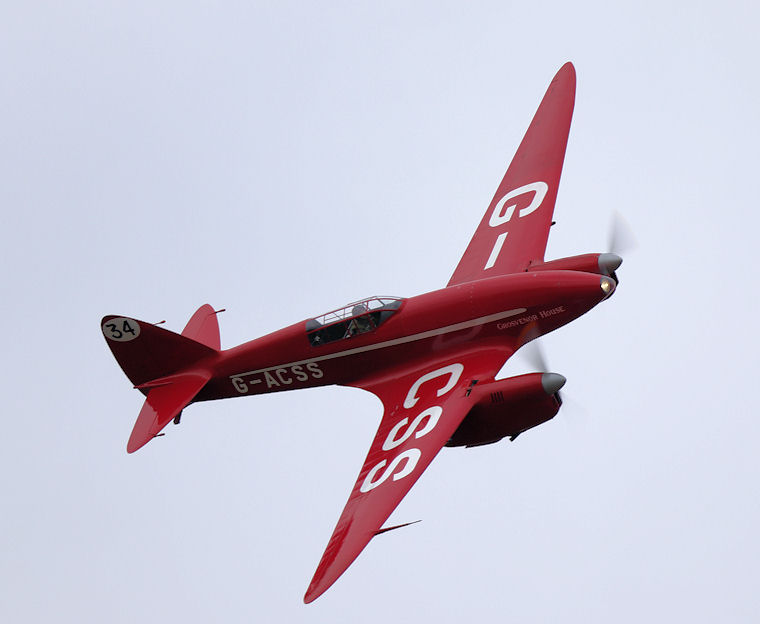 de Havilland Comet

A Supermarine Seafire 17 (Navy Wings) and a Hawker Sea Hurricane 1b introduced us to WWII. The Supermarine Seafire is a naval version of the Supermarine Spitfire adapted for operation from aircraft carriers.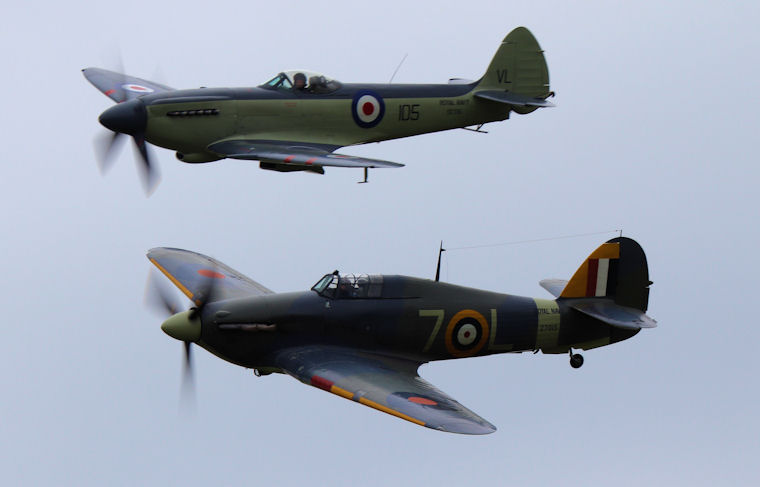 Supermarine Seafire 17 and Hawker Sea Hurricane in formation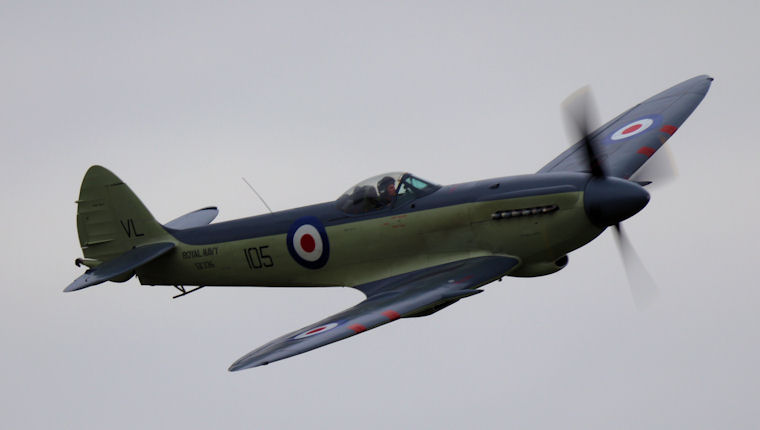 Supermarine Seafire 17

American built aircraft was represented by a Spartan 7W Executive and a Boeing Stearman. I tink the Spartan was very impressive with its speed but nothing beats the sound of a Stearman.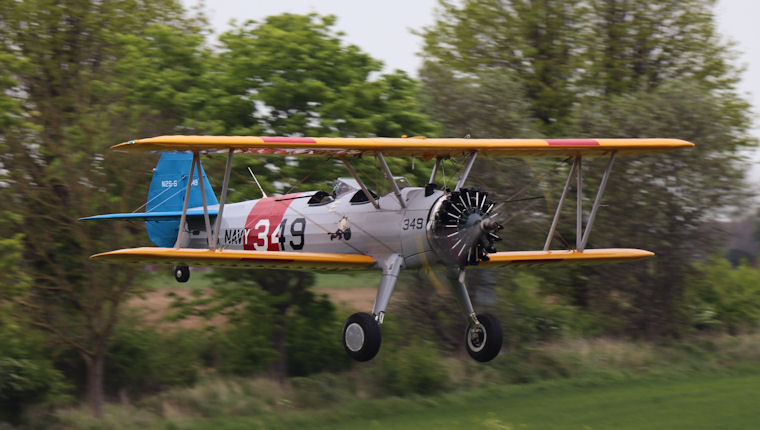 Boeing Stearman

One of my favourite aircraft in this collection is the Gloster Gladiator. Perhaps it is just the sound but I love it. This was the first fighter with an enclosed cockpit and also the last biplane fighter.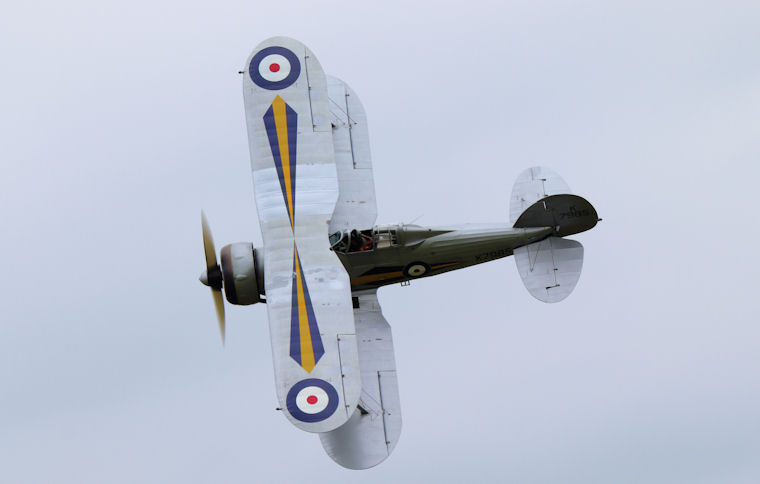 Gloster Gladiator

WWI also featured as usual at Old Warden and was represented by a Bristol F2b Fighter, a Sopwith Triplane, a Sopwith Pup and an Avro 504K.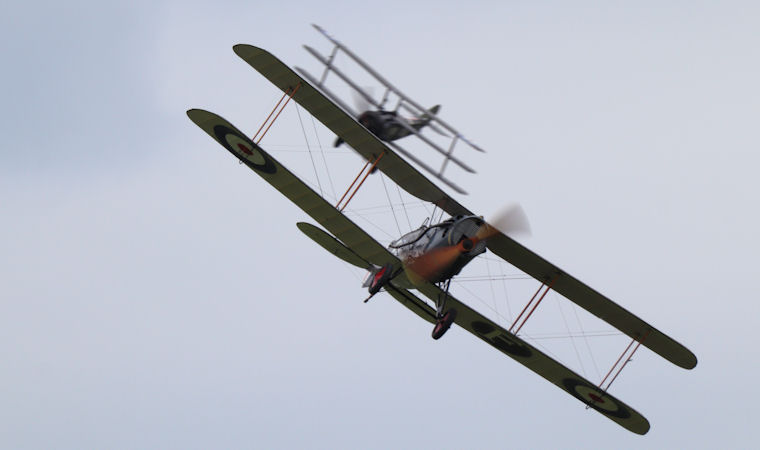 A Bristol F2b Fighter and a Sopwith Triplane in a dogfight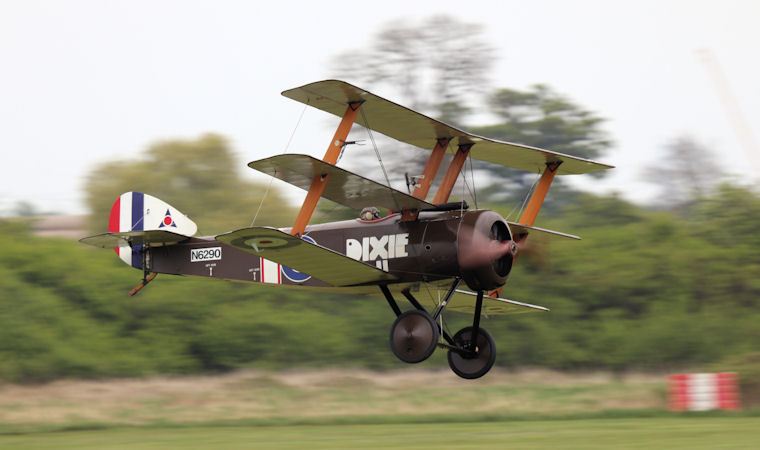 Sopwith Triplane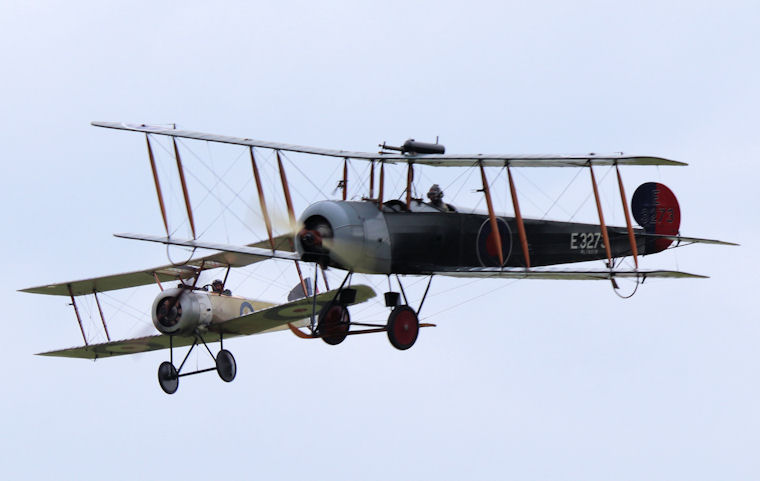 A Sopwith Pup and na Avro 504K in formation

A T6 Texan and a Ryam STM performed a flawless formation routine followed by some solo flying by both.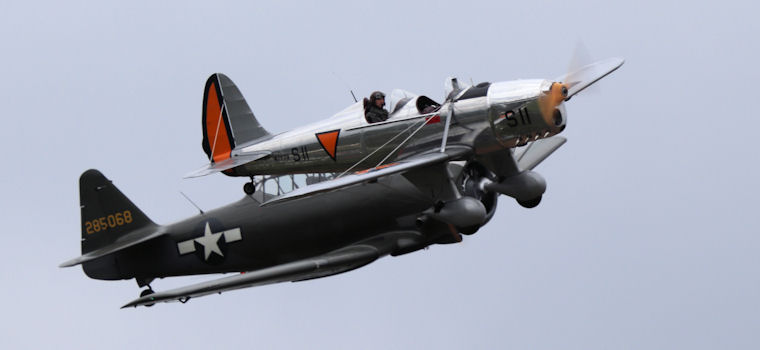 A T6 Texan and a Ryam STM in formation

Now here is a glider you would never consider flying. It is an EoN Primary. I am not sure if there are more than this one but I have seen it at every Shuttleworth airshow and it never fails to impress.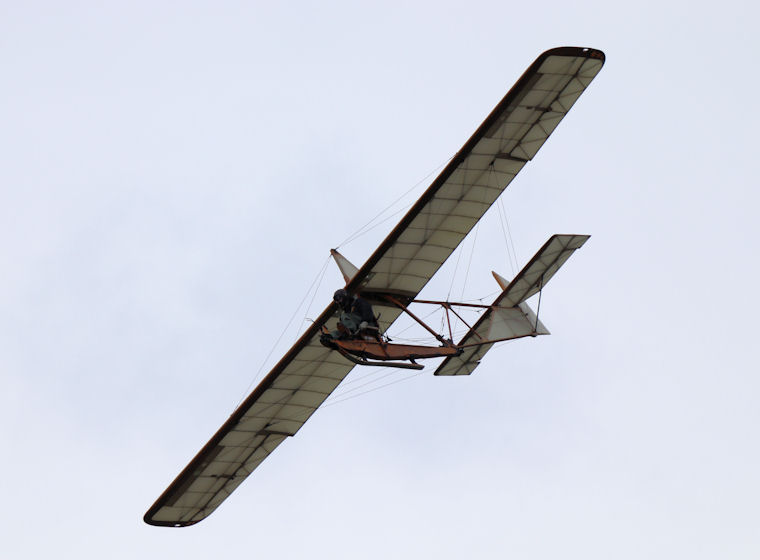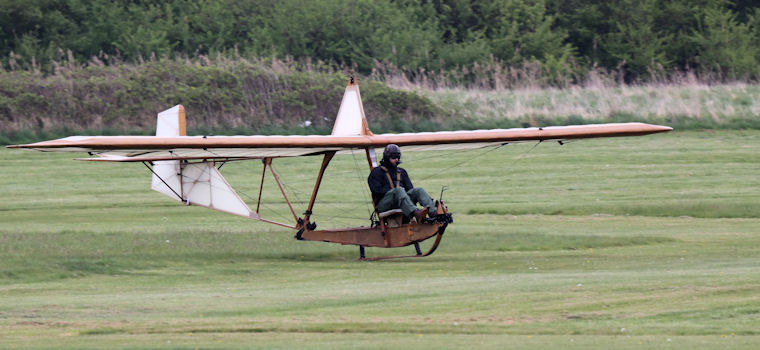 EoN Primary

And then the finale, the Edwardians. The Shuttleworth Collection own seven Edwardians and not all of them fly on show days. In fact, I have never seen all of them fly and although only three flew today, it included the English Electric Wren which I have never seen in the air before.
The English Electric Wren is impressive with a massive 3 horse power engine. I think my wife's hair dryer has more power and I guess the lack in power was evident when it took off. At one stage I did not think he was going to make it but he turned around before reaching the other side. An incredible aircraft I must say but I am not sure I will give it a try.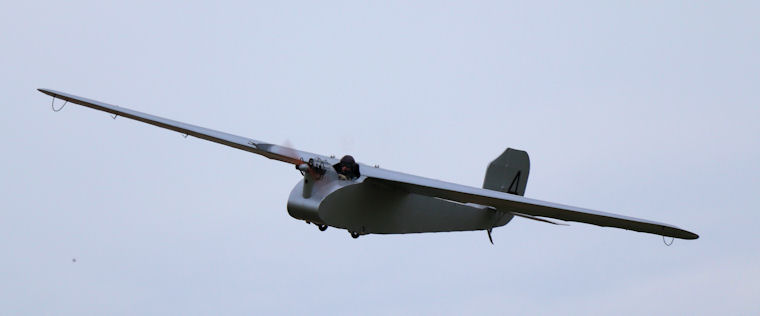 English Electric Wren

An Avro Triplane was the next Edwardian designed in 1910.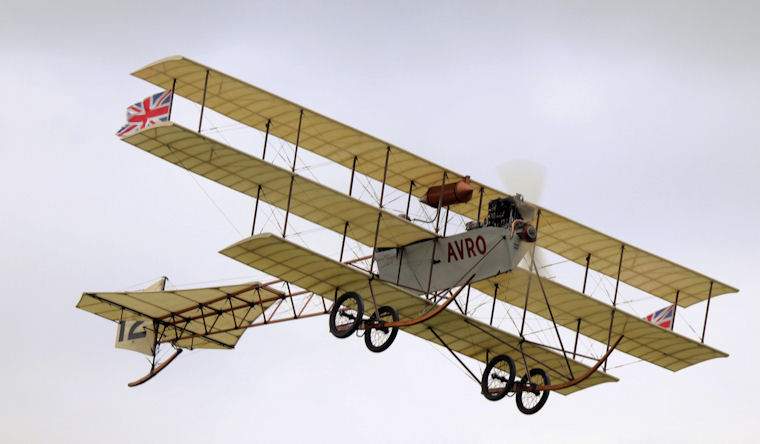 Avro Triplane

A Bristol Boxkite closed the show in the twilight.
Bristol Boxkite

It was a little disappointing that the 1906 Bleriot did not fly but the conditions were far from ideal and I would not have risked the world's oldest flying aircraft either. Next Time!!!