23 to 30 April 2022

Russell Dixon-Paver

Google Banner Ad
The venue for this event for 2022 was Orient Airfield (FAOI) and was hosted by the Magalies Gliding Club.
23 April was a practice and familiarisation day while the actual event ran from 24 to 30 April. There were only Open and Club classes for this contest.
A puffadder invaded the clubhouse entrance during the night of the 24th, but was safely removed by Gavin Johnson early the next morning.
Laurence Hardman, the event Director, posted various reports of conditions before each day's compulsory pilot briefing, normally at 10:00, but times were adjusted as conditions dictated. Task information sheets were published on the Soaring Spot website and also sent out via WhatsApp. On some days, tasks were finalised about 30 minutes before launch to match changing weather conditions better.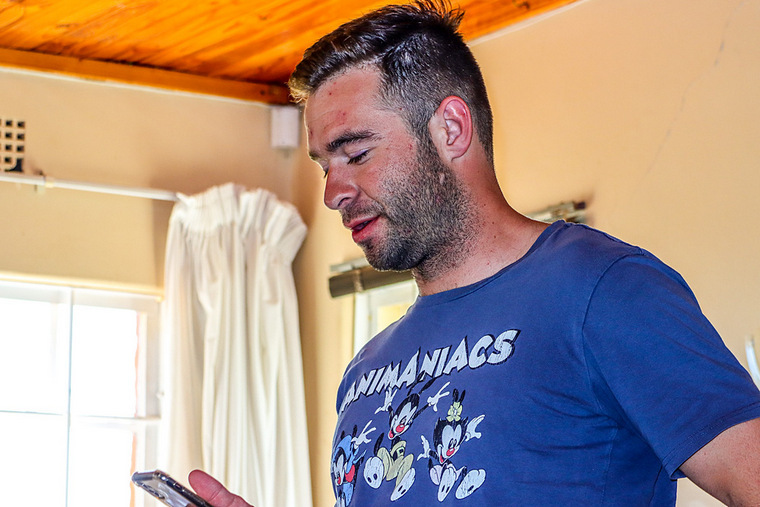 Laurence leading the pilot's briefing.


Each glider has a handicap, based on various characteristics and performance parameters and carries a flight logger, which is downloaded after the task for result calculations, the results of which are then published on the Soaring Spot website. The Open class gliders can carry water ballast, the concept being that a heavier glider can "punch through" more difficult conditions to find thermals for lift and the ballast can be dumped if an advantage can be gained in weaker lift conditions. As gliding is all about energy management, the ballast provides another method of working the energy to advantage.
Carol Clifford (who has been club secretary for MGC for 16 years and also serves on the Executive Committee of Soaring Society of SA) handled the ATC clearances for each day's flying and the movement logging as well as gate openings for the Club and Open classes entered in the event. Care had to be taken to stay within the cleared airspace and if a pilot crossed into controlled airspace, there were quite severe points penalties.
Carol kindly provided the following explanation of the different distances shown for each leg of the task on the task information sheets: "The task is an AAT (Assigned Area task), with the task to be flown in a specific allotted time, i.e., 2 hrs or 1 Ĺ hrs or perhaps 3 hrs or longer - depending on the weather for the day. Each turn point has a circle around them (anything from a 10 km radius or more) so they don't fly to the specific turn point but to somewhere within the circle of each turn point - this task is often set to avoid possible stormy weather, so as an example, they can fly to the 1st circle just clipping it as there was a storm over the actual turn point, then fly to the other circle and go far into that circle and then home, depending how many turn points were given for the task. Then the distances given were the minimum distance (least distance provided, so just clipping each circle), the maximum distance (going to furthest point in each circle) while the last distance in brackets was the average distance."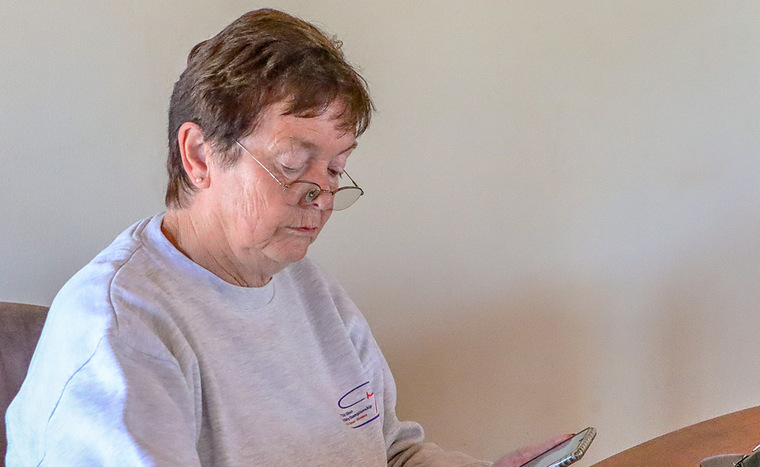 Carol checking on event details during the pilot's briefing.


Peter Wyld, based in the UK, was the scorer and uploaded traces, performed the calculations and updated results on the Soaring Spot web site each day.
Summary of daily action:
Sunday 24th was cancelled due to unsuitable weather after waiting to see if conditions would improve, although some pilots did some exploratory, non-scoring flights.
Monday 25th day was cancelled due to unsuitable weather.
Tuesday 26th conditions allowed flying to go ahead. Peter Farrel landed out on a farm and was recovered by Theo Papas and DJ. Dicky. Gregory Cinquin did well in the Club class, while Laurence and Riaan were ahead in the Open class.
Wednesday 27th also allowed flying, with Theo Papas landing out.
Thursday 28th was suitable for flying.
Friday 29th allowed flying to commence, but the Club class and shortly afterwards, Open class, were cancelled after launch due to conditions deteriorating rapidly. Some Open class pilots continued to fly, but results were not scored. Unfortunately, Nicky Oberhofer injured his back while lifting his glider towbar on Friday morning and had to seek medical attention and could not fly any longer. We hope he recovers fully and quickly!
Saturday 30th, the final contest day, was good for flying, but launching was delayed, with Task Information being available 30 min before launch, as weather conditions were changing quickly for final preparations. Philip Jonkers landed out at Atties Field, damaging a main wheel and was assisted by Riaan Denner, who flew tools and a spare wheel to the field while the recovery vehicle and trailer went out. Michael Tiffen also landed out on a soggy field after encountering 5m/s sink rate near a storm line and did not have any other options available. A rather messy recovery, but thankfully no injuries and the glider (and the recovery vehicles) got dirty, but it was undamaged!
Some pilots participated unofficially on various days, so appear in some of the photographs.
The weather started to clear over the field with banks of cloud on the Western horizon, on both Friday and Saturday when I attended, but quickly became partly cloudy with fresh wind from the West on both days and more of a Southerly component at times during Saturday. There was some very light rain towards the end of launching on Saturday, with rain-cells all around the field. Runway 36 was used for all launches because of the preference of a downhill launch on the second half of the runway, but some gliders landed on 18 during Saturday. Tugs all landed on 36 on Friday and used 18 on Saturday, making for very quick turnaround times for each subsequent launch.
Gliders were lined up on the "grid" for the start of launching at the runway threshold. Open class gliders are placed on the paved runway, with the Club class placed off to the side, so they could be quickly moved onto the paved runway for launch, as they are lighter and quicker to re-position.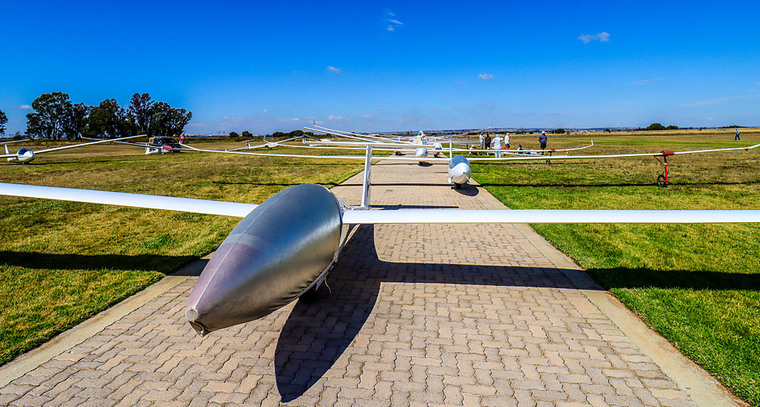 Gliders under covers on the grid to keep cockpits cool until just before launch.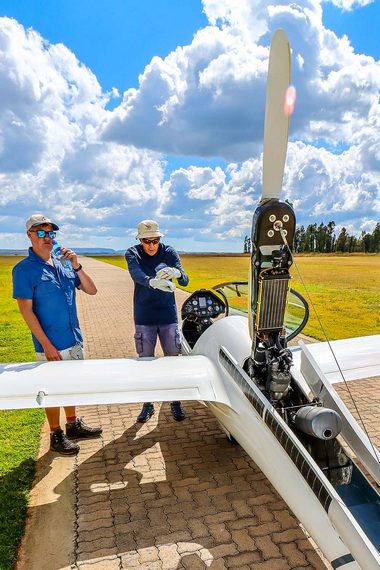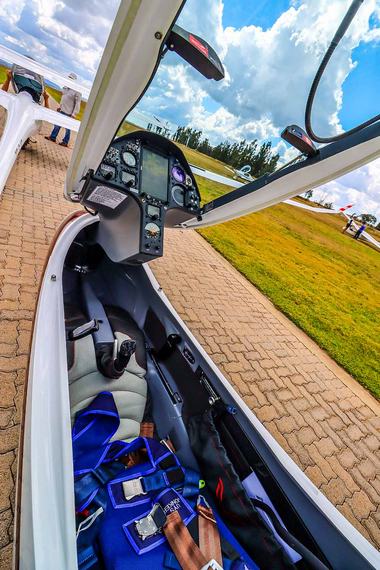 Mike Barenbrug and Mike Tiffen share last minute tips and a modern glider "office".


Aerotow tug pilots in four aircraft did a sterling job in getting gliders into the air in a "circular relay", launching gliders at the rate of about 2-4 minutes per glider. Some gliders had a second launch ("re-light") as three launches were permitted. Two aircraft launched under their own power. All gliders launch and then loiter near the start point (Orient Start) until Carol radio calls "gate open".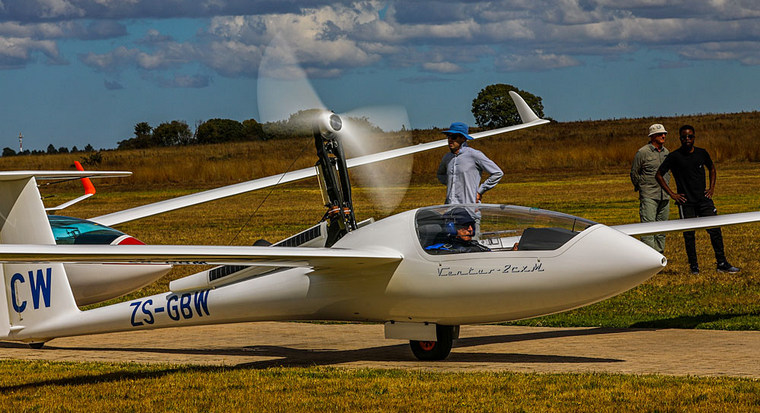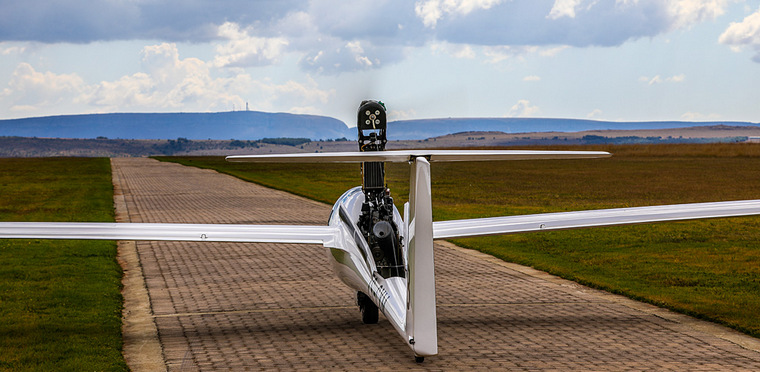 Gliders with engines run-up and then launch under their own power.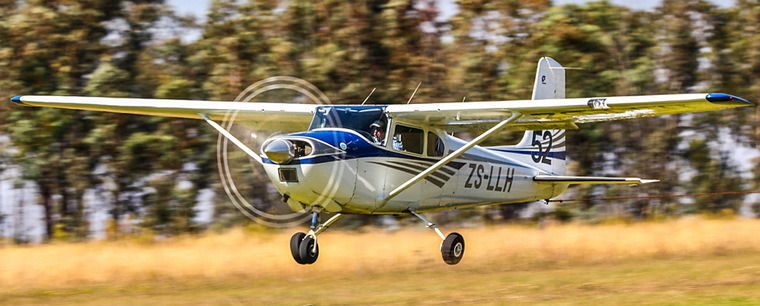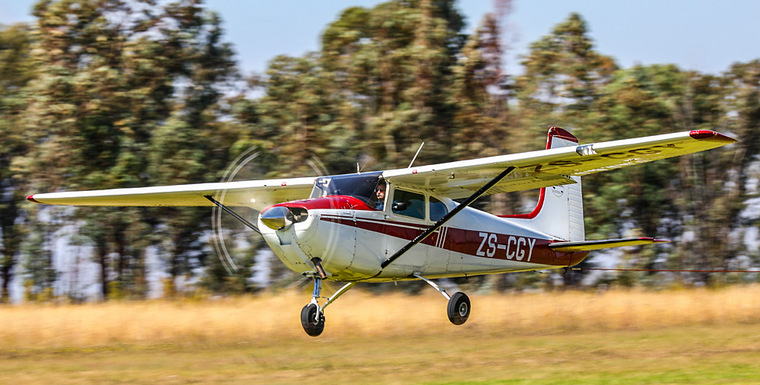 Tug pilots: John Attwell in a Cessna 182 Skylane ZS-LLH and Dieter Krug in Cessna 182A Skylane ZS-CGY.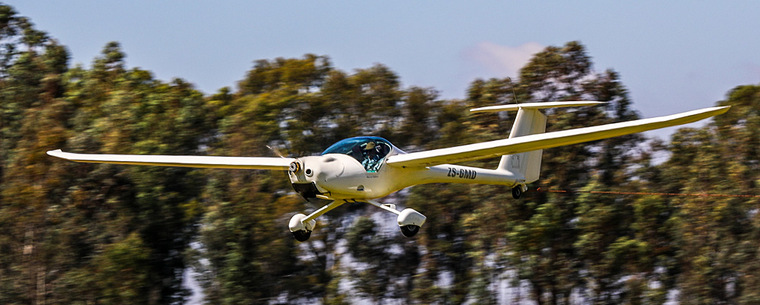 Tug Pilots: Jason Adriaan in Dynamic ZU-DUF and Gavin Johnson in Lambada ZS-GMD.


There was a team of people helping organize the gliders on the grid for launch. Tow rope "hitchers" and "wing runners" showed fitness and athletic energy in retrieving tow ropes and ensured safe attachment as tugs arrived back for the next glider and then stabilised the gliders as they accelerated under aerotow. Others moved gliders into position for launch.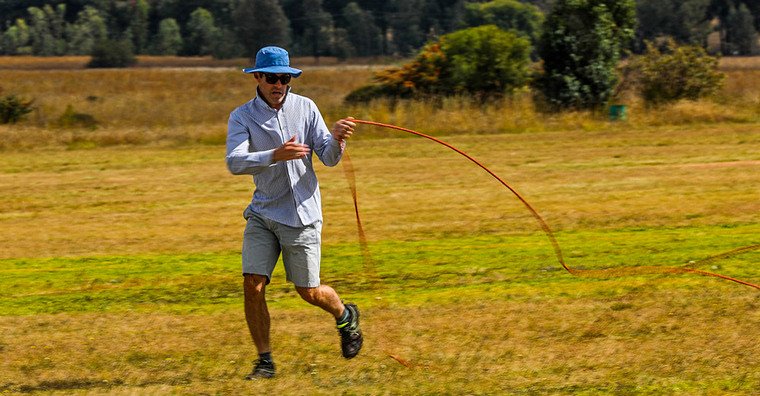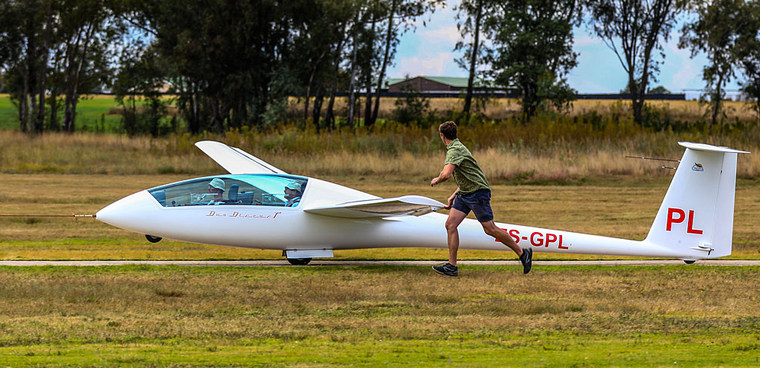 Hitchers and wing runners in bursts of energy.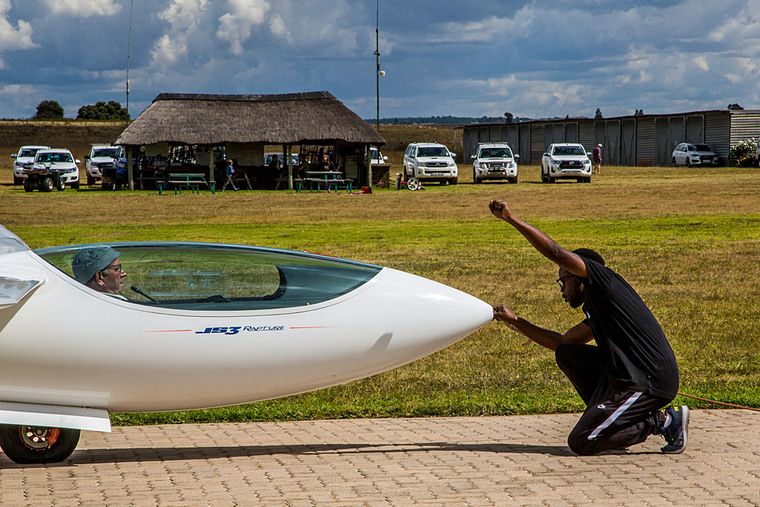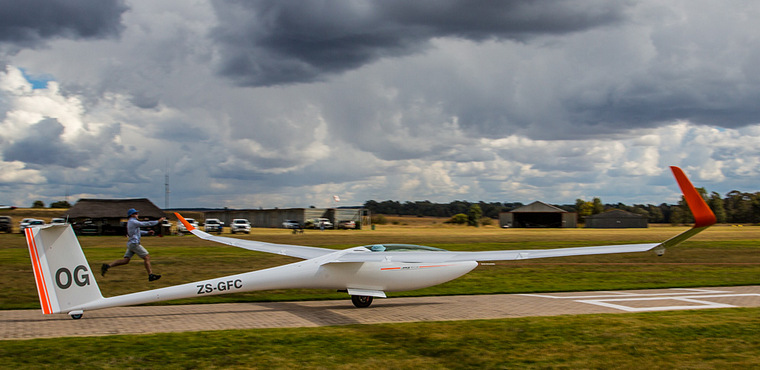 Hitchers working with pilots to ensure secure towrope attachment and more wing running.


Below is a set of images of launches on Friday, which is representative of launches from near the main windsock about half-way down the runway.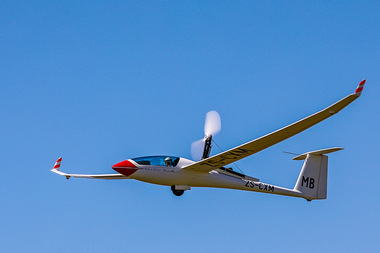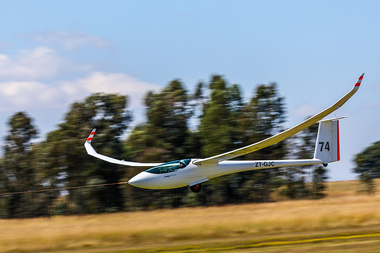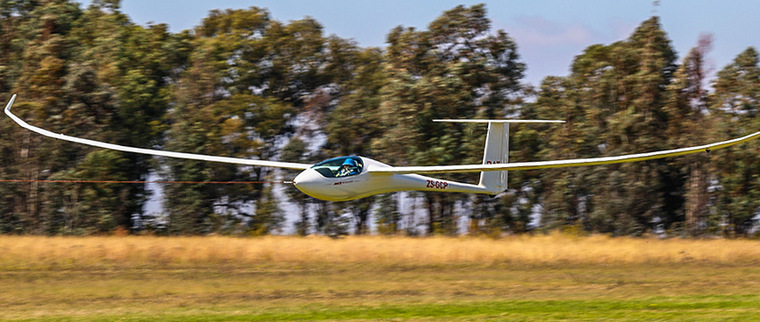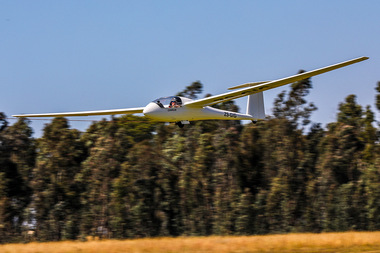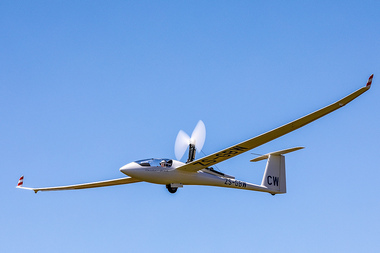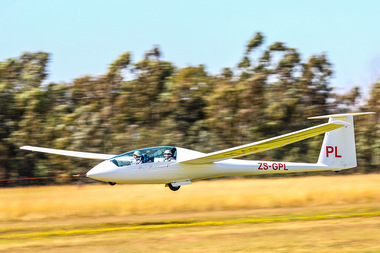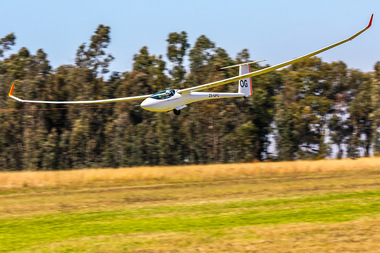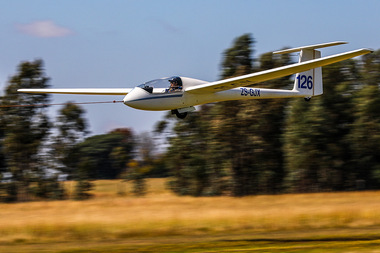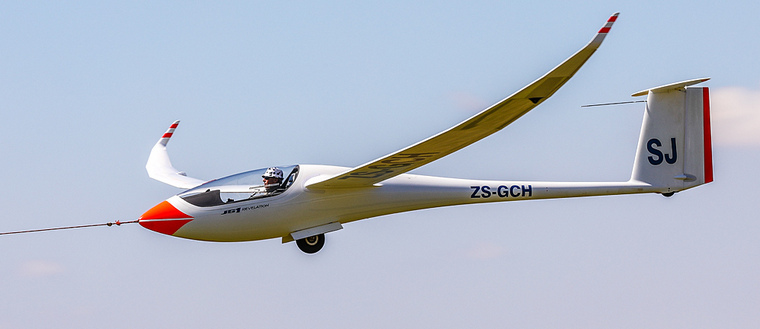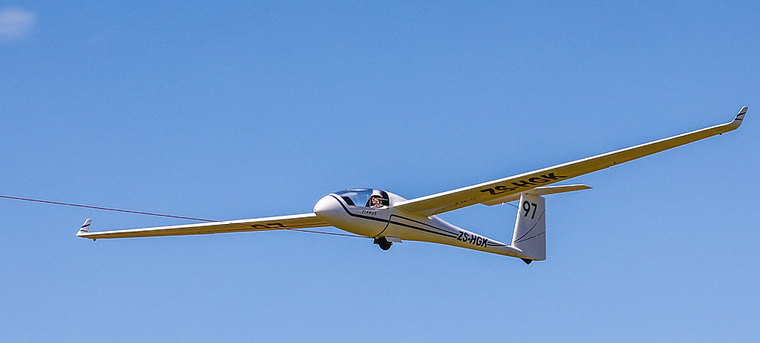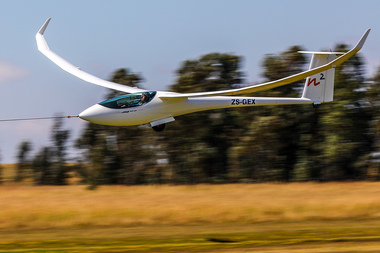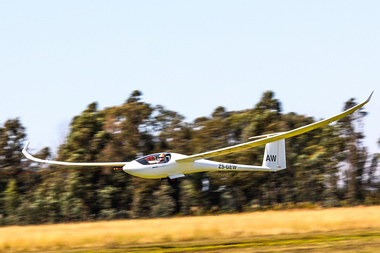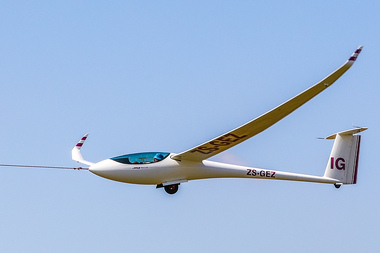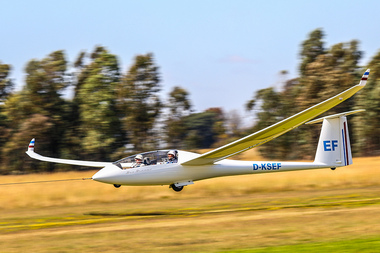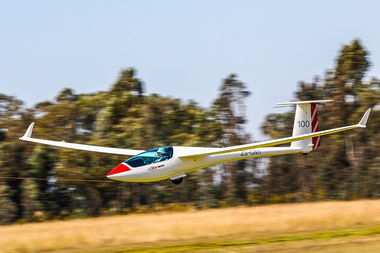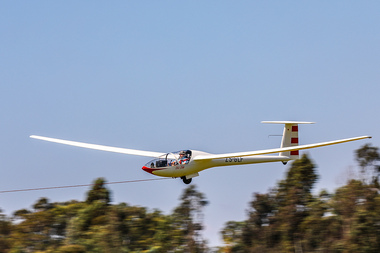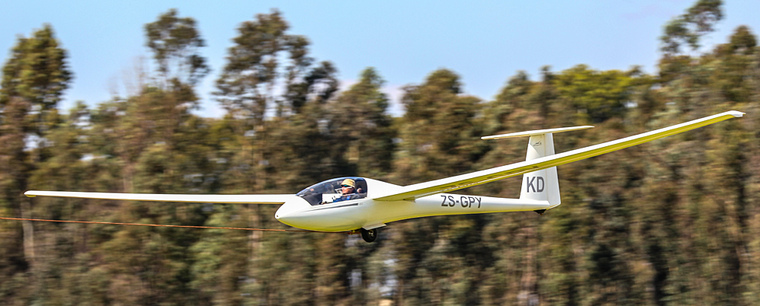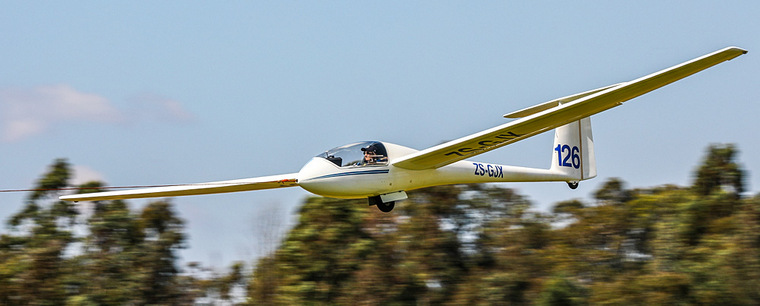 Friday glider launches.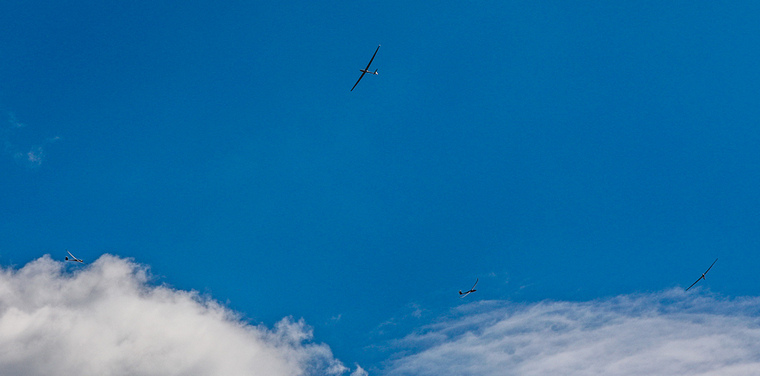 Four gliders loiter, awaiting "gate open".


Some gliders landing on Friday. Some of the Open class gliders dumped their ballast, making for spectacular photographs. The event day was cancelled, but some pilots had elected to continue flying unscored.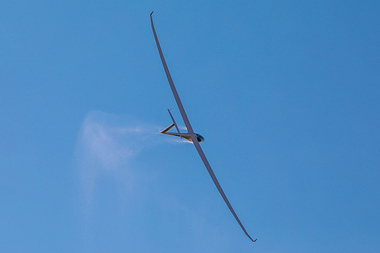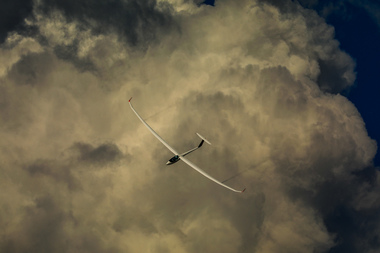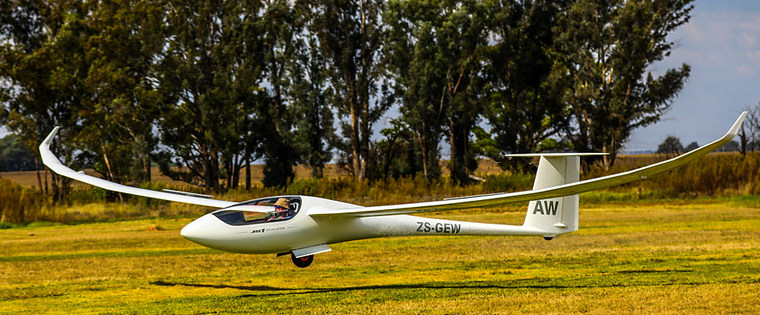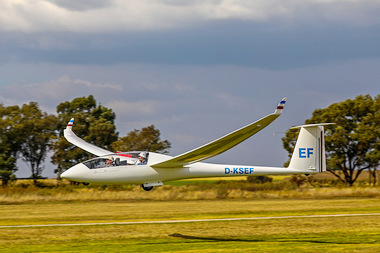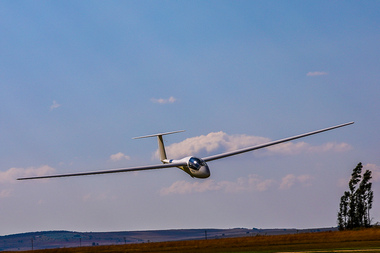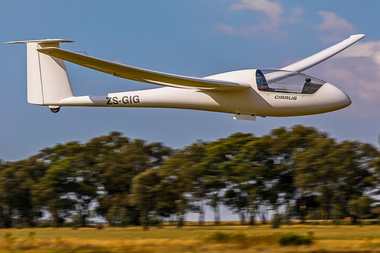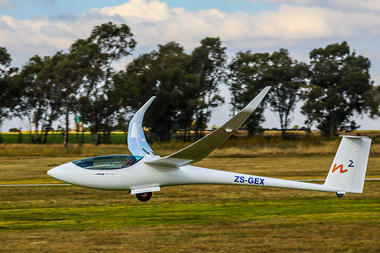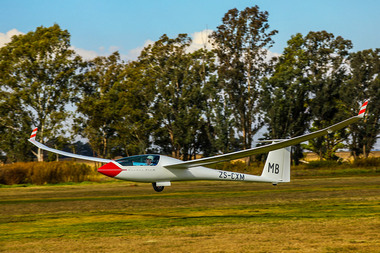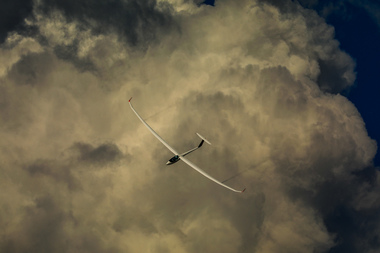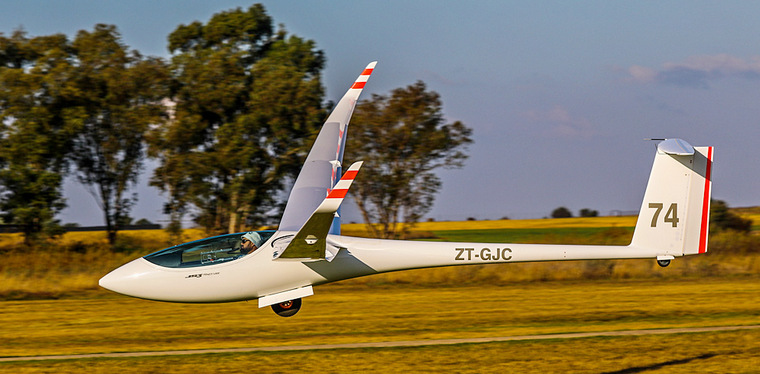 Friday approaches and landings.


On Saturday, the final competition day, some approaches and landings were also spectacular, with dramatic cloud backdrops and ballast being dumped.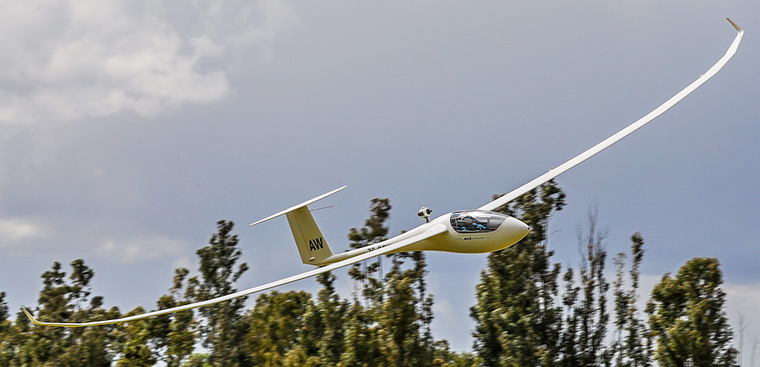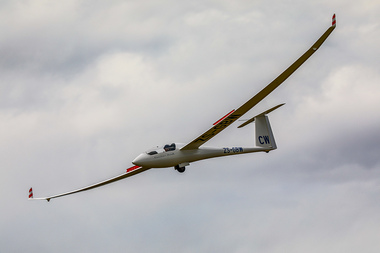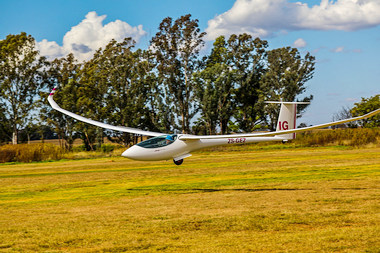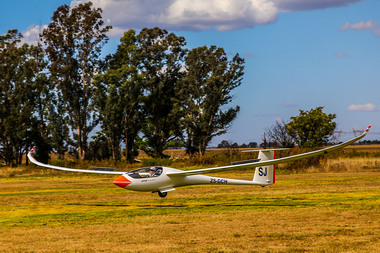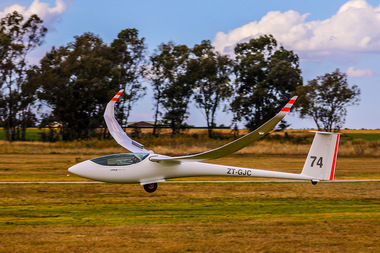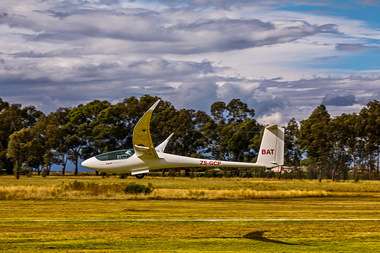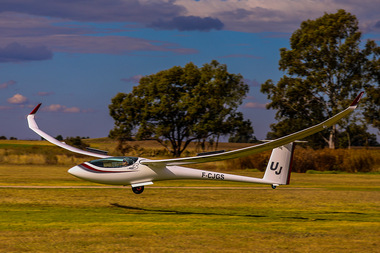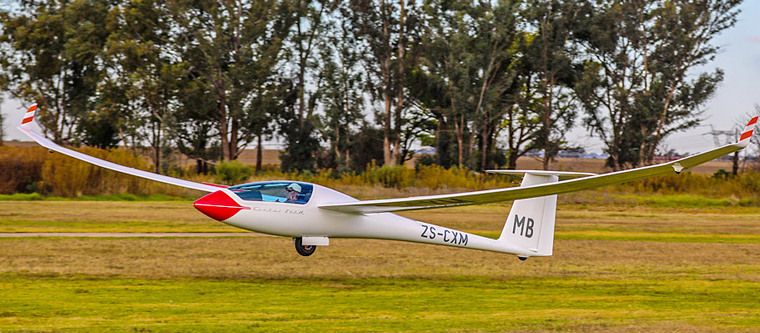 Friday approaches and landings.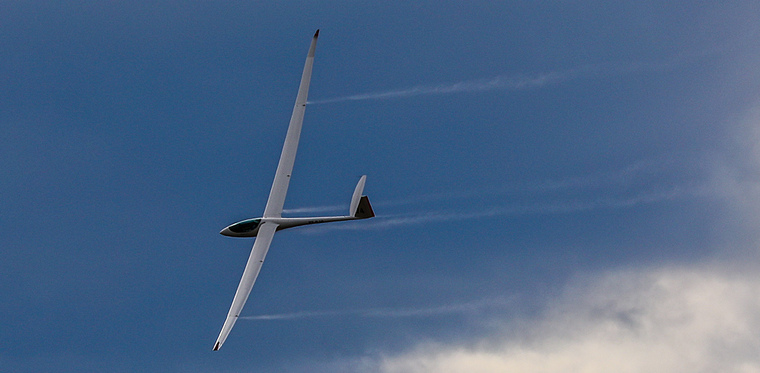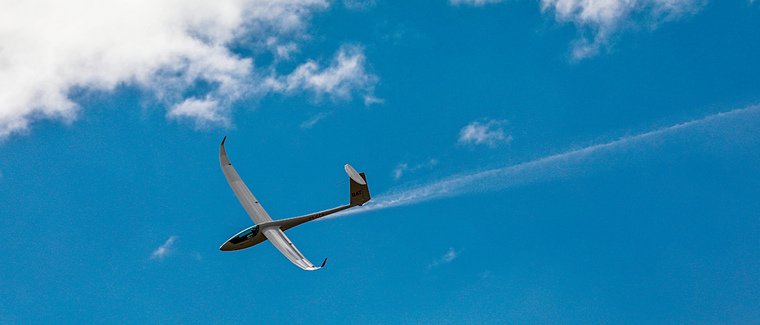 Turning final and approach with ballast valves open.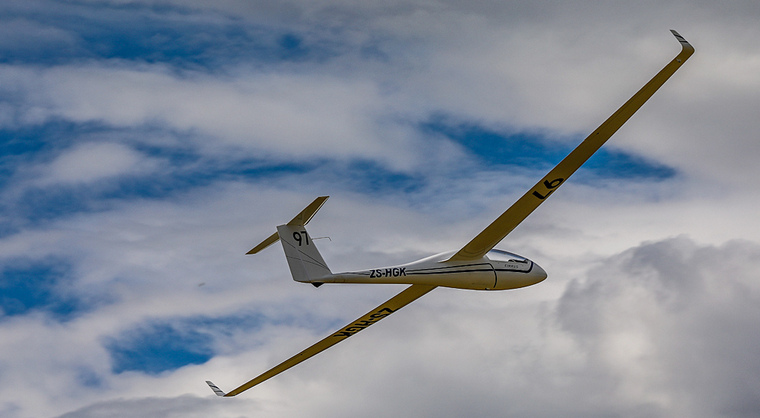 Downwind turning final with dramatic cloud backdrop.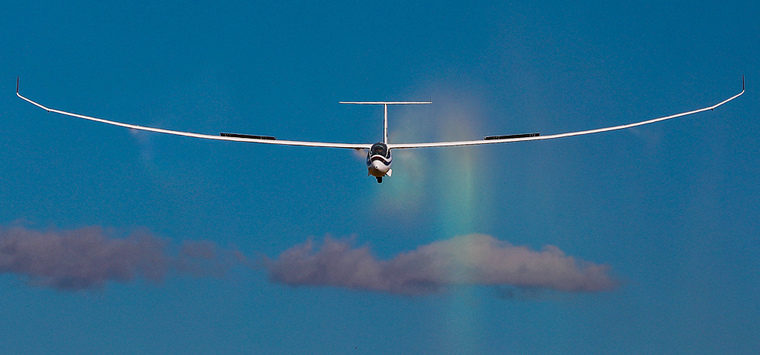 Somewhere over the rainbow!



Setting up for final approach.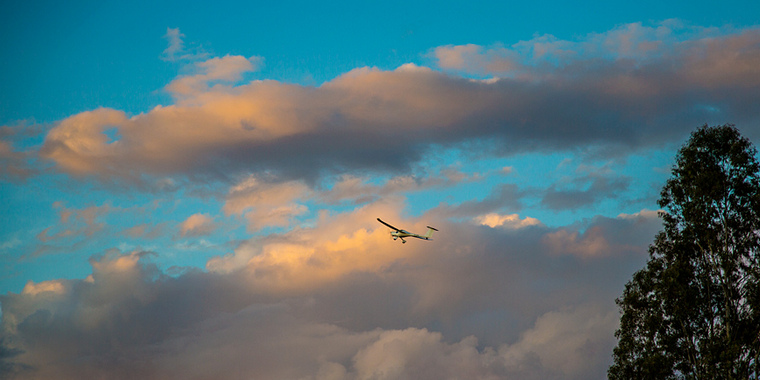 Orient light in the late afternoon - magic!

Overall results:

Club Class:

Position Tail ID Pilot Total Points
1 LF Gregory Cinquin 1,041
2 97 Dicky (HR) Daly jr. 931
3 GIG Mike Tiffin 845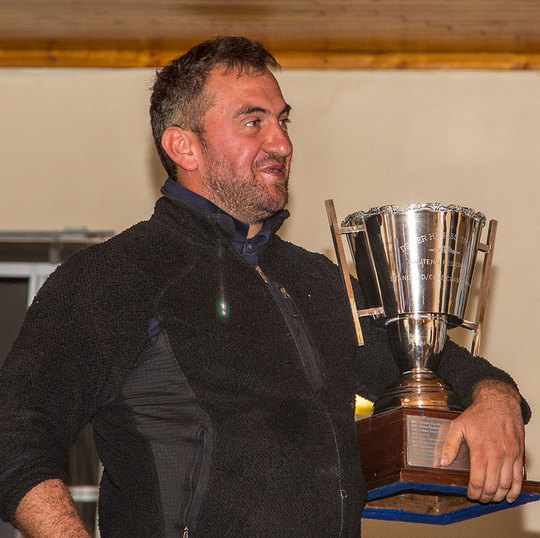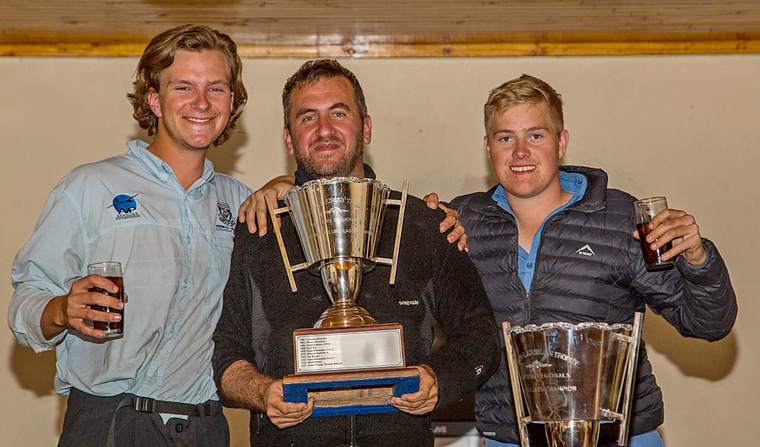 Club class winner and top three.

Open Class:

Position Tail ID Pilot Total Points
1 74 John Coutts 2,059
2 UJ Uys Jonker 1,916
3 BAT Laurence Hardman 1,818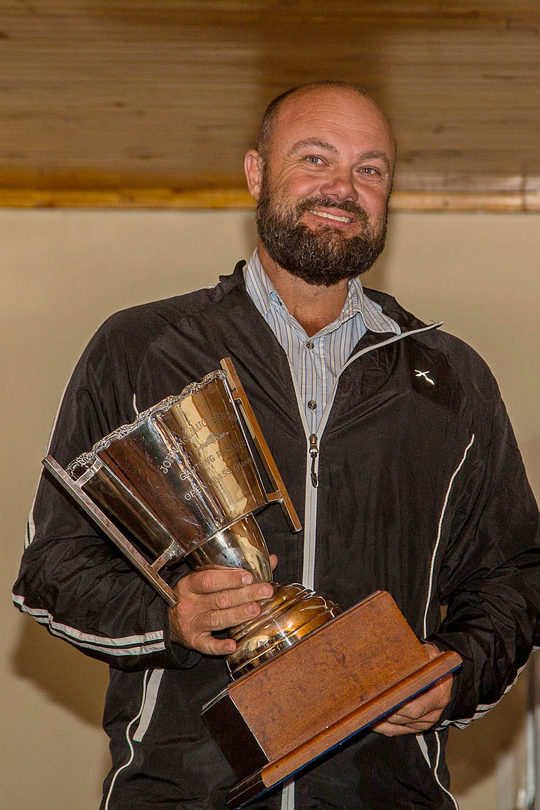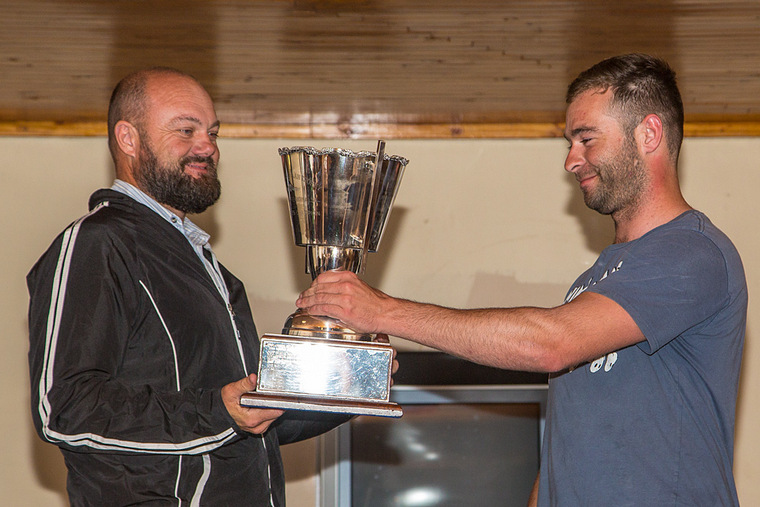 Open class winner and third placed pilot.


Pilots Post would like to congratulate the winners and applauds all participants for competing in difficult conditions.
Pilots Post was honoured to cover this regional gliding event again and extends thanks to the Magalies Gliding Club for their friendliness and hospitality, but especially to Carol Clifford, sharing background information about gliding in general and this event in particular.
Google Banner Ad