Compiled by Willie Bodenstein



Google Banner Ad



THIS WEEK IN MIDWEEK UPDATE

ADEPT, CAMASA & GDED initiative to ramp up casting production and grow skills base.
Pipistrel and Lobo Leasing sign partnership and place order for 15 Nuuva V300 hVTOL aircraft.
Swiss Flight Services introducing P2012 in its fleet.
Egyptian Air Force to acquire 23 CH-47F Chinooks.
Japan's first sustainable aviation fuel (SAF) helicopter flight with H215.
Boeing statement on Germany's STH Heavy-Lift helicopter program.
U.S. Air Force and Lockheed Martin successfully complete ARRW hypersonic boosted test flight.
Joby acquires Avionyx, established aerospace software engineering firm, to support FAA certification testing.
Worldwide incidents and accidents.
This week in history, first flight of Cessna's 170.



Google Banner Ad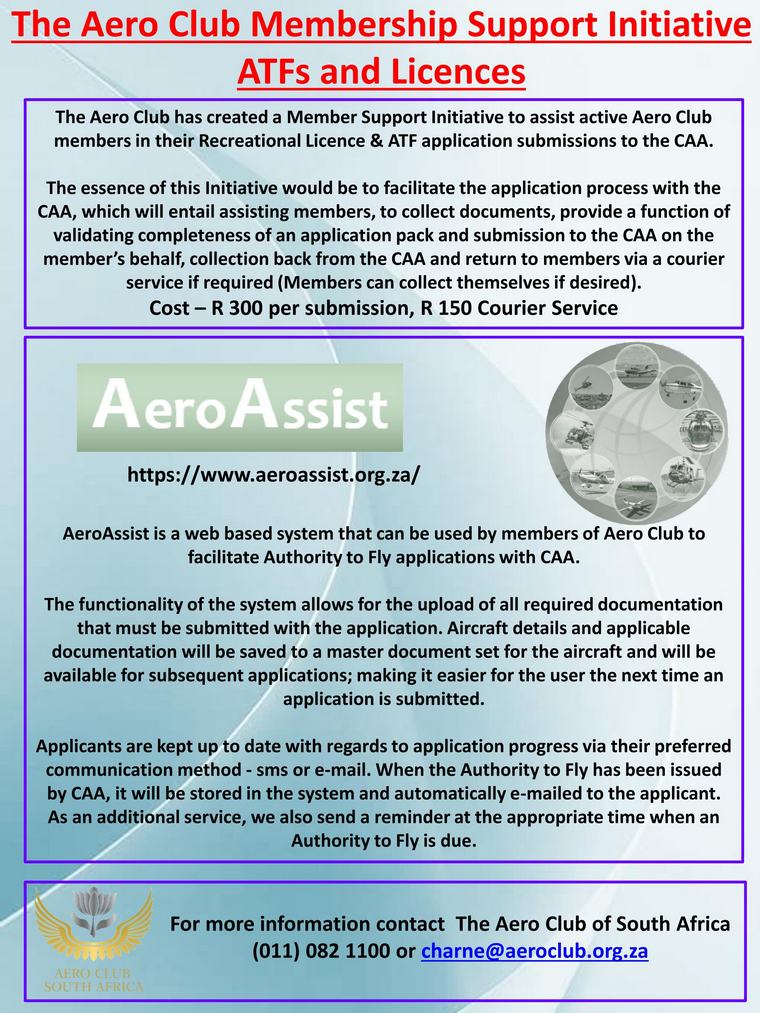 THE AER0 CLUB'S YEARBOOK IS NOW ON SALE

WWW.AEROCLUB.ORG.ZA/SHOP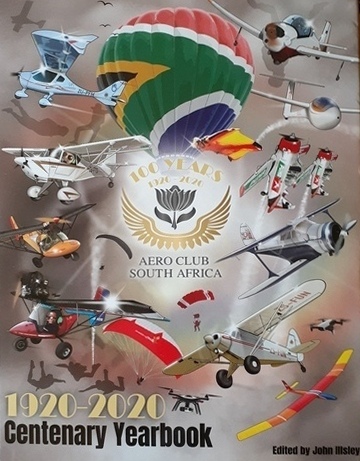 11
Brakpan Cessna Fly-in. For more info contact Clarissa 074 953 7144

11
Proper Planning Prevents Poor Performance. Brakpan Airfield Clubhouse. Contact Santjie 063 239 2151

15 to 19
SAC National Aerobatics Championships at Wingspark airfield. Contact Annie Boon: E-mail: chunge@mweb.co.za

16 to 18
SAPFA Rally Nationals at Brits airfield. Contact Frank Eckard E-mail: frank.eckard@mweb.co.za Cell: 083 269 1516

25
Polokwane Airshow Contact: Noel Netshivhodza E-mail: netcoxm@gmail.com Cell: 081 728 0843

25
SAPFA Speed Rally at Middelburg airfield. Contact David le Roux e-mail: david@pilotinsure.co.za Cell: 073 338 5200








1 to 3

EAA Taildraggers at Warmbaths airfield. Contact Richard E-mail: Richard.nicholson1963@gmail.com Cell: 082 490 6227

7 to 9
AERO South Africa at Wonderboom National Airport. Contact Annelie Reynolds E-mail: annelie.reynolds@za.messefrankfurt.com

16
SAPFA Kitty Hawk Rally. Contact Frank Eckard E-mail: frank.eckard@mweb.co.za Cell: 083 269 1516

16
Garden Route airshow at George airport. Contact Brett Scheuble 084 418 3836

22 to 31
EAA AirVenture Oshkosh, Wisconsin, USA. Camping on the airfield contact Neil Bowden E-mail: neil1@telkomsa.net

29 and 30
Soutpansberg fly-in Louis Trichardt.
Contact Jaco E-mail: spbvliegklub@gmail.com Cell: 082 353 6002

30
Krugersdorp Flying Club Spot Landing. Contact Nandi Tel: 083 577 8894 E-mail kfc@iafrica.com







13 to 14
SAC Limpopo Regionals. Contact Annie Boon: E-mail: chunge@mweb.co.za

26-27
Bethlehem Airshow at Bethlehem airfield. Contact Stephan Fourie at E-mail: fouriesj1491@gmail.com Cell: 072 344 9678

26-28
Kuzuko Lodge RV fly-in safari in the Karoo. Contact Clive Gibson at E-mail: cagibson@global.co.za Website: www.kuzuko.com







ADEPT, CAMASA & GDED INITIATIVE TO RAMP UP CASTING PRODUCTION AND GROW SKILLS BASE

An initiative by the CAMASA & GDED (Gauteng Department of Economic Development) has been pivotal in allowing ADEPT to ramp up activities at its casting facility in Brummeria (Gauteng).

ADEPT qualified for GDED-CAMASA support following a rigorous selection process held among CAMASA Member companies in February 2022. We are extremely grateful for the support and an opportunity to capitalize on GDED support to increase manufacturing capacity, and simultaneously allow for graduates to gain valuable hands-on experience.

PIPISTREL AND LOBO LEASING SIGN PARTNERSHIP AND PLACE ORDER FOR 15 NUUVA V300 HVTOL AIRCRAFT

Pipistrel, the world leader in electric aviation and unmanned flight systems, and Lobo Leasing Limited, a global vertical lift leasing platform, signed a letter of intent with deposits for the acquisition of 15 Nuuva V300 autonomous cargo hVTOL aircraft. The agreement confirms Lobo Leasing and Pipistrel's commitment to the development of new vertical take-off and landing, environmentally friendly, and sustainable air transportation solutions.

The NUUVA V300 is an optimal hVTOL UAV for middle mile logistics with a 3 cubic metre capacity, and under favourable flight conditions, the vehicle can carry 460kg up to 400km. It is designed to operate 10x more economically than today's helicopters, it requires no runways, and it brings enhanced safety and reliability using Pipistrel's already type-certified electric engines. This aircraft will leverage Pipistrel's solid foundation in the industry, including 15 years of electric aviation experience and 8 years of unmanned flight experience with 10+ UAV operators.
As part of the agreement, Lobo leasing and Pipistrel will collaborate to build and connect a base of operators and investors, and by using Lobo's existing global platform, deliver customer-driven bespoke leasing solutions to enhance the deployment of the Nuuva V300 aircraft in different types of missions globally.

SWISS FLIGHT SERVICES INTRODUCING P2012 IN ITS FLEET

Tecnam announced today the delivery at the end of AERO 22 of the first P2012 Special Mission Sentinel to Swiss Flight Services, one of the major aerial survey operators in Europe. The leading Swiss aerial survey operator has introduced the P2012 Special Mission Sentinel to expand and innovate their aerial services.

The Sentinel, based on the proven P2012 Traveller aircraft series, provides higher class payload, wide range of sensors, and a cabin for one or two crew and up to 5 operators when both hatches are operational. These capabilities, coupled with low operating costs and minimal crew training, result in an unprecedented mission efficiency.
The P2012 Sentinel SMP is the ultimate Tecnam Special Mission Platform aircraft, without compromises on any front. The high cabin volume and payload will allow for excellent mission performance and plenty of space for sensors and operators console installation. A P2012 Sentinel, equipped with full mission equipment and full fuel, at its maximum take-off weight of 3680 kg, will provide up to 9 hours' endurance and a 1414Kg allowance for up to six 90kg-crew members, sensor operators, observers with more than 300 Kg of mission equipment allowance. The Sentinel's increased capabilities and superior efficiency in its role, coupled with its competitive entry price and operating costs, will allow the operator to perform the mission with results that were previously relegated only to higher-class platforms, and at costs that are just a fraction of those.
Among the wide range of options and payload configuration available, SFS selected all weather capability with multi mission setup and granting contemporary payloads operation in the two full size Sentinel hatches.



EGYPTIAN AIR FORCE TO ACQUIRE 23 CH-47F CHINOOKS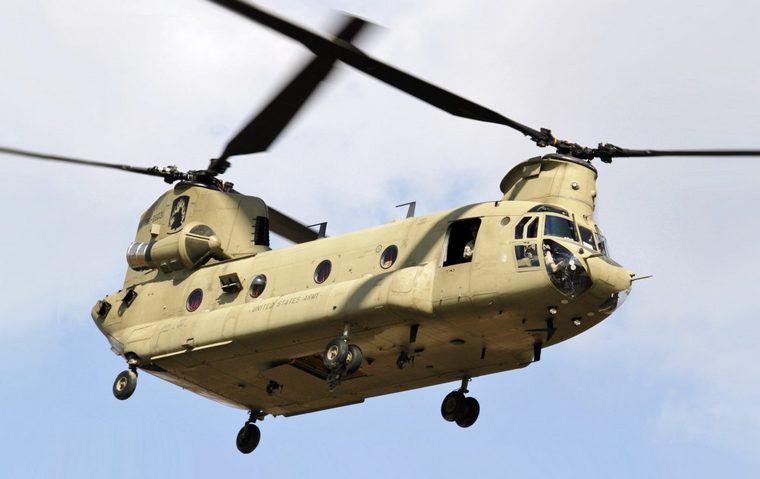 Approval has been given by the United States Defence Security Cooperation Agency (DSCA) for the sale of 23 Boeing CH-47F Chinook helicopters to Egypt, for an estimated value of US$2.6 billion.

"This proposed sale will support the foreign policy and national security of the United States by helping to improve the security of a Major Non-NATO Ally that continues to be an important strategic partner in the Middle East, the DSCA said in a statement. "Egypt will use this enhanced capability to strengthen its homeland defence and deter regional threats."
The Egyptian Air Force already operates 19 CH-47 Chinooks which are flown by the 18th and 33rd squadrons, both based at Kom Awshim Air Base, southwest of Cairo.
In addition to the 23 Chinooks, the Egyptian government has also requested 56 T-55-GA-714A engines (46 installed and ten spares), 52 inertial navigation systems, and 29 AN/AAR-57 missile warning systems and a variety of other avionics, 75 machine guns M-240 with ammunition, and appropriate maintenance equipment.

JAPAN'S FIRST SUSTAINABLE AVIATION FUEL (SAF) HELICOPTER FLIGHT WITH H215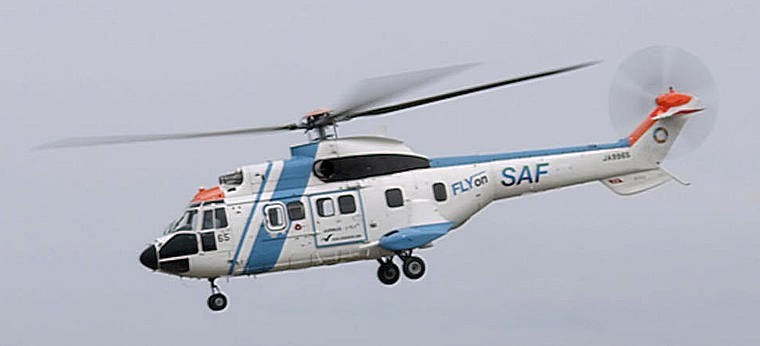 Airbus Helicopters in Japan and Japan's leading helicopter operator Nakanihon Air (NNK) have jointly performed the country's first ever helicopter flight powered with sustainable aviation fuel (SAF). NNK's H215 helicopter conducted a 30-minute flight at Nagoya Airport in Aichi Prefecture today.

The aircraft was fuelled with 600 litres of "SUSTEO 10", a renewable jet fuel produced by Japan's first biofuel manufacturer Euglena, which has met the specifications of both international and Japanese standards of diesel fuels ASTM D1655 and JIS K 2204 respectively. SUSTEO contains 10% of SAF mixed with Jet A-1.
"We are happy to collaborate with Airbus Helicopters in Japan and Euglena on sustainability efforts for Japan's sky, achieving the first SAF helicopter flight together," said Hajime Futagami, President of Nakanihon Air. "Today's SAF flight trial is very important for our company as we work on the reduction of the CO2 emitted during flights in an effort to tackle climate change issues. The locally produced SAF is an immediate approach towards reducing carbon emissions for the helicopter market. We are looking forward to the continued support from Airbus on our wide-ranging activities in Japan, with the enhanced precision and stability we require," he added.
"We are pleased to launch this milestone SAF flight together with our long-standing customer as we work towards decarbonisation," said Guillaume Leprince, Managing Director of Airbus Helicopters in Japan. "As a leader in the Japanese helicopter market, this SAF powered flight is an important step in a shared vision we have with stakeholders in the helicopter market and the industry to reduce CO2 emissions in the country. The H215 has fully demonstrated its ability and readiness to provide enhanced mission efficiency and performance our customers have come to expect."
The twin-engine, heavy-lift H215 is a member of the Super Puma helicopter family, known for its high availability rate, performance, and competitive operating cost.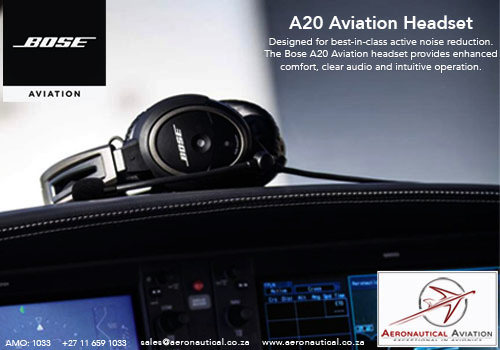 Today, all Airbus helicopters are certified to fly with up to a 50% blend of SAF mixed with kerosene, with the aim to reach 100% SAF in coordination with engine manufacturers. An Airbus H225 performed the first ever helicopter flight with 100% SAF powering one of the Safran Makila 2 engines in 2021. Helicopter operations with 100% SAF would translate to a reduction of 80% of CO2 emissions.
Airbus Helicopters has launched a SAF User Group dedicated to the rotary-wing community, in a bid to drive the deployment of biofuels. The company has also started using SAF for training and test flights at its French and German sites.

BOEING STATEMENT ON GERMANY'S STH HEAVY-LIFT HELICOPTER PROGRAM

The German Government today announced that Boeing's [NYSE: BA] CH-47F Chinook has been selected for its heavy-lift helicopter requirements (STH) for the German Bundeswehr.

"Boeing is honoured that the German government has selected the CH-47F Chinook for its STH heavy-lift helicopter requirements. With the Chinook, Germany will operate the most affordable, proven and NATO inter-operable heavy-lift helicopter. We look forward to working with the U.S. and German governments to finalise this sale under the Foreign Military Sales process. Together with our Chinook Deutschland Team AERO-Bildung, Airbus Helicopters, CAE, ESG, Honeywell, Lufthansa Technik and Rolls-Royce Deutschland we are committed to delivering maximum operational availability to the German Bundeswehr for decades to come."

U.S. AIR FORCE AND LOCKHEED MARTIN SUCCESSFULLY COMPLETE ARRW HYPERSONIC BOOSTED TEST FLIGHT



The U.S. Air Force and Lockheed Martin [NYSE: LMT] successfully conducted a hypersonic-boosted flight test of the AGM-183A Air-launched Rapid Response Weapon (ARRW) from the service's B-52H Stratofortress. The successful flight demonstrates the weapon's ability to reach and withstand operational hypersonic speeds, collect crucial data for use in further flight tests, and validate safe separation from the aircraft to deliver the glide body and warhead to designated targets from significant standoff distances.

"The need for hypersonic strike capabilities is critical to our nation and this successful test will help us to maintain an accelerated and rigorous timeline," said Dave Berganini, vice president of Hypersonic and Strike Systems at Lockheed Martin Missiles and Fire Control. "Our strong partnership with the U.S. Air Force has allowed us to quickly progress hypersonic technologies for our men and women in uniform."

"The ARRW rapid prototyping program used Section 804 authorities provided by Congress to significantly accelerate the development and test of this system, without sacrificing engineering rigour," said Marya Bard, U.S. Air Force ARRW program director. "The tightly integrated Lockheed Martin and government team achieved speed with discipline by focusing on a common vision of providing combatant commanders a survivable rapid response strike capability as early as possible."
Additional booster and all-up-round test flights will continue throughout 2022, before reaching Early Operational Capability (EOC) in 2023.
Hypersonic weapons provide a rapid response, time critical capability to overcome distance in contested environments by using high speed, altitude and manoeuvrability.
Hypersonic technology has continued to present several complex engineering challenges. Going Mach 5, sometimes even faster, generates extreme levels of heat, driving the need for innovative materials, sensors and electronics to withstand such speeds throughout its journey. In addition to heat, these systems must be able to maintain consistent communication connections, as well as considerable intelligence to perform precise manoeuvrability techniques to overcome a wide range of advanced defence systems and extreme contested environments.
Lockheed Martin is proud to support multiple hypersonic systems development projects and is leveraging resources, talents, and lessons learned across the corporation to positively influence outcomes. Playing a significant role in the research, development and demonstration of hypersonic technologies for close to 60 years, Lockheed Martin has invested in the development of critical hypersonic technologies needed to enable operational systems to help the US and its ally's counter rapidly emerging threats.

JOBY ACQUIRES AVIONYX, ESTABLISHED AEROSPACE SOFTWARE ENGINEERING FIRM, TO SUPPORT FAA CERTIFICATION TESTING

Joby Aviation, Inc. (NYSE:JOBY), a California-based company developing all-electric aircraft for commercial passenger service, today announced its acquisition of Avionyx, an established aerospace software engineering firm, to support its aircraft type certification program with the Federal Aviation Administration (FAA).

Based in San Jose, Costa Rica, Avionyx has been a respected provider of software development and verification solutions to the aerospace community for more than 30 years. The acquisition allows Joby to scale resources rapidly to support the Company's certification activities through the integration of an experienced team with a proven track record. The terms of the deal were not disclosed.
Software verification is a critical element of commercial aerospace certification programs, requiring engineers to review, analyse, and test the software deployed across the aircraft according to FAA regulations and standards. Avionyx has extensive experience performing software verification services to both FAA and European Union Aviation Safety Agency (EASA) standards.

Joby first awarded Avionyx a contract in 2021 to assist with software testing and verification activities for the Company's electric vertical take-off and landing (eVTOL) aircraft, which has numerous systems on board that require extensive review, analysis, and testing pursuant to FAA regulations for flight software.
"Acquiring Avionyx puts us in an excellent position to meet the regulatory requirements necessary for us to bring the Joby aircraft to market," said Tom Ferrell, Development Assurance Lead at Joby. "Having worked alongside Avionyx for the last year, I'm continuously impressed by the wealth of experience they bring to our software verification activities."
This transaction demonstrates Joby's continuing progress on software verification activities, following the recent completion of the Company's first Compliance Review with FAA representatives at the end of last year. These reviews evaluated Joby's approach to the development and verification of aerospace-grade software and airborne electronic hardware.
Using its Vehicle Software Integration Lab (VSIL) at Joby's facility in Marina, CA, the Company will leverage flight simulation and hardware emulation capabilities to rapidly conduct thousands of pre-programmed tests necessary to validate and verify the performance of various aircraft software systems. A similar facility will be set up in San Jose, Costa Rica, to accelerate software verification efforts.
"For more than 30 years, Avionyx has been privileged to work closely with a number of aerospace companies to bring innovative aircraft to market with increasingly vital software systems," said Larry Allgood, CEO of Avionyx. "Joby's aircraft is one of the most transformative projects that I have seen during my career, and our team is excited to play a part in making it a reality."
Joby's piloted five-seat eVTOL aircraft can carry four passengers at speeds of up to 200 mph, with a maximum range of 150 miles on a single charge. With more than 10 years of development and over a thousand flight tests completed, Joby is targeting the launch of its aerial ride-sharing service in 2024.
In addition to supporting Joby's FAA certification program, Avionyx, an AS-9100D-certified supplier, will continue its work in support of the broader aviation community.




SOUTH AFRICA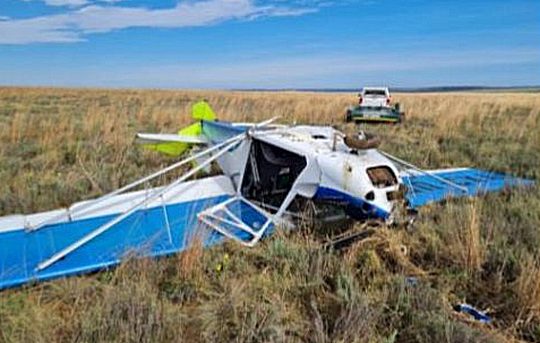 On 6 November 2021 at approximately 0510Z, a pilot and a passenger on-board a Cheetah 912 ULS aircraft with registration ZU-CXY took off from Runway 14 at Middelburg Aerodrome (FAMB) in Mpumalanga province with the intention to fly around the Loskop Dam area near Groblersdal and return to FAMB.
The private flight was conducted under visual flight rules (VFR) by day and under the provisions of Part 94 of the Civil Aviation Regulations (CAR) 2011 as amended.
The pilot stated that after the pre-flight checks, he taxied the aircraft to the holding point of Runway 14 where he did his pre-take-off run-up checks. The pilot ran the engine at different power settings including at 3 000 revolutions per minute (rpm) for quite a while until the oil pressure and temperature were within the green arch.
Once satisfied, he took off from Runway 14; however, during the climb phase at approximately 350 feet (ft) above ground level (AGL), he made a left turn towards Loskop Dam. He stated that moments later, the engine started to lose power and the aircraft lost height very quickly. At the time, the aircraft was approximately 3 nautical miles (nm) from the aerodrome.
The pilot verified the position of the throttle, which was in the fully open position, he then turned left in an attempt to return to FAMB with the intention to land on Runway 20. However, during the turn back, the aircraft entered into a spin.
The pilot stated that he attempted to stop the spin by applying the right rudder pedal and by pushing the control stick to the right-side to level the wings before executing a forced landing on Runway 20, but the aircraft lost forward speed and crash-landed on the grass approximately 10 metres (m) from the runway edge.
During the landing roll, the nose gear strut broke off and the aircraft nosed over. The aircraft sustained substantial damage. The occupants were not injured during the accident sequence.
The flight folio revealed that the annual inspection was completed on 11 August 2021, however, the aircraft was not flown post-inspection. The last flight prior to the inspection was on 1 May 2021. The aircraft was then parked for a further five months. On 28 October 2021, the aircraft was re-fuelled with 40 litres of 95 octane fuel and then flown for 36 minutes; thereafter, it was parked for nine days after that flight. The aircraft was then refuelled with 20 litres to make up 70 litres in the tanks before undertaking the accident flight.
The aircraft maintenance organisation (AMO) that bought the engine stated that the only components that were inspected in the engine were the carburettors. The carburettors were found dirty and the gaskets were broken.
Probable cause/s:
The engine stopped in-flight because of fuel starvation; this was followed by an unsuccessful forced landing.
According to the pilot, on the day of the accident the aircraft had 70 litres/70kg of fuel. The pilot and the passenger weights were 130 and 100 kilograms (kg), respectively; which added to a total of 300kg. When 325.9 of the aircraft's empty weight is added to 300kg, it brings the total weight of the aircraft to 625.9kg.
The aircraft was 65.9kg over-weight or above limit.
Contributing factor:
The aircraft was overweight and could not climb at an expected rate of climb and it rapidly lost height, resulting in the pilot crash-landing the aircraft.
Poor decision taken to return to the aerodrome.
During engine stoppage, the aircraft was allowed to stall, resulting in the left-side spin.



South Africa, near Port Elizabeth: A Beechcraft B200 King Air with four on board sustained substantial damage in an accident during take-off from a 1 km long runway near Port Elizabeth, South Africa. The aircraft reportedly bounced due to a bump in the airstrip. The aircraft touched down again on the main gear but bounced again after hitting another bump. It yawed left and the take-off was aborted. The aircraft sustained substantial damage in the subsequent runway excursion. The nose landing gear and right-hand main gear separated and there was major damage to both wings and both engines.
Zimbabwe, Harare-Charles Prince Airport: A Marksmen Aerobatic Team Xtreme Air XA41 Sbach 300 crashed during a solo display at Charles Prince Airport (FVCP), Harare. The pilot Mark "Sammy" Sampson did not survive and the aircraft was destroyed.

South Africa, Stellenbosch, Western Cape: A 4 Aviators Piper PA-28R-200 Cherokee Arrow II force landed after an engine failure on the R44 road in Stellenbosch, Western Cape, after take-off from Stellenbosch Airport (FASH). Both occupants sustained minor injuries. The aircraft received substantial damage.
South Africa: A Sud Aviation SE 3160 Alouette III reportedly lost engine power and crashed. The pilot suffered a broken arm.

USA, near Gardner Municipal Airport (K34), Gardner, KS: A Cessna 150F on a training flight made a forced landing following an inflight loss of engine power. The aircraft sustained unspecified damage after landing in an open field terrain near Gardner Municipal Airport (K34), Gardner, Kansas. The sole pilot on-board the single engine airplane was not injured.
USA, Amarillo, TX: A CDA Ventures LLC Beechraft Bonanza with two on board lost engine power and crashed short of the runway on private land while on approach to runway 35 at Amarillo-Tradewind Airport (TDW/KTDW), Texas. There were no injuries.

USA, near Cleburne Regional Airport (KCPT), Cleburne Tx: An American Aviation AA-1A Trainer was substantially damaged when it was involved in an accident. The student pilot sustained fatal injuries. A review of automatic dependent surveillance-broadcast (ADS-B) data revealed that the airplane departed Cleburne Regional Airport (CPT) about 1309 and flew to Clifton Municipal Airport (7F7), Clifton, Texas. The pilot departed 7F7 with a passenger and flew to Roger M. Dreyer Memorial Airport (T20), Gonzales, Texas. The airplane was refuelled at T20 and flown back to 7F7, where the passenger disembarked. At about 1734, the pilot departed solo from 7F7 to return to CPT. Approximately 5 miles south of CPT, the airplane made a left turn about 200 to 300 ft above ground level (agl) to the west of the pilot's house while on a southerly heading and a ground speed of 70 knots. The airplane subsequently turned right and flew to the west of the pilot's house at about 200 to 300 ft agl while on a northerly heading and a ground speed of about 90 knots. The airplane continued turning right and then rapidly descended. Witnesses reported very strong and gusty wind from the south at the time of the accident. The airplane impacted a grassy field with a nose down attitude and minimal forward momentum. The airplane came to rest upright on a northwest heading, with both wings crushed downward. The tail section was twisted slightly to the right of the fuselage as viewed from the rear of the airplane. Two propeller strike ground scars 3 ft apart were located immediately in front of the wreckage. The aircraft was damaged beyond repair and the pilot did not survive.




1 JUNE 1948





First flight of Cessna 170. The Cessna 170 is a general aviation aircraft produced by the Cessna Aircraft Company between 1948 and 1956. Over 5,000 were built, and over 2,000 are still accounted for today.


In late 1948, Cessna began sales of the 170, with a metal fuselage and tail and fabric-covered constant-chord wings. These earliest 170s were four-seat versions of the popular 140 with a more powerful 145 hp (108 kW) Continental C145-2 engine and larger fuel tanks. Like the 140, they were constructed of metal with fabric-covered wings supported by a "V" strut.
In 1950, the United States Air Force, Army and Marines began using the military variant of the 170, the Model 305, designated the L-19 and later O-1 Bird Dog by the military. It was used as a forward air control and reconnaissance aircraft. The Bird Dog was extensively redesigned from the basic 170 and included a revised tandem-seat fuselage and a wing with large modified Fowler flaps that deployed up to 60į.
Google Banner Ad