2022.06.12

Google Banner Ad
Adolphe Célestin Pégoud was born on 13th June 1889 in Montferrat, France where he served in the French Army from 1907 to 1913. Discharged on 13th February 1913, he immediately began flying, and earned his pilot's certificate on 1st March 1913.
Using a sacrifice aircraft, Pégoud, at seven hundred feet above Buc, France was the first pilot to make a parachute jump from an airplane and land safely. During the first jump, observing the unexpected path of the plane and particularly a loop-like trajectory, he was convinced he could reproduce and control the same in flight.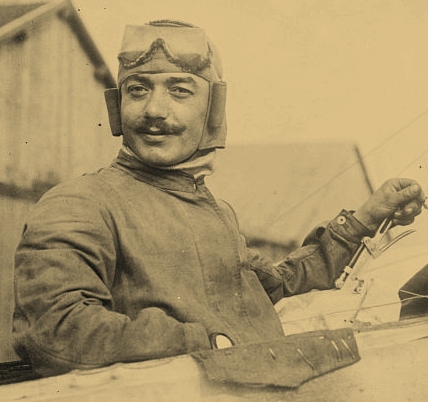 Photo © United States Library of Congress

As a test pilot for Louis Blériot, he devoted himself to this goal with a Blériot model XI monoplane in a series of test flights exploring the limits of airplane manoeuvres. Having modified his airplane, and after a realistic "head down" ground training, he then flew the first inverted flight on 1st September 1913.
He became the first fighter ace in history during World War I. On 31st August 1915, Pégoud was shot down and killed by one of his pre-war German students, Unteroffizier Walter Kandulski, while intercepting a German reconnaissance aircraft. He was 26 years old.
Google Banner Ad