2022.06.12

Google Banner Ad
In 1932 Ben Howard started work on a larger follow-on racer to his Howard's "Pete" racer. Both aircraft were built to ATC design requirements for ATC racing that never came about. He built two examples, "Mike" and "Ike", each with a different landing gear design.

Both aircraft flew with various means of success in the National Air Races. The National Air Races (also known as Pulitzer Trophy Races) are a series of pylon and cross-country races that have taken place in the United States since 1920. The science of aviation, and the speed and reliability of aircraft and engines grew rapidly during this period; the National Air Races were both a proving ground and showcase for this.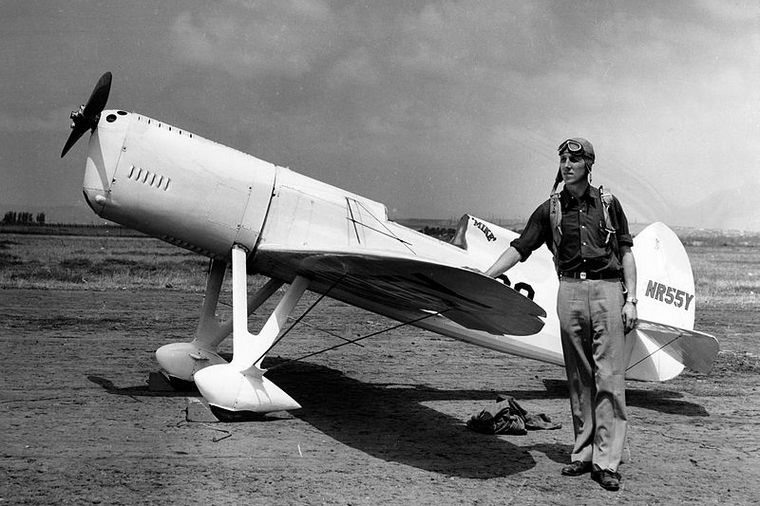 Starting in 1929, the races that ran for up to 10 days, usually from late August to early September ran until 1939 and went on hiatus because of WWII. The races included a variety of events, including cross-country races. The more popular events were the Thompson Trophy Races which started in 1929; a closed-course race where aviators raced their planes around pylons; and the Bendix Trophy Race across most of the USA starting in 1931.
Google Block Ad
1932 National Air Races - "Ike" flown by Howard finished with two firsts and one second-place finish. Pilot Bill Ong flew "Mike" to one second, one fourth and two fifth-place finishes.
1932 Thompson Trophy race - Bill Ong placed seventh in "Ike".
1932 Women's Free for all - Gladys O'Donnell piloted "Ike".
1933 American Air Races - Pilot Harold Neumann flew "Ike" with the tandem wheels converted back to a single wheel configuration. Howard placed third in one event, then went on to fly the Folkerts SK-1 for the remainder of the races.
1933 National Air Races - Pilot Roy Minor won four firsts, two seconds, two thirds and one fourth place in "Mike".
1933 John H. Livingston crashed his Cessna CR-3, and flew "Mike" around the country as part of the Curtiss Candy Company "Baby Ruth" airshow team.
1933 International Air Races - Roy Minor won four firsts and one third place at 199.87 mph, racing against Gordon Israel, "Mike's" own designer.
1934 National Air Races - Pilot Roy Hunt won two fifth places in "Mike". Harold Neumann won two fourths in "Ike".
1935 National Air Races - Nicknamed the "Benny Howard National Air Races" due to the number of victories. Harold Neumann finished with three firsts in "Mike". "Ike" was sponsored by Chevrolet and was renamed "Miss Chevrolet". "Ike"s fuel system was modified to win the World's fastest inverted speed record. Pilot Neumann missed the race, after the gear collapsed on "Ike", but won the Thompson Trophy in Howard's DGA-6, "Mr. Mulligan.
1936 National Air Races - Harold Neumann flew "Mike" to 223.714 mph (360 km/h) on a speed dash. Pilot Jacobsen flew "Mike" in the Greve race, nosing over on landing.
Google Block Ad
"Ike" and "Mike" are currently undergoing restoration in Hinckley, Ohio by P & K Airmotive, INC. The Port Townsend Aero Museum in Port Townsend, Washington has a replica of "Mike" on display and Kermit Weeks' Fantasy of Flight Museum has a replica of "Ike" on display.
Google Banner Ad