2022.06.19




Google Banner Ad




A visit to Duxford is a "Flying Legends" experience, although it is not called "Flying Legends" anymore (I guess for economic, legal or political reasons). But I must admit that the weather spoiled it for me to some degree this year. After a week of 30į during the day in East Anglia, I never expected it to half overnight and I ended up being the only idiot with shorts and a t-shirt at the show on Saturday.
Google Banner Ad
The light rain certainly did not make it better and to make matters worse, the commentary team announced that the Lancaster would not make it due to adverse weather conditions. Later the P-47 Thunderbolt was also cancelled and then the Duxford based Spitfire followed due to technical issues. I was hoping that the Red Arrows would save the day but their single formation fly-past from west to east and gone was another disappointment. But then things changed when the Norwegian Air Force Historical Squadron put two classic jets in the sky. The de Havilland Vampire, Norway's first jet fighter and the Mikoyan-Gurevich MiG-15UTI.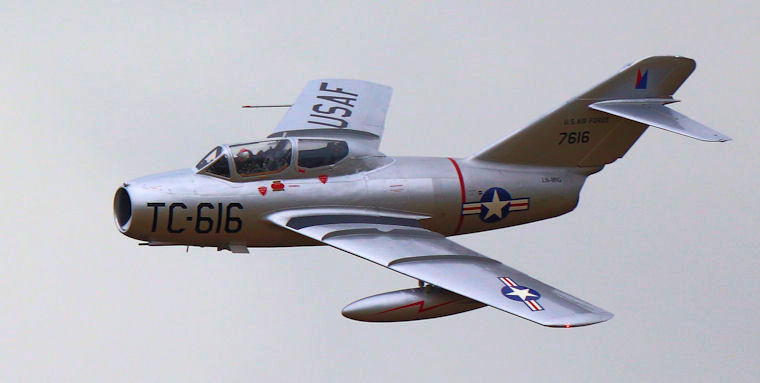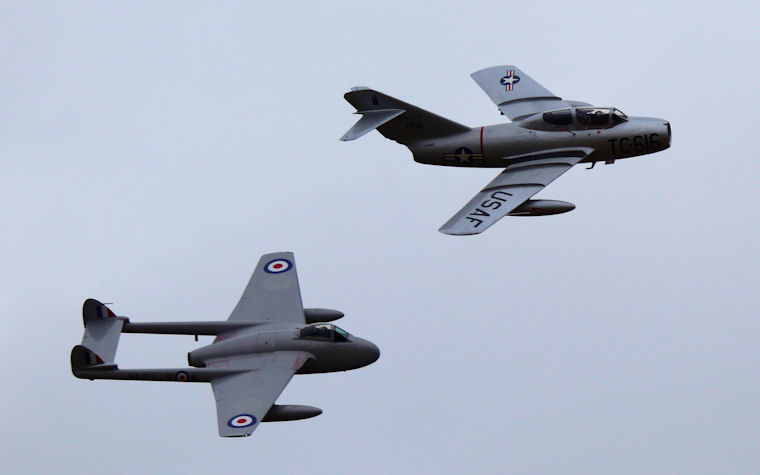 A mustang never fails to impress, not just by its appearance, but even just listening to the sound. The North American TF-51D Mustang 'Contrary Mary' was one of the last to be built by North American Aviation at their Dallas, Texas, plant. It served with the 45th Tactical Reconnaissance Squadron during the Korean War, then with the Air National Guard back in the United States until around 1956. 'Contrary Mary' is painted in the same black and white chequer markings which the United States Army Air Force Mustangs based here at Royal Air Force Duxford carried in 1944.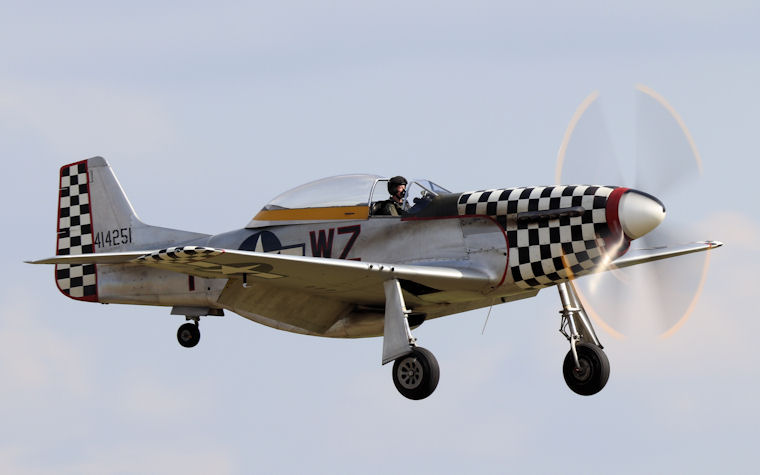 WWI also featured in the show with the "Bremont Great War" Display Team. The team's replica First World War aircraft flew an exciting low-level dog fight routine showing the way aircraft fought over the trenches a century ago.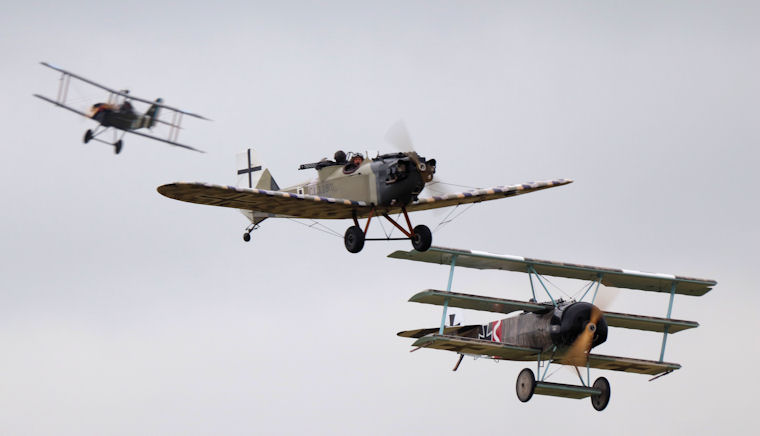 The much-loved B-17G Flying Fortress 'Sally B' is still flying after three-quarters of a century. This is down to the hard work and determination of the people behind Sally B and the thousands who support their efforts through the Sally B Supporters' Club.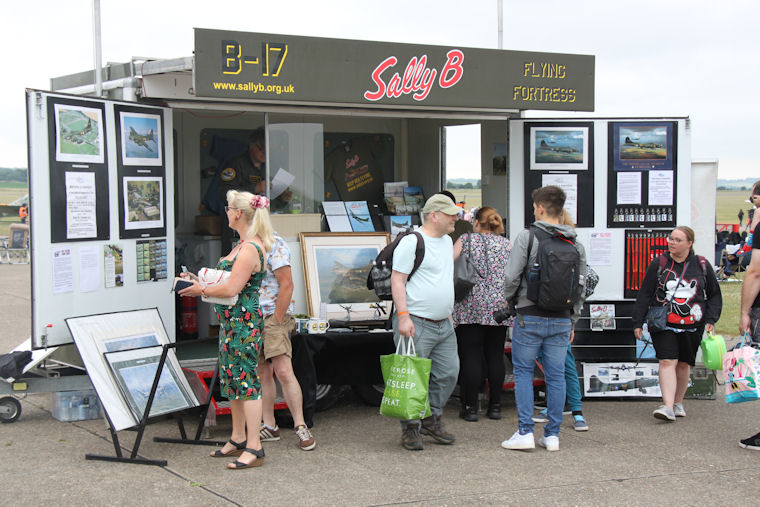 The Red Arrows performed a flypast as the routed from Wales to Stansted airport. Not exactly what we were hoping for but still a privilege to see them in formation.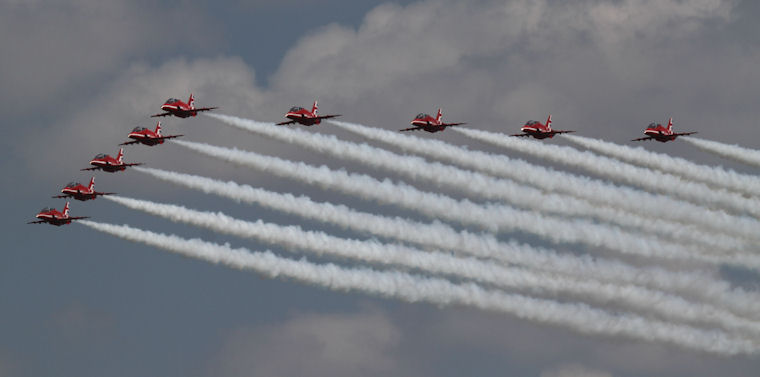 The Blades Extra 300 Formation Aerobatic produced an impressive performance. All these members are ex-members of the RAF Red Arrows and their performance in the Extra 300 was as precise and entertaining.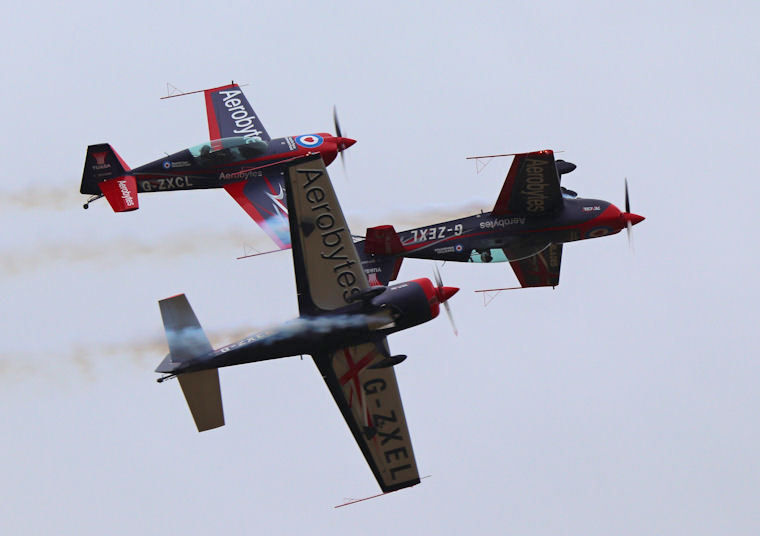 Team RaVen, another formation aerobatic team flying Van's Aircraft RV-8 aircraft took to the skies. As a RV builder myself, I loved this performance.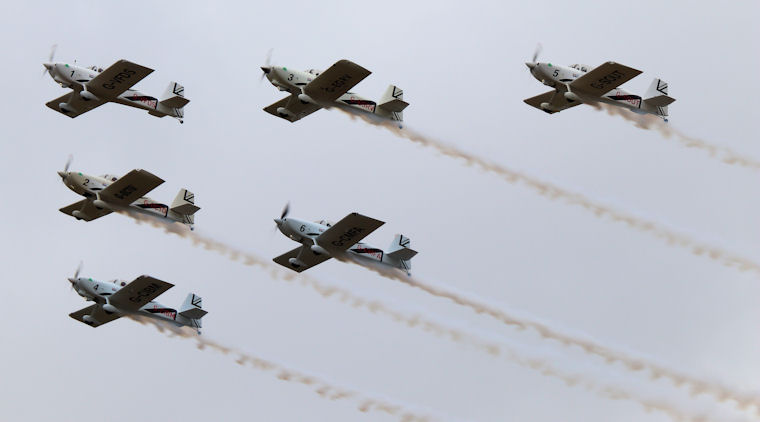 A Duxford air show always ends with a Spitfire and we all endured the rain right up to the end, just for this. Probably the most nostalgic aircraft ever built.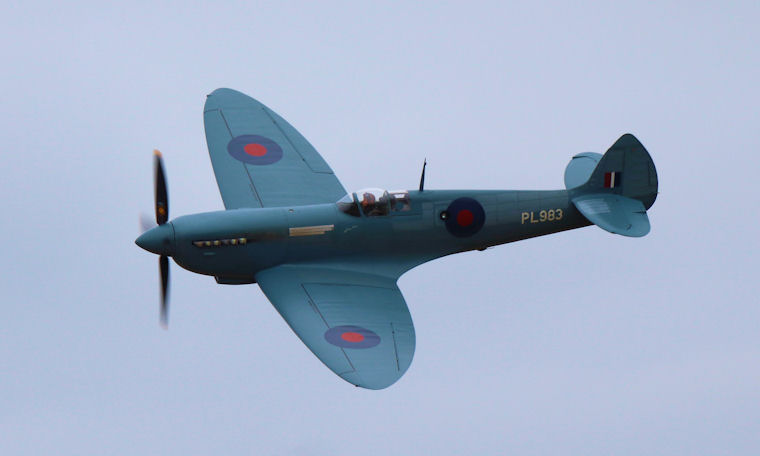 Google Banner Ad