Compiled by Willie Bodenstein



Google Banner Ad



THIS WEEK IN MIDWEEK UPDATE
Jetson completes first eVTOL commute.
Marking the 50th anniversary of Van's Aircraft.
First PS-28N Cruiser for France & appointment of new partner for France.
STILL Pylon Racing Reno, a look back at a successful PRS.
First helicopter flight powered solely by sustainable aviation fuel.
Final Boeing-Saab T-7A Red Hawk development jet comes together.
Subaru was awarded a contract of Subaru Bell 412EPX helicopter from Japan Coast Guard.
Overair receives $145 million investment from Hanwha Group to develop all-electric VTOL aircraft.
Garmin achieves EASA approval for the GFC 600H flight control system for AS350 helicopters.
Gulfstream G700 wins 2022 International Yacht & Aviation Award for design excellence.
Worldwide incidents and accidents.
This week in history, the first commercial sale of an airplane in the United States is made.



Google Banner Ad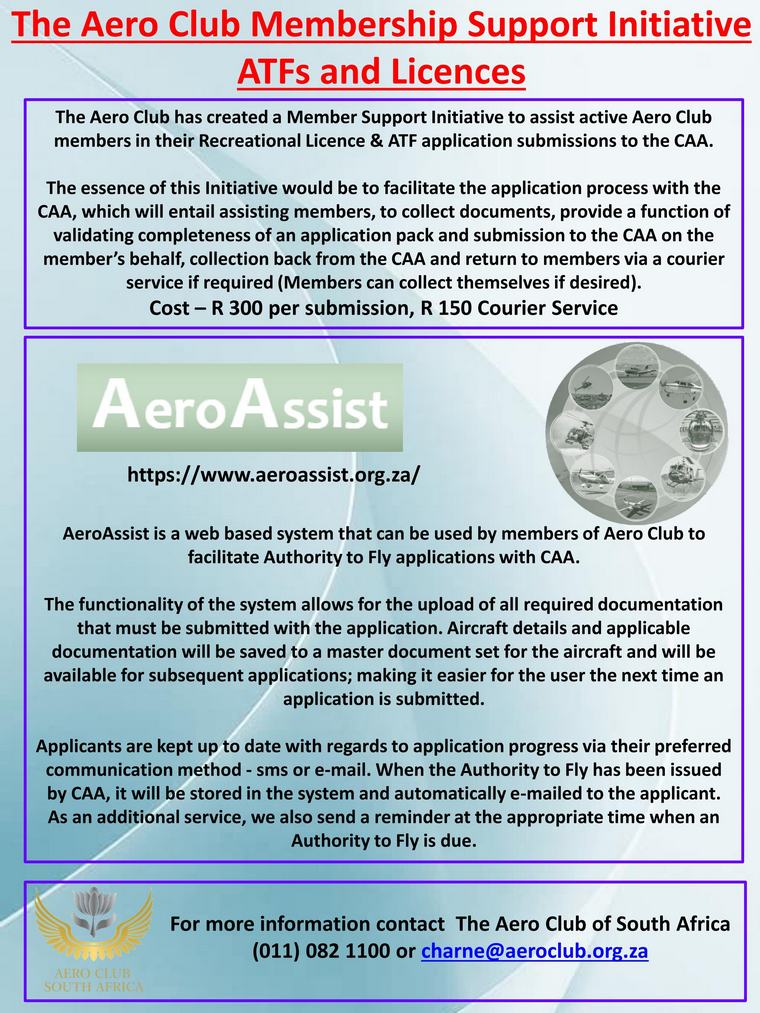 THE AER0 CLUB'S YEARBOOK IS NOW ON SALE

WWW.AEROCLUB.ORG.ZA/SHOP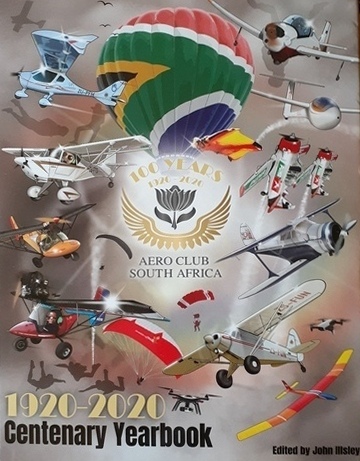 1 to 3

EAA Taildraggers at Warmbaths Airfield. Contact Richard E-mail: Richard.nicholson1963@gmail.com Cell: 082 490 6227

7 to 9
AERO South Africa at Wonderboom National Airport. Contact Annelie Reynolds E-mail: annelie.reynolds@za.messefrankfurt.com

16
SAPFA Kitty Hawk Rally. Contact Frank Eckard E-mail: frank.eckard@mweb.co.za Cell: 083 269 1516

16
Garden Route Airshow at George Airport. Contact Brett Scheuble 084 418 3836

22 to 31
EAA AirVenture Oshkosh, Wisconsin, USA. Camping on the airfield contact Neil Bowden E-mail: neil1@telkomsa.net

29 and 30
Soutpansberg fly-in Louis Trichardt.
Contact Jaco E-mail: spbvliegklub@gmail.com Cell: 082 353 6002

30
Krugersdorp Flying Club Spot Landing. Contact Nandi Tel: 083 577 8894 E-mail kfc@iafrica.com








26-27
Bethlehem Airshow at Bethlehem Airfield. Contact Stephan Fourie at E-mail: fouriesj1491@gmail.com Cell: 072 344 9678

26-28
Kuzuko Lodge RV fly-in Safari in the Karoo. Contact Clive Gibson at E-mail: cagibson@global.co.za Website: www.kuzuko.com







2
Children's Flight at Orient airfield. Felix Gosher E-mail: thechildrensflight2022@gmail.com Cell: +27 (0)66 191 4603

3
Steady Climb fly-in at Rhino Park Airfield. Contact David Le Roux E-mail: david@pilotinsure.co.za Cell: 073 338 5300

4
Rand Airport Airshow (Sunday). Contact Stuart Coetzee E-mail: manager@randairport.co.za Cell: 082 444 0407

10 & 11
SAC Limpopo Regionals at Phalaborwa Airfield. Contact Annie Boon: E-mail: chunge@mweb.co.za

17
Krugersdorp Flying Club Fly-in. Contact Nandi Tel: 083 577 8894 E-mail kfc@iafrica.com







JETSON COMPLETES 'FIRST EVTOL COMMUTE'




After months of rigorous testing, the Jetson team completed the "first-ever eVTOL commute." Jetson co-founder Tomasz Patan piloted the Jetson ONE as the Jetson team waited in anticipation for the aircraft's arrival at the Santa Maria a Monte facility in Tuscany. The eVTOL commute reduced the commute time by an impressive 88%.


Jetson described the flight as a breakthrough for the emerging eVTOL sector and the rapidly growing eVTOL company.
The Jetson ONE was unveiled by HSH Prince Albert II of Monaco on Thursday June 9, 2022. The ceremony marked the first time Jetson ONE was seen in public since it entered the market in late October 2021.
"Our long-term goal is to democratise flight. We firmly believe the 'eVTOL' is the future for mass transportation. We are committed to making this a reality," said Tomasz Patan, co-founder and CTO.
Powered by eight electric motors, the Jetson ONE has a flight time of 20 minutes and can reach a top speed of 63 mph (102 kph).
The Jetson ONE is constructed of a race car inspired lightweight aluminium space frame and Carbon-Kevlar composite body. It is powered by eight electric motors, has a flight time of 20 minutes, reaching a top speed of 63 miles per hour (102 kilometres per hour). It runs on a high discharge lithium-ion battery and can carry a pilot's weight of 210 pounds (100kg).
"The Jetson is built like a formula one car for the sky and incredibly fun to fly. Most importantly, the flight stabilisation system we developed makes flight super easy. We can make anyone a pilot in less than five minutes," said Peter Ternstrom, co-founder and president.

MARKING THE 50TH ANNIVERSARY OF VAN'S AIRCRAFT



It was way back in 1972 when Dick Van Grunsven first flew the brand new RV-3 to Oshkosh, marking the official beginning of Van's Aircraft as a company.

We have some fun things planned at AirVenture this year to celebrate the 50th anniversary of Van's. Read one for details!
Join Van's for Our 50th Anniversary at AirVenture 2022!
It's the 50th year in business for Van's Aircraft, and we'll be celebrating BIG in Oshkosh this year at AirVenture 2022, which takes place July 25th-31st. Among the list of events and activities are the following:
• Monday: 50th Anniversary RV Aircraft Display on Boeing Plaza at Show Center
• Monday: Air Show opener - Van's RV Celebration
• Monday Evening: Theatre in the Woods presentation - Dick Van Grunsven and 50 Years of Van's Aircraft, hosted by Kit-planes' Paul Dye
• Tuesday evening: Van's Aircraft Dinner Banquet
• Forums all week: covering builder topics, choosing your RV model, and maybe some updates and news (???) about a new RV model...?
• Various community events all week
We will publish and send more information between now and the show dates, so keep your eyes open! We can't wait to see you at Oshkosh this year!

FIRST PS-28N CRUISER FOR FRANCE & APPOINTMENT OF NEW PARTNER FOR FRANCE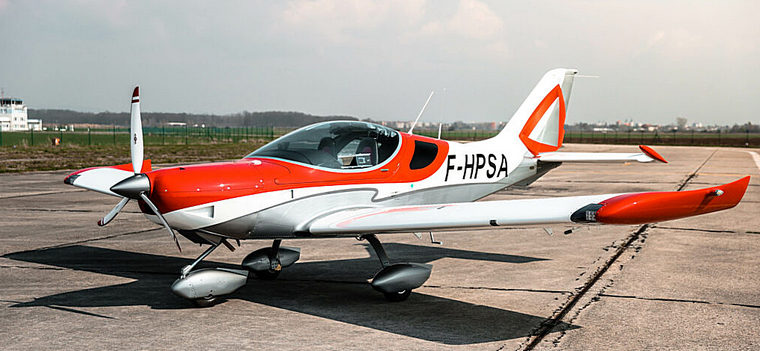 Cruiser aircraft is proud to announce delivery of the very first PS-28N Cruiser to France. The aircraft bearing registration number F-HPSA will serve as demo aircraft for Cruiser Aircraft newly appointed representative for the French market, company Finesse Max having its seat in Haguenau.

PS-28N Cruiser presents next in the line, the significantly improved version of well-established and popular PS-28 Cruiser aircraft. Beside others major upgrade is certification from EASA for VFR Day & Night operation. The instrumental panel is now fully glass where back-up analogue gauges are replaced by a Garmin G5 unit. The flap position switch is replaced by a three positional flap lever providing even more safety and comfort for the pilot. From the cockpit we can also highlight the canopy guides providing precise fit of the movable canopy frame to fixed, so no damage occurs anymore. PS-28N Cruiser also brings new reinforced main landing gear legs and modified engine cowlings providing even better cooling in hot temperatures.
During the delivery act Tomas Banczi, Chairman of the board of the Cruiser Aircraft. said "This delivery presents a new start on the French market. We have always been considering the French market as one of the most important for us. In the past we have delivered there overall 23 PS-28 Cruisers. With all the significant improvements made on the aircraft we firmly believe that the PS-28 Cruiser will soon become one of the most popular basic and advanced flight trainers. This delivery presents a new start.
Commenting on the PS-28N Cruiser delivery and partnership appointment, Mr.Christian Stuck, CEO of Finesse Max, said, "The PS-28N Cruiser is without any doubt one of the best Light Sport Aircraft in the World. It is perfectly suitable for flight training, all in terms of design, durability, performance and operation costs. It is our pleasure to start a co-operation with the PS-28N Cruiser manufacturer and we certainly hope for a business success in France,"
A total of over 680 PS-28 Cruiser and SportCruiser aircraft have already been produced. The EASA type certified PS-28 Cruiser and PS-28N Cruiser successfully fulfils its role of training aircraft in more than 30 flight schools all around Europe.

STIHL PYLON RACING RENO, A LOOK BACK AT A SUCCESSFUL PRS



Pylon Racing Seminar, known as PRS, has been a hallmark of the Reno Air Racing Association since the 1990's. It's where rookies go to get certified for the STIHL National Championship Air Races and certified racers go to hone their skills each year.

This year's event was a huge success, with a record-breaking 28 students receiving their new certification to participate in the 58th STIHL National Championship Air Races! This includes the Unlimited Class, which had the largest turnout in memory with ten participants overall, and added 3 new certified racers for September. One of the three, Robert "R.T." Dickson, owner and pilot of the P-51 Mustang "Swamp Fox" was exuberant after his last practice around the pylons. "That is the most incredible thing I have ever done," said Dickson. "I can see what everyone who has done this means now when they say it's a life-changing experience. I can't wait to do it in September."
Continuing with the exciting news, in addition to the 28 new students, we also had 53 pilots receive their renewal certifications. This new PRS student record and high number of renewals shows promising growth for the races, and means that the 58th STIHL National Championship Air Races are going to be bigger and better than ever! We can't wait for you to witness the thrill of the world's fastest motorsport this September. See you at the races!

FIRST HELICOPTER FLIGHT POWERED SOLELY BY SUSTAINABLE AVIATION FUEL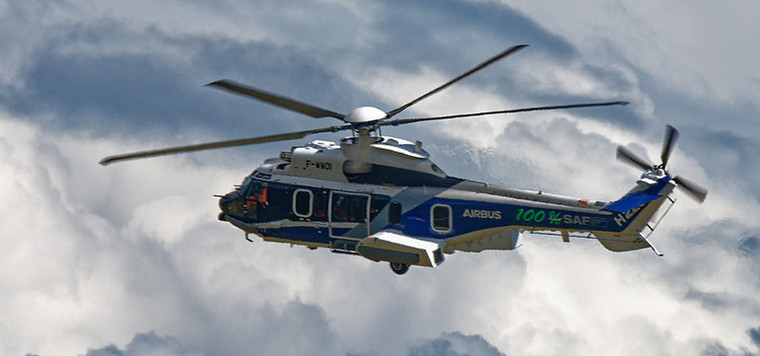 An Airbus H225 has performed the first ever helicopter flight with 100% sustainable aviation fuel (SAF) powering both Safran's Makila 2 engines. This flight, which follows the flight of an H225 with one SAF-powered Makila 2 engine in November 2021, is part of the flight campaign aimed at understanding the impact of SAF use on the helicopter's systems. Tests are expected to continue on other types of helicopters with different fuel and engine architectures with a view to certify the use of 100% SAF by 2030.

"This flight with SAF powering the twin engines of the H225 is an important milestone for the helicopter industry. It marks a new stage in our journey to certify the use of 100% SAF in our helicopters, a fact that would mean a reduction of up to 90% in CO2 emissions alone," said Stefan Thome, Executive Vice President, Engineering and Chief Technical Officer, Airbus Helicopters.
The use of SAF is one of Airbus Helicopters' levers to achieve its ambition of reducing CO2 emissions from its helicopters by 50% by 2030. One of the main benefits of using this new fuel is that it allows the aircraft to minimise its carbon footprint while maintaining the same flight performance.
According to the Waypoint 2050 report, the use of SAF in aviation could account for 50-75% of the CO2 reduction needed to reach net carbon emissions by 2050 in the air transport industry. While SAF production currently accounts for only 0.1% of total aviation fuel production, this figure is expected to increase dramatically in the coming years to meet both growing demand from operators and upcoming SAF usage mandates.
In June 2021, Airbus Helicopters launched the SAF User Group with the intention of bringing all stakeholders together to work on ways to accelerate the use of blended SAF kerosene and to pave the way toward 100% SAF flights for future fleets. All Airbus commercial aircraft and helicopters are certified to fly with up to a 50% blend of SAF. Our goal is to achieve certification of 100% SAF by 2030 for Airbus commercial aircraft and helicopters.

FINAL BOEING-SAAB T-7A RED HAWK DEVELOPMENT JET COMES TOGETHER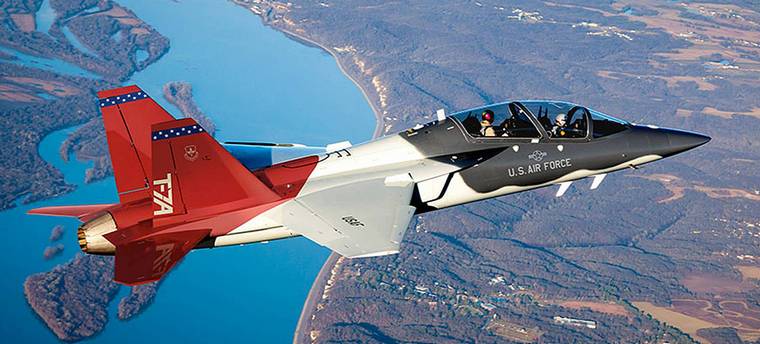 The final aft, or rear section, of the T-7A Red Hawk trainer aircraft for the United States Air Force arrived at Boeing [NYSE: BA] from teammate Saab in Linköping, Sweden, signalling the final EMD part delivery.


With both the forward and aft fuselages complete, the two sections were joined together in less than 30 minutes - a fraction of the time it takes for traditional aircraft builds and a testament to the benefits of the T-7A's digital foundation.
In the future Saab will produce the rear sections at their manufacturing facility in West Lafayette, Indiana. The new facility will allow for shorter shipping times and increased collaboration between Boeing and Saab.
"We're excited to begin building the first trainer jets future Air Force pilots will fly," said Paul Niewald, vice president, Boeing T-7 programs. "Boeing and Saab quality and production teams will be closer, accelerating responsiveness to meet engineering and hardware needs."
"Developed with an engineering approach based on digital models, the T-7A represents a revolutionary approach to developing aircraft," said Jonas Hjelm, head of Saab's Business Aeronautics.
The U.S. Air Force awarded Boeing a $9.2 billion contract for 351 T-7A advanced trainers, 46 simulators and support. The jet was designed using advanced digital modelling and design techniques, and was developed from concept to first flight in 36 months. The T-7A incorporates open architecture software, digital fly-by-wire controls and advanced cockpit technology that provide a new level of safety and training for future fighter pilots.

SUBARU WAS AWARDED A CONTRACT OF SUBARU BELL 412EPX HELICOPTER FROM JAPAN COAST GUARD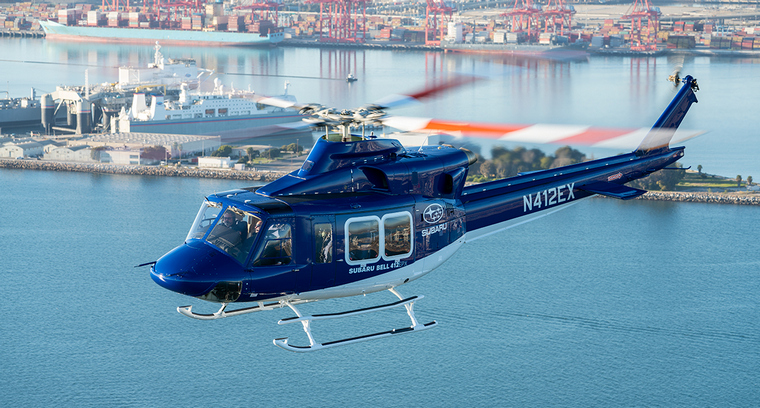 Subaru Corporation is pleased to announce that we were awarded a contract of Subaru Bell 412EPX, from Japan Coast Guard. The helicopter is scheduled to be delivered to the customer in 2025. It is expected to be used for ensuring security at sea, search and rescue, responding to maritime disasters, and transportation of many loads.

Subaru Bell 412EPX has commonalities with Bell 412EP, which Japan Coast Guard currently possesses. Therefore, it enables smooth introduction and transition by utilizing the existing resources. In addition to that, Subaru Bell 412EPX provides better operational capability and efficiency with improved performance such as extended hover ceiling and increased useful load.
Subaru is committed to supporting safe and reliable helicopters operation with not only continued helicopter production and sales activities, but also parts supply and maintenance.

OVERAIR RECEIVES $145 MILLION INVESTMENT FROM HANWHA GROUP TO DEVELOP ALL-ELECTRIC VTOL AIRCRAFT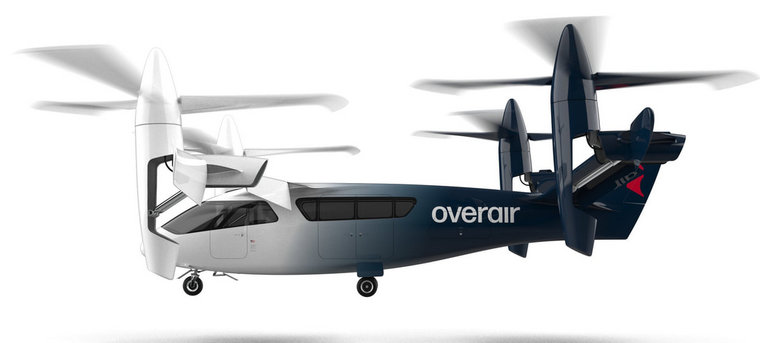 Today, electric vertical take-off and landing vehicle (eVTOL) company, Overair, announced its most recent funding of $145 million from Hanwha Systems and Hanwha Aerospace, global leaders in ultra-precision communications and aircraft technologies. With this new investment, Overair remains on track to fly its all-electric experimental prototype in the second half of 2023.

Hanwha's continued investment in Overair not only fuels the ongoing development of Butterfly but will also allow Overair to lay the groundwork for commercialising their mobility technology. In addition to their investment, Hanwha will also provide electric motors and battery packs for Overair's prototypes, as the two companies expand their R&D co-operation.
"This is a tremendous milestone for our growing team, and we're extremely well positioned to deliver sustainable aerial ridesharing to the world through the development of Butterfly," said Ben Tigner, Co-Founder and CEO of Overair. "We're exactly where we want to be, building a superior aircraft company with class leading mobility technology around an unrivalled aircraft while rapidly approaching the first flight of a purpose-built prototype next year. We've proven Butterfly's propulsion system, so we'll now begin validating Butterfly's ability to operate safely in real-world weather conditions, carry significant payloads, and fly incredibly quietly."
Butterfly is an all-electric aircraft with six seats designed to take-off and land vertically. The aircraft's advanced propulsion system is derived from decades of military VTOL programs led by Abe Karem. Thanks to this legacy of proprietary engineering, Butterfly's propulsion is extremely efficient and will give Butterfly the broadest flight envelope and smallest sound footprint of any aircraft in the burgeoning industry. Specifically, Butterfly's unique Optimum Speed Propulsion (OSP) uses four large propellers, which spin slowly when hovering and even slower when cruising, and draw only a fraction of the available motor power, giving Butterfly extra payload capacity and power margins to operate safely in challenging environmental conditions. Additionally, the slow-turning props produce extraordinarily little sound, which will allow Butterfly to operate in high-density areas with noise sensitive communities.
"Hanwha's basic principles for new business development is to focus on 'Disruptive Innovation' that can uproot and shift the market and technology trends based on its core capabilities. In alignment with its core capabilities as well as its main businesses, Hanwha is selecting 'Game Changer' businesses that it can really excel in the future, and eVTOL vehicle is one of the 'Game changer,'" said Mr. Sungchul Eoh, CEO of Hanwha Systems. "With regard to our investment decision in Overair, we assessed that the company had the numerous patents and core technologies required to develop a highly efficient, low noise vehicle. Therefore, we expected that Overair would be capable of developing a superb vehicle that can satisfy the requirements for safety, efficiency, speed, low noise, and an environment-friendly feature. We see the potential of Overair's Optimum Speed Propulsion system and we will continue to work together to find synergies and bring this breakthrough technology to the world."
As the company continues to work toward FAA certification, Overair is also working with NASA and Urban Movement Labs in Los Angeles to develop urban air mobility (UAM) routing and infrastructure.
Overair is positioned to be a global leader in advanced air mobility. Spun out of Karem Aircraft in 2020, the Santa Ana, CA based company announced the design of its vehicle, Butterfly, in 2021. Butterfly is a breakthrough electric vertical take-off and landing (eVTOL) aircraft. Butterfly's proprietary technologies, derived from the Overair team's decades of aerospace experience, create critical power reserves using today's commercially available battery cells, which translate into advances in safety and a superior experience for passengers and communities. With eVTOL adoption revolutionising urban mobility, Butterfly is positioned to set the bar on real-world dependability, with best-in-class payload, sound emissions and weather capability. Overair has operating partnerships with companies such as Hanwha Systems and Bristow Group, and the team completed its full-scale propulsion testing in the first quarter of 2022.

GARMIN ACHIEVES EASA APPROVAL FOR THE GFC 600H FLIGHT CONTROL SYSTEM FOR AS350 HELICOPTERS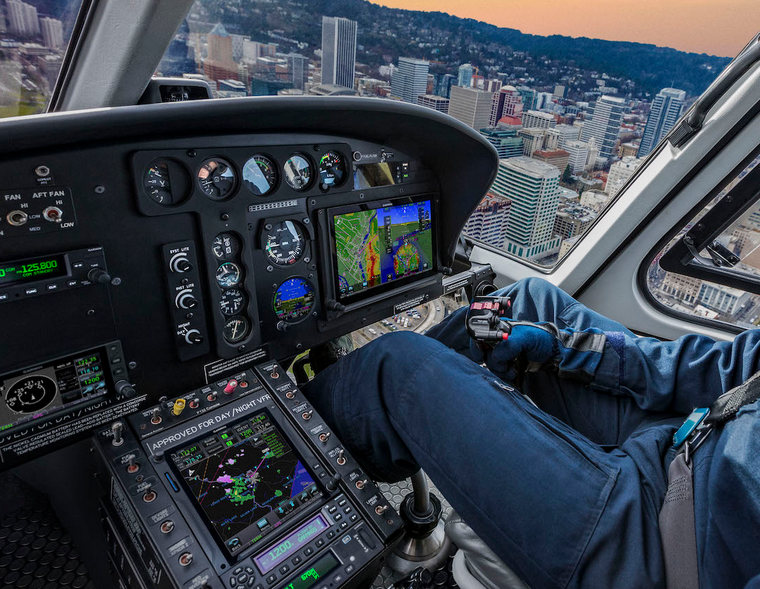 Garmin® International, Inc., a unit of Garmin Ltd. (NYSE: GRMN), is pleased to announce European Union Aviation Safety Agency (EASA) approval of the GFC™ 600H for AS350 helicopters, providing a cost-effective flight control solution that reduces pilot workload and improves mission effectiveness. The GFC 600H provides a number of helicopter-tailored safety features, including attitude hold with speed stability, the innovative hover assist mode, Garmin Helicopter Electronic Stability and Protection (H-ESP™), dedicated return-to-level (LVL) mode, as well as over- speed and low-speed protection, and more.

The GFC 600H features a console-mounted mode controller with push-button controls and a night vision goggle (NVG) compatible display. Its robust architecture allows for both 2-axis and 3-axis configurations to provide the features and handling characteristics needed for a helicopter. Integrated smart servos provide pitch and roll inputs as commanded by the system. The collective sensor and the optionally available third servo provide yaw axis control capability to provide smooth flight control adjustments when the pilot moves the collective. Digitally controlled, high-performance servos allow for faster, crisper, more powerful response, which enables the GFC 600H to perform with smooth efficiency and advanced capability.
Thanks to the innovative hover assist mode, the system can also automatically detect a hover condition and allows for flight control inputs to help maintain position over the ground. In addition, when equipped with the optional yaw axis control, the GFC 600H can hold heading in hover. GFC 600H is well integrated with the G500H TXi flight displays and GTN or GTN Xi navigators, using navigation information to automatically fly approaches, en-route navigation, fully coupled missed approach procedures including holds, as well as search and rescue patterns.
The advanced attitude and heading reference system (AHRS) technology combined with redundant, cross-checking sensors of the GFC 600H support smooth handling throughout the flight envelope. Further, attitude-hold mode reduces pilot workload by maintaining a specified altitude, while also providing inputs to help stabilise the helicopter when hand-flying. Designed with the pilot in mind, the GFC 600H incorporates cyclic-mounted trim controls to allow for seamless control of the system without taking a hand off of the flight controls during basic operations. Additional modes include altitude hold, altitude select, vertical speed, indicated airspeed and heading select.
The GFC 600H offers tremendous safety tools including over-speed protection and low-speed protection as well as Garmin H-ESP to help the pilot remain within a safe flight envelope when hand-flying the helicopter. H-ESP works in all modes - even when the system is not engaged - and can be manually disabled to allow for manoeuvring flight. A dedicated LVL button is included on the GFC 600H and can be engaged by the pilot to return to straight-and-level flight, helping to avoid potential disorientation in degraded visual environments (DVE), such as inadvertent entry into instrument meteorological conditions (IIMC). Garmin has also implemented additional GFC 600H pilot training and supporting materials to allow for updated pilot licensing as required by the EASA certification.
The GFC 600H is available as a retrofit through authorized Garmin dealers for the AS350 and AS350 variants including the BA, B2, B3 and B3E.



GULFSTREAM G700 WINS 2022 INTERNATIONAL YACHT & AVIATION AWARD FOR DESIGN EXCELLENCE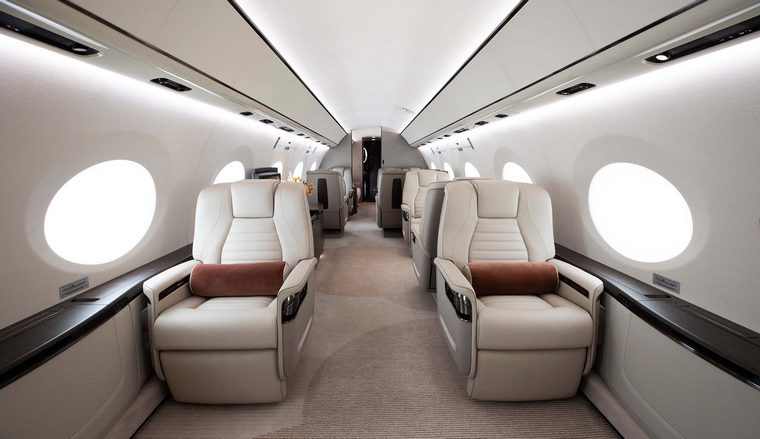 Gulfstream Aerospace Corp. announced the Gulfstream G700 has been awarded the 2022 International Yacht & Aviation Award (IY&AA) for excellence in cabin design. The first fully outfitted G700 garnered the win in the Private Jet Design (Exterior and Interior) category. The all-new seat design on the G700 earned an IY&AA in 2020.

"This award-winning G700 interior is featured on our first fully outfitted production-test aircraft, proving design maturity and excellence," said Mark Burns, President, Gulfstream. "Earning this award for the sixth consecutive year is a testament to the innovation and expertise of Gulfstream's designers, engineers and artisans who have helped create the company's next-generation fleet. We are honoured by this distinction, and I congratulate the Gulfstream team."
The G700 features the most spacious, innovative and flexible cabin in the business aviation industry. The G700 production-test interior features a tonal palette of light, creamy neutrals and warm greys contrasted by defining accents of cinnamon and charcoal. Each cabin living area is accentuated by design elements and a true circadian lighting system that creates optimal atmospheres to work, rest and connect, while putting you one step ahead of jet lag by simulating the sunlight of your next time zone. Complete with award-winning seat design, hand-tailored finishes and handcrafted furnishings, the G700 interior provides the utmost in passenger comfort.
The flexibility of the G700 cabin offers nearly limitless interior design opportunities, along with the signature Gulfstream Cabin Experience featuring 100% fresh, never recirculated air; abundant natural light from 20 Gulfstream panoramic oval windows, the largest in the industry; and whisper-quiet noise levels. In 2021, Gulfstream announced an even lower cabin altitude for the G700 - 2,916 feet/889 meters at 41,000 ft/12,497 m - the lowest in business aviation, further enhancing passenger comfort.




USA, Miami Airport

23.06.2022



A McDonnell-Douglas MD-82 belonging to Red Air crash-landed this week at Miami International Airport. All 140 passengers and crew evacuated safely with only minor injuries reported, but a fire ensued, and the aircraft is a total loss.
One video shows the airliner dragging its left wingtip down the runway, above what appears to be a collapsed left-main gear. It then skids off to the left, sliding out in the grass and coming to rest on its belly, with none of the landing gear making it through the incident.
The rapid responses of the Miami airport Operations vehicles and Crash-Fire-Rescue trucks are commendable with an operations truck arriving planeside only 50 seconds later. The first fire truck was on scene after only 1 minute, 48 seconds after the plane stopped moving.



South Africa, Kinkebol area, Eastern Cape: An Algoa Flying Club Airplane Factory Sling 2 with two on board crashed during a night navigational flight and was found Sunday morning 26 June. Both occupants died and the aircraft was destroyed.

South Africa, Potgietersrus: A Jabiru with two on board crashed into powerlines. The aircraft was destroyed and both occupants were taken to hospital. The pilot was seriously injured. The passenger suffered non-life-threatening injuries.



South Sudan, Juba Airport: An Icon Aviation Fokker F-27 Friendship 500 with three on board suffered an accident during take-off from Juba Airport (JUB/HSSJ). The crew was not injured. The aircraft came to rest at the end of runway 13 with the undercarriage retracted and the forward fuselage section in the grass.
France, Argentière Glacier, Mont Blanc region, Haute-Savoie: A Jodel D.113V crashed under unknown circumstances into Argentière Glacier, Mont Blanc region, Haute-Savoie, at an altitude of 2600 metres. A Gendarmerie Eurocopter EC145 "Choucas 74" discovered the wreckage Friday, 24 June, at 06:30. The instructor and student pilot didn't survive and the aircraft was destroyed.

USA, Ohio County Airport, Hartford, KY: A Bücker Bü-133C Jungmeister operated by Callis Aviation LLC following apparent mechanical problems, was substantially damaged when it impacted the terrain during an attempted return to Ohio County Airport (KJQD), Hartford, Kentucky. The pilot was seriously injured.
Switzerland, near the Wiriehorn, Bernese Oberland, BE: An Eurocopter AS 350B3 Ecureuil operated by Swiss Helicopter AG with two occupants was damaged beyond repair when it crashed in a field near the Wiriehorn in the Diemtigtal, Bernese Oberland, Berne, after colliding with a cable at approximately 600ft AGL. The pilot was seriously injured. The other occupant was also injured.

Canada, near Vancouver, BC: Pacific Coastal Airlines Saab 340A with 17 occupants was on a scheduled passenger flight from Vancouver International to Tofino BC, with 3 crew and 14 passengers on-board. Shortly after take-off, the flight crew experienced an un-commanded yaw and saw abnormal indications for the right engine. The crew determined the aircraft was experiencing a propeller under speed and declared a MAYDAY. They completed the propeller under speed checklist, which required an inflight engine shutdown, followed by the one engine in-operative checklist. The crew returned to the airport assisted by vectors from air traffic control. The airplane landed safely and the crew requested aircraft rescue and firefighting personnel to inspect the right engine prior to taxiing back to the terminal. There were no reported injuries and no damage to the aircraft.



Germany, near Schwabach-Büchenbach Airfield: An Aerospool WT-9 Dynamic with two on board crashed under unknown circumstances in a field about 100 metres form Schwabach-Büchenbach Airfield (EDPH). Both occupants died in the crash and the ultralight was destroyed.
Ukraine, Volnovakha, Donetsk Oblast: A Russian Air Force Mil Mi-35M attack helicopter with two crew flying at low level was shot down with a Igla MANPADS by the 231st Battalion of Territorial Defence Forces of Ukraine in Donetsk. The crew did not survive.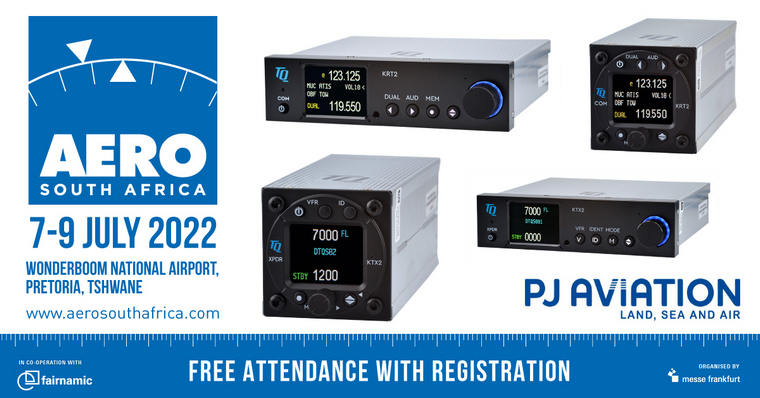 Germany, near Zülichendorf, Nuthe-Urstromtal, Teltow-Fläming, Brandenburg: An experimental kit-built Velocity SE-RG with two on board sustained substantial damage during a forced landing in a field after an engine failure near Zülichendorf, Nuthe-Urstromtal, Teltow-Fläming, west of Luckenwalde, Brandenburg. The two occupants sustained minor injuries.
Indonesia, near Duma Airstrip, Papua: A Susi Air Pilatus PC-6/B2-H4 Turbo Porter with seven on board was damaged beyond repair when it crashed near Duma Airstrip (WABE), Papua. The pilot and six passengers survived the crash.




26 JUNE 1909

The first commercial sale of an airplane in the United States is made as Glenn H. Curtiss sells one of his planes to the Aeronautic Society of New York for $7,500. This action spurs the Wright brothers to begin a patent suit to prevent him from selling airplanes without a license.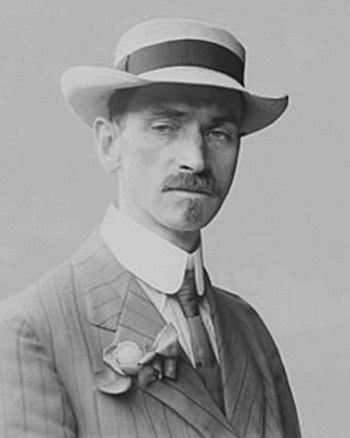 Glenn Hammond Curtiss was an American aviation and motorcycling pioneer, and a founder of the U.S. aircraft industry. As early as 1904, he began to manufacture engines for airships. In 1908, Curtiss joined the Aerial Experiment Association, a pioneering research group, founded by Alexander Graham Bell.
The patent lawsuit by the Wright brothers against Curtiss in 1909 continued until it was resolved during World War I. Since the last Wright aircraft, the Wright Model L, was a single prototype of a "scouting" aircraft, made in 1916, the U.S. government, desperately short of combat aircraft, pressured both firms to resolve the dispute. Of nine suits Wright brought against Curtiss and others and the three suits brought against them, the Wright Brothers eventually won every case in courts in the United States.
Google Banner Ad