Diamond Aircraft Media Release

Google Banner Ad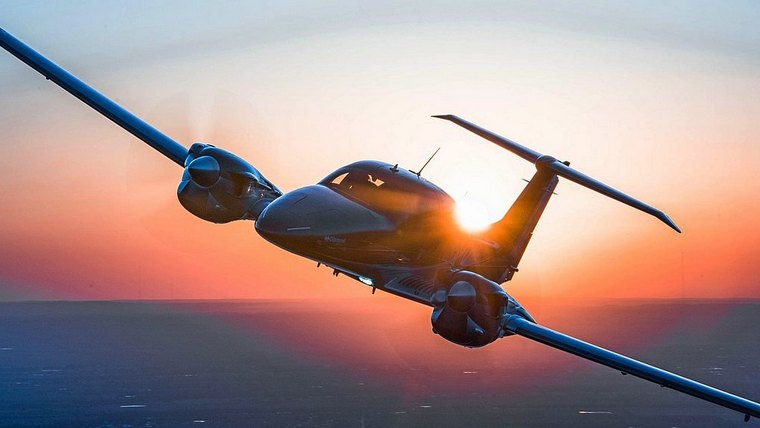 Private flying is such a fun and convenient way to get around. There are many different ways to fly private. GA Pilots know that traveling with a light aircraft is by far the most exciting experience. Whether you already own an aircraft or thinking of buying one, we've put together the top 5 reasons to fly small aircraft.
1. Be independent
Imagine, no boundaries to airline flight schedules, no delays or even cancelled flights and no commercial airports (unless your trip includes one). No waiting in lines and in crowded waiting rooms, already no joy during 'normal 'times, even less so in pandemic times. Go wherever and whenever you want. No more planning well in advance. It's Wednesday and the weekend weather forecast for your favourite destination is just right? Having a coffee in that beautiful little town on the south French coast or the Bahamas and enjoying a swim in the sea at the last minute and hopping to another destination on the same day isn't a dream anymore. Private flying is the way to make the most of your time. Of course, there are regulations to follow and some planning, but you spend less time getting there. You own your own plan and can create more personal time with your family and friends, while enjoying one of your passions - the life above clouds.
Meet John & Cheryl Becker, DA62 Owners, from Michigan. As a married couple, John & Cheryl share how deciding to buy the DA62 was a family decision. From serving burgers at McDonald's to pay for his flight lessons, to flying F15s and A330s, John is a seasoned pilot who shares his inspirations, reasons, and life-changing experiences that helped decide that the DA62 was the best aircraft for their family.
Meet Mike Banigan, DA62 Owner, from Texas. As an entrepreneur and father of five children, Mike shares what initially inspired him about learning how to fly in a Diamond DA62 later in life. From building companies to collecting classic Corvettes, Mike shares his business motivations, what connected him to Diamond as a company, and how the DA62 plays an essential role for his family.
2. Enjoy the view
Experience the real freedom of flying. If you have ever been on commercial flights, you know the feeling when looking out the tiny window while flying over beautiful landscapes. All you get is just a glimpse of the prettiness beneath and around you. Ever wondered what the view is like for a pilot when approaching the airport? Always wanted to go lower and have a closer look at that magical waterfall or that famous landmark? Have you ever experienced what it feels like to surf the clouds? In a small aircraft you always have the perfect seat with the perfect view, especially in a Diamond with its panoramic canopy or big windows. You do not have to follow the strict trajectories of commercial flights and you can enjoy real sightseeing from above, wherever it is allowed and you get necessary clearance. Only in a light aircraft you will get to see the world from a bird's eye view and experience what others can only imagine.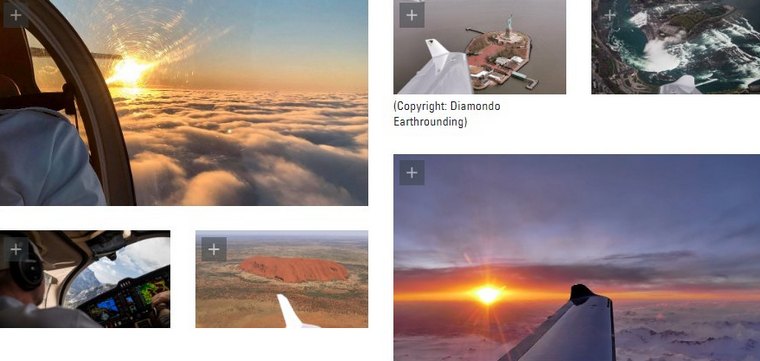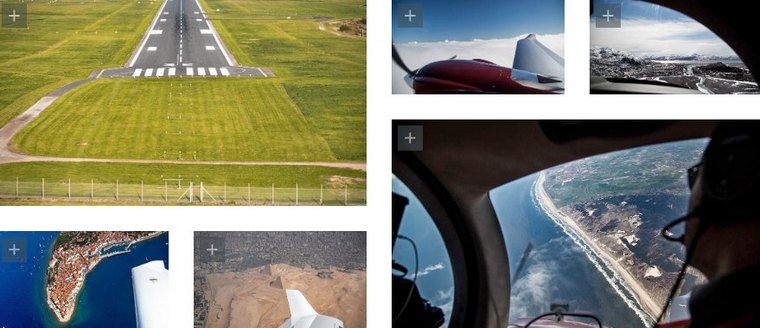 3. Appreciate the privacy
The snoring seatmate, the passenger giving himself a pedicure or eating smelly food? Forget about that. Well, there could be a slight chance to experience one of these things, but at least you would know the person. Private flying means you will be with less people and fly in a more intimate environment. We mentioned it already, especially in times like this, this is great for your own safety and a huge convenience. You are traveling with people you know and your passengers know you, the pilot. How cool and reassuring is this?

4. Explore unchartered territory
Go places! Visit areas which you can't reach with commercial airlines or must travel a long way from the airport. Discover all the scenic airfields and its surroundings which you can only reach with your small plane. To name just a few gateways to new adventures: Zell am See (LOWZ), Austria; Mali Losinj (LDLO), Croatia; Mackinac Island Airport (KMCD), Michigan. Discover even more, for example Africa, when flying a jet fuelled light aircraft. Jet fuel has a much wider availability and it's easier to plan for fuel stops. Well, we have to admit, most likely you can only do this when flying a Diamond. Private flying opens up the world. Your world. Discover the feeling only GA pilots and their passengers know.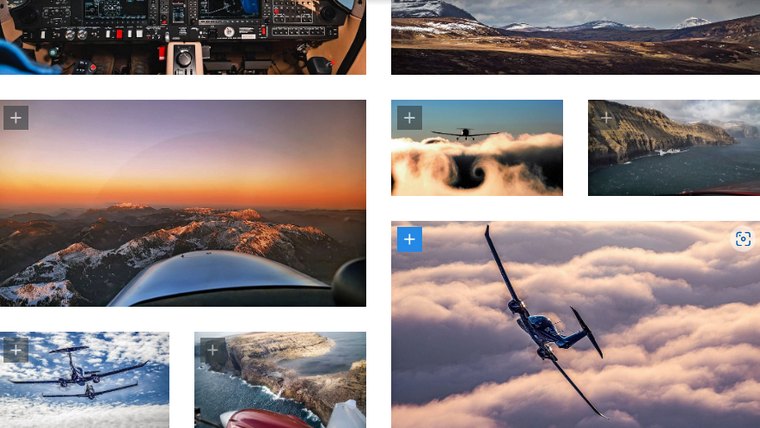 5. Share your passion
Aviation is a wonderful world. It is full of people who have discovered their passion in life. Is there a better way to share YOUR passion with your family and loved ones than in a small aircraft? You all get to sit in the cockpit, even your pet if it fits! From the co-pilot experience for your passengers to flight instructions, to be the travel guide and more - this is the type of aircraft where you can share it all. And all these trips are a well-earned reward for all the hard work you have put into your flight training. You have the skills and the experience. All you need now is the one aircraft you are comfortable with. At Diamond Aircraft we are committed to building the safest aircraft in its class. Our range of singles and twins offers the right plane for every need. In a Diamond aircraft you can trust when you take off with your kids, family and friends for a fun day of flying.
What makes you truly happy? For us pilots it's our passion for flying that we enjoy to share with our loved ones. Share your passion and take your family flying in the brand-new DA50 RG!
Ever wondered what it would feel like to open up those sleek gull-wing doors and step into a DA62? Experience the DA62 up close and personal, and dream about all of the airports where you could land your shiny new DA62.
Google Banner Ad