Compiled by Willie Bodenstein



Google Banner Ad






The Farnborough Airshow, being held for the first time in four years featured some 1,500 exhibitors from 42 countries and attracted more than 80,000 visitors. Farnborough has established a reputation for providing an unrivalled platform for businesses of all sizes, from all tiers of industry, to showcase their latest innovations and as the place where the entire aviation and aerospace industry gathers to learn, network and do business.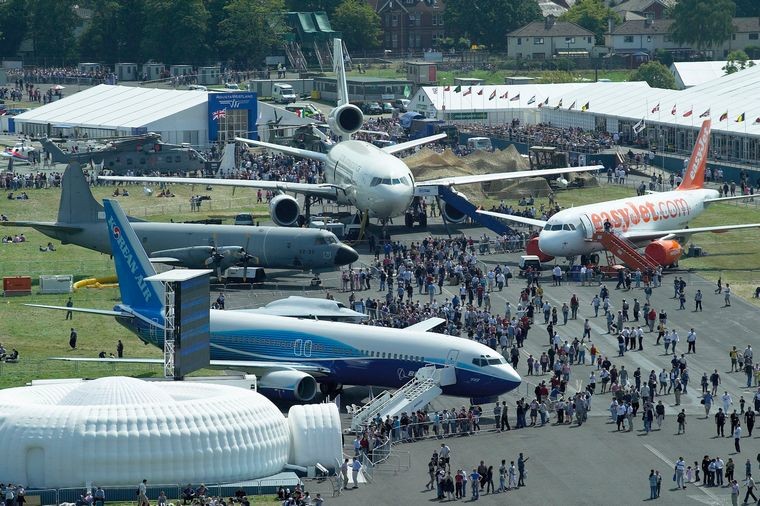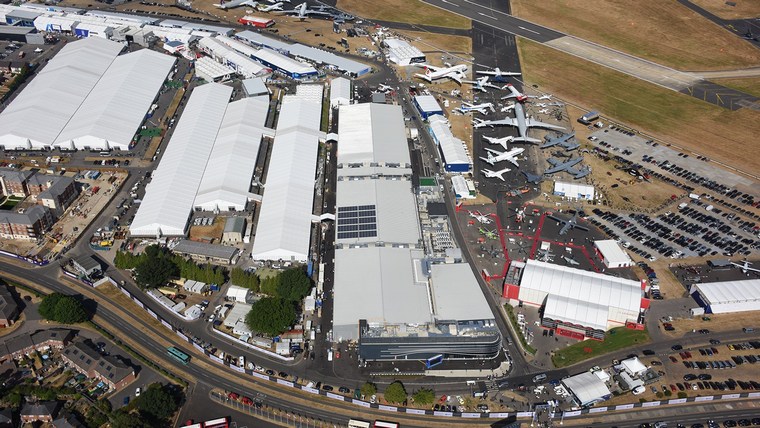 Farnborough International Air is the second-largest show of its kind after the Paris Air Show. It is a biennial week-long event to demonstrate civilian and military aircraft to potential customers and investors, and to announce new developments and orders.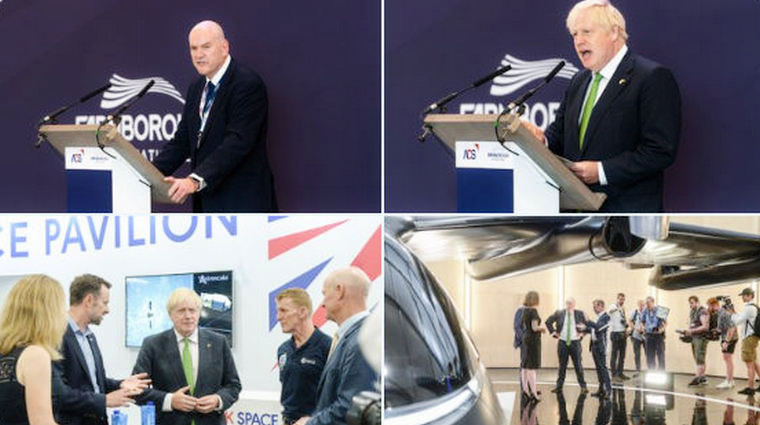 The event is held in mid-July in even-numbered years at Farnborough Airport in Hampshire, United Kingdom. In the past the last day was open to the public as an air show. That was discontinued this year with flying during the afternoons on all five days.
As usual the crème de la crème of aviation companies exhibited at Farnborough, to many to mention in this report.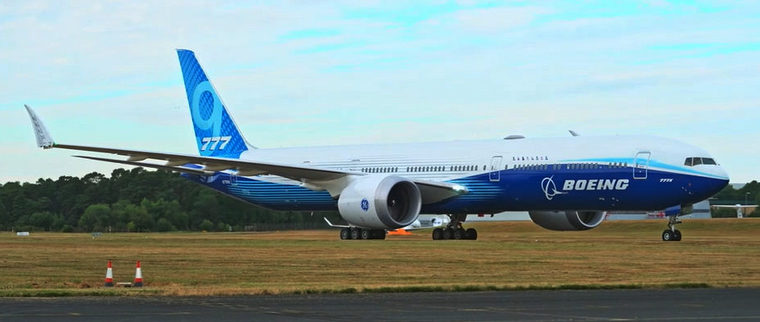 BOEING

This year Boeing brought its fuel-efficient 737-10 and 777-9, both which flew during the show on a blend of sustainable aviation fuel; they also debut an all-electric vertical-take-off-landing (eVTOL) air taxi developed in their joint venture with Wisk Aero. Other autonomous capabilities on show included the MQ-25 uncrewed aerial refueler and the Airpower Teaming System.
Delta Airlines was one of the show's big spenders, signing firm orders for at least 100 Boeing 737 Max 10 narrowbodies. From the Caucasus region straddling the divide between Europe and Asia, Aircompany Armenia and its partner Georgian Airlines ordered a trio of 737-800 Boeing Converted Freighters (BCF). The aircraft, scheduled for delivery in 2023 and 2024, will undergo conversion by Gameco and Staeco in China. More sales for the BCF conversions came from lessor BBAM with a firm order for nine more of the 737-800 versions.
LEONARDO

Leonardo launched a new anti-collision system for small and medium helicopters at Farnborough; the LOAM-V2 (Laser Obstacle Avoidance and Monitoring) weighs 13kg with a compact form factor and can detect the presence of small obstacles along a flight path, such as cables down to 5mm in diameter, and prompt the crew to take evasive action.
The company also had four aircraft on display, a civilian helicopter, a military helicopter, and two military jets. Unfortunately for the fans the aircraft were only on static display.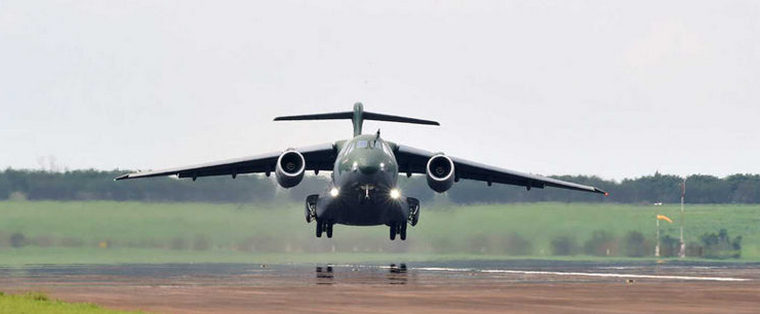 EMBRAER


During the Farnborough International Air show, Embraer and BAE Systems signed an agreement to collaborate on the C-390 Millennium transport aircraft with an eye to filling a potential future Saudi Arabian requirement.
The two companies signed a pair of MoUs: one to collaborate on the C-390 utilising BAE Systems' established relationships in the Middle East and the other to explore a defence variant of Embraer subsidiary Eve's electric eVTOL aircraft.
The pair specifically mentioned Saudi Arabia as a potential customer for the C-390 during a 19th July press briefing, eyeing a requirement when the country replaces its in-service Lockheed Martin C-130 Hercules aircraft.
Embraer also got a welcome boost to its backlog from a pair of North American regional carriers. Canada's Porter Airlines ordered 20 E195-E2s. Alaska Air Group signed a $1.56 billion contract for eight of the Brazilian airframer's smaller E175 jets and options for 13 more.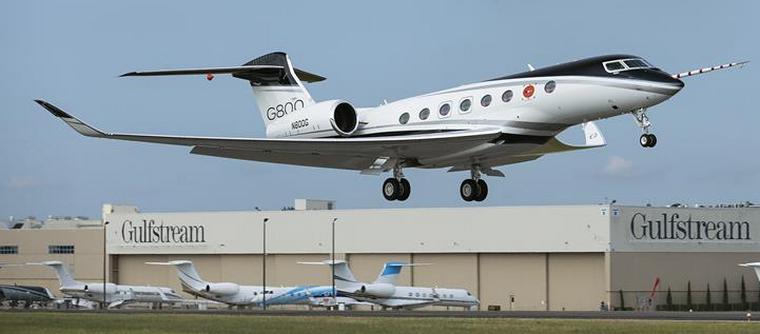 GULFSTREAM

Gulfstream had an impressive line-up of business jets at this year's Farnborough Air show, and has its latest and largest business jet, the G800, parked nearby at the company's Farnborough airport service centre.
Following its 28th June inaugural flight, the G800 completed its first international trip as it arrived in Farnborough. The aircraft flew from Gulfstream's headquarters in Savannah, Georgia, to its customer support facility at the UK airfield.
AIRBUS

Airbus announced that Delta Airlines has firmed up orders for 12 A220-300 aircraft, bringing Delta's total firm order for A220s to 107 aircraft - 45 A220-100s and 62 A220-300s. The A220s will be powered by Pratt & Whitney GTF™ engines.
The company also had its Purpose-built A220 for the 100-150 seat market on show. According to Airbus the A220 delivers a family of uniquely versatile aircraft giving operators the choice to right-size their regional aircraft or complement their larger single-aisle fleets. With the A220's range, proven performance and the ability to fly from challenging airports, operators can comfortably open new route opportunities and grow existing networks.
"The A220-300 is economical, efficient and delivers superior performance," said Mahendra Nair, S.V.P. - Fleet & TechOps Supply Chain at Delta. "These additional aircraft in the A220 Family are an excellent investment for our customers and employees and will be fundamental as we work toward a more sustainable future for air travel."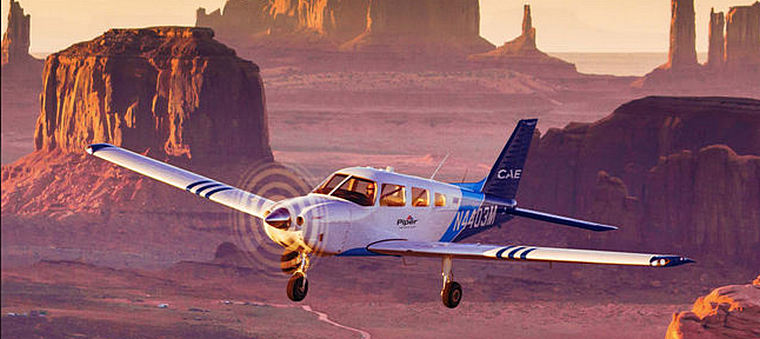 H55

Swiss company H55 announced at the Farnborough International Air Show 2022 that it will partner with CAE and Piper Aircraft to develop a conversion kit for in-service Piper Archer ® (PA-28-181) aircraft and bring an electric variant of the aircraft to market as a Supplemental Type Certificate (STC). H55 has committed to designing and manufacturing the aircraft battery system to support CAE in the conversion of two-thirds of its Piper Archer ® training fleet with electric propulsion and make the conversion kit available to all operators of the aircraft type.


TURKISH AEROSPACE


Turkish Aerospace Industries had a strong presence at Farnborough with a line-up of aircraft that included nine military aircraft at the show, some of which are still a work in progress though and most did not participate in the afternoon's flying. Amongst those were the Aksungur and Anka UAVs', the Gokbey helicopter, the Hurjet fighter jet, Hurkus training aircraft and ATAK helicopter.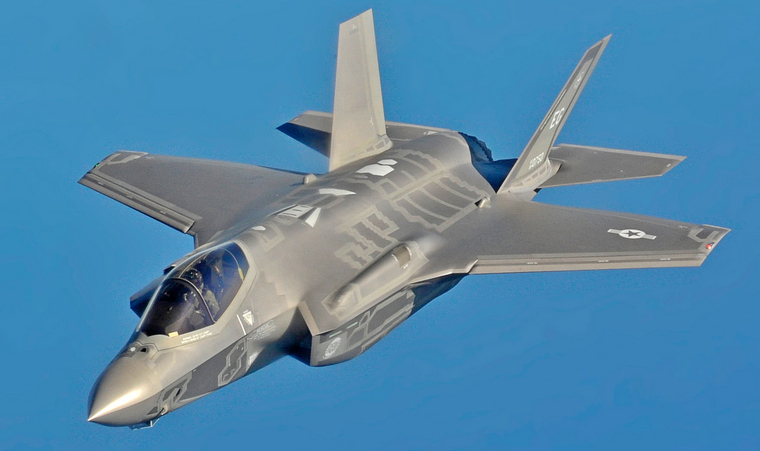 US AIR FORCE


As was to be expected the USAF had quite an impressive array of military aircraft on display and a few of which flew during the afternoon's flying. On static as well as flying displays were a F-15E Strike Eagle, 16C Fighting Falcon, F-35A Lightning II, C-130H Hercules, AH-64E Apache, H-47 Chinook and a P-8A Poseidon.
The list doesn't end there. The Historic Army Aircraft Flight flew on Friday and appeared on the static display during the week. Meanwhile, the Voltaero Cessna 337-H will also be on static display. The last aircraft due to fly during the show (at the time of writing) is the Grob Tutor T1, flown by the RAF. This two-seat propeller plane was first flown in 1985 and is used by the Royal Air Force for elementary training.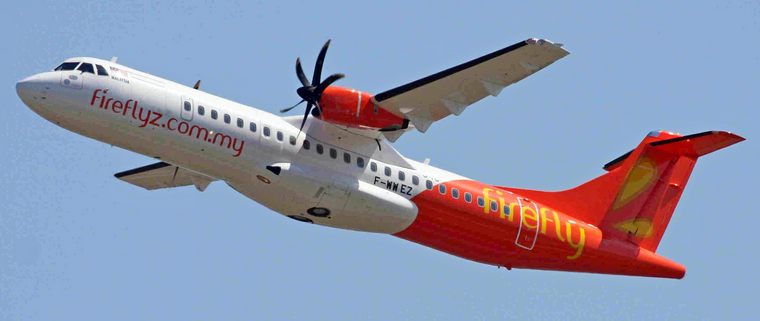 ATR

ATR announced that newly formed Japanese regional airline, Feel Air, plans to launch new regional services in Japan with a Letter of Intent for 26 ATR twin turboprops to include a mix of the 50-seat ATR42-600, the 70-seat ATR72-600, and the new short take-off and landing ATR42-600S. The next day new leasing company Abelo signed a Heads of Agreement document that should see it buy 10 ATR72-600s and 10 of the ATR42-600S STOL model.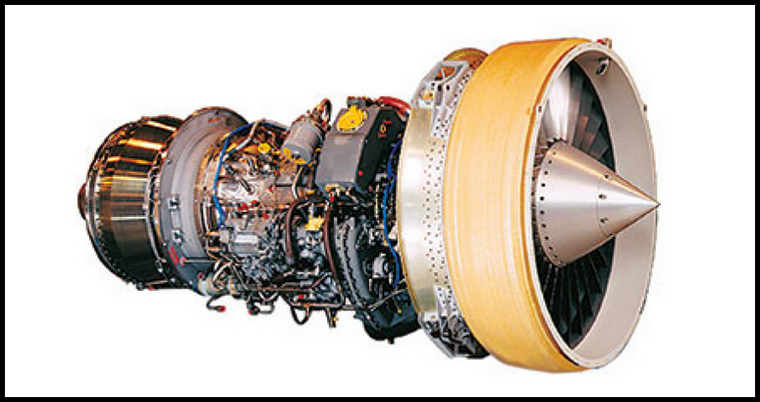 GE AVIATION

GE Aviation's CF34 turbofan line has surpassed 200 million flight hours and 157 million flight cycles, the company announced during the show. According to GE in the history of GE and CFM (the 50-50 joint venture of GE and Safran), only the CF6 and CFM56 engine lines have accumulated more commercial flight hours.
Starting in 1983, the CF34-1A entered service on the Bombardier Challenger 601 business jet. In 1992, the CF34-3 powered the first Bombardier CRJ100 airliners, marking the launch of the regional jet industry as a distinct class of commercial aviation. Today, GE claims the CF34 line powers more than 3,600 aircraft.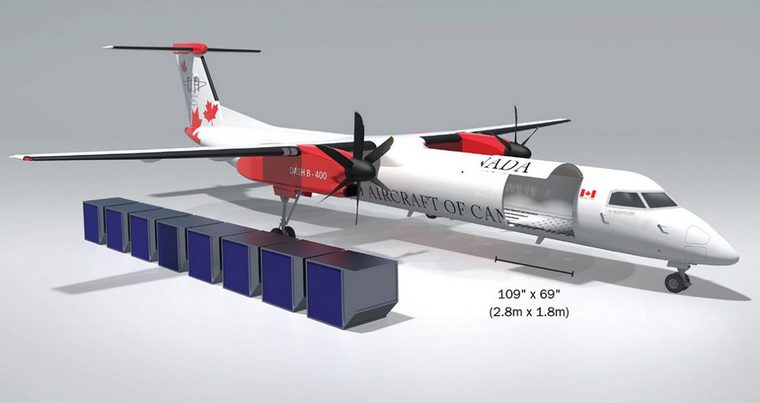 de HAVILLAND CANADA

De Havilland Aircraft of Canada Limited ("De Havilland Canada") and Ethiopian Airlines Group ("Ethiopian") jointly announced during Farnborough that Ethiopian had signed a proposal for the purchase of two Dash 8-400 Freighter - Large Cargo Door (F-LCD) conversion kits. The proposal provides an option for an additional two F-LCD conversion kits. The parties are working to finalize a definitive and binding agreement.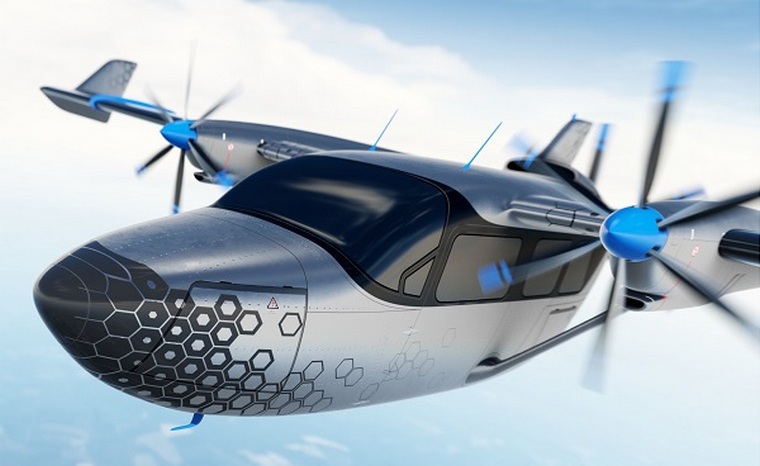 VOLT AERO


VoltAero had its prototype Cassio 330 on the show. The electric hybrid will utilise the Safran Electrical & Power's ENGINeUSTM 100 smart electric motor in the aircraft's parallel electric-hybrid propulsion system.
The ENGINeUSTM 100 will have a maximum rating of well above 150 kW at take-off and is to be integrated along with a 150-kW thermal engine in VoltAero's proprietary hybrid propulsion unit on the Cassio 330. Features of the ENGINeUSTM 100 include an integrated motor controller and an optimized air-cooling system for thermal management.
SHOW GENERAL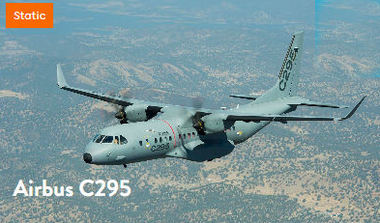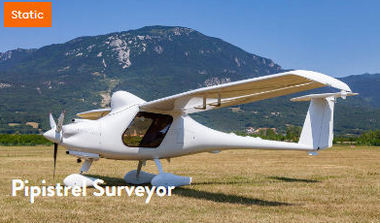 STATIC PARK

Other aircraft that one could find in the static park that which were not part of the afternoon's flying were: a Beagle Aircraft SA Bulldog, Beechcraft King Air 260, Cessna Citation Longitude, Viking Air DHC-6-400 Twin Otter, Saab SF340 of the Cranfield University Flying Lab, Sikorsky Aircraft S-70M Black Hawk, Westland Sea King, Pipistrel Surveyor, Piaggio P180 Avanti and Dornier 328-100.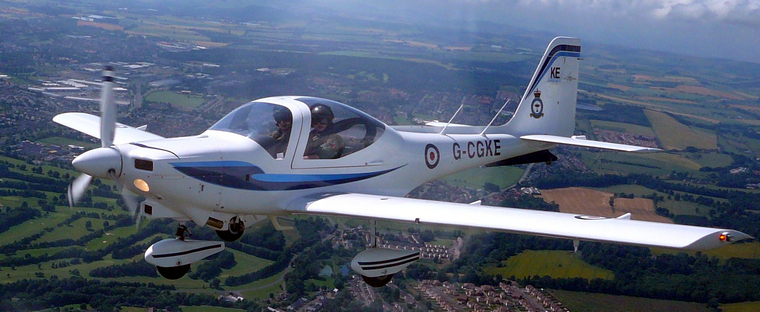 HISTORIC FLIGHT AND AFTERNOON FLYERS

On the Friday the RAF's Red Arrows in a fitting finale to a successful event did a spectacular flypast that heralded the closure of Farmborough 2022. Judging by the number of deals announced by most of the major players as well as a lot of the smaller ones Farnborough 2022 again lived up to expectations.
Google Banner Ad